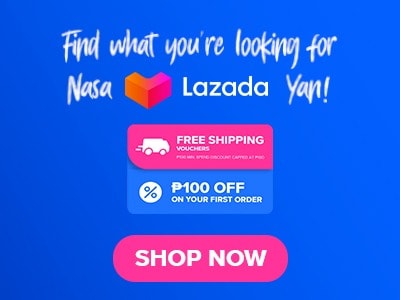 Pizza is one of the easiest food to eat and this is good for people who are always on the go. Nowadays pizza became quite popular all over the world and even now there are a lot of pizza shops and restaurants that are mushrooming all over our country. Aside from those big fast-food restaurants that offer pizza, there are small businesses where you can get the best pizza at a very affordable price. The great news here is I found a place where you can get all of your pizza cravings without breaking the bank. The Pizzaderia menu has a lot of pizza flavors to offer, heard about them already? If not then maybe you should read this article to know more about this establishment. Let's take a closer look at their menu and prices. Let's start!
Below, you'll find the updated list of Pizzaderia menu prices.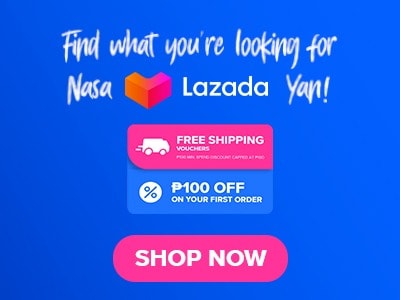 Menu Items
Price (PHP)

Popular

Pizzaderia's special
359
Hawaiian
319
3 cheese
289
Shawarma pizza
339
Pepperoni
279

Pizza

Hickory chicken barbecue
379
Ham and cheese
279
Hawaiian
319
All meat
319
Pepperoni
279
3 cheese
289
Shrimp and garlic
379
Shawarma pizza
339
Burger flavor
329
Beef and mushroom
339
All Veggie
329
Pizzaderia's special
359
About Pizzaderia
Pizzaderia is located in Caloocan City and has branches in San Jose Del Monte Bulacan, Novaliches, Valenzuela, Quezon City, and Marikina. their stores are open from 10 in the morning up until 9 in the evening. This pizza store started as a small business that grows and became quite popular because of the delicious pizza and variety of flavors that they offer. They actually have a lot, to be honest, and their pizzas are really good.
Pizzaderia Menu Best Seller
We gather some information to know Pizzaderia's best seller items. Here is the list:
Shawarma Pizza – This one is for those that are craving shawarma and pizza at the same time. Pizzaderia's shawarma pizza is so good it became popular among their customers. When it comes to the taste it's so good well actually this is my favorite pizza flavor when I'm ordering online. Aside from the fact that this pizza is really delicious the aroma is also one of the key factors why this became popular, it will boost your appetite just by smelling the aroma of their shawarma pizza.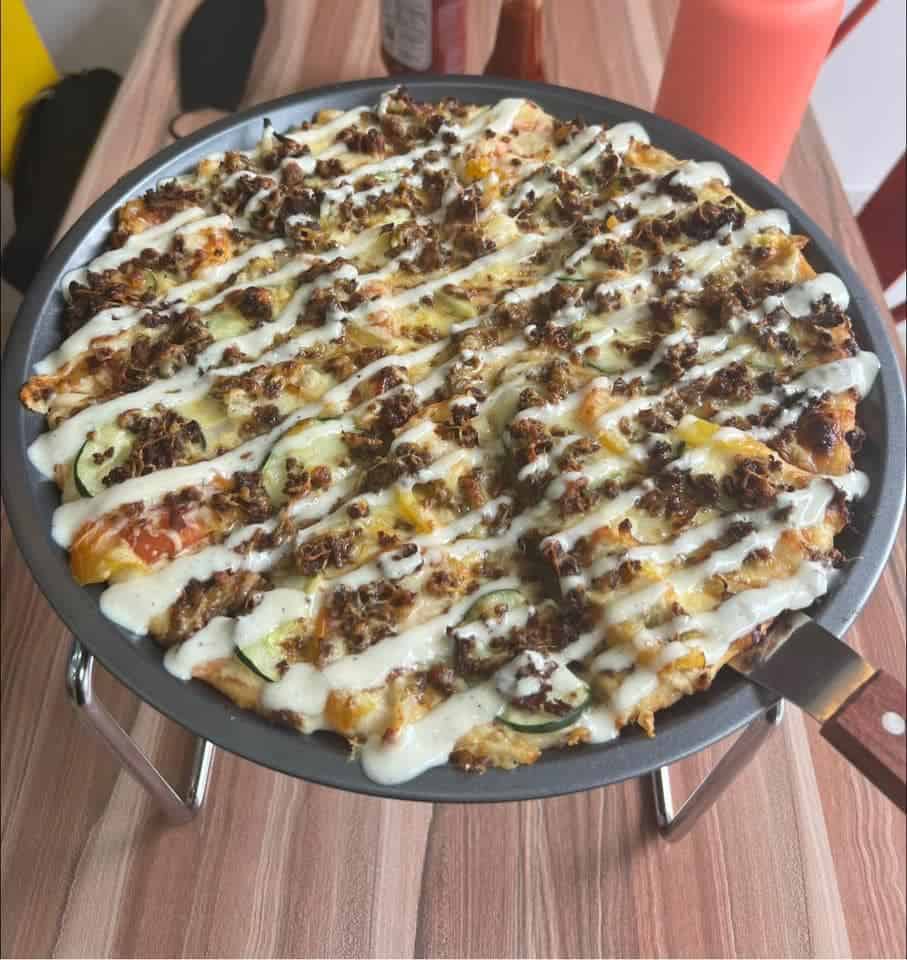 Hawaiian – This classic pizza flavor is also one of their best seller and popular pizza among their customers. It's not surprising that this one made it to their top pizza since we Filipinos love sweets and this pizza has it because of the sliced pineapple chunks. Made with pineapple, ham, and melted cheese, this will absolutely tickle your tastebuds. Their Hawaiian pizza is so creamy because they put a lot of melted cheese, ham is also one of the ingredients that give a flavor to this pizza.
3 Cheese – This Pizzaderia menu is made for cheese lovers. And when I say cheese lovers I am not joking or overreacting. This pizza consists of 3 kinds of cheese. classic mozzarella cheese, parmesan cheese, and cheddar cheese. The cheese that they put on their 3 cheese pizza is loaded and to be honest it is quite delicious. Very creamy and has that cheesy taste. Their three-cheese pizza also has spices that enhance the flavor of this pizza.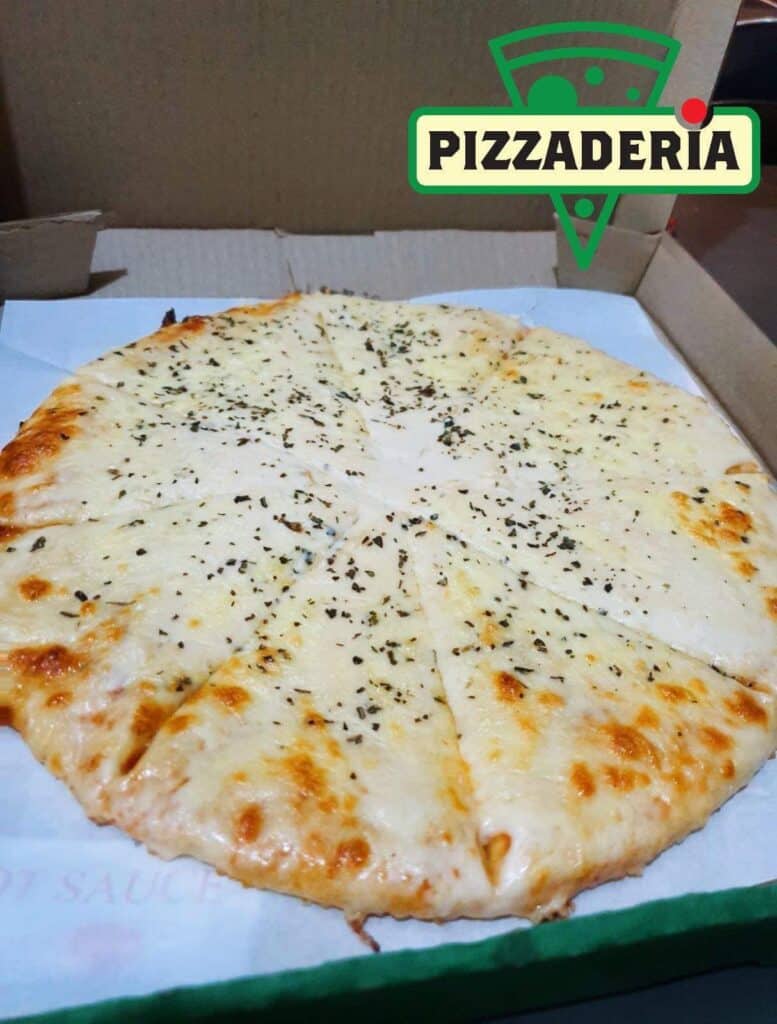 Pizzaderia Special – This is their top-selling pizza flavor, they are in-house special pizza. Made with the best ingredients. This pizza is really good, it has meats, a lot of cheese, olives, and other ingredients. Their Pizzaderia special is actually one of the best pizzas on their menu. This is also quite popular on their delivery orders as well.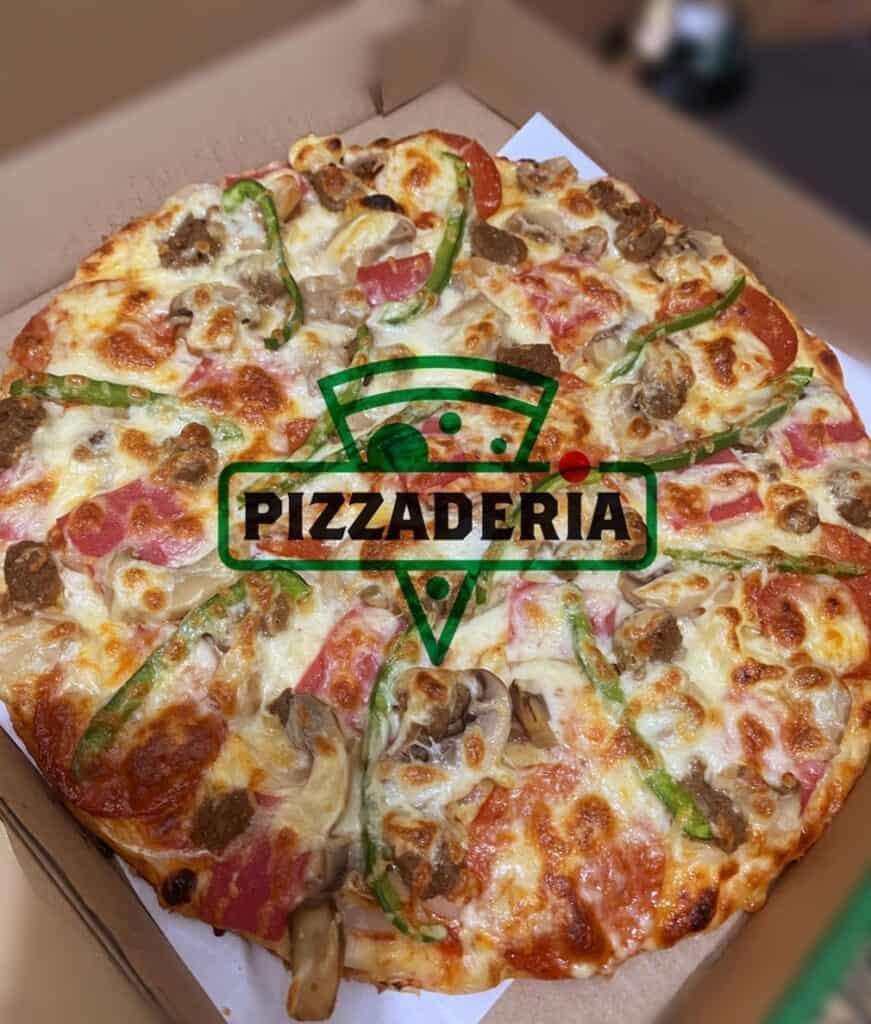 Hickory Chicken BBQ
This pizza flavor of Pizzaderia has a strong taste of barbecue. It has a sweet and smoky taste that will surely satisfy your tastebuds. This pizza flavor is delicious to be fair. Their hickory chicken BBQ pizza is the one that you should order if you are craving a barbecue flavor. It has a light crust but is not too fluffy. Their chicken barbecue pizza also has onions, meaty chicken strips, cheesy mozzarella, and barbecue sauce on top.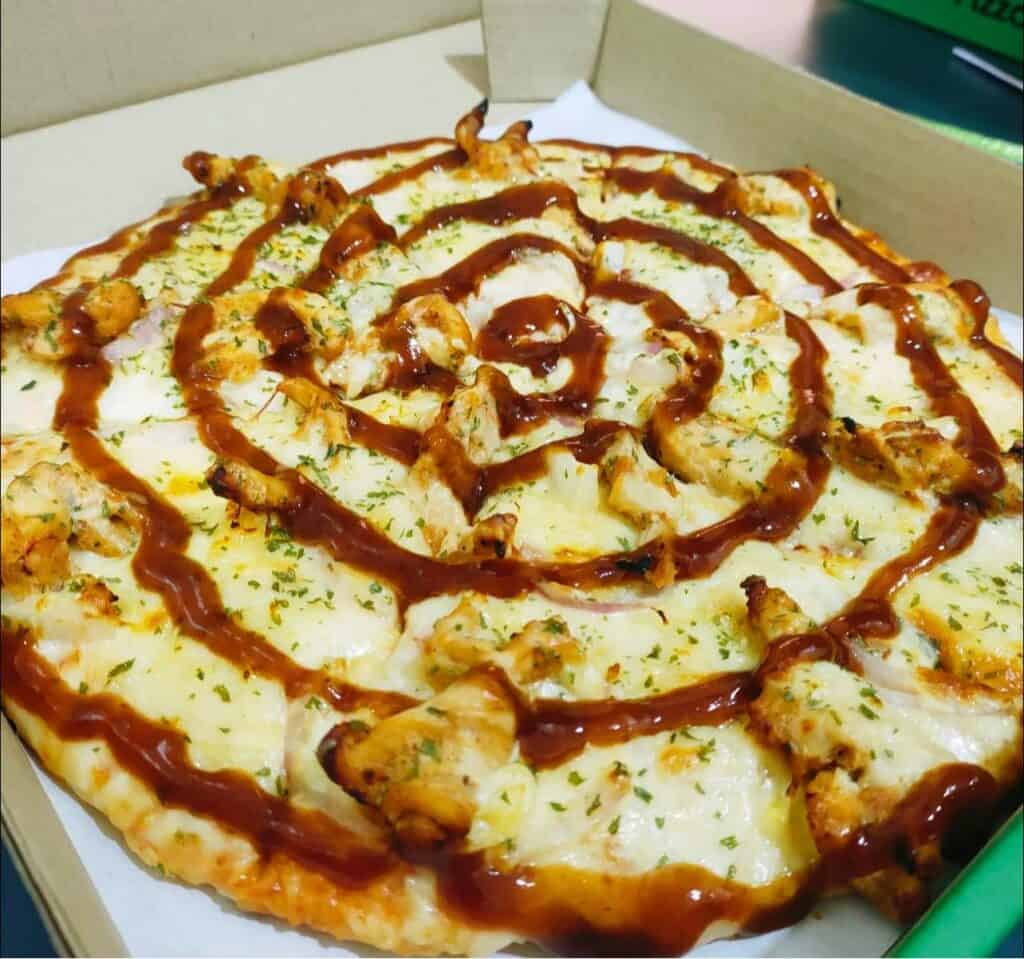 All Meat
The pizza is made for meat lovers like me. This Pizzaderia All-Meat pizza menu is loaded with meat, this wholesome goodness is also one of their best flavors. You can buy this in two different sizes. Regular size 10" and large size 12". It has bacon, ham, pepperoni, sausages, and cheese. Their all-meat pizza is also one of the best pizza flavors dedicated to those who love meat.
Pizzaderia Pepperoni Menu
This classic and delicious pizza is quite popular among all pizza shops all over the world. Pizzaderia's version of pepperoni pizza is loaded with pepperoni slices in a thick and rich sauce with some cheese and other spices. You can order this one in regular 10" and large 12" sizes. Their pepperoni pizza is really good and has that meaty crunch in every bite.
Pizzaderia Menu Delivery
If it happens that you just crave Pizzaderia's pizza but can make it to the store, no worries since they are accepting delivery orders. All you have to do is to call their branch for your order. Here is the list of their branches.
North Caloocan Branch – 09209759758
SJDM Bulacan Branch – 09152026447
SB Road NOvaliches Branch – 09673322157
Bago Bantay Quezon City Branch – 09661539343
Gen T Valenzuela Branch – 09154151448
Marikina Branch – 09156374634
East Kamias Quezon City Branch – 09154151448
Fairview Regalado Branch – 09455596518
Or, you can also use any available delivery services that are available at your location like food panda or grab food.
Social Media Pages
Here are Pizzaderia's social media pages that you should like or follow to be updated regarding their latest and upcoming events and promotions.
Facebook: https://m.facebook.com/pages/category/pizza-place/Pizzaderia-110153577423943/
Instagram: https://www.instagram.com/pizzaderia_/
Conclusion
The best pizza shop that you can find if you're looking for a good quality pizza without spending too much. The Pizzaderia menu has a lot of flavors to offer so for sure they have the flavor that you wanted. Clean place and well-organized counters that's what I noticed while going to their place. Their crews are awesome, friendly, and polite. Their place is well-ventilated and spacious. Their service is fast. I love their Pizzaderia Special and Shawarma Pizza those are really good and I can recommend them to anyone to try and also their other flavors. Great service, is a great place, good service crews.