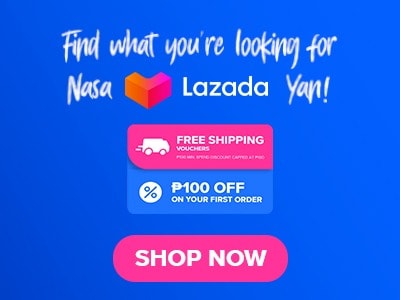 If you love steak and nachos and are still looking for the best, you might want to try the Fiery Style menu. It is one of the most recent cantinas to open, delivering a full-flavor fiesta to Metro inhabitants who crave Mexican food. The Philippines is a culinary paradise brimming with unique wild tastes. One local culinary heritage has been created by a variety of nationalities, demonstrating the country's unwavering appreciation for food. Additionally, her culture grew diversified since the archipelago is situated on the untamed Pacific floor, which was a popular route used by early conquerors. As the nation grew with a strong link to Western civilization, its rich past appeared to ignite the wilderness. As evidence, Spanish delicacies like nachos and paella are now widely available in Filipino cuisine.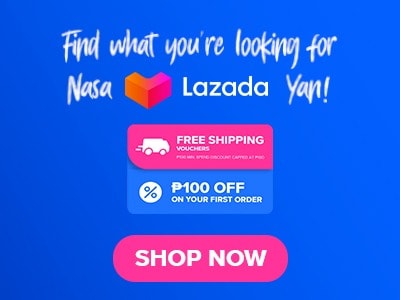 Menu Items
Price (PHP)

Starters

Crispy Chicken Strips
218
Fiery Nachos
408
Crispy Squid Rings
348
Truffle Chili Cheese Finger
268
Southwestern Baked Mussels
308
Fiery Buffalo Wings Fillet Bombers
318
Sticky Wings
378
Deep Fried Stuffed Baby Squid
288
Mexican Street Croquettes
288
Southwest Chili Bone Marrow Sisig
388
Southwest Chips Guacomole and Salsa
218
BBQ Crisp Chicken Skin
168
Salpicao De Mar Y Tierra
418

Burrito

Sauteed Vegetables
268
Marinated Shrimps
368
Grilled Jalapeno-Lime Chicken
318
BBQ Pulled Pork
348
Rump Steak
448
Barbecued Beef Briskey
458
Fiery Grilled Sisig
338

Quesadilla

Mexican Cheese
398
Marinated Shrimps
458
Grilled Jalapeno-Lime Chicken
448
BBQ Pulled Pork
468
Rump Steak
488
Mexican Chili Beef
418
Barbecued Beef Brisket
518
Fiery Grilled Sisig
408

Tacos

Sauteed Vegetables
218
Marinated Shrimps
318
Grilled Jalapeno-Lime Chicken
248
BBQ Pulled Pork
268
Rump Steak
348
Mexican Chili Beef
298
Barbecued Beef Brisket
378
Fiery Grilled Sisig
258

Modern Mexican Specials

Burgerritos
248
Quesadogas
218
Quesadilla Burger
238
Quesarito
258

Burgers

Chili Burger
218
Baconator
258
Southwest Deli Burger
298
Southwest Chicken Burger
218
Southern Pork Burger
208
Queso Grande Beef Burger
308
Southern Fried Sloppy Burger
268
Vefie Juicy Burger
168
Fiery BBQ Bacon Mushroom Burger
268

Combinationes

Combo Uno
238
Combo Dos
248
Combo Tres
258
Combo Quatro
268
Combo Cinco
278
Combo Seis
288
Combo Siete
298
Combo Otso
308

Sharers

Onion Rings Stacker
298
Amigo Sharer
488
Lord of the Wings
1218
Seafood Primera Al Diablo
1468
Fiery Baby Back Ribs
1418
Lava Grilled Chanos Chanos
578
Southwest Platter
878
Steam Ala Familia
1218
Barbecued Beef Ribs
1518
Baja Mixed Seafood
608

Virgin Margaritas and Mojitos

House Southwest Margarita
118
Mango Southwest Margarita
138
Strawberry Southwest Margarita
148
Lychee Southwest Margarita
148
El Tamarino Southwest Margarita
148
House Minty Mojito
118
Flavored Minty Mojito
138

Classic Horchata Supremo

Bora Horchata
98
Mango Horchata
98
Matcha Horchata
98
Strawberry Horchata
98
Banana Horchata
98
Wintermelon Horchata
98

Classic Horchata Ultimo

Bora Horchata
118
Mango Horchata
118
Matcha Horchata
118
Strawberry Horchata
118
Banana Horchata
118
Wintermelon Horchata
118

Specialty Cheesecake Horchata Supremo

Mango
128
Strawberry
128
Rocky Road Almond
128
Black Forest
128
Red Velvet
128
Double Dutch
128

Specialty Cheesecake Horchata Ultimo

Mango
148
Strawberry
148
Rocky Road Almond
148
Black Forest
148
Red Velvet
148
Double Dutch
148

Kids Horchata Supremo

Choco Chuckie
128
Nido Cream
128
Milo Chaptor
128
Nutella Nuts
128

Kids Horchata Ultimo

Choco Chuckie
148
Nido Cream
148
Milo Chaptor
148
Nutella Nuts
148

Primo Horchata Supremo

Purple Yam
138
Winter Caramel
138
Mango Taro
138
Almond Caramel
138
Oreo
138
Mango Caramel
138
Guacamole Graham
138
Mango Graham
138

Primo Horchata Ultimo

Purple Yam
158
Winter Caramel
158
Mango Taro
158
Almond Caramel
158
Oreo
158
Mango Caramel
158
Guacamole Graham
158
Mango Graham
158

Refreshing Horchata Supremo

Cucumber Honey
88
Orange
88
Pineapple
88
Four Seasons
88
Tamarind
88
Blueberry
88

Refreshing Horchata Ultimo

Cucumber Honey
108
Orange
108
Pineapple
108
Four Seasons
108
Tamarind
108
Blueberry
108
About Fiery Style
The greatest Tex-Mex and Southwestern food is served at the locally-owned restaurant Fiery Style. In only five short years, they have grown to eight locations around Metro Manila's main malls, and they have further expansion plans. The newest restaurant can be located in the upmarket Uptown Mall in Bonifacio Global City, and just a quick glimpse at its attractive décor will tempt passing customers to eat there. Since it opened its doors in 2016, Fiery Style Southwestern Flaming Grill has unquestionably become one of Filipinos' favorite restaurants for gatherings with friends, family, and even coworkers who are searching for a nice spot to unwind after a hard day at the office.
Texan and Mexican, or Tex-Mex as it is more often known, is a fusion of Mexican and American cuisines that originated with the Tejano population in Texas. From border states like Texas and others in the Southwest to the rest of the United States and Canada, it has expanded. The Tex-Mex cuisine has been growing in popularity in the Philippines for years due to its layers of sour, spicy, sweet, and smokey tastes. When Filipinos eat out, they never simply go for one flavor; rather, they constantly seek dishes that are overflowing with flavor. If they come across a Tex-Mex restaurant, they would almost always prefer it over the others.
Fiery Style Menu Best Seller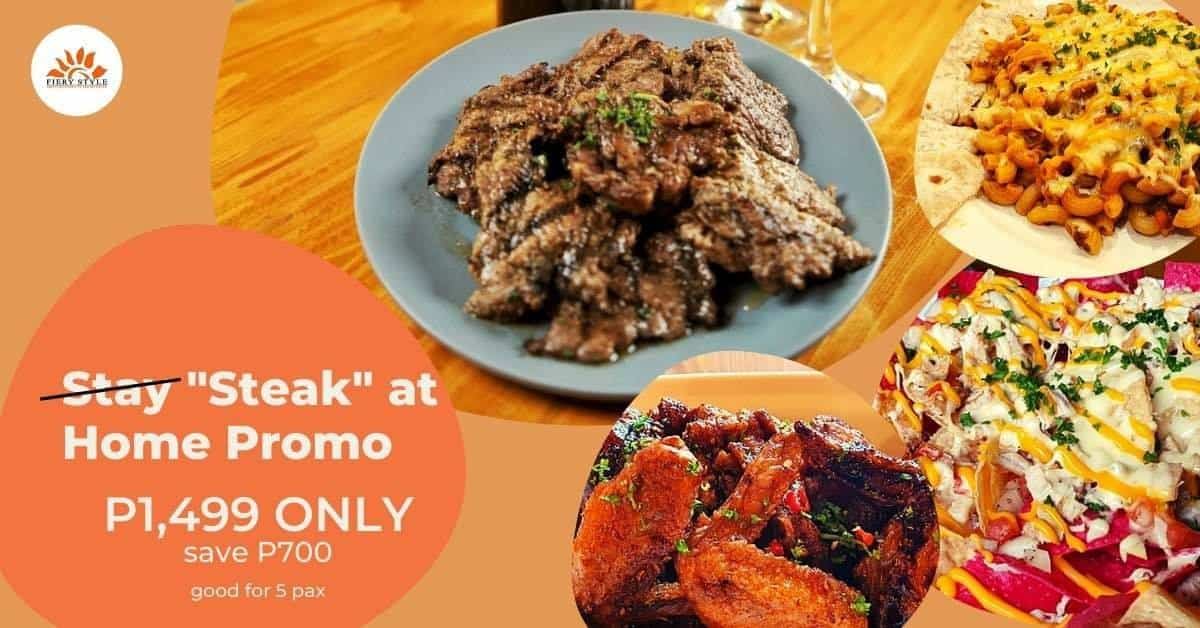 Fiery Nachos – The Greatest NACHOS in town are served on the Fiery Style menu, and they truly are the best. With layers upon layers of nachos, the nachos are delicious. It's excellent if you're ill and don't feel like eating but still need sustenance. Even cheese isn't always the ideal ingredient for nachos. A well-prepared nacho is a true riot of flavor and texture, with one component opposing and enhancing the others simultaneously. It has a variety of textures, including crunch, chews, creamy, gooey, toasty, sour, and sweet.
Galleon Grills – Try The Galleon of Bones for the best-selling title that you just must get. This dish is amazing since it comes on a ship-shaped platter, contains BBQ Ribs, Chicken Wings, juicy Pork Hammers, and Beef Ribs, and is accompanied by Southwest chips or your choice of fiery rice, coleslaw, and Texan-style BBQ sauce.
Steak ala Familia – A rare roast beef's distinct beef flavor may be detected in aged steak, as well as softer hints of other delectable flavors like warm buttered popcorn. It can occasionally taste cheesy and have a little nutty flavor as well.
Fiery Style Menu Crispy Chicken Strips
On their menu, this dish is listed under the appetizers category. It is a chicken breast strip with a Louisana-style coating that is served with Texan-style BBQ sauce and a dressed salad garnish. The term chicken tenders describe chicken that has been prepared from the chicken's most tender section, usually the pectoralis minor, which is the area under the chicken breast. In contrast, chicken fingers are thin pieces of chicken flesh made from the inner breast muscle of the chicken breast.
Southwestern Baked Mussels
These are cheese and chili cheese baked delicate mussels. Mussels have a very subtle saltwater flavor with an undertone that is slightly sweet and mushroom-like. They make a great complement to many recipes because of their delicate flavor, and when paired with other components, they take on the characteristics of those other items. In many American dishes, mussels are a frequent seafood ingredient. They are delicious and incredibly healthful, and because of their distinctive flavor, they go well with a variety of foods. Mussels come in a variety of varieties, and each has a somewhat unique flavor and texture. Blue mussels are the common mussels that you would probably find at a seafood restaurant.
Sticky Wings
Their sticky wings are another appetizer on the menu. These chicken wings are so deliciously sticky. After being cooked until the chicken wings slip off the bone, a sweet and sour barbecue sauce is applied to them. For your upcoming game-day gathering, these wings make a wonderful appetizer. Even though they are juicier and have a concentrated flavor of poultry, like black meat, chicken wings are made of white flesh. When people think of this chicken component, they frequently picture Buffalo wings, and for good reason. There are four distinct flavors, including Fiery salted egg, Fiery BBQ, sweet chili, and Texan Style.
Fiery Style Chicken BBQ Menu
Even with just one taste, good cuisine frequently creates quite the effect. It is difficult to forget the scent, the taste combination, and the consistently enjoyable textures. And well-prepared chicken barbecue has the same memory quality—with just about the right amount of flavor and juiciness. Additionally, marinades are utilized to flavor and tenderize meat. In American grocery stores, rotisserie chicken has become more well-known and well-liked. One of the most popular barbecue recipes everywhere in the globe is chicken on the grill.
Fiery Style Menu Delivery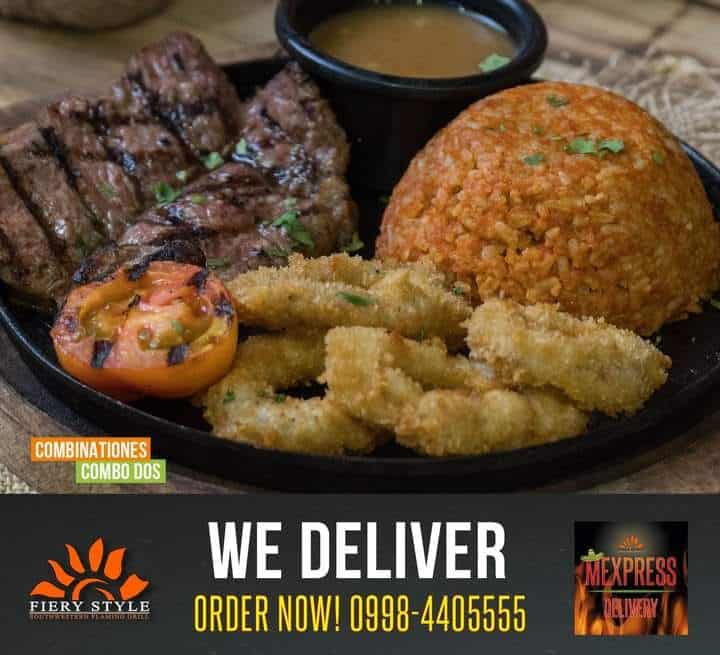 One of the best features of the menu of this restaurant is that you need not eat it at their physical store. Their best sellers, crispy chicken strips, baked mussels and many more can be ordered through the Foodpanda or Grabfood app. Through this, many customers won't feel the hassle of going into a Fiery Style restaurant. They can already enjoy their favorite food in the comfort of their homes.
Social Media Pages
If you love the food menu list of Fiery Style restaurant, then we highly recommend that you subscribe to their Facebook or Instagram account. In this way, you will not miss any important news about their food, especially promos. To follow them, refer to the social media pages below:
Facebook: https://www.facebook.com/fierystylesouthwesterngrillMOA/
Instagram: https://www.instagram.com/fierystyleph/
Conclusion
The Fiery Style Restaurant menu is undoubtedly a destination for foodies looking to try contemporary, elegant, and reasonably priced renditions of their favorite Western-inspired cuisine. It's also a fantastic location to remember the many different traditions and cultures we have. This culinary heaven is within your grasp if you chance to be along the Metro for only an hour or just a few minutes. The setting reflects a lovely union of modern and European architecture. It has dramatic exhibits and exquisite lighting that showcase the rich legacy of Mexican culture. As you sit at any table and look out over the dining area's fine seats and tables, you will feel completely at ease.