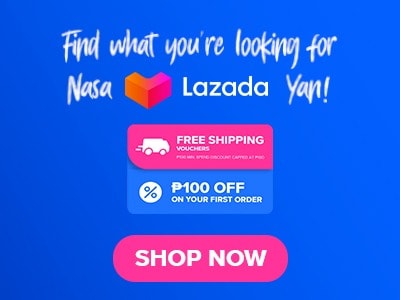 The Poco Deli menu initially revolved around their homemade sausages until gradually evolving over time. They began adding dishes that were inspired by their travels from around the world. Poco Deli prioritizes the freshness of the ingredients that they use on their dishes to make sure that they only serve guests the highest quality of meals.
Below, you'll find the updated list of Poco Deli menu prices.
Menu Items
Price (PHP)

Starters

Gambas al Ajillo
550
Spanish Chorizo
465
Steak Salpicao
500
Bacon Salpicao
400
Garlic Mushroom
400
Garlic Salpicao
350

Breakfast

Big Breakfast
580
Bacon and Eggs
350
Nurnburger Breakfast
380
Steak Tapa
380
Soups and Salads
Seafood Chowder
300
Pumpkin Soup
260
Chef's Salad
420
Ptawn and Apple Salad
500

Best Sellers

Bacon Slab
550
Sausage Sampler
670
Smoked BBQ Ribs
400
Quattro Formaggi
380
Quatrtro Carne Pizza
380
NY Wagyu Pastrami Sandwich
300
Chef's Salad
420
Seafood Chowder
300

Paella

Paella Valenciana
1200
Seafood Paella
1200
Specialty Meat
Bacon Slab
380
Sausage Plate
400
Artisan Corned Beef Chunks
450
Artisan Pulled Corned Beef
550
Smoked BBQ Ribs
400
Meatloaf
500
Comfort Food
Spanish Callos
500
Lengua Madrilena
500
Irish Beef stew
500
Lamb Curry
500
Mom's Pot Roast
500

Pastas

Chili Seafood
550
Norweigan Salmon
550
Bolognese
450
Anchovies and Capers
450
Truffle Oil and Seafood
550
Truffle Oil and Mushroom
500
Black Truffle Mushroom
550
Italian Sausage
550
Amatriciana
550
Seafood Marinara
550
Spanish Sardines
450
Blue Cheese Pasta
440
Italian Pomodoro
400
Pesto
400
Aglio Olio
400

Sandwiches

NY Wagyu Pastrami
300
Wagyu Corned Beef
300
US Steak Sandwich
300
Pancetta and Mozzarella Panini
300
Kielba Sausage
300
Wagyu US Angus Burger
450

Platters

Cold Cuts and Cheese
700
Sausage and Cheese
700
Sausage Sampler
670
Wagyu/Lamb
820
Carnivor Platter
820

Pizza

Quattro Formaggi
380
Margherita
370
Smoked Pancetta
380
Rockefeller Pizza
450
Pepperoni
370
Vegetarian
370
Scampi
380
Quattro Carne
380
Bacon Bits
380
Seafood
380
Truffle Mushroom Pizza
380
About Poco Deli
The owner's travels in other countries served as the source of inspiration for what would eventually become Poco Deli's signature dishes. They developed an interest in the rich history ingrained in the cuisines they have sampled, from the Italian expertise of curing their dishes to the sandwiches that are served at the famous restaurants that they've been through. As a result, they launched the first Poco Deli restaurant in October 2008.
Poco Deli Menu Best Seller
Since Poco Deli's founding and 14 years of service, these dishes have been one of the most popular favorites of their guests.
Sausage Sampler – These sausages are specially made and hundred percent handcrafted and slow-smoked Kielbasa, Hungarian, Nurenburger, and Chicken sausages. Diners can choose from these four sausage varieties to include in their meal. A single serving is made up of one large sausage and four small sausages.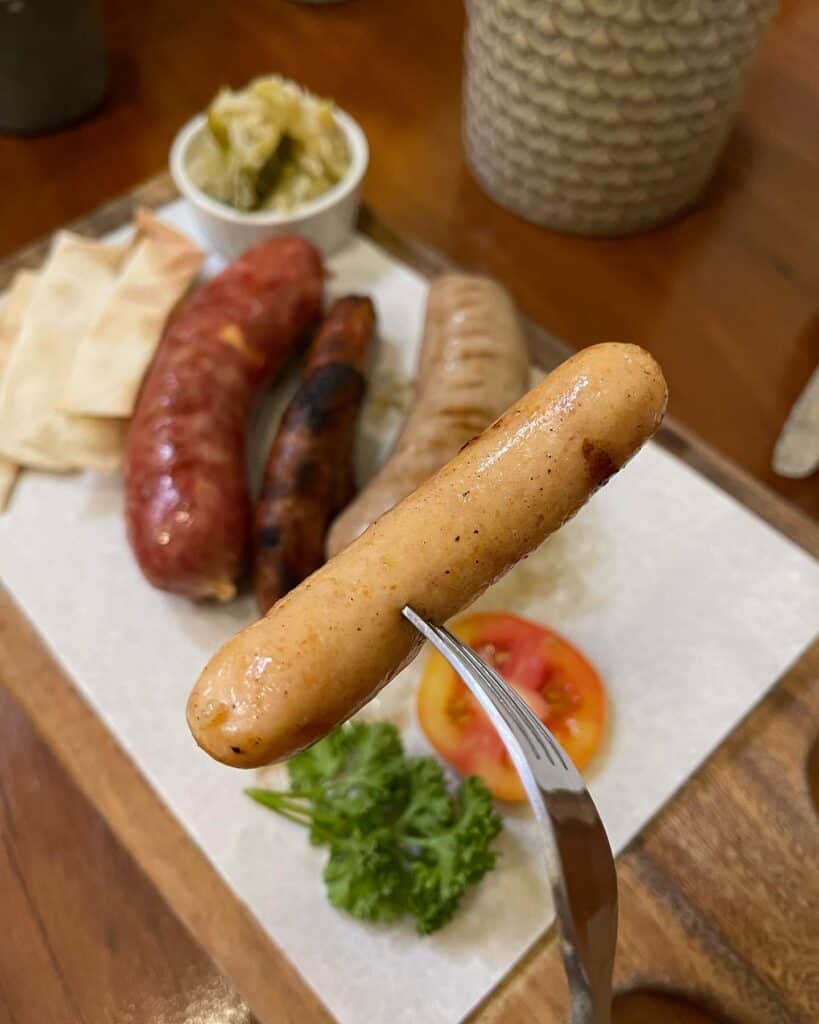 Seafood Chowder – Seafood Chowder is a dish that was inspired by a city called Seattle. It is a medley of shrimp, squid, and vegetables. It has soft potato chunks that almost melt in your and its creaminess and thickness make you feel like you're drinking gravy.
NY Wagyu Pastrami Sandwich – A New York style sandwich menu from Poco Deli that is inspired by Kat'z Deli which is a famous pastrami. Poca Deli's NY Wagyu Pastrami Sandwich is made with pastrami brined, seasoned, and smoked to perfection and served on homemade bagel bread.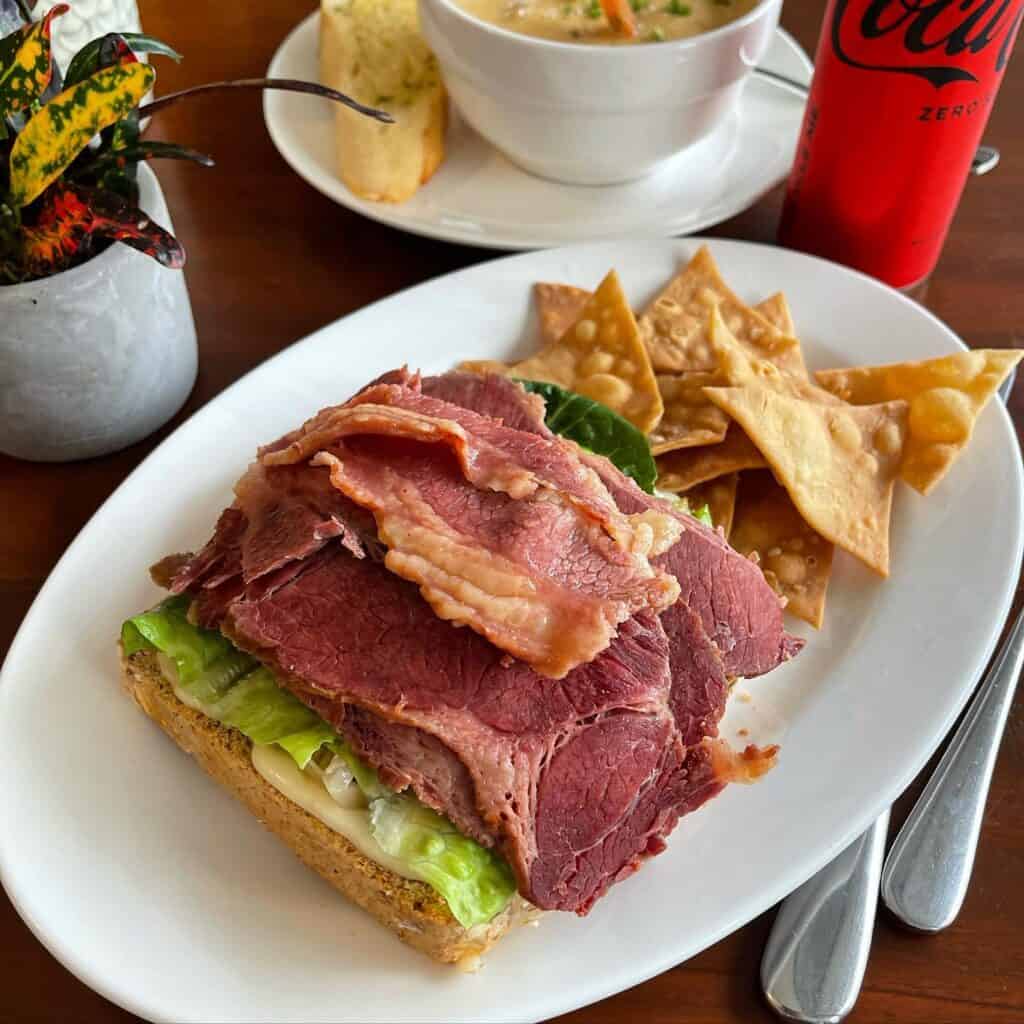 Starters Menu
This menu is composed of Spanish tapas that are served with baguette. These dishes are served and consumed before the main course.
Garlic Mushroom – This dish is made from air-flown fresh Australian mushrooms that were sauteed in garlic and olive oil. Poco Deli's garlic mushrooms are flavorful, peppery, and delicious!
Steak Salpicao – This Poco Deli menu is a U.S. style steak that is made from the most popular U.S. beef cuts and sauteed in garlic and olive oil. This dish is one of the most comforting meals in Poco Deli, warm and saucy, with a variety of familiar ingredients.
Spanish Chorizo – Diners can choose from any of the house-cured chorizos or blood sausages from Poco Deli. These tender and juicy sausages are sauteed in garlic and olive oil before serving.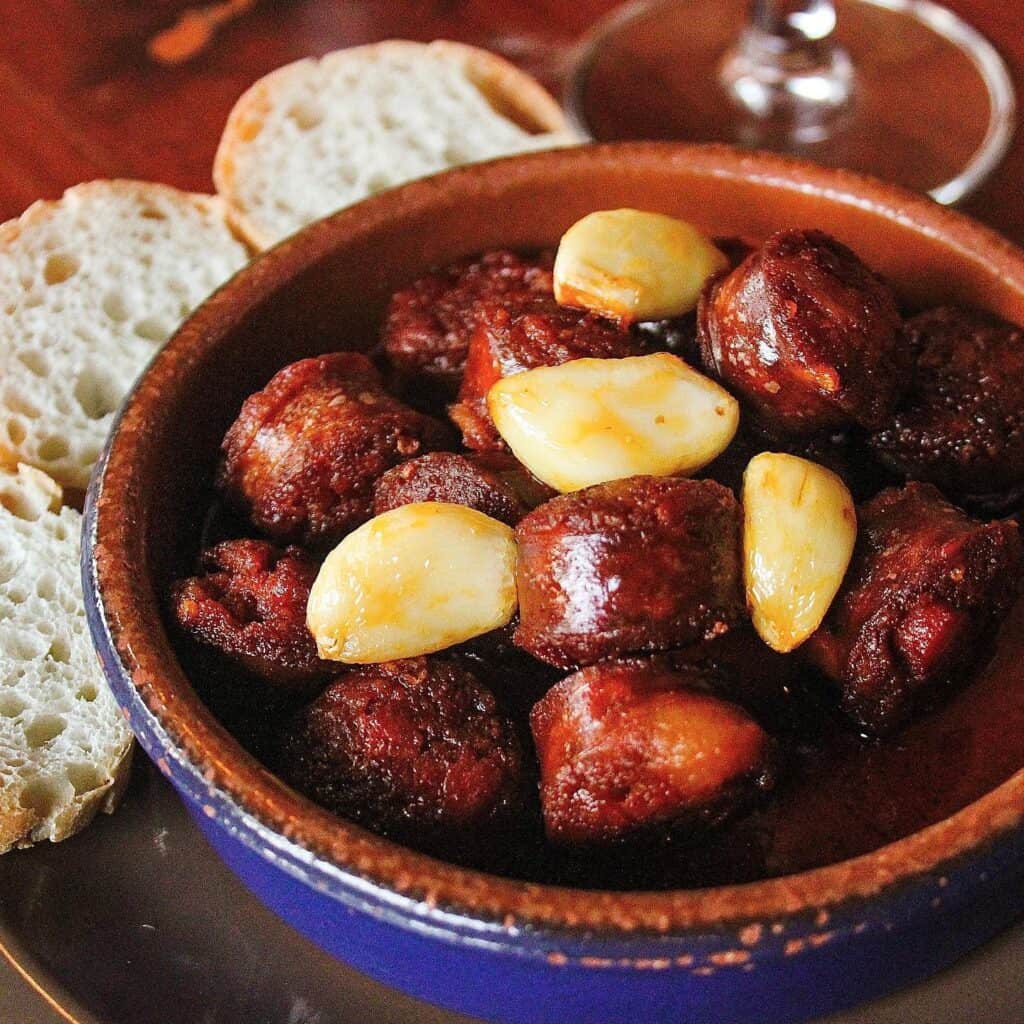 Poco Deli Breakfast Menu
Composed of breakfast meals, the items on this list are also served with a cup of rice and two eggs that are cooked to the customer's preference.
Big Breakfast – This breakfast meal consists of bacon strips and four chicken sausages, meatloaf, or Kielbasa sausage, depending on the customer's preference.
Bacon and Eggs – The name of this breakfast dish comes from its literal composition of bacon and eggs. This simple meal provides guests with the energy they need to start their day.
Nurnberger Breakfast – It is a breakfast meal that is composed of perfectly grilled nurnberger sausages and tomatoes served on a cozy bed of pomodoro sauce.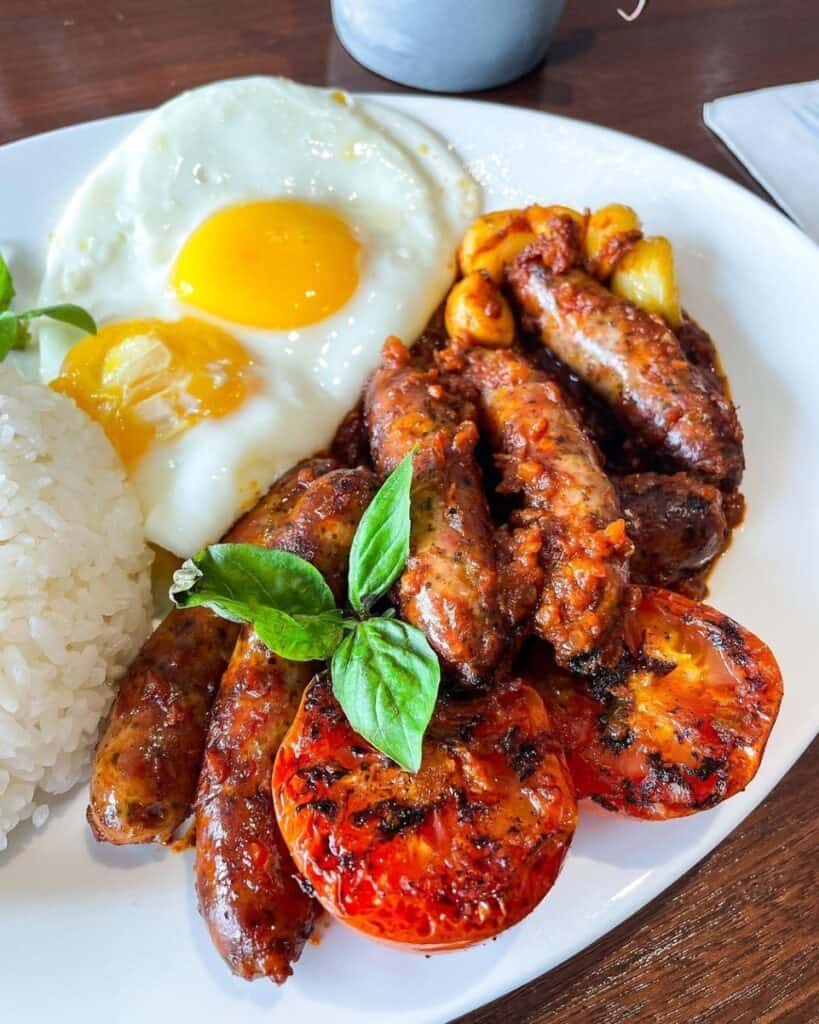 Soups and Salads
This menu is composed of soups and salads that completes guests' meal experience in Poco Deli.
Prawn and Apple Salad – A simple, fresh, and healthy salad that is ideal for a light meal, made with romaine lettuce salad with feta cheese, croutons, prawns, apples, and a lemon vinaigrette dressing on top.
Pumpkin Soup – With the exception of the bread, this dish is a traditional hearty handmade soup that is famous in Europe and accompanied by garlic bread. It is made by combining stock or broth with pumpkin pureed meat.
Chef's Salad – It is made by combining fresh ingredients including romaine lettuce, tomatoes, croutons, and feta cheese. After mixing the said ingredients, this salad is dressed with lemon vinaigrette.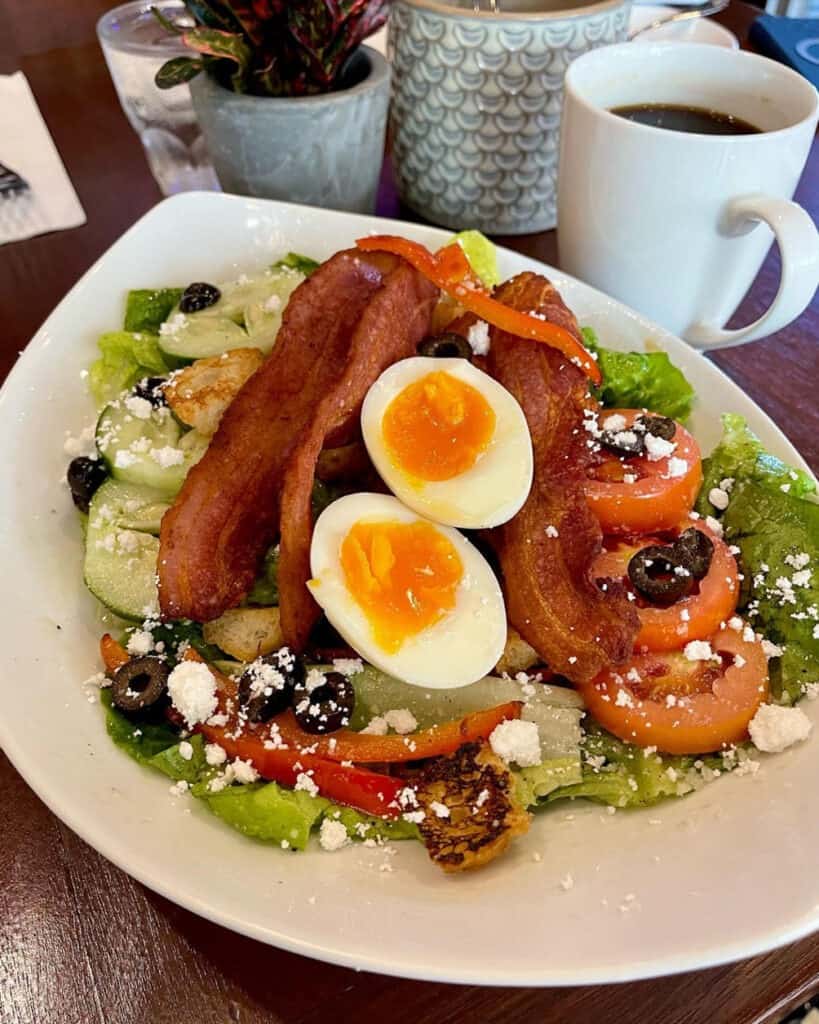 Specialty Meats
This menu is made altogether by Poco Deli without any preservatives added. The dishes that are part of this menu are all wood-smoked.
Bacon Slab – Poco Deli's bacon slab was the dish that paved the way to their popularity. It is made of a one-inch-thick cured French pork belly that was wood smoked and was seared to perfection. An additional two pieces of egg and a cup of rice are served with this dish.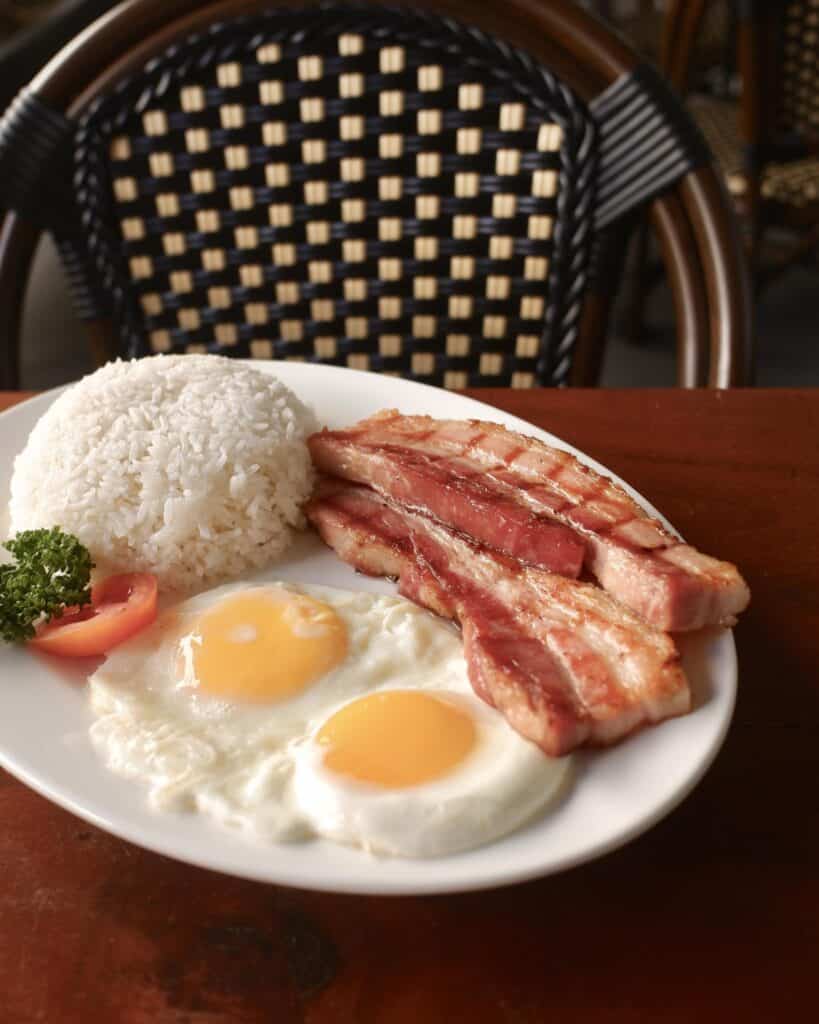 Sausage Plate – This item is made with Kielbasa or Hungarian sausage depending on the diner's choice. In addition to the sausage plate, one cup of rice and two pieces of eggs are served to pair with this dish. The diner can also opt to add wagyu or lamb to this meal if they want to.
Artisan Pulled Corned Beef – This dish is made with shredded U.S. beef brisket that was brined and smoked to perfection. The dish is sauteed with garlic before serving with a cup of rice and two pieces of eggs.
Comfort Food
This menu is composed of food whose tastes are very familiar to the locals and regular guests. Some of the dishes that are part of this menu are staple foods that have long been one of the locals' favorite foods.
Platters
The foods on this menu are best ordered by guests who come in large groups. The number of diners is taken into consideration when preparing and serving the dishes that are part of this menu.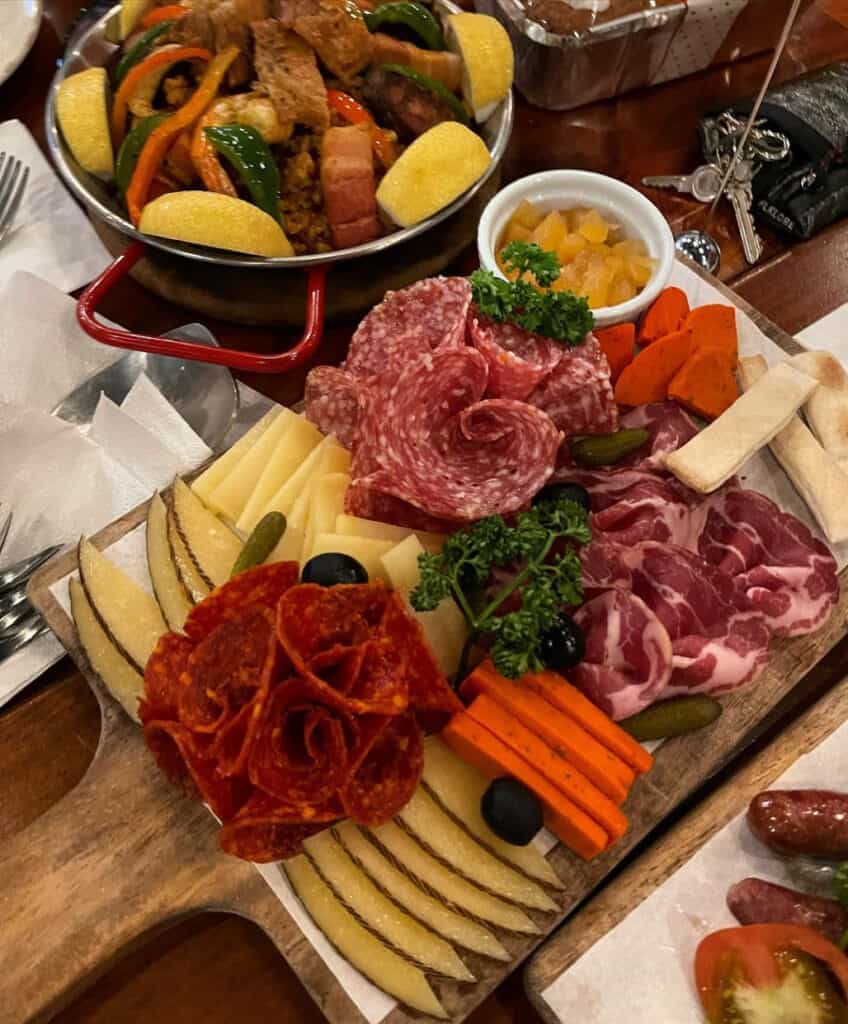 Poco Deli Menu Delivery
For their regular customer who loves the foods they serve, Poco Deli now has delivery available. Customers can now place orders for their preferred dishes whenever they want from any location. Downloading one of these apps—Grab Food or Food Panda— and searching for their online stores inside the app to browse their menu is the simplest and quickest way to place an order.
Poco Deli Social Media Pages
Whether you're a foodie looking for your next culinary adventure, or simply in search of a great place to grab a bite to eat, Poco Deli's restaurant is the perfect choice. So don't wait – head over to their social media pages today and discover what makes this restaurant a must-visit destination.
Facebook: https://www.facebook.com/PocoDeli
Instagram: https://www.instagram.com/pocodeli
Twitter: https://twitter.com/pocodeli
TikTok: https://www.tiktok.com/@pocodeli
Conclusion
Each and every item on Poco Deli 's menu is definitely worth the money you paid for it. Every dish is tasty, reasonably priced, and comes in generous portions. The restaurant's ambience is set by the location's cozy atmosphere. Their staff is friendly and helpful, and responds to the guests' inquiries immediately.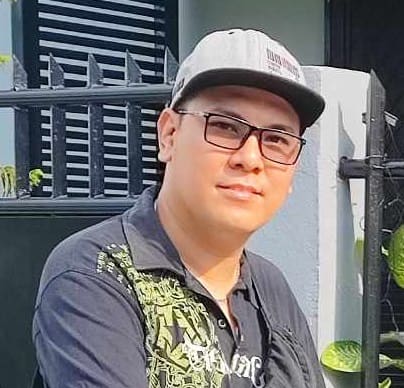 Hi! I'm Nivek Strife, the person who made MenuPH. I'm the one who added most of the popular menus you see on this website, and I really hope you enjoy them! Feel free to check them all out.
Growing up, I was surrounded by lots of tasty foods, like the classic Adobo and the sweet Leche Flan. That love for the many flavors of the Philippines is what got me excited about adding to MenuPH. When I learned how to make websites, I saw the need for a place to show off all the amazing Filipino dishes, and that's how MenuPH started.
MenuPH isn't just a website; it's like a fun journey into food. I've teamed up with famous chefs and found great places all over the Philippines to bring you a bunch of menus that show off the best of Filipino cuisine. Whether you're into the usual dishes or new twists, MenuPH is here to guide you through the rich world of Filipino flavors.
With MenuPH, my aim is to help local businesses, talk about good food choices, and make a group of friends who love food. No matter if you like fancy restaurants or street food, MenuPH has something for you. Come join me on this food adventure as we find great places, taste real flavors, and enjoy the unique food traditions that make the Philippines awesome.