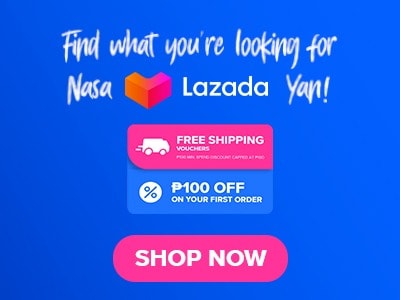 Dulcinea's menu offers very affordable Spanish dishes for all Filipinos. Their breakfast menu is very popular because it is very affordable and also includes free coffee. The good thing about Dulcinea is that, even though they are known to be a Spanish restaurant, they also offer Filipino dishes and other European dishes, which provides more variety to its menu.
Menu Items
Price (PHP)

All Day Breakfast

Arroz Con chorizo
240
Arroz a la Cubana
285
Galantina
290
Spanish Sausage and Eggs
285
Chicken Pork Adobo
285
Corned Beef
285
Boneless Bangus a la Porbre
295
Beef Tapa
285
Spanish Sardines
285
Tortilla Riojana
399
Longganisa
290

Paellas

Paella Valenciana
695
Paella Marinera
695
Paella Negra
695
Paella de Verdyras
670
Salpicao
435
Crackling Pork Belly
475
Gypsy Steak
425
Lengua Estofado
465

Pasta

Carbonara
289
Creamy Salmon Pasta
310
Pesto
294
Pasta Marinara
357
Pasta Putanesca
300
Shrimp Pasta
325
Bolognese
289
Baked Spaghetti
289
Bakde Macaroni
289

Sanwiches

Cheese Burger
215
Chicken Sandwich
215
Clubhouse
265
Tuna Mayo
215
Angus Beef
230

Compartir

Salmon al Ajillo
1,130
Beef Salpicao
7858
Roast Pork Loin
595
Porke Belly
860
Pollo Al Pobre
595

Potajes

Tuhod Y Batoc
540
Oxtail Casserole
540
Callos Ala Madrillena
495
Fabada Asturiana
415

Pollos

Pollo ala King
310
Chicken in Almond Saffron Sauce
405
Pollo ala Pobre
415
Pollo Rollo
440
Pescados
645
Salmon al Ajillo
645
Zarzuela de Mariscos
450

Tapas

Baked Mussels
310
Chorizo Bllbao
265
Baby Squid Calamari
325
Gambas Al Ajillo
325

Sopas

Soup of the Day
120
Crema de Ajo
155
Crema de Calabaza
160
Sopa de Marisocs
195

Pastries

Cream Puff
50
Madrileno
55
Silvanas
65
Tiras/Manga
95
Moritos
45
Borrachos
55
Egg Tart
42
About Dulcinea
Dulcinea is a Spanish-Filipino Restaurant that is mostly known for its Spanish menu which is located in Tomas Morato, Quezon City. It is quite convenient for the people who live in Manila and neighboring areas, as they are very easy to find. Dulcinea wants their visitors to be able to lift their moods while they are there while eating freshly prepared meals.
Dulcinea Menu Best Seller
Gambas Al Ajillo – There's a solid reason why Gambas al Ajilo is so popular. Large, juicy shrimp float in a delectable garlic and olive oil sauce. In the best way conceivable, it is vibrant, garlicky, spicy, and rich. This appetizer, which is the Spanish version of garlic shrimp or prawn, is a favorite in tapas bars and has a complex flavor and rich garlic flavor.
Baby Squid Calamari – This dish is very simple yet very delectable. The squid is seared in a scorching pan with olive oil in it. Garlic and parsley are then tossed and sprinkled with a little bit of salt. Only a few ingredients are required to make this ideal dish.
Garlic Mushroom – A standard side dish in every restaurant, making it one of the most popular menu of Dulcinea. Garlic mushrooms are a household favorite everywhere. However, to obtain the best flavor. Some things needed to be changed, and they also added a few other ingredients to make it more special.
Lengua Estofado – Ox tongue stew is known as Lengua Estofado. The tongue was simmered with tomato, soy sauce, vinegar, and sugar until it was very soft. This dish is a fusion of Filipino and Spanish estofado.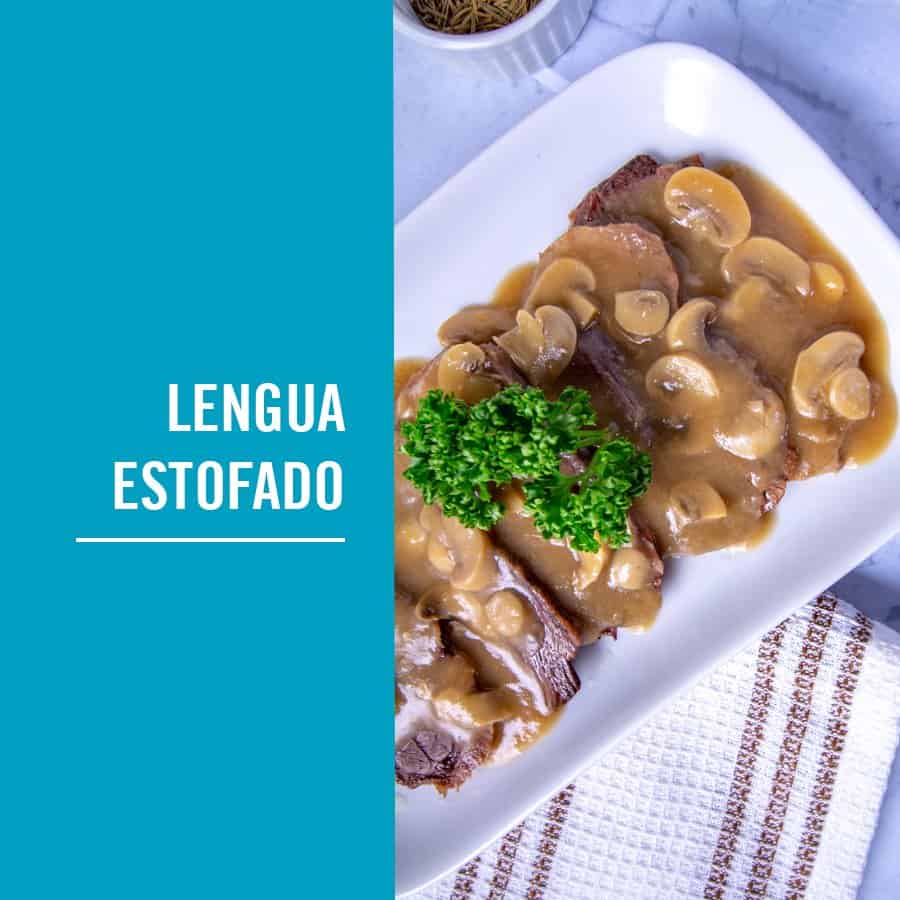 Callos ala Madrillena – It is a stewed tripe dish that is a specialty of Spanish cuisine connected with the city of Madrid and generally uses a cow or lamb as its main component. It is cooked slowly for hours over low heat.
Dulcinea Menu Cakes
Borrachos – Pinto beans are cooked in a beef broth with bacon, tomatoes, onions, and spices that create the tender and creamy Mexican cuisine, Borrachos, also known as "frijoles Borrachos."
Egg Tart – The Portuguese egg tart, with its crisp, flaky crust cradling a creamy custard interior and blistered top from the high heat of an oven, is one of the best treats to eat.
Cream Puff – This Dulcinea menu is made with eggs, flour, and butter, which is the base of an ideal cream puff. To create them, cream puffs are piped into circles to create their simple shape.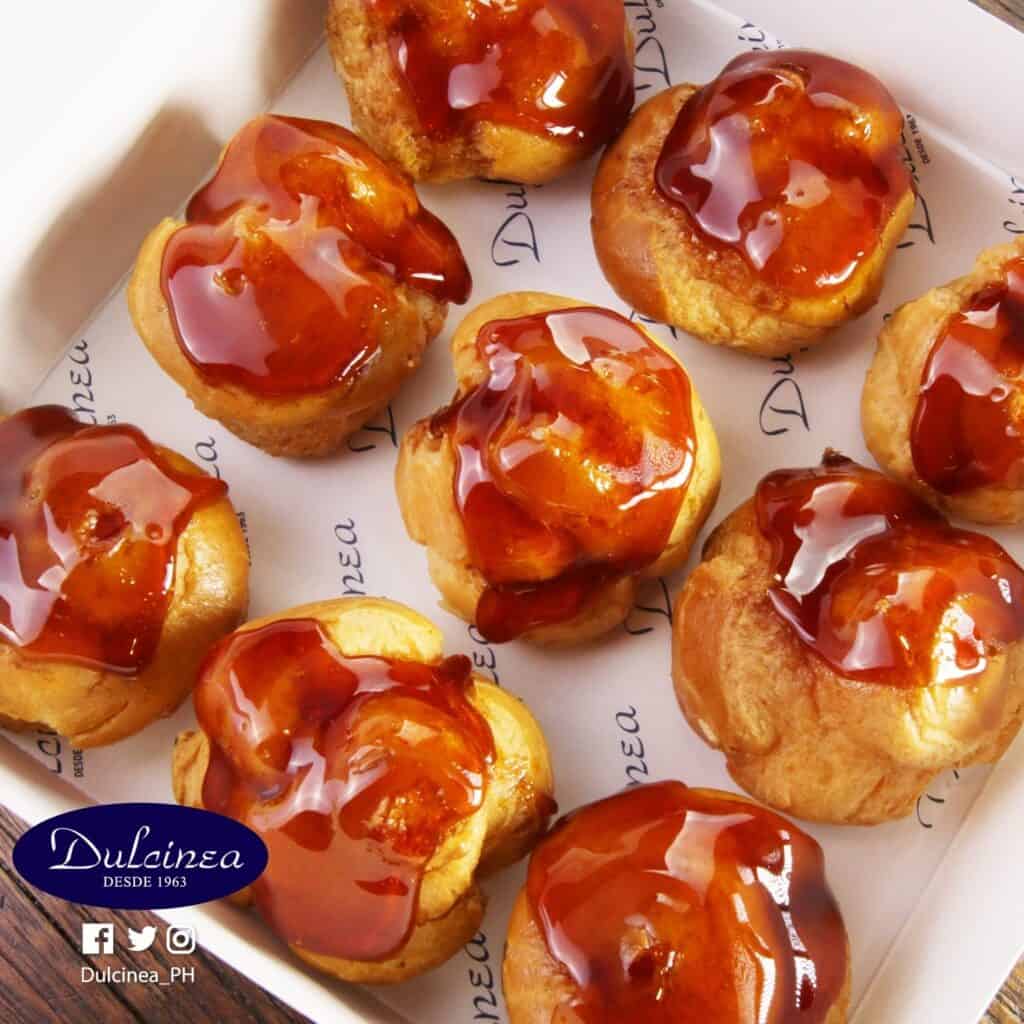 All Day Breakfast
Galantina – It is a dish made of boned fillet meat that is typically poached, served cold, and frequently topped with aspic. Galantines are frequently pressed into a cylindrical shape after being stuffed with forcemeat.
Spanish Sausage and Eggs – A typical Spanish sausage that is paired with sunny side up eggs.
Tortilla Riojana – It is a traditional Spanish cuisine that can have many additional components due to the fact that its composition allows for several variations, from ham, chorizo, salad, etc.
Paellas
Paella Valenciana – The classic Paella Valenciana is made of round-grain rice, a variety of green beans, that are called bajoqueta and travella, chicken, rabbit, or occasionally duck, and garrofo, all of which are cooked in chicken broth and olive oil. Rice is the primary ingredient used in this dish. Thus, making rice and its preparation are the most crucial steps in the cooking process.
Paella Negra – A delicious Dulcinea menu that is made of rice, squid, and a lot of ink, either from a cuttlefish or a squid. To improve the color and flavor of this dish, more ingredients are additionally mixed. Shrimp and bell peppers are usually added as supplementary ingredients. You can still make black paella without these components, which are regarded as optional ingredients.
Paella de Verduras – A type of paella that uses vegetables in place of meat and seafood. Summer veggies like courgettes and fresh peas are highlighted in this recipe. Any genuine paella must contain saffron and sweet pimenton, ground red pepper.
Paella Marinera – This fish and seafood paella is arguably the most well-known paella following mixed paella. Seafood has been used in place of the paella Valenciana's meat. Fish broth is also used in place of chicken broth and olive oil. It also uses rice as its main ingredient, which has been prepared with seafood and broth.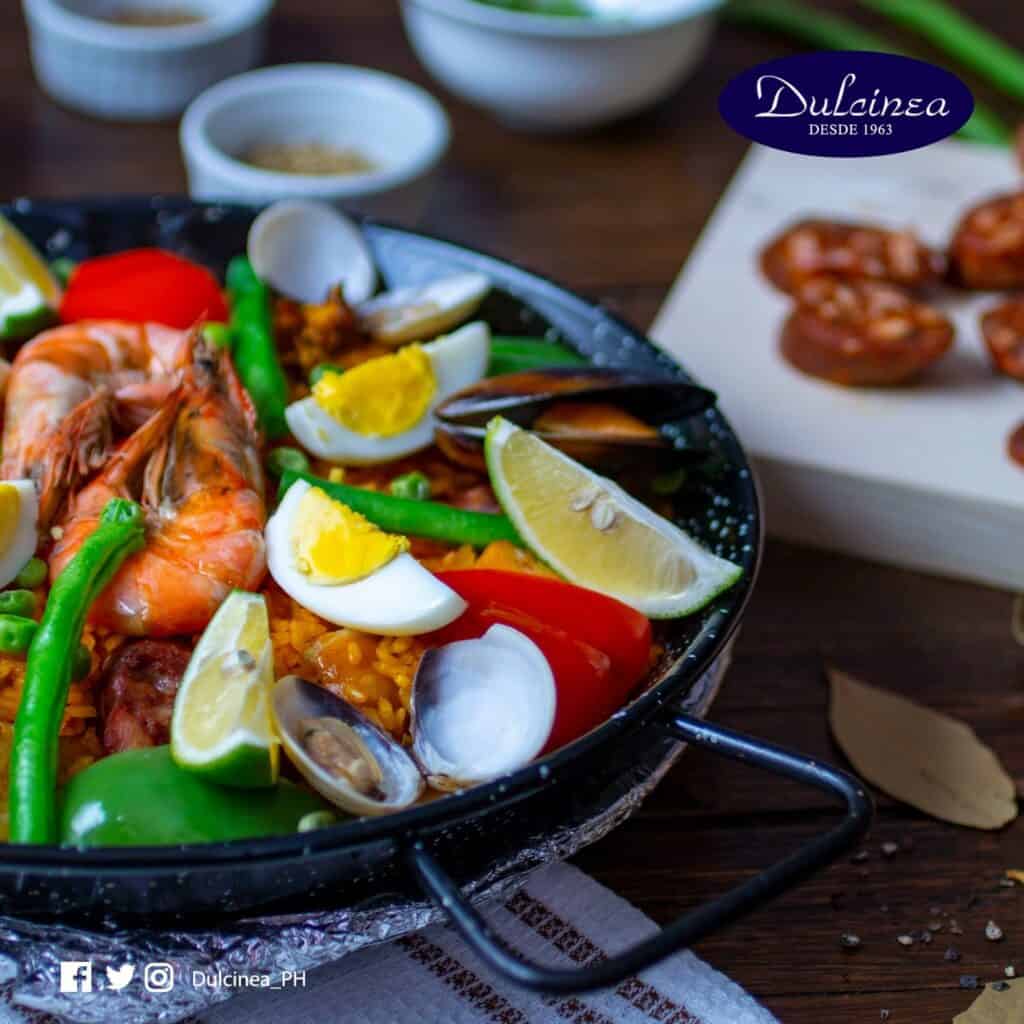 Pastas
Creamy Salmon Pasta – You should try this dish of creamy salmon pasta for a romantic meal. It is a simple dish but also a spectacular dish! Pasta is combined with roasted salmon, spinach, capers, and a creamy white sauce made with wine.
Pasta Puttanesca – This dish is a tasty and flavorful pasta recipe. This dish is made up of a variety of components that work together harmoniously to produce an outstanding end product.
Carbonara – One of the most well-known dishes in Roman cuisine is the carbonara. It only requires five basic ingredients which are spaghetti that was seasoned with browned guanciale, black pepper, pecorino Romano, and eggs. However, there are few high-quality ingredients in the traditional Italian carbonara recipe.
Baked Spaghetti – Stacks of spaghetti with tomato sauce sausage and mushrooms. It is sprinkled with ricotta, parmesan, and mozzarella cheese over the top and baked until the toppings start to melt.
Baked Macaroni – It is filling, savory, and certainly a crowd favorite because of the sweetness, meaty sauce, and cheesy toppings of this dish. Without a doubt, it is one of the best pasta dishes!
Sandwiches
Aside from their entrees, Dulcinea now also offers sandwiches. Cheese Burger, Chicken Sandwich, Clubhouse, and Tuna Mayo Sandwich are now open for dine-in or takeout.
Compartir – This menu is composed of side dishes. Salmon al Ajillo, Pork Belly, Beef Salpicao, Pollo al Pobre, Roast Pork Loin, and Lengua Estofado are open for dine-in or take-out.
Dulcinea Menu Delivery
Dulcinea now delivers a number of items from their menu. The easiest way to experience their foods even at home is by downloading the FoodPanda, GrabFood, or LalaFood apps on your mobile phone. Once you have the application, you can start typing the Dulcinea restaurant. However, you need to keep in mind that the availability depends on your location. Only available for locations that are not too far from their branches.
Social Media Pages
If you want to make sure that you always get their latest post about their promos or foods, then you can start following them. All you need to do is to open any of your preferred social media pages below:
Facebook: https://www.facebook.com/dulcineaph/
Instagram: https://www.instagram.com/dulcinea_ph/
Conclusion
You can absolutely enjoy your dining experience here in Dulcinea. Their menu offers a variety of tasty and luxurious dishes. Although they can be a little pricey, the new experience that this restaurant provides more than makes up for it. The place is clean, and they have a friendly staff that is fast and accommodating.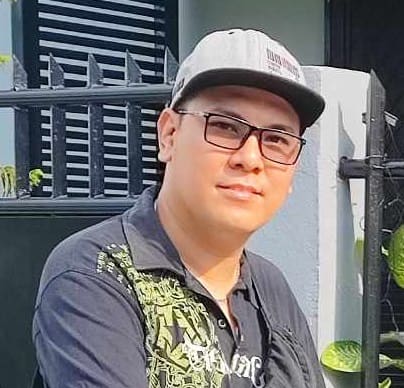 Hi! I'm Nivek Strife, the person who made MenuPH. I'm the one who added most of the popular menus you see on this website, and I really hope you enjoy them! Feel free to check them all out.
Growing up, I was surrounded by lots of tasty foods, like the classic Adobo and the sweet Leche Flan. That love for the many flavors of the Philippines is what got me excited about adding to MenuPH. When I learned how to make websites, I saw the need for a place to show off all the amazing Filipino dishes, and that's how MenuPH started.
MenuPH isn't just a website; it's like a fun journey into food. I've teamed up with famous chefs and found great places all over the Philippines to bring you a bunch of menus that show off the best of Filipino cuisine. Whether you're into the usual dishes or new twists, MenuPH is here to guide you through the rich world of Filipino flavors.
With MenuPH, my aim is to help local businesses, talk about good food choices, and make a group of friends who love food. No matter if you like fancy restaurants or street food, MenuPH has something for you. Come join me on this food adventure as we find great places, taste real flavors, and enjoy the unique food traditions that make the Philippines awesome.