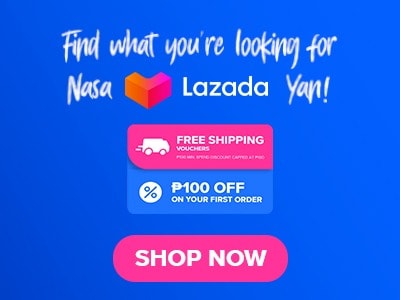 Filipino cuisine is making a name and being recognized around the world. Our food is really good they say, simply because we are being colonized by countries many years ago that's why our cuisine is a mix of Japanese, American, Spanish, and many more. Our native delicacies are the best for us but it seems like the only items that our local restaurants serve are the typical ones. If you want to really try the flavors of the Philippines, I mean the authentic, I found the perfect restaurant for you. Provenciano Restaurant menu has a lot of Filipino foods that are rarely served nowadays. Have you heard of or seen this restaurant recently? Let's all take a dive into this restaurant's whereabouts, the foods that they offer, prices, and their best sellers. Let's start! 
Below, you'll find the updated list of Provenciano Restaurant menu prices.
Menu Items
Price (PHP)

Pampagana

Okoy ng Calamba
290
Chicharon bulaklak
410
Chichalak at atchara
315
Calamares frito
375
Pusit sa bawang
345
Kalderetang kalding
430
Sisig ni ima
335
Dinakdakan
365
Kinilaw na tanigue
415
Gambas al ajillo con chorizo
365
Beef salpicao
455
Longganisa probinsya
295
Sinuglaw
410

Sopas

Papaitan
395
Lola Nanie's sotanghon
315
Molo ni lolo
365
Batcho-chay
315
Mongo ni manong
350

Luntian

Provenciano endalada
310
Chinoy pako
295
Ensaladang manga
210

Ihaw-ihaw

Inasal na manok
390
Sinugbang bangus
320
Inihaw na baboy
345
Pinaputok na tilapia
315

Baboy, Manok, Baka at iba pa

Lechon kawali sa alamang
455
Kadyos ng iloilo
440
Crispy pata
795
Tinumis
315
Humba
405
Hardinera
365
Hinornong liempo balamban ng cebu
430
Paksiw na litson liempo
410
Bicol express
395
Tortang giniling na baboy
330

Manok

Ginataang tinola
340
Piniritong kinulob na manok
585
Pininyahang manok
370
Binakol na manok
380

Baka

Kaldereta sa bario
495
Tadyang ni enteng
670
Kare-Kare
695
Bistek ni nanay
460
Bulalong tagaytay
760
Kansi
690
Potchero ala provenciano
715

Lamang Dagat

Daing na bangus at enselada
415
Sugpong bataan
725
Sugpo sa alavar
740
Pinalutong na hito, mustasa at balaw balaw
355
Sinanglay
315
Sinaing na tulingan sa batangas
340
Escabecheng lapu-lapu
615
Pesang lapu-lapu
560
Pinasingaw na isda - fiesta
620
Pinasingaw na isda - mabuhay
620
Ginataang paltat
340
Cacidong lapu-lapu
570
Pinaksiw na bangus
340

Sari Saring Sinigang

Sinigang na Hipon
745
Sinampalukang Manok
445
Sinigang sa Miso
390
Sinigang na Ulo at Tiyan ng Salmon
690
Bulanglang sa bayabas
420
Sinigang na baboy
450
Sinigang na tadyang
650

Adobo aespesyal

Adobong Balut
260
Adobong bikolano
360
Adobong kalding
420
Batangueño
400
Adobong pusit
385
Adobong manok sa atay
340
Adobong hito
310

Gulayan

Tortang poqui poqui
250
Kilawing puso ng saging sa gata
330
Lumpiang sariwa
210
Kulawo ng Quezon
200
Laing ni ateng
325
Diningding
315
Gising gising
295
Ampalaya guisado
295
Tortang ampalaya
235
Pinakbet
250
Relyenong talong
295
Ginataang hipon, sitaw at kalabasa
380

Kanin

McArthur's Rice
320
Sinangag na Kalkag
310
Pindang tapa rice
315
Bagoong rice at okoy
310
Longganisa rice
295
Plain rice
45
Plain rice half
25
Garlic rice
60

Meriendahan

Pansit bihon ng provenciano
397
Pansit pusit ng Cavite
375
Bam-i provenciano
460
Palabok
275
Pansit puti
320
Arroz Caldo
260
Tokwat Lechon Bocaue
240
Puto Bumbong
175
Bibingka
195
Sampelot ay ube haleya
155
Dinuguan at puto
220

Panghimagas

Guinumis
125
Palitaw sa latik
125
Leche flan
225
Ube haleya, macapuno at pinipig
295
Turon sa sikwate
95
Palitaw sa niyog at lingga
120
Halo-halo
140
Sorbetes ng bataan
130

Mga Inumin

Sago't gulaman
95
House blend iced tea
80
Fresh fruit juices / shakes
130
Fruit juice (in can)
90
Soft drinks
70
Hot drinks
85
Bottled wated
40
Beer
90
About Provenciano Restaurant
Provenciano restaurant is a bungalow house that is converted into a restaurant that serves authentic and rarely served dishes of our country, it has dishes from parts of the Philippines That are truly a reminiscence of your hometown once you read their menu. Hernan Christian De Jesus the owner of Provenciano restaurant dreamed of serving regional cuisine to his customers away from their hometowns. He learned these dishes by traveling from different parts of our country. His passion for food is greatly influenced by his grandmother. De Jesus always remains traditional in many ways and makes sure that the dishes that he prepares are as authentic as possible just like the meats on his stew that he still marinates overnight just like the old ones do, the coconut milk is still grated in the kudkuran to ensure the freshness. The menu of Provenciano restaurant is actually a collection of regional cuisines that are prepared in the old and traditional way. 
Provenciano Restaurant Menu Best Seller
Here below is the list of Provenciano Restaurant best-selling items. 
Laing ni Ateng – This is my favorite dish and I know a lot of you are just like me. This dish is made of dried taro leaves and coconut cream. They also put pork and chili in the ingredients making their laing ni ateng delicious and satisfying. It has that creamy taste because of the coconut milk and the laing leaves have the right dryness, which is why it's not stingy when you eat it. The pork added flavor to the laing making this dish so good. This is what I order again and again when visiting their restaurant.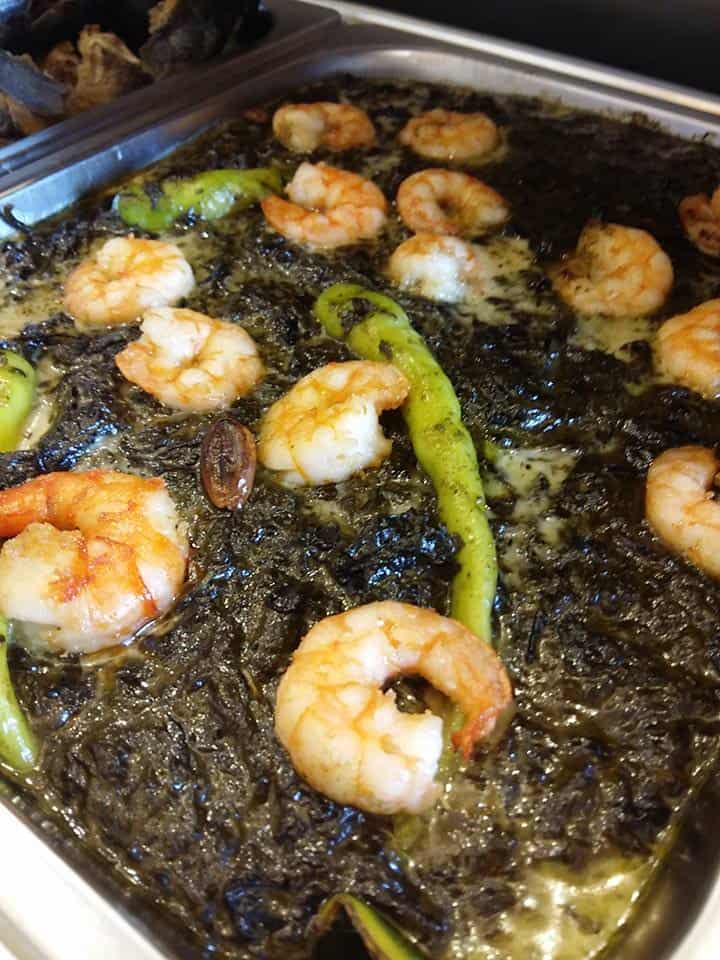 Pinaputok na Tilapia – Pinaputok na tilapia is a fish cooked in banana leaves, has the right number of spices that made their pinaputok na tilapia also satisfyingly delicious. When it comes to the taste this grilled tilapia or pinaputok na tilapia was ok. The fish meat was good. Though it's not flaky overall, a great choice especially if you are trying to avoid meat for the moment. The dipping sauce is also good. 
Binakol na Manok – This Provenciano Restaurant menu is a chicken dish with lemongrass and some meat from coconut and believe me when I say it was delightful. This is just like tinolang manok and actually, the taste is almost identical. The only difference is it has coconut meat. Tinolang manok is a soup dish just like binakol na manok that has ginger, garlic, and unripe papaya while in binakol the coconut meat is mixed in to make a perfect mixture of the taste of this chicken soup.
Puto Bumbong – Puto bumbong is a rice cake that has a purple color because of artificial food coloring, the taste of this Filipino delicacy is really good. Usually, they serve Puto bumbong on simbang gabi (night mass) 9 days before christmas. The puto bumbong is made from colored glutinous rice, steamed to cook, and topped with butter or in the traditional way margarine. It is also sprinkled with shredded coconut and pardo or muscovado sugar. Provenciano Restaurant's version of puto bumbong is so good, it has a mild taste not too sweet and is perfect for tea or brewed coffee.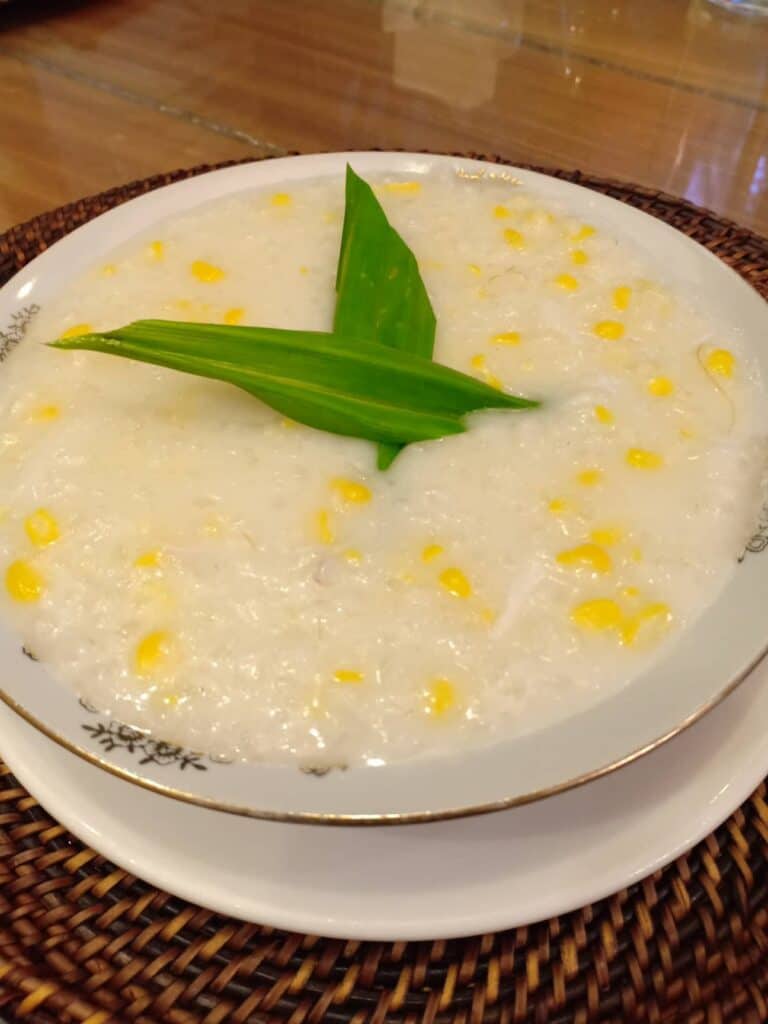 Pampagana
Pampagana or appetizers are one of the best menu that Provenciano Restaurant serves. The costliest item on their pampagana menu is the Beef Salpicao while the cheapest is their Okoy ng Calamba. Other items on their pampagana menu are Chicharon Bulaklak, calamares frito, pusit sa bawang, kalderetang kalding, sisig ni ima, dinakdakan and many more. Their pampagana menu is truly satisfying and delicious.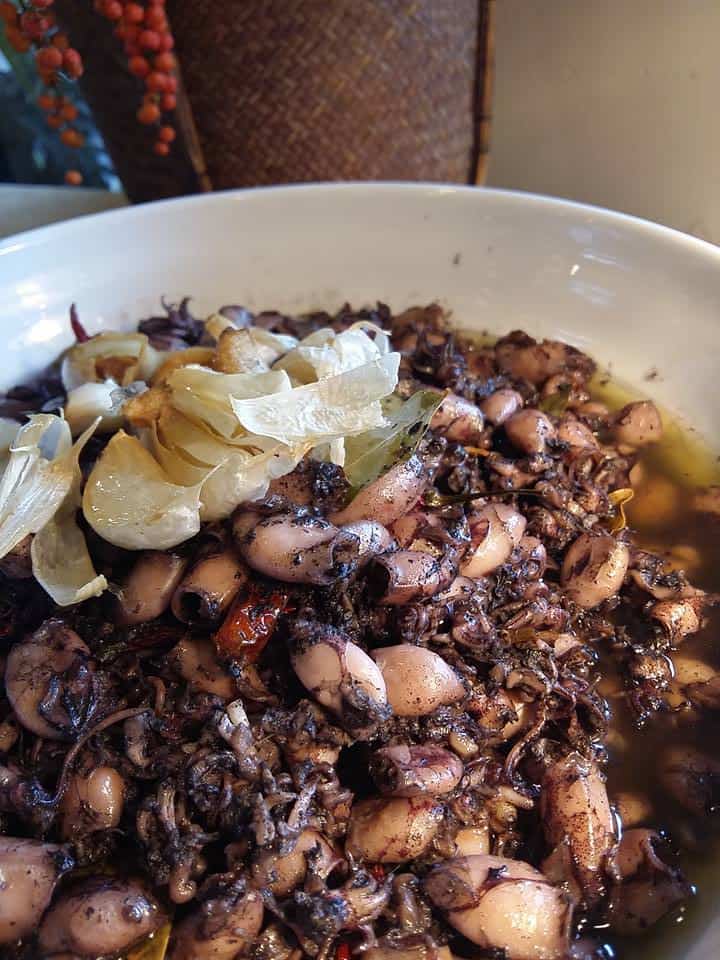 Baboy, Manok, Baka at Iba pa
On their baboy, manok, baka at iba pa they completed every variety. Baboy, manok, baka and lamang dagat are their top tiers that are quite popular among their menu. Food items that are authentic from different regions of the country can be found here. So, if ever you're craving an old dish better check their baka, manok, baboy at iba pa menu first.
Gulayan
If you are a veggie lover, great news since Provenciano Restaurant offers a lot of delicious vegetable menu. Some examples are Lumpiang Sariwa, pinakbet, ginataang hipon sitaw at kalabasa and other famous vegetable dishes in our country. Vegetable dishes sometimes have meat ingredients to enhance the taste so if you are vegan then you had better check with the chef before ordering.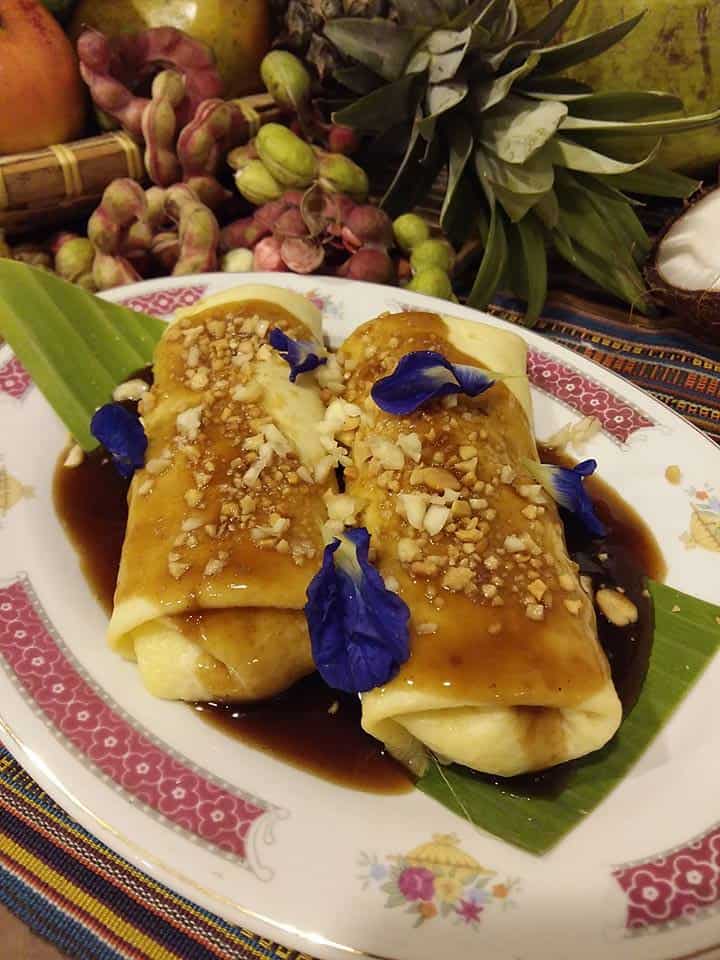 Sopas
Provenciano also offers sopas or soup dishes. On their soup menu they have 5 dishes to choose from. The first one is their Papaitan which is a popular dish of the North, and next is their Lola Nanie's Sotanghon which I think is their version of sotanghon. Another one is Molo ni Lolo, molo soups are Chinese influence on our country and their version is good.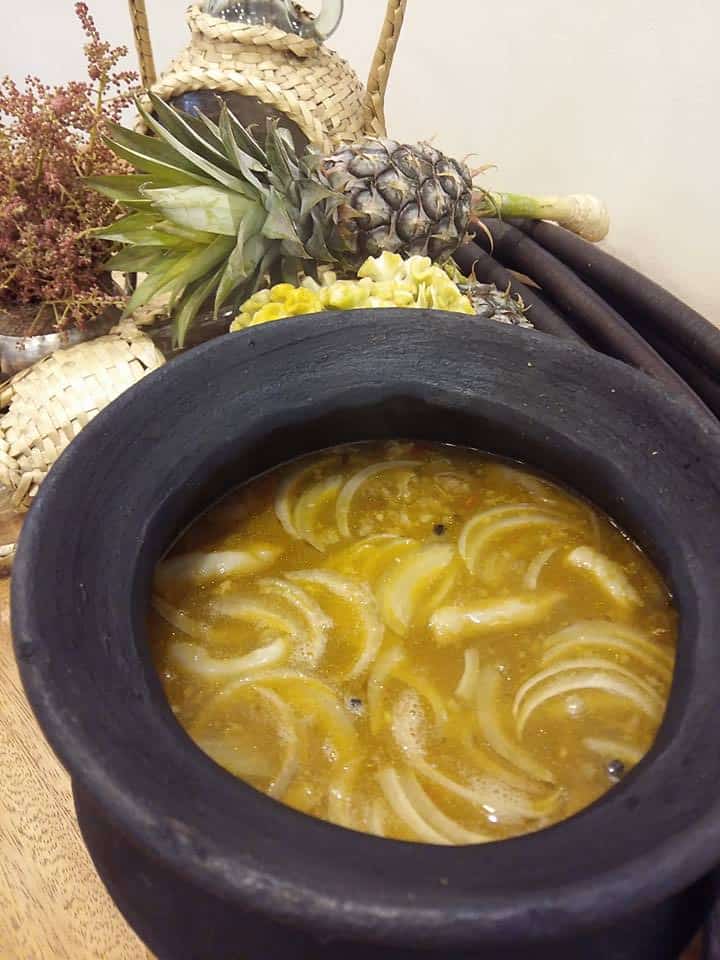 Next on their Sopas menu is their Batcho-chay, which is also a soupy dish that for sure you'll like. Last but not least is their Mongo ni Manong, I don't know where did they got the name from but their mongo version is delicious.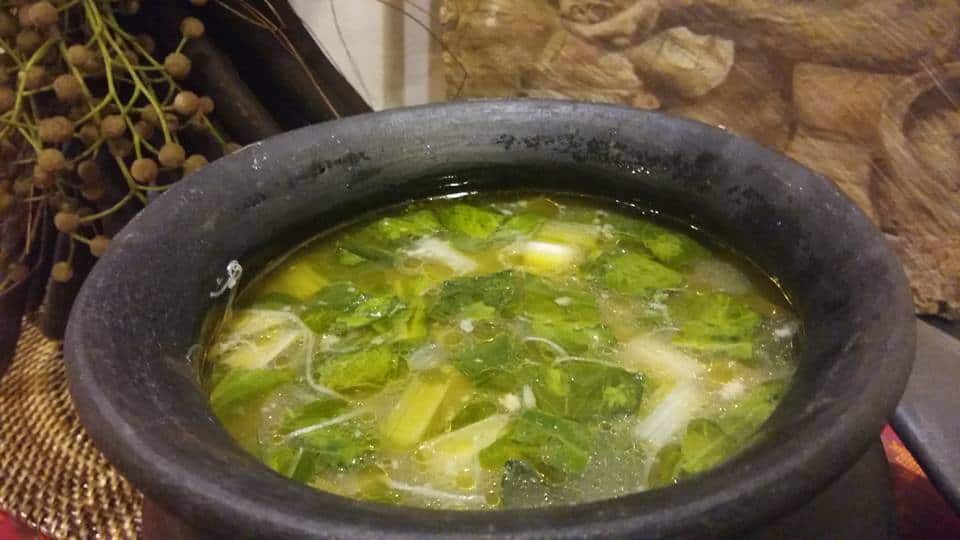 Provenciano Restaurant Menu Delivery
If you want to order your favorite dishes at Provenciano no worries since you can order online simply by contacting their Facebook page. They do note that you must order 2 days before the delivery date. You may also call or text their service number at 09178343444 or 09156938000. You can also order your favorite Provenciano Restaurant meals at Grab Food or any of your favorite couriers. 
Social Media Pages
If you're looking for a delicious dining experience, you won't want to miss Provenciano Restaurant. With a menu that offers a variety of mouth-watering dishes made with fresh and locally sourced ingredients, there's something for everyone to enjoy and it's one click away on their social media channel.
Facebook: https://www.facebook.com/ProvencianoRestaurant
Conclusion
Dining at Provenciano Restaurant felt like you had just visited your old home town after being away for too long. The spacious restaurant is very comfortable and has a welcoming atmosphere. The interiors and decorations of the place are truly magnificent, it gives the feeling of comfort. The restaurant is actually clean and well maintained. Their service crews are amazing, polite and very accommodating. They are fast to be quite fair. They also have a huge serving size of food and the quality of their food is just fantastic. Provenciano restaurant menu offers a lot of authentic old dishes that are truly nostalgic.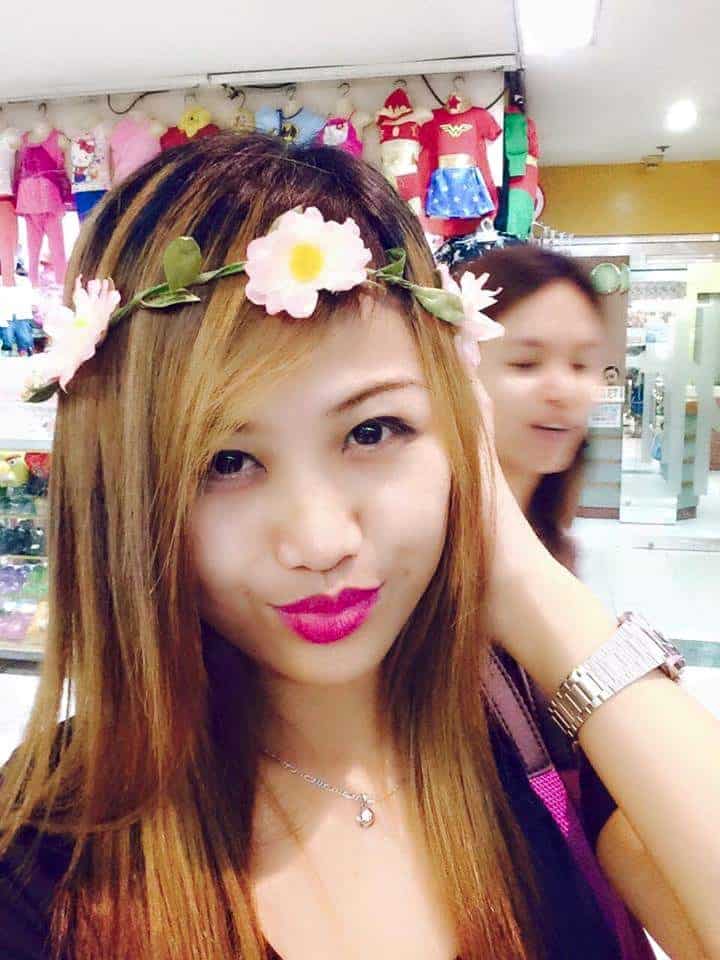 Hello! I'm Shaoyeu Cassandra, a mom who spends most of my time at home, and when I'm not busy, I enjoy writing blogs. I live in Cavite, and I really love talking about the menus of different restaurants.
So, I decided to share my thoughts on the menus of some fast-food places. I'm hoping my take on them can be like a helpful guide for you to decide what tasty treat to go for next. I hope you discover something you really enjoy! Thanks for stopping by!