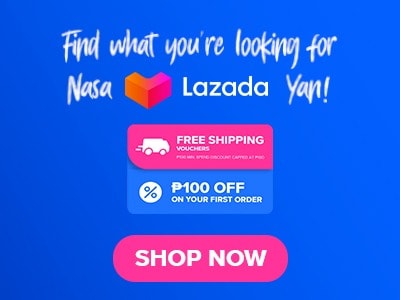 If you're always eating out with family and friends and you want to change the eating place for a change would you consider going to a restaurant that serves Filipino foods specifically meriendas? I have a great recommendation here. Have you heard about a restaurant named Panchic? If not and you're interested in this one you should stay with me on this topic. Panchic menu offers a variety of dishes that is quite popular in the country and at the same time great for those who love to explore our country's cuisine. Let's get to know Panchic more, about their best sellers, their prices per item, and of course something about them. So, I don't want to delay things here and I'm quite excited about this one so let's go.
Below, you'll find the updated list of Panchic menu prices.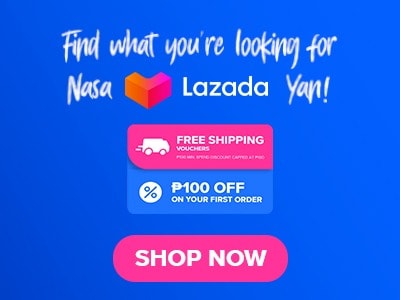 Menu Items
Price (PHP)

Popular

Buttered Chicken
349
Saucy Pancit Canton
279
Crispy Lumpia
349
White Chicken Sotanghon
295
Chopsuey
335
Stirfried Pancit Canton
279

Let's Partypid na

Buttered Chicken
1045
Sweet n' Sour Pork
1045
Crispy Lumpia
1045
White Sotanghon
835
Beef with Broccoli
1195
Spaghettamis
835
Stir-fried Pancit Canton
795
Sweet n' Sour Fish Fillet
1045
Chopsuey
959
Humba
1195
Classic Pancit Guisado
795
Sate Mee
835
Lemon Chicken
1045
Fried Chicken
999
Quekiam Meat Roll
1045
Salt & Pepper Chicken
1045
Bokchoy With Garlic
625
Sweet Beef With Onion
1185
Kangkong With Bagoong
625
Steamed White Rice
560
Beef Fried Rice
835
Calamares
1195
Shanghai Fried Rice
835
Spicy Chicken
835

Pansit

White Chicken Sotanghon
1045
Stirfried Pancit Canton
295
Saucy Pancit Canton
279
Classic Pancit Guisado
279
Sate Mee
279
Spaghettamis
295

Chicken

Buttered Chicken
295
Fried Chicken
349
Lemon Chicken
349
Salt & Pepper Chicken
365

Other dishes

Crispy Lumpia
365
Sweet & Sour Fish Fillet
349
Sweet & Sour Pork
365
Humba
365
Sweet Beef with Onion
415
Beef with Broccoli
415
Calamares
415
Quekiam Meat Roll
415

Vegetables

Bokchoy with Garlic
349
Chopsuey
225
Kang-kong with Bagoong
335

Rice

Steamed White Rice Share
225
Shanghai Fried Rice
155
Beef Fried Rice
225
Steamed White Rice Solo
225

Beverages

Four Seasons Juice
35
Soft Drink Solo
85
Mineral Water
90
Cold Beer
45
Pineapple Juice
125

Desserts

Sliced Pineapple
85

Additional

Clear soup
50
Disposable plate
4
Disposable spoon & fork set
6
Disposable cup
4
Paper food box
15
About Panchic
Panchic which literally means pancit and chicken is a place in Cagayan de Oro that serves Filipino dishes most of their menu are Filipino meryenda items but they are also serving rice so yeah since Filipino cuisine is so flexible it could be meryenda or lunch/dinner at the same time. Owned by Geleng Arcade this place is quite popular already and continues to grow by having other locations in the country. Pan-chic could be your newest go-to place since they are offering affordable and delicious meals at the same time so it's sulit trying their place. Quality and delicious meals that are great for sharing are what Panchic offers plus great customer support.
Panchic Menu Best Seller
Here are samples of the best-selling and popular items of Panchic.
Saucy Pancit Canton – Pancit canton is quite popular in the country since this is one of pancit varieties and when we say pancit that's widely known already. Their saucy Pancit canton as its name suggests is saucy and delicious, the canton noodles are not overcooked plus the vegetables on it are still crispy. This very savory saucy and delicious pancit canton is perfect with anything whether it's chicken, bread, or simply anything even rice if you're the carbs over carbs person which is me sometimes. Saucy pancit canton of Panchic is one of the best items that you could get on their menu.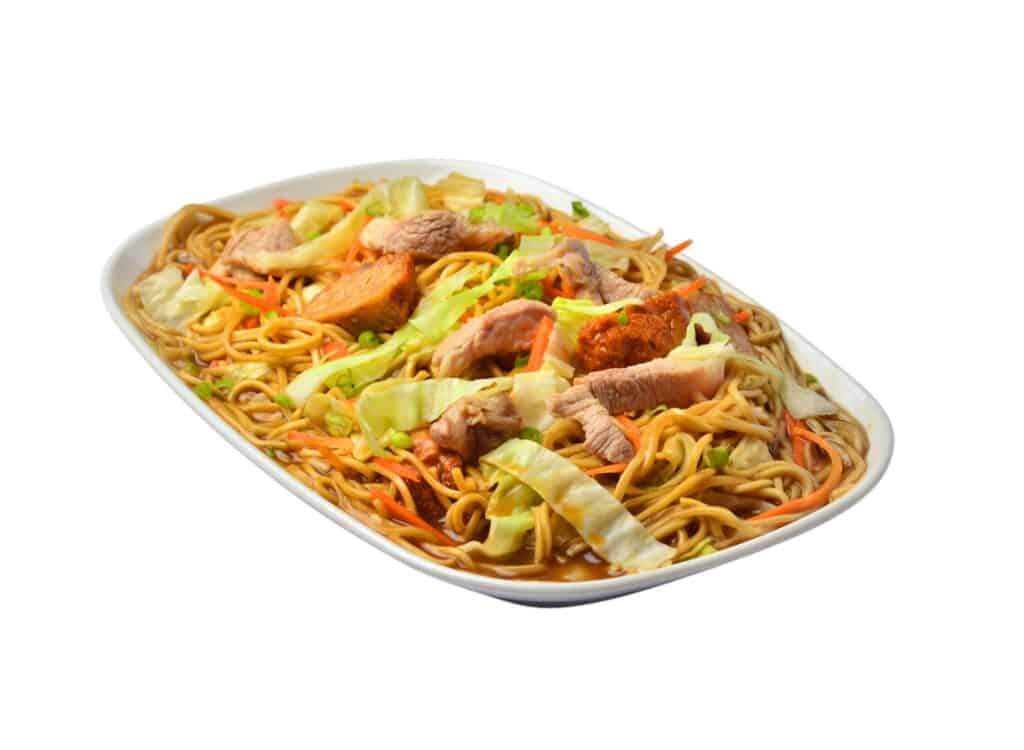 Crispy Lumpia – If were going to talk about Filipino gatherings it is impossible not to find lumpia right? Since lumpia is one of the most popular items in Filipino gatherings Panchic offers crispy lumpia menu and when we say crispy they are not playing around, their lumpia is still crispy even after hours. Lumpia itself is delicious and really flavorful inside. The meat and stuffings inside made their lumpia best tasting and not your ordinary lumpia. This one is great with pancit to be honest and ill be specific saucy pancit canton is the best partner for this one. 
White Chicken Sotanghon – Chicken sotanghon is one of the Filipino comfort food growing up, I like this one on a rainy day as I remember my childhood simply by just the aroma of this chicken sotanghon. The broth is very tasty and their chicken is quite all over the sotanghon so it is really meaty, the sotanghon noodles are not overcooked their version of white chicken sotanghon is really delicious and comforting.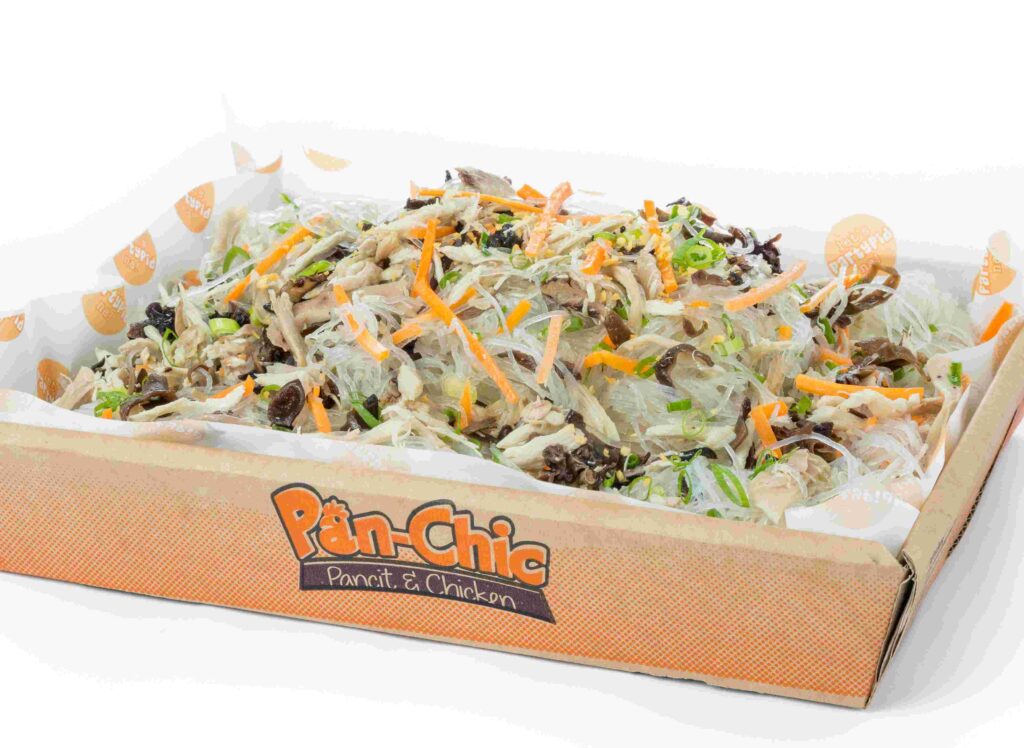 Chopsuey – Chopsuey is one of the most common vegetable dishes that you can find in any household in the Philippines. This is a mix of varieties of vegetables with any meat, stir-fried but not overcooked. Panchic's version of chop suey is really good with a crunchy texture because of the vegetables. This one is great with any chicken with rice or in my case I like this with crispy lumpia.
Panchic Pancit Menu
Panchic has 6 different items on its pancit menu. The first item is their White Chicken Sotanghon, this one is soupy and delicious. Another item is their Stir-fried Pancit Canton. This one is for those who love their pancit canton not saucy. They also have a Saucy Pancit Canton which is the counterpart of the not-so-saucy stir-fried pancit canton. They also have Classic Pansit Guisado on this menu, this is for those who don't like the use of canton in pancit. Sate Mee is also present on this menu this one is obviously not a Pinoy dish but this one is good as well. They also have Spaghettamis, this one is Filipino-style spaghetti that is sweet but very savory.
Panchic Chicken Menu
On their chicken menu, they offer 4 kinds of chicken dishes. If you're looking for a savory dish you should try their Butter chicken or if you want it plain and simple their fried chicken is the best choice. They also have lemon chicken and salt and pepper chicken.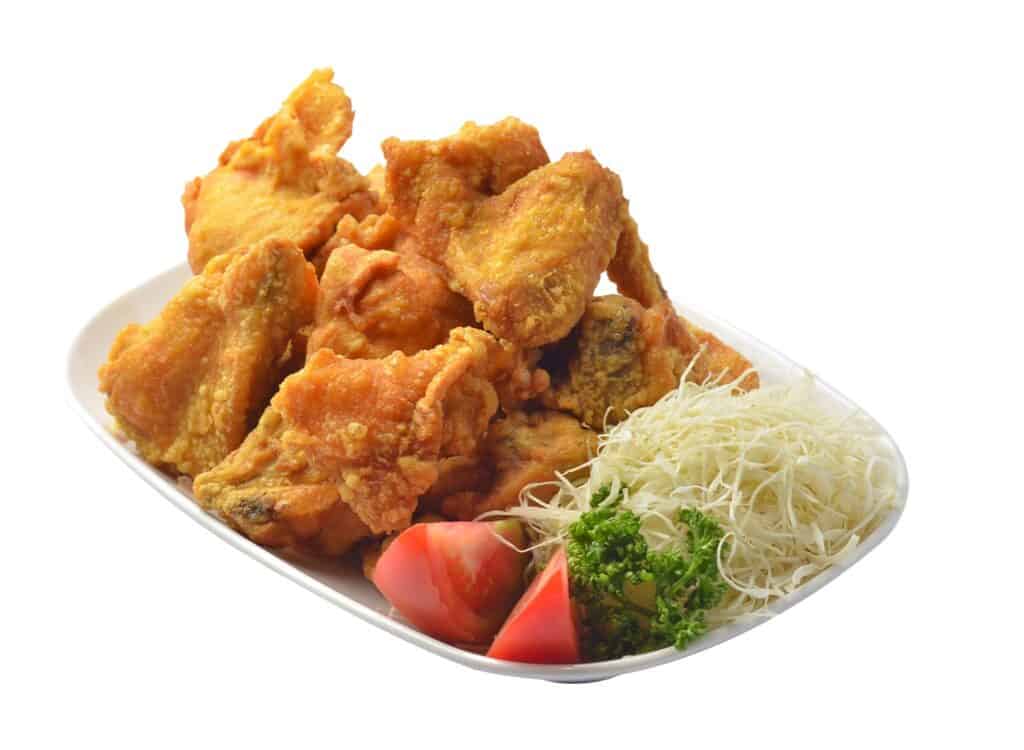 Other Dishes
Other dishes consist of Pinoy favorites. Crispy Lumpia is on top of this menu. They also have Sweet & sour fish fillet and sweet and sour pork. Their pork humba is amazingly good I also recommend this one. They also have sweet beef with onion and their delicious beef with broccoli. If you are looking for something seafood they also have Calamares in this menu or you can also try their Quekiam meat rolls.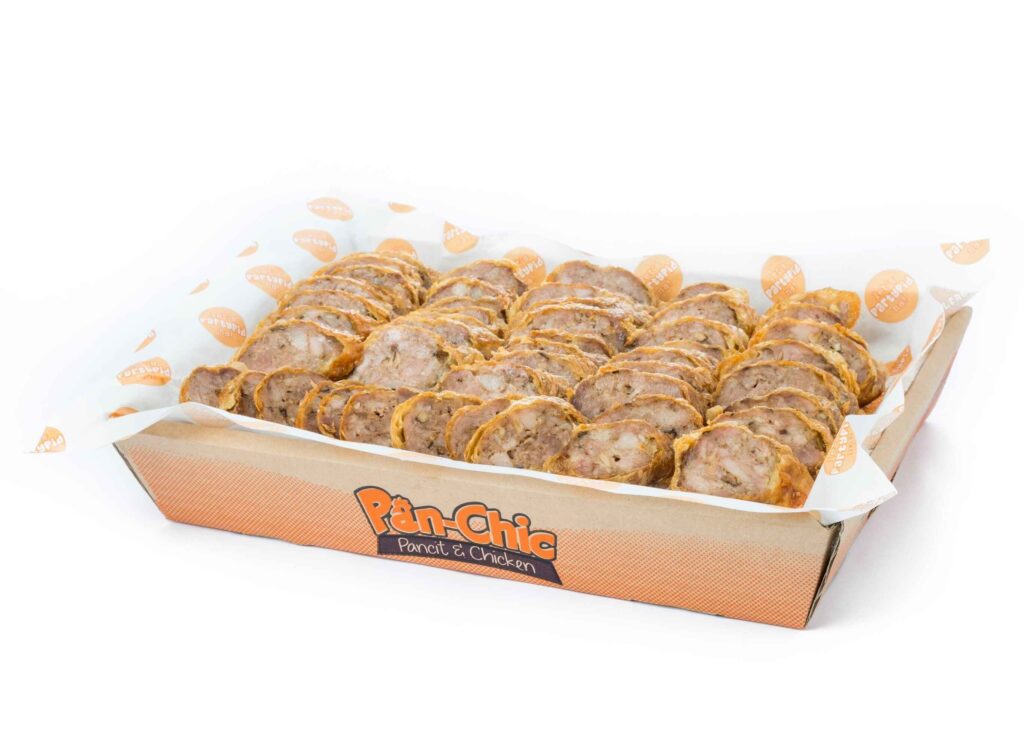 Panchic Menu Delivery
You can order your favorite Panchic dishes using third-party food delivery services that are available at your location. Samples are Grabfood, Foodpanda, and Lalamove. Or you can message them on their Facebook page at https://www.facebook.com/PanchicCDO/ you can also call +639063481000.
Social Media Pages
Be a part of the Panchic online community – where Filipino flavors and culture are celebrated. Follow their social media pages to embark on a delectable adventure and be the first to discover our mouthwatering menu, exciting promotions, and special events.
Facebook: https://www.facebook.com/PanchicCDO
Instagram: https://www.instagram.com/panchic_official/
FAQs
What kind of cuisine does Panchic Philippines serve?
Panchic serves Filipino cuisine most of the food items on their menu are Filipino favorites.
How can I order from Panchic Philippines?
You can try visiting their social media page like Facebook to order or you may call them directly. You can also use other platforms like food delivery services.
Can I make special requests or customize my order from Panchic Philippines?
Yes, you can customize your order at Panchic all you have to do is to ask about it and inform their crews that you like to customize your order.
Are there any promotions or discounts available at Panchic Philippines?
Yes, actually panic is very generous about discounts and promotions. However, they only have promotions for a specific time so you better like or subscribe to their social channels to get updates.
Conclusion
Panchic menu has a lot of options most items on their menu are really good that's why you'll have a hard time choosing what to order. The place is not too wide and spacious however the design is okay and the ambiance is really good. This place is a go place if you're on a budget since their food items are really affordable but at the same time delicious. A highly recommendable place for your eat outs with family or friends. Nice service as well and overall a great experience.