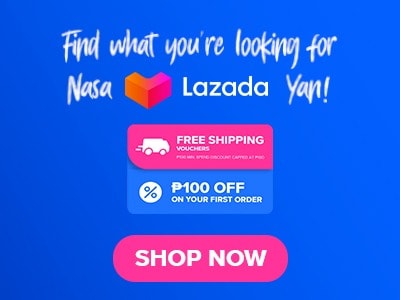 Goodah's menu offers a delightful array of Filipino comfort food that caters to various tastes and cravings. It serves traditional Filipino favorites with a focus on all-day breakfast meals, such as tapsilog, tocilog, and longsilog. In addition to breakfast options, Goodah also offers a range of dishes including classic Filipino soups like bulalo and sinigang, as well as popular dishes like adobo, sisig, and crispy pata. Overall, Goodah's menu is designed to provide satisfying and affordable meals that capture the essence of Filipino comfort food.
Below, you'll find the updated list of Goodah menu prices.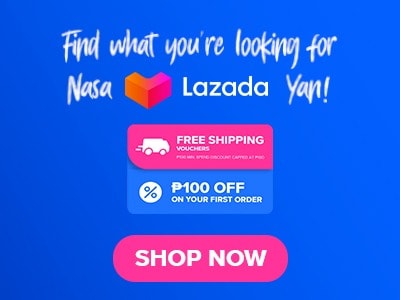 Menu Items
Price (PHP)

Salo Panalo Ulam Sets

SALO PANALO SET A
579
SALO PANALO SET A PLUS
679
SALO PANALO SET B
579
SALO PANALO SET B PLUS
679
SALO PANALO SET C
949
SALO PANALO SET C PLUS
1149
SALO PANALO SET D
999
SALO PANALO SET D PLUS
1119

Bilao Festival

Bilao 1
919
Bilao 2
1149
Bilao 3
919
Bilao 4
1149

G Solo-Kumpleto

Solo-Kumpleto A
229
Solo-Kumpleto B
199
Solo-Kumpleto C
209

Altanghap

Tapsilog
204
Ribsilog
299
Tapsimax
264
Pares
204
Bangsilog
174
Longsilog
144
Tosilog
174
Pork Sinigang Solo
219
Beef Nilaga Solo
219
Sizzling Thin-Sliced Porkchop
199
Shangsilog
144
Pinoy Bistek Solo
219
Sizzling Sisig with No Egg
194
Sizzling Sisig With Egg
219
Sizzling BBQ Liempo
209
Pork BBQ
174
BBQ Chicken
219

Lugaw & Mami

Goto
129
Arrozcaldo
169
Lugaw Plain
59
Beef Mami
159
Bulalugaw
139
Lugaw & Tokwa't Baboy
169
Lugaw & Tokwa
109

Sharing

Sinigang Boneless Bangus Sa Miso
414
Beef Nilaga Sharing
464
Pork Sinigang Sharing
384
Sizzling Sisig Overload
294
Pork Ribs
499
Lumpiang Shanghai
294
Pancit Canton
299
Goodah Herbed Chicken Sharing
654
Pork Liempo Sharing
414
Pinoy Bistek
399
Kare Kare Sharing
499
Daing Na Bangus
434
Binagoongang Baboy
464

Vegetables

Fried Tokwa
59
Tokwa't Baboy
119
Pinakbet
244
Garlic Kangkong With Pork
179
Lumpiang Gulay
54

Extras

Garlic Rice
44
Plain Rice
34
Egg
29

Desserts

Halo Halo
89
Leche Flan
54

Drinks

Lemon Iced Tea
49
Sago't Gulaman
79
Canned
79
Bottled Water
34
Coke in Can
79
Sprite in Can
79
Royal in Can
79
About Goodah
Goodah is a popular fast-food chain in the Philippines that is well-known for its delicious food offerings that are on the budget-friendly side. The chain is focusing on providing customers with quick-service dining and giving them a menu that features a wide range of dishes that could cater to different tastes and preferences throughout the day. The menu at Goodah features a variety of Filipino favorites such as silog meals, noodles, burgers, sandwiches, and classic Filipino dishes like adobo, sinigang, and sisig. Goodah is particularly known for its all-day breakfast meals, which are perfect for those looking for a hearty and satisfying start to the day.
Goodah Menu Best Seller
This menu proudly presents a selection of Goodah's most sought-after dishes, each of which can be considered a specialty in its own right. From beloved classics to unique creations, this menu encapsulates the essence of Goodah's culinary expertise, offering a range of flavorful and iconic items that have garnered a loyal following. Indulge in the diverse offerings of this menu and experience the true essence of their renowned specialties.
Pares – Goodah's Pares is a delicious and satisfying dish featuring tender beef simmered in a flavorful sauce. The beef is slow-cooked to perfection, resulting in a melt-in-your-mouth texture, and then served with steamed rice and a side of soup making it a comforting and hearty choice.
Longsilog – Goodah's Longsilog is a satisfying meal combination made up of longganisa, a Filipino-style sausage, fried rice, and fried egg. The longganisa is sweet and savory, packed with distinct flavors that complement the fluffy rice and perfectly cooked egg.
Beef Mami – Goodah's Beef Mami is a comforting noodle soup dish that features flavorful beef broth, tender beef slices, egg noodles, and a variety of toppings such as boiled eggs and vegetables.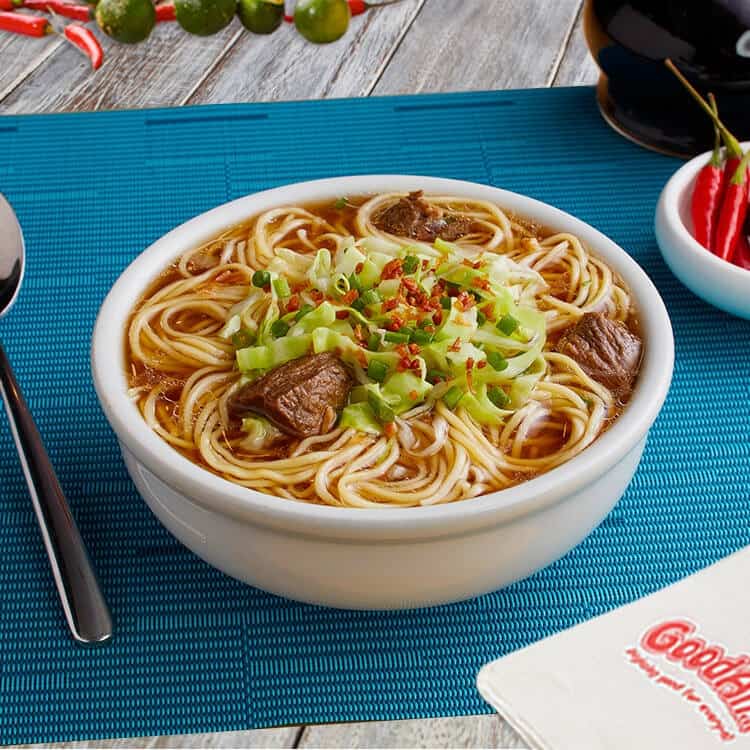 Sizzling Sisig Overload – Goodah's Sizzling Sisig Overload is a crowd-pleasing dish that showcases the flavors of crispy and savory sisig. The dish is made from a medley of chopped pork, onions, and spices, creating a delightful combination of textures and flavors.
Lumpiang Shanghai – This dish is one of the most popular appetizers or snacks in Goodah. It consists of crisp golden spring rolls that are generously filled with a flavorful mixture of ground pork, vegetables, and seasonings to boost its taste.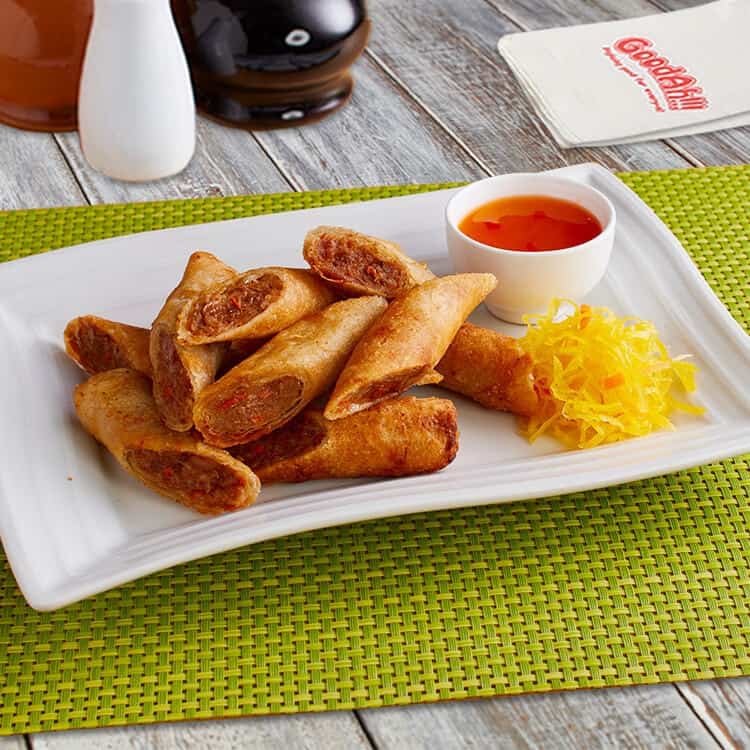 Salo Panalo Ulam Set
This menu at Goodah offers a collection of value-packed side dish sets, allowing customers to enjoy a diverse range of delectable offerings while keeping their budget in check. Each set is thoughtfully curated to provide an affordable yet satisfying dining experience, ensuring that customers can savor a variety of dishes without compromising their wallet.
SALO PANALO SET A – This is a popular set for customers at Goodah who come in groups as it is composed of 12 pcs of Lumpiang Shanghai and a platter of Bistek Pinoy enough to satisfy everyone. The Lumpiang Shanghai is generously stuffed with minced meat covered in a crispy wrapper while the Bistek Pinoy is cooked traditionally.
SALO PANALO SET B – This set is made up of two food items, BBQ Liempo, and Sizzling Sisig that are sure to fill and satisfy a group of people that comes to Goodah. The liempo is grilled to perfection while the sizzling sisig is bursting with flavors as it was cooked with a variety of seasonings and spices.
SALO PANALO SET C – This set has three items that would satisfy a number of people. It includes Kare-kare platter, 9 pcs of pork BBq, and a Sizzling Sisig Overload. Each of the dish that are included in this platter complements one another to bring customers a complete and satisfying meal.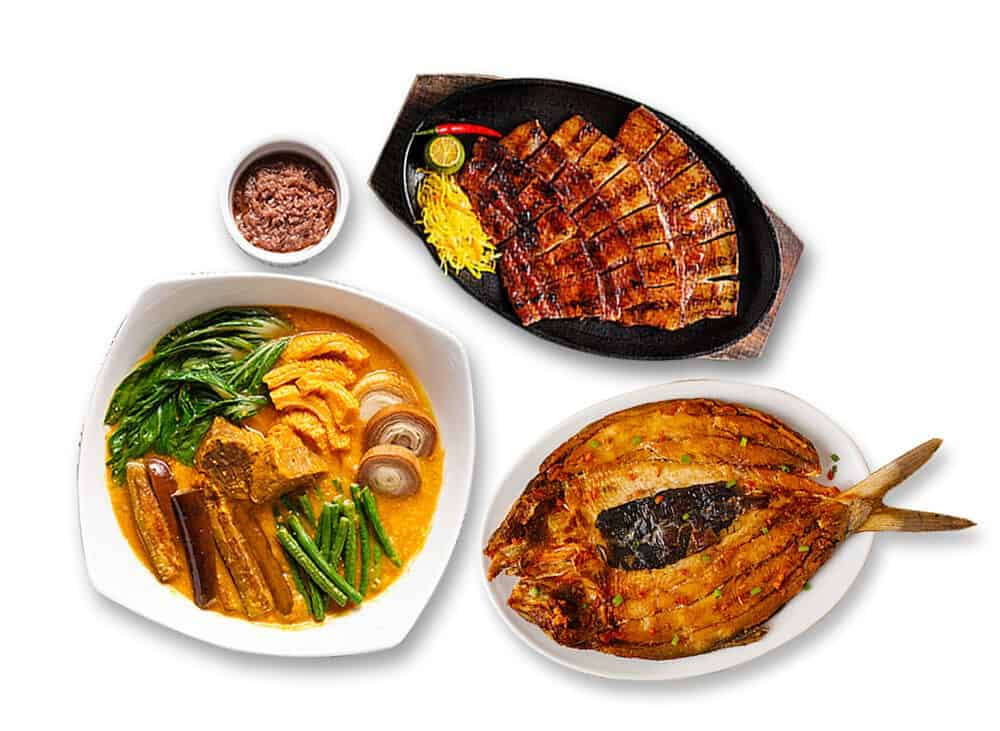 Goodah Menu Bilao Festival
This menu is composed of different bilao items, each of which has different bundles of dishes in it making it perfect for a salo-salo meal.
Bilao 1 – This bilao is composed of BBQ chicken, Pork BBQ, Lumpiang Shanghai, and Java Rice which is perfect for those who are looking for juicy and savory grilled and fried dishes. Overall, this bilao package provides guests with everything that they needed from appetizers, main dishes, and sides.
Bilao 2 – This bilao package is recommended for those who come to Goodah looking for a fill themselves with delicious Filipino dishes. It is composed of BBQ Chicken, Pork BBQ, Lumpiang Shanghai, Pancit Canton, and Java Rice. The added pancit canton makes this meal more heavy compared to the first bilao package.
Bilao 3 – This menu is made with much lighter food items compared to the other 2 bilao packages. This bilao is made up of half-herbed chicken, sizzling sisig, and lumpiang shanghai which is a bit lighter but can still give you a complete and satisfying meal.
Goodah G Solo-Kumpleto Menu
G Solo-Kumpleto introduces a diverse selection of fulfilling and complete meal choices, tailored to individual preferences for customers seeking single-person portions. With a range of delectable options that encompass beef, noodles, and appetizing starters, this menu is designed to satiate your cravings and satisfy your palate.
Batangas Lomi with Toppings
This menu showcases a beloved Filipino noodle dish celebrated for its rich and hearty flavors. It's a must-try for all noodle lovers who want to explore a distinctive and flavorful twist on traditional noodles. With its unique combination of ingredients and delightful preparations, this dish promises a memorable dining experience that will leave you craving for more.
Altanghap
This delicious menu of Goodah presents an array of delectable and savory Filipino breakfast options that showcase the delightful tastes and cozy essence of Filipino culinary traditions. These mouthwatering dishes are designed to cater to any mealtime, making them a delightful choice throughout the day.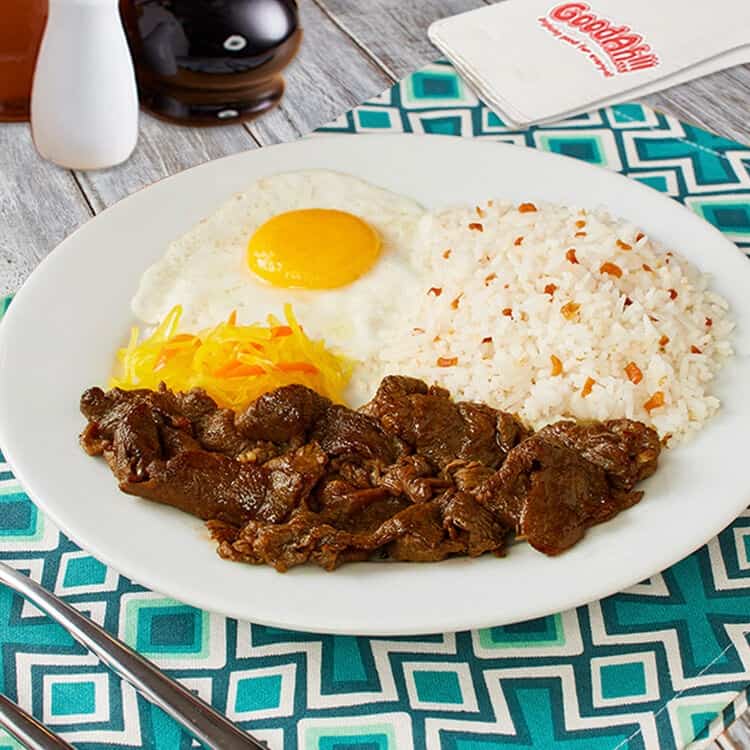 Goodah Menu Delivery
Goodah provides a menu delivery to make their food offerings accessible to more people. This provides people who are too busy to even go outside of their homes or work a way to order food items to satisfy their cravings.
Goodah Social Media Pages
Indulge in the timeless flavors of Goodah! Follow their social media pages to discover a world of deliciousness. Stay updated on the latest menu additions, promotions, and events by joining their online community. Tag them in your foodie adventures and use dedicated hashtags to share your Goodah moments with them.
Facebook: https://www.facebook.com/GoodahPh/
Instagram: https://www.instagram.com/GoodahPH/
Website: https://www.goodah.com.ph/contact/
Twitter: https://twitter.com/GoodahPH
TikTok: https://www.tiktok.com/@goodah_ph
FAQs
What types of dishes does Goodah serve?
Goodah serves a wide variety of breakfast, lunch, dinner, and in-between meal food items.
Is Goodah open 24/7?
Yes, Goodah is open 24/7.
Are there vegetarian or vegan options available at Goodah?
Yes, Goodah also serves a few vegetarian options for vegan customers.
Does Goodah have breakfast meals all day?
Yes, Goodah is known to provide delicious and satisfying breakfast meals.
Are there combo meals or value meals available at Goodah?
Goodah also offers combo meals and value meals for those who are on a tight budget.
Conclusion
Goodah has an extensive menu filled with a range of delicious options for all-day dining that ranges from their signature dishes likesilog series to their hearty soups and classic Filipino desserts. Goodah captures the essence of Filipino cuisine and delivers it with exceptional flavor and quality to satisfy every customer's craving. With its affordable prices and friendly atmosphere, Goodah has become a favorite dining destination for both locals and visitors alike.