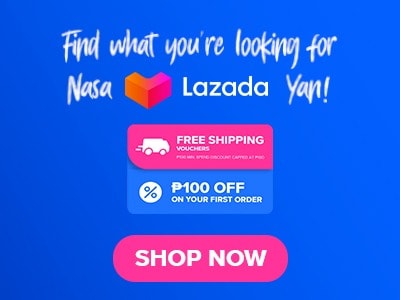 Looking for a perfect snack for a midnight movie marathon? Chef Tony's Popcorn has got you covered! When you visit their stores, you'll find the best and perfectly crisp popcorn that will make your movie experience even better! They offer a wide variety of gourmet popcorn flavors to suit different tastes. Chef Tony's menu is filled with unique and delicious options, and they really care about making innovative and high-quality snacks. The great thing is that if you can't make it to the store, they also deliver their yummy popcorn straight to your doorstep! So, whether you're craving a classic flavor or want to try something new, Chef Tony's Popcorn has the perfect snack for you! Enjoy your movie night with their tasty popcorn!
Below, you'll find the updated list of Chef Tony's Popcorn menu prices.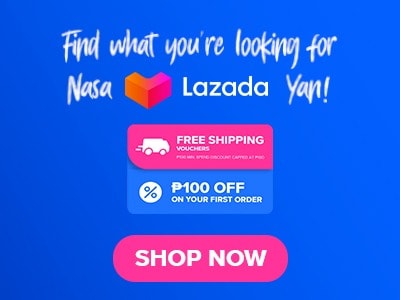 Menu Items
Price (PHP)

Snacks

Jalapeño Cheddar (Small)
213
Creamy Parmesan (Small)
213
Country Cheddar (Small)
213
Original Caramel (Small)
213
Mochachino with Almonds (Small)
213
About Chef Tony's Popcorn
Chef Tony's Popcorn is a popular popcorn brand in the Philippines that offers a wide variety of unique and delicious popcorn flavors that cater to different tastes and preferences. One aspect that stands out about Chef Tony's Popcorn is their commitment to innovation as they frequently introduce new and exciting flavors, keeping their offerings fresh and appealing to customers. Their popcorn comes in attractive and sturdy packaging, making it convenient to carry, and would also make for a great gift option due to its elegant packaging.
Chef Tony's Jalapeño Cheddar Menu
This popcorn flavor is a mouthwatering combination of bold, strong jalapeño flavors and the smooth, creamy goodness of cheddar cheese. Each kernel is generously coated with a carefully balanced blend of spicy jalapeño seasoning and savory cheddar cheese, resulting in a flavor explosion that will delight your taste buds.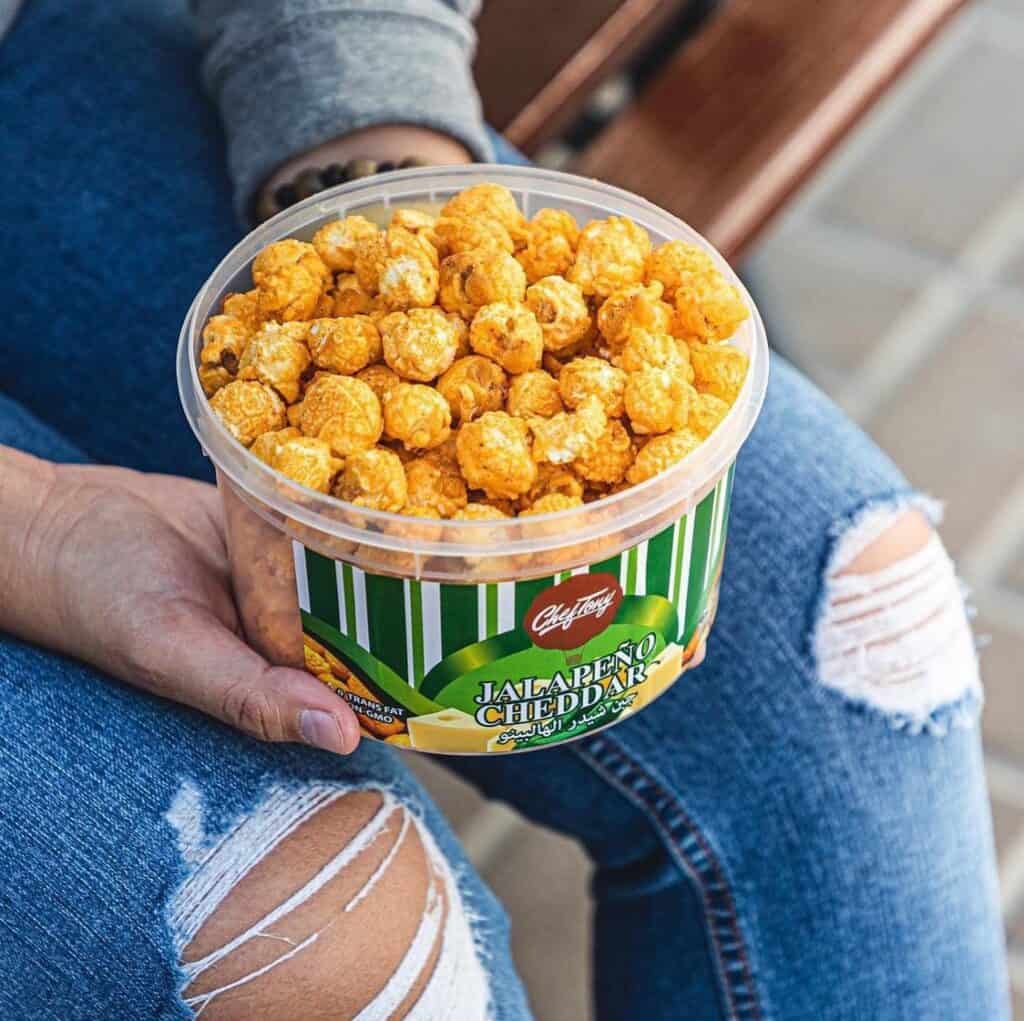 The fiery kick of the jalapeño is expertly complemented by the richness of the cheddar, creating a perfect balance and addictive snacking experience that is sure to satisfy spice and cheese lovers alike. This flavor is perfect for those who enjoy spicy flavors with a unique twist due to the cheese to pair up with their movie night or gaming sessions.
Chef Tony's Creamy Parmesan Menu
This luxurious popcorn variety showcases the distinct taste of Parmesan cheese, known for its sharp, nutty, and slightly tangy characteristics. Each tender kernel is coated with a velvety, rich Parmesan seasoning, creating a symphony of flavors that dances on your palate. The smooth and savory notes of the Parmesan cheese elevate the popcorn to a whole new level of deliciousness, making it an excellent option for those who appreciate a milder yet distinct cheesy flavor in their popcorn.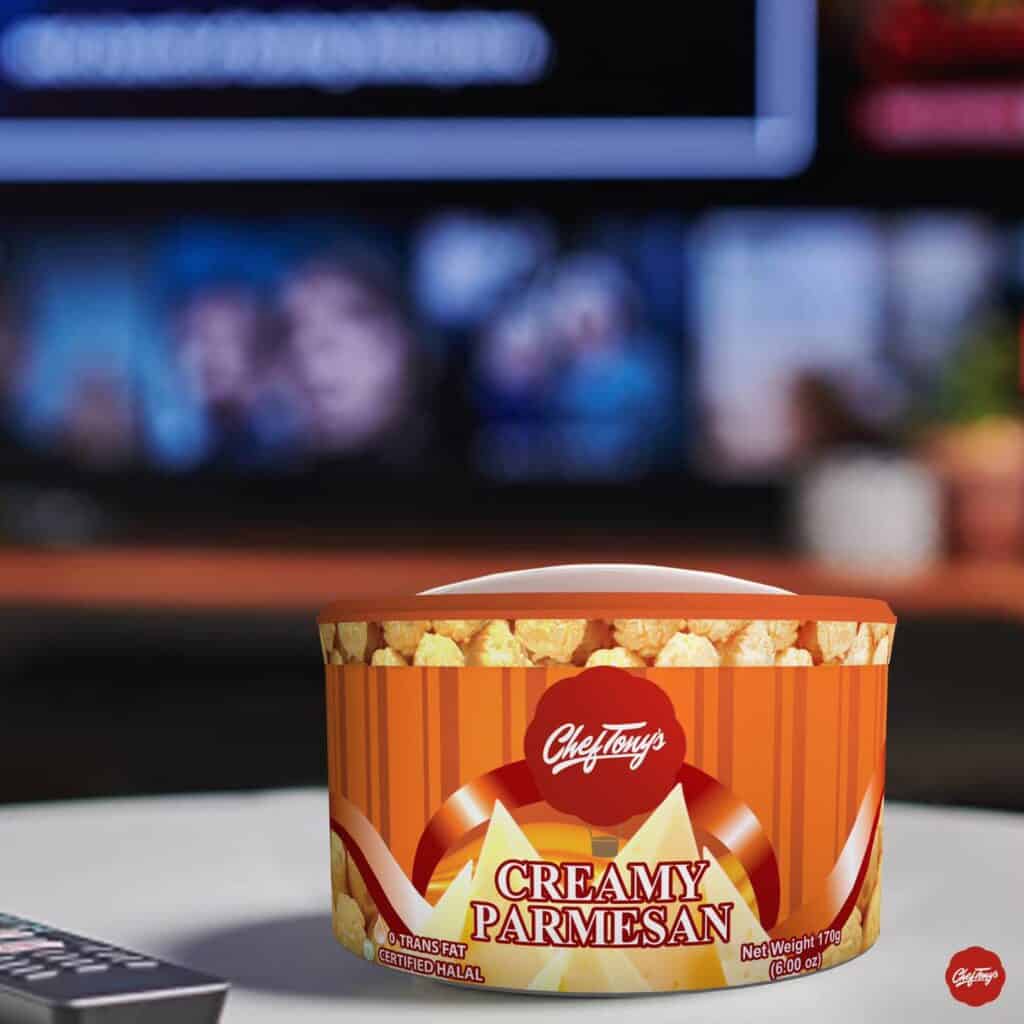 Country Cheddar
The Chef Tony's menu offers a crowd-pleasing option for cheese lovers called "Classic Cheddar Cheese." This popcorn flavor is perfect for people who really enjoy the tasty and tangy flavor of cheddar cheese. The popcorn is coated with a generous amount of mouthwatering cheddar cheese, making every bite burst with deliciousness. The country cheddar used in this popcorn gives it a full-bodied flavor that surrounds your taste buds, leaving you feeling satisfied and wanting more. It's a snacking experience you won't forget! This popcorn flavor is great for those who like their popcorn to have a subtle yet buttery taste, and it goes really well with other bold-flavored snacks. So, if you love cheddar cheese and want a tasty and unforgettable snacking experience, you should definitely try Chef Tony's Classic Cheddar Cheese popcorn from their menu!
Original Caramel
This flavor is a timeless favorite that showcases their expertise in creating delectable caramel popcorn. Each kernel is enveloped in a luscious and buttery caramel glaze, resulting in a perfect balance of sweetness and crunch. The caramel coating is expertly crafted, ensuring that every bite is a delightful combination of rich, golden caramel and crispy popcorn. Whether you're enjoying it as a movie snack or indulging in a sweet treat, Chef Tony's Original Caramel popcorn is a classic choice that never disappoints.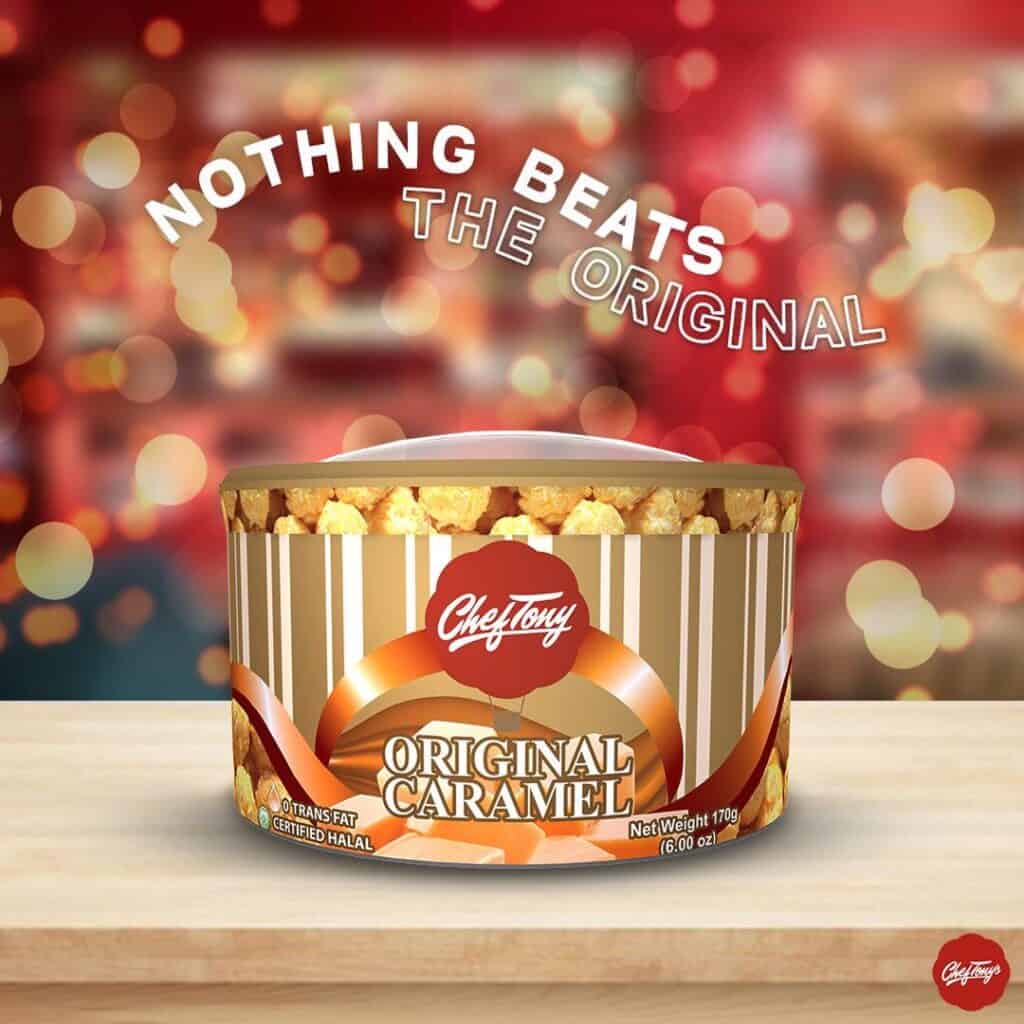 Mochachino with Almonds
This unique flavor combines the rich and indulgent taste of mocha with the satisfying crunch of almonds. Each kernel is coated with a decadent mochachino glaze, infusing it with the irresistible flavors of coffee and chocolate. The addition of crunchy almonds adds an exciting texture and a hint of nuttiness, elevating the flavor profile to a whole new level. If you're a fan of coffee and chocolate, this flavor is a must-try for its luxurious and indulgent appeal. This flavor is a sensory delight that will leave you craving for more of its sophisticated charm, especially for those customers who love coffee and chocolate.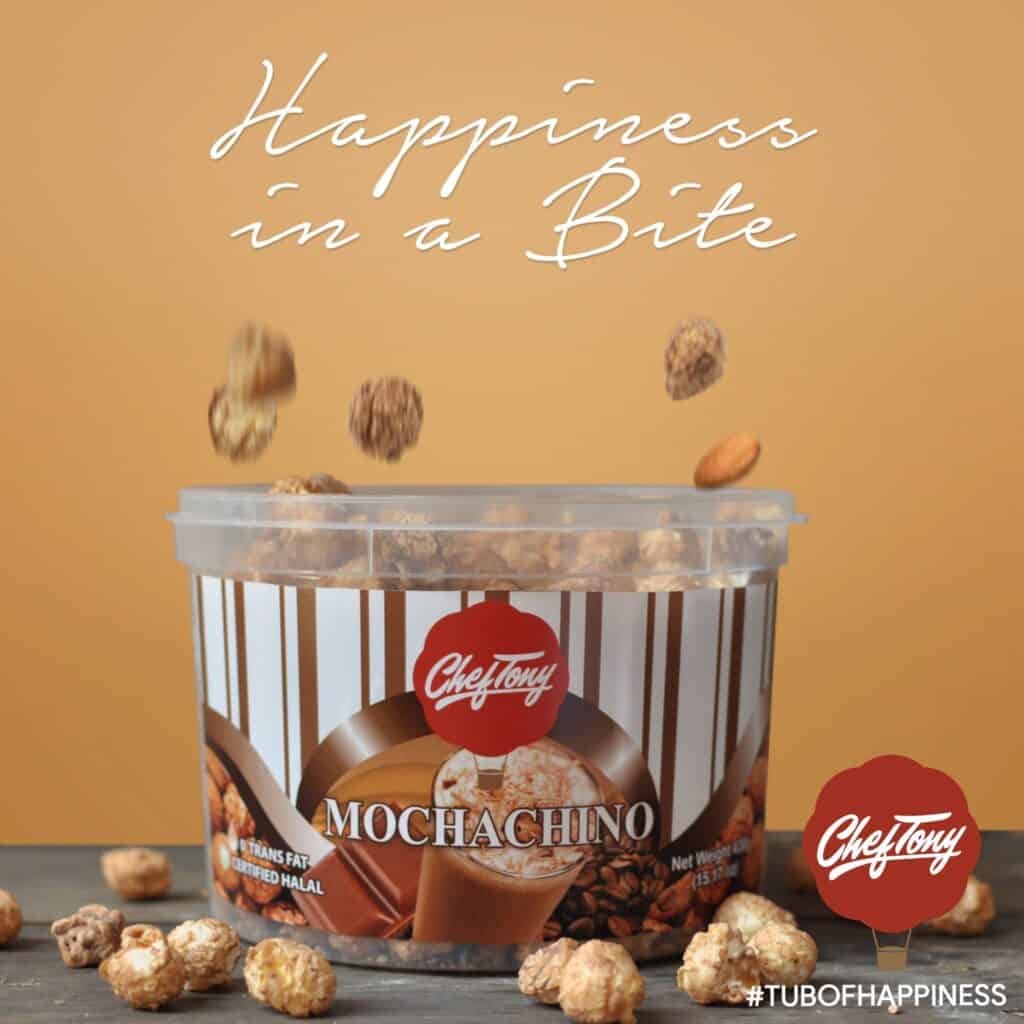 Chef Tony's Popcorn Menu Delivery
Chef Tony's Popcorn provides a menu delivery that customers can browse online and order from. This option provides them a convenient way to order Chef Tony's Popcorn's delicious and indulgent popcorn offerings even in the comfort of their homes. Chef Tony's Popcorn delivery was strategically set up to make their popcorn offerings more accessible to a wide number of people, including those who have not yet visited one of their physical stores. Customers can go to Chef Tony's Popcorn's social media pages or use third-party delivery services to take a look and order from their menu and have the orders delivered right in front of the doorsteps.
Social Media Pages
Follow them on social media to stay in the loop about their latest popcorn creations, exciting flavors, and exclusive promotions. Share your popcorn adventures with them, tag them in your posts, and let them know which flavors are your favorites. Your feedback and support fuel their passion for making the best popcorn in town.
Facebook: https://www.facebook.com/cheftonyphilippines
Instagram: https://www.instagram.com/cheftonyphils
Twitter: http://twitter.com/cheftonyphils
Website: http://cheftonybrands.com
Youtube: https://youtube.com/@cheftonyspopcorn
FAQs
Does Chef Tony's Popcorn contain any allergens?
Chef Tony's Popcorn products may contain allergens. It is important to check the specific ingredient list and packaging for accurate information.
Does Chef Tony's Popcorn use natural ingredients in their products?
Chef Tony's Popcorn strives to use high-quality and natural ingredients in its products as they aim to provide a quality snacking experience by using carefully selected ingredients to ensure the best taste and overall product quality.
Can I order Chef Tony's Popcorn online for delivery?
Yes, you can order Chef Tony's Popcorn online as they offer convenient online ordering and delivery services to various locations within the Philippines.
Does Chef Tony's Popcorn offer gift packages or special edition flavors?
Yes, Chef Tony's Popcorn offers gift packages and special edition flavors, making it an excellent choice for special occasions or as a unique gift.
Conclusion
Chef Tony's Popcorn is a highly respected and popular brand in the Philippines that offers a wide range of popcorn menu that are sure to please popcorn lovers. The difference between Chef Tony's Popcorn and other popcorn brands is its commitment to using high-quality ingredients, its innovative flavors, and the attractive packaging of its products. While they may be priced slightly higher than other popcorn brands, the overall experience and exceptional taste make this popcorn worth the money you spent. So, if you're in the Philippines and craving a truly satisfying popcorn experience, Chef Tony's Popcorn is a fantastic choice that will leave you wanting more.