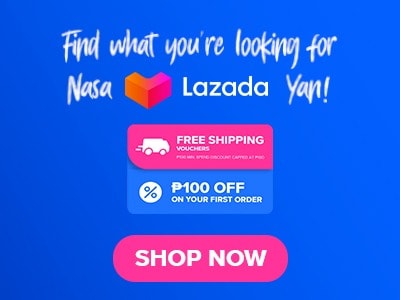 The Jack O' Wings menu features different flavors of chicken wings such as garlic parmesan, teriyaki, salted egg, sweet & sour, honey garlic, Korean BBQ, cheesy mayo, nacho cheese, sisig, garlic mayo, spicy, classic, buffalo, honey bbq, and creamy cheese. It also offers snacks like chicken skin, street food platters, and French fries. This restaurant also serves rice meals, drinks, and extras for a complete and satisfying meal. For those looking for foods perfect for different occasions, it provides bilao wings comprising thirty pieces of wings and bilao picapica, including wings and street foods. 
Below, you'll find the updated list of Jack O' Wings menu prices.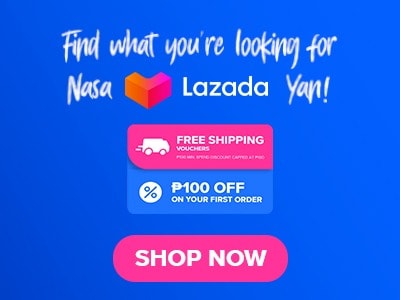 Menu Items
Price (PHP)

Unlimited Wings

Wings + Rice
269
Wings + Rice + Drinks/Fries
299
Wings + Rice + Drinks + Fries
319
Leg Quarter + Rice
239
Leg Quarter + Rice + Drinks/Fries
259
Leg Quarter + Rice + Drinks + Fries
279

Wings

4 pcs Wings (1 Flavor)
119
6 pcs Wings (1 Flavor)
179
8 pcs Wings (2 Flavors)
219
12 pcs Wings (2 Flavors)
319

Snacks

Cheesy French Fries
70
Chicken Skin
104
French Fries
40
Street Food Platter
94

Rice Bowl

Hot Wings Bowl (1 Flavor to Choose)
149

Drinks

Blue Lemonade
35
Lemon Ice Tea
35
Pineapple Juice
35
Red Ice Tea
35
Soft Drinks (In Can)
40
Soft Drinks (1.5 Liters)
99

Bilao

Bilao Wings (5 Flavors) (30 pcs)
769
Bilao PicaPica
369

Rice

Plain Rice
30
Chili Garlic Rice
69

Extra

Cheesy Mayo
35
Creamy Cheese
35
Garlic Mayo
35
Nacho Cheese
35
Salted Egg
35
Flavors of Chicken Wings
Buffalo
Cheesy Mayo
Classic
Creamy Cheese
Garlic Mayo
Garlic Parmesan
Honey BBQ
Honey Garlic
Korean BBQ
Nacho Cheese
Salted Egg
Sisig
Spicy
Sweet & Sour
Teriyaki
About Jack O' Wings
Jack O' Wings was founded in 2019 and specializes in chicken wings. The tagline of this restaurant is "The Best Unli Wings in Town," and it strives to serve diners flavorsome and comforting dishes. It is known for the unlimited wings that it offers, satisfying the cravings of its customers. This restaurant has a simple yet comforting ambiance, giving guests a good dining experience they will surely remember.
Jack O' Wings Different Flavors Menu
Spicy Wings
Spicy Wings is one of the restaurant's best sellers, as the crowd loves its spicy goodness. The tongue-tingling flavor of these wings will wake up your senses. The breaded chicken wings are spiced with the restaurant's seasonings and garnished with a spicy sauce. Add a creamy, cheesy dipping sauce to this meal to balance its spicy flavor.
Honey Garlic Wings 
It is a delicious chicken wing tossed in a homemade honey garlic sauce. The toasted garlic bits are drizzled on it to enhance its flavor and make it more aromatic. The pungent and robust garlic flavor combines honey's sweet taste and syrupy texture. These chicken wings have a rich, bold flavor as the honey and garlic work harmoniously.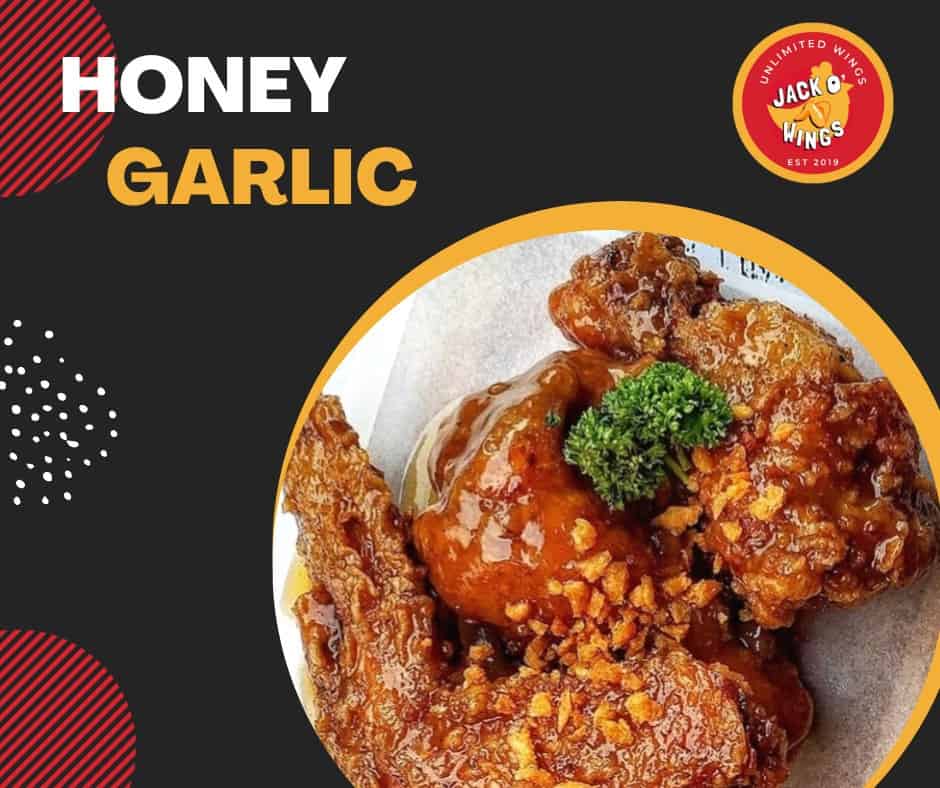 Garlic Parmesan
Garlic parmesan wings are remarkable for their umami flavor and crispiness. It is tossed in melted parmesan cheese, which makes each bite gratifying. The grated parmesan cheese, toasted garlic bits, and herbs garnished on its top enhance its plating presentation and boost its flavor.
Creamy Cheesy Wings
Enjoy the satisfying goodness of the creamy and cheesy wings of Jack O' Wings menu that will boost your appetite. The creaminess and cheesiness of the sauce goes well with the delicious taste of chicken wings. This is a perfect option for those dining with kids, as they will surely love its taste and texture. 
Honey BBQ Wings
This is one of the flavors of chicken wings that consistently pleases the crowd as it is flavorful. The wings are slathered with homemade honey BBQ sauce known for its sweetness and stickiness. It is also drizzled with chopped spring onions and sesame seeds, which makes this cuisine highly palatable.
Teriyaki Wings
Teriyaki Wings is known for its sweet and tangy taste that satisfies the crowd. The delicious wings are doused evenly with a flavorsome teriyaki sauce, making each bite pleasurable. This sauce also imparts a glossy appearance, and the sesame seeds sprinkled on it make it eye-catching. It is one of the flavors of chicken wings you should not miss out on, as it is packed with enjoyable flavors.
Classic Wings 
At Jack O' Wings, their Classic wings are a must-try for all chicken wing lovers! These wings have a timeless flavor that keeps customers coming back for more. Many people love the original taste, and it's a popular choice at most restaurants too. The wings have a satisfying crunch on the outside, and the meat inside is tender and juicy, creating a perfect combination of textures. To make it even better, Jack O' Wings serves these classic wings with a special gravy that adds a delightful twist to the flavor, making them truly addicting and enjoyable. So, if you're looking for delicious and irresistible wings, check out the Jack O' Wings menu and treat yourself to their mouthwatering Classic wings!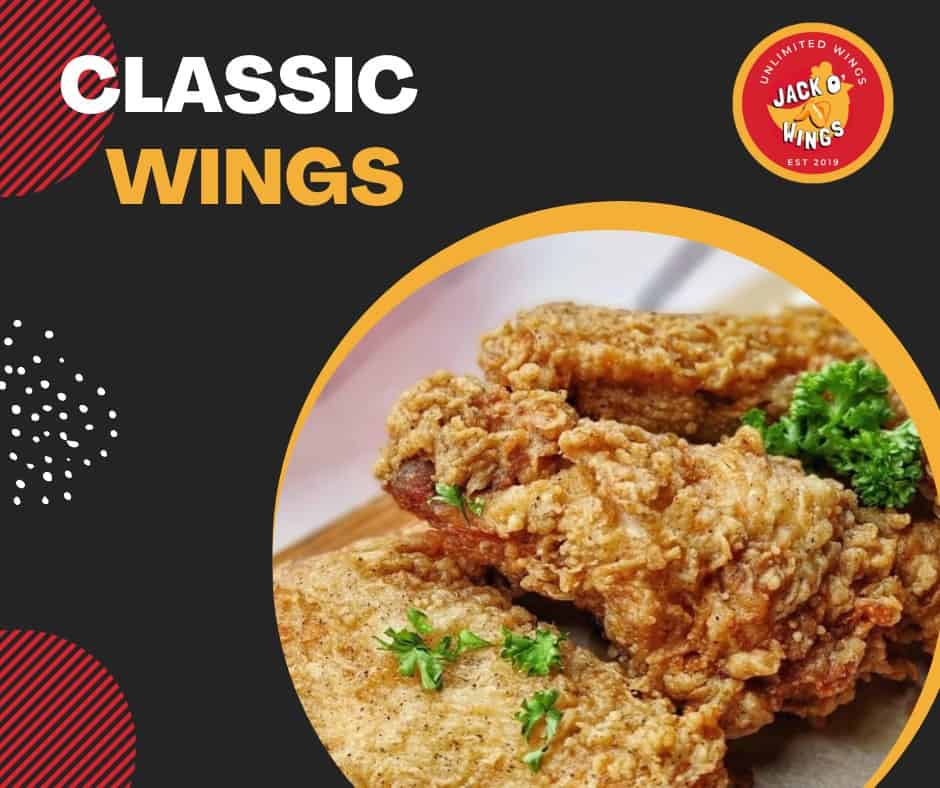 Buffalo Wings
These Filipino-style buffalo wings have a distinctive flavor that always impresses its guests. It is prepared by frying wings and tossing them in the homemade sauce. The buffalo sauce garnished on it gives a vibrant red color and a spicy kick in every bite. It is decorated with greens and sesame seeds that make it look delicious.
Sisig Wings
Level up your dining experience with this sisig-flavored chicken wings. The creamy, thick, and delicious sisig sauce is spread on breaded and fried chicken wings, giving diners a delicious meal. This is one of the must-try cuisines for those who want to try a new sisig experience.
Garlic Mayo Wings
The Garlic Mayo Wings menu from Jack O' Wings is a delicious dish where chicken is garnished with mayonnaise and garlic bits. The strong flavor and appetizing aroma of garlic go well with the creaminess and yummy taste of mayonnaise. The chopped fresh green herbs drizzled on its top enhances its appearance, encouraging people to try it. This mouthwatering garlic mayo wings is one of the best sellers of this restaurant as the sauce blended harmoniously with the taste and texture of chicken. 
Cheesy Mayo Wings
These finger-licking chicken wings taste delicious and make you crave more. It is one of the flavors that the whole family will surely love, especially the kids, as it is creamy and cheesy. The savory taste of the sauce and chicken wings makes this dish comforting and satisfying.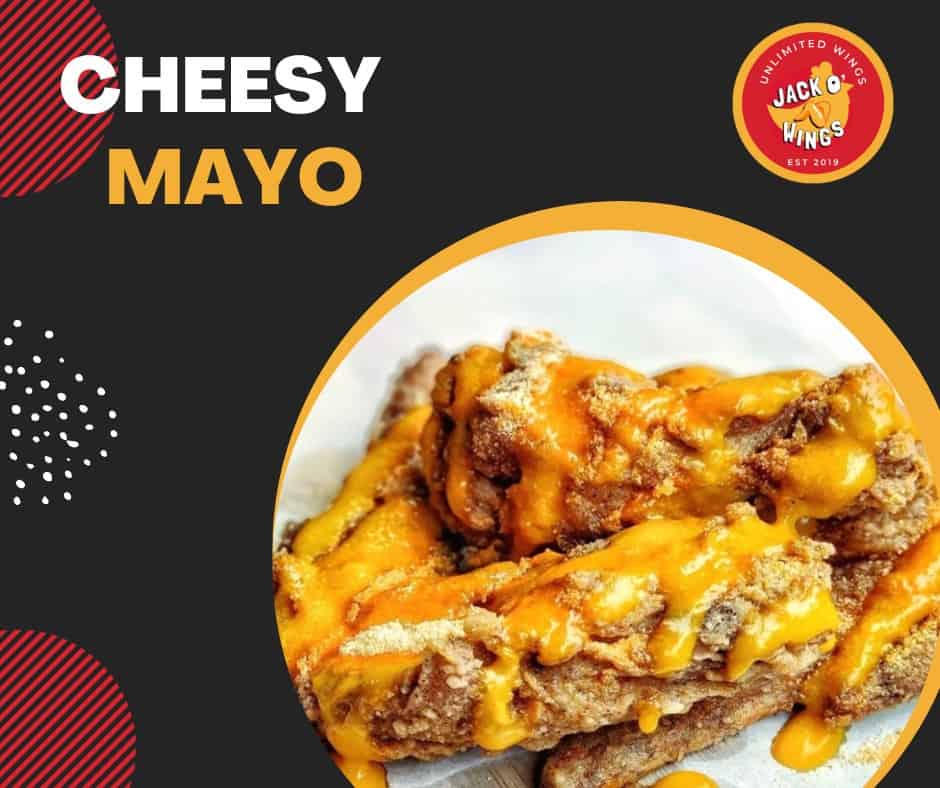 Soft Drinks and Extras
Jack O' Wings offers drinks and extras to give diners a complete and gratifying meal. The soft drinks it offers are available in cans and 1.5 liters. It also provides pineapple juice, red iced tea, lemon iced tea, and blue lemonade, perfect for those who are not into soft drinks and wants a healthier beverage. Regarding extras, it offers rice that you can pair with your favorite chicken wings and additional dipping sauces to make cuisines more flavorful.
Jack O' Wings Menu Delivery
Have your favorite flavor of chicken wings and other comfort foods from Jack O' Wings delivered right to your doorstep through its partnered delivery platforms, such as GrabFood and Foodpanda.
Social Media Pages
Share your #JackOWings moments with Jack O' Wings, as you savor the explosion of flavors that their wings bring. Join their community of wing lovers and spread the word about the ultimate wing experience that awaits you at Jack O' Wings.
Facebook: https://www.facebook.com/jackowings.ph/
Instagram: https://www.instagram.com/jackowingss_ph/
Email: [email protected]
FAQs
Where is Jack O' Wings located in the Philippines?
Jack O' Wings is located at 4333 Kalayaan Ave Cor Zapote St., Santa Cruz, Makati City.
What types of meat dishes are available at Jack O' Wings?
Chicken wings are the type of meat dish available at Jack O' Wings.
Are there vegetarian or vegan options available at Jack O' Wings?
There are no vegetarian or vegan options available at Jack O' Wings.
Is Jack O' Wings halal-certified?
Jack O' Wings is not a halal-certified restaurant.
Conclusion 
The Jack O' Wings menu offers delicious and affordable chickens that people love. If you want to enjoy all the wings you can eat without spending too much, dining in is the way to go! They have a variety of flavors, but the salted egg, sisig, and spicy wings are especially popular among their customers. These flavors are a hit because they taste so good! Also, if you have a special event or celebration coming up, you can make reservations at Jack O' Wings to ensure you have a spot for your gathering. So, if you're craving tasty and budget-friendly wings, check out the Jack O' Wings menu and have a great time enjoying their flavorful chicken wings!