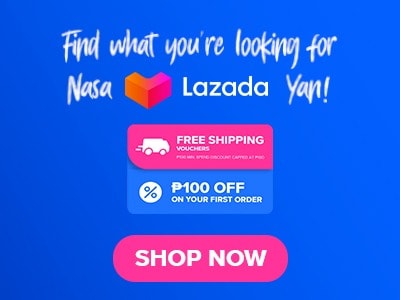 Looking for an authentic Japanese restaurant? Well, I got you! Introducing Makimura Ramen Bar! It is famous due to the overwhelming support from Gen Z and Millenials who loved their original take on your favorite ramen dishes. They offer a very diverse collection of menu featuring your flavorful ramen experience up to their rollin' of freshness adventure with their Sushi. Join me in taking the best of Japan that you won't forget.
Below, you'll find the updated list of Makimura Ramen Bar menu prices.
Menu Items
Price (PHP)

Ramen Kit

Ramen Kit Single Original
279
Ramen Kit Single Aka Flavor
279
Ramen Kit Party for Two Original Flavor
558
Ramen Kit Party for Two Aka Flavor
558
Ramen Kit Party For Two Mix (Original And Aka)
558

Party Platters

Tempura Platter
940
Sushi Platter California Mix
900
Supreme Mix - Sushi Platter
1,236
Special Mix Sushi Platter
1,774
Takoyaki Platter
420
Makimura Holiday Platter
1,319

Sushi

Volcano Roll
274
Dragon Roll
274
California Maki
169
Crazy Maki
186
Spicy Salmon Lava
241
Crazy California Maki
199
Okonomi Maki
197
Crunchy Salmon or Tuna Roll
274
Black Sesame
186
California Torch
299
Spicy Crab Roll
219

Side Dish

Ebi Tempura 5 Pcs
120
Takoyaki 6 Pcs
120

Nigiri

Salmon Aburi 4 Pcs
219
Salmon Nigiri 4 Pcs
208
Tamago Nigiri 4 Pcs
109
Kani Nigiri 4 Pcs
129
Ebi Nigiri 4 Pcs
196
Ebi Kizu Nigiri 4 Pcs
208
Tamago Aburi
125
About
Makimura Ramen Bar specializes in their Ramen collection highlighting the wonderful goodness of Japanese spices along with their flavorful collections of Sushi Rolls, Side Dishes, and Nigiri. Experience the best of Japanese flavors with their Platters which are perfect to share with your friends and family. A memorable dining adventure awaits you as you savor the highlights and the specialties of Makimura Ramen Bar.
Makimura Ramen Bar Menu Best Seller
Wait is over! Here is the list of the best-selling dishes that I curated for you. You can start with these top picks in their menu as they also provide a safe option for your first step in Japanese cuisine.
Volcano Roll – Take a smokey adventure with the explosion of flavors in this delicious roll that features a perfect combination of snow crab along with creamy cream cheese fresh negi and wakame seaweed.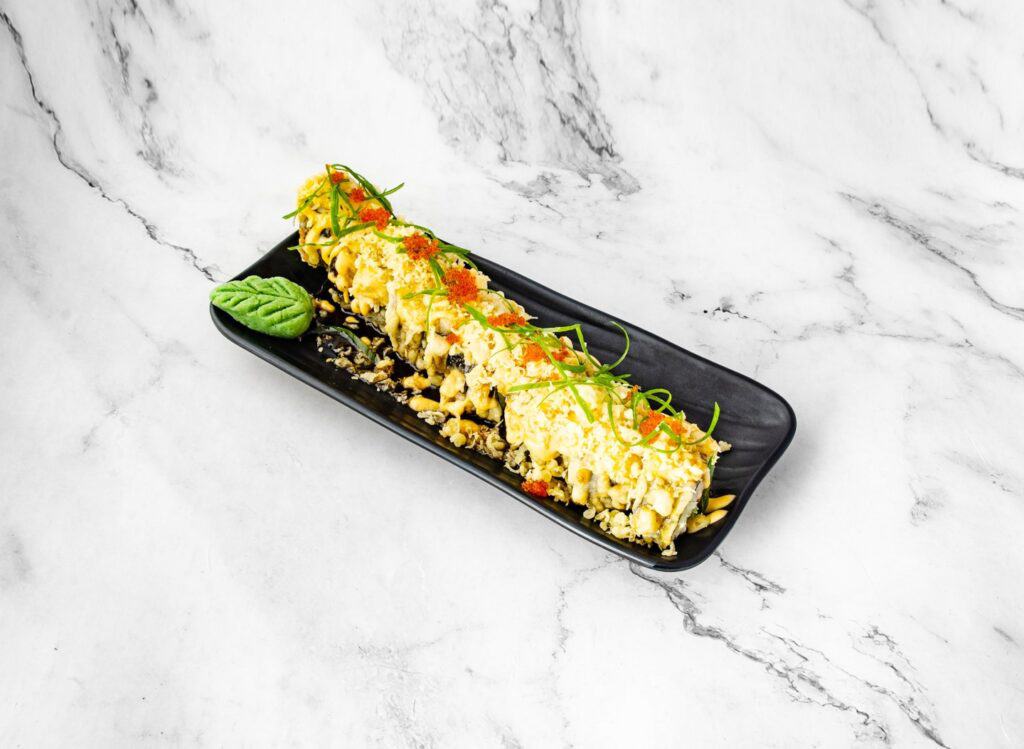 Crazy California Maki – The crazy California Maki menu of Makimura Ramen Bar will probably drive you a bit nuts! This wonderful maki roll is topped with tobiko (fish roe) for a lovely burst of texture, and it is packed with kani (crab sticks), sweet mango, and crisp cucumber. A unique Japanese sauce is liberally poured over it.
Dragon Roll – The richness of ebi tempura (crisp fried prawns) and the freshness of salmon are combined in the magnificent masterpiece known as the Dragon Roll. A distinctive Japanese sauce, creamy cream cheese, spicy mayo, and wakame seaweed are added to it to create depth and complexity.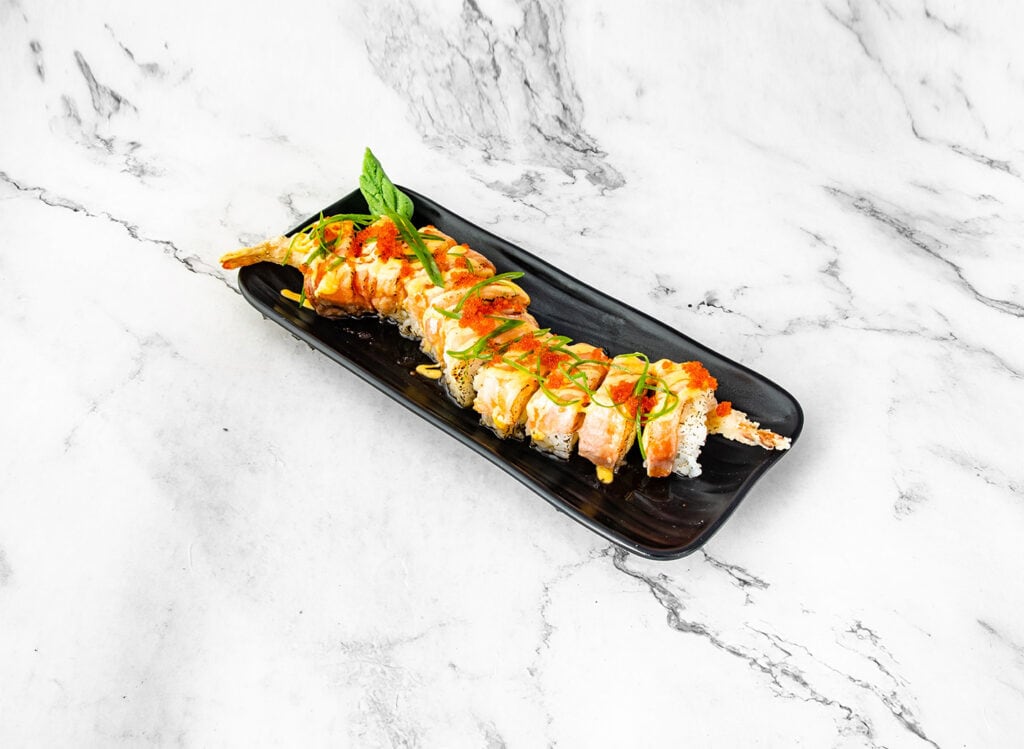 Ramen Kit Single Akak Flavor – If you are craving for a healthy bowl of ramen this ramen is a perfect choice. It features a rich and spicy flavor that you can surely enjoy.
Salmon Nigiri 4 pcs – Are you a fan of sushi? This dish features 4 pieces of nigiri sushi that are served on a bed of rice giving you a very delicate texture and taste. It is served with the final touch of mayo for a full-blown experience.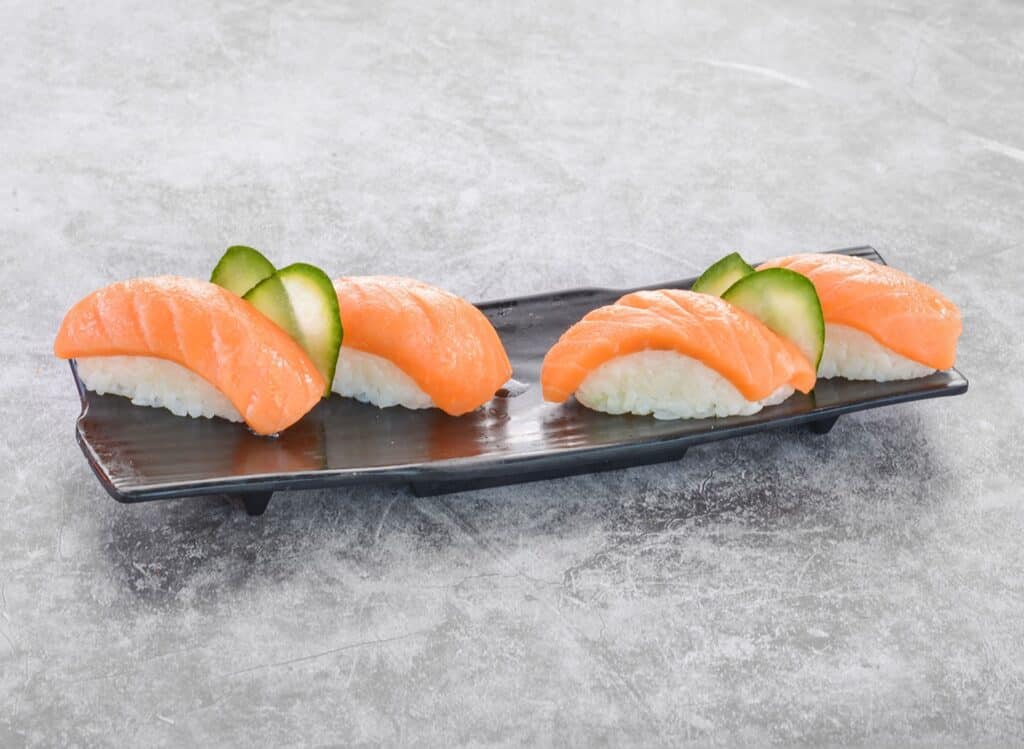 Crunchy Salmon or Tuna Roll – Celebrate the crunchiness of this dish that highlights the flavorful fusion of cream cheese, fresh negi, wakame seaweed, and a flavorful mayo mixture. It is also served with spicy mayo for an extra spice to your dish.
Ramen Kit
Savor the finest bites of this flavorful ramen that highlights the richness of soup and savory noodles.
Ramen Kit Single Original – Enjoy the delicious and soothing flavors of the Original Ramen Kit Single. You can enjoy the traditional and authentic flavor of original flavor ramen in a single serving thanks to this DIY frozen ramen kit. Perfect for when you want a bowl of hot, steaming ramen but would rather eat it at home.
Ramen Kit Single Aka Flavor – The Ramen Kit Single Aka Flavour menu of Makimura Ramen Bar is a great option for people who are in the mood for a little spice and fire. With this single-serving DIY frozen ramen kit, you can make the fiery and flavorful aka (red) ramen directly in your own home. Regardless of whether you enjoy the spicy kick or its original flavor.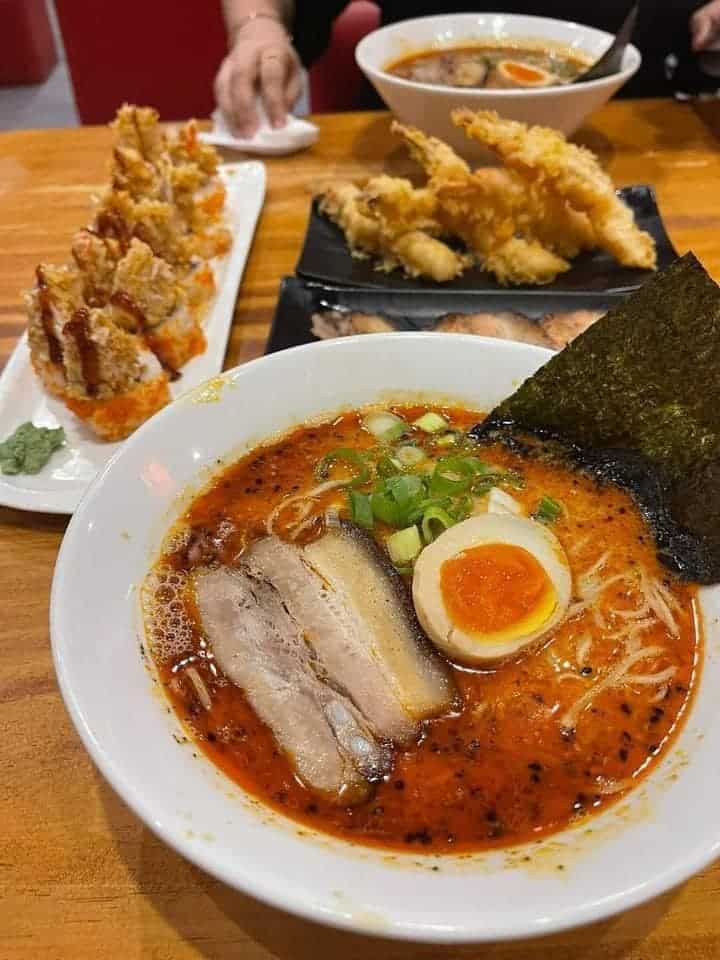 Ramen Kit Party for Two Original Flavors – Are you planning to celebrate a cozy experience as you take a flavorful delight of two original flavor ramen? Well, worry no more because you can savor the finest bite you need and share it with your friends and family in this ramen Kit.
Ramen Kit Party for Two Aka Flavor – Savor the goodness you can't forget in this kit features a DIY frozen ramen ensuring fiery and bold flavor. It is perfect for people who love to indulge in spicy ramen giving you the spice you need for your day.
Ramen Kit Party For Two Mix (Original And Aka) – Are you having a hard time trying to decide whether to try spicy or original flavors? Worry no more because this Ramen Kit Party for Two Mix offers you the best of both worlds giving you a very diverse experience.
Makimura Ramen Bar Sushi Menu
Prepare to be wowed by these wide range and diverse collections of fresh sushi rolls that I curated just for you.
Spicy Tuna – this beloved sushi offers you a wonderful goodness of Spicy Tuna Roll that is typically mixed with a spicy mayo in a rolling goodness of nori. It has a hint of spice and creaminess you will surely love.
Black Sesame – A unique style of sushi that is undeniably visually appealing and also characterized by its flavorful blend of sesame paste. The roll is carefully wrapped with nori giving you a well-balanced flavor.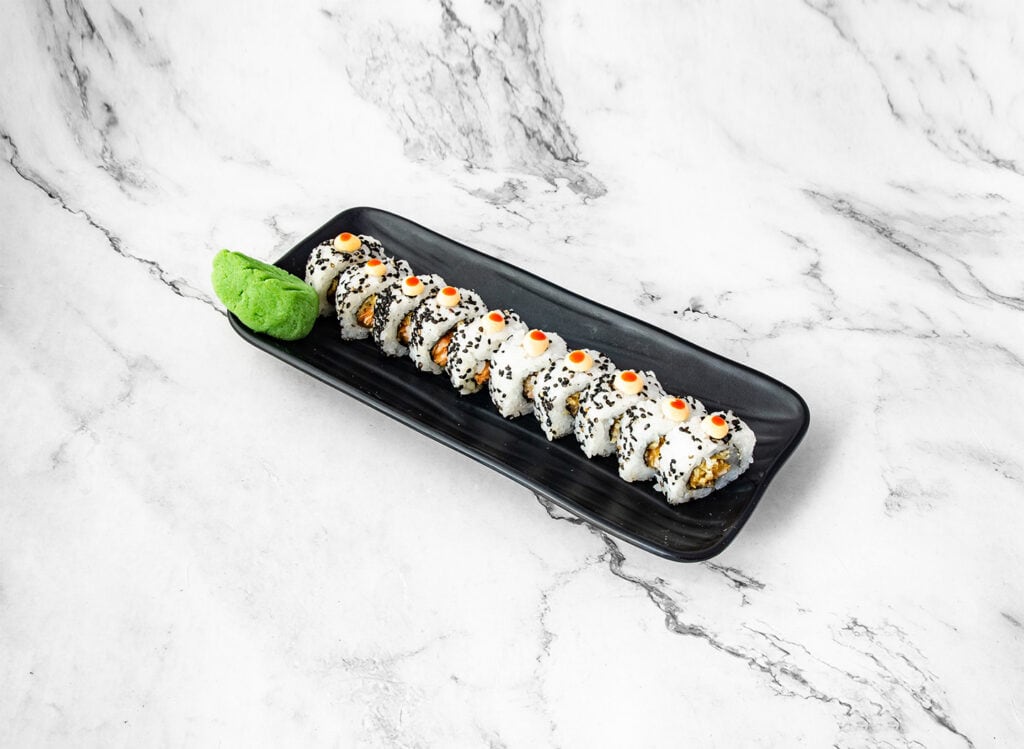 Spicy Crab Roll – A classic favorite that is known for its delightful fusion of textures and flavors. It highlights a crab meat that is mixed with spicy mayo along with cucumber.
Okonomi Maki – This versatile sushi roll is ready to serve you the goodness of tamago with your favorite cream cheese, tempura crunch, negi, kat soubise, and takoyaki sauce.
Makimura Ramen Bar Menu Delivery
Are you in the mood for authentic Japanese food but you don't have the mood to go out of your bed? Worry no more because you can enjoy this classic Japanese sushi and ramen from Makimura Ramen Bar in the utmost comfort of your home. You can order through the Food Panda delivery service along with other third-party delivery channels such as GrabFood PH.
Social Media Pages
Here's the twist – your ramen adventure doesn't stop at their door. Dive deeper into the world of savory broths and tantalizing toppings by following them on social media! Expect sneak peeks into their kitchen, insider tips on customizing your ramen, and exclusive treats.
Facebook: https://www.facebook.com/makimuraramenbar
Instagram: https://www.instagram.com/makimuraramenbar
Frequently Asked Questions
What type of cuisine does Makimura Ramen Bar offer?
Makimura Ramen Bar offers you the finest and well-curated collections of ramen along with their famous sushi that is waiting for you to indulge.
What is Makimura Ramen Bar known for?
Makimura Ramen Bar is famous for their ramen such as their Karubi Beef Shoyu Ramen ready to give you the beefy bowl filled with tamayo and katsuobushi.
What are the operating hours of Makimura Ramen Bar?
Typically, Makimura Ramen Bar are operating from 11 AM until 11 PM.
Where is Makimura Ramen Bar located in the Philippines?
The main branch of Makimura is located at Tinio Building, Manila N Rd, Balibago, Angeles, 2009 Pampanga. They also have a branch at SM Telabastagan, SM Clark, and SM City Baguio.
Conclusion
In conclusion, let me spill the truth—I've been hooked on Makimura Ramen Bar's menu, making it my ultimate Ramen haven. The curated Ramen collections and the nifty Ramen Kit for a cozy home preparation are absolute winners. And oh, the sushi! Their menu is a treasure trove, with a diverse range available not just for dine-in but also for convenient delivery. This restaurant has my heart, and I'm sure it'll capture yours too.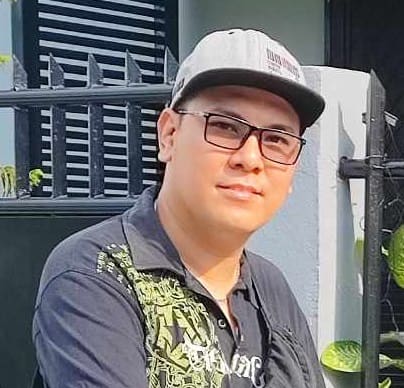 Hi! I'm Nivek Strife, the person who made MenuPH. I'm the one who added most of the popular menus you see on this website, and I really hope you enjoy them! Feel free to check them all out.
Growing up, I was surrounded by lots of tasty foods, like the classic Adobo and the sweet Leche Flan. That love for the many flavors of the Philippines is what got me excited about adding to MenuPH. When I learned how to make websites, I saw the need for a place to show off all the amazing Filipino dishes, and that's how MenuPH started.
MenuPH isn't just a website; it's like a fun journey into food. I've teamed up with famous chefs and found great places all over the Philippines to bring you a bunch of menus that show off the best of Filipino cuisine. Whether you're into the usual dishes or new twists, MenuPH is here to guide you through the rich world of Filipino flavors.
With MenuPH, my aim is to help local businesses, talk about good food choices, and make a group of friends who love food. No matter if you like fancy restaurants or street food, MenuPH has something for you. Come join me on this food adventure as we find great places, taste real flavors, and enjoy the unique food traditions that make the Philippines awesome.