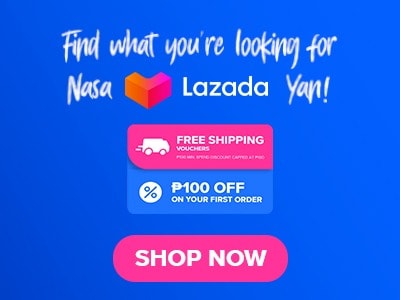 Lechon becomes a star in every Filipino gathering like birthdays and fiestas and Zubuchon menu offers the best and most authentic Lechon that you can find in the market these days, not only that but they also have varieties of Filipino food choices available on their menu. This restaurant is not focusing on Lechon only because all of its food items are Filipino favorites. Let us get to know this restaurant a little bit more let's see the food items that they offer, their best sellers, and the price of their food. So much for a long introduction let's start now and explore Zubuchon, a Filipino restaurant that offers great and delicious Filipino foods. 
Menu Items
Price (PHP)

Appetizers

Baked scallops
270
Zubuchon sisig
260
Bangus sisig
290
Fish skin tacos
370
Dynamite
220
Chorizo lumpia
250
Ubod lumpia
230

Vegetables

Adobong kangkong
180
Pinakbet
270
Stir fried mixed vegetables
280
Dinuldog
220
Ginataang langka
200
Enseladang talong
180
Enseladang kamatis itlog na maalat at tinapang bangus
230

Meat

Zubuchon Lechon sampler
990
Zubuchon dinuguan
320
Paksiw na Zubuchon
340
Lechon kare kare
400
Pritchon
590

Seafood

Chili shrimp
320
Seafood kare kare
450
Spicy adobong pusit
320
Sizzling squid stuffed with sisig
400

Soup

Zubuchon monggo
240
Sinigang lechon
360
Sinigang shrimp
340
Sinigang pork ribs
340
Kalabasa soup
190
Linarang na maamsa/talakitok
390
Sinigang bangus
330

Rice and noodles

Plain rice cup/platter
40|130
Garlic rice cup/platter
50|160
Five pork fried rice
280
Crab and aligue fried rice
270
Zubuchon pansit
270
Pasayan bihon guisado
270
Daing fried rice
250

Fast meals

Zubuchon
290
Boneless Zubuchon
290
Pritchon
290
Paksiw na Zubuchon
290

Zubuchon

Small platter
350
Medium platter
650
Large platter
980

Boneless Zubuchon

Small platter
350
Medium platter
650
Large platter
980

Desserts

Halo-halo
170
Banana turon
130
Guinomis
150
Ube halaya cheesecake
130
Leche flan
70

Beverages

Pineapple mint shake
140
Ripe mango shake
170
Kamias shake
120
Kalamansi shake
120
3 citrus ice tea pitcher
195
Sampalok juice glass/pitcher
100|195
Kalamansi honey juice
90
Coke,cokelight,cokezero,sprite
90
Brewed coffee/hot tea
80
Bottled water
50
About Zubuchon
Zubuchon first started in Cebu, they are also known as the home of the best lechon because of the quality of their lechon products. Their restaurant name comes from the old Cebu name in the map of the archipelago which is zubu/zzubu and the word chon which means lechon or roasted suckling pig. Their story started trying to make lechon the old-fashioned way.
They are founded by One Joel Binamira who is a management consultant. What makes Zubuchon unique is the way they prepare their lechon, they only use natural ingredients while preparing their lechon like sea salt and coconut water to achieve the local taste and the lovely color of their lechons skin. They Have the main office in Cebu and parañaque and have 8 branches, 4 in Cebu and 4 in NCR. 
Zubuchon Menu Best Seller
Here is the list of Zubuchon menu best sellers that you should try if you are planning to visit their restaurant and try their delicious foods. Also, items on the list are customers' favorites and their best-seller items.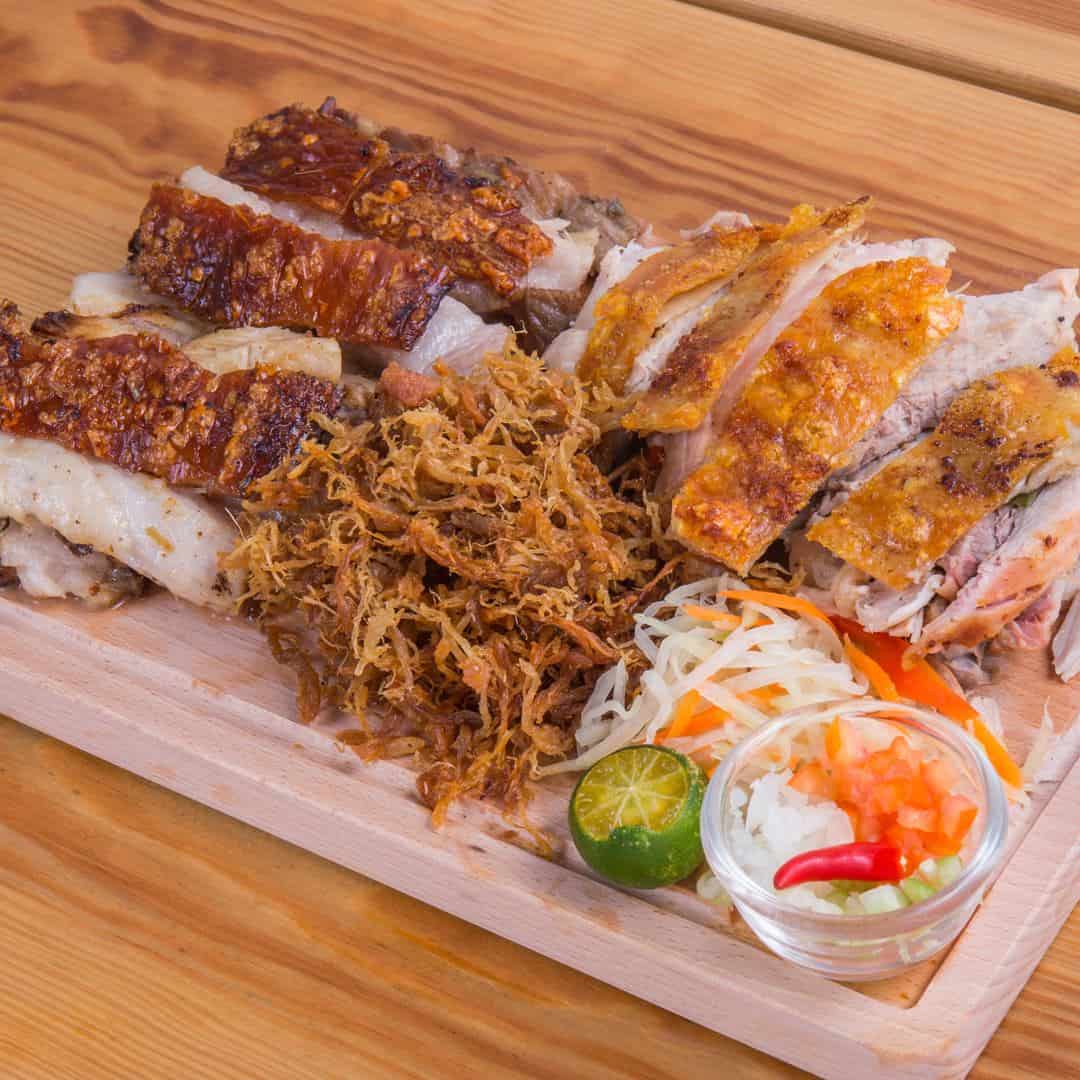 Photo Credit: Zubuchon FB Page
Lechon Samplers – If you can't decide which lechon to order you can try ordering their lechon samplers. It is consist of boneless lechon, and lechon flakes and is served with some atchara on the side. 
Zubuchon Sisig – one of their most popular meal and also their signature dish is the Zubuchon sisig. Made with lechon meat, cheeks, and ears mixed with chilies and other local spices to make their famous sisig very tasty delicious, and special. Perfect for sharing with your loved ones as a hearty meal. Also, a great appetizer and beer match for some if you're planning to order one for takeaways. 
Lechon Kare Kare – Another Filipino favorite and one of the most famous Zubuchon menu. Their version is made with lechon, unlike the traditional ones that meats are already mixed with vegetables. Served hot with thickened peanut sauce with fresh vegetables and bagoong or shrimp paste.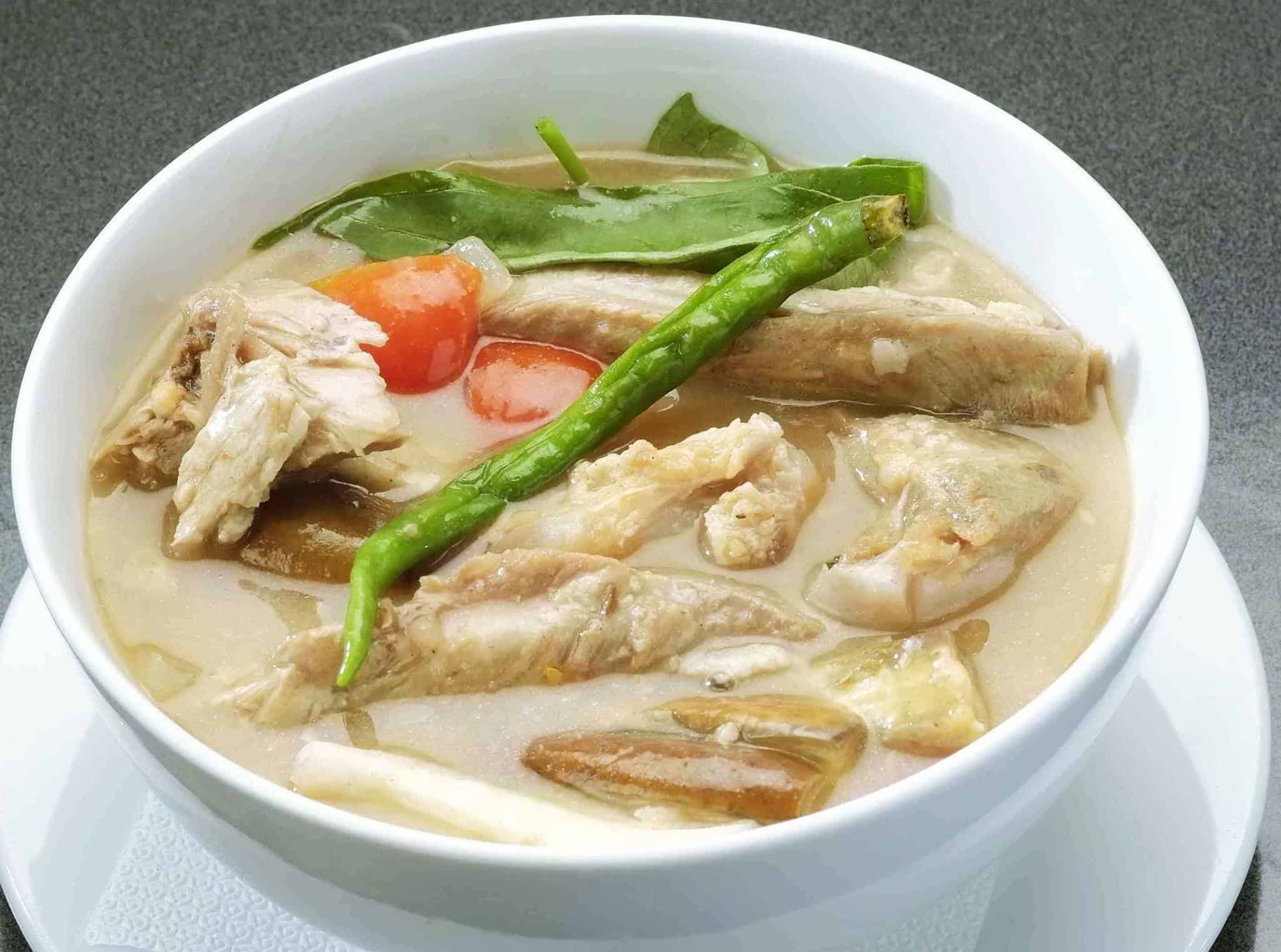 Photo Credit: Zubuchon FB Page
Sinigang Lechon – One of the most popular dishes in Filipino cuisine is Sinigang and Zubuchon's version of it gives the classic sinigang a great innovation. Made with the finest and fresh ingredients plus lechon instead of naturally cooked pork. Sounds tasty right? Yes, it is, actually, their sinigang is my personal favorite aside from their lechon. 
Zubuchon Dinuguan – One of the classic Filipino favorites is Dinuguan. Made with pork's blood and meat stew and mixed with some vinegar and spices. Their pork's blood stew or dinuguan version is delicious and has some lechon bits. 
Meats Menu
Zubuchon has a variety of meats menu to choose from. They have Zubuchon lechon samplers, paksiw na zubuchon, lechon flakes, pritchon, zubuchon dinuguan, slow-cooked adobong puti which is cooked for about 3-4 hours and is really tender, lechon kare kare, Asian fried chicken if you're looking for nonpork meat, sizzling spicy zubuchorizo and kalderetang baka. All of these meat items are tender and not dry. Also, recommend for their meat lovers customers. 
Soups
Zubuchon soups are consist of Filipino favorite soups like their zubuchon monggo, linarang na talakitok, kalabasa soup, binakol na manok, roasted chicken sotanghon soup and lechon mami. If you are looking for a kick on your soup they also have spicy soups like sinigang na lechon, sinigang na shrimp, sinigang na pork ribs and lastly their sinigang na bangus.
Dessert
Zubuchon has Most of the Filipino favorites when it comes to desserts. They have Zubuchon dessert sampler platter which consist of several Filipino favorite desserts, leche flan, biko, cassava cake, budbud kabug, banana turon, their delicious ube halaya cheesecake, guinomiz, maiz con hielo and the famous halo halo. 
Zubuchon Seafoods Menu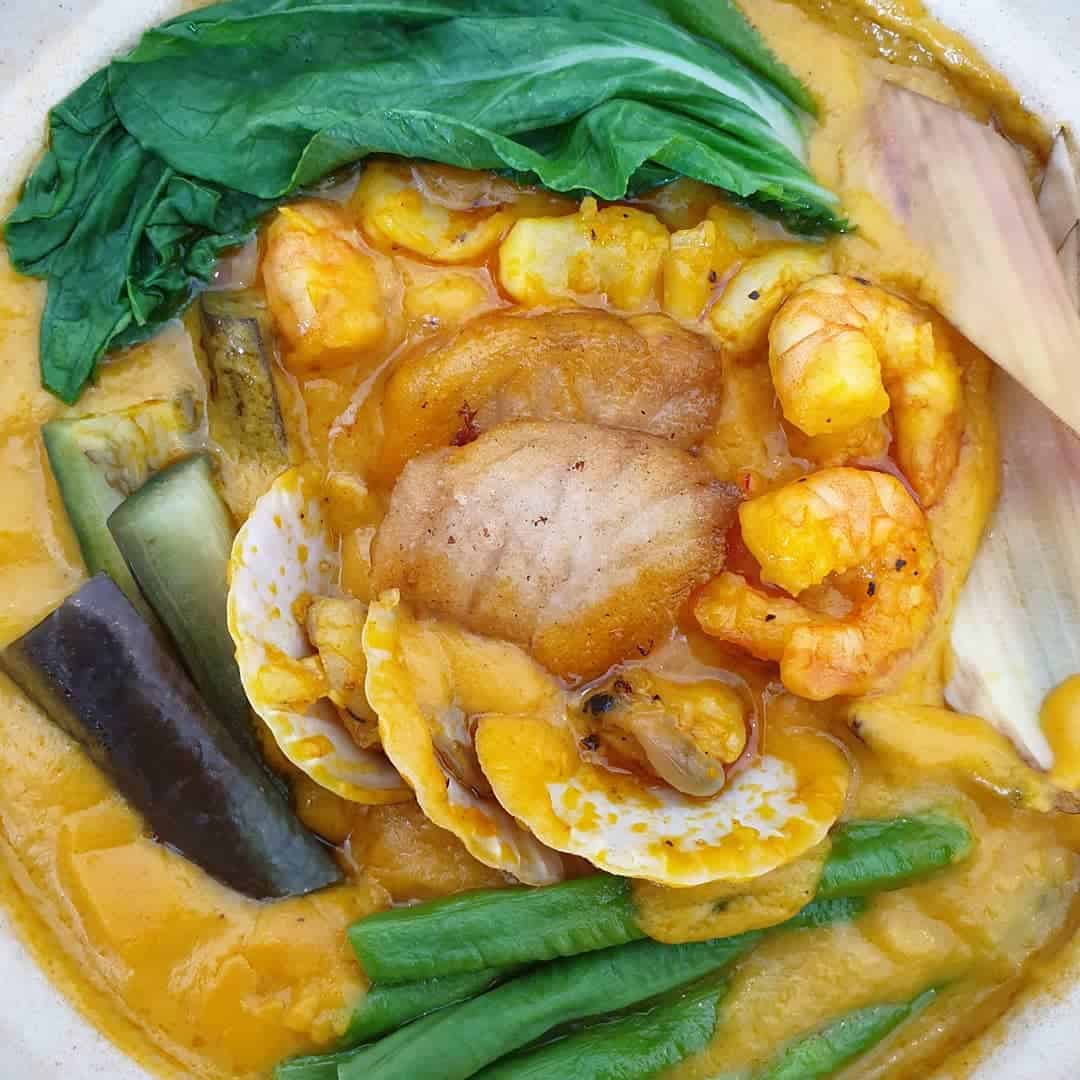 Photo Credit: Zubuchon FB Page
If you're not into meat or you're just trying to have a lighter meal while still enjoying the food you can choose seafood on their menu. They have their special sizzling squid stuffed with sisig, crab relleno, seafood kare kare if you love vegetables, chili shrimps, tortang alimasag, the classic spicy adobong pusit, bangus tagalog, sizzling bangus, sizzling chili shrimp with chorizo and lastly their stuffed tinapang bangus. 
Zubuchon Menu Delivery
If it happens that you just crave Zubuchon food menu but you don't have the time to go outside, no worries because Zubuchon offers delivery services. All you have to do is to go to their website at https://zubuchon.com/ and start ordering your favorite Zubuchon food items. If this is too complicated for you no worries because you have another option to order. You can try using a food delivery service in your area for your convenience.
Social Media Pages
If you want to contact them via their social media to ask for their menus or promo, you can reach them from the following social media pages:
Facebook: https://facebook.com/zubuchonphilippines/
Instagram: https://www.instagram.com/zubuchon/
Twitter: https://twitter.com/zubuchoncebu
Conclusion
So far, the Zubuchon menu is truly impressive. I like how innovative their menu is and how organized their products are when it comes to their restaurant their place is cozy comfortable and clean, it is not easy to maintain a busy restaurant, kudos to their staff and crews. Their crews are fast we only wait for a couple of minutes for our order to be ready. They are polite and nice, I actually asked one of the crew for their best seller and he did a great job of telling me which one to order because everything is really good. Highly recommend to those who love lechon and Filipino foods, especially those balikbayans. Great place good food reasonable price. Zubuchon is an amazing restaurant to go to.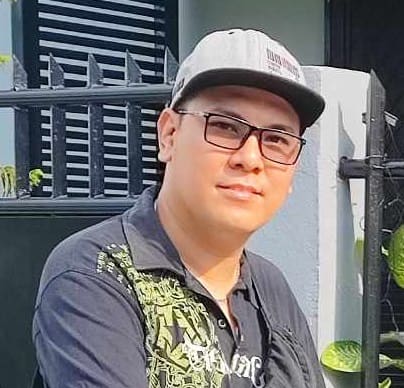 Hi! I'm Nivek Strife, the person who made MenuPH. I'm the one who added most of the popular menus you see on this website, and I really hope you enjoy them! Feel free to check them all out.
Growing up, I was surrounded by lots of tasty foods, like the classic Adobo and the sweet Leche Flan. That love for the many flavors of the Philippines is what got me excited about adding to MenuPH. When I learned how to make websites, I saw the need for a place to show off all the amazing Filipino dishes, and that's how MenuPH started.
MenuPH isn't just a website; it's like a fun journey into food. I've teamed up with famous chefs and found great places all over the Philippines to bring you a bunch of menus that show off the best of Filipino cuisine. Whether you're into the usual dishes or new twists, MenuPH is here to guide you through the rich world of Filipino flavors.
With MenuPH, my aim is to help local businesses, talk about good food choices, and make a group of friends who love food. No matter if you like fancy restaurants or street food, MenuPH has something for you. Come join me on this food adventure as we find great places, taste real flavors, and enjoy the unique food traditions that make the Philippines awesome.