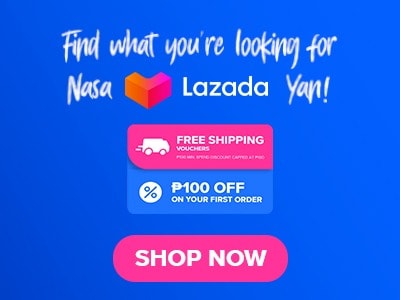 Looking for a unique and exciting dining experience? Head to The Oyasumi Ramen for a taste adventure like no other. Their menu features a variety of Japanese dishes, from ramen and donburi to dumplings. You'll enjoy flavorful ramen noodles, both pork-based and chicken-based, with a blend of authentic and distinct tastes. Try their Negi Gyudon and Negi Chashu Don, along with sides like Ebi Fry, Curry Ribs, and Crispy Gyoza. Plus, they offer convenient bundle deals that combine ramen and gyoza, perfect for individuals, pairs, or groups.
Below, you'll find the updated list of Oyasumi Ramen menu prices.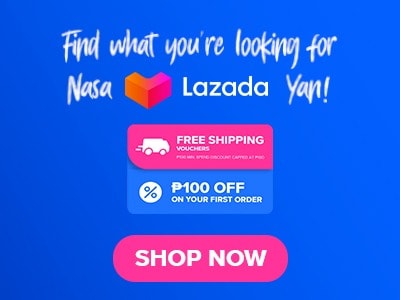 Menu Items
Price (PHP)

Pork-based Ramen (w/ chashu & aji tamago)

Abura Soba
320
Basil
410
Black Garlic
410
Black Pepper
410
Iekei
385
Kara Miso
410
La Paz
410
Tomato
410
Tonkotsu Tantan
440
Truffle
520
Tsuke
410

Chicken-based Ramen (w/ chicken & aji tamago)

Iekei Paitan
385
Miso Butter Paitan
410

Bundles (w/ aji tamago)

Flying Solo (Choice of 1 ramen + 3 pcs gyoza)
490
Just Friends (Choice of 2 ramen + 5 pcs gyoza)
950
3rd Wheel (Choice of 3 ramen + 7 pcs gyoza)
1400
Barkada (Choice of 4 ramen + 10 pcs gyoza)
1850

Add On

Aji Tamago
50
Chashu
90
Noodles
60
Nori
40
Upgrade to thick-cut chashu
90

Donburi

Negi Chashu Don
330
Negi Gyudon
385

Sides

Crispy Gyoza
170
Curry Ribs
300
Ebi Fry
320
About Oyasumi Ramen
Oyasumi Ramen specializes in serving Japanese cuisine with a delicious twist. The unique flavors of its dishes set it apart from other ramen shops. Each ramen it offers is well-crafted to satisfy its customers from different walks of life and make them return for more. The heartwarming cuisines it serves match perfectly with the restaurant's minimalist interior design and relaxing ambiance.
Oyasumi Ramen Menu Best Seller
Oyasumi Ramen is known for its authentic and tasty ramen noodles with a special twist. These are some of the best-selling cuisines of Oyasumi Ramen that you should try as they have a delicious taste that will give you a memorable ramen experience.
Kara Miso – It is a spicy ramen with tonkatsu broth mixed with momji and miso paste, making its soup tastier and richer in flavor. The spiciness of this noodle is available in levels 1 to 5, and level 2 is the most recommended by its patrons. This Kara Miso is topped with delicious chasu, egg, and nori, and sprinkled with chili powder according to your preferred spice level.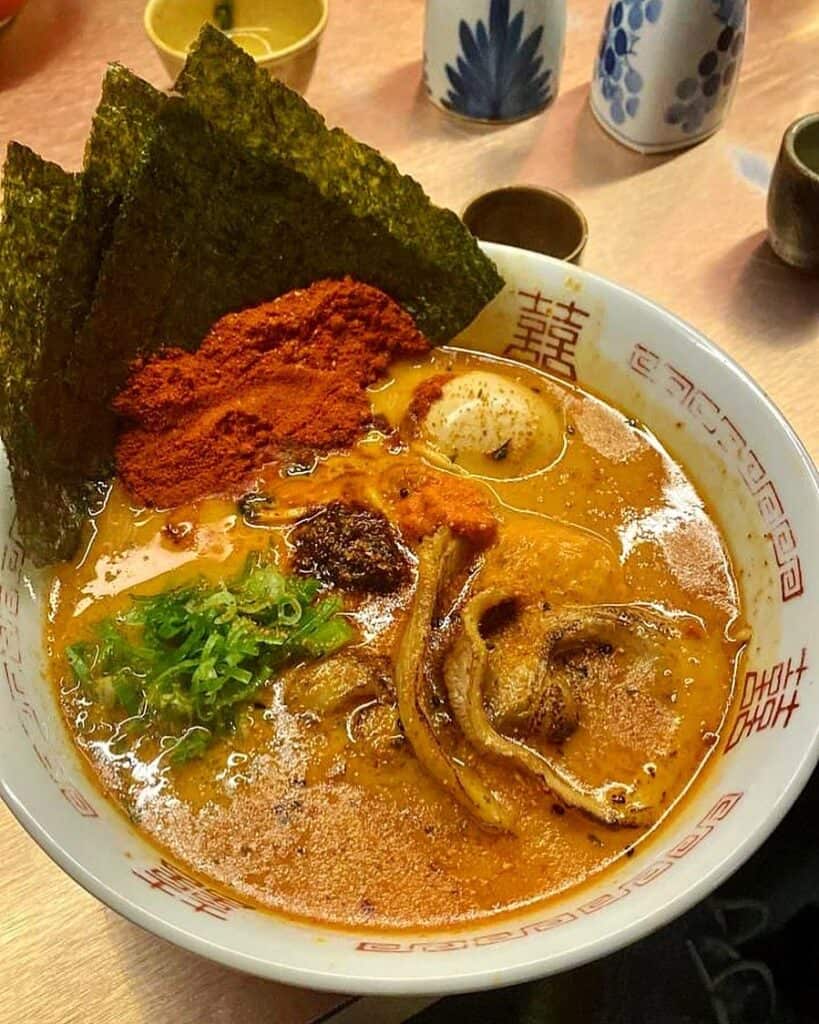 Crispy Gyoza – This gyoza is a favorite side dish of its customers as its taste and texture pair perfectly with ramen noodles. The meatiness of its filling and the crispiness of its wrapper make each bite of this gyoza satisfying.
Tonkotsu Tantan – Tantanmen is a popular ramen noodle, and to make it more unique, this restaurant added a special twist. The Oyasumi Ramen's signature tonkotsu broth gives this dish a delicious medley of sweet, savory, spicy, and nutty flavors.
Tsuke – A special dipping-style ramen where cool springy udon noodles are served with heartwarming dipping soup. The soup in this meal is made with a delicious blend of XO and katsuobushi sauce. This restaurant's tsukemen is available in udon and ramen noodle varieties.
Iekei – One of the best-selling ramen noodles made with pork chashu, aji tamago, seaweed sheet, and other special ingredients. The classic signature Yokohama-style shoyu gives this noodle a distinctive and appetizing flavor.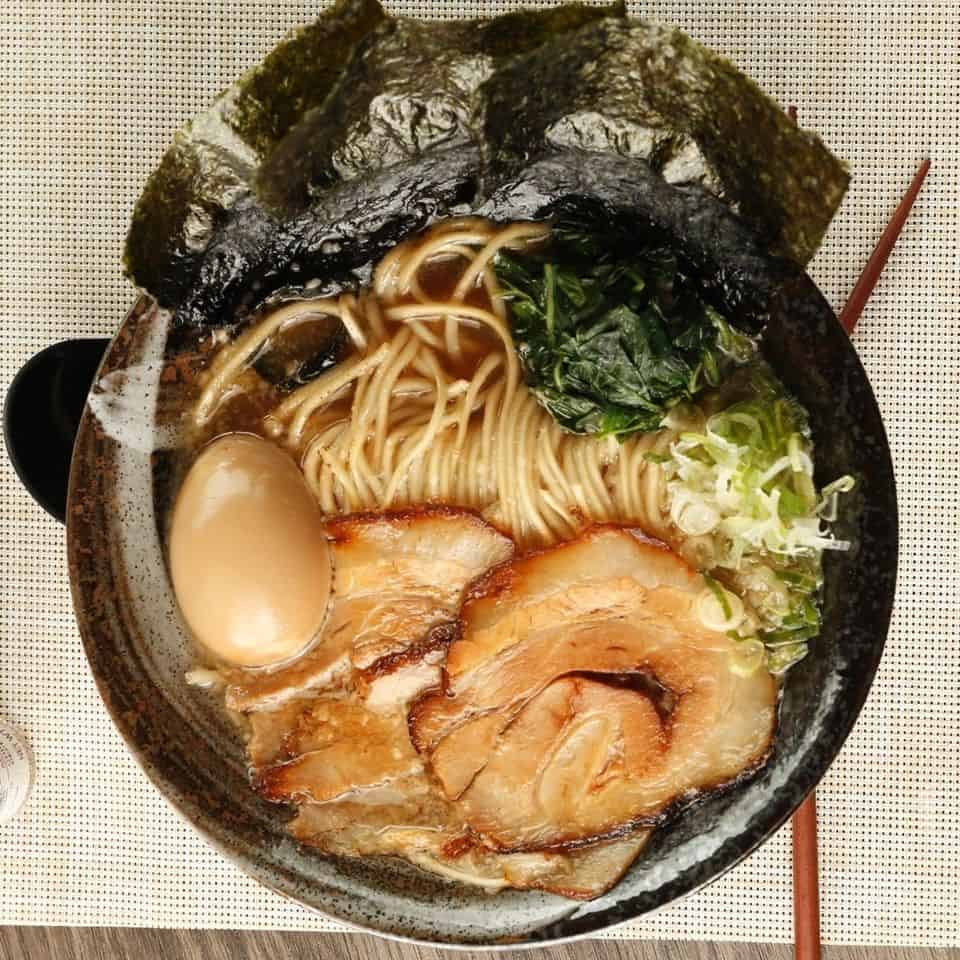 Pork-based Ramen
The pork-based ramen menu served by the Oyasumi Ramen consists of Black Garlic, Tsuke, Abura Soba, Tomato, Truffle, Tonkotsu Tantan, Basil, Iekei, Kara Miso, La Paz, and Black Pepper. These comforting noodles are well-loved for their authentic, unique, and savory flavors. 
La Paz – It is a distinctive noodle inspired by La Paz Batchoy, a traditional Filipino cuisine. This unique ramen noodle is topped with garlic, crunchy chicharron bits, and other ingredients. The fusion of Japanese and Filipino flavors of this ramen makes it more enjoyable.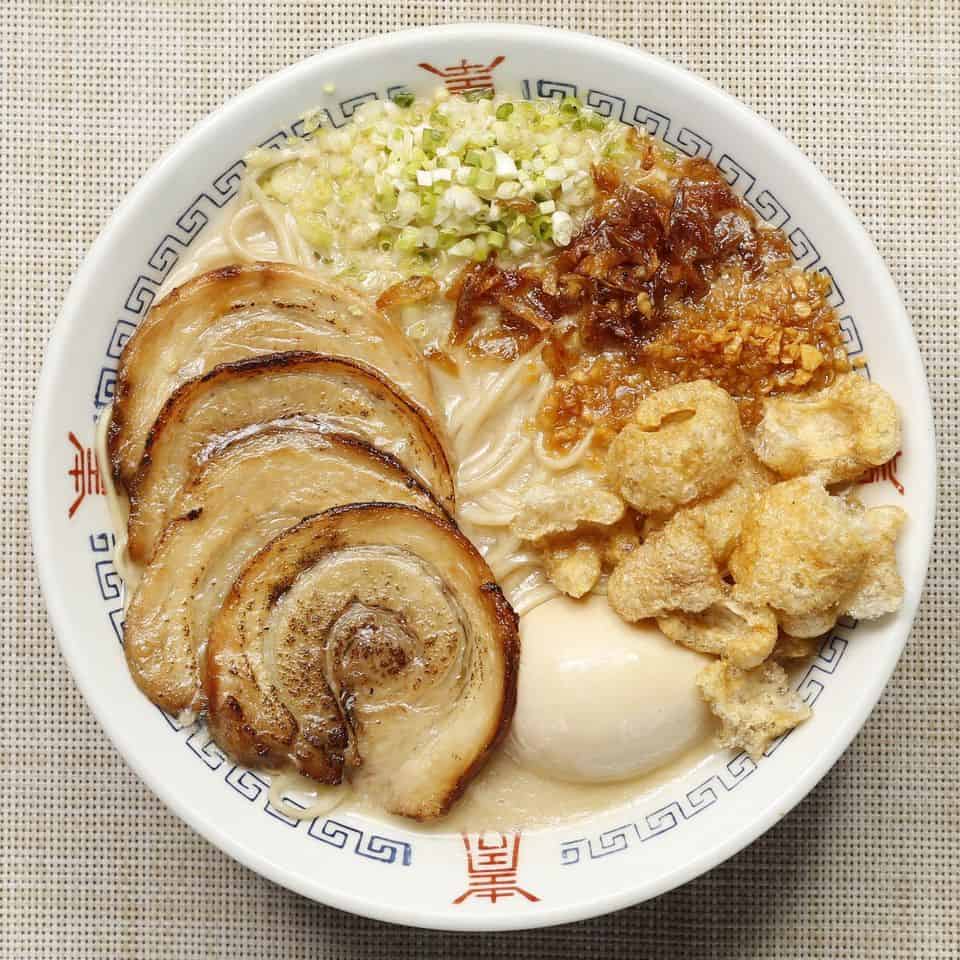 Truffle – The broth of this truffle noodle is well-loved for its creaminess and umami flavor profile. It is seasoned with premium truffle oil and has an aromatic and frothy fusion. Parmesan and mozzarella are the kinds of cheeses added to this comforting and flavorsome cuisine.
Abura Soba – This Abura Soba is different from other noodles as it is enjoyed soupless. The soft and chewy ramen noodles are flavored with spicy vinegar sauce and sprinkled with diced chashu.
Chicken-based Ramen
This restaurant also offers Chicken-based ramen menus ideal for those who don't like eating pork. The flavorful torched chicken thigh is the special ingredient of these dishes that makes them unique and gratifying.  
Iekei Paitan – It is a classic Iekei where chicken is used as meat instead of pork. The torched chicken thigh topped with this noodle imparts a delicious flavor, and its taste goes well with nori, aji tamago, noodles, and chicken paitan broth.
Miso Butter Paitan – This noodle is like iekei paitan, and the only difference is it has a creamier and richer taste. The butter and miso added to this dish are the ingredients that give additional flavor, making it more mouthwatering.
Oyasumi Ramen Menu Bundles 
The bundles served by this restaurant consist of meal sets perfect for solo or those dining in with their family, friends, or colleagues. Each bundle consists of your choice of ramen and gyoza perfectly paired together.
Flying Solo – It is a set perfect for solo diners consisting of ramen and three pieces of gyoza. The taste and texture of ramen and gyoza go perfectly together, which is why these two dishes are combined in this meal, giving diners a satisfying experience.
Just Friends – This set is ideal for two people as it includes two bowls of your preferred ramen and five pieces of gyoza. It will make bonding with your loved ones more fun and memorable as the ramen noodles served by this restaurant are highly palatable.
Barkada – Make hanging out with your loved ones more exciting with this barkada bundle of Oyasumi Ramen. This barkada bundle consists of four ramen noodles of your choice and ten pieces of gyoza.
Donburi
Donburi is also available on the Oyasumi Ramen menu. It serves Negi Chashu Don, which consists of torched chashu and aji tamago; and Negi Gyudon comprising of egg and marinated Japanese beef slices. A heartwarming soup is served with these rice bowls to give diners a complete and satisfying meal.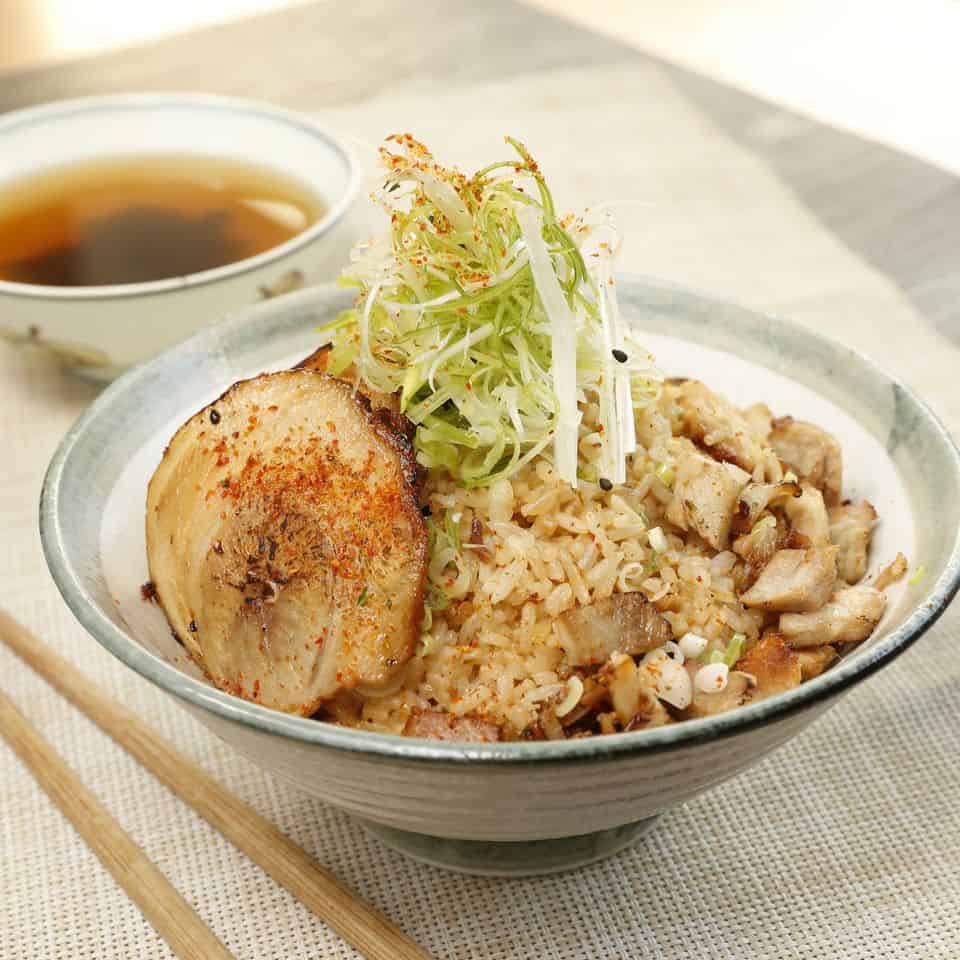 Sides
The side dishes served by Oyasumi Ramen consist of light and tasty dishes that match well with ramen and donburi. It provides Gyoza, a crispy and meaty dumpling; Curry Ribs made with thick and juicy pork ribs cooked in a special blend of spices and ingredients; and Ebi Fry made with nori and panko fried shrimp garnished with delicious bonito flakes.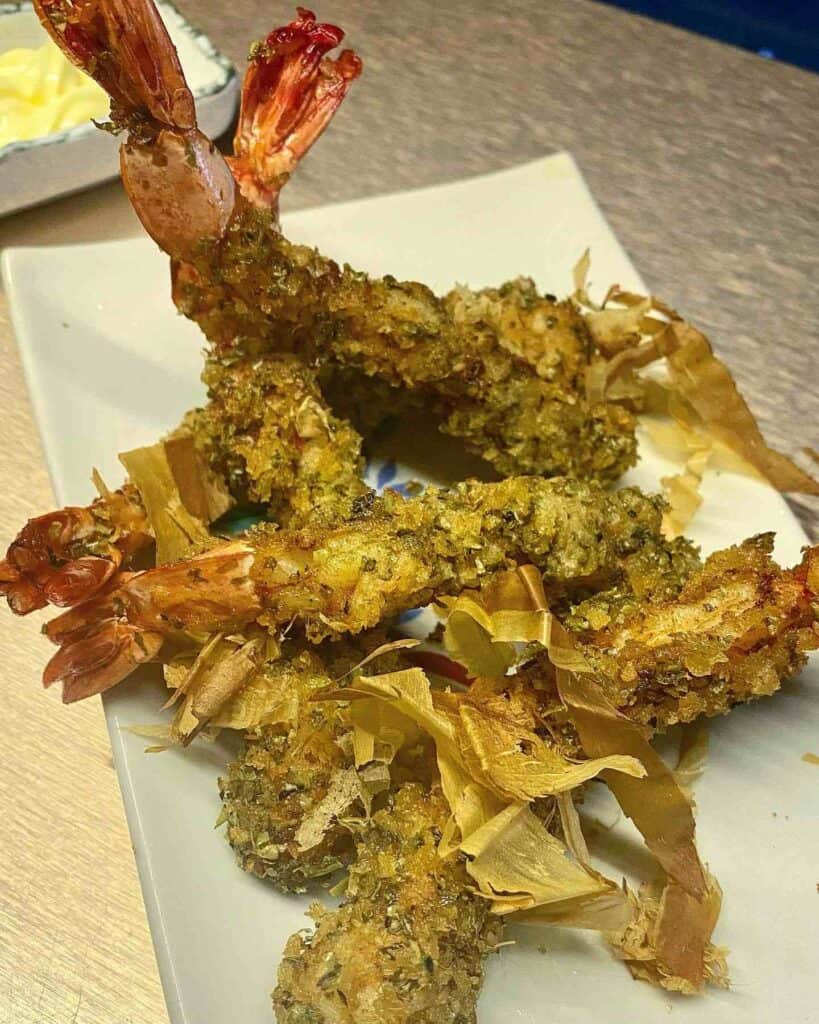 Oyasumi Ramen Menu Delivery
The menu of Oyasumi Ramen is just a few clicks away on the easy-to-use application and website of GrabFood and Foodbooking, so you can enjoy your favorite cuisines in the comfort of your home.
Social Media Pages
Capture your Oyasumi Ramen moments and share the love for authentic ramen that's as satisfying as it is soulful. Join Oyasumi Ramen on their social media pages and have a slurp-worthy adventure, where every spoonful is an ode to tradition and taste.
Facebook: https://www.facebook.com/OyasumiRamen
Instagram: https://www.instagram.com/oyasumiramen
Website: https://oyasumiramen.business.site
FAQs
What type of ramen do they serve?
Chicken paitan, iekei, abura soba, tsuke, black garlic, basil, tonkotsu tantan, truffle, tomato, La Paz, black pepper, and kara miso are the types of ramen served by Oyasumi Ramen.
Can I customize my ramen order?
You cannot customize your ramen order, but you can add extra ingredients to make it more filling and flavorsome.
Are there any ongoing promotions at Oyasumi Ramen?
There are no ongoing promotions at Oyasumi Ramen.
Is Oyasumi Ramen available for long-distance delivery?
Yes, Oyasumi Ramen is available for long-distance delivery through Grabfood and Foodbooking.
Conclusion
The Oyasumi Ramen menu comprises various ramen noodles perfect for everyone's palate. Its patrons also commend the reasonable prices, wonderful medley of flavors, and generous servings of its ramen noodles. Most of its customers keep coming back to this ramen restaurant as they love the Japanese cuisines it serves, its cozy ambiance, and good customer service.