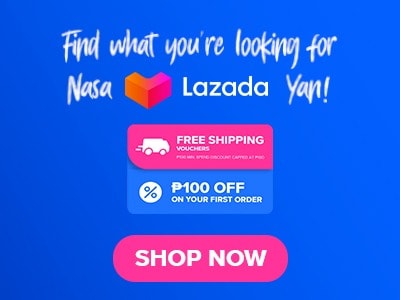 Sicilian Roast provides both locals and tourists with a unique dish that comprises the flavors of Sicily, bringing a taste of Italy to the Philippines. The menu features a variety of Sicilian-inspired dishes, with a focus on roasted meats and traditional flavors which range from their signature porchetta to tender roast beef and other meat options. Additionally, their menu includes classic pasta dishes like spaghetti and lasagna, as well as refreshing salads and desserts. Sicilian Roast aims to allow customers to experience the sun-kissed island of Sicily through their flavorful and comforting dishes.
Below, you'll find the updated list of Sicilian Roast menu prices.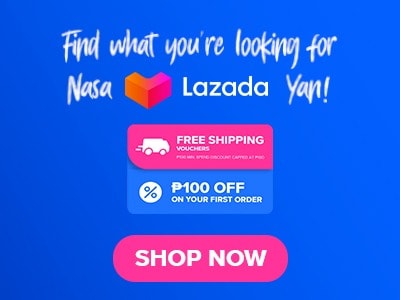 Menu Items
Price (PHP)

Soup & Salads

Insalata Del' Orto
380
Zuppa di Pomodoro e Pesto
180
Insalata Caesar
370
Burrata alla Caprese
430

Pizza

Tartufo Prosciutto
750
Quattro Formaggi
560
Margherita Pizza
390
Diavola
600
Amalfitana
580

Pasta And Main Course

Ripieno Fritto Pepperoni
250
Ripieno Fritto Classico
210
Spaghetti Carbonara
800
Ragu alla Genovese
600
Soutee di Vongole
500
Linguine Alla Boscaiola Al Tartufo
860
Linguine Frutti di Mare
800
Penne Alla Siciliana
550
Linguine Vongole
600
Spaghetti Bolognese
750
Frittura di Gamberi e Calamari
700
Filetto Di Maiale Alle Erbe
800
Cosciotto di Pollo al Rosmarino
520

Sides

Garlic Bread
200

Desserts

Bomboloni
185
Profiteroles
285
Panna Cotta al' Amarena e Ciccolato
490
About Sicilian Roast
Sicilian Roast is a restaurant in the Philippines that specializes in Sicilian cuisine, particularly Sicilian-style roasted meats. The restaurant has a warm and inviting ambiance which gives customers a unique dining experience when paired with the food items that they offer that are inspired by the flavors of Italy's Sicily region. Sicilian Roast aims to bring the authentic taste of Sicily to the Filipino food scene with a focus on quality ingredients and traditional cooking techniques to deliver a memorable dining experience for lovers of Italian cuisine.
Sicilian Roast Menu Best Seller
This menu is the most popular dishes at Sicilian Roast which offer a taste of traditional Sicilian cuisine.
Ripieno Fritto Pepperoni – This dish features fried stuffed peppers, providing a delightful combination of flavors and textures. The crispy outer layer complements the savory filling, creating a satisfying appetizer or side dish.
Spaghetti Carbonara – Sicilian Roast take on this classic Italian pasta menu makes it a delicious variety that slightly differs in terms of taste and texture from the original pasta dish. It is made up of an al dente spaghetti pasta which is coated in a creamy sauce that is made from eggs, cheese, and bacon offering a rich and comforting flavor profile.
Soutee di Vongole – This dish typically consists of fresh clams sauteed with garlic, white wine, and herbs, resulting in a flavorful and aromatic seafood dish and then served with crusty bread or pasta to showcase the natural sweetness of the clams.
Linguine Vongole – Linguine Vongole is another famous pasta item at Sicilian Rast that features clam as its main ingredient. The clams are cooked in a light sauce of garlic, olive oil, white wine, and fresh herbs, which infuses the linguine with a delicate seafood flavor.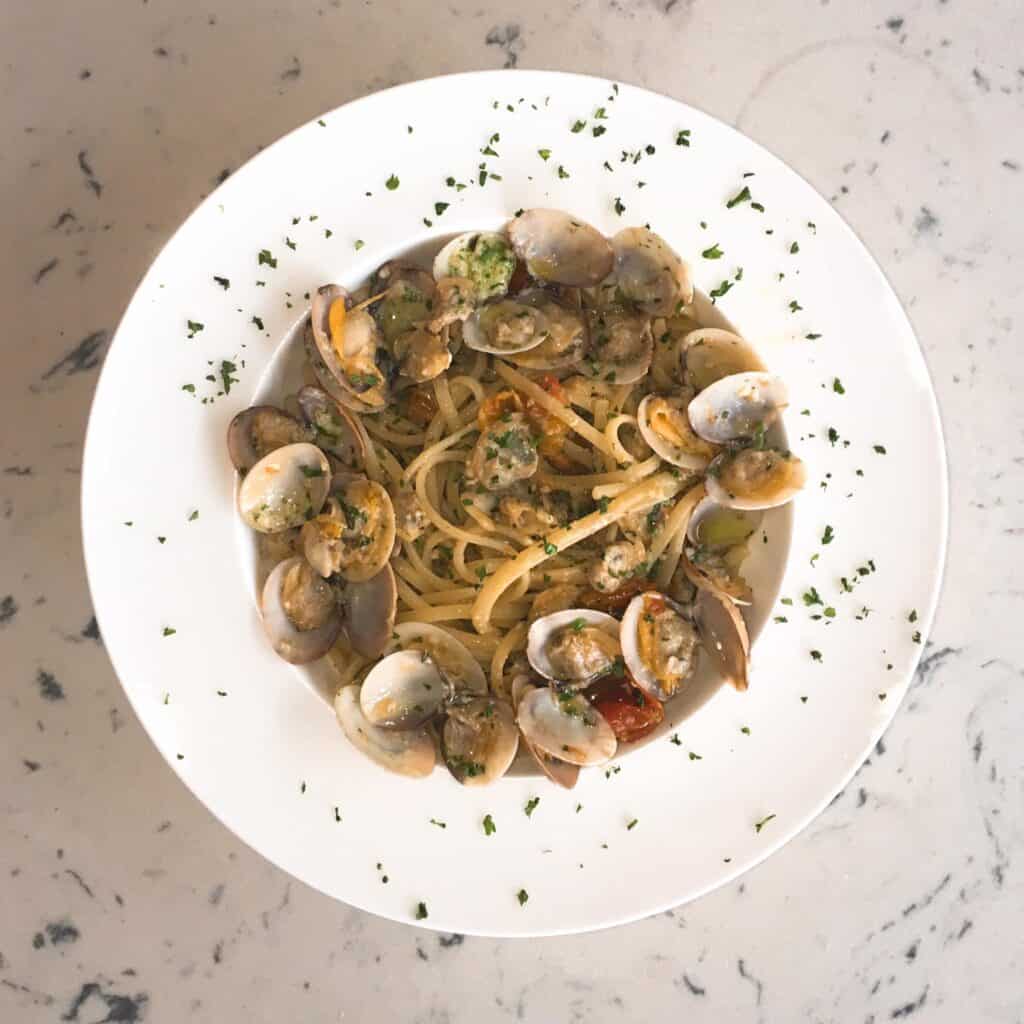 Cosciotto di Pollo al Rosmarino – This dish showcases a roasted chicken leg or thigh, seasoned with fragrant rosemary. The combination of these ingredients makes this dish rich and flavorful that makes for a satisfying main course.
Sicilian Roast Menu Soup and Salads
This menu is made up of a wide variety of salad and soup dishes designed to provide a wholesome option for those seeking lighter meals.
Insalata Del' Orto – This salad is a refreshing mix of garden-fresh vegetables, providing a vibrant and healthy option made with a variety of crisp greens, cherry tomatoes, cucumbers, and other seasonal vegetables to offer customers a light and flavorful choice for their meal.
Zuppa di Pomodoro e Pesto – This dish is a tomato soup infused with the aromatic flavors of basil pesto. The combination of rich tomato broth and the herbal notes of pesto creates a comforting and satisfying soup that is perfect for warming up on a cool day.
Insalata Caesar – The classic Caesar salad is a staple on Sicilian Roast's menu made with crisp romaine lettuce, homemade Caesar dressing, crunchy croutons, and shaved Parmesan cheese resulting in a healthy salad that offers a harmonious blend of flavors and textures.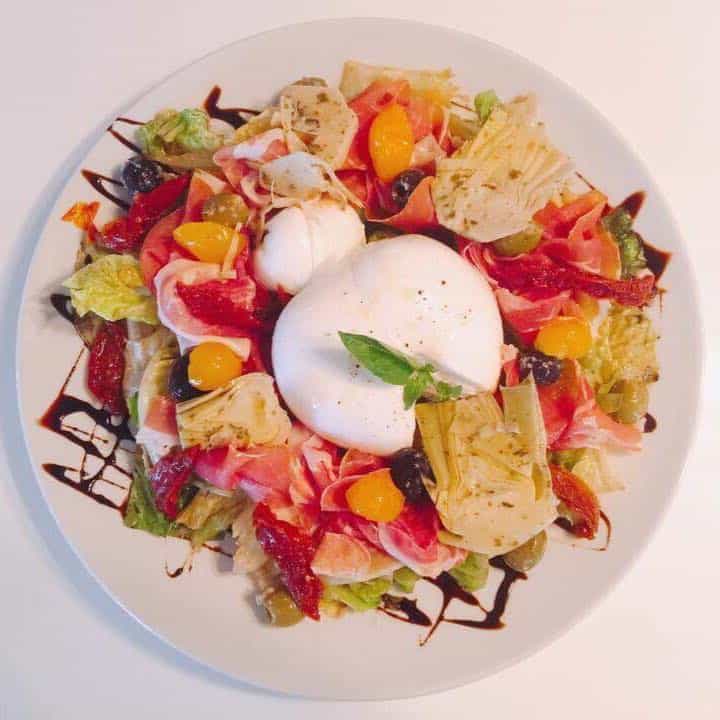 Sicilian Roast Menu Pizza
This menu is filled with pizza items that showcase a variety of flavors and toppings, allowing customers to explore different varieties of pizza.
Tartufo Prosciutto – This pizza is topped with creamy mozzarella cheese, savory prosciutto, earthy truffle paste, and finished with a drizzle of truffle oil which results in a harmonious blend of mouthwatering and aromatic ingredients that is pleasing to all senses.
Quattro Formaggi – This pizza is a cheese lover's dream as it is made with a medley of four varieties of cheese; mozzarella, gorgonzola, Parmesan, and fontina. The combination of different cheese varieties creates a complex and satisfying flavor profile that will surely please cheese enthusiasts.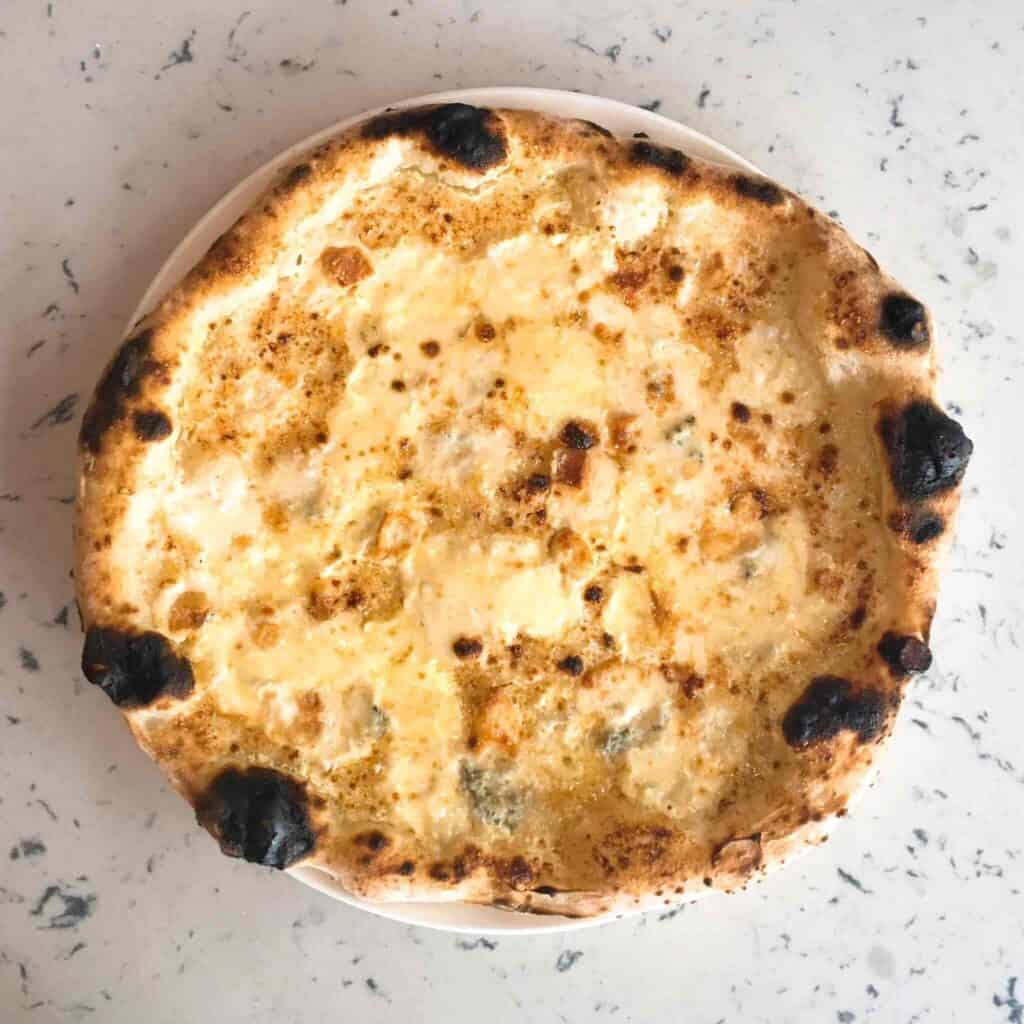 Margherita Pizza – This pizza is topped with fresh tomato sauce, slices of mozzarella cheese, and fragrant basil leaves to highlight the simplicity and the natural flavors of each high-quality ingredient that makes this pizza.
Pasta and Main Course
On this menu, you can find many tasty dishes that come from Italy, which is known for its flavorful cuisine. The chefs put a lot of thought and care into creating these dishes so that they can make sure there's something for everyone's taste buds. Whether you like pasta, pizza, or other Italian specialties, this menu has a wide selection to choose from, ensuring that all customers can find something they'll enjoy.
Desserts
The menu of Sicilian Roast has lots of yummy sweets that are perfect for satisfying your sweet cravings. They have a variety of desserts to choose from, and each one is made with lots of creativity and clever ideas by their cooking team. So, if you love sweet treats, this menu has something special for you to enjoy!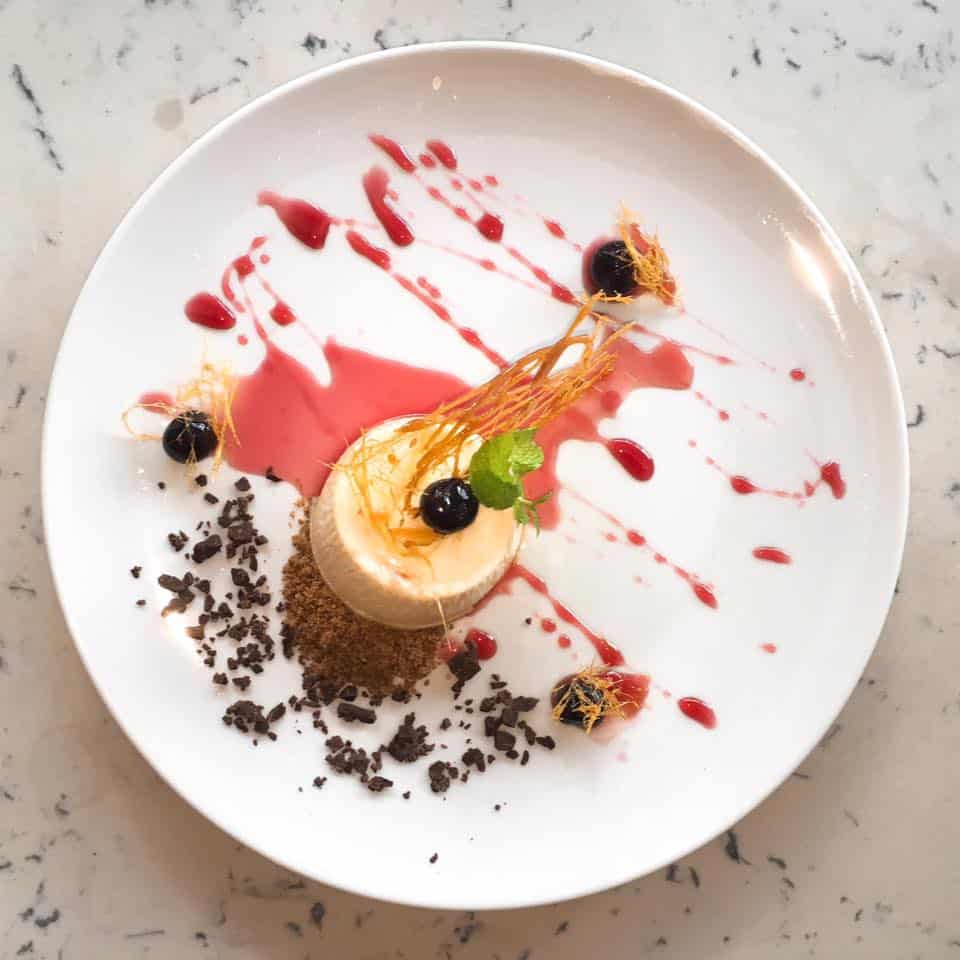 Sicilian Roast Menu Delivery
Sicilian Roast cares about its customers, even when they are at home. They offer a delivery service, so you can enjoy their delicious food in the comfort of your own home. You can check out their menu on popular delivery platforms like FoodPanda. This way, you can see all the tasty dishes they have and also stay informed about any special offers or limited-time items they may have. It's a convenient way to enjoy Sicilian Roast's food and stay connected with what they have to offer!
Social Media Pages
Let their social media pages be your ticket to an Italian coffee experience like no other! Follow them on our caffeine-fueled adventures and awaken your senses to the enchanting flavors of Sicily.
Facebook: https://www.facebook.com/sicilianroastmanila/
Instagram: https://www.instagram.com/sicilianroastmanila
Email: [email protected]
FAQs
What are the main ingredients used in Sicilian Roast?
Sicilian Roast utilizes a variety of ingredients that are characteristic of Sicilian cuisine such as meat, herbs and spices, olive oil, pasta, and other fresh ingredients.
Can you recommend any side dishes or accompaniments that pair well with Sicilian roast?
Sicilian Roast only offers garlic bread as an accompaniment to their signature Sicilian roast.
Is Sicilian Roast spicy or mild in flavor?
The flavor profile at Sicilian Roast can vary depending on the specific dishes and ingredients used.
Is Sicilian Roast available for delivery or takeout through GrabFoods, Foodpanda, or LalaFoods?
Yes, customers can order their favorite Sicilian Roast through third-party delivery services like GrabFood or FoodPanda.
Is Sicilian Roast halal?
There is no information on whether or not Sicilian roast is halal, to determine if Sicilian Roast is halal, it is best to directly contact the restaurant
Conclusion
Sicilian Roast is a fantastic dining destination that allows you to experience the authentic taste of Sicily in the Philippines. Their focus on roasted meats, traditional Sicilian recipes, and top-quality ingredients ensures a delightful culinary experience. Whether you're a fan of Sicilian-inspired dishes or simply looking for a warm and inviting ambiance to enjoy a meal with your loved ones, Sicilian Roast and its Sicilian Roast menu is the perfect restaurant for you. So, don't miss the chance to savor the flavors of Sicily right here at Sicilian Roast!