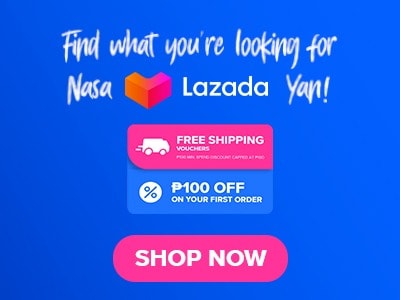 Enjoying different cuisine in our country is easier nowadays since there are a lot of restaurants that offer other countries delicious and awesome foods, in our article we are going to explore a restaurant that serves authentic Japanese cuisine. Japanese cuisine had a wide selection of delicious foods that you can really enjoy. Have you heard about the menu at Nobu Restaurant? Maybe some of you do since they are quite popular because of their delicious dishes. Let's find out about their best-selling items, price, and something about them. Interested already? Well, actually I am quite excited about this one. Let's not prolong this anymore and let's start!
Below, you'll find the updated list of Nobu Restaurant menu prices.
Menu Items
Price (PHP)

Nobu Cold Dishes

Oyster with nobu sauce 3 pcs minimum order
336
Bigeye tuna tataki with ponzu
820
Yellowtail sashimi with jalapeño
880
White fish with dry miso
820
Toro tartar with caviar
1680
Yellowtail or salmon tartar with caviar
1150
Nobu crispy rice with spicy tuna salmon crab
690
Salmon tataki with karashi su miso
990

Tiradito

White fish
820
Scallops
1280
Octopus
890

Ceviche

Mixed seafoods
820
Lobster
1020

Nobu Style Taco

Pork
230
Tomato salsa tuna
240
Lobster
375
Salmon spicy miso
220

New Style Sashimi

Tofu
240
White fish
820
Salmon
990
Oyster
1340

Nobu Salad

Edamame
140
Spicy edamame
160
Field greens
240
Tomato matsuhisa salad
300
Kelp salad
380
Salmon skin salad
780
Shiitake salad
280
Green papaya salad
400
Warm mushroom salad
560
Sashimi salad
980
Lobster shitake salad
4000

Nobu Dshes Hot

Black cod butter lettuce
290
Nasu miso
320
Squid pasta with light garlic sauce
990
Shrimp with wasabi pepper or spicy garlic sauce
1120
Rock shrimp tempura with creamy spicy, creamy jalapeño
1135
Wagyu gyoza 5pcs
1400
Salmon with crispy spinach and yuzu soy
1560
King crab tempura amazu ponzu
2500
Black cod miso
2100
Shrimp and lobster with spicy lemon dressing
2200
Chilean sea bass with dry miso, black bean or umami
3170
Lobster with wasabi pepper or uni butter
3900

Specialty Tempura

Shojin vegetables
420
Shrimp
980
Shrimp and vegetables
1180
Seafood kakiage
650

Sushi and Sashimi

Tamago
150
Aori squid
150
Belt fish
150
Shrimp
200
Lapu-Lapu
175
Bigeye tuna
200

Imported

Smelt egg
190
Salmon egg
280
Blue fin oh toro
750
Snow crab
290
Surf clam
200
Fresh water eel
270
Yellowtail
280
Scallop
250

Sushi Roll

Bigeye tuna
290
Spicy bigeye tuna
280
Salmon avocado
390
California
360
Shrimp tempura
270
Salmon skin
240
Vegetable
230
House special
NA
Soft shell crab
NA

Assorted Platter

Sushi ocean 8
1150
Sushi ocean 10
1720
Sashimi ocean 12
1920
Nobu pacific rim
2880

Tobanyaki

Australian grass fed beef tenderloin
2140
Mixed seafoods
1720
Mixed mushrooms
780

Nobu Yakimono

Free range chicken
1080
Salmon
1460
Australian grass fed beef tenderloin 180g
2400
US prime dry aged ribeye
8000

Brick Oven Dishes

Seasonal vegetables with jalapeño salsa
485
Umami marinated whole chicken
1100
Nobu manila style kurobuta pork sisig
1960

Kushiyaki

Vegetable
320
Chicken
400
Shrimp
710
Beef
740

Soup and Noodles

Miso soup
200
Akadashi soup
280
Mushroom soup
340
Clear soup
500
Spicy seafood soup
580
Chilled soba noodles
640
Yaki udon
590

Omakase

Signature omakase
4580
Seasonal omakase
5600

Nobu Dessert

Bento box
440
Nobu halohalo
420
Nobu Cheesecake
440
Green tea chocolate royale
480
Miso cappuccino
385
Selection fresh fruit
420
Ice cream or sorbet
300
About Nobu Restaurant
Chef Nobu is known in the culinary world he is the founder and owner of Nobu restaurant. He started to build his sushi empire and it became famous and now has three dozen restaurants worldwide. Their location samples are in Manila, Beijing, Malibu, and Budapest. Nobu started their restaurant career in Peru, he then established Japanese fusion cuisine and eventually became popular all over the world until he moved to LA.
Since the restaurant was a success, he then attracted the attention of Robert De Niro, a screen legend who's known worldwide. The two started to know each other in 1989, De Niro proposed that they started a restaurant in New York that year but Matsuhisa opened the restaurant after 2 years because of his busy schedule. Eventually, De Niro becomes a business partner of Nobu restaurant and the rest is history. This restaurant has already made its name in the restaurant industry specifically among those who love Japanese food, especially sushi and sashimi.
Cold Dishes
The Nobu Restaurant is offering cold dishes on their menu. They have 8 options for their cold dishes. First is their Oyster with Nobu sauce, the minimum order is 3 pcs per order. Second is the Bigeye Tuna Tataki with Ponzu and this one is my favorite. The third on the list is their version of Yellowtail Sashimi with Jalapeño, a bit spicy and good. Fourth, is their White Fish with Dry Miso and this one is really light.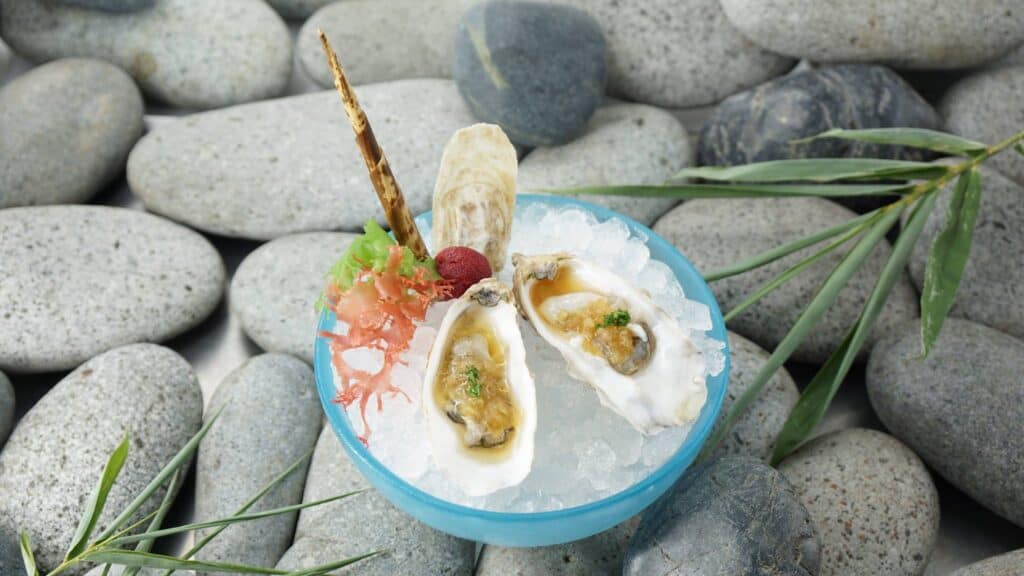 The next one is their version of Toro Tartar with Caviar; this amazing cold dish is something that you will surely love. Other than that, they also have their version of Yellowtail or Salmon Tartar with Caviar this is one a bit cheaper than the previous dish with equal quality. Next is their Nobu Crispy Rice with Spicy Tuna, Salmon, and Crab. I recommend this to everyone who loves crabs. Last but not least, is their Salmon Tataki with Karashi Su Miso, which is light as well.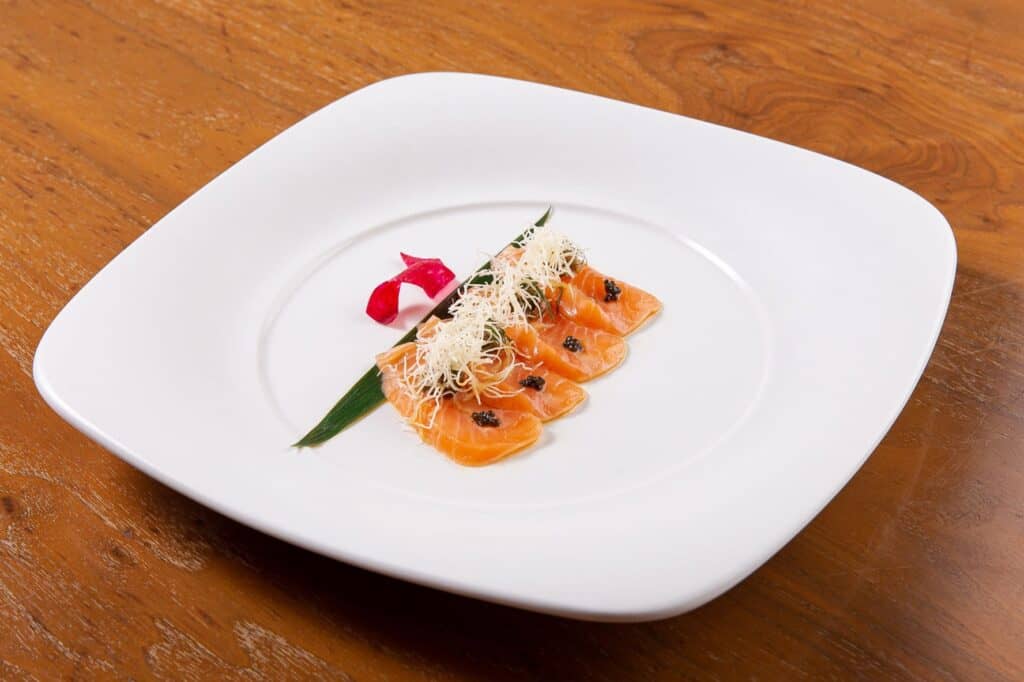 Hot Dishes
On the Nobu Restaurant hot dishes menu, they have 12 options to choose from. Black Cod Butter Lettuce is the first on the list and this one is really good. Next on their hot dishes menu is their Nasu Miso, you'll definitely love this one. They also have pasta on their hot dishes like their Squid Pasta with Light Garlic Sauce. Next, is their Shrimp with Wasabi Pepper or Spicy Garlic Sauce; this is a bit hot so if you like spicy foods this is a great option.
Next on our list is their Rock Shrimp Tempura with Butter Ponzu, Creamy Spicy, or Creamy Jalapeño, this one is good as well. Wagyu Gyoza is what I recommend for you if you love gyoza because it's really good, it has 5 pcs per serving. Next, the dish is called Salmon with Crispy Spinach and Yuzu Soy, a lighter meal but definitely delicious. If you're looking for different seafood why not try their King Crab Tempura Amazu Ponzu, this one is delicious as well.
Black Cod Miso is one of their most popular dishes, a must-try as well. Next on our list is their version of it. Shrimp and Lobster with Spicy Lemon Sauce. They also have Chilean Sea Bass with Dry Miso, Black Bean, or umami. Last but not least is their Lobster with Wasabi Pepper or Uni Butter, this is highly recommended as well. They have a lot of delicious dishes on their hot dishes menu that you should try for yourself.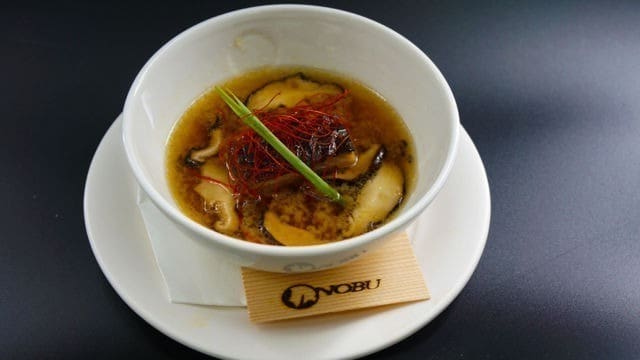 Nobu Restaurant Sushi & Sashimi Menu
Nobu restaurant's sushi & sashimi menu has 6 choices, 2 pcs are the minimum order, and the ingredients, especially the seafood that they use on their sushi & sashimi are local. First on the list is their Tamago. Next is Aori Squid, this one is also my favorite just like the next option which is belt fish. Shrimp and Bigeye Tuna and Lapu-Lapu is a great option if you love to fish.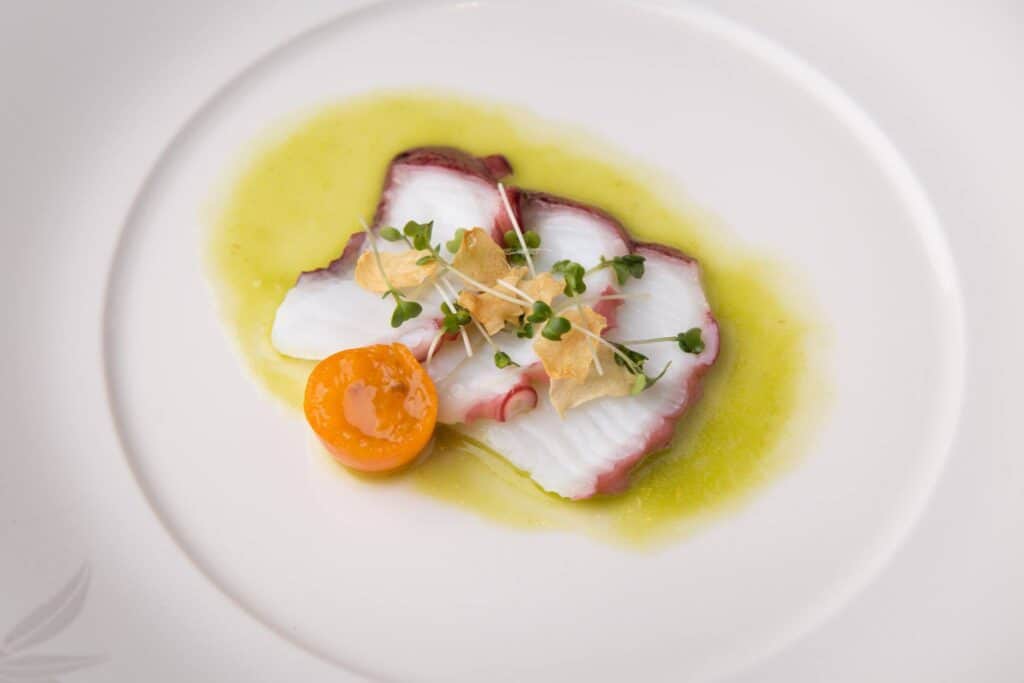 Sushi Roll
Nobu Restaurant menu also offers sushi rolls and by the way, their sushi rolls are hand rolled to ensure the quality of their food. They have 7 options on their sushi roll, it should be 9 but house special and soft-shell crab is unavailable at the moment. They have their Bigeye Tuna Sushi Roll and the Spicy Bigeye Tuna, if you're looking for a kick. Next, is their version of salmon avocado. This one is really good just like their version of the California sushi roll. They also have Shrimp tempura, salmon skin, and vegetables for a different option.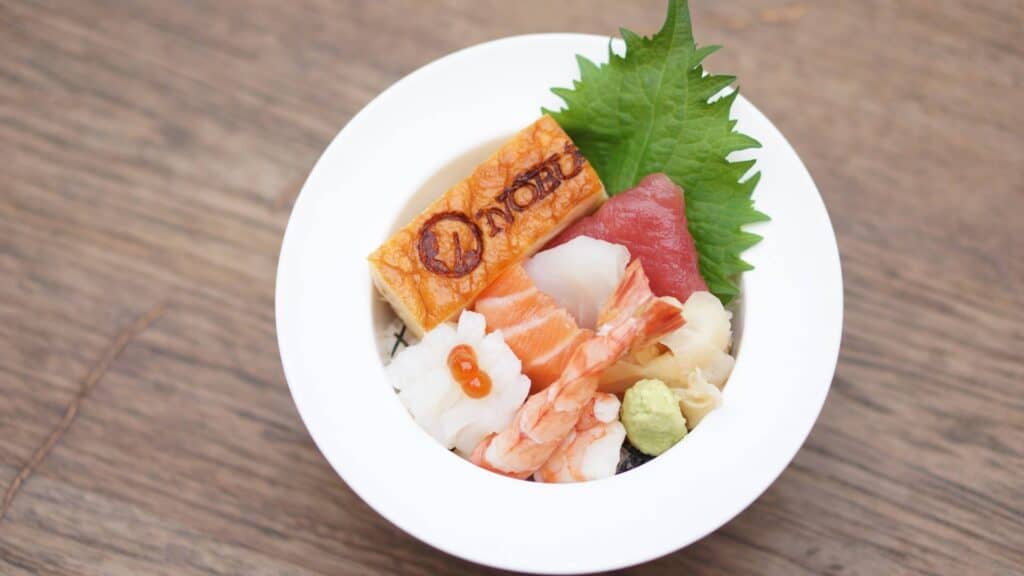 Nobu Restaurant Assorted Platter Menu
The assorted platter of Nobu restaurant has four options and their assorted platter is great for sharing. They have 4 options to choose from. First is Sushi Ocean 8. This includes the chef's selection of 8 pcs of sushi with miso soup. Second on the list is their Sushi Ocean 10, which includes 10 pcs of chef's selection sushi with miso soup. Third on the list is their Sashimi Ocean 12, which includes a chef's selection of 12 pcs sashimi, a bowl of rice, and miso soup. Last but not least is their Nobu Pacific Rim, which includes 8 pcs sashimi and 5 pcs sushi from the chef's selection, a bowl of rice, and miso soup.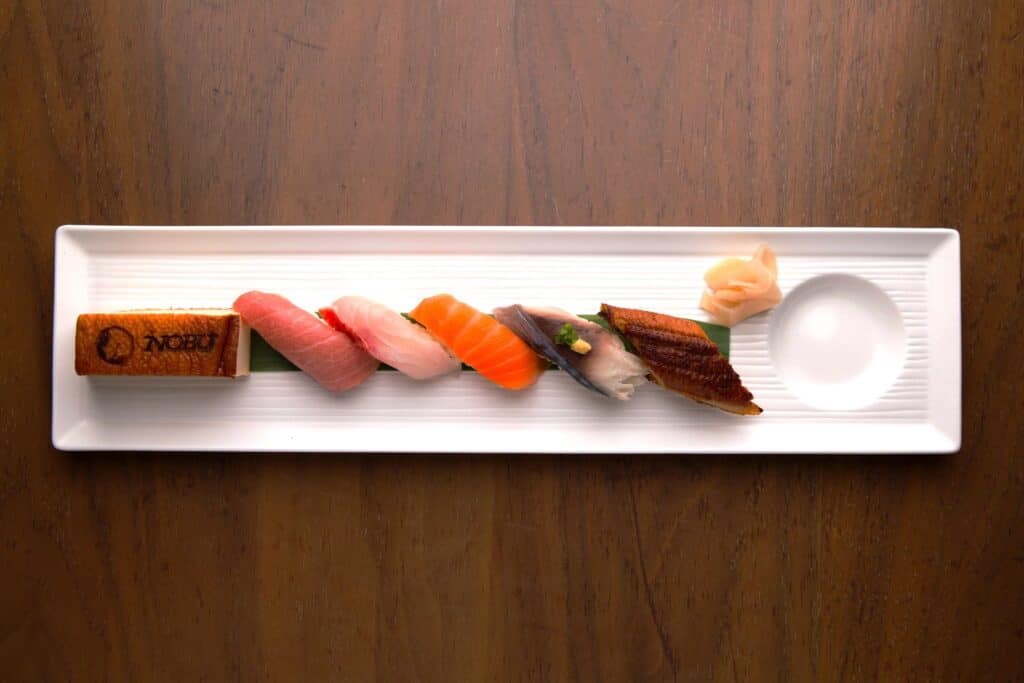 Soup & Noodles
If you love soup and noodle dishes no worries since Nobu restaurant also offers them. They have 5 choices of soup and 2 for a noodle dish. They have Chilled Soba Noodles and Yaki Udon for noodle dishes and miso, akadashi, mushroom, and clear and spicy seafood for their soup option.
Nobu Salads
Nobu restaurant offers salad, so if you're looking for a healthier option like trying to lose some weight while enjoying a good meal then their salad is a great choice. They have 11 salad options to choose from. They have edamame, spicy edamame, field greens, tomato matsuhisa, kelp, green papaya, shitake, and warm mushroom for veggie salad and salmon skin, sashimi, and lobster shitake for a salad with healthy meat.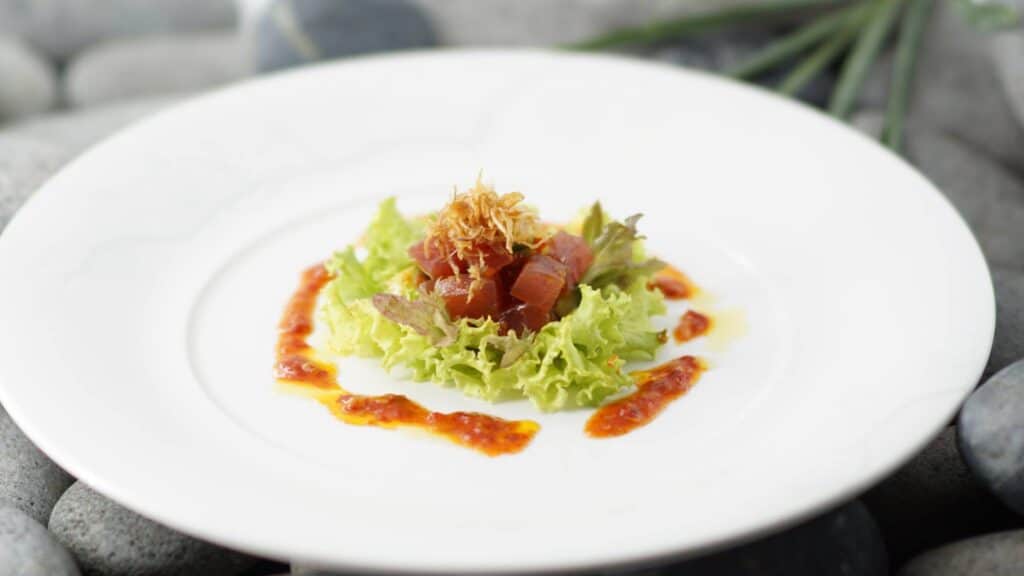 Nobu Restaurant Menu Delivery
When you check their website, you'll see that they don't currently deliver their food. But don't fret! If you're yearning for their delectable dishes, you can still place an online order and have it delivered by your preferred food courier. Alternatively, you can opt for take-out orders and use Pasabuy services in your area. So, go ahead and indulge in their mouth-watering menu without leaving the comfort of your home.
Social Media Pages
Making reservations and checking out the menu at Nobu Restaurant has become easier with social media. Many businesses have active social media accounts that allow customers to make reservations or inquire about availability through direct messaging. When making reservations or transactions online, it's important to use official channels to avoid scams or fraud. By supporting their social media pages and leaving positive reviews, customers can help to boost their visibility and attract more potential customers.
Facebook: https://www.facebook.com/nobumanila/
Instagram: https://www.instagram.com/noburestaurantmanila
Twitter: https://twitter.com/NobuRestaurants
Website: https://www.noburestaurants.com/manila/contact-and-hours/
LinkedIn: https://www.linkedin.com/company/nobu-restaurant-group
YouTube: https://www.youtube.com/@nobu.restaurants
Conclusion
A great place to go if you're craving delicious Japanese sushi, sashimi, and other dishes. Can't tell that this is an affordable restaurant, A bit pricey but worth it. Their place is well-maintained and comfortable, and the cozy atmosphere inside the restaurant is also one of the reasons why many prefer this place and its spotlessness. They serve fast and the quality of their food is fantastic. The Nobu Restaurant menu offers a variety of great choices that you will surely love. I highly recommend this restaurant to those who love high-quality Japanese food.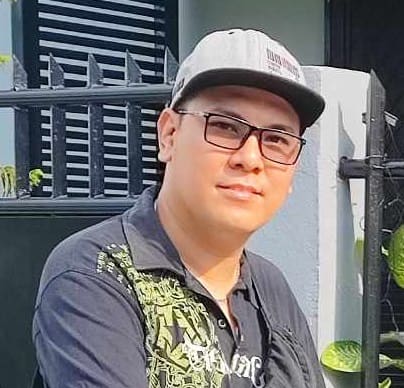 Hi! I'm Nivek Strife, the person who made MenuPH. I'm the one who added most of the popular menus you see on this website, and I really hope you enjoy them! Feel free to check them all out.
Growing up, I was surrounded by lots of tasty foods, like the classic Adobo and the sweet Leche Flan. That love for the many flavors of the Philippines is what got me excited about adding to MenuPH. When I learned how to make websites, I saw the need for a place to show off all the amazing Filipino dishes, and that's how MenuPH started.
MenuPH isn't just a website; it's like a fun journey into food. I've teamed up with famous chefs and found great places all over the Philippines to bring you a bunch of menus that show off the best of Filipino cuisine. Whether you're into the usual dishes or new twists, MenuPH is here to guide you through the rich world of Filipino flavors.
With MenuPH, my aim is to help local businesses, talk about good food choices, and make a group of friends who love food. No matter if you like fancy restaurants or street food, MenuPH has something for you. Come join me on this food adventure as we find great places, taste real flavors, and enjoy the unique food traditions that make the Philippines awesome.