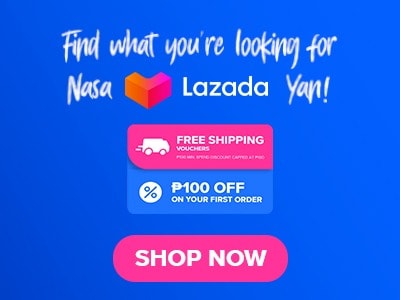 As many people who previously visited My Country House Tagaytay say, it isn't just a restaurant, it's an experience. As you step into this restaurant, you will find yourself in a new world where you can enjoy new and unique flavors from the My Country House Tagaytay menu, paired with a nice and comfortable place in a picturesque setting that will surely infuse your spirit with peace and tranquility. So if you are looking for a restaurant where you can anticipate delicious food as well as a place to unwind and relax, make sure to visit My Country House Tagaytay.
Below, you'll find the updated list of My Country House Tagaytay menu prices.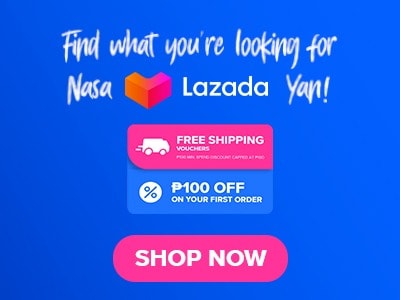 Menu Items
Price (PHP)

Morning Favorites

My Country House Breakfast
595
Country Filipino
495
Salmon Gravlax and Smashed Avocado Toastie
695
Nutella and Fruit Croissant French Toast
395
A Really Good French Omelette
495
Spanish Chorizo and Egg Skillet
495
Steak and Eggs
995
Classic Egg Benedict
595

Appetizers to Share

Cheese Gougeres
350
Miso Bagna Cauda
395
Roasted Bone Marrow
550
Seared Pote Gras Canapes
975
Roasted Farm tomato
520
Herb Crusted US Beef Carpaccio
750
Escargots a la Maison
795
Salmon Gravlax in Three
695
Burrata and Beets
550

Soup

Lobster and Seafood Bisque en Croute
495
French Onion
375
Roasted Beetroot and Beef Borscht
350

Garden and Grain

Truffled Mushroom Fricassee Vol-au-Vent
350
Green Pea nad Asaparagus Israela Couscous Risotto
420
Roasted Cauliflower Steaks
475
Spicy Chickpea Masala Curry
295
Summer Arugula SAlad
395
Greenhouse Grain Salad
450

Housemade Pasta

Saffron Lobster Pappardelle
795
Truffled Mushroom and Cheese Cappalletti
650
Slow Braised Oxtail Ragu Pappardelle
650

Family Style

Sunday Puchero
1595
Chef's Famous Melting Salmon
795
Lengua Estofado
795
Twice Cooked US Beef Short Ribs
895
Crispy Whole Pork Kuckle Confit
1200
Duck Confit Cassoulet
895
Country Chicken Relleno
995

Paella

Negra
995
Saffron Seafood
1100

The Grill

Grilled Whole Fish
1100
Pacific Scallops, tiger prawns, salmon and calamari brochettes
750
Char-grilled 100% US Angus Beef Cheeseburger
795

Sides

Beef Fat Garlic Fried Rice
250
Creamy Potato Puree
225
Potato Gratin
225
House-made Spiced Fries
195
Roasted Sweet Potatoes with Butter, Cream, and Onions
250
Classic Creamed Spinach
195
Grilled Garden Vegetables
250
Simple Arugula Salad with Vinaigrette
250
Sweet Miso Carrots in Hoeny nad Pistachios
225

For the Table

A bowl of Tagaytay's Seasonal Fresh Fruit
395
Basket of Warm Pastries and Bread with Housemade Preserves Marlade nad Butter
250
A jar of Fresh Yogurt with Honey Dried Fruit and Nuts
295
Hosue-Made Salmon Gravlax with Capers, Dill Honey Mustard, Fresh Dill, Lemon, Onions
595
A Pitcher of Freshly Squeezed Citrus Juice

The Liquor Cabinet

House G&T
450
Mimosa in the Garden
320
Viva La Margarita
395
My Country Spritz
420
Cabana no 8
350
Dragon Blood
320
Si Sir
350
A Brunchy Bloody Mary
420
San Fransisco Style Irish Coffee
350
Sangria Blanco
395
About My Country House Tagaytay
Located in the picturesque landscapes of Tagaytay, this restaurant offers a tranquil escape from the bustling urban life, inviting you to unwind and reconnect with nature while enjoying delicious-tasting food offerings. Guests can indulge in a culinary journey that showcases local and international flavors, prepared with a touch of creativity and finesse. And what truly sets My Country House apart is its genuine hospitality and personalized service. The restaurant's attentive staff ensures that every guest who visits My Country House Tagaytay is comfortable, enjoyable, and unforgettable.
My Country House Tagaytay Menu Best Sellers
Diners are sure to elevate their dining experience with My Country House Tagaytay's best-selling dishes that pay homage to the elegance and richness of French cuisine, each one of them captures the essence of French cuisine allowing diners to able to experience the diverse and captivating flavors of France.
Escargots a la Maison – Escargots a la Maison presents a luxurious and savory dish that invites diners to indulge in a classic French delicacy. Every bite from this dish is bursting with a combination of flavors due to the garlic and butter complementing the earthy essence of the snails.
Lobster and Seafood Bisque en Croute – The velvety bisque, infused with the delicate flavors of lobster and seafood, is enclosed within a golden, flaky pastry shell. With each spoonful, diners are treated to a luxurious blend of creamy textures and sea-inspired richness.
Crispy Whole Pork Knuckle Confit – Made with a pork knuckle that is carefully cooked using the confit technique, resulting in meat that is both flavorful and tender. It is served with accompaniments that enhance the dish's character making it one of the most popular dishes at this restaurant.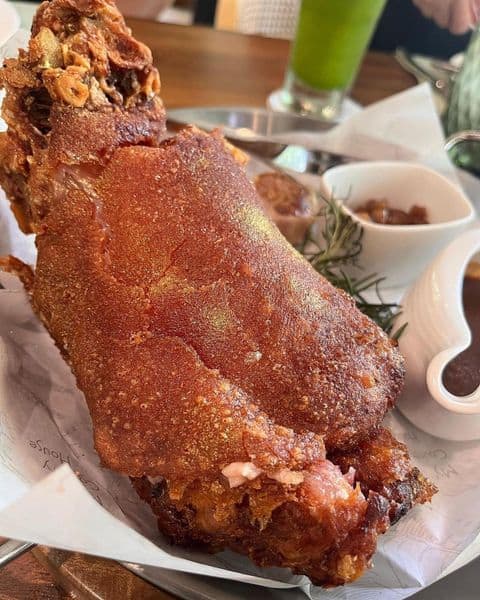 Duck Confit Cassoulet – The tender duck confit, combined with hearty white beans, sausage, and aromatic herbs, creates a robust and comforting dish. The flavors meld together, with each component contributing to a symphony of taste paying homage to the soul-soothing comfort of traditional French fare.
My Country House Tagaytay Morning Favorites Menu
These offerings showcase dishes with a blend of flavors and ingredients that are sure to cater to a variety of tastes. Each dish demonstrates My Country House Tagaytay's ability to transform traditional favorites into a modern masterpiece.
Spanish Chorizo and Egg Skillet – The robust and smoky notes of Spanish chorizo from the My Country House Tagaytay menu dance alongside perfectly cooked eggs, creating a symphony of savory delight. The beautiful presentation of this dish adds a touch of rustic charm and makes it more mouthwatering, inviting diners to savor every bite.
Steak and Eggs – The tender steak that is cooked to the guest's preference, pairs really well with perfectly prepared eggs. The dish's balance of protein and comfort is highlighted by the tender meat's juices mingling with the yolks.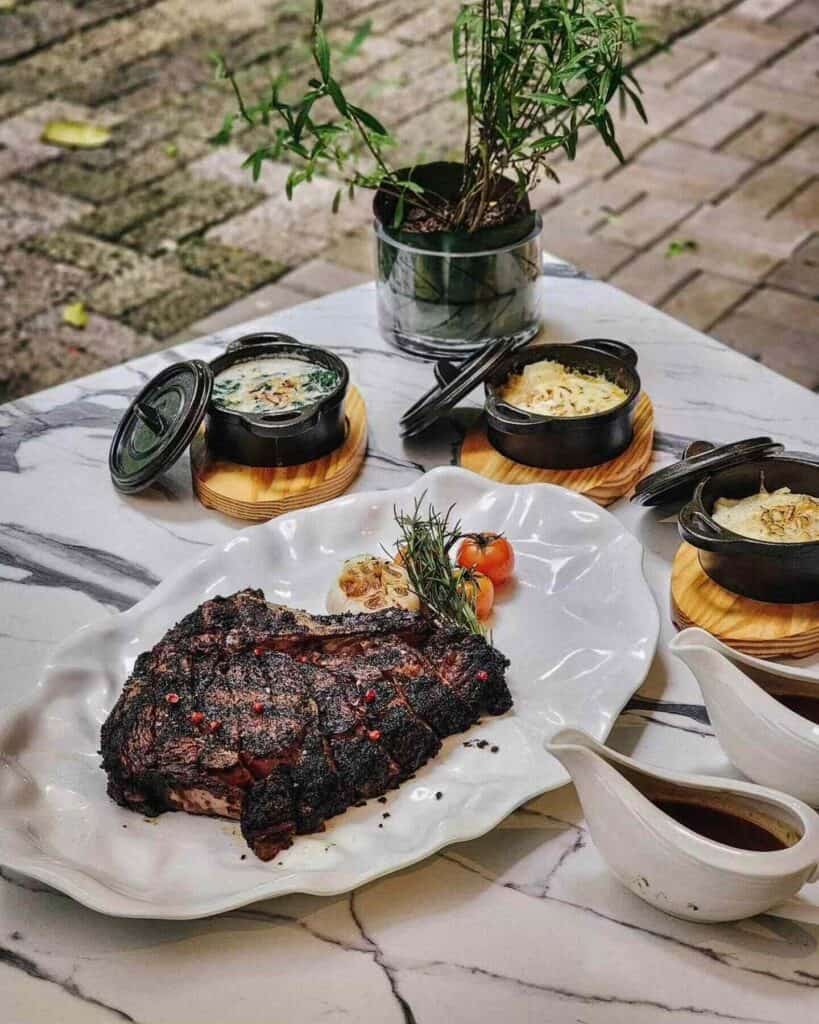 Salmon Gravlax and Smashed Avocado Toastie – Salmon Gravlax and Smashed Avocado Toastie is a modern twist on a breakfast favorite. The delicate and flavorful salmon gravlax is layered atop a bed of smashed avocado, creating an exciting contrast of textures. 
Appetizers to Share
My Country House Tagaytay's appetizer selection offers a variety of unique and delicious starting items that invite diners to savor the beauty of flavors, textures, and creative presentations. Each one of them is sure to whet anyone's appetite and leave them craving for the other items ahead.
Cheese Gougeres – These light and airy French choux pastry puffs are filled with a savory cheese mixture that's both rich and flavorful. The delicate texture of the gougeres pairs perfectly with the boldness of the cheese, creating a nice balance that is both enjoyable and satisfying.
Miso Bagna Cauda – This appetizer menu of My Country House Tagaytay provides a pleasing dip for a variety of vegetables. The dish's interactive nature invites diners to indulge in a communal and flavorful experience. The umami notes of the miso, combined with the freshness of the vegetables, create an experience that is both refreshing and satisfying.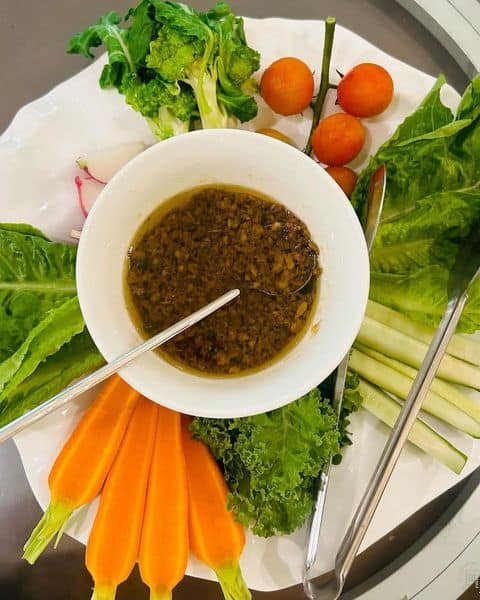 Roasted Bone Marrow – The rich and creamy marrow is roasted to perfection, creating a velvety texture that is both luxurious and deeply flavorful. It is served with accompaniments such as crusty bread and condiments, making each spoonful of marrow both indulging and satisfying.
Soup
The menu presents soup dishes with diverse flavors and culinary inspirations, promising a gratifying and memorable dining experience. The Lobster and Seafood Bisque en Croute is a luxurious indulgence featured on the My Country House Tagaytay menu, harmonizing the delicate sweetness of lobster and assorted seafood within a flaky pastry shell. Meanwhile, the French Onion soup is also a part of this menu which is a comforting classic prepared by slow-cooking onions and placing a golden layer of melted cheese atop a toasted baguette slice.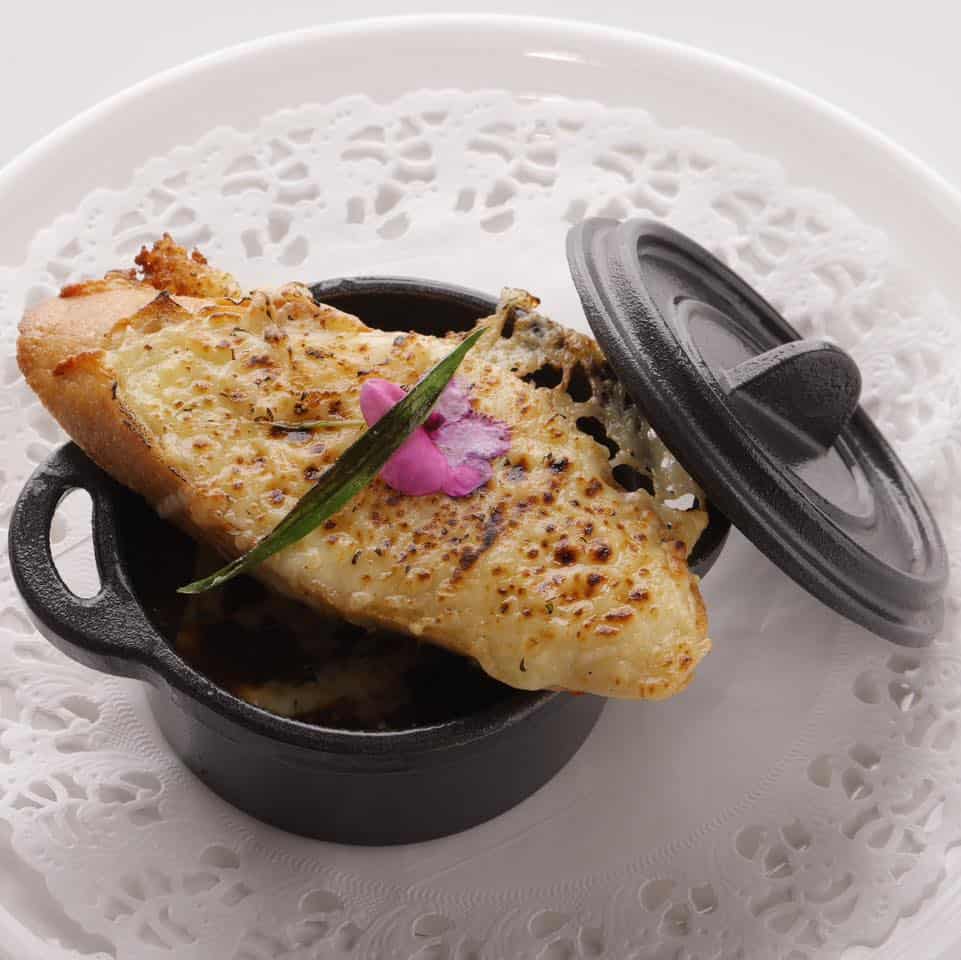 Paella
My Country House Tagaytay's Paella menu showcases an inviting duo of paella options that celebrate Spanish flavors. Negra Paella entices with its intriguing darkness, featuring squid ink-infused rice adorned with an array of seafood treasures, while the Saffron Seafood allows diners to experience the flavors of Spain with its vibrant saffron-hued rice.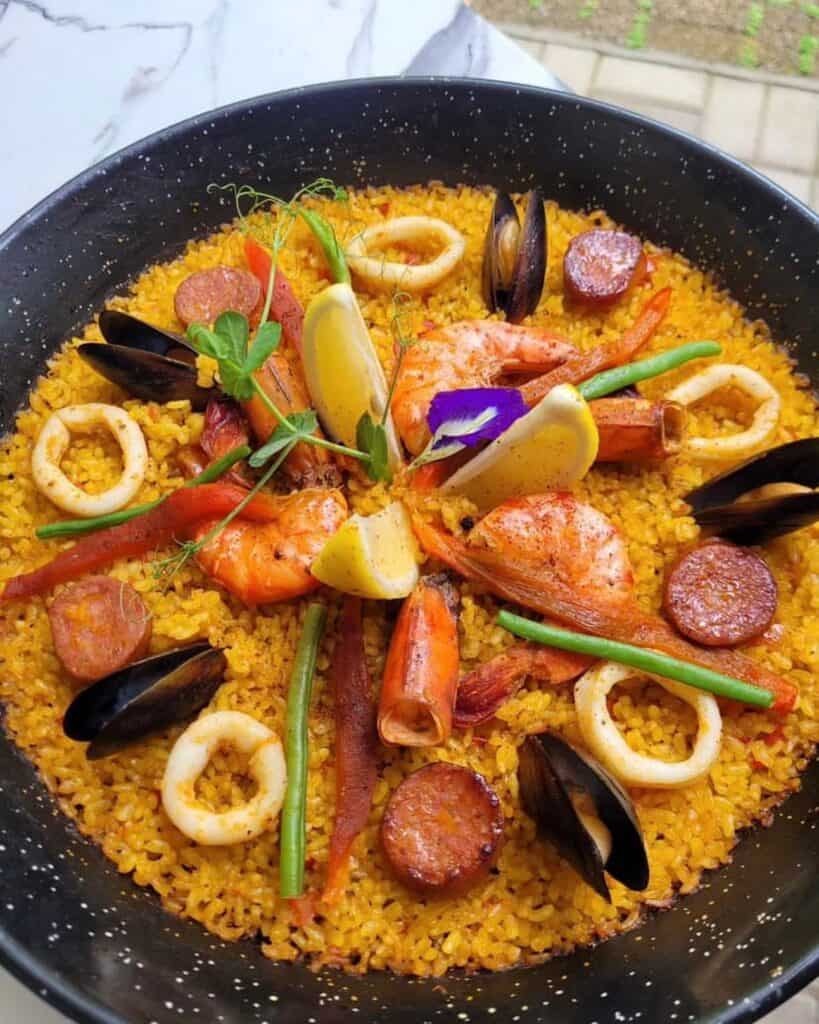 Sides
This menu offers a variety of side dishes featuring a duo of potato creations that promise to elevate any meal. Creamy Potato Puree is a velvety treat, that boasts of having a luxuriously smooth texture and buttery essence that provide a comforting contrast to the main dish. The other side, which is the Potato Gratin brings a combination of textures and flavors, with layers of tender potato enveloped in a creamy sauce, offering a harmonious blend of richness and satisfaction.
My Country House Tagaytay Menu Delivery
My Country House Tagaytay's menu delivery service adds an extra layer of convenience, catering not only to loyal customers but also extending its reach to those who might not have been acquainted with the restaurant before. For regular customers, this service streamlines the ordering process, while for newcomers, it acts as a delightful introduction. You can easily place your orders either directly through the restaurant's dedicated hotline or via third-party delivery platforms such as FoodPanda or GrabFood, making sure that your favorite dishes are just a few clicks away, wherever you are.
Social Media Pages
Join their cozy social media community by tapping that 'Follow' button – it's not just a click, it's an invitation to a virtual getaway filled with scrumptious surprises. Get ready to be enchanted by glimpses of their rustic haven and tantalizing dishes, from soul-soothing soups that warm the heart to farm-to-table creations that celebrate nature's bounty.
Facebook: https://www.facebook.com/raintreemycountryhouseph
Instagram: https://www.instagram.com/mycountryhousetagaytay
Website: https://www.raintreehospitality.net/mycountryhouse
FAQs
What is My Country House Tagaytay, and what type of cuisine does it offer?
My Country House Tagaytay provides a variety of dishes that were inspired by international cuisines, mainly French and Filipino.
Does My Country House Tagaytay have a delivery service for its food orders?
Yes, this restaurant offers delivery services via third-party applications like Grabfoods, or FoodPanda.
What are some of the most popular dishes on My Country House Tagaytay's menu?
Some of the most popular items at My Country House Tagaytay are the Escargots a la Maison, Lobster and Seafood Bisque en Croute, and Crispy Whole Pork Knuckle Confit.
Is My Country House Tagaytay family-friendly and suitable for large groups?
My Country House Tagaytay is the perfect place for family and a group of friends to visit.
Conclusion
My Country House Tagaytay is a restaurant that combines culinary excellence with a serene and picturesque setting. The extensive menu, influenced by both French and Filipino cuisines, offers a diverse range of dishes that celebrate tradition, creativity, and the artistry of culinary mastery. For those who want convenience, the menu delivery service ensures that these delicious offerings can be enjoyed in the comfort of your own home, allowing you to bring a piece of My Country House's flavors to your doorstep.