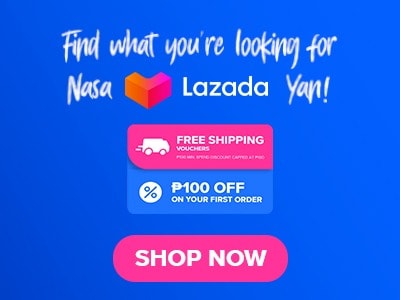 The Dong Juan menu offers a variety of dishes that showcase local flavors as well as international, which are a mix of Filipino, Asian, and Western cuisine. They have a selection of appetizers, entrees, and desserts that cater to different tastes and preferences. Their menu is known for its affordable prices and generous portions, making it a popular choice for casual dining and group gatherings.
Menu Items
Price (PHP)

Salad

Vinaigrette Dressing
249
Caesar Salad Dressing
249

Soup

Steamy Seafood Soup
269
Beef Soup
319
Macaroni Soup
269

Specials

Ribs in Barbecue Sauce
329
Asian Style Crispy Pork Knuckles
529
Broccoli in Mushroom and Seaweeds
259
Bangus with Olives & Capers
319
Seared Salmon with Rice Pilaf
469
Dong Juan Fried Rice
189
French Fries
109
Steamed Rice
39
Gravy
39
Garlic Rice

Pasta

Linguine Meatballs in Marinara Sauce
209
Cebu Native Chorizo Pasta
229
Spanish Chorizo Pasta
229
Linguine Carbonara
299
Gambas Al Ajillo Pasta
279
Pacific Pasta
299
Lignuine Alle Vongole
299

Gourmet Burgers

Dong Juan Burger
189
Dong Juan Cheese Burger
199
Dong Juan Mushroom & Cheese Burge
289
Dong Juan Ultimate Bacon Burger
219
Double "D" Burger
309
Red Hot Double "D" Burger
359
Bunless Dong Juan Burger
329

Pizza

Dong Juan Cheese and Garlic
299
Dong Juan 3 Sausage Pizza
389
Dong Juan All Meat Special
389
Bacon and Mushroom Pizza
389
Pepperoni
389
Hawaiian Pizza
389
Dough

Sizzlers

Burger Steak
179
Pork Chop Steak
179
Dong Juan Beef Tips
349
Spicy Shrimp in Crab Roe & Olive Oil
299
Sizzling Milk Fish with Garlic Bits
279
Spanish Chistorra
269
Chorizo Bilbao
245

Fritters

Chicken Nuggets
199
Fish Nuggets
189
Onion Rings
169
Calamares
209
Popeye Shrimps
259
Chicken Wings
209
Chicken Drumstick
209
Chili Wings
219
Fish and Chips
299
Mozzarella Sticks
289

Steak Break

Full Steak
499
Lunch Steak
299

Perfect Lunch Box Deal

Sizzling Burger Steak Meal
179
Crunchy Fish Nuggets Meal
189
Sizzling Pork Steak Meal
179
Juicy Dong Juan Burger
199
Scrumptious Linguine in Marinara Sauce
209
Delicious Back Ribs Meal
219

Desserts

Warm Brownie Melt
129
Creme Brulee
129
Mug Cakes
199
Perfect Blend
199

Beverages

Kalamansi Blush
109
Herbed Iced Tea
189
DJ Signature Lemon Iced Tea
59
Twinnings Tea
79
Lemon Iced Tea Dong Juan
189
Fresh Fruit Shakes
150
Happy Drink
129
Happy Bong
399
Bottled Water
39
Canned Soda
60
Canned Juice
60
Beer
79
Wine
169
Coffee
89
About Dong Juan
Dong Juan is a Filipino restaurant chain that is located in Cebu, Philippines. It was founded in 2008 by Carlo Calma, an architect and food enthusiast. The name Dong Juan was inspired by the Don Juan character in the Spanish epic poem "El Burlador de Sevilla." The restaurant has a rustic and cozy ambiance, with wooden interiors and dim lighting. Dong Juan is best known for their burgers, which are made from locally sourced ingredients and served on homemade brioche buns. The cozy and rustic ambiance of the restaurant makes it ideal for casual dining with family and friends.
Dong Juan Menu Best Seller
This menu features a variety of dishes that customers frequently order when they visit Dong Juan.
Ribs in Barbecue Sauce – The meat in this dish is cooked so perfectly that the meat falls off the bone. The sauce has a perfect blend of sweet and savory that complements the tender meat, making this dish even more mouthwatering.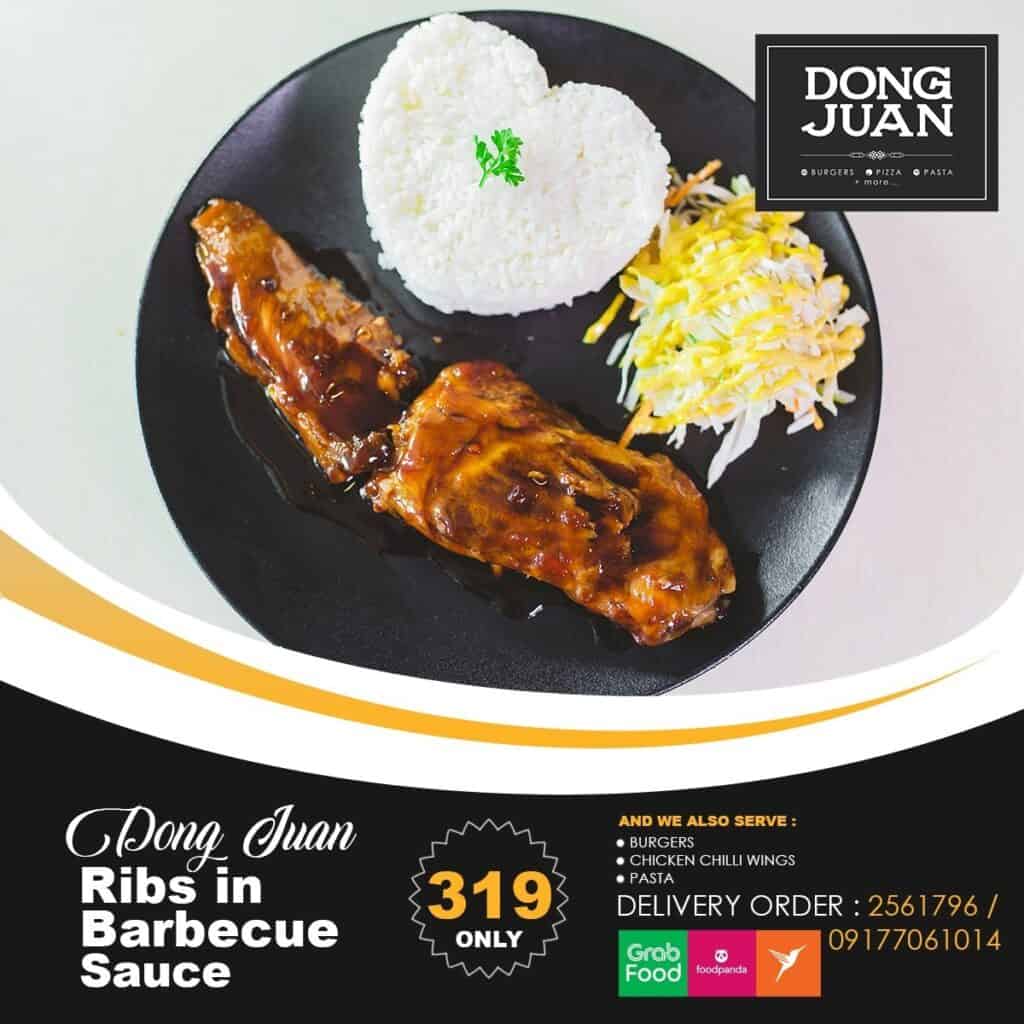 Asian Style Crispy Pork Knuckles – These consist of deep-fried pork knuckles that are both crispy and flavorful. The pork knuckles are then glazed with a sweet and savory sauce, which enhances the already flavorful dish. It is served with vegetables on the side to balance out the richness of the pork knuckles.
Dong Juan Cheese Burger – This burger is truly one of Dong Juan's classic dishes. The beef patty is juicy and flavorful, and the melted cheese adds a nice creaminess. The vegetables are fresh and add a nice crunch, making this a satisfying and delicious burger that is perfect for dining in or on the go.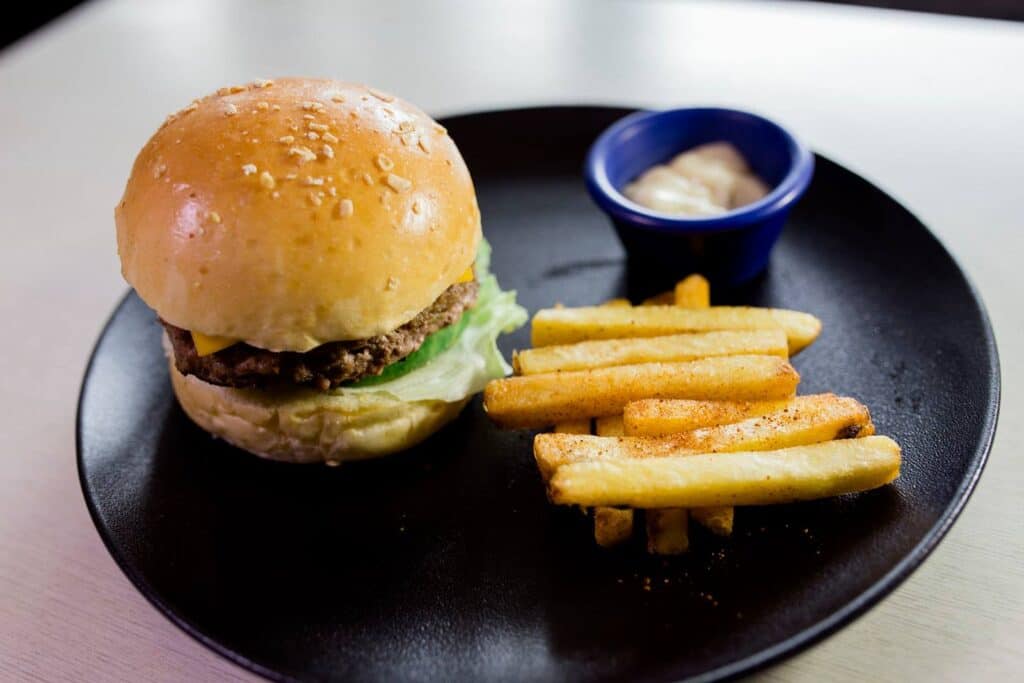 Dong Juan Specials Menu
The dishes that are part of this menu are those that are unique to Dong Juan only. Every item on this menu is especially thought of and created by this restaurant.
Broccoli in Mushroom and Seaweeds– One of Dong Juan's healthy and flavorful dishes. It consists of broccoli with mushrooms and seaweeds that add a unique flavor to the dish. It is a great option for vegetarians and those who are looking for a light and satisfying meal at Dong Juan.
Bangus with Olives & Capers– Dong Juan's Bangus with Olives and Capers is a delicious twist on a traditional Filipino dish. The fish is perfectly cooked, and the olives and capers enhance the already flavorful bangus dish. It is a must-try for those looking for a unique and exciting Filipino dish.
Seared Salmon with Rice Pilaf – This dish is a healthy and flavorful option that is perfect for customers who are looking for a lighter meal option. The salmon is a little crisp on the outside but tender on the inside, and the rice pilaf is a perfect side dish that complements the fish perfectly. The dish is then topped with some fresh herbs and spices, which add another layer of flavor to the overall dish.
Gourmet Burgers
This menu is made up of delicious and filling burgers, from the classic cheeseburger to the ultimate meaty burger, Dong Juan has it all.
Dong Juan Mushroom & Cheese Burger – This is a classic cheeseburger that is made more special by the addition of sauteed mushrooms. The mushrooms add an earthy flavor that complements the beef and cheese perfectly, making it a great option not only for burger lovers but for mushroom lovers as well.
Dong Juan Ultimate Bacon Burger – The beef patty in this dish is topped with crispy bacon, which adds a nice smokiness and saltiness. The vegetables add a nice, crunchy texture, while the bun is soft and pillowy. It is a delicious burger and is perfect for all the meat lovers out there.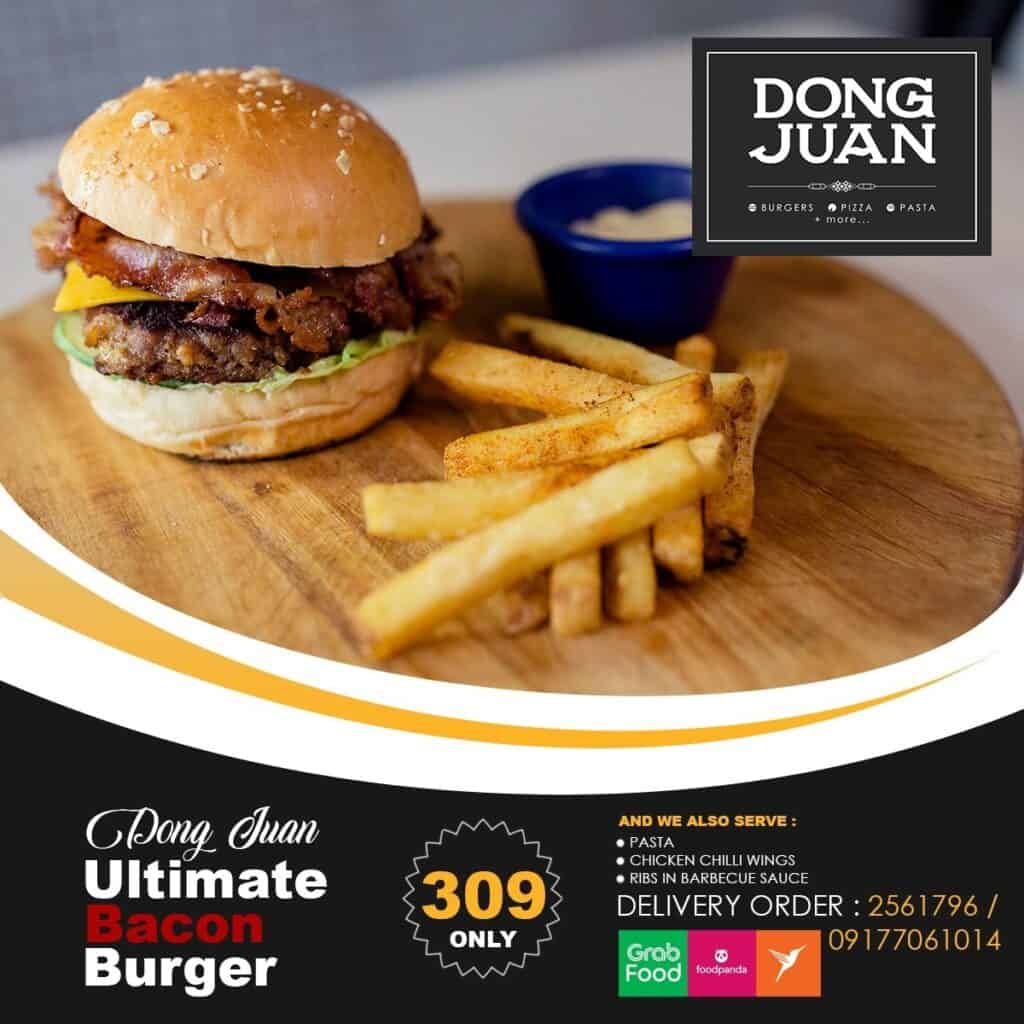 Double "D" Burger – This burger is one of the heartiest that Dong Juan offers. The two beef patties in this burger are juicy and flavorful, and the double dose of cheese adds a nice creaminess to it. The vegetables add a nice freshness and a crunchy texture, and the bun holds it all together. It is a great option for those who have a big appetite.
Pizza
Aside from burgers, Dong Juan also offers a variety of delicious and satisfying pizzas which are perfect for pizza lovers that visit the place.
Dong Juan Cheese and Garlic – This pizza is a perfect option for customers who love the classic combination of cheese and garlic. The cheese is perfectly melted, and the garlic flavor adds a nice touch to the pizza.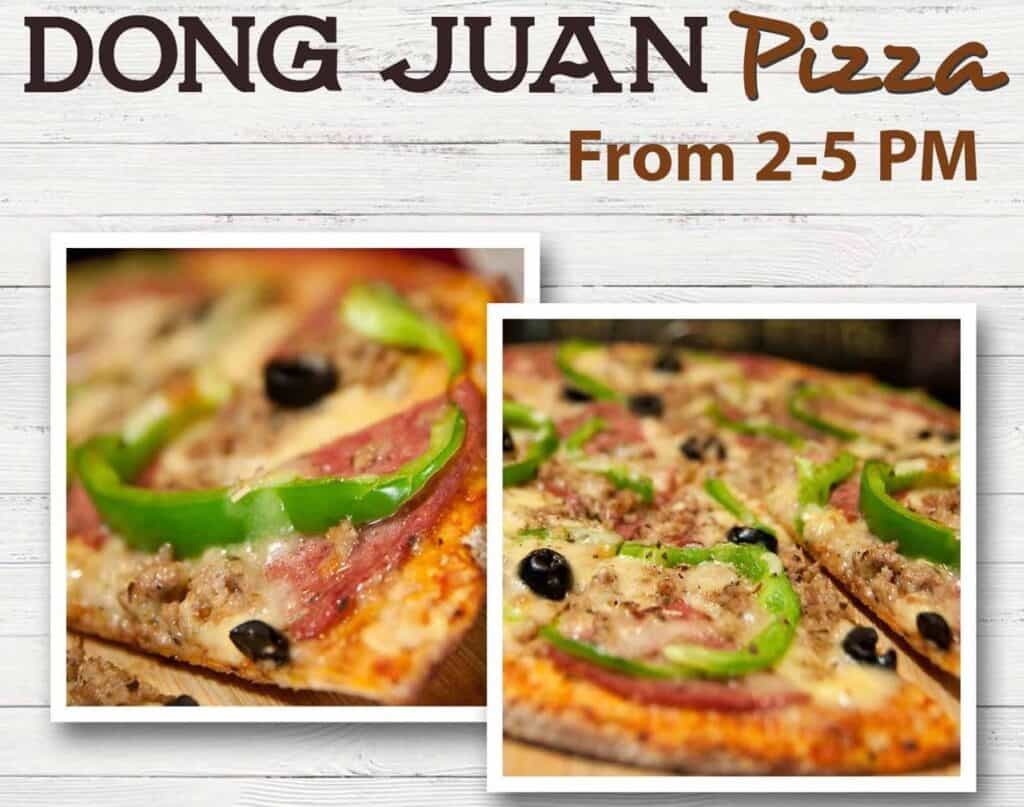 Dong Juan 3 Sausage Pizza – This is a dream pizza for meat lovers because of the three different types of sausage that are on it, which are ham, chorizo, and Hungarian sausage, as its toppings. The crust is crispy, and the flavors of the different sausages blend together perfectly, providing a satisfying and filling meal.
Dong Juan All Meat Special – This pizza is even more special for meat lovers who visit Dong Juan. loaded with different types of meat, including ham, pepperoni, bacon, and Hungarian sausage. Each slice is packed with flavor, and the crust is perfect. This pizza is a must-try for meat lovers.
Sizzlers
This menu from Dong Juan features a variety of sizzling dishes served on a hot plate, that brings a unique dining experience to customers. The menu offers options such as Sizzling Sisig, Sizzling Bulalo Steak, and Sizzling Squid. Each dish is cooked to perfection, with the right balance of flavors and textures, making it a must-try for anyone who visits Dong Juan.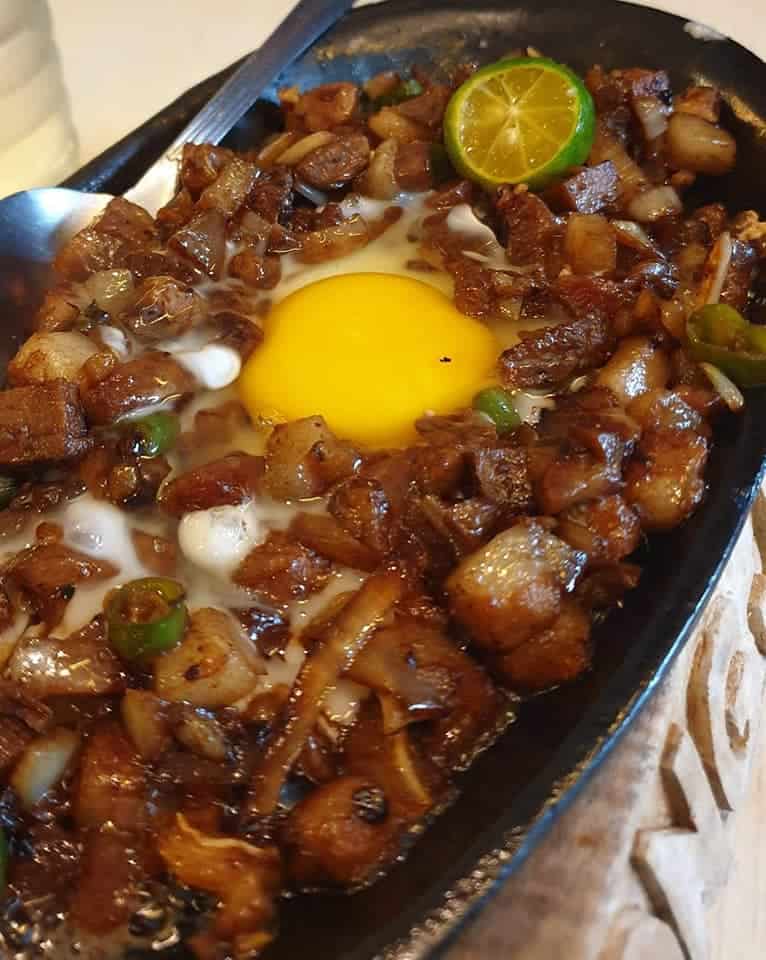 Fritters
This menu offers a wide variety of appetizing dishes, from savory burgers to flavorful sizzlers and pizzas. Their gourmet burger is one of the must-tries on this menu, with unique and delicious combinations of ingredients. Dong Juan's fritters menu is a great option to completely enjoy your dining experience.
Perfect Lunch Box
This perfect lunch box menu offers a variety of satisfying meals that cater to different cravings. It features classic dishes like burger steak and linguine in marinara sauce, as well as their famous Dong Juan burger and delicious back ribs. These meals are perfect for a quick lunch or a snack on the go.
Dong Juan Menu Delivery
Dong Juan offers delivery services for customers who want to enjoy their delicious meals in the comfort of their own homes. Their delivery service is efficient and reliable, ensuring that the food arrives at the customer's doorstep fresh and hot. Ordering is easy through their website or various delivery platforms, like the GrabFood and FoodPanda applications.
Social Media Pages
You can also like and follow Don Juan's Facebook page to easily get any information about their latest promotions and discounts as it is where Dong Juan will first post updates regarding the new menu items and promotions. Just click the link that is provided below.

Facebook: https://facebook.com/dongjuanph
Conclusion
Dong Juan's menu is diverse and caters to a variety of palates. While their gourmet burgers, pizza, and sizzlers stand out the most, the other dishes that they offer don't pale in comparison. Additionally, Don Juan also offers delivery services for their customers' convenience. The restaurant itself is quite fancy and they have great service. Overall, this restaurant is a great option for those who are looking for a nice place, a delicious meal, and great service!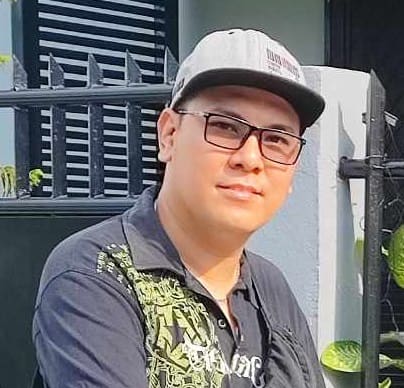 Hi! I'm Nivek Strife, the person who made MenuPH. I'm the one who added most of the popular menus you see on this website, and I really hope you enjoy them! Feel free to check them all out.
Growing up, I was surrounded by lots of tasty foods, like the classic Adobo and the sweet Leche Flan. That love for the many flavors of the Philippines is what got me excited about adding to MenuPH. When I learned how to make websites, I saw the need for a place to show off all the amazing Filipino dishes, and that's how MenuPH started.
MenuPH isn't just a website; it's like a fun journey into food. I've teamed up with famous chefs and found great places all over the Philippines to bring you a bunch of menus that show off the best of Filipino cuisine. Whether you're into the usual dishes or new twists, MenuPH is here to guide you through the rich world of Filipino flavors.
With MenuPH, my aim is to help local businesses, talk about good food choices, and make a group of friends who love food. No matter if you like fancy restaurants or street food, MenuPH has something for you. Come join me on this food adventure as we find great places, taste real flavors, and enjoy the unique food traditions that make the Philippines awesome.