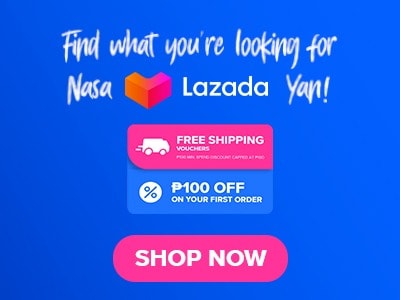 Burgers, who could not adore them? Burgers are a simple and quick dish to prepare and are ideal for sharing with loved ones at a gathering, event, or dinner table. Even the pickiest diner won't go hungry with the variety and options available to construct the ideal patty. The idea of a meat patty has been present throughout history in several cultures, albeit the precise time period cannot be determined. Popular domestic Japanese burger chain MOS Burger is renowned for its inventive burgers. Just behind McDonald's, it is the second-largest fast-food chain in Japan. The MOS Burger menu does not consist of hamburgers, fries, and hot dogs like those at your neighborhood fast food restaurant. You discover a bun made of Japanese rice instead of bread—the ideal fusion of East and West!
Below, you'll find the updated list of MOS Burger menu prices.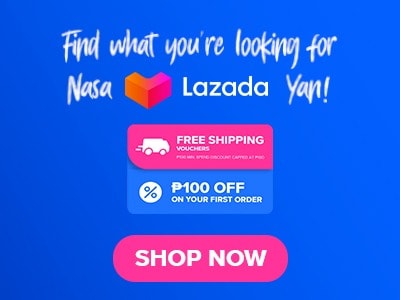 Menu Items
Prices (PHP)

Burgers

Ebi-katsu Burger
199
Wagyu Burger
339
MOS Cheese Burger
169
Cream Cheese Teriyaki Burger
179
Katsu Turmeric Rice Bruger
199
Japanese Curry Burger
199
Yakiniku Garlic Rice Burger
159
Teriyaki Burger
149

Burger Sets

MOS Cheese Burger Set
269
Wagyu Burger Set
439
Cream Cheese Teriyaki Burger Set
279
Ebi-katsu Burger Set
299
Katsu Curry Turmeric Rice Burger Set
299
Japanese Curry Burger Set
299

Rice Bowl

Kimchi Yakiniku Don
199
Cheesy Yakiniku Don
229
Wagyu Loco Moco Don
339

Sides

Hash Brown
60
Sweet Potato
130
Poutine
150
French Fries
80

Beverages

Coke Original
59
Sprite
59
Orange Juice
59
Bottled Water
39
About MOS Burger
MOS implies being as strong and steadfast as a Mountain, as wide and deep in the heart as the Ocean, and as passionate as the ever-present Sun. That can be attributed to the founder's unwavering love of nature and people. MOS Burger was born in a small hamlet called Narimasu next to a huge city region, Ikebukuro, Tokyo. They created a number of inventive dishes employing American hamburgers that highlight Japanese cuisine. Today there are over 1,300 MOS Burgers in Japan and about 400 located overseas, especially in Asia.
The company, one of the best burgers in Japan is now in the Philippines. The burger company that operates 1,300 shops globally is known for its tasty and freshly produced meals with its yakiniku rice burger, a traditional Japanese offering of yakiniku compressed with rice in the form of buns, as the favorite.
Koi Haneda, the Japanese ambassador to the Philippines, said he is anticipating the positive response of Filipinos to his favorite MOS burger in particular. It happened 20 years ago, in 1998, while on a trip to Japan. The Japanese are inventing burger recipes for rice-loving countries like ours, which is a great palate to promote to the Philippines. Last year, my greatest privilege desire was to bring MOS here. It is an honor to participate in this synergy in the East and West that has meticulous attention to food safety
MOS Burger Menu Best Seller
Below, you will find the best-seller menu of the MOS Burger that you should definitely try.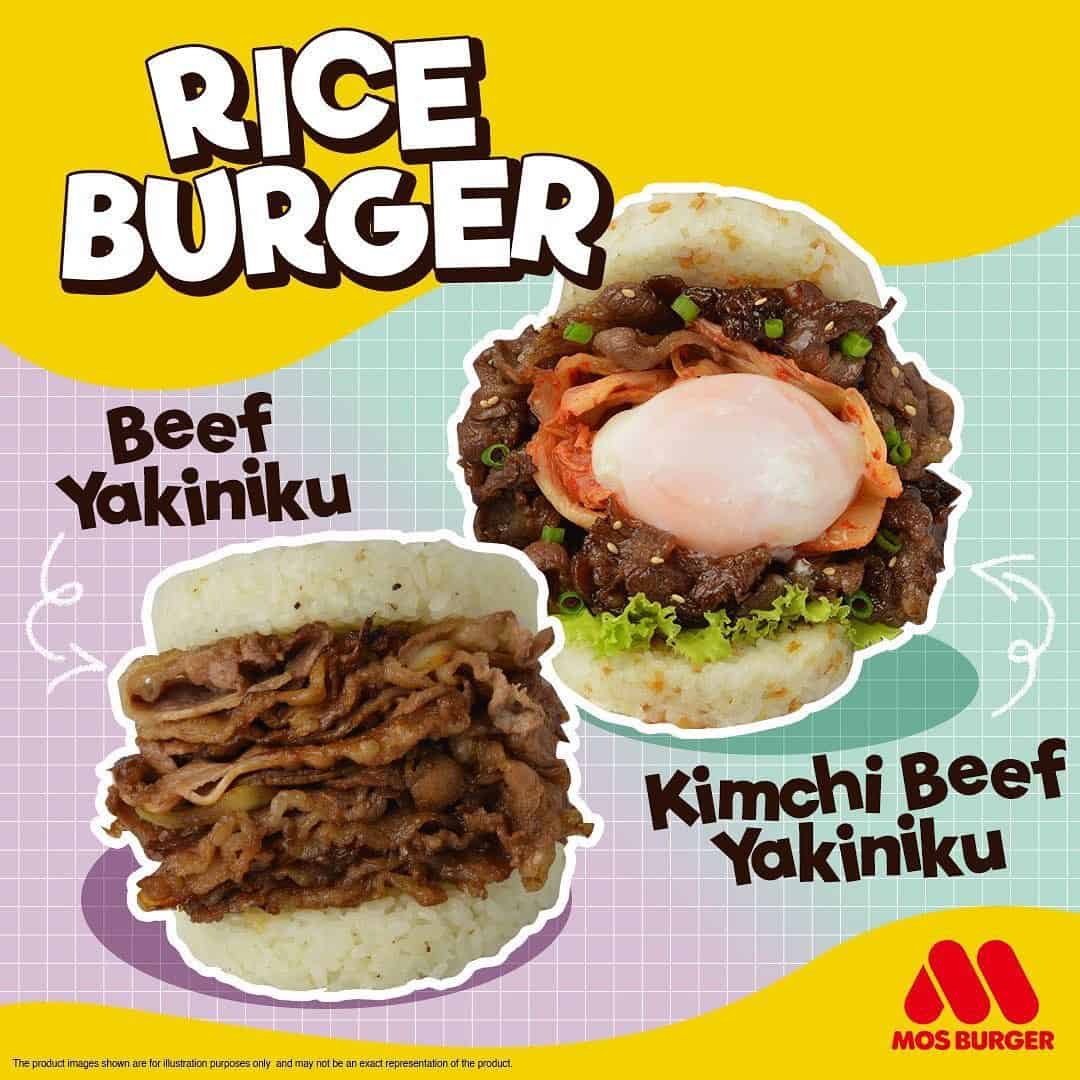 Yakiniku Rice Burger – With its most distinctive product, the MOS Rice Burger, which uses a bun made of Japanese rice, MOS Burger is reimagining the American mainstay. It includes a substantial portion of gleaming marinated beef, delectable, caramelized onions, and extremely crisp lettuce between two Japanese rice patties. Ideal for people who are too busy to eat in a restaurant. A must-have MOS Burger menu to try.
Seafood Tempura Rice Burger – If shrimp tempura is your favorite food, you won't be able to resist this MOS Burger menu. It consists of delicious seafood tempura patties made with shrimp, squid, onions, carrots, and edamame sandwiched between rice patties and drizzled with kakiage sauce.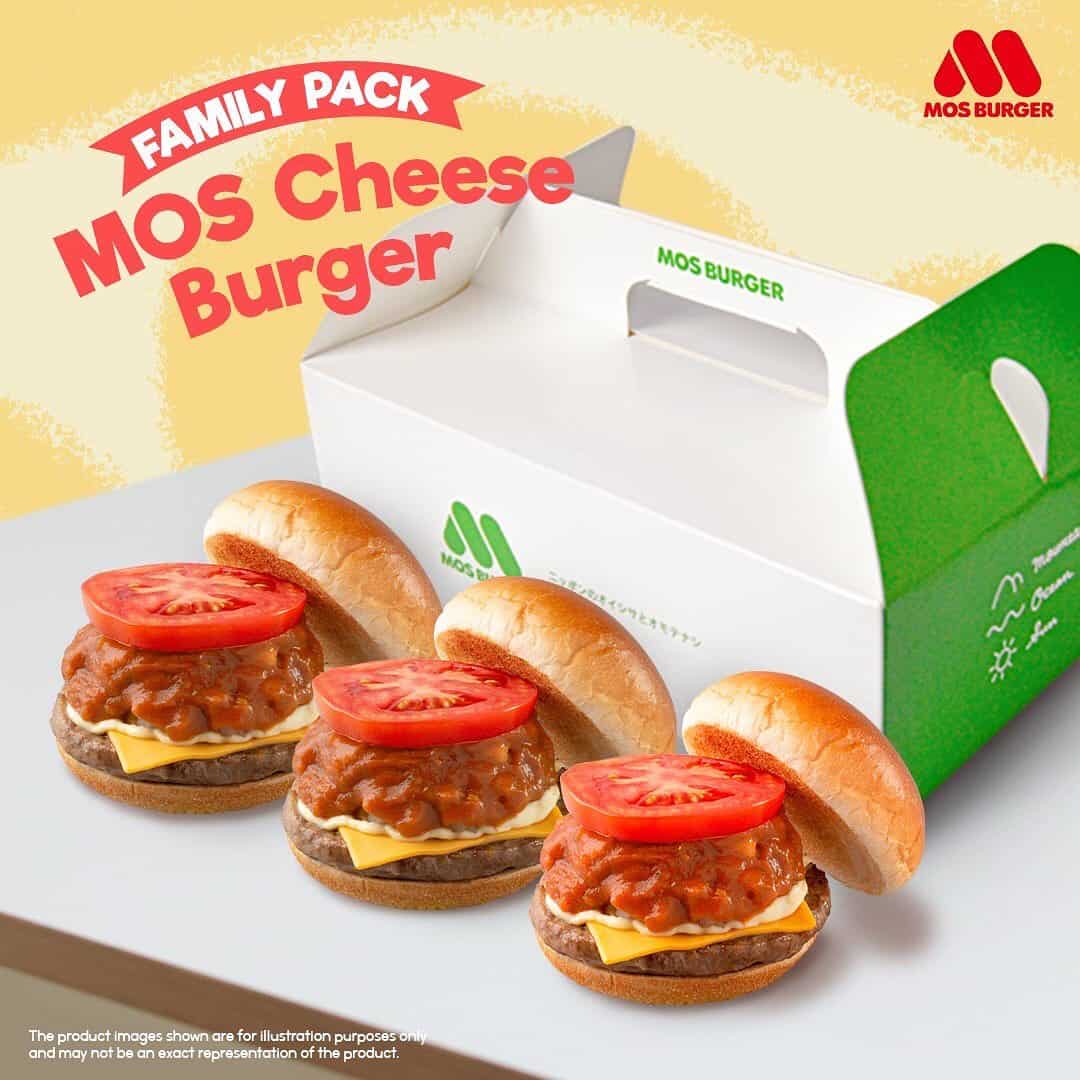 Cheeseburger – The cheeseburger overflowing with MOS's proprietary meat sauce is their best-selling item. The sauce, which has a strong tomato flavor, is largely tomato-based. We noted the toasted chewy burger buns in addition to the incredibly juicy and soft meat. a must-have.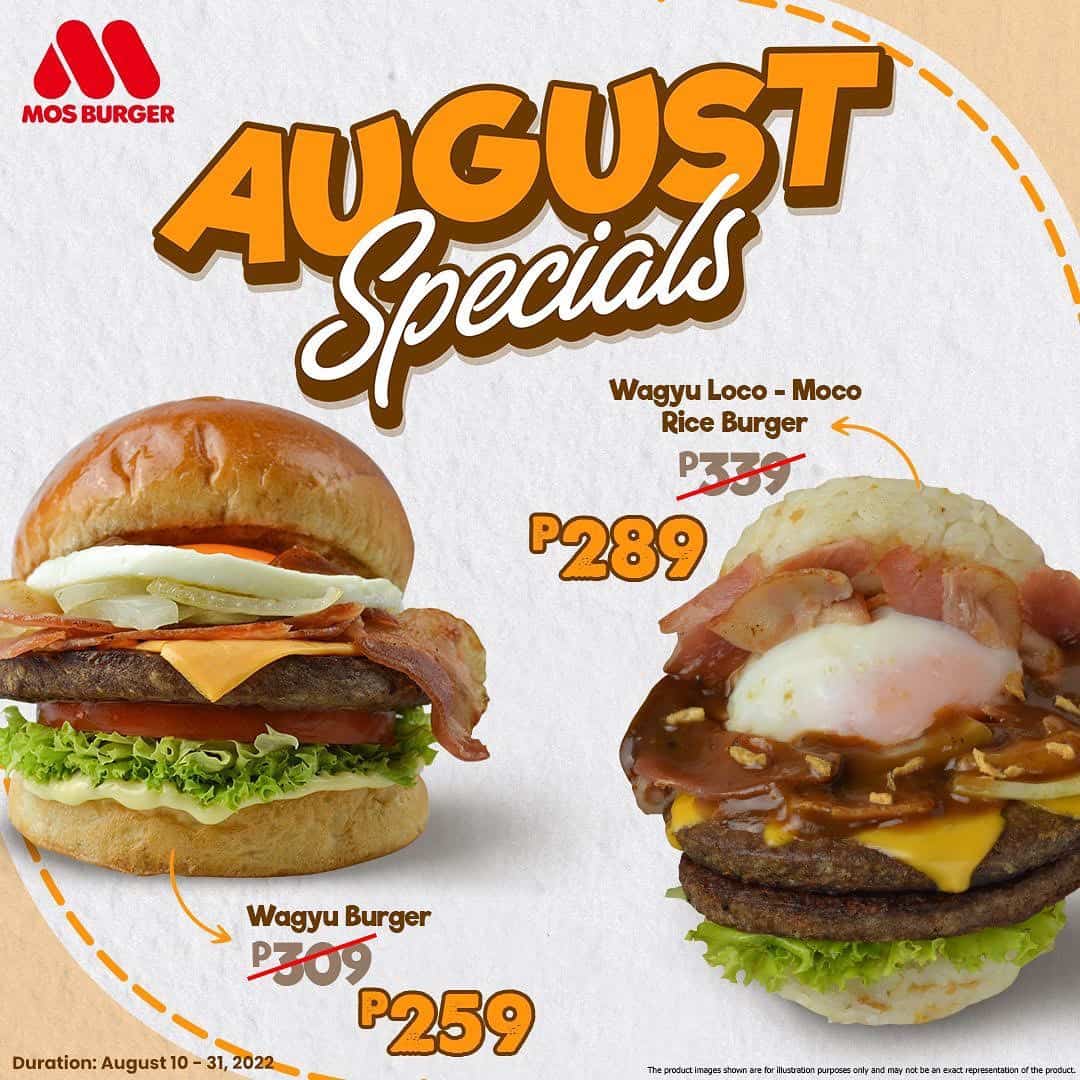 Wagyu Burger – Order the Wagyu Burger if you like something with a stronger beef flavor. It differs from other Wagyu burgers since the sauce's Asian tastes are very discernible.
Teriyaki Chicken Burger – This Asian-inspired chicken burger, which features a perfectly cooked, juicy chicken breast between soft, pillowy buns, will appeal to chicken aficionados. Make sure to distribute the mayo that goes with the teriyaki sauce equally.
MOS Burger Breakfast Menu
Along with three of its most well-known burgers, the restaurant offers Japanese French toast sandwiches for breakfast. Bacon and spam are both options for the MOS Japanese French toast sandwich. Coffee is included for free with every breakfast set.
MOS Burger Menu Delivery
If it is inconvenient for you to go to MOS Burger yet you are craving their food, you can always choose to order them via Foodpanda or Grab.
Social Media Pages
For more updates, and promos about their food, we highly encourage you to follow their social media pages and check their website from time to time:
Facebook: https://www.facebook.com/mosburgerphilippines/
Instagram: https://www.instagram.com/mosburgerphilippines/
Website: MOS Burger Philippines
FAQs
What is in a MOS Burger?
Japanese-style soy sauce created from domestic whole soybeans, original domestic cheese, and sliced onions is all added to a 100% Japanese beef and pig patty.
What is MOS Burger known for?
Popular domestic Japanese burger chain MOS Burger is renowned for its inventive burgers. Just behind McDonald's, it is the second-largest fast-food chain in Japan. Their menu does not consist of hamburgers, fries, and hot dogs like those at your neighborhood fast food restaurant.
Are MOS Burgers healthy?
This renowned restaurant chain offers the healthiest fast meals. We all know that fast food is bad for our health, but because MOS Burger is a Japanese dish, it is healthier than the other fast-food restaurants in the Sapporo, Japan, area.
Is there pork in MOS Burger?
Fresh lettuce, mushrooms with tom yum sauce, a full slice of cheddar, and delicious PORK patties are all perfectly enclosed in soft, fresh bread.
Conclusion
MOS Burger has effectively grown its business on a global scale. In order to demonstrate its uniqueness, which focused on providing a nutritious, enticing, and clean nutrient, the MOS Burger menu employs rice rolls and numerous other Nipponese sauces, such as teriyaki sauce that cover the Burgers. Furthermore, because they have standardized the recipe and the business model while localizing some of the products to suit local gustatory sensibilities and preferences, the company also served a variety of standalone and original MOS Burgers in addition to utilizing multinational schemes when traveling internationally. Although MOS Burger has not yet expanded its stores in the Philippines nationwide, we cannot deny the fact that it has already been popular in places where it has its stores. It is not the typical Filipino burger that is within the price range of an ordinary Filipino. However, it does exceed and is far superior to any other affordable Filipino burger.