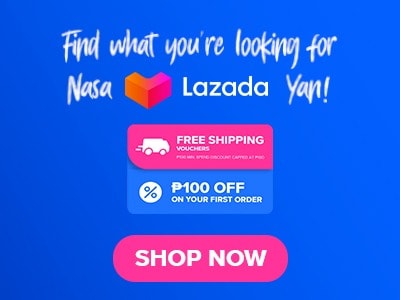 The menu at Mecha Uma provides a unique and modern take on Japanese cuisine that is both well-executed and innovative. The dishes are a mix of traditional Japanese dishes and modern interpretations that highlight the chef's creativity and use of seasonal ingredients. As a result, their menu changes frequently to incorporate new ingredients and highlight the chef's latest culinary creations. To complement the meal, the restaurant also serves cocktails, wine, and sake.
Below, you'll find the updated list of Mecha Uma menu prices.
Menu Items
Price (PHP)

One

Hokkaido Scallop
430
Tuna
380
Tamago Tart
390
Savory Doughnut
310
Goma Dofu
120
Kaki
395
Yakisoba
590

Two

Tori Nanbanzuke
580
Black God
690
Samara
820
King Crab
2800
Wagyu Flank Steak
880
Matsusaka Gyu
34500

Tea and Soda

Macha Tea
90
Soda
80
Soda Water
110
Tonic Water
110
Beets
210

Coffee

Ristreto
100
Americano
100
Espresso
100
Latte
130
Capuccino
130

Beer

Hitachino White Ale
475
Hitachino Red Rice ale
475
Hitachino Nest Wisen
475
Cardos Valordores
440
Stella artois
195

Stake

Yoshino Tau Sake
186
Gekkeikan Horin
290
Kozaemon Junmai Daiginjo
560
Kozaemon Tokubetsu Junmai
3430

Sochu

Katana
4545
Kusadama
350
Kappa NO Sasoimizu
7575
Kombucha
210
Hojcha Kombucha
210

Cocktails

Battle Royale
420
Maiko
420
Miyazaki
350
Sasho
450
Daimyo
510
Shikibu
510

Whisky

Yamazki Single Malt 12 years
2490

Champagne

Bruno Paillard Premier Cubvee Brut
1554
Drapier
1772

White

Vinibio Mica 2017
420
Domaine Mittnacht Freres Pinot Gris Les Fettiss Grains
608

Red

Cox Pinot Noir
361

Garnacha Tintorera Albahra

Dessert Wine
550
Clos des Verdots 2015
225
About Mecha Uma
Mecha Uma is a Japanese-inspired restaurant in Taguig, Philippines' Bonifacio Global City. The restaurant is known for its modern and innovative approach to Japanese cuisine, with dishes that incorporate local and seasonal ingredients. The restaurant has a sleek and modern ambiance, as well as an open kitchen where guests can observe the chefs at work. In addition, Mecha Uma has a bar where guests can enjoy cocktails, sake, and Japanese whiskies. Mecha Uma is a fresh and innovative take on Japanese cuisine that is a unique and exciting addition to Manila's dining scene.
Mecha Uma One Menu
This menu is omakase, which is a type of Japanese dining experience where the chef creates a multi-course meal based on the freshest ingredients available.
Hokkaido Scallop – A large scallop is known for its sweet and delicate flavor which can be eaten raw as sashimi or cooked in a variety of ways.
Tuna – It is a type of fish popular in Japanese cuisine, particularly for sushi and sashimi. The ingredient that is used in this dish is mild and has a firm texture.
Tamago Tart – This is a type of Japanese omelet that is sweetened with sugar and dashi broth. It is frequently served layered with rice as part of a sushi roll.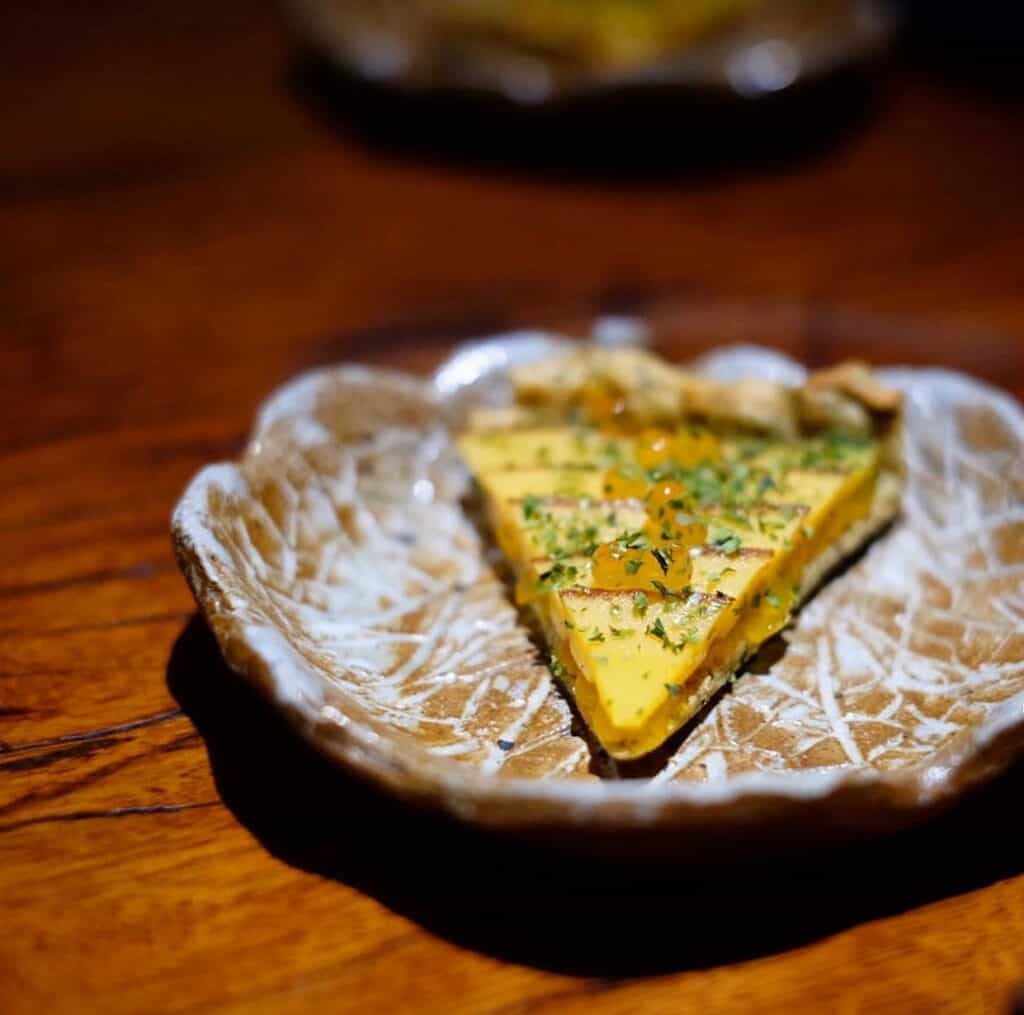 Goma Dofu – Goma Dofu is a Japanese tofu made from sesame seeds. This Mecha Uma menu has a nutty flavor which is complemented by the subtle sweetness of the accompanying sauce.
Kaki – Kaki is Japanese oysters that can be eaten raw or cooked in the customers' preferred way. Guests can savor the oysters' fresh, briny flavor, which is often perfectly complemented by the other flavors and textures on the plate.
Yakisoba – A Japanese stir-fried noodle dish with vegetables, meat, or seafood. Frequently served as part of a main course, it has a hearty and comforting flavor.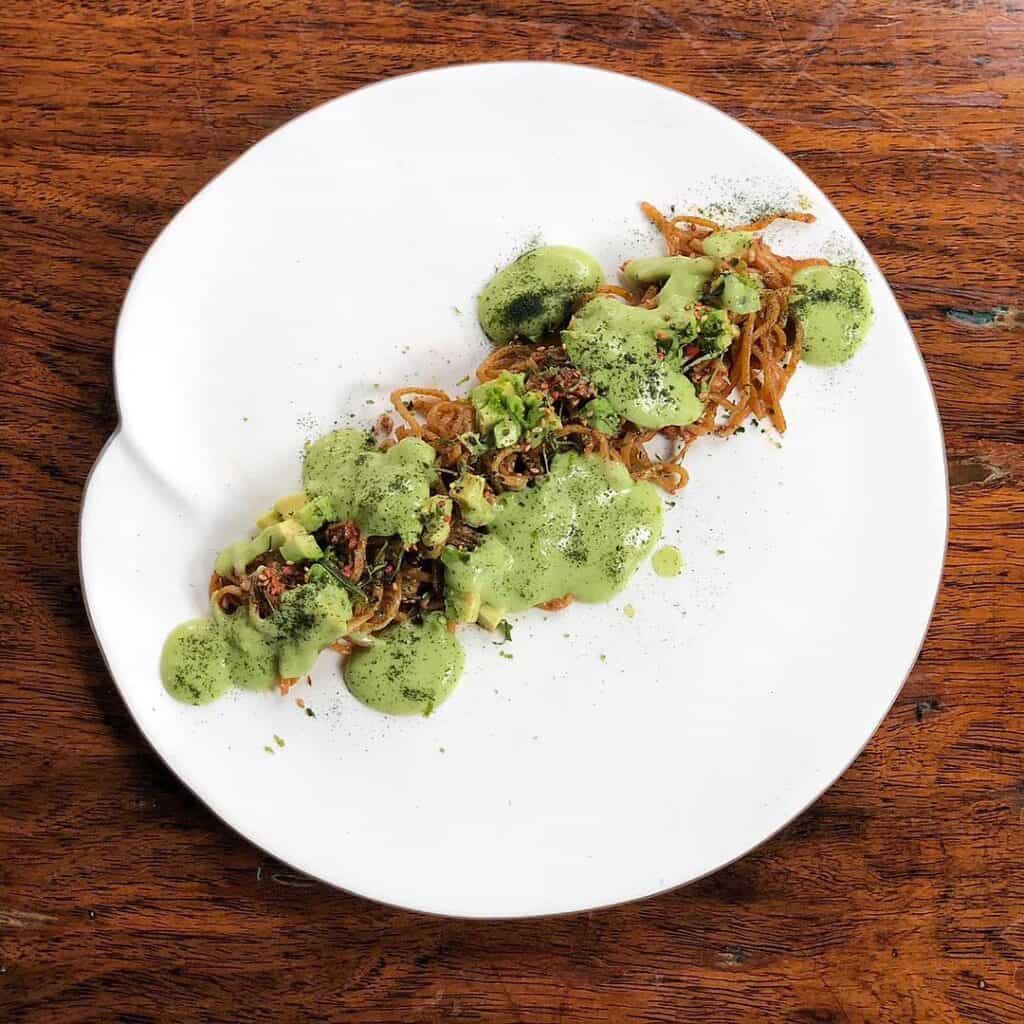 Savory Doughnut – A savory doughnut is a type of doughnut that does not have a sweet flavor and is soft and fluffy on the inside.
Mecha Uma Two Menu
This menu is made up of a variety of authentic Japanese dishes that new customers will love.
Tori Nanbanzuke – A Japanese dish made with fried chicken marinated in a sweet and sour sauce, it is a popular dish served as a side dish or appetizer in many Mecha Uma.
Black God – Grilled, marinated beef tongue is served with ponzu sauce and grated daikon in this dish. Because of its rich flavor and tender texture, this Mecha Uma menu is considered a delicacy not only in Japan but in neighboring countries that have grown to love this dish.
Samara – A grilled eel dish served with rice and sweet and savory sauce. It is a popular luxury seafood dish that can be prepared in many different ways.
King Crab – It is a dish of king crab meat with ponzu sauce and grated daikon. It is frequently served as a high-end seafood dish and can be prepared in a variety of ways, including grilling, steaming, or boiling.
Matsukasa Gyu – This high-quality Japanese beef from the Matsusaka region is known for its marbling and tenderness. It's frequently served as a steak or as part of a tasting menu.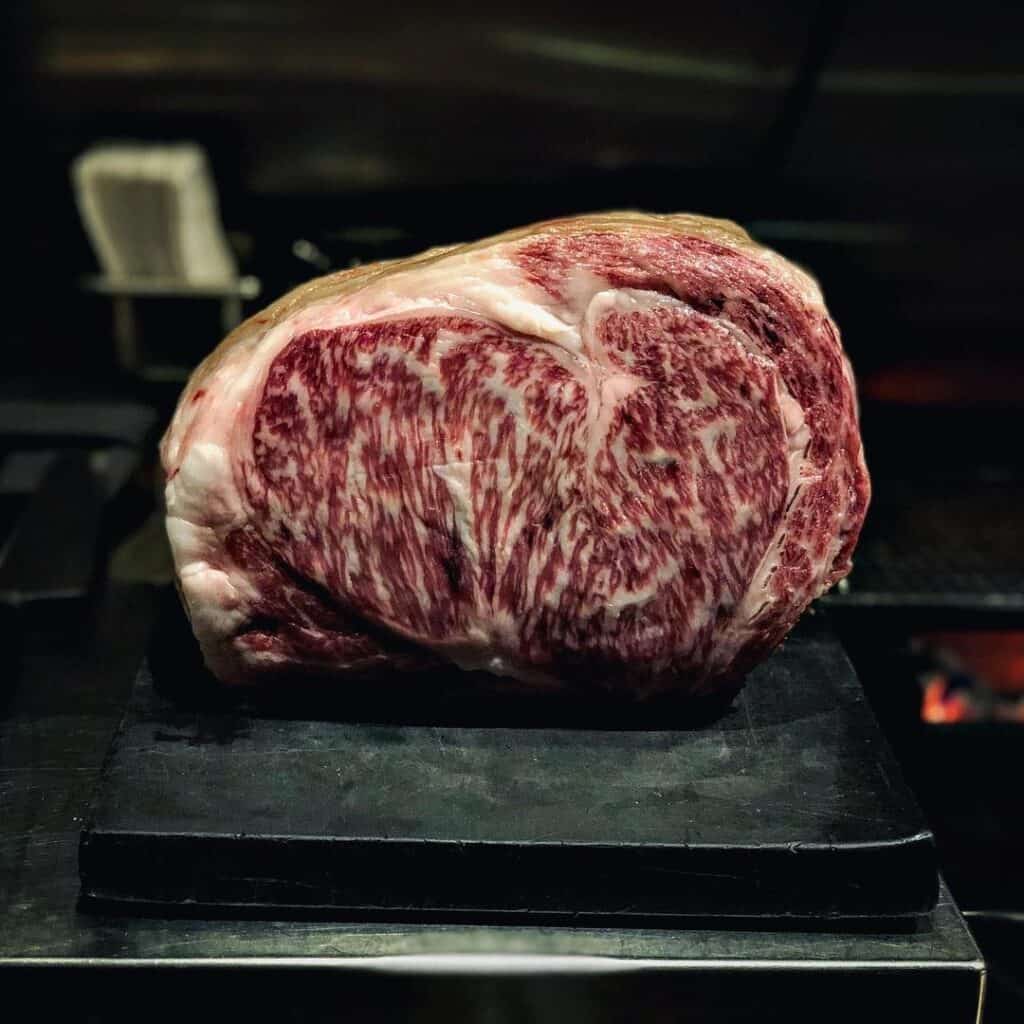 Coffee
The coffee menu at Mecha Uma is relatively small, but it is made with high-quality coffee beans and prepared by experienced baristas.
Ristretto – This short shot of espresso is made with half the water but the same amount of coffee grounds, resulting in a stronger and more concentrated flavor.
Americano – This drink is made by combining a shot of espresso with hot water, resulting in a more mild, less intense coffee taste than a straight espresso shot.
Espresso – It is a powerful and concentrated coffee shot produced by pushing hot water through finely-ground coffee beans. This brewing process extracts a significant amount of flavor and caffeine, resulting in an intense and flavorful experience.
The coffee beans used for making espresso are usually roasted to a darker degree than those used for other coffee preparations, adding to the drink's strong and bold taste.
Latte – A latte, one of the most popular coffee beverages around the world, is created by expertly combining a single shot of espresso with steamed milk, finished with a thin layer of velvety foam on top. A creamy, smooth texture with a tinge of sweetness from the steamed milk is produced by the exact balancing of espresso, milk, and foam.
The careful preparation of the latte, with its layers of rich espresso and silky milk, results in a harmonious and satisfying flavor profile that has made it a beloved favorite among coffee enthusiasts.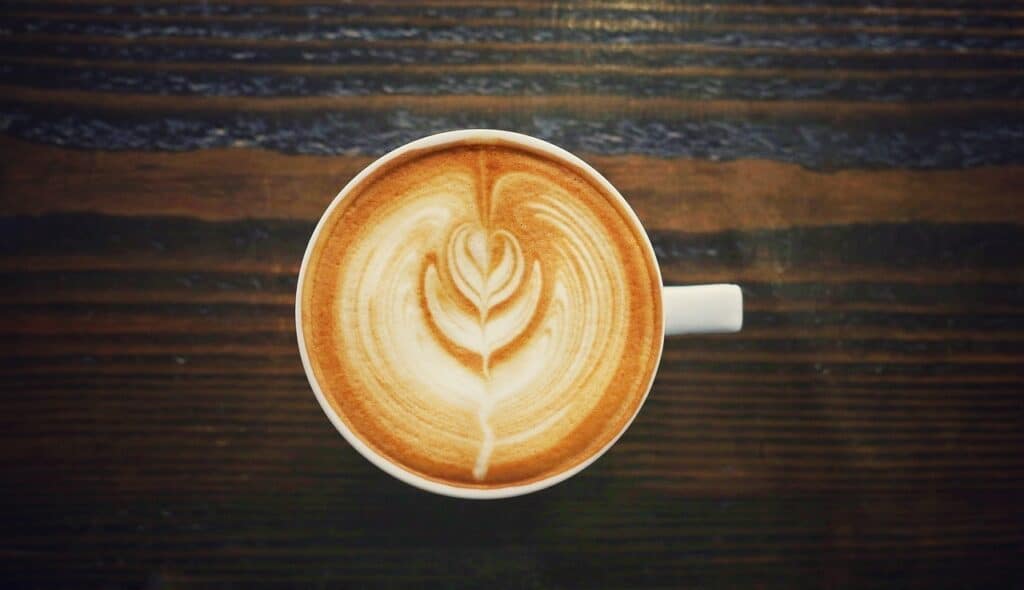 Cappuccino – It has a much stronger taste and aroma than a latte because it contains less milk and more froth than an average cafe latte drink.
Beer
Mecha Uma has a small but well-curated beer menu with a variety of unique and flavorful options. While the variety of beers they offer at Mecha Uma is small, it offers a variety of high-quality and flavorful options that pair well with the restaurant's Japanese-inspired cuisine.
Sake – Mecha Uma is known for its extensive sake, which offers a wide range of sake types from different regions of Japan. The restaurant's knowledgeable staff can also provide recommendations and guidance on selecting the perfect sake to pair with a meal.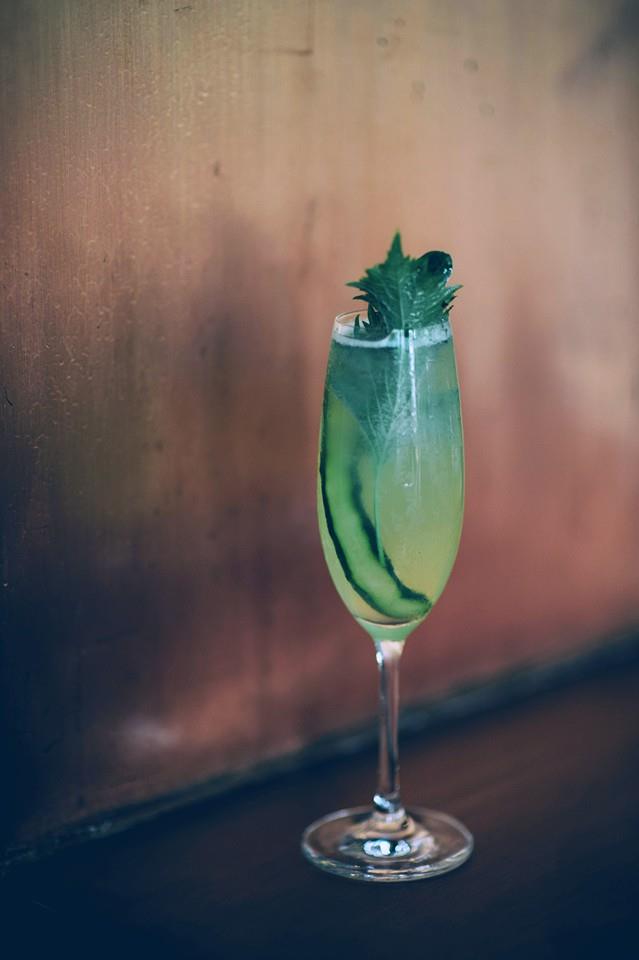 Shochu – Mecha Uma's shochu selection is small, but it includes some unique and high-quality options. Shochu is typically consumed as a social drink in Japan and is frequently paired with food, making it an excellent complement to Mecha Uma's Japanese cuisine.
Mecha Uma Menu Delivery
Mecha Uma now offers delivery service to regular customers and those who want to try delicious Japanese dishes and drinks. There are numerous websites, such as GrabFood and FoodPanda, where you can order Mecha Uma's food, or you can download their respective apps on your mobile phones and place your order from there.
Social Media Pages
Cravings for Japanese dishes are fulfilled with added innovation to their dishes making them more flavorful is what Mecha Uma aims for their customers' satisfaction. Support them by promoting their social media. Share your positive experiences dining there and recommend their innovative dishes that add unique flavors to your taste. By tagging the restaurant and using relevant hashtags, you can help increase its online visibility and ensure they continue to thrive.
Facebook: https://www.facebook.com/mechaumaph
Instagram: https://www.instagram.com/mechauma
Website: https://www.momentgroup.ph/brands/show/mecha-uma
Conclusion
The food on Mecha Uma's menu is of exceptional quality, with many customers describing the dishes as delicious, unique, and well-prepared. The intimate and sophisticated ambiance of the restaurant, combined with its exceptional service and attention to detail, make it a favorite among foodies and those looking for a memorable dining experience. And for that, it is widely regarded as one of Manila's best Japanese restaurants, providing a truly exceptional culinary experience that should not be missed.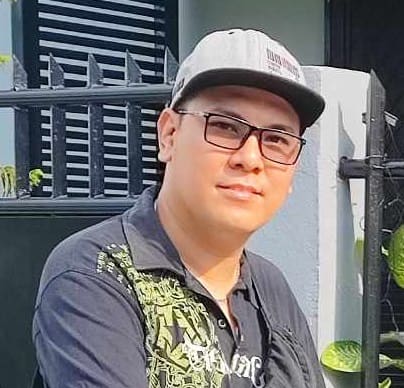 Hi! I'm Nivek Strife, the person who made MenuPH. I'm the one who added most of the popular menus you see on this website, and I really hope you enjoy them! Feel free to check them all out.
Growing up, I was surrounded by lots of tasty foods, like the classic Adobo and the sweet Leche Flan. That love for the many flavors of the Philippines is what got me excited about adding to MenuPH. When I learned how to make websites, I saw the need for a place to show off all the amazing Filipino dishes, and that's how MenuPH started.
MenuPH isn't just a website; it's like a fun journey into food. I've teamed up with famous chefs and found great places all over the Philippines to bring you a bunch of menus that show off the best of Filipino cuisine. Whether you're into the usual dishes or new twists, MenuPH is here to guide you through the rich world of Filipino flavors.
With MenuPH, my aim is to help local businesses, talk about good food choices, and make a group of friends who love food. No matter if you like fancy restaurants or street food, MenuPH has something for you. Come join me on this food adventure as we find great places, taste real flavors, and enjoy the unique food traditions that make the Philippines awesome.