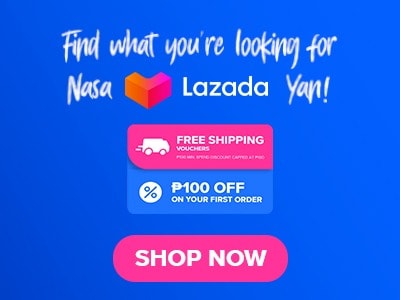 The Sweet Inspirations menu consists of baked goods and traditional Filipino cuisines. The baked goods that it offers are pastries, pies, cakes, and desserts. It also provides an Ala Carte menu that consists of appetizers, soups, an all-day breakfast, a main course, pasta, salads, fish, vegetables, and native merienda. The drinks that it serves include teas, shakes, fruit juices, milkshakes, and coffee. It also offers party trays that are good for 5 and 10 people to make it easy for its customers to plan for their special occasions with their loved ones.
Below, you'll find the updated list of Sweet Inspirations menu prices.
Menu Items
Price (PHP)
Mangolian Rice Bowl
440

Main Course

Crispy Beef
315
Korean Beef Stew
310
Spicy Pork Spareribs
285
Grilled Pork Spareribs
240
Chicken Cordon Bleu
315
Pork Sinigang
265
Beef Kare Kare
450
Grilled Boneless Chicken
305
Chicken Pork Adobo
250
Spicy Chicken Wings
315
Roast Beef
315
Pork Barbecue
225
Lengua w/ Mushroom Sauce
325
Sweet & Sour Fish Fillet
275
Tilapia Fillet w/ Mango Salsa
260

Appetizers

Chili Cheese Sticks
170
Calamares Fritos & Onion Rings
260
Sizzling Gambas
345
Mozarella Sticks
280

Soups

Cream of Mushroom Soup
150
French Onion Soup
200
Molo Soup
175
Seafood Chowder
200

Salads

Greek Salad
255
Sicilian Chicken Salad
280
Caesar Salad
245

All Day Breakfast

Crispy Dilis
210
Adobo Flakes
225
American Breakfast Bacon
205
Boneless Tinapang Bangus
230
Boneless Daing na Bangus
240
Longganisa Recado
225
Sirloin Tapa
240
Pork Tocino
195

Pasta Perfection

Cream Based Seafood Pasta
280
Oil Based Seafood Pasta
290
Carbonara
260
Lasagna
235
Spaghetti
185
Pesto Pasta
205

Fish Festival

Sizzling na Boneless Bangus
230
Sinigang na Boneless Bangus
250
Sweet & Sour Fish Fillet
275
Tilapia Fillet w/ Mango Salsa
260

Veggies Festival

Kangkong w/ Tofu in Oyster Sauce
180
Pinakbet
305
Fresh Lumpia
140
Lumpiang Ubod
145

Native Merienda

Puto Bumbong
130
Puto Bumbong w/ Cheese
140
Pancit Bihon
170
Bihon/Canton Mix
180
Pancit Palabok
175
Tokwa't Baboy
190
Arroz Caldo
160
Special Bibingka w/ Kesong Puti
190

Sandwiches

Tuna Melt Sandwich
155
Cheeseburger
185
Cheesesteak Sandwich
220
Clubhouse Sandwich
225

Dessert

Pistachios Festival (whole)
590
Sansrival (whole)
415
Chocolate Delight (whole)
740
Chocolate Decadent (whole)
800
Cookies & Cream (whole)
685
Chocolate Mousse (whole)
610
Tiramisu (whole)
675
Strawberry Shortcake (whole)
580
Mangoes & Cream (whole)
725
Caramel Cake (whole)
600
Mango Cream Pie (whole)
620
Banana Cream Pie (whole)
580
Blueberry Cheesecake (whole)
880

Breads/Pastries

American Loaf (Pack)
90
Ensaymada (6 pcs)
210
Cheese Roll (6 pcs)
150
Asado Roll (1 pc)
35
Fudge Brownies (1 pack)
175
Yema (Box of 20)
240
Pandesal (10 pcs)
60

Bulk Order Menu

Lasagna (5 pax)
700
Lasagna (10 pax)
1400
Adobo Flakes (5 pax)
560
Adobo Flakes (10 pax)
1100
Beef with Cucumber (5 pax)
720
Beef with Cucumber (10 pax)
1400
Bihon/Canton Mix (5 pax)
299
Bihon/Canton Mix (10 pax)
590
Carbonara (5 pax)
550
Carbonara (10 pax)
1090
Fish Finger With Tartar Sauce (5 pax)
400
Fish Finger With Tartar Sauce (10 pax)
790
Grilled Boneless Chicken (5 pax)
660
Grilled Boneless Chicken (10 pax)
1200
Grilled Pork Spareribs (5 pax)
570
Grilled Pork Spareribs (10 pax)
1120
Korean Beef Stew (5 pax)
880
Korean Beef Stew (10 pax)
1750
Lengua w/ Mushroom Sauce (5 pax)
750
Lengua w/ Mushroom Sauce (10 pax)
1490
Pancit Palabok (5 pax)
450
Pancit Palabok (10 pax)
850
Roast Beef (5 pax)
880
Roast Beef (10 pax)
1750
Sirloin Tapa (5 pax)
590
Sirloin Tapa (10 pax)
1150
Spaghetti (5 pax)
450
Spaghetti (10 pax)
850
Spicy Pork Spareribs (5 pax)
590
Spicy Pork Spareribs (10 pax)
1150
Spicy Chicken Wings (5 pax)
650
Spicy Chicken Wings (10 pax)
1250
Sweet & Sour Fish Fillet (5 pax)
550
Sweet & Sour Fish Fillet (10 pax)
1050

By The Dozen

Pork Barbecue (12 pcs/tray)
805
Lumpiang Shanghai (24 pcs/tray)
427
Fresh Lumpia (Mini 12pcs/tray)
575
Lumpiang Ubod (Mini 12 pcs/tray)
525

Beverage

Iced Tea Pitcher
190
Single Iced Tea
55
Sola Iced Tea
75
House Blend Iced Tea
95
Rootbeer Float
90
Softdrinks in Can
60
Green Tea
65
Hot Chocolate
85
Decaf Coffee
55

Fruit Shakes

Ripe Mango
105
Green Mango
105
Lychee
105
Dalandan
100
Grape
105
Watermelon
105
Cucumber
95
Buko Shake
105

Fruit Juices

Fresh Lemonade
100
Pineapple Juice
80
Mango Juice
80
Buko Juice
75
Calamansi Juice
65
Dalandan Juice (Seasonal)
90

Milkshakes

Chocolate Milk Shake
125
Strawberry Milk Shake
125
Vanilla Milk Shake
125

Hot Espresso

Americano
105
Cappuccino
105
Caramel Macchiato
120
Café Latte
110
Café Mocha
115
Vanilla Latte
115

Iced Espresso

Iced Americano
110
Iced Vanilla Latte
120
Iced Caramel Macchiato
125
Iced Mocha
120
Iced Latte
115
About Sweet Inspirations
Sweet Inspirations is a bakeshop and restaurant that offers Filipino baked goods and cuisines that are bursting with flavors. It is committed to providing its customers with top-quality food by ensuring that fresh and best ingredients are used. Food extenders and monosodium glutamate are not added in cooking their cuisines to maintain the natural flavor of the food. 
Sweet Inspirations Menu Best Seller 
These are some of the best sellers of Sweet Inspirations that will make your dining experience with your loved ones sweeter.
Spicy Pork Spareribs – It is made with pork spare ribs that are marinated in a blend of a special mixture. The tender meat and spicy flavor of this dish will make you crave more.
Korean Beef Stew – This hearty stew is made up of beef short ribs and vegetables cooked in a mixture of soy sauce with other spices and condiments. The tender slices of beef and the Asian flavor of this dish make this dish excitingly delicious.
Beef Kare-Kare – A Filipino dish made with beef tripe cooked in a rich and creamy peanut-based sauce. The vibrant color of this dish enhances its visual presentation making it appetizing.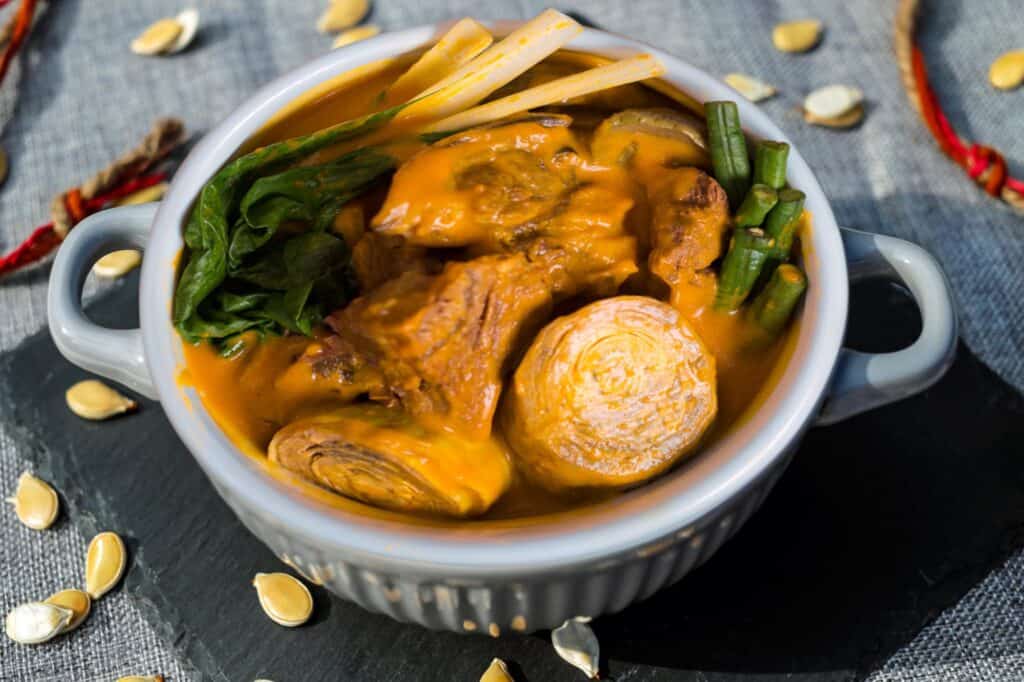 Chicken Cordon Bleu – It is made up of chicken breast stuffed with ham and cheese, coated with a breading mix, and cooked expertly. This is typically prepared in different Filipino gatherings as its savory taste always amazes the crowd.
Sansrival – Layers of cashews, buttercream, and meringue are used in creating this well-known and scrumptious Filipino cake. The simple yet luxurious presentation of this dessert makes it perfect for different celebrations.
Main Course
Here are some of the home-style Filipino cuisines from the menu of Sweet Inspirations that are comforting making you feel at home. 
Pork Sinigang – It is a traditional Filipino stew where pork and vegetables are cooked in a tamarind-based soup. This is one of the go-to soups as it has a comforting goodness.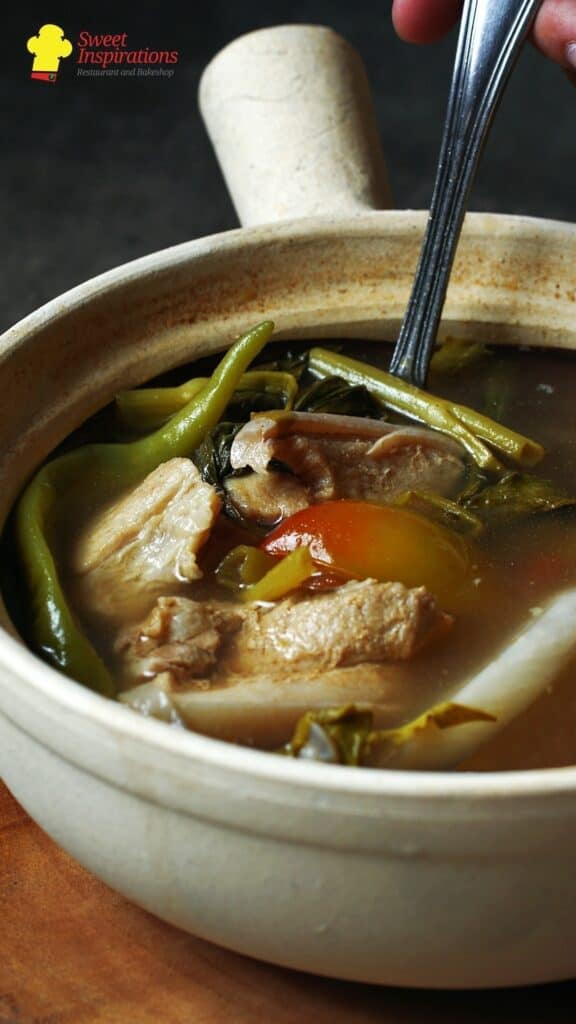 Lengua in Mushroom Sauce – A hearty dish made with a beef tongue that is cooked in a rich and creamy mushroom sauce. The melt-in-your-mouth characteristic of this dish makes it one of the must-try dishes.
Grilled Boneless Chicken – This is made with chicken that is marinated in a special mixture and grilled until it becomes tender and juicy. It also provides a lot of nutritional value as it is high in protein and supports healthy bones.
Chicken Pork Adobo – Chicken and pork meat are combined in cooking this traditional Filipino comfort food. It is one of the crowds' all-time favorite dishes as it has a perfect balance of spiced flavors.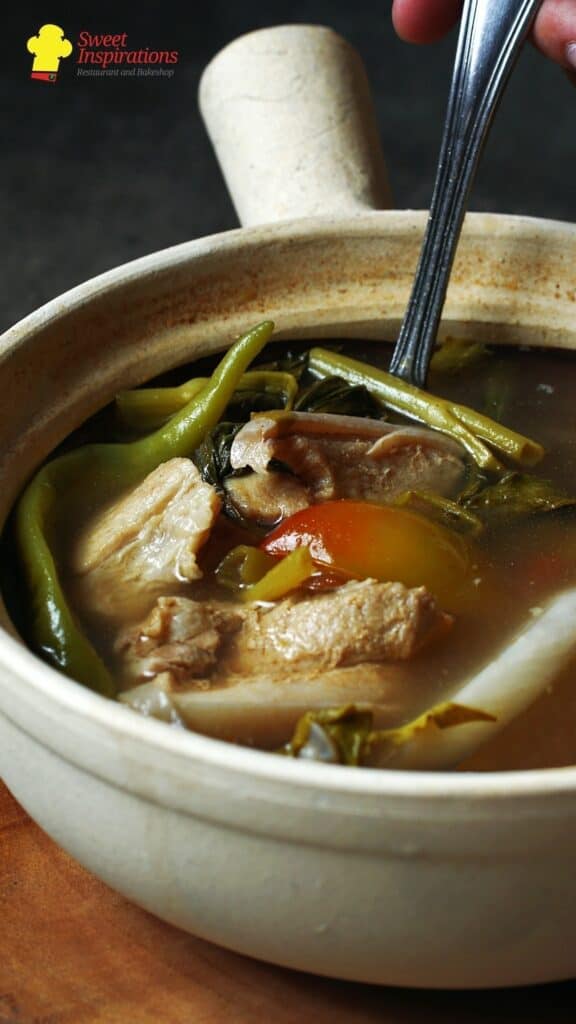 Spicy Chicken Wings – It is made with chicken wings that are coated in a spicy sauce and cooked to perfection. The spicy coating of this dish creates a vibrant color and enhances its taste making it finger-licking good.
Sweet Inspirations All Day Breakfast Menu
These are the classic breakfast dishes that are packed with flavors and can be enjoyed at any time of the day.
Crispy Dilis – It is made with fried crispy anchovies served with rice and sunny-side-up egg. Anchovies are abundant in Philippine waters making it one of the common breakfasts loved for its crispiness and savory taste.
Adobo Flakes – This is a type of adobo where meat is shredded thinly, cooked until the sauce is dried up, and stir-fried until the meat becomes dry, brown, and crispy. It is one of the adobo twists that will satisfy your cravings as it has an extraordinary taste and presentation.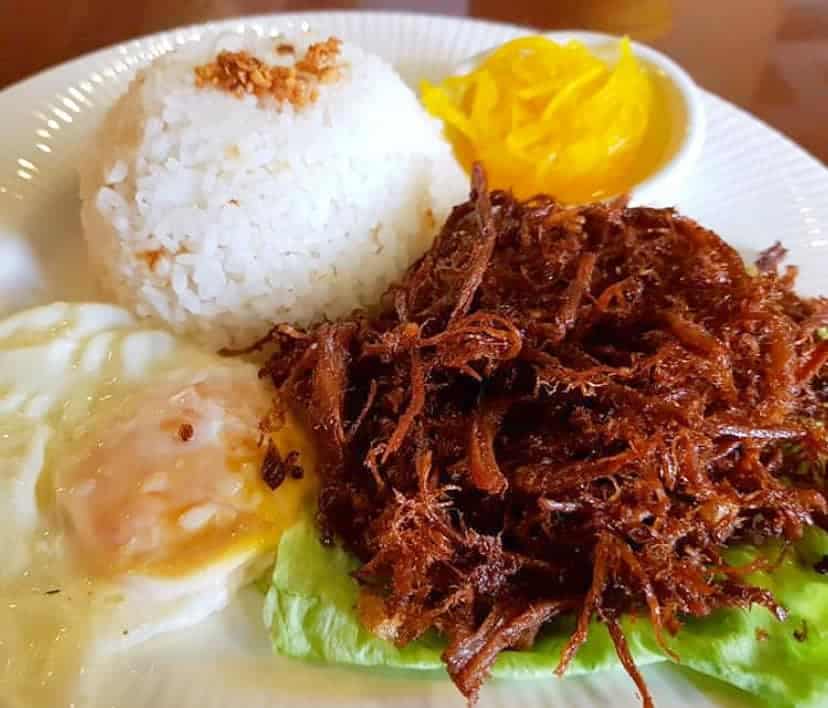 American Breakfast Bacon – Bacon is one of the classic breakfasts in America that is loved for its smoky aroma and savory goodness. This dish will boost your appetite making your meals more satisfying.
Boneless Tinapang Bangus – Milkfish is notable for having a lot of bones and most people prefer it when it is boneless. The boneless feature of this smoked milkfish makes it more convenient to eat.
Pork Tocino – The sweet and savory taste of tocino as well as its tenderness makes it one of the dishes that is loved by people of all ages. This breakfast combination is locally known as "tocilog" as it is paired with rice and egg.
Pasta Perfection
The pasta dishes from the Sweet Inspirations menu consist of Oil Based Seafood Pasta, Cream Based Seafood Pasta, Carbonara, Lasagna, Spaghetti, and Chicken Pesto Pasta. Each pasta dish is cooked expertly to make every dining experience remarkable with your loved ones. The perfect combination of pasta and its ingredients creates a satisfying flavor that makes it irresistible. It pleases people from different walks of life as it has an enticing presentation and distinctive taste.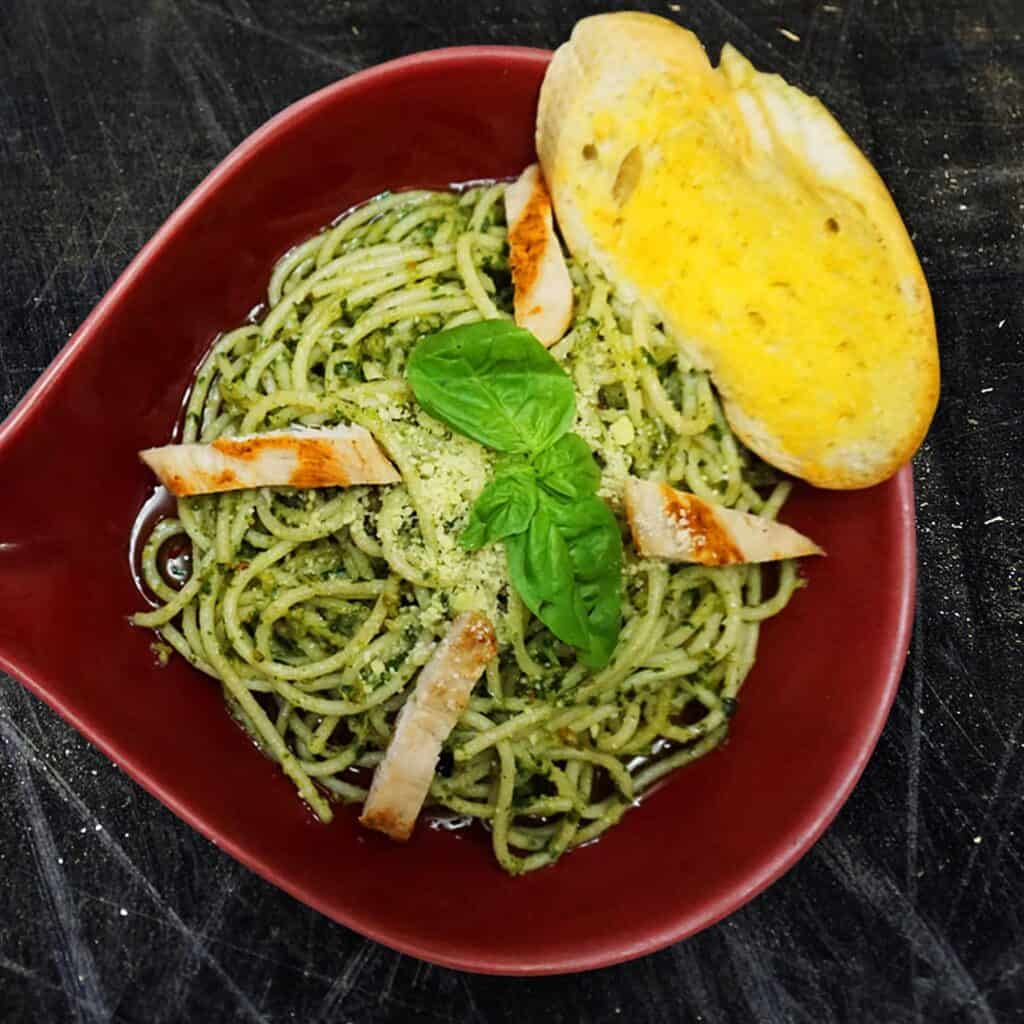 Fish and Veggies
The fish dishes menu served by Sweet Inspirations are Sizzling na Boneless Bangus, Sinigang na Boneless Bangus, Sweet & Sour Fish Fillet, and Tilapia Fillet w/ Mango Salsa. The vegetable dishes that it provides are Pinakbet, Fresh Lumpia, Lumpiang Ubod, and Kangkong with Tofu in Oyster Sauce. These nutritious and flavorful cuisines will boost your appetite making you enjoy your meals. 
Coffee Menu
The coffee of Sweet Inspirations consists of Hot and Iced Espresso such as Americano, Caramel Macchiato, Café Latte, Café Mocha, and Vanilla Latte. These coffee dishes are perfectly paired with cakes, pies, bread, and pastries that it offers as well as on All-Day Breakfast dishes. The aroma and flavor of these coffees will energize you and make your day brighter and more productive.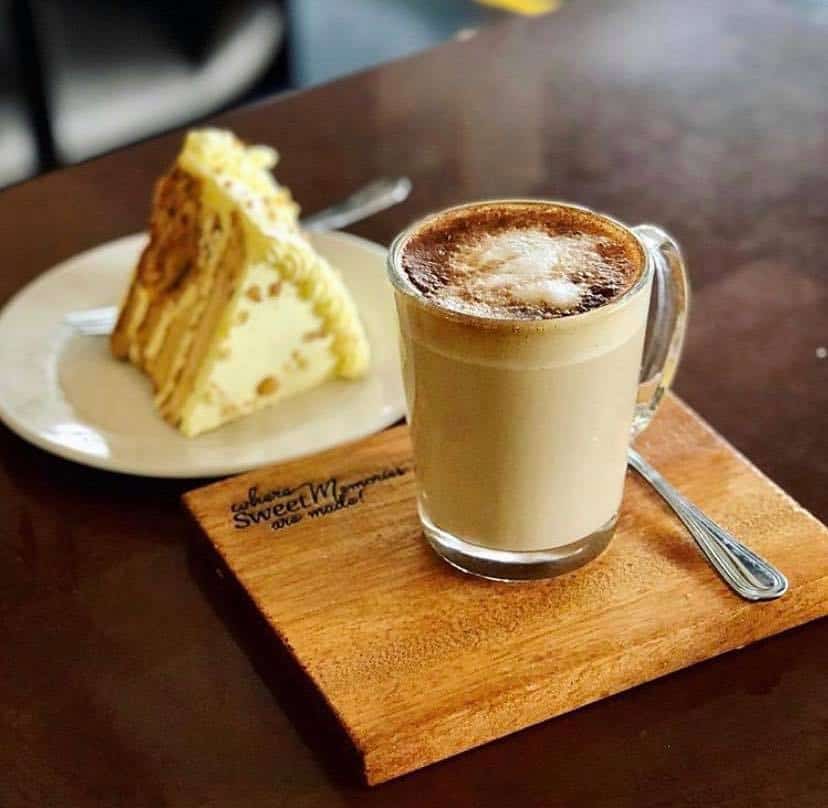 Sweet Inspirations Menu Delivery
The dishes of sweet inspirations are available in GrabFood. You can also visit its website at https://www.sweetinspirations.com.ph/full-delivery-menu. It offers same-day delivery and the last call time is four in the afternoon. It is also available for a pick-up where you can pick it up on your own or book your preferred delivery courier. 
Social Media Pages
Want to be the first to know about Sweet Inspiration's latest promos and discounts? Check out their social media pages and subscribe to stay up-to-date! By visiting Sweet Inspiration's social media pages, you can get all the latest information about their promotions and discounts. Plus, if you subscribe, you'll receive regular updates on new products and menu items, so you'll never miss out on anything sweet and delicious.
Following Sweet Inspiration's social media pages is also a great way to stay connected with their community. So what are you waiting for? Click the links below to visit Sweet Inspiration's social media pages and start subscribing. With so much to discover and enjoy, you won't want to miss a thing!

Facebook: https://facebook.com/sweetinspirationsph/
Instagram: https://instagram.com/sweetinspirationsph/
Conclusion
The Sweet Inspirations menu is loved by the communities and institutions that surround it. Its diners regard the desserts that it offers as the best in Metro Manila because it has a perfect balance of sweetness that makes them satisfying. The Filipino dishes that it serves are commonly prepared at home which will make you feel like you are dining in the comfort of your home.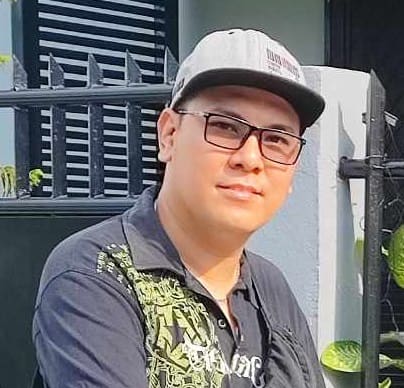 Hi! I'm Nivek Strife, the person who made MenuPH. I'm the one who added most of the popular menus you see on this website, and I really hope you enjoy them! Feel free to check them all out.
Growing up, I was surrounded by lots of tasty foods, like the classic Adobo and the sweet Leche Flan. That love for the many flavors of the Philippines is what got me excited about adding to MenuPH. When I learned how to make websites, I saw the need for a place to show off all the amazing Filipino dishes, and that's how MenuPH started.
MenuPH isn't just a website; it's like a fun journey into food. I've teamed up with famous chefs and found great places all over the Philippines to bring you a bunch of menus that show off the best of Filipino cuisine. Whether you're into the usual dishes or new twists, MenuPH is here to guide you through the rich world of Filipino flavors.
With MenuPH, my aim is to help local businesses, talk about good food choices, and make a group of friends who love food. No matter if you like fancy restaurants or street food, MenuPH has something for you. Come join me on this food adventure as we find great places, taste real flavors, and enjoy the unique food traditions that make the Philippines awesome.