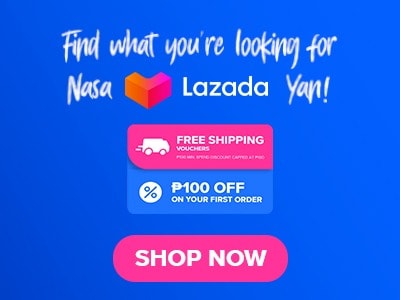 Nowadays there are loads of restaurants mushrooming our country and offering different cuisines, if you're like me who is brave and ready to explore everything especially when it comes to food I know that somehow you're finding different locations to try, and that is the reason why I have a recommendation for you. At El Pollo Loco menu, you will find a Mexican-style menu that is easy to enjoy and definitely delicious. In this article we are going to take a deep dive into their menu, the delicious food that they offer, and of course the most important part is we are going to dive deeper into their prices per food item. If you're adventurous just like me I know that you're already interested in this so ill cut the long introduction and let's start.
Below, you'll find the updated list of El Pollo Loco menu prices.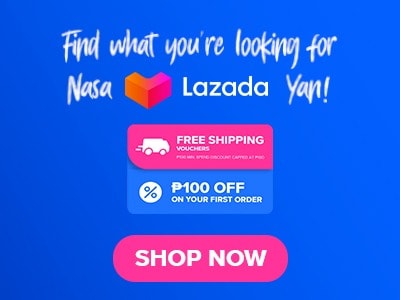 Menu Items
Price (PHP)

Loco Bundles

Loco 1
865
Loco 2
1525
Loco 3
2195

Ala Carte

2 Pcs Chicken (Ala Carte)
260
4 Pcs Chicken (Ala Carte)
500
8 Pcs Chicken (Ala Carte)
935
12 Pcs Chicken (Ala Carte)
1375

Loco Meal

2 Pcs Chicken (Loco Meal)
305
4 Pcs Chicken (Loco Meal)
545
8 Pcs Chicken (Loco Meal)
1045
12 Pcs Chicken (Loco Meal)
1475

Chicken Meals

2 Pcs Chicken + 2 Sides
345
4 Pcs Chicken + 2 Sides
610
8 Pcs Chicken + 4 Sides
1185
12 Pcs Chicken + 6 Sides
1680

Chicken + Taco Meal

1 Pc Chicken & Taco Meal
325
2 Pcs Chicken & Taco Meal
425

Specials

Garlic & Cheese Quesadilla
175
Chicken Quesadilla
250
Chicken Burrito
225
Beef Burrito
225
Loco Fries
70
Pollo Macaroni Soup
105
Chips & Salsa
95
Beef Nachos
160
Cheesy Taquitos
105
Chicken Tacos (1 Piece)
120
Chicken Tacos (2 Pieces)
230
Citrus Salad
180

Side Dishes

Mac And Cheese
85
Spanish Rice
85
Plain Rice
50
Fiesta Corn
60
Coleslaw
85
Macaroni Salad
85
Tortilla
70
Salsa
20

Dessert

Leche Flan
105
Fruit Salad
95
Hazel Nut Crepe
140
Cream Cheese Crepe
140

Beverages

Iced Tea
70
Coke
95
Coke Zero
95
Sprite
95
Pineapple Juice
95
Bottled Water
55
About El Pollo Loco
El Pollo Loco is a Mexican-themed restaurant that offers authentic and traditional Mexican foods, they opened their first store in the Philippines the Metro. This restaurant is actually spreading the unique and flavorful Mexican food for their customers to enjoy, they actually serve one of the best Mexican food that you can find in the market these days. What you can see on their menu is delicious food that is favorites in Mexico just like some items like quesadillas, tacos, and many more. Every ingredient that they used is local ingredients to ensure quality and their customers will have the freshest items possible. El Pollo Loco is under the management of the bistro group as their mother company.
El Pollo Loco Menu Best Seller
I have listed down below some samples of El Pollo Loco best sellers, check them out.
Flame Grilled Chicken – Flame-grilled chicken of El Pollo Loco is, to be honest, and fair one of the best-grilled chicken that I tried recently, not to mention how tender their chicken is and their chicken is not dry and still juicy. The smoky taste adds flavor to the chicken and flame grilling the chicken is really a good idea since it enhances the flavor and texture of the chicken meat. El Pollo Loco's flame-grilled chicken is one of the most popular items on their menu as well.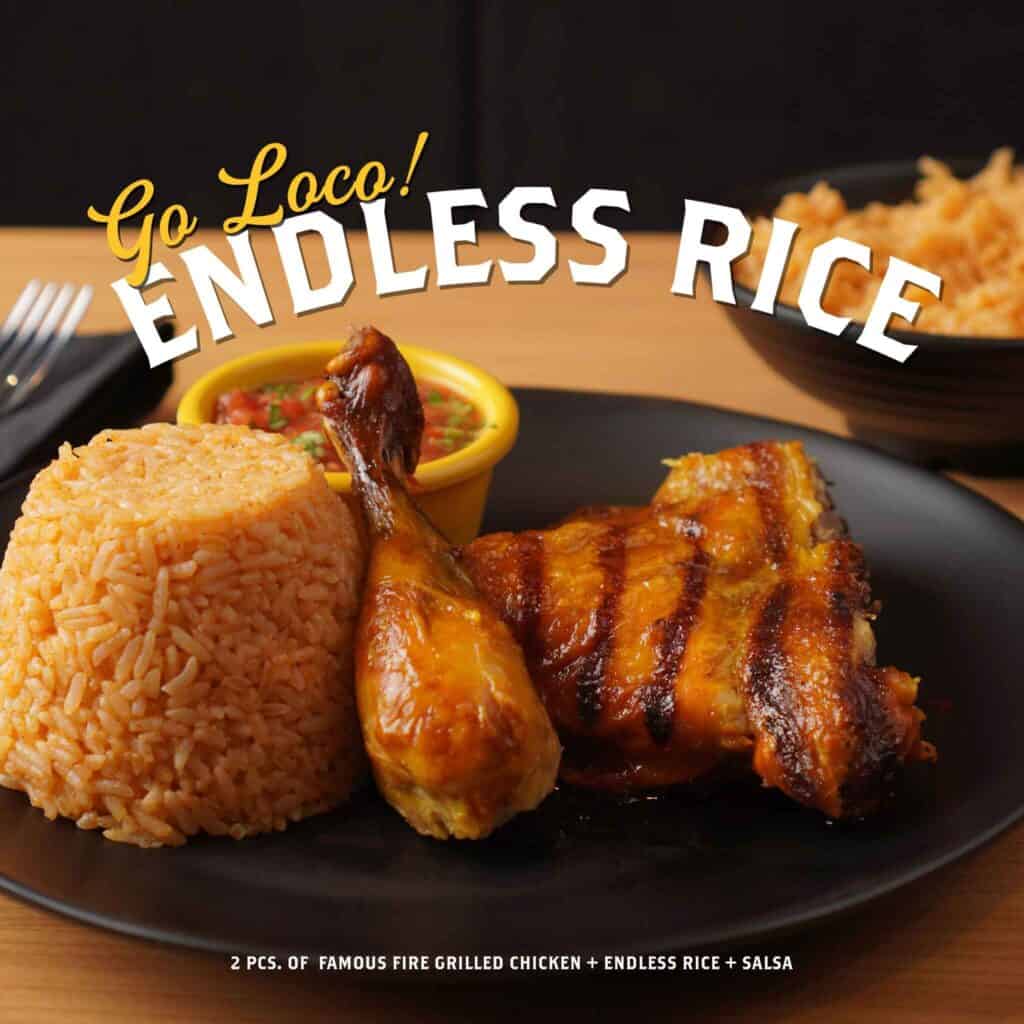 Cheese Quesadilla – The El Pollo Loco version of cheese quesadilla menu has a buttery and rice taste, it also uses mild cheese that is great for melting. Imagine a heated tortilla that is quite good already stuffed with creamy melted cheese inside, that's one hella good treat. This is what I highly suggest for those who love cheese. What I like about El Pollo Loco's cheese quesadilla is that this one is actually an entire meal already since their serving portion is quite huge. Popular among their customers and definitely a must-try. 
Spaghetti con Salsa – Spaghetti con salsa version of El Pollo Loco is savory and of course delicious, this one is not sweet styled just like what's usual in the country but definitely one great meal. The pasta is al dente and the salsa has loads of flavors that you are looking for the perfect classic spaghetti.
Loco Bundles
The Loco bundles menu consists of 3 different bundles. The first one is their loco 1, loco 1 is 4 pcs of Chicken, 2 Side Dishes, 4 Tortillas, 2 Salsas, 2 Fruit Salads, and 1 Coke (1.5 ml). Loco 2 is 8 pcs Chicken, 4 Side Dishes, 8 Tortillas, 4 Salsas, 4 Fruit Salads, 1 Coke (1.5ml). The last item on this menu is their loco 3 which is 12 pcs Chicken, 6 Side Dishes, 12 Tortillas, 6 Salsas, 6 Fruit Salads, and 2 Coke (1.5ml)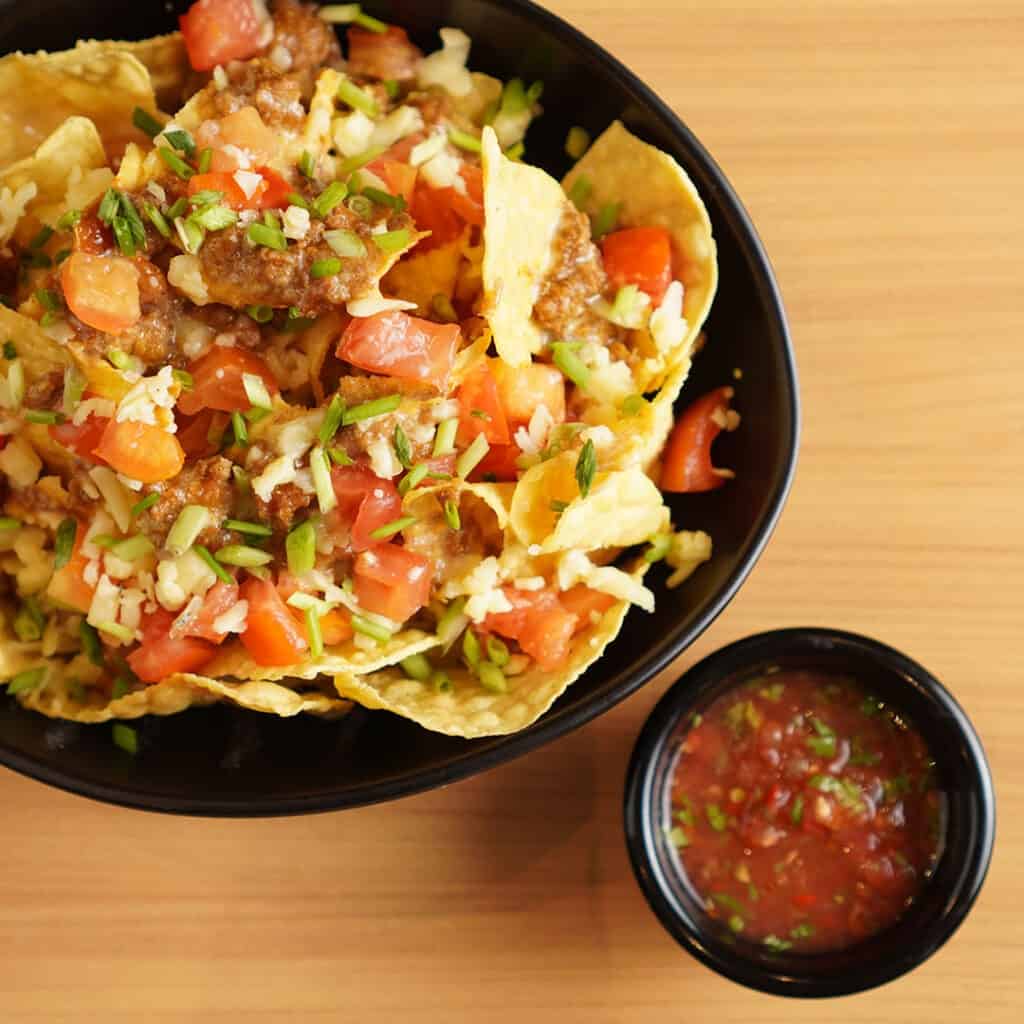 Chicken + Taco Meal
The chicken + taco meal menu of El Pollo Loco had 2 choices of dishes. The first one is their 1 pc Chicken & Taco Meal, this meal consists of 1 pc Chicken, Chicken Taco, and Spanish Rice or Corn. The next item is their 2 pc Chicken & Taco Meal. This one is actually 2 pc Chicken, Chicken Taco, Spanish Rice / Corn, and salsa.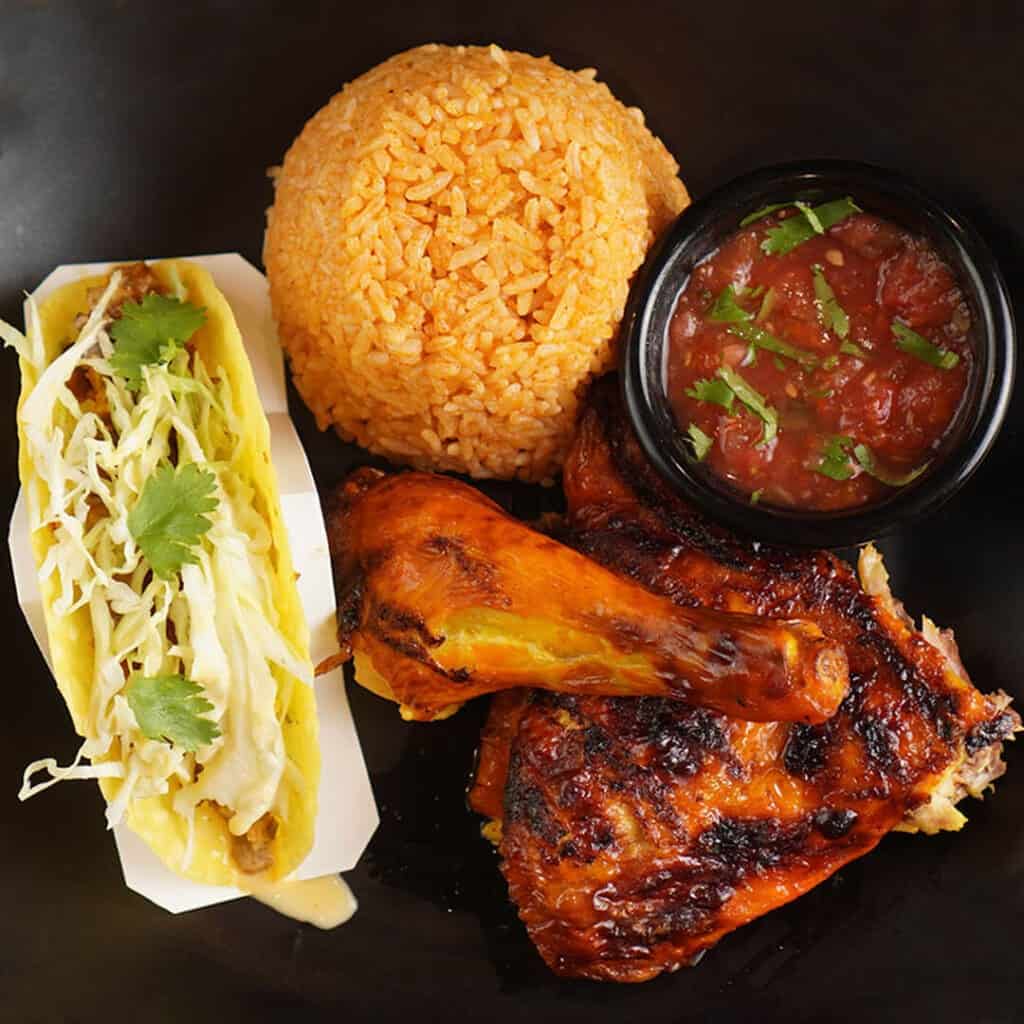 Desserts
At El Pollo Loco, many customers are curious about the desserts they offer. You'll be happy to know they have a variety of sweet treats to satisfy your cravings. For those who love Filipino desserts, they have the classic leche flan and fruit salad. And if you're a fan of crepes, they've got hazelnut crepe and cream cheese crepe too! So, whether you want something creamy, fruity, or a delightful crepe, El Pollo Loco's dessert menu has something for everyone to enjoy!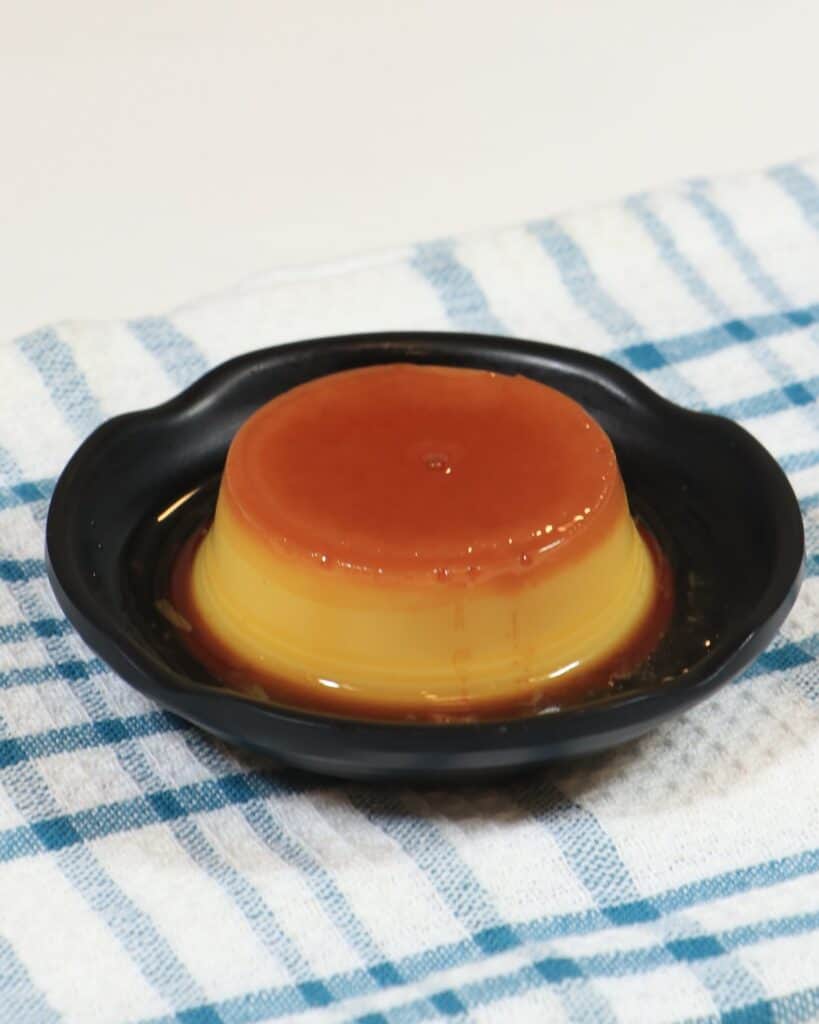 El Pollo Loco Menu Delivery
Ordering is made easier simply by calling the branch number listed down below:
SM Megamall – 09619024125
Makati – 09661782204
Parañaque – 09451406733
Pasay – 09674417244
Aside from those you can also use those third-party food couriers like grab food, food panda, and any available delivery service in your area of location.
Social Media Pages
Stay connected to their online community for exciting updates, exclusive deals, and tempting food photos that will make your taste buds dance with delight. Join the El Pollo Loco family and share your favorite dishes with us using #ElPolloLocoLove.
Facebook: https://www.facebook.com/ElPolloLocoPH
Instagram: https://www.instagram.com/elpolloloco_ph
Email: [email protected]
FAQs
What is El Pollo Loco?
El Pollo Loco is a place that offers authentic Mexican cuisine. Aside from that, this restaurant becomes famous because of its chicken dish that is cooked on a flame grill.
Where are El Pollo Loco restaurants located?
El Pollo Loco restaurant is located in the metro, they have branches in Parañaque, Mandaluyong, Makati, Muntinlupa, Pasay, Quezon City, and Taguig.
What are the signature dishes of El Pollo Loco?
Aside from their famous flame-grilled chicken and mouthwatering nachos, their other popular products include cheese quesadilla, spaghetti con salsa, beef nachos, and cheesy taquitos.
Does El Pollo Loco have vegetarian options on their menu?
Yes, you can find vegetarian options on their menu and it is quite a lot of different options for you. Just ask their crews for assistance.
Conclusion
This restaurant is a great place for eat-outs with family and friends since the area has a wholesome and friendly atmosphere. The El Pollo Loco menu has everything that you are looking for and I am just telling based on my experience. Maybe some of you will be a bit hesitant to try their products thinking that their foods are spicy but actually it is not. Their service people are okay very nice and polite as well, the place itself looks great, great experience overall.