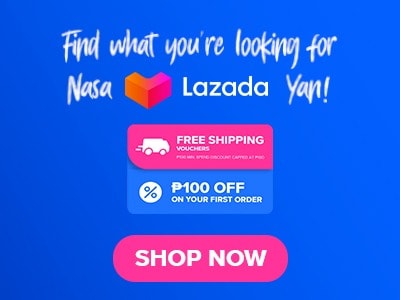 Le Bar restaurant's menu offers a variety of international and local dishes, including breakfast items, sandwiches, salads, soups, and entrees that are suitable for breakfast, brunch, or lunch. To sum it up, their menu features a wide range of well-prepared and flavorful dishes. Additionally, the dishes they serve are not overly complicated, but they are made with high-quality ingredients and executed well, allowing them to gain popularity even faster.
Below, you'll find the updated list of Le Bar menu prices.
Menu Items
Price (PHP)

Breakfast Favorites

Pancakes
350
French Toast
350
Waffles
350
Selection of Cold Cuts
700
Smoked Salmon Bagel
550
Cheese Plate
750
Organic Asian Salad
500

Asian Breakfast

Local Breakfast Plate
550
Fried Noodles
550
Congee
450
Dim Sum Basket
550

Kid's Breakfast

Fried Eggs with Tomato Wedges
250
Scrambled Eggs on Toast
250
Plain or Flavored Yoghurt and Seasonal Fruit Tart
200
Mini Pancakes
200
Choco Pops with Fresh Milk
220
Kiddie Hot Oatmeal
220

Continental Breakfast

Continental Breakfast
700

Wake Up Call Smoothies

Mango
350
Garden
350
Energy Boost
350
Perk Me Up!
350
Watermello
350
Banana Boost
350

Fruits and Yoghurts

Assorted Sliced Fresh Fruit
400
Fresh Fruit Salad
350
Organic Plain Low Fat Yoghurt
230

Cereals

Parfait
380
Orgininal Bircher Muesli
400
Cereal Selections
350
Fresh Milk, Skimmed Milk or Soya Milk
300
Traditional Hot Oatmeal
400

To Start

Tuna Tartare
550
Pan-Seared Foie Gras
880
Pan-Seared Scallops
800
Classic French Onion Soup
570
Soup of the Day
450
Caesar Salad
620
Tandoori Chicken Salad
550
Asian Salad
500
Le Bar Classic Salad
600

To Continue

Fettuccine Carbonara
580
Linguine Vongole
680
Pan-Fried Cod Fillet
880
Grilled Chicken Breast
750
Bulalo (Filipino Pot-Au-Feu)
950
Seafood Bouillabaisse
780
Twice-Cooked Pork Belly
750
Tournedos Rossini
1800
Prime Grade US Angus Beef Tomahawak
4500

Turkey Three Ways

Turkey Pot Pie
899
Turkey Sliders
899
Turkey Roulade
899

Kid's Menu

Vegetable Fried Rice with Egg
300
Kid Size Burger with French Fries
400
Ham and Cheese Sandwich
300
Sausage Hotdog with French Fries
300
Spaghetti with Tomato and Basil
350
Fish and Chips with Tartar Sauce
460
Chicken Fingers with French Fries and Ketchup
400
Two Scoops of Ice Cream
200
Sofitel Chocolate Chip Cookie and Chocolate Mousse
150
Kid Size Fruit Plate
200

Sandwich and Burgers

Beef Burger
1045
Truffle Croque-Monsieur
850
Gourmet Steak Sandwich
875
Manila Club Sandwich
875
About Le Bar
Le Bar is a restaurant and bar in the opulent Sofitel Philippine Plaza Manila. It has an elegant and modern ambiance with a beautiful view of Manila Bay. Le Bar is also known for its extensive beverage menu, which includes wines, cocktails, and specialty coffees. It's ideal for a romantic dinner, a business lunch, or a relaxed get-together with friends and family.
Le Bar Menu Best Seller
The dishes that are part of this menu are the ones that guests that visit Le Bar most commonly order. Simply put, they are the most popular dishes at Le Bar.
Organic Asian Salad – This salad features Asian-inspired ingredients such as mixed greens, sesame dressing, and crispy wonton strips. The mandarin orange gives this salad a tangy taste and a refreshing flavor overall.
Ham and Cheese Sandwich – This is a traditional sandwich made with ham, cheese, and usually some vegetables such as lettuce and tomato. This is the perfect dish for people who love a meaty and cheesy sandwich.
Sausage Hotdog with French Fries – It consists of a grilled sausage hotdog served with French fries on the side. The sausage hotdog acting as the main and the French fries as its sides make for a simple but filling Meal.
Selection of Cold Cuts – The term "cold cuts" refers to a platter of sliced cured meats such as ham, salami, and prosciutto. These so-called cold cuts are then paired with a mini French baguette, wheat crackers, and other traditional condiments.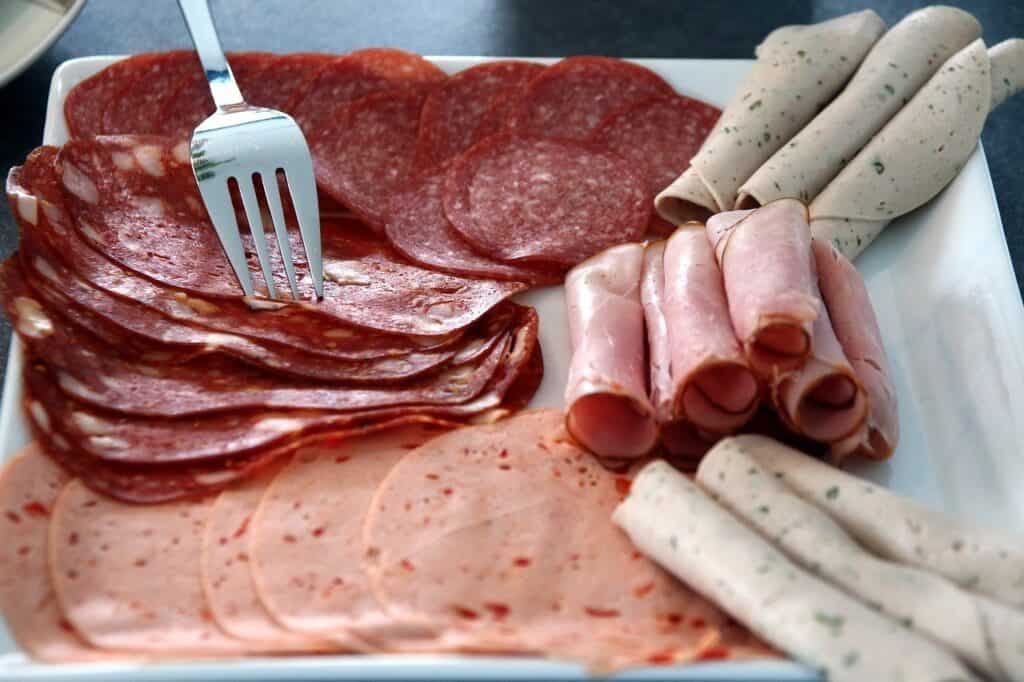 Breakfast Favorites
This menu is composed of breakfast meals that locals have grown to love for their taste and capacity to fill them up.
Pancakes – Pancakes are flat cakes cooked on a griddle or frying pan that are typically sweet and fluffy with a slightly crispy exterior. They frequently have a light vanilla flavor with a hint of sweetness. This delectable menu of Le Bar is presented with whipped cream, maple syrup, and a fruit or banana compote.
Waffles – It is similar to pancakes but is cooked in a waffle iron, giving it its signature grid-like pattern. The taste of these waffles is typically sweet, and they have the perfect balance of a crispy exterior and a fluffy and light interior. Similar to how they serve their pancakes, Le Bar also serves their waffles with a berry or banana compote, whipped cream, and maple syrup.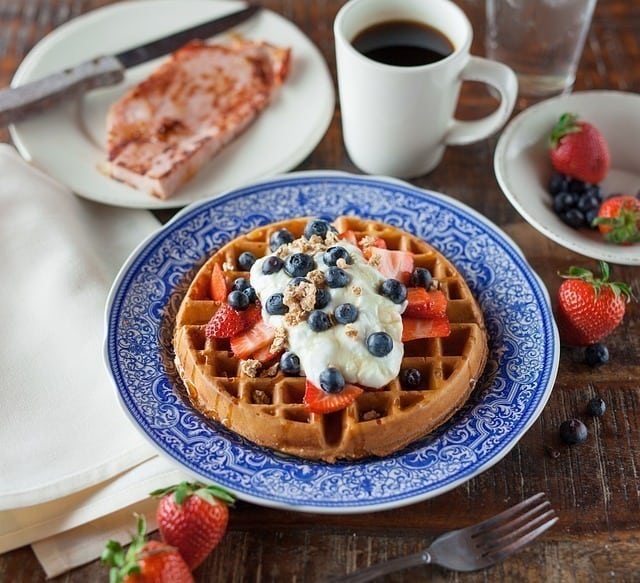 Smoked Salmon Bagel – This is a bagel sandwich that is made with smoked salmon, cream cheese, and other toppings. It is made slightly salty and savory because of the smoked salmon and the toasted bagel.
Cheese Plate – This item is made up of multiple varieties of mild cheese that the diner can choose from and is served with wheat crackers, dried fruits, and nuts.
Le Bar Asian Breakfast Menu
This menu consists of breakfast dishes that are very familiar to the palates of locals, making it very popular.
Local Breakfast Plate – There are a lot of different kinds of dishes that customers can choose from on this breakfast plate. Beef tapa, tocino, or daing na bangus are served with salted egg, and papaya pickles, among other dishes. This is a complete meal package that is very popular with locals who frequent Le Bar.
Fried Noodles – Stir-fried noodles with veggies, pork or shellfish, and sauces make up the major course of this breakfast meal. The noodles have a satisfying crispy texture on their own, and the flavor combination can be savory, sweet, and slightly spicy. Shredded pork, shrimp, spring onions, and bean sprouts are included in the dinner.
Congee – Customers can choose between chicken, fish, or plain congee for their meal. For those who don't know, congee is a type of rice porridge that is famous in many Asian countries. It is a mildly flavored dish that is usually eaten for breakfast or a light lunch.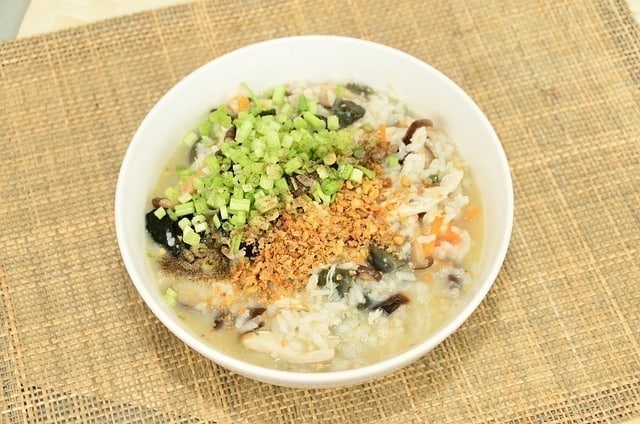 Kids Breakfast
This menu is made up of breakfast meals that are mostly ordered by parents for their kids whenever they visit Le Bar.
Plain or Flavored Yoghurt and Seasonal Fruit Tart – A baked pastry crust are filled with a creamy yogurt mixture and topped with fresh seasonal fruits such as berries or sliced peaches. Because of the dish's nutrients and is one of the healthier options, it is an excellent choice for children.
Fried Eggs with Tomato Wedges – This is a simple breakfast dish in which eggs are fried sunny-side up and served with seasoned tomato wedges. A simple dish containing everyone's favorite food which is the egg.
Spaghetti with Tomato and Basil – This pasta dish features spaghetti noodles and a tomato-based sauce with basil as a key ingredient. Its slightly sweet and tangy flavor comes from the tomatoes, while its fresh herbal aroma is from the basil that is added to this dish.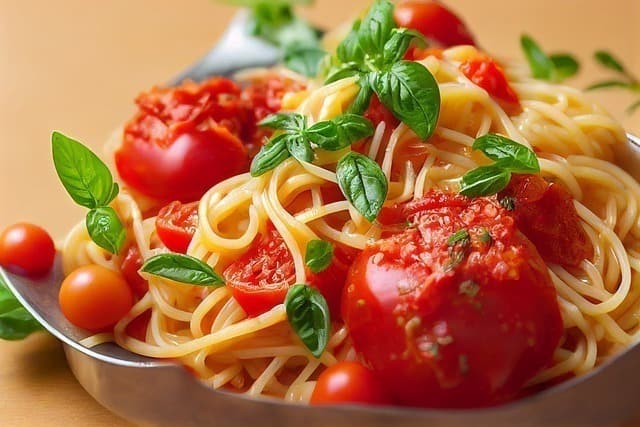 Continental Breakfast
This breakfast dish comes with a variety of fruits served with homemade granola, plain yogurt, fresh berries, fresh fruit juice, cereal, and an array of small baguettes, soft rolls, and pandesal with butter and jam. This breakfast meal is completed with a hot beverage. The Continental Breakfast's goal is to provide a light meal that will give you enough energy to start the day without weighing you down.
Wake-up Call Smoothies
The beverages that are part of this menu are a type of smoothie that is typically made with ingredients that are meant to boost energy and provide a quick and nutritious breakfast. It is delicious, nutritious, and very affordable.
Le Bar Menu Delivery
Ordering your favorite Le Bar dishes is made convenient by their delivery services. Customers no longer need to go outside to order food; instead, they can simply download the GrabFood or FoodPanda apps and order the dishes they crave from there.
Talk to Le Bar PH Staff
For any inquiries you may have, please do not hesitate to reach out to them via their social media channels. They would be more than happy to assist you with any questions you may have about their restaurant, as well as provide you with information on how to make a reservation for an unforgettable dining experience. Don't miss out on the opportunity to indulge in their delicious cuisine and exceptional service. Contact them today through their social media accounts!
Facebook: https://www.facebook.com/SofitelManila/
Instagram: https://www.instagram.com/sofitelmanila/
Twitter: https://twitter.com/sofitelmanila
Website: https://www.sofitelmanila.com/restaurants-bars/le-bar/
Conclusion
The menu at Le Bar restaurant provides a sophisticated dining experience with a varied menu that caters to a variety of tastes. The high quality of the ingredients, as well as the care taken in the preparation and presentation of each dish, make it an excellent choice for a special occasion or a leisurely meal. With high ceilings, sleek furnishings, and a stunning view of Manila Bay, the restaurant has a stylish and modern ambiance.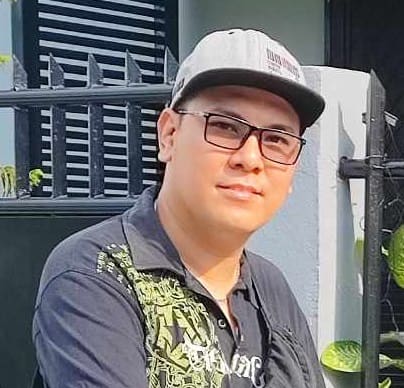 Hi! I'm Nivek Strife, the person who made MenuPH. I'm the one who added most of the popular menus you see on this website, and I really hope you enjoy them! Feel free to check them all out.
Growing up, I was surrounded by lots of tasty foods, like the classic Adobo and the sweet Leche Flan. That love for the many flavors of the Philippines is what got me excited about adding to MenuPH. When I learned how to make websites, I saw the need for a place to show off all the amazing Filipino dishes, and that's how MenuPH started.
MenuPH isn't just a website; it's like a fun journey into food. I've teamed up with famous chefs and found great places all over the Philippines to bring you a bunch of menus that show off the best of Filipino cuisine. Whether you're into the usual dishes or new twists, MenuPH is here to guide you through the rich world of Filipino flavors.
With MenuPH, my aim is to help local businesses, talk about good food choices, and make a group of friends who love food. No matter if you like fancy restaurants or street food, MenuPH has something for you. Come join me on this food adventure as we find great places, taste real flavors, and enjoy the unique food traditions that make the Philippines awesome.