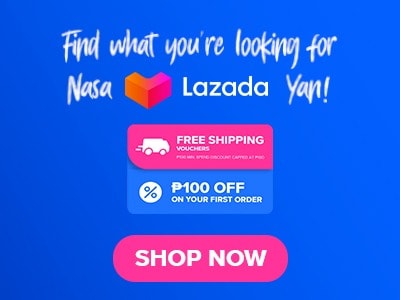 Legazpi Four Seasons Menu offers a wide range of delectable dishes that showcase the best of Filipino and international cuisine. Located in the heart of Legazpi, the restaurant is a go-to destination for food lovers looking for an exceptional dining experience. From classic seafood dishes to grilled specialties, their menu offers something for every palate. They use only the freshest and finest ingredients to ensure that each dish is of the highest quality. With its elegant and comfortable atmosphere, Legazpi Four Seasons is the perfect place to enjoy a meal with family and friends. This restaurant is ready to serve.
Below, you'll find the updated list of Legazpi Four Seasons menu prices.
Menu Items
Price (PHP)

Teppanyaki Station

Noodle Station

Squid Ink Noodles
Carrot Noodles
Mushroom Noodles
Chili Noodles
Egg Noodles
Polonchay Noodles

Fresh Vegetables

Okra
String Beans
Chili Green
Cabbage
Sweet Corn
Baguio Petchay
Alugbati
Spinach
Kangkong
Water Cress

Market Fresh Sliced Meat

Meatballs and Dimsum

Side Dishes

Appetizer

Steamed Pork Siomai
130
Fried Pork Siomai
145
Steamed Siopao
65

A la Carte

Fried Pork Spareribs
410
Pancit Guisado
260
Seafoods Sotanghon
360
Maki
195
Half Seasons Chicken
350
Broccoli w/ Beef
430
Fish Fillet Sweet & Sour
480
Lumpia Shanghai
360
Lomi
195
Pork Steak
450
Pork Sweet & Sour
450
Ampalaya w/ Beef
420
Crab Omelette
460
Assorted Vegetables
390
Chopsuey Guisado
360

Solo Meals

Fried Pork Spareribs w/ Rice
260
Beef Ampalaya w/ Rice
300
Chopsuey w/ Rice
290
Meatballs Sweet & Sour w/ Rice
280
Fish Fillet Sweet & Sour w/ Rice
300
1/4 Seasons Chicken w/ Rice
280

Solo Meals

Yang Chow Fried Rice
105
Steamed Rice
55
Fried Rice
95
About Legazpi Four Seasons
Legazpi Four Seasons is one of the many restaurants under Vikings, a renowned brand that offers high-quality buffet services throughout the Philippines with a ranking of Top 8 in the restaurants in Legazpi. The restaurant serves an extensive menu of delectable dishes from various parts of the world, featuring a broad selection of local and international cuisines that can cater to every palate. The staff at Legazpi Four Seasons, like all Vikings restaurants, prioritize the customer's needs and provide exceptional service to ensure that every diner has a memorable experience.
Legazpi Four Seasons is located at 4PWW+J57, F. Imperial St, Legazpi Port District, Legazpi City, Albay 4500. The restaurant offers a wide range of dining options, including dine-in, takeout, and delivery services, making it easier for customers to enjoy their delicious dishes at their convenience. Legazpi Four Seasons opens at 10 am and closes at 9 pm, giving diners ample time to enjoy their meals. Their food is highly-rated, with a 4.9/5 rating on Grab Food and 4/5 on Menulist.
The restaurant serves a variety of sumptuous dishes from different parts of the world, featuring a menu with a wide selection of local and international cuisines that can cater to every palate. Whether you want a romantic dinner, a family gathering, or a celebration, Legazpi Four Seasons provides the perfect ambiance and quality service to create unforgettable dining experiences.
Legazpi Four Seasons Menu Best Seller 
Legazpi Four Seasons offers several best-selling dishes that are sure to satisfy any craving. Each dish is carefully crafted by experienced chefs who are dedicated to providing the best dining experience to their customers. The restaurant's commitment to providing excellent service, coupled with its expertise in combining flavors, textures, and cooking techniques, are the reasons why they have a reputation for having delicious best-sellers like the Teppanyaki Station and Meatballs and Dim Sum and more. By offering a diverse menu of dishes, Legazpi Four Seasons is able to cater to different taste preferences, making it an excellent choice for diners looking for a memorable culinary experience. So, what do the best-sellers entail?
The Teppanyaki Station
The Teppanyaki Station is a popular choice among diners as it offers a unique culinary experience. This style of cuisine involves cooking various ingredients, such as beef, scallops, chicken, shrimp, lobster, and veggies, on a hot iron plate, creating a delicious smoky flavor. Soybean oil is used to cook the ingredients, while the sauce is mildly sweet, salty, and garlicky, enhancing the natural flavors of the fresh ingredients used.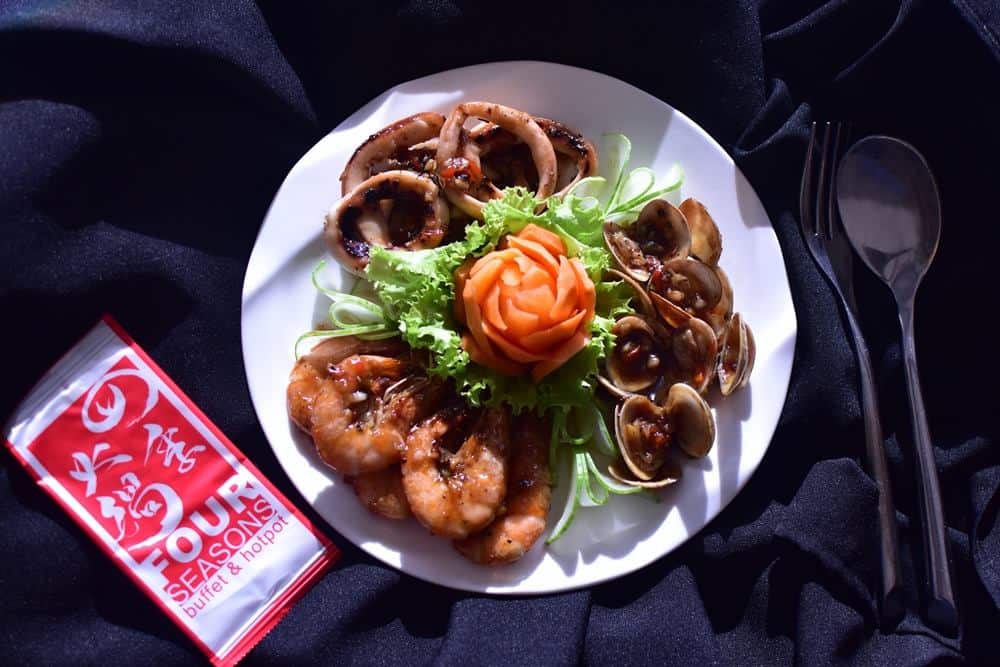 Meatballs and Dim Sum
On the other hand, the Meatballs and Dim Sum dish menu of Legazpi Four Seasons is made of minced beef with added water chestnuts for texture and seasoned with coriander and Cheung Pei, a dried orange peel. In Chinese cuisine known as dim sum, various foods are served in individual, bite-sized quantities. With such diverse flavors and unique cooking techniques, these two dishes have become Legazpi Four Seasons' Best Sellers.
Steamed Pork Siomai
The Steamed Pork Siomai is a popular choice, with a generous serving size that can feed up to three people. This classic dim sum dish features flavorful ground pork and a variety of seasonings, all wrapped in a delicate steamed dumpling.
Fried Pork Spareribs
Another crowd favorite is the Fried Pork Spareribs, which is served in a large portion size that is perfect for sharing with 2-3 people. A wonderful and filling supper is created by marinating the spareribs in a particular mixture of spices and then deep-frying them until they are perfectly crispy.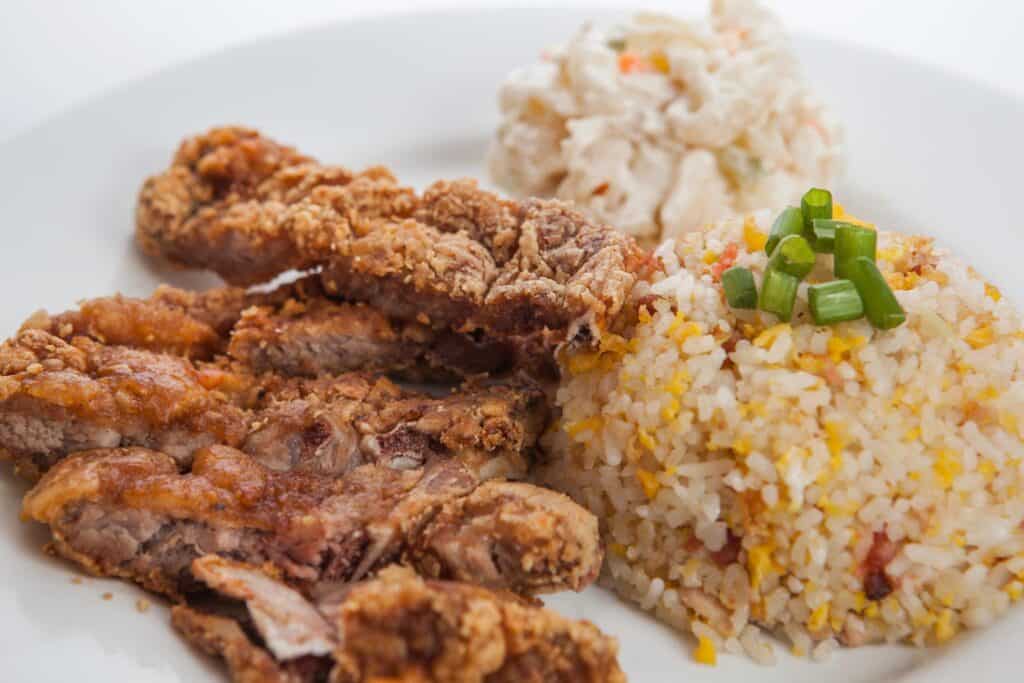 Yang Chow Fried Rice
Finally, the Yang Chow Fried Rice is a classic Chinese dish that is a must-try for any visitor to Legazpi Four Seasons. Each cup of fried rice is packed with a flavorful combination of ingredients, including shrimp, eggs, and a variety of vegetables, all seasoned with soy sauce and other spices. These best-selling dishes at Legazpi Four Seasons are sure to delight any guest with their delicious flavors and generous portions.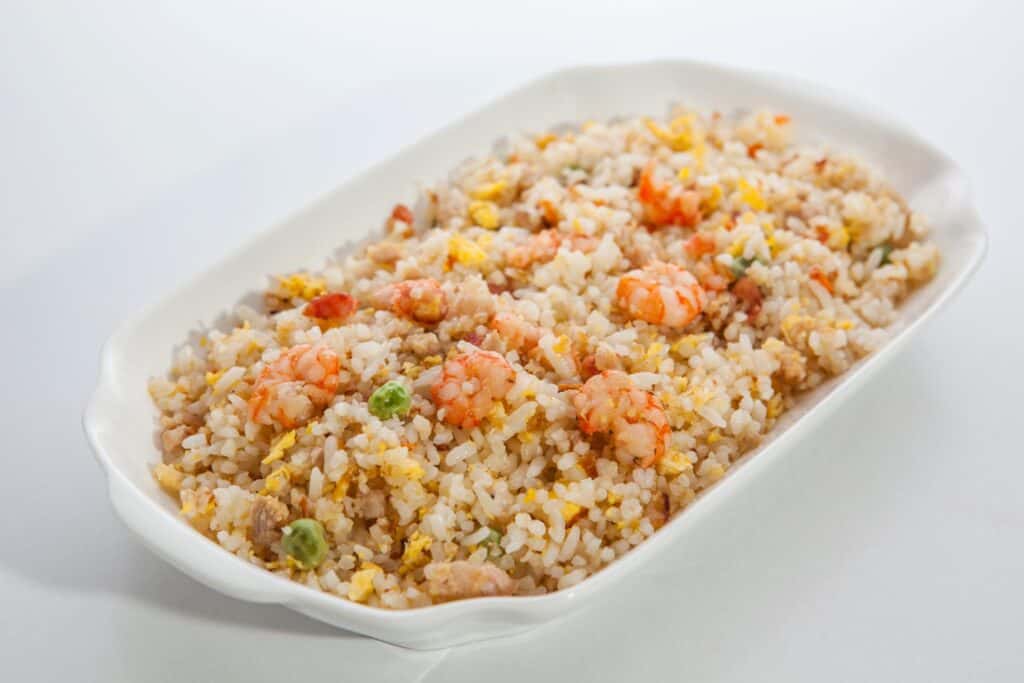 Legazpi Four Seasons Main Menu
The Legazpi Four Seasons is highly recognized for its wonderful main dishes that are also comprised of premium ingredients. The restaurant's chefs are passionate about creating unique dishes that capture the flavors and textures of each ingredient used. From the tender and juicy meat of the Teppanyaki Station to the flavorful meatballs of the Meatballs and Dim Sum, each dish is a delight to the senses.
Each dish's flavor and presentation are enhanced by the restaurant's commitment to using only the best quality components. Moreover, the food is prepared with the utmost care, using cooking techniques that enhance the natural flavors of the ingredients. Whether you're in the mood for a hearty meal or a flavorful appetizer, Legazpi Four Seasons has something to offer.
The Noodle Station
Legazpi Four Seasons offers a wide selection of noodle types in their Noodle Station, including Squid Ink Noodles, Carrot Noodles, Chili Noodles, Mushroom Noodles, Egg Noodles, Poochay Noodles, and more. Each noodle type is cooked to perfection and served with delicious and complementary ingredients.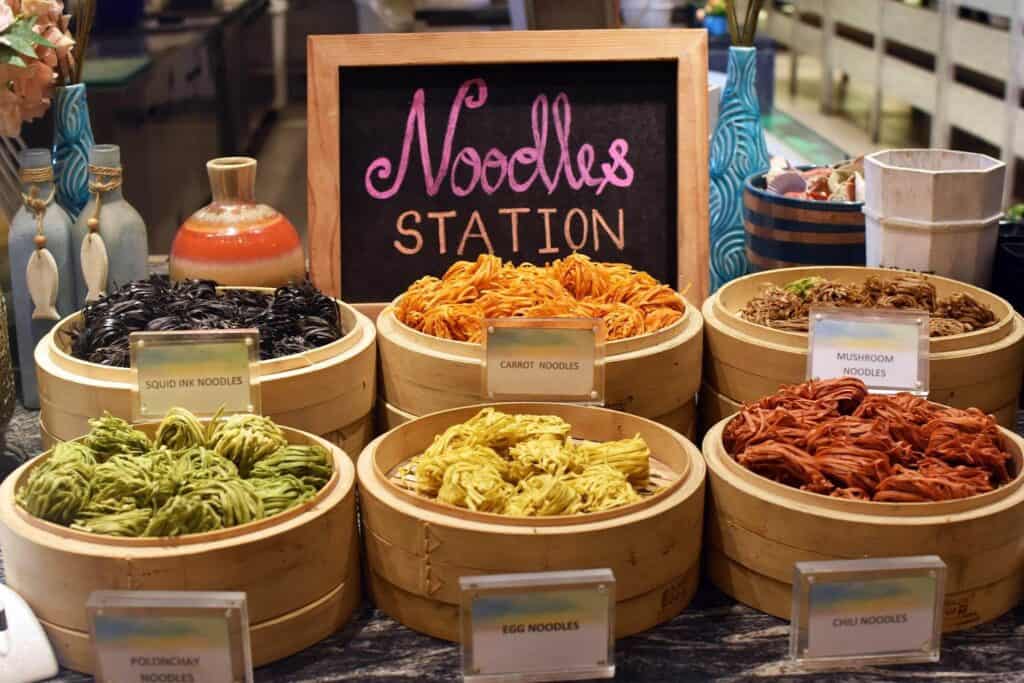 Fresh Sliced Meat
Legazpi Four Seasons offers different types of high-quality, sliced meat to its diners. The meat is fresh and tender, making it a delicious addition to any dish.
Crab Omelette
The Legazpi Four Seasons Crab Omelette menu is a delectable dish that is served with a blend of herbs and spices that complement the delicious chunks of crab meat. For seafood lovers, this dish is a must-try since it strikes the optimum combination between savory and sweet.
Lumpiang Shanghai
The tasty appetizer Lumpiang Shanghai, a favorite among Filipinos, is made from ground pork filling combined with finely chopped onions, carrots, and seasonings like salt and powdered black pepper. The dish is prepared flawlessly and is brimming with flavor at Legazpi Four Seasons.
Sushi Maki Platter
The Sushi Maki Platter menu at Legazpi Four Seasons is a popular Japanese dish that features an assortment of sushi rolls. Sushi rolls are made by wrapping seasoned rice and other ingredients in seaweed and then slicing the roll into bite-sized pieces. The platter includes a variety of different types of sushi rolls, such as the California Roll, which contains crab, cucumber, and avocado; the Spider Roll, which contains soft-shell crab and avocado; and the Philadelphia Roll, which contains smoked salmon, cream cheese, and cucumber. Each roll has a unique combination of ingredients and flavors, making the Sushi Maki Platter a great option for those who want to try a little bit of everything. The platter is often served with pickled ginger and wasabi, which are traditional condiments used to enhance the flavors of the sushi.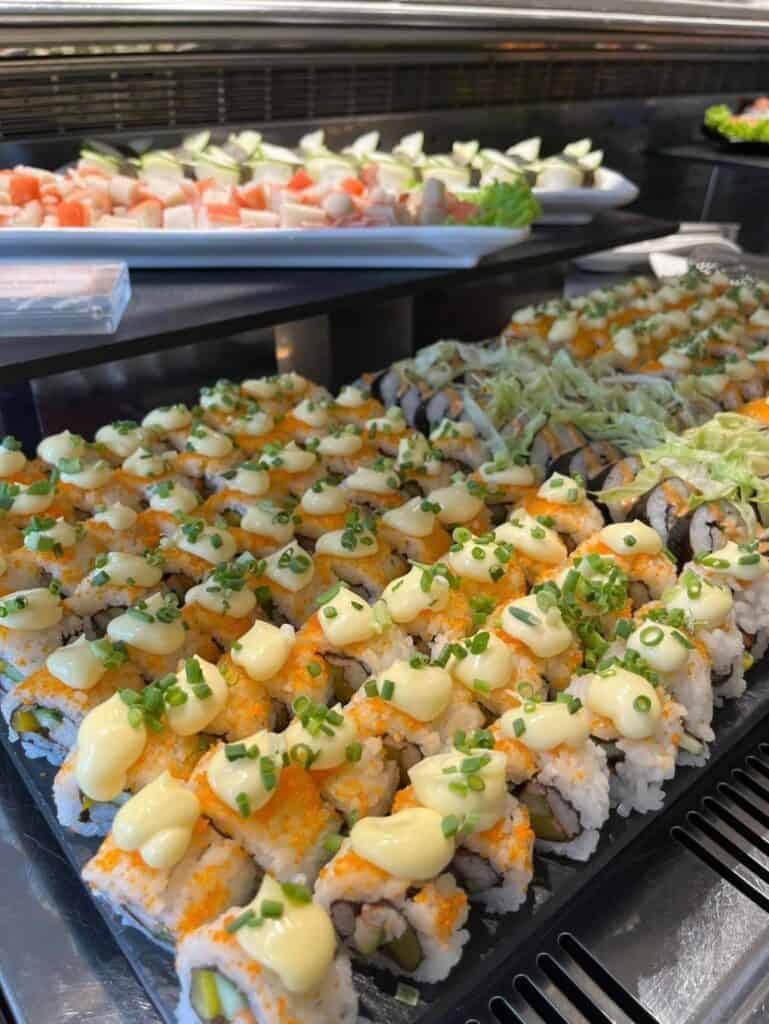 Maki is a type of sushi that consists of seasoned rice, various fillings, and seaweed, which is rolled into a cylinder shape and sliced into bite-sized pieces. There are many different types of maki, and they vary in their fillings and preparation techniques. Some popular varieties include the Futomaki, which contains a variety of fillings such as egg, cucumber, and pickled daikon radish; the Uramaki, which is an inside-out roll that has rice on the outside and seaweed on the inside and is often filled with crab, avocado, or spicy tuna; and the Temaki, which is hand-rolled cone-shaped sushi that is often filled with fresh seafood, vegetables, and spicy sauces. These different types of maki offer a wide variety of flavors and textures, and they are often served as part of a sushi platter or as a standalone dish.
Dimsum Platter
A dim sum platter is a popular dish in Chinese cuisine, typically served as a collection of small, bite-sized portions of various dishes. Dim sum is a Cantonese word that translates to "to touch the heart" in English. Dim sum platters can be served as a brunch or lunch item, and often feature dumplings, buns, and small plates of steamed or fried foods, each with a unique filling and flavor. These small dishes are perfect for sharing with friends and family, as well as for trying a variety of flavors in one sitting. Dim sum platters menu are often accompanied by tea and are a perfect way to explore the flavors of traditional Chinese cuisine, so, this is the biggest sign to try them inside the walls of Legazpi Four Seasons. 
Shabu Shabu
Shabu Shabu is a popular Japanese dish that translates to "swish-swish" in English, which refers to the sound the ingredients make when they are swirled in a hot pot. At Legazpi Four Seasons, customers can create their own unique variations of Shabu Shabu by selecting the ingredients themselves within the restaurant.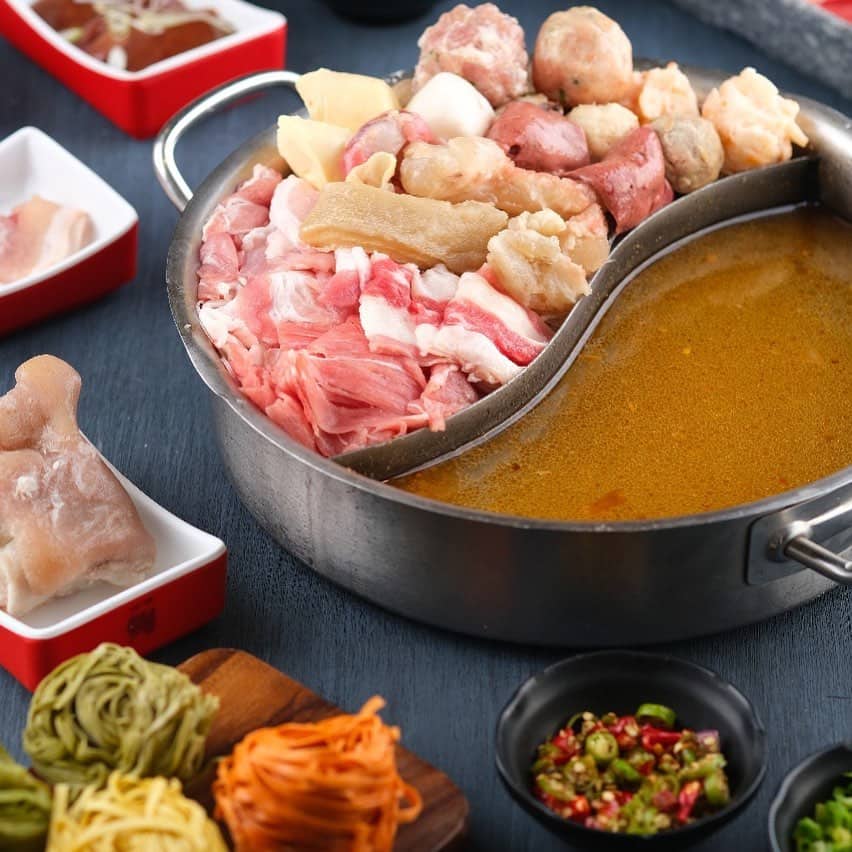 The dish is served in a large pot of boiling water, where thinly sliced meat and fresh vegetables are cooked to perfection. The dish's natural flavors are then accentuated by dipping the items into a delicious sauce. Legazpi Four Seasons' Shabu Shabu comes with excellent side dishes that are perfectly paired with the main course. This customizable and interactive dining experience is a fun and delicious way to enjoy Japanese cuisine.
Legazpi Four Seasons Rate
Legazpi Four Seasons menu has received great reviews on various platforms. According to Tripadvisor, diners rated the food, service, and value 4 out of 5, while the atmosphere scored 3.5 out of 5. On Google reviews, the restaurant has a 4.2-star rating, and on Grab Food, it received an impressive 4.9 out of 5 rating. Tripadvisor also ranks the restaurant in the top 8 restaurants in Legazpi. With such high ratings and positive feedback, Legazpi Four Seasons is definitely worth trying out.
Big Group Promo
Looking to indulge in a great dining experience with your friends and family? Look no further than Legazpi Four Seasons menu and their Big Group Promo! Perfect for gatherings of 30 to 100 people or more, selected branches are offering discounts on their delicious cuisine. The Four Seasons branches at SM Mall of Asia and Cubao are just two of the locations participating in this promotion, with discounts ranging from 25% to 40% off, depending on the size of your group.
To take advantage of this promotion, interested guests must pay a 50% advance deposit of the total discounted cost, with the remaining balance payable on the day of the event. However, be sure to take note of the terms and conditions regarding payment, cancellation, and refunds. Please note that this promo is not valid during blackout periods and holidays.
But wait, there's more! Guests can also earn up to 50% in Vikings rewards points, and gift certificates and cash vouchers can be used as payment for this promo. Even senior citizens can take advantage of the promotion.
Birthday Promo
Legazpi Four Seasons offers a birthday promo for celebrants of all ages. As long as they are joined by one full-paying adult, they are welcome to lunch and supper for free on their birthday. Celebrants must be accompanied by four fully paid adults and may use the promotion on any day during their birthday month. Adults paying must cover the whole amount without any concessions. Celebrants must show an original, valid government-issued ID or business ID with their photo and birth date in order to take advantage of the promotion. Foreign and domestic IDs are both acceptable. Other discounts or promotions cannot be combined with this promotion.
Legazpi Four Seasons Menu Delivery
Legazpi Four Seasons is a popular restaurant in the Philippines that offers delicious meals to its customers. Recently, the restaurant has expanded its reach by offering delivery services via popular applications like Grab. Customers can sink their teeth into their favorite meals from inside their humble abodes. The restaurant promises to deliver food with the highest quality, ensuring that the overall feel of the restaurant is not lost in the delivery process.
With its contact number, 8845-4647, customers can easily place their orders and have them delivered in a timely manner. Whether you're craving their famous seafood dishes, Filipino classics, or international cuisines, Legazpi Four Seasons has got you covered. So why not take advantage of their delivery services and enjoy a delicious meal at home today?
Social Media Pages
Discover more about Legazpi Four Seasons by staying up-to-date with their latest news and updates on their social media pages. Simply click on the links below to be directed to their social media accounts:
Facebook: https://www.facebook.com/legazpifourseasonsrestaurant
Instagram: https://www.instagram.com/thefourseasonsrestaurant
Email: [email protected]
Website: https://www.vikings.ph/four-seasons
Conclusion
The Legazpi Four Seasons menu is a must-try for foodies looking for a dining experience that offers a wide variety of delicious dishes. With their dine-in, take-out, and delivery services, customers have the option to enjoy their meals anytime and anywhere. Their high rating of 4/5 from several references speaks for the quality of their food and service. Additionally, their promos make dining even more enticing, providing value for money. One cannot miss out on the opportunity to try their different platters and stations, such as the Dim Sum Platter, Noodle Platter, and more, which offer something for all.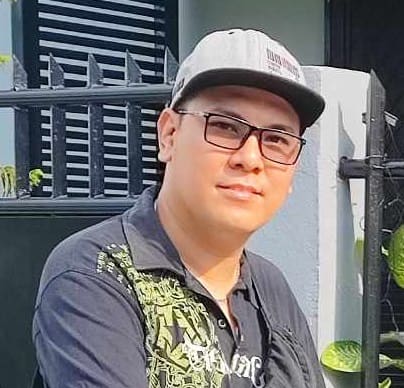 Hi! I'm Nivek Strife, the person who made MenuPH. I'm the one who added most of the popular menus you see on this website, and I really hope you enjoy them! Feel free to check them all out.
Growing up, I was surrounded by lots of tasty foods, like the classic Adobo and the sweet Leche Flan. That love for the many flavors of the Philippines is what got me excited about adding to MenuPH. When I learned how to make websites, I saw the need for a place to show off all the amazing Filipino dishes, and that's how MenuPH started.
MenuPH isn't just a website; it's like a fun journey into food. I've teamed up with famous chefs and found great places all over the Philippines to bring you a bunch of menus that show off the best of Filipino cuisine. Whether you're into the usual dishes or new twists, MenuPH is here to guide you through the rich world of Filipino flavors.
With MenuPH, my aim is to help local businesses, talk about good food choices, and make a group of friends who love food. No matter if you like fancy restaurants or street food, MenuPH has something for you. Come join me on this food adventure as we find great places, taste real flavors, and enjoy the unique food traditions that make the Philippines awesome.