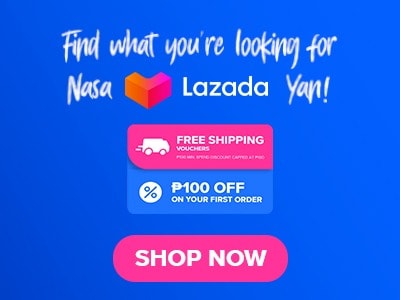 Hainanese Delights menu aims to introduce Singaporean food to the broader public, in this case, Filipino people in order to broaden the palate of the average Filipino. The major objective is to be able to create delectable foods that would not just spread throughout the Philippines but also dishes that would be embraced and loved by the public.
Menu Items
Price (PHP)

Best Seller

Hainanese Delights
169
Pork Passionate
169
Porky Chops
169
Hainan
169
Hainan Fish Fillet
169

Rice Dishes

Hainanese Delights
149
Hainan Fried chicken
149
Chicken Heaven
149
Chicken Heaven
149
Hot Chick
149
Bring in the Beef
179
Porky Chops
149
Hainan Steamed Fish Fillet
149
All For Kutchay
120
Taste of Pork
120
A Bite of Both
149

Noodles and Soup

Chapchae
99
Laksa
169
Tender Beef
169
Singapore Staple
169
Pork in a Bowl
139
Beeefed Up
100
Beef Bites
140
Pork bites
95
Delicious Delicacy
95
Surf and turf
95
Classic Dumpling soup
80

Family Meals

Family Meal A
1,667.25
Family Meal B
1,667.25
10 Plus 1 Bayanihan sa Haina
2,655

Entrees/h2>

Take the Cake
95
Tofu Terrific
85
Tofu with mixed Veggies
90
Kutchay Kraze
135
Pure Pork
135
Surf and Turf Bits
145
Family Meal
Family Meal
899

Desserts

Sweet Surrender
75
Sparkling Berries
75
Red passion
75
just Nutty
75
Mango Passion Fruit
75
Mxied Berry
75
Strawberry Blossom
75
About Hainanese Delights
Hainanese Delights had a successful debut in 2011 at Robinsons Galleria thanks to their company's expansion into Singaporean cuisine, which widened its gastronomic horizons! Having already promoted Chinese cuisine since late 2017, they now bring Singaporean cuisine to the Philippines as a part of their ongoing passion for Asian flavors.
Hainanese Delights Menu Best Seller
Hainanese Delights – This menu is the best-selling tender and savory white chicken that is paired with Hainan rice, special chili garlic sauce, and ginger sauce.
Pork Passionate – This dish is breaded pork that is deep fried until it has a golden brown color. This dish is best paired with hainan steamed rice.
Porky Chops – Hainan's pork chop barbecue. This Hainanese Delights menu is made up of thinly sliced pork pieces that have been marinated in a unique flavor and spice blend that was specially made by Hainanese Delights to make the pork juicy and tender.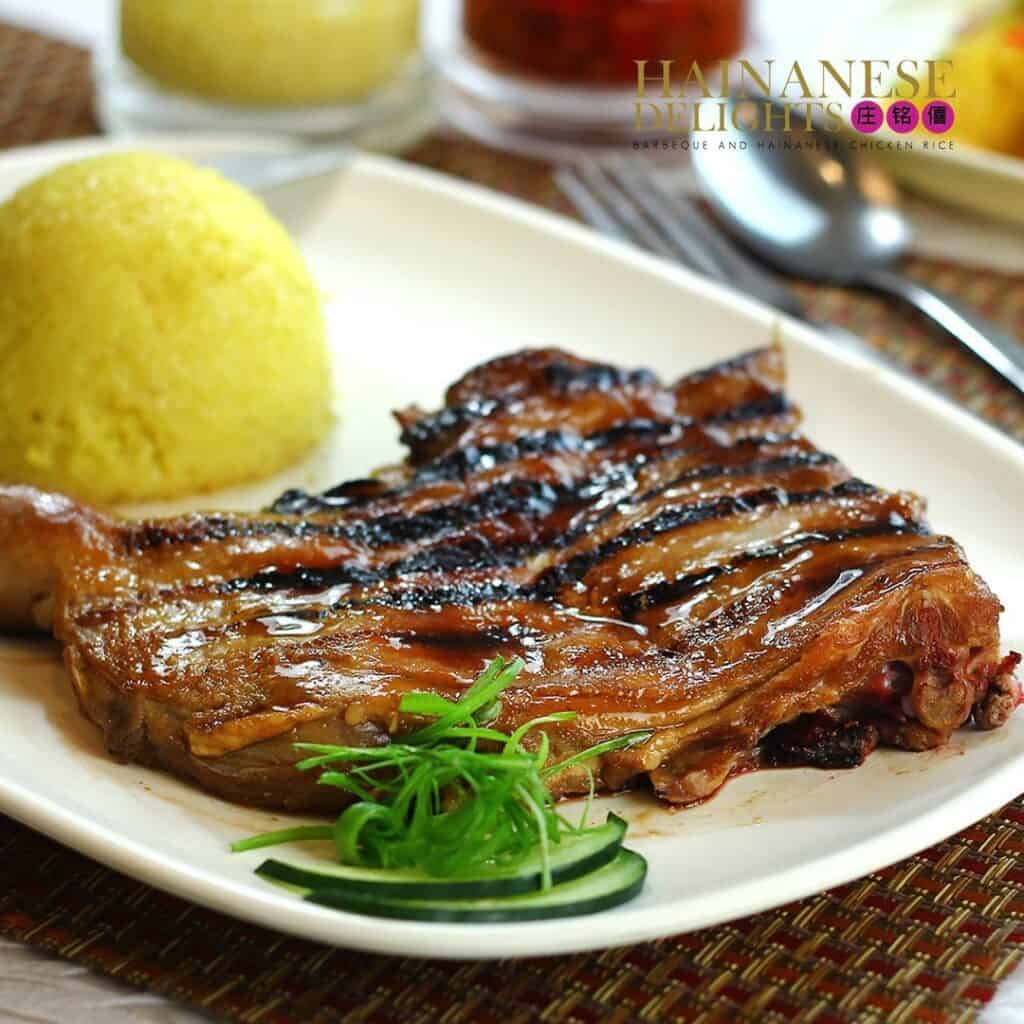 Hainan – It is a Hainan special fried chicken. A tasty treat that is simple but delectable for customers of all ages. This dish is popular with both children and adults.
Hainanese Delights Entrees Menu
Whole Chicken Delights – This whole chicken dish can be steamed or fried depending on the customer's preference. Diners can also opt for half a chicken if they want to.
Eat the Heat – Is based on a korean-style of cooking. Eat the Heat is a spicy fried squid that is dressed with green and red bell peppers that bring out the height of spiciness in this dish. This dish is very popular for those who want a little bit of spice in their meal.
Pure Pork – It is a pure pork dumpling that uses ground pork as its base. The ground pork from this Hainanese Delights menu is mixed with the spices and wrapped in a food wrapper before being deep fried until the texture becomes crisp and its color turns golden brown.
Kutchay Kraze – Pork and Kuchay dumplings. These dumplings are steamed, making them a wonderful light snack and appetizer that is both healthy and delicious! Pork and chives are the only main components of the dumpling's filling.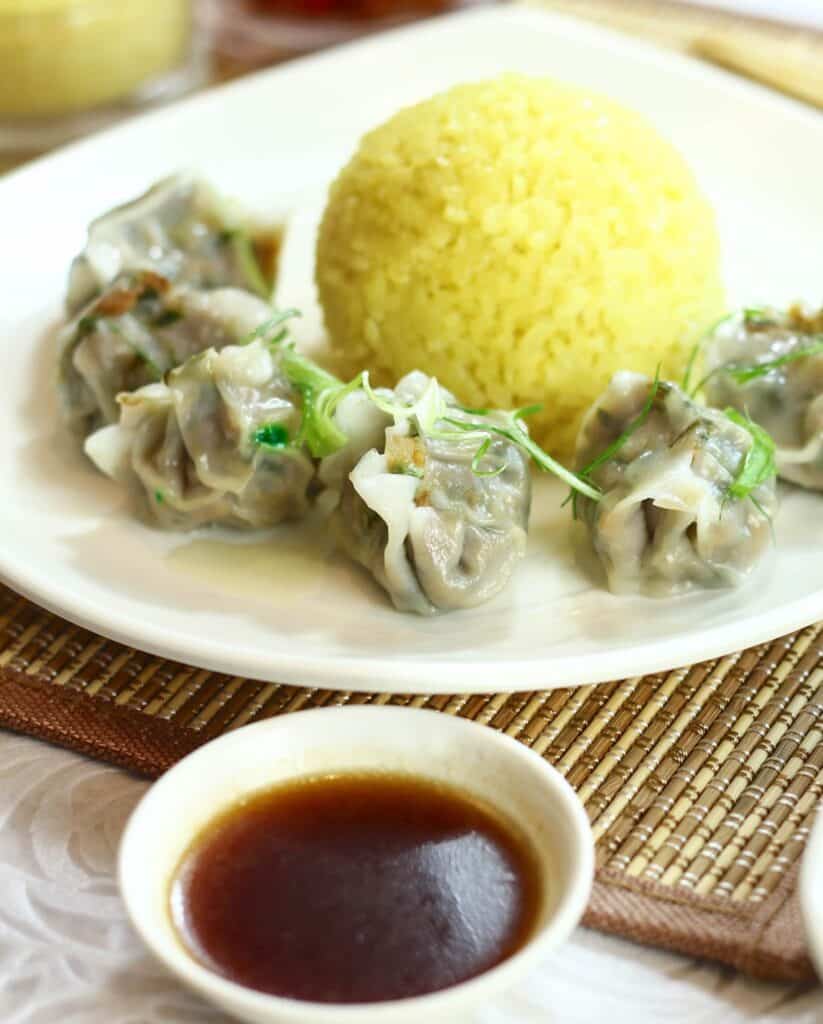 Rice Dishes
Chicken Heaven – It is a BBQ chicken that is decorated with cucumbers and spinach and dipped in a specially made Hainanese sauce. This dish is then paired with hot steamed rice that will \surely make the diner full.
Hot Chick – Is almost the same dish as Chicken Heaven. The only difference is that Hot Chick is a spicy BBQ chicken that is ideal for all diners who want a spicy twist to their meals. This chicken barbecue is paired with steamed rice and will make a wonderful and fulfilling meal.
Bring in the Beef – This is a meal that is composed of beef brisket and steamed rice. The beef brisket is slowly cooked until it becomes really juicy and tender to provide diners with a wholesome experience with every bite.
A Bite of Both – A meal that is made up of shrimp and pork dumplings and is also paired with steamed rice is both delicious and filling. Customers can choose to steam or fry the dumplings depending on their preference.
Noodles and Soup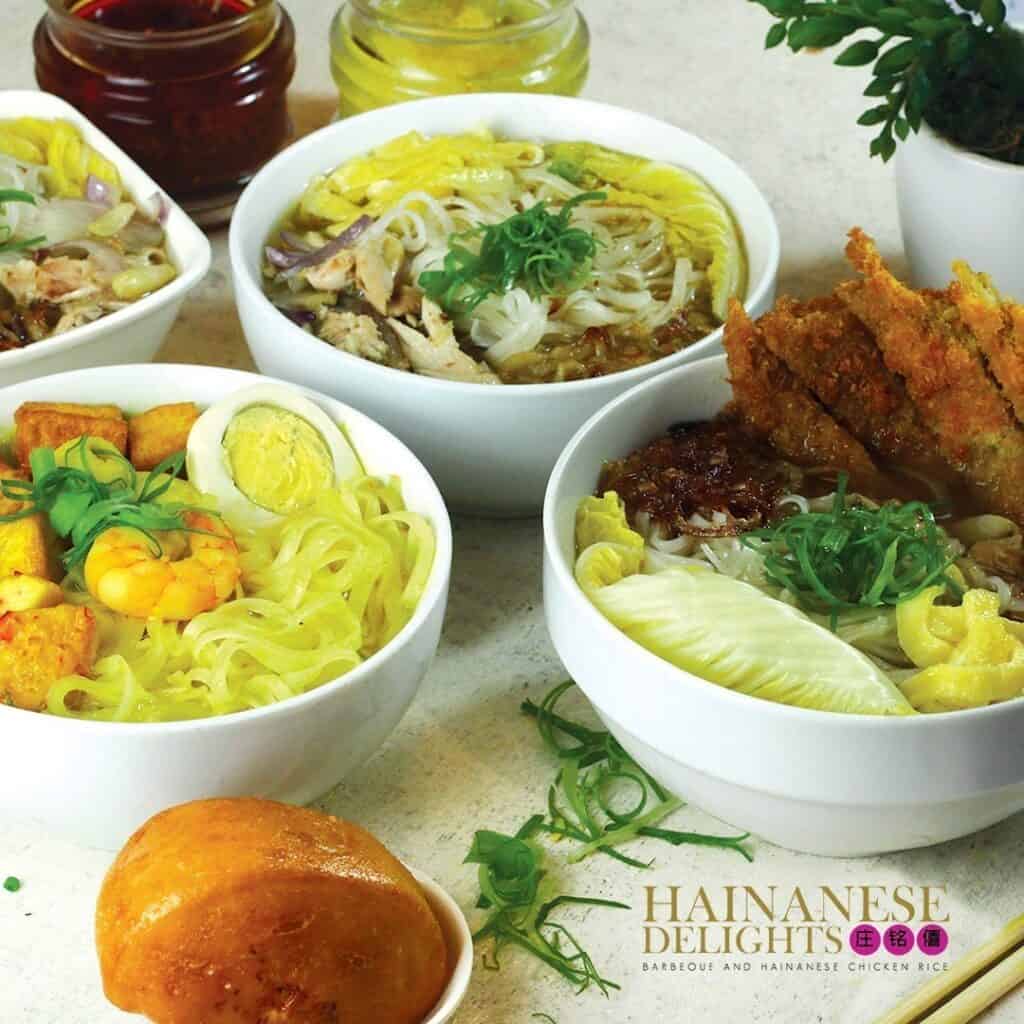 Chapchae – This traditional Korean dish features soft sweet potato noodles that are cooked in soy sauce together with crunchy veggies and tender, juicy meat that is very filling. This dish is best consumed while it is still warm.
Laksa – This Hainanese Delights menu is a noodle dish that is very famous in the Southeast Asian region. Hainan laksa is made with thick rice noodles and is topped with chicken, prawns, or fish, depending on the customer's preference.
Singapore Staple – Hainan chicken soup is considered one of Singapore's staple meals. It is consumed everywhere in Singapore on a daily basis and is a common sight at hawker centers across the country. The chicken is frequently served with seasoned rice, chili sauce, and frequently garnished cucumbers.
Pork in a Bowl – A typical heart noodle that was made special because of the Hainan pork on top.
Family Meals Menu
Family Meal A – This family meal is good for four people. It consists of one whole Hainan chicken which can be steamed or fried depending on the customer's preference, pork and kutchay dumplings, and unlimited rice.
Family Meal B – This family meal is good for four people. It consists of one whole Hainan chicken which can be steamed or fried depending on the customer's preference, 8 pcs of pork dumpling, tofu, mix veggies, and an unlimited rice
10 Plus 1 Bayanihan sa Haina – It is a meal that is good for many people and they can just choose 10 assorted rice meal and an added one rice meal for free!
Hainanese Delights Menu Delivery
Tender Beef – This dish is Beef Tendon Noodle, which is Chinese cuisine and is made up of dry egg noodles. Braised beef and tendon are put on top of the dry egg noodles with a few blanched greens.
Hainan Fish Fillet – This Hainanese Delights menu has a tausi that provides extra saltiness to the dish itself. This Asian-inspired dish lessens the fish's odor while bringing out its marine flavor.
Take the Cake – This radish cake has a crunchy exterior and a soft interior that practically melts in the diner's mouth, making their stomach grumble because of the richness of the dish's umami. This dish is good for those who want to try a lighter meal or snack.
Talk to Hainanese Delights PH Team
Do you have any concerns and want to contact the team of the Hainanese Philippines? In that case, you can contact them via their social media accounts. When you visit them, we also encourage you to start following them so you will not miss any important news that they will post. To browse their social media pages, refer to the following links:
Facebook: https://facebook.com/HainaneseDelightsOfficial/
Twitter: https://twitter.com/hainadelightsph
Instagram: https://www.instagram.com/hainanesedelights/
Website: https://hainanesedelights.ph/
Conclusion
Aside from being previously known as a Chinese restaurant, Hainanese Delights' menu has now expanded to include Singaporean cuisine. This expansion has added a lot of new dishes and provided them with flexibility in their new menu. If you wanted to try different Asian cuisines, you would now know where to go.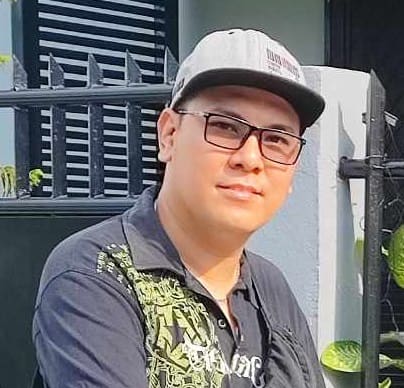 Hi! I'm Nivek Strife, the person who made MenuPH. I'm the one who added most of the popular menus you see on this website, and I really hope you enjoy them! Feel free to check them all out.
Growing up, I was surrounded by lots of tasty foods, like the classic Adobo and the sweet Leche Flan. That love for the many flavors of the Philippines is what got me excited about adding to MenuPH. When I learned how to make websites, I saw the need for a place to show off all the amazing Filipino dishes, and that's how MenuPH started.
MenuPH isn't just a website; it's like a fun journey into food. I've teamed up with famous chefs and found great places all over the Philippines to bring you a bunch of menus that show off the best of Filipino cuisine. Whether you're into the usual dishes or new twists, MenuPH is here to guide you through the rich world of Filipino flavors.
With MenuPH, my aim is to help local businesses, talk about good food choices, and make a group of friends who love food. No matter if you like fancy restaurants or street food, MenuPH has something for you. Come join me on this food adventure as we find great places, taste real flavors, and enjoy the unique food traditions that make the Philippines awesome.