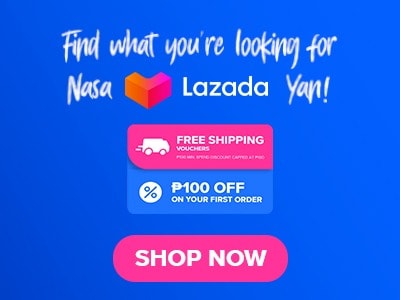 Are you living or visiting in the Queen City of the south (Cebu) and you're looking for a place to complete your Cebu experience or you're looking for a place to hang out with your barkada and loved ones? Look no more since I have a recommendation for you. This restaurant offers breakfast items and baked goodies that you will surely enjoy as I am. The foods that they offer here are really good at a very reasonable price also the experience dining in their restaurant is very pleasant because of the ambiance which is really customer friendly. Have you heard about Abaca Baking Company? If not please read my article since we are going to tackle the Abaca Baking Company menu that they offer, their prices, and a little bit more about them. This is already a long introduction I guess, so let's not delay things here and without further ado, let's start.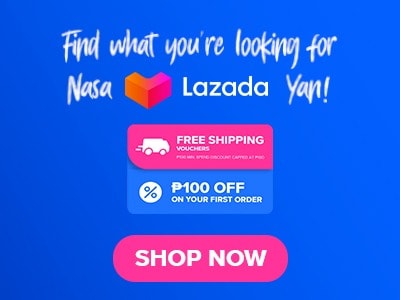 Menu Items
Price (PHP)

Homestyle breakfast

From scratch pancakes
325
Maple almond granola
345
Hand rolled bagel
425
Crossroad Americana omelette
385
Chorizo fried rice
375
Corned beef hash
360
Breakfast quesadilla
395
Croissant sandwich
395
Veggie scramble
425

Bakery benedict

Smoked salmon
425
Shaved ham
325
Crisp bacon
325
Corned beef
325

Soups and salad

Daily soup
195
Seafood bacon chowder
195
Vegetable chop
395
Turkish fita
395
American wedge
395
Our Caesar
395

Sandwiches, burgers and mains

Cuban
375
Reuben
395
Herb roasted chicken
450
Our croque
375
Hamburger club
425
Luncheonette burger
395
Jake's chicken sandwich
385
Tuna melts
325
Smoked sausages
575
Garlic marinated half chicken
595
Fish and chips
595
Mac and cheese
395

Homemade breakfast

Trailer park breakfast
425
Abc skillet breakfast
495
Buttermilk waffle
340
Winner winner chicken dinner
495

Juices 17oz

Mango
160
Apple
275
Pineapples
110
Watermelon
110
Real lemonade
115
Calamansi
65
Calamansi pineapple orange mango
225
Apple celery orange
225
Watermelon cucumber mint
225
Mango pineapple orange ginger
225
Pineapple carot lemon mint
225
Apple beet carrot orange ginger
225

Bottled Water

Sta victoria still/gas 500ml
150
Casreiroa still/gas 750ml
270
St james
55
Alkalized
55

Softdrinks

Canned coke/coke lite
65
Canned sprite/sprite lite
65
Lemon iced tea
75

Coffee

Espresso doppio
85
Espresso machiato
105
Cafe americano
120
Cappuccino
140
Cafe latte
140
Flat white
140
Black eye
150
Mocha latte
155
Vanilla latte
155
Caramel latte
155
Hazelnut latte
155
Brewed coffee
60
Hot chocolate
120
Extra espresso shot
60

Frozen drinks

Cappuccino
155
Vanilla
155
Chocolate
155

Beer

San Miguel
80
San Miguel light
85
Cerveza negra
95
Corona
About Abaca Baking Company
The Abaca Restaurant group is the one responsible for this great bakeshop/cafe. Founded and owned by Jason Hyatt a former chef of a big company in Hongkong. This abaca group continues to upgrade and they came up with the idea to start a baking company. They are the first in town to use 100% unbleached flour for their baking means it is more natural, healthier, and better tasting. They also use different ingredients from abroad and not using any artificial food flavorings and coloring keeping their product policy of keeping products as natural as possible.
Vegetables and herbs that they use are also 60% organic buying from farmers directly. They became successful because they learned to know about what the customers want, and Abaca Baking Company is what their customers want. The bakery opens at 7 in the morning but usually, their best sellers like bagels, croissants, and others are already out of stock by 8 am. They also offer USB sockets for charging, encouraging customers to hang out more. Having instagrammable products and teen-friendly space abaca already made a fan out of young ones and the working class. 
Abaca Baking Company Menu Best Seller
Here are some of their best sellers that their new customers should try if they're unfamiliar with the Abaca Baking Company menu.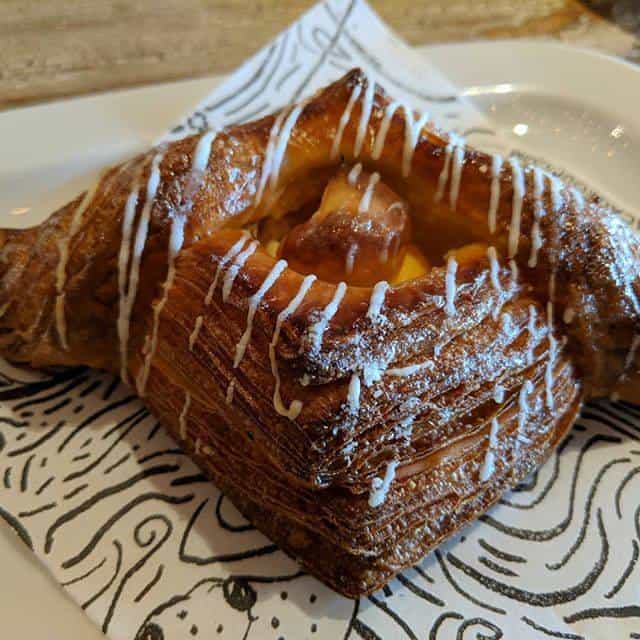 Cheese Danish – Bread is probably the most popular on their menu but I highly recommend their cheese danish. It has a slightly sweet cream cheese that is perfectly partnered with the crispy and flavorful dough. The serving size is just right. They also have daily danish with different toppings like cream and fruit but this is the one that I really enjoyed and based on their crew this is one of their best sellers.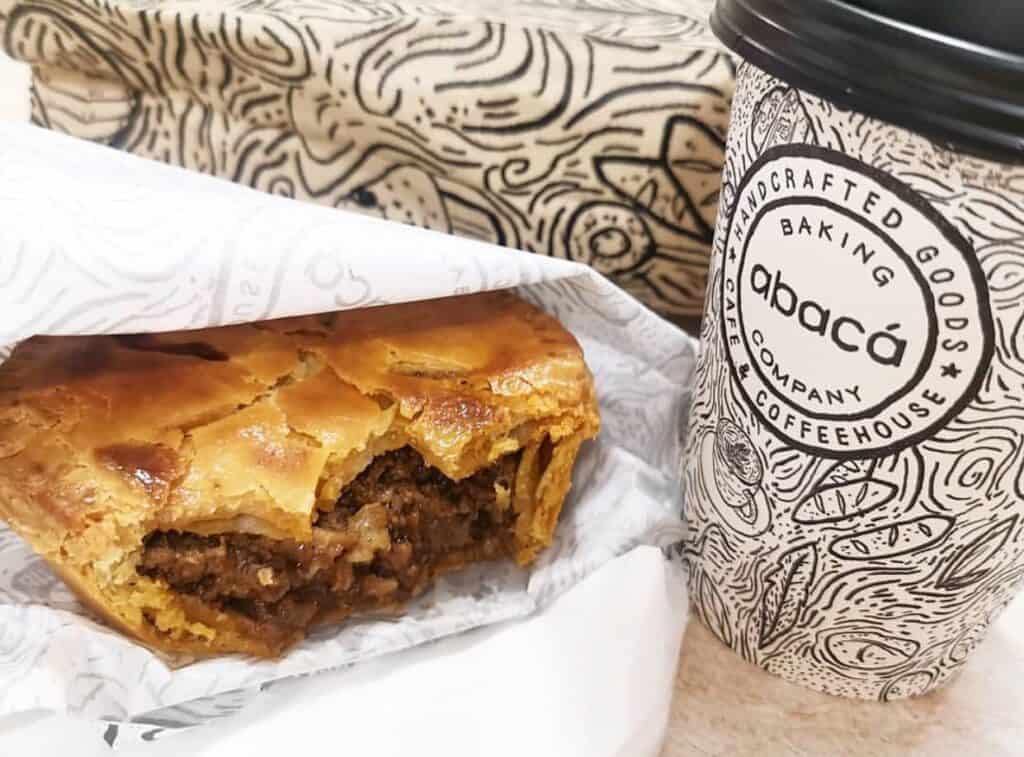 Traditional Meat Pie – This is basically a pie crust filled with perfectly seasoned meat with tomato sauce. This is perfect for a light snack. I noticed that the Abaca Baking Company has slightly sweet bread but the taste is mostly okay. I highly recommend you guys try this, believe me, it's delicious. 
Apple Bearclaw – This Abaca Baking menu is popular among children and teens, big in size, and very affordable. It has a thick apple filling inside and a crispy outer side. This is just like the apple pie danish that is popular in japan but their serving size is why I will say this is better. You can also order this for takeaways and freeze it. One of their most popular and highly recommended must-buy items.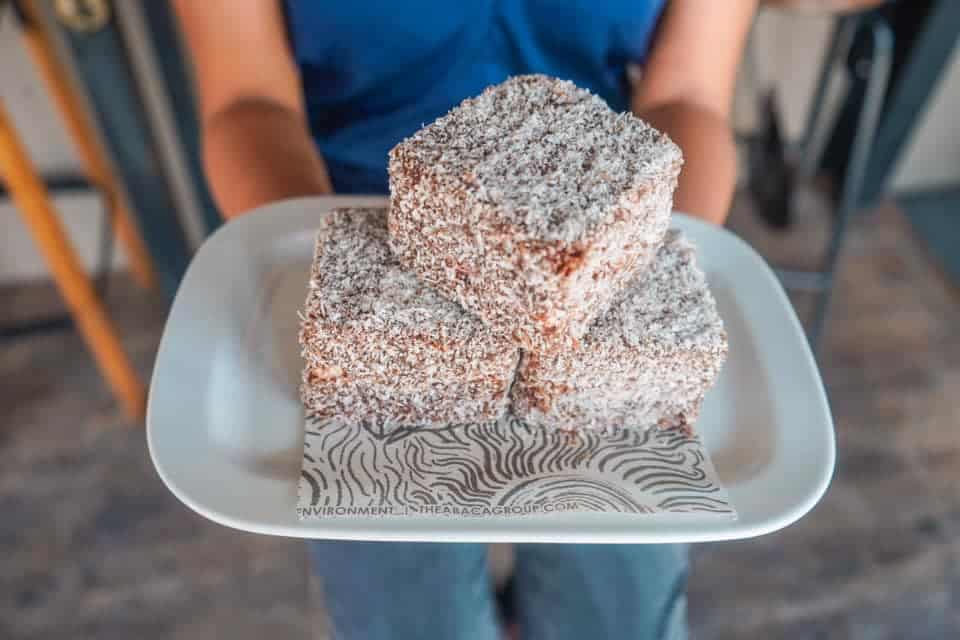 Lamintong – I am really not familiar with this bread but I must try it so I ordered one. It looks like a slightly black square bread. Because of its appearance, their lamintong will surely catch your attention. It has shredded coconut as well around it so I thought it is Filipino bread or dessert but to my surprise, this one originated in Queensland Australia. Inside is a sponge cake with cream filling. The chocolate dough in it is softer.
Abaca Baking Company Main Menu
Abaca Baking Company's main menu consists of sandwiches, burgers like jake's chicken sandwich and luncheonette burgers, and mains like smoke sausages, garlic marinated half chicken, fish and chips, and mac and cheese those items that are a little heavier however their sandwiches and burgers are their most request among their patrons because most of their customers are teens, young adults, and working class. 
Homestyle Breakfast
You can choose from their different variety of food items on their homestyle breakfast. Here are some of the menus for their homestyle breakfast that you should also try.
From Scratch Pancakes – In this menu, you can choose whether you like banana or chocolate chip.
Maple Almond Granola – Made with yogurt, honey, and seasonal fruits.
Hand Rolled Bagel – Traditional garnish and cream cheese. You can also add smoked salmon if you like. 
Crossroad American Omelette – This menu is made with ham and bacon.
Chorizo Fried Rice – Made with two fried eggs, pepper and onions, and of course chorizo.
Corned Beef Hash – This Abaca Baking Company menu consists of two fried eggs with tomatoes, onions, herbs, and of course corned beef. 
Breakfast Quesadilla – Made with spicy Mexican chorizo and three kinds of cheese. 
Croissant Sandwich – Made with crispy bacon, fried egg, organic tomato, and swiss. 
Veggie Scramble – This is basically two eggs on thick toast with roasted veggies. You can also ask to add smoked salmon if you want. 
Abaca Baking Company Menu Delivery
If you're craving your favorite Abaca Baking Company food items but don't have the time to go outside because you're too busy no worries because they are offering delivery service. Here is the list of their branches that provides delivery service. 
Abaca Baking Company SM seaside – 09695122937
Abaca Eats Cebu City, Cebu – 09209583122
Or You can also use your favorite third-party food delivery services like Food panda and Grab Foods to order.
Social Media Pages
In order to have the latest news about the Abaca Baking Company menu, promo, or updated prices, we highly recommend that you start following their official social media pages. Doing that will always guarantee that you will always get notified of their latest post.
Facebook: https://www.facebook.com/AbacaBakingCo/
Instagram: https://www.instagram.com/abacabakingco/
Conclusion
A great place to go to have a delicious breakfast. Everything is fresh and unique. Their staffs are very approachable and nice. They have something that you cannot find in another cafe. If you love breakfast foods you should try going to their restaurant. Good ambiance as well as your instagrammable food and place. Highly recommended for barkada catch-up and eat-outs.