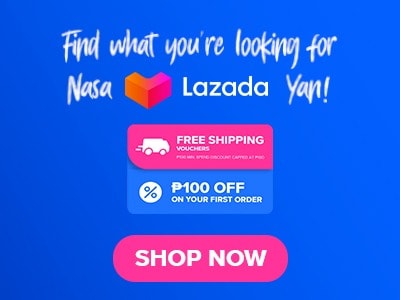 Tired of typical fast food? Looking for a good eat-out experience with a variety of healthier options to choose from for a reasonable price? Why not see the Pancake House menu and try it? They have a lot of yummy items to try. Not a fan of pancakes and waffles? There's no need to worry they also have other mouthwatering goodness on their menu to choose from. Interested? Let me introduce you to Pancake House in this article.
Below, you'll find the updated list of Pancake House menu prices.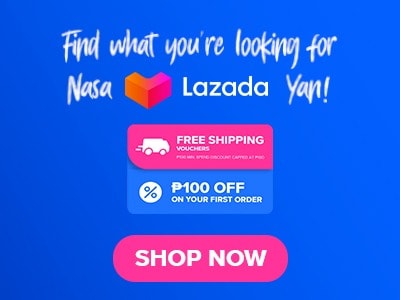 Menu Items
Price (PHP)

Pancake's & Waffles

Classic Pancake's 2pcs
205.85
Classic Pancake's 3pcs
246.1
Cheese Pancake's 2pcs
240.35
Cheese Pancake's 3pcs
269.1
Banana Pancake's 2pcs
240.35
Banana Pancake's 3pcs
269.1
Chocolate Marble Pancake's 2pcs
240.35
Chocolate Marble Pancake'a 3pcs
269.1
Chocolate Chip Pancake's 2pcs
249.35
Chocolate Chip Pancake's 3pcs
269.1
Walnut Pancake's 2pcs
246.1
Walnut pancake's 3pcs
286.35
Blueberry Pancake's 2pcs
246.1
Blueberry Pancake's 3pcs
286.35
Caramel Banana Walnut Pancake 2pcs
246.1
Caramel Banana Walnut Pancake 3pcs
286.35
Classic Country Pancake Medley
356.5
Golden Brown Waffles
228.85
Chocolate Marble Waffles
251.85
Cheese Waffles
251.85
Bacon Waffles
269.1
Caramel Banana Walnut Waffles
269.1
Bacon & Cheese Pancake Medley
396.75

Starters

Mushroon Soup
11.85
Best Taco in Town
113.85
Caesar Salad
281.75
Best Tuna Macaroni Salad
218.5
Fiesta Taco Salad
356.5
Potato Salad
218.5

Filipino Favorites

Pork or Chicken Tocino
310.5
Daing na Bangus
408.25
Smoked Golden Tinapa
431.25
Beef Tapa
356.5

International Delights

Ham & Cheese Omelette
258.75
Mushroom Omelette
235.75
Spanish Omelette
258.75
Cinnamon Omelette
143.75
French Toast
201.25

Special Sets

Spaghetti Club Special Set
345
House Special Set A
373.75
House Special Set B
373.75
Pan Chicken Special Set
373.75
Hamburger Steak Special Set
373.75
Roast Beef Special Set
408.25

Pasta

Spaghetti with Meat Sauce Regular
253
Spaghetti with Meat Sauce Large
385.25
Classic Baked Mac
286.35
Carbonara
356.5

Main Course

Classic Pan Chicken 2pcs
264.5
Classic Pan Chicken 3pcs
345.5
Classic Pan Chicken & Golden Brown Waffle 1pcs
310.5
Classic Pan Chicken & Golden Brown Waffle 2pcs
408.25
Fish Roll
333.5
Pork Vienna
345
Special Salisbury Steak
345
Spicy Chicken w/Brown Rice Pilaf
322
Crispy Chicken Fillet
286.35
Hot Roast Beef
402.5
Spicy Maple Dangit
286.35
Pan Grilled Pork Belly
345
Chicken Parmigiana
286.35
Corned Beef Hash
322
Steak and Eggs
632.5

Burger & Sandwiches

Jumbo House Burger
396.75
Grilled Cheese
235.75
Tuna
241.5
Bacon, Lettuce and Tomato
293.25
Clubhouse Sandwich
402.5
Grilled Ham and Cheese
264.5
Chicken
287.5

Kids Menu

Mini Classic Pancakes
138
Mini Classic Pancakes with Candy-coated Choco Bites
155.25
Children Classic Spaghetti
138
Slice N' Shine
258.75

Classic Takeout Favorites

Make your own Taco Box of 5 pcs
458.85
Box of 6 pcs. Classic Pan Chicken with 3 rice
684.25
Boc of 6 pcs. Classic Pan Chicken
603.75
Box of 8 pcs. Classic Pan Chicken with 4 rice
879.75
Box of 8 pcs. Classic Pan Chicken
787.75

Ready-To-Cook

Fish Rolls with Lumpia Sauce
411.7
Salisbury Steak with Gravy Sauce
926.9
All Meat Spaghetti Sauce
661.25
Beef Tapa
1288
Country Sausage
284.05
Daing na bangus
239.2
Smoked Golden Tinapa
284.05
Pork Vienna with Breading and Polka Sauce
463.45
About Pancake House
In 1970 The Pancake house was born. It was founded by Milagros Basa, Leticia Zamora, and Milagros Zaragoza (Before it was acquired by Max's group of restaurants) with a goal to introduce freshly baked pancakes and waffles in a variety of flavors to a predominant rice-based consuming market of the Philippines.
Their first restaurant was opened in Magallanes. In 1975 they opened a second branch in posy Ayala arcade in Makati and the third one on United Nations Avenue In Manila. Following their success more Pancake House outlets both company-owned and the franchise were open on different sites. As of now their franchises are growing like fire nationwide and counting.
Pancake House Menu Best Seller
There's no doubt Pancake House has become one of the most popular restaurants in the country because of their homey dishes like pancakes, Pan-fried Chicken, and Waffles they have a lot more to offer, Though this is not ranked here are some of Pancake House menu best seller for you to check.
Special Salisbury Steak – Hamburger patty covered in rich gravy sauce. Pancake House Salisbury Steak is made of a one-third-pound hamburger patty covered in a peppery creamy gravy and bacon bits served with rice and buttered corn and carrots side dish. A simple meal that becomes a crowd favorite. Here's a fun fact. Salisbury steak was invented by an American physician named James Salisbury who believes that humans should eat more meat instead of vegetables and grains for optimum digestion.
Classic Pan Chicken – After pancakes, classic Pan chicken comes to mind when you think of dining in a pancake house. The juicy chicken is always golden with a distinctive crunch to it. But the gravy is the real deal with this one, it's the gravy's unique savory taste with a hint of calamansi.
Best Taco in Town – The name speaks for itself. This Pancake House Signature Taco menu has a usual fixing of ground beef cooked in tomato sauce crisp lettuce chopped fresh tomatoes and shredded cheese surely is a must-try.
Spaghetti with Meat Sauce – Pancake House spaghetti with meat sauce tries to copy your childhood spaghetti. A little sweet sauce with an extra chunk of ground beef can be a favorite not by kids but by everybody.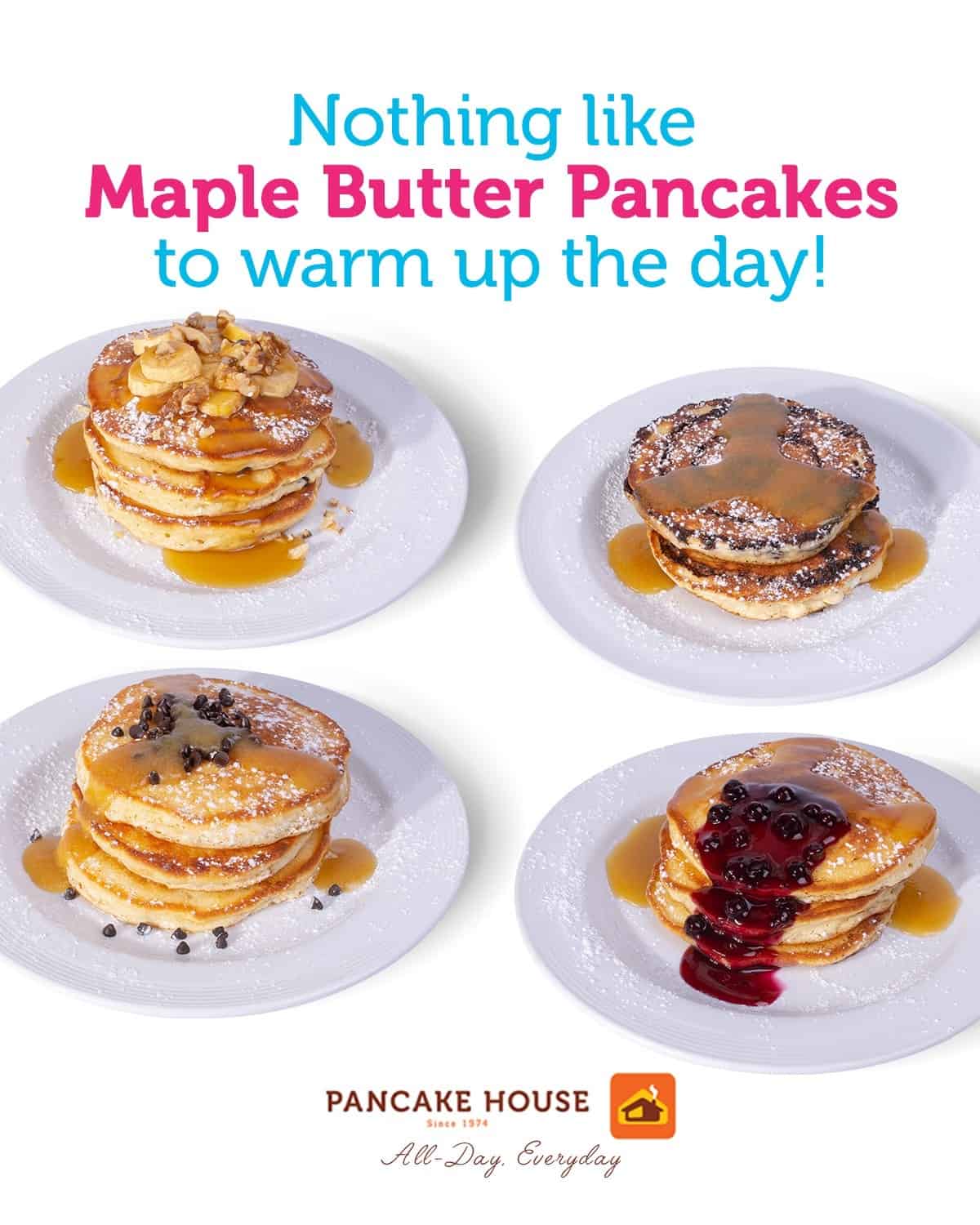 Daing na Bangus – They also have a fish and seafood option for someone who's looking for a lighter meal such as Daing na Bangus. This typical Filipino meal menu of Pancake House is made from Bangus marinated with vinegar garlic salt and pepper. Ser5ved with Garlic rice and sunny side-up egg. Also, a mango salsa helps balance out the rich flavor of this meal.
Beef Tapa – Pancake House is not just waffles, If you are looking for a delicious Beef Tapa Pancake House is the place to go. Pancake House version of Beef Tapa is delectable in every bite, The Tapa is saucier than the usual Tapa. Which means it is perfect with garlic rice.
House specials Set A – It's basically 3 goodness in one, Taco Spaghetti and Fried chicken. If you are extra hungry or having trouble choosing their menu this set is the best option for you.
Almondigas Soup – If you want something lighter this one could be perfect for you. This soup has egg noodles (Miswa) pork meatballs and spring onions.                                                                                                 
Classic Pancake – Pancake House has a lot to offer but of course, the classic will be our main star on the menu. A stack of Fluffy buttermilk Pancakes topped with whipped butter and a generous amount of maple syrup. This is simple yet a must-try!
Pancake House Eat All You Can Menu
How many pancakes and waffles can you finish in 2 hours? Yes, Pancake House has a menu that offers Eat all you can. Though this is not a forever offer, the Pancake House offers all-you-can-eat waffles and pancakes once in a while. They are letting customers eat all the pancakes and waffles they possibly can. The promo is held during weekends and is not available in every store, also it is only applicable to dine-in customers.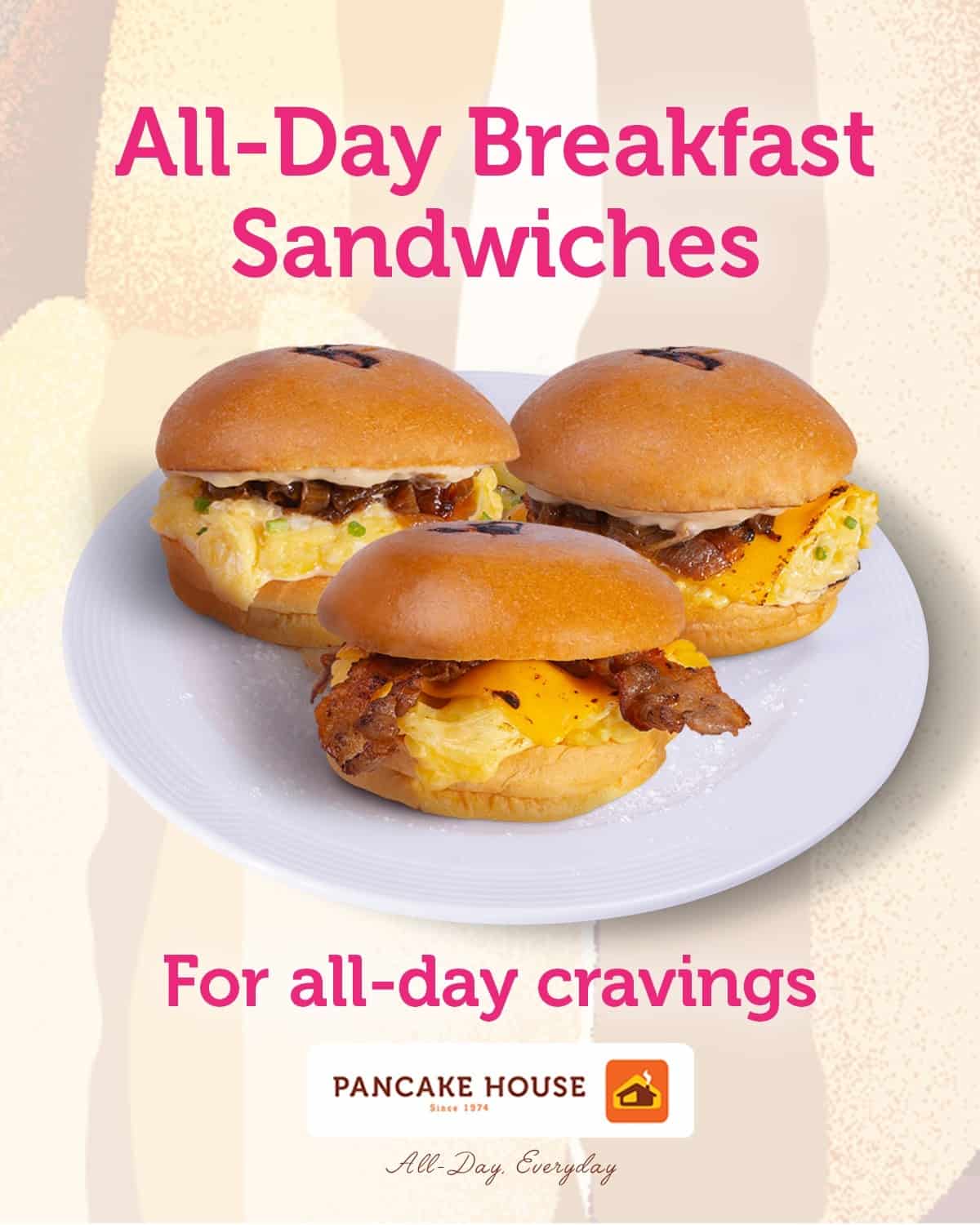 Pancake House Menu Delivery
You can now order your favorite menu items from this restaurant by simply visiting their website at https://delivery.pancakehouse.com.ph. There are numerous options to choose from, including delivery, pick-up to avoid long queues, and an e-party option for ordering the food you need for gatherings or parties at your convenience. Pancake House offers delivery services in Metro Manila and selected provincial locations, with a minimum order of 350 PHP required to proceed with the transaction. For provincial locations, you can place your order directly by calling the provided numbers.
Baguio – (074) 442-9999
Cavite – (046) 416-9999
Laguna – (049) 502-9999
Batangas – (043) 723-2222
Cebu – (032) 254-1111
Alternatively, you can use popular food applications such as GrabFoods, LalaFoods, and FoodPanda. All you need to do is to download the app and set your location to see if the delivery is available
Social Media Page
https://facebook.com/PancakeHousePhilippines/
https://www.instagram.com/pancakehouseph/
https://twitter.com/pancakehouseph?lang=en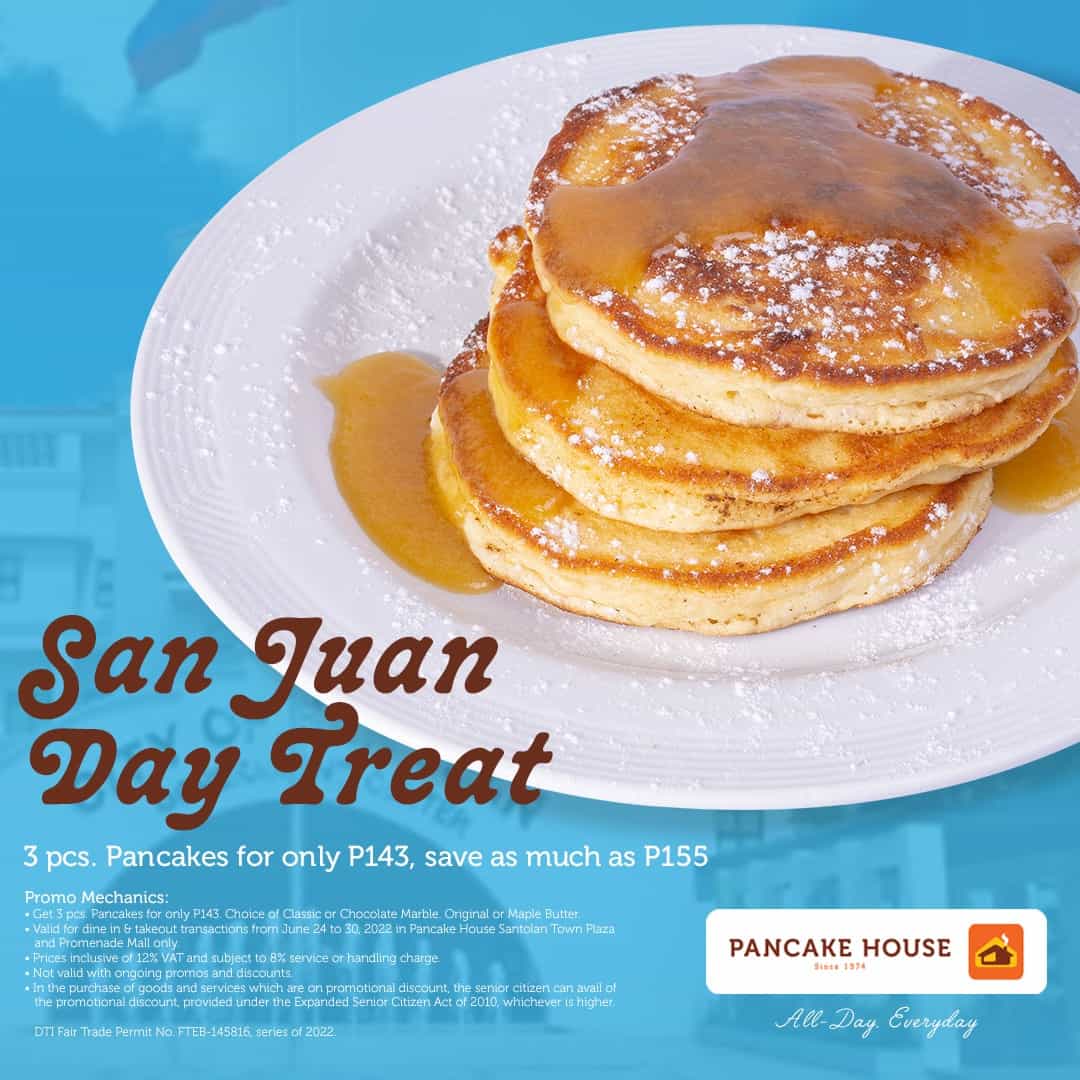 Conclusion
This restaurant has built its name over time, and this restaurant has become an institution, who would have imagined that this restaurant made by 3 women who only like to introduce pancakes and waffles to a rice-consuming country could be this big. The food on the Pancake House menu is great and consists of many mouthwatering choices, and to be honest all of them are highly recommended. Their restaurants also have this cozy atmosphere that lightens Everyone's mood. This Is a great place to go especially if you are looking for something healthier and homey, this is not your typical fast food. The Pancake House menus are affordable at a reasonable price. This day it became convenient to order with them because of the online order options. Their location can easily be found especially in malls, they are almost everywhere around the metro. All in all a great place to eat, with a variety of choices and a good experience.