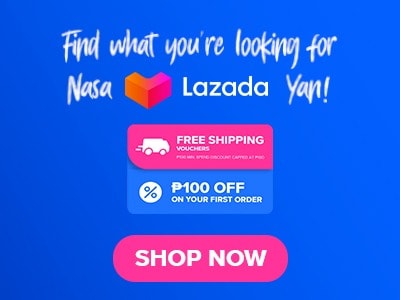 Discover the finest culinary journey as we take a fearful adventure in the heart of Spanish cuisine here at La Collina. They are famous for their brilliant take on the creative fusion of Spanish and Italian Bistro which takes you to the best of both world spices and authentic cuisines. I am sure you are also excited to take another flavorful journey with me so let's not wait any longer and savor the finest experience you will surely not want to miss in this menu collection.
Below, you'll find the updated list of this restaurant's menu prices.
Menu Items
Price (PHP)

Appetizers

Frittata Zucchini
420
Bruschetta Assorted 4pcs)
160
Bruschetta Assorted 8pcs
260
Manila Clams
460
Frito Misto
450

Soups

Gazpacho
185
Tomato Bisque
180
Roasted Pumpkin Soup
175
Cocido Madrileno
270

Salads

Caesar Salad
275
Garden Salad
260
Red Beet, Goat Cheese Salad
350

Pastas

Tagliatelle al Ragu
330
Spaghetti Carbonara
285
Linguine Vongole
380
Spaghettini Gamberetti
360
Pasta Limone
300
Ravioli (Blue crab with picant cherry tomato)
410
Ravioli (Spinach ricotta butter sage sauce)
390

Main Courses

Paella Mixta (4pax)
1500
Paella Mixta (8pax)
3500
Paella Mixta (12pax)
4500
Paella Mixta (15pax)
5,400
Fabada Asturiana
285
Cochinillo Black Pig
5400
Stewed Chicken Catalan
420
Baked Spring Chicken
440
Braised Lamb Shoulder
495
Tagliata di Manzo (560grams)
1780
Pork Roast
530
Baked Cod Fish Fillet
520
Grilled Wild Catch

Desserts

Creme Catalan
210
Panna Cotta
210
Tarte Tartin
210
FIC Ice Cream
165

Aperitivo

Americano
350
Negroni
350
Boulivardier
350
Negroni Sbagliato
350
Aperol Spritz
450
Sangria (Rosso or Blanco)
350
Fatto Su Misura
About La Collina
La Collina is a restaurant that boldly takes the innovative turn of a Spanish-Italian Bistro. The restaurant specializes in various Spanish cuisines and Italian dishes such as your favorite Tapas, Premium Pasta, and the iconic juicy bite of Pizza. The restaurant also has a selection of wines, cocktails, and beer offers for their customers who enjoy the elevated dining experience.
La Collina Menu Best Seller
Now for the all-star and the most awaited part! You can now savor the finest and safest options of meals here at La Collina with these top five menus' best sellers.
Paella Mixta – Paella Mixta is a saffron-infused rice dish that is served with a delectable assortment of seafood, including prawns, mussels, and calamari, as well as succulent pieces of chicken and a variety of vegetables.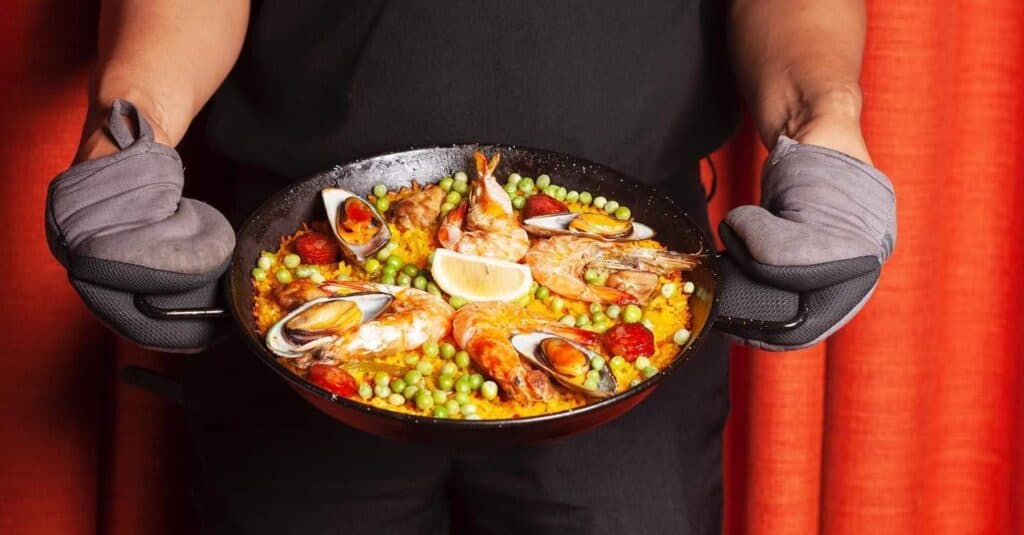 Stewed Chicken Catalan – A specialty of the region and is made with succulent chicken pieces that are slow-cooked to perfection in a flavorful tomato sauce. It frequently contains flavorful herbs and spices that give it a rich and hearty flavor profile that will sate your appetite.
Panna Cotta –  A traditional Italian sweet, is a custard-like dish that is smooth and creamy. It frequently has vanilla flavoring added and is served with a rich fruit sauce or compote, which offers a delicious combination of creaminess and sweetness.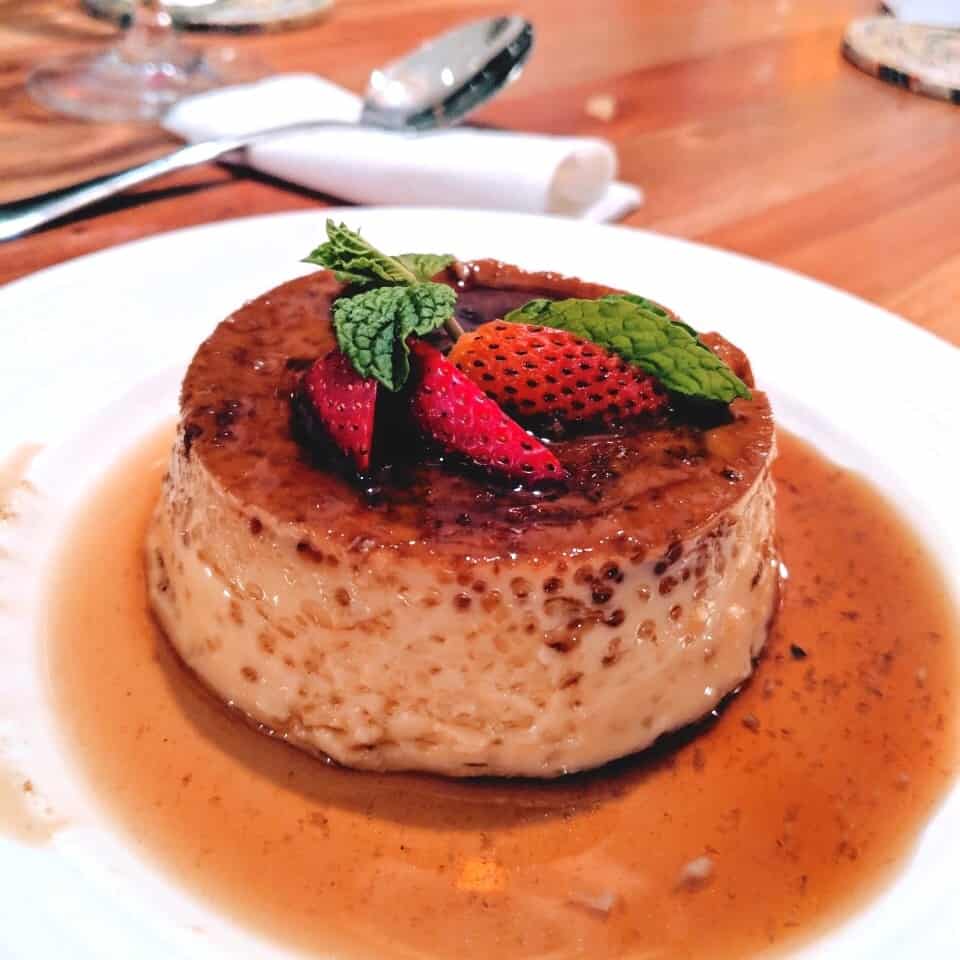 Caesar Salad – Crisp romaine lettuce, crispy croutons, and shaved Parmesan cheese are combined in a light Caesar dressing to make the classic Caesar salad. This salad menu of La Collina has the ideal balance of textures and flavors and is frequently topped with anchovies.
Spaghetti Carbonara – Al dente pasta is mixed in a creamy sauce consisting of eggs, Pecorino Romano cheese, guanciale (cured pig cheek), and black pepper in the popular Italian pasta dish known as spaghetti carbonara. It's a warming, delicious meal that strikes the ideal mix between complexity and richness.
Main Courses
Enjoy these flavorful entrees that highlight the amazing goodness of their favorite Main Courses at La Collina.
Fabada Asturiana – Let's take a savory sip of this rich Spanish bean stew that highlights the finest assortment of hams and chorizos giving you luxurious bites.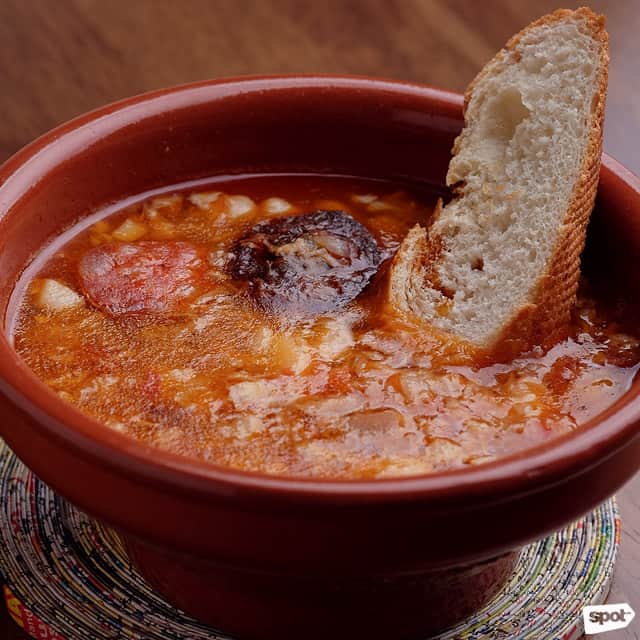 Cochinillo Black Pig – This dish highlights the succulent and tender cut of the Black Pig that is known as a major specialty of some regions. It is famous for its crispy and crackling skin that is enhanced with savory sauce.
Baked Spring Chicken – Celebrate the flavors of this tender chicken that is intricately cooked to perfection highlighting its meat and various mixtures that are fully enhanced with the savory glazed on it.
Braised Lamb Shoulder – Have a bite of this hearty dish that highlights the tender and flavorful lamb meat that is infused with an aromatic sauce that adds a great depth to the flavor.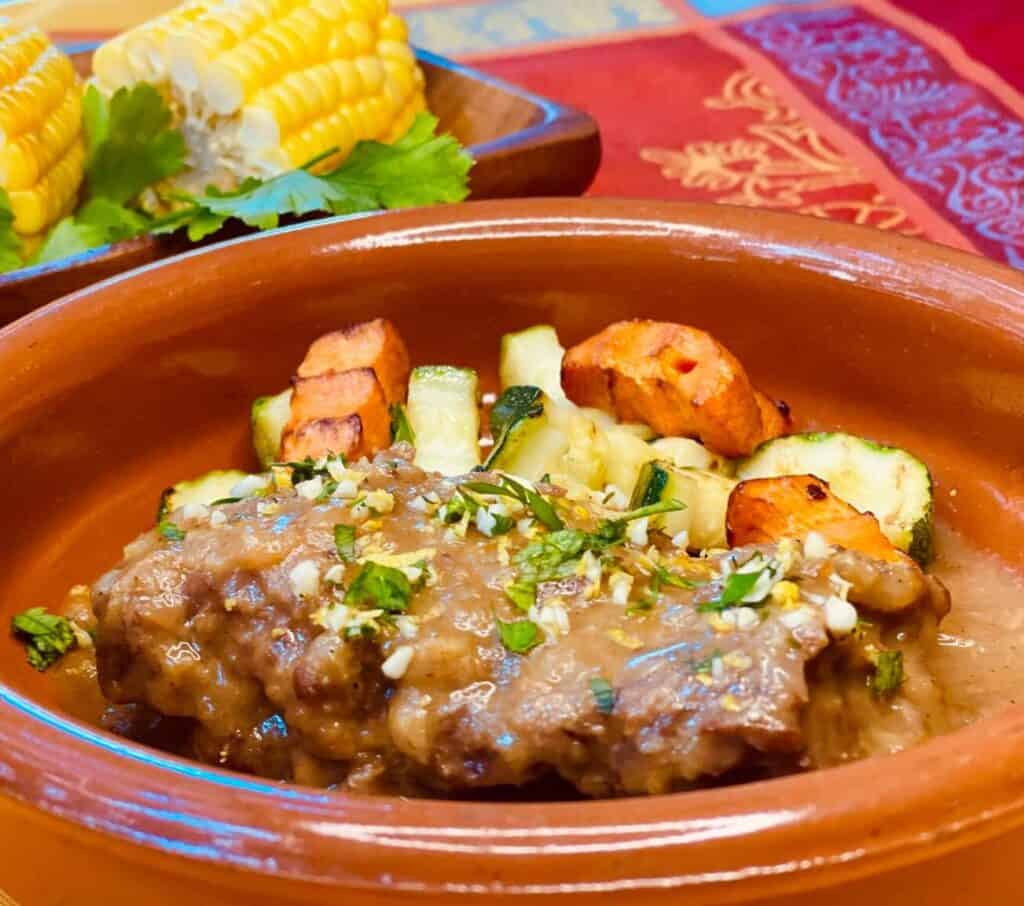 Pasta
Take a roller coaster ride as you savor the finest pasta menu collection at La Collina in this list that I curated for you.
Linguine Vongole – This classic pasta offers you the magnifying goodness of tender linguine pasta giving you the oceanic flavors of fresh clams, garlic, and white wine.
Pasta Limone – This refreshing dish highlights the goodness of pasta that is dressed in zesty lemon-infused cream sauce. The citrusy and the creamy blend is something you need to try.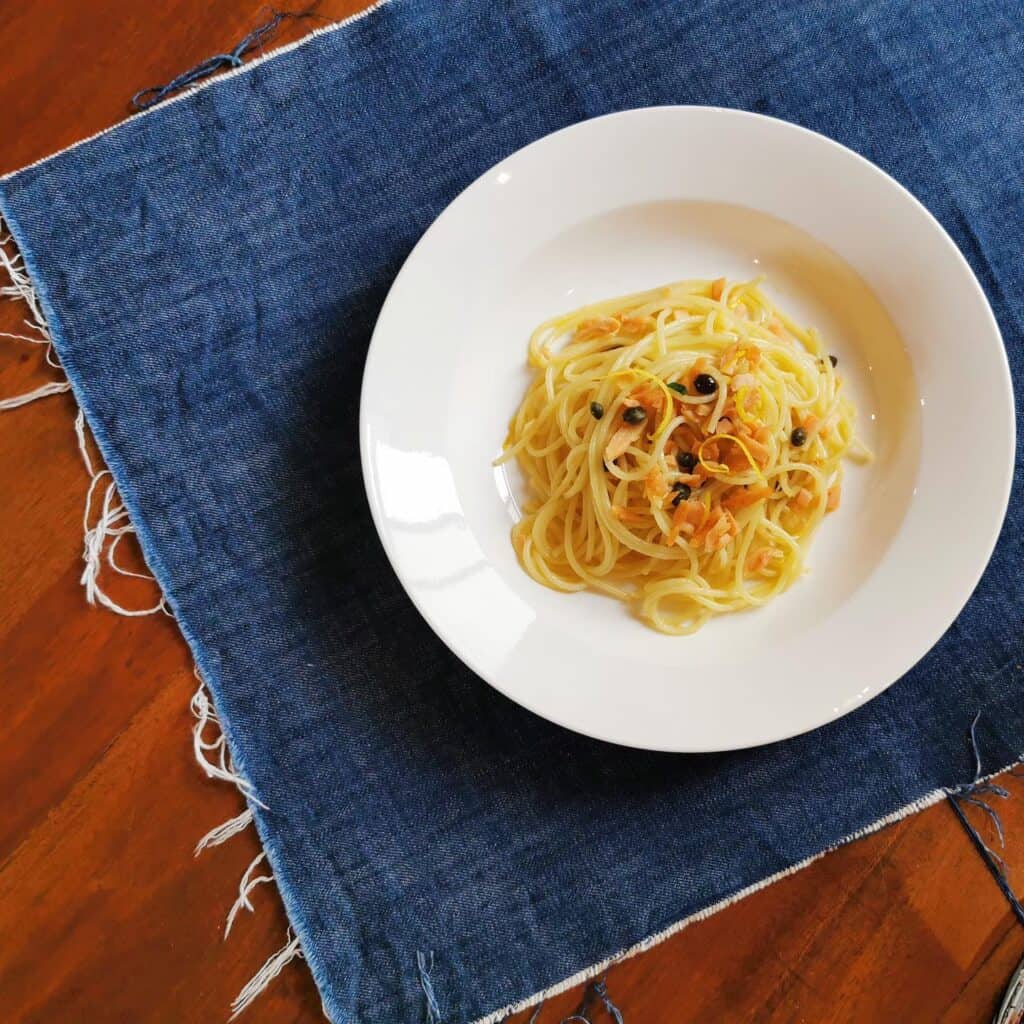 Ravioli – a pasta that offers you delicate pasta parcels giving you a burst-in-the-mouth flavor. It typically features ricotta, spinach, or meat that is served with a flavorful sauce.
Tagliatelle al Ragu – let's take a classic experience in this famous classic dish that features ribbon-like tagliatelle pasta. It is served with quality meat ragu sauce with a perfect blend of ground meats and fresh tomatoes.
Order Foods From La Collina
Savor the finest goodness of your favorite La Collina dishes in the comfort of your home. You can order your favorite dishes through Food delivery services like Uber Eats to have your meal delivered right to your doorstep. Experience the savory adventure at home like no other while having premium quality food served at La Collina.
Social Media Pages
Craving a culinary adventure that will transport your taste buds to the enchanting streets of Italy? Look no further! Make sure to hit that follow button and stay connected with La Collina on their social media pages and you won't miss important updates about their menu and prices.
Facebook: https://www.facebook.com/Eat.LaCollina
Instagram: https://www.instagram.com/eat.lacollina
Frequently Asked Questions
What type of cuisine does La Collina offer?
La Collina offers quality dishes that highlight the best of the flavors of Spain and Italy. They are famous for their bold and aromatic dishes that are packed with freshness and authenticity to their origin.
What is La Collina known for?
They are known for its flavorful dishes such as its Pasta and Main Courses Collections.
What are the operating hours of La Collina?
La Collina is operating from 11 AM until 11 PM. They are operating until 11 PM so you can surely satisfy your late-night cravings.
Where is La Collina located in the Philippines?
If you are planning to take a visit to La Collina, they are located at 4634 Molina St. Barangay Poblacion, Makati, Philippines
Conclusion
In conclusion, I find it brilliant to establish a restaurant that features top-rank cuisines from a global perspective. It was a wonderful delight to see a restaurant that features Italian as well as Spanish cuisine at the same time. It was a wonderful and satisfying experience as I took a flavorful adventure in the long list of selections on their menu. The quality of food is top-notch, especially their pasta and Salad. There is no doubt that a lot of people have an unwavering love for this restaurant and it shows in the quality of the food and the quality of the dining experience why they deserved to be one of the beloved bistros at the Metro.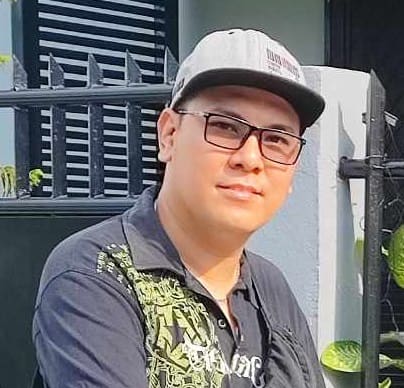 Hi! I'm Nivek Strife, the person who made MenuPH. I'm the one who added most of the popular menus you see on this website, and I really hope you enjoy them! Feel free to check them all out.
Growing up, I was surrounded by lots of tasty foods, like the classic Adobo and the sweet Leche Flan. That love for the many flavors of the Philippines is what got me excited about adding to MenuPH. When I learned how to make websites, I saw the need for a place to show off all the amazing Filipino dishes, and that's how MenuPH started.
MenuPH isn't just a website; it's like a fun journey into food. I've teamed up with famous chefs and found great places all over the Philippines to bring you a bunch of menus that show off the best of Filipino cuisine. Whether you're into the usual dishes or new twists, MenuPH is here to guide you through the rich world of Filipino flavors.
With MenuPH, my aim is to help local businesses, talk about good food choices, and make a group of friends who love food. No matter if you like fancy restaurants or street food, MenuPH has something for you. Come join me on this food adventure as we find great places, taste real flavors, and enjoy the unique food traditions that make the Philippines awesome.