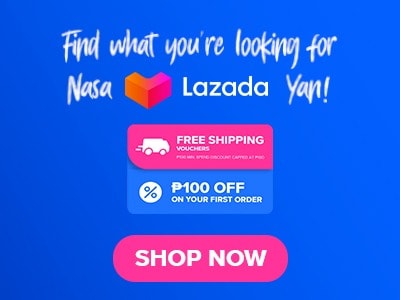 Are you looking for a restaurant that serves French cuisine but can't find the best one? No worries I found it for you and I want to share this information for you to be able to have an idea about their place. Have you heard about this place? If yes how's it? If not then this is the perfect opportunity for you to get to know this place. The Metronome menu offers a lot of delicious French goodness that you should try especially if you're seeking a good French restaurant. In this article, we are going to get to know Metronome more about its best sellers and prices. Interested in this topic? If yes then let's start!
Below, you'll find the updated list of Metronome menu prices.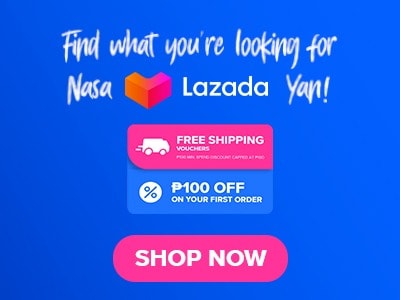 Menu Items
Price (PHP

Starters

Potager Salad
375
Haricot Vert
375
French Onion Soup
550

Sides

Potato Purée
300
Truffle Potato Purée
450
Truffle Fried Rice
300
French Fries
200

Main Set

Beef Bourguignon
1200
Hunter's Chicken
1000
Mussels Marinière Linguine
1200
Ratatouille & Tapenade
1000
Lamb Ragout Parmentier
1400
Duck Confit
1800
Beef Tartare
2200
Steak Frites
2200
Metronome Burger
2300

Desserts

Dark Chocolate Mousse
300
Salted Caramel Bavarois
300
Profiteroles
450

Small Plates

Kesong Puti
550
Rice
850
Egg
550
Lobster Spaghettini
2500

Mains

Halibut
1800
Pork
1900
Lobster
4300
Beef Cheeks
2800

Desserts

Mille-Feuille Ispahan
550
L'ultimitr
600
About Metronome
Makati is the location of Metronome. This place is a modern French restaurant by trained chef Joel Robuchon, RJ Galang, Chef Miko Calo, Elbert Cuenca, and Alain Borgers who was formerly of Shangri La group. This place opening is already much anticipated since Chef Miko has great reviews about his food. This place is also featured in CNN by the year 2019. The concept for this place has already been on Chef Miko's mind since 2014 and when they opened their business she already knew what the restaurant should look like. The place has a Filipino wood theme some gold and French blue color. She already knows the name of her restaurant and also what will they serve. The Metronome is a guide instrument of the musicians and that is where their restaurant got its name because, for the Chef, French cooking is her Metronome to give her food's delicious flavors with precision.
Metronome Menu Best Sellers
Here are some of Metronome's best-selling food items on their menu.
Spaghettinni – Made with prawn beurre and that's Metronome's spaghettini, this also has salmon roe. This dish is so simple the sauce of spaghettini is made from shrimp heads that are crushed and then assembled with salmon eggs on top. It has a load of flavors that will burst in your mouth. The taste is also gorgeous since it is made with crushed shrimp heads that's why it is really flavorful. Spaghettinni is one of the most ordered items on Metronome's menu and also one of their must-try items.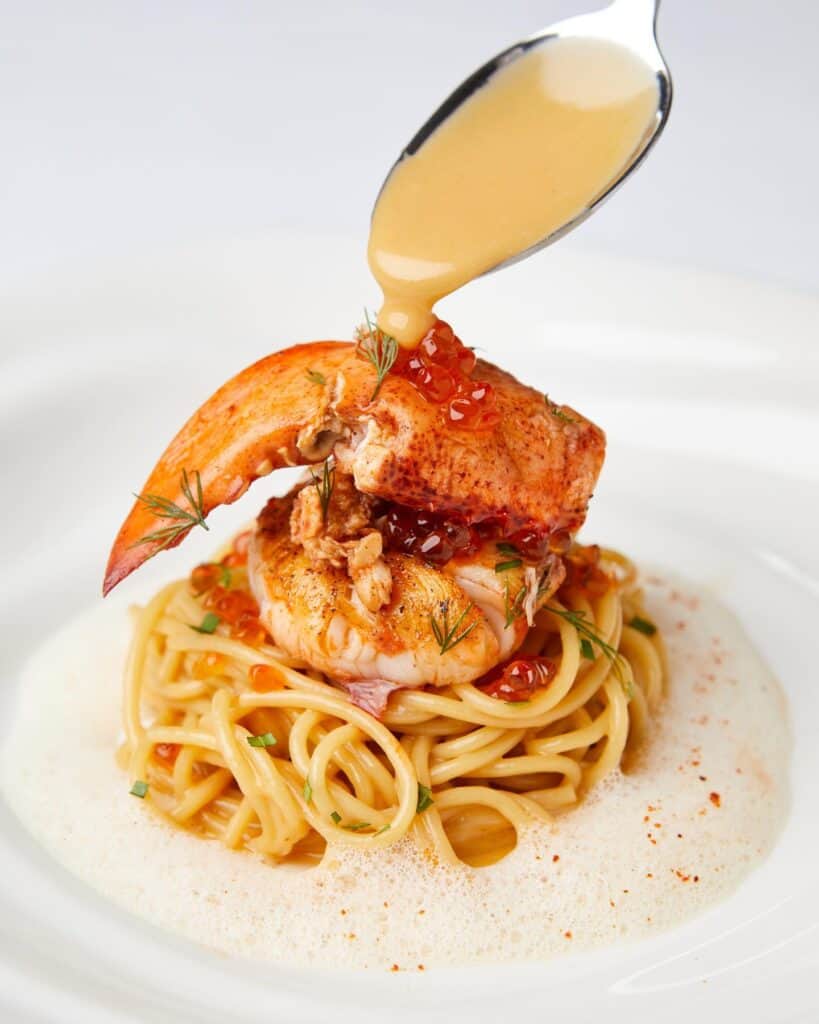 Foie Gras Tart – Foie gras parfait version of Metronome is made with tamarind, pate brisee tartlet, and roasted hazelnut. It has different flavors and tamarind and foie grass have a contrasting taste however this item is still good and one of their best sellers. Foie gras tart is one of their must-try items, the taste is just excellent.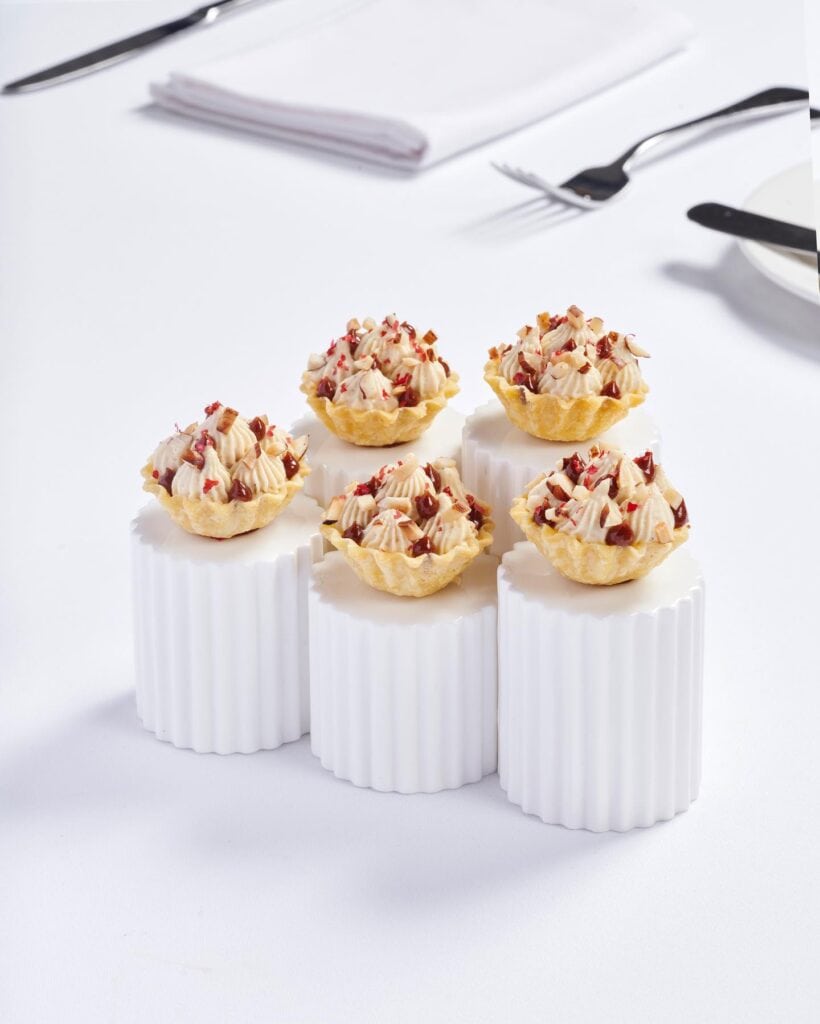 Pork Belly – The pork belly version menu of Metronome is actually a confit with a combination of ginger and barbecue glaze and roasted papaya puree. This one tastes amazingly delicious and is one of the best items on their menu as well. The pork belly is fatty and tender at the same time, and the sweet ginger barbecue glaze tastes so good. Just a normal pork belly barbecue nothing much special but a great choice if you want something really delicious. 
Duck – Metronome's seared duck magret is made with rosemary and orange with ginger puree and carrot sone wilted green mustard and potato puree to complete the list. The duck meat is cooked medium with not too overwhelming sauce just right. you can actually taste the duck flavor in this dish. I love how tender the duck meat is plus the flavors are extremely good. it is Simply delicious.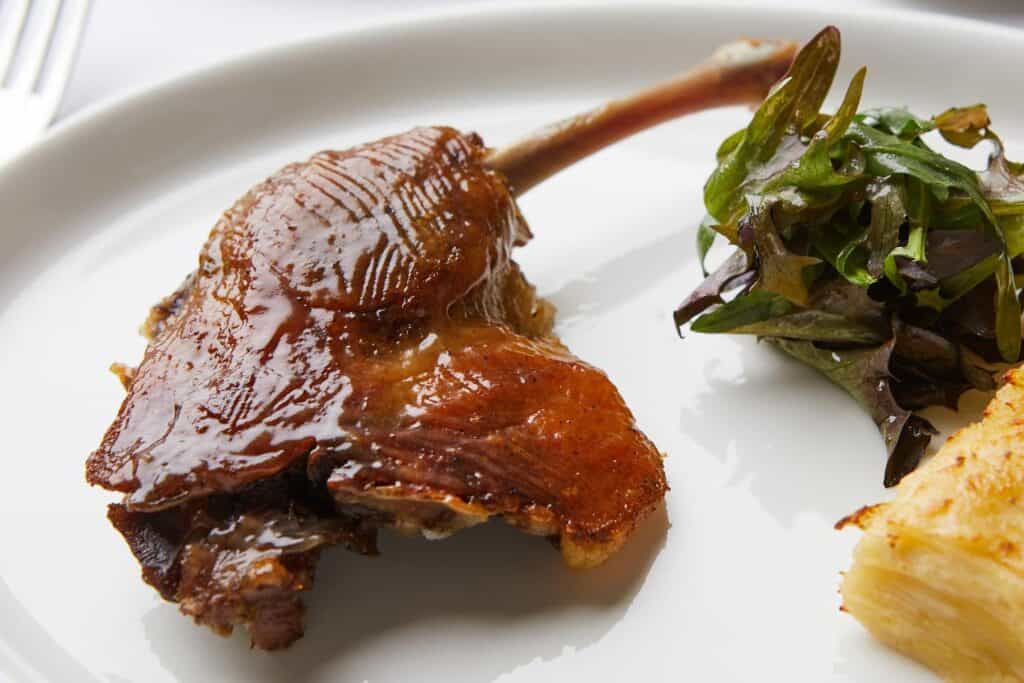 Lamb – Metronome's version of lamb menu is made by slow cooking the lamb saddle then butter glazed the vegetables before finishing it with potato puree. The lamb tastes great, it is tender and not overcooked. Very tasty and has an amazing flavor in every bite. Also, lamb on Metronome's menu is also their bestseller.
Chocolate Texture – After all their delicious dishes you'll never be wrong with a serving of dessert and chocolate texture is a great example of one great dessert. This one is actually a dark chocolate fudge which is made with South Cotabato's risa chocolates then milk chocolate espuma or Davao del Sur's auro chocolate and salted cacao crisp made with lerio chocolates of agusan del sur. The chocolate texture is Filipino chocolate served in 3 ways. My favorite is the South Cotabato one.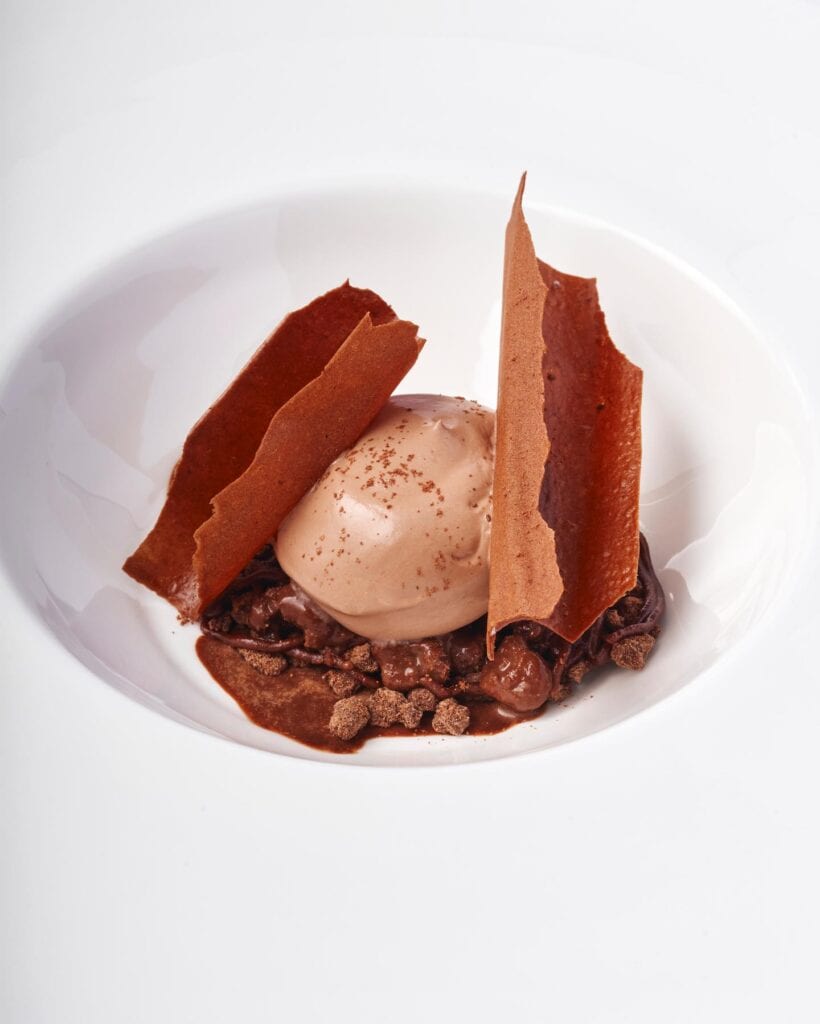 Metronome Menu Delivery
Upon checking Metronome is not offering any kind of delivery even on other platforms. Making them a non-delivery service restaurant.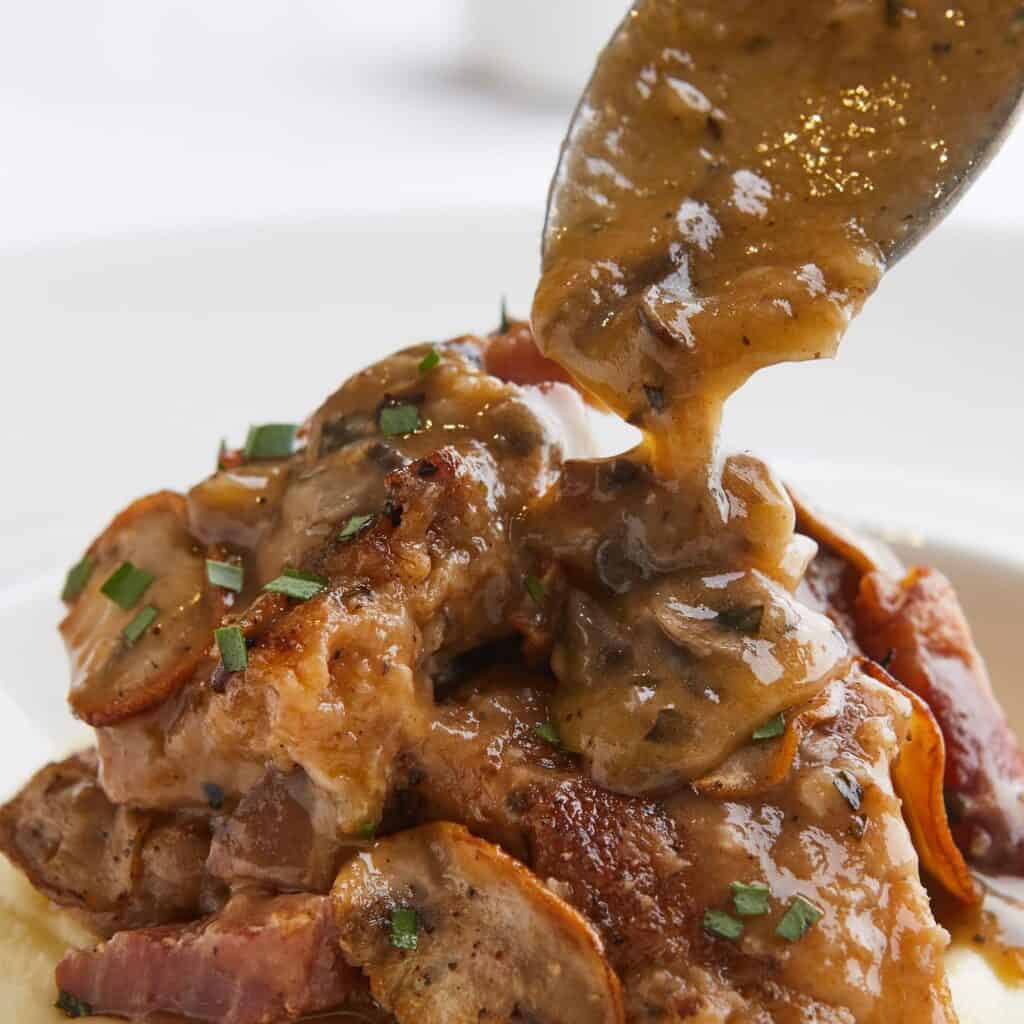 Social Media Pages
If you're a fan of their tasty dishes and want to know what's happening at their restaurant, why not give their Facebook, and their Instagram page a visit? Once you're there, I recommend hitting the "follow" button. This way, you'll always be in the know and won't miss out on any important updates. Their social media links are right below this message.
Facebook: https://www.facebook.com/restaurant.metronome
Instagram: http://instagram.com/restaurant.metronome
Website: https://www.restaurantmetronome.com/contact
Frequently Asked Questions 
Where is the Metronome located?
Metronome is located in Ground flor The Grand Midori Makati, Legaspi Village Makati.
What are Metronome's opening hours?
They are open from Mondays through Saturdays from 6 PM until 10 PM.
How to make a reservation at Metronome?
For your reservation, you may call Mobile: +63 917 147 3776 or Telephone: +632 618 4337. You can also send them an email at [email protected] they are also openly their reservation hotlines.
Does Metronome have social media accounts to follow?
Yes, actually they have Facebook and Instagram. You may follow their social media accounts to be more updated on their latest promotion and discounts.
Are they halal-certified?
Metronome is a non-halal-certified restaurant since they offer haram food items.
Conclusion
Metronome offers a wide variety of flavors to choose from aside from that this place looks really good by the way the inside of the restaurant is elegantly decorated and very customer-friendly environment Metronome menu has a lot of different choices and flavors that will surely satisfy your French cuisine cravings. The place really looks good it is simple and elegant at the same time. The place is spacious enough to cater to a lot of guests at the same time, clean place, and comfortable too. Their waiters and other staff inside the place are nice and welcoming too You can actually ask them what to eat and they will gladly inform you about their best just ask them politely. Highly recommended and a great experience especially in a restaurant that offers French cuisine.