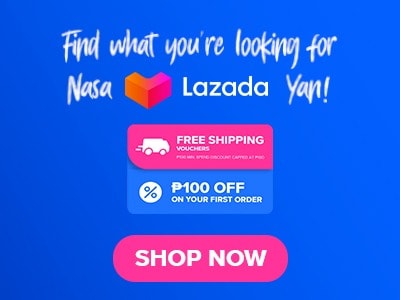 As Kpop continues to gain popularity in the Philippines, Korean culture is also becoming more and more ingrained in Filipino society, particularly in their cuisine. Who hasn't heard of their famed kimchi side dish and kimbap for lunch, samgyeopsal is now a hot search term. This dish would undoubtedly be on your list of foods to try if you have a soft spot for Korea. One of the finest limitless Korean BBQ experiences you can ever have is the Samgyeopmasarap menu. The Korean restaurant is situated in the center of San Juan's Greenhills neighborhood. They also have a location in different areas in Mega Manila.
Below, you'll find the updated list of Samgyeopmasarap menu prices.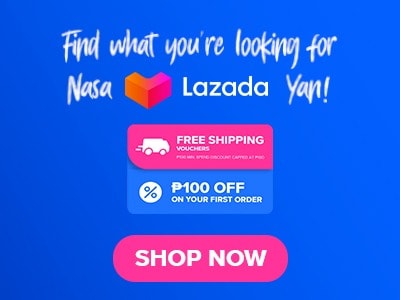 Menu Items
Price (PHP)

Samgyeop Bento

Samgyup Pork
249
Woo Samgyup
299

Masarap Set

Samgyup Pork
649
Woo Samgyup
699

Masarap Family Set

Samgyup Pork
1199
Woo Samgyup
1299
Combo Pork and Beef
1399

Ala Carte

Samgyup Pork
349
Woo Samgyup
399
Side Dish Set
350
Japchae
300
Egg Roll
150

Samgyeop Extra

Kimchi
60
Fish Cake
60
Pickled Onion
60
Dilis
60
Marble Potato
60
Sayote
60
Kimchi Radish
60
Lettuce
60
Rice
40
Soybean Paste
20
Sesame Oil
20

Drinks

Soda in Can
70
Pineapple Juice
70
Iced Tea
70
Mineral Water
50
About SamgyeopMasarap
Samgyeopsal, or Korean barbecue, is undoubtedly one of the most well-liked cuisine options, and more and more eateries are opening up with infinite Korean barbecue options. SamgyeopMasarap is a brand-new Korean barbecue restaurant that puts a distinctive spin on this fad. According to the restaurant's name, SamgyeopMasarap, it will provide exquisite thin sliced grilled pig belly. They also provide chicken and beef barbecue in addition to pork. Egg rolls and japchae are other items that will undoubtedly round out your dining experience in Korea.
The popularization of samgyeopsal was made feasible once the smell issue was resolved using scientific techniques including castrating pigs at the production level. Daepae Samgyeopsal, named because it is thinly sliced as it was cut by a Korean plane with the same name, was created in 1996. A device for cutting wood was created. The term beoljip samgyeopsal, which means "beehive" in Korean, was given to this dish in the 2000s because of the manner the meat was chopped. Samgyeopsal culture was impacted beginning in 2005 by the Jeju Island practice of serving larger servings of meat in geun, a traditional Korean unit equal to 600g as opposed to 100g, and the rising popularity of Jeju Black pig meat.
SamgyeopMasarap Menu Best Seller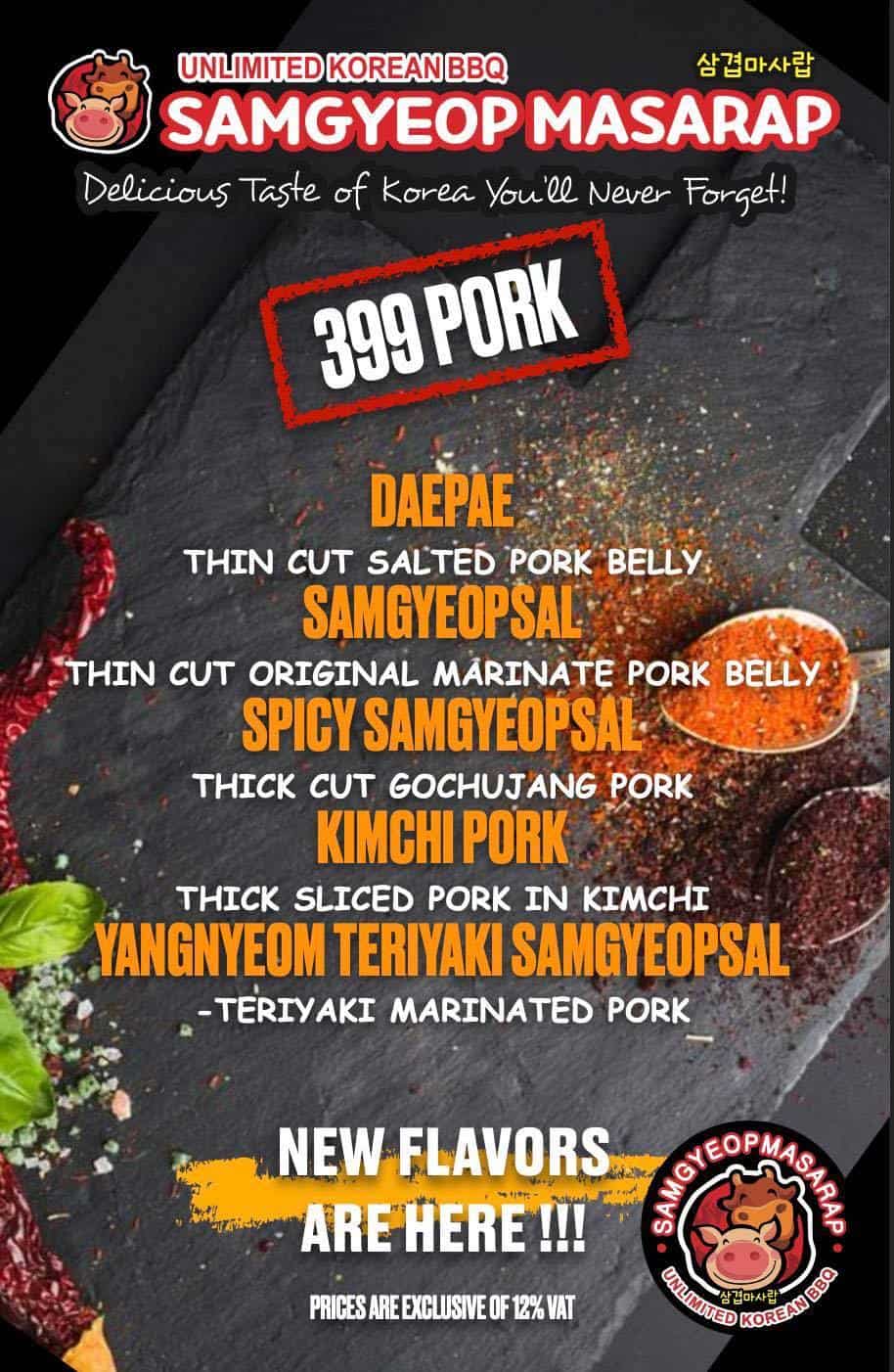 Samgyup Pork – High-quality, tasty pieces of pork belly are used to prepare this meal. The food on this Samgyeopmasarap menu looks like bacon but hasn't been properly cured, so it doesn't taste like bacon. It has a lot more meaty, earthy flavor than bacon flavor. In any event, the experience is visceral, and the flavors are extraordinary. Samgyupsal gui, or fresh grilled pig belly, is a popular dish in Korea. Because the meat doesn't need to be marinated, preparation is simple. Korean cuisine is quite popular with grilling.
Samgyup Beef – Woo Samgyup, or thinly sliced beef, has a delicate texture and a delicious zing. You may savor this Samgyeopmasarap menu once they have been charcoal-grilled. Beef feels nice, it's just that easy. If you would want to cook it yourself, kindly pick the cooked and cold option under Serving Style.
Japchae – Woo Samgyup, or thinly sliced beef, has a delicate texture and a delicious zing. Well-made Japchae should have a crunchy vegetable texture that is not too raw and not too soft and a bouncy noodle texture that is not mushy.
Kimchi – The most prominent flavor of kimchi is often sour since it is a fermented food, and it also contains a lot of probiotics because it is a fermented meal. The primary flavor notes you'll find in kimchi include umami, spicy, and sour.
Fish Cake – Koreans utilize Fish Cake for everyday meals with a variety of recipes, however, most frequently they just deep-fried it and drizzle some sauce on it. It has a savory taste with a soft texture and can have varying flavors depending on the extra ingredient.
SamgyeopMasarap Unlimited Korean BBQ Menu
The Samgyeopmasarap restaurant provides a Korean BBQ menu that is unlimited. It serves a variety of sets in that context. Simply decide which one is best for you and your party. The kits come in various sizes and include both beef and pork. It's a special occasion where preparing and eating food take center stage. Everybody congregates around the grill in the center of the table in Korean BBQ restaurants.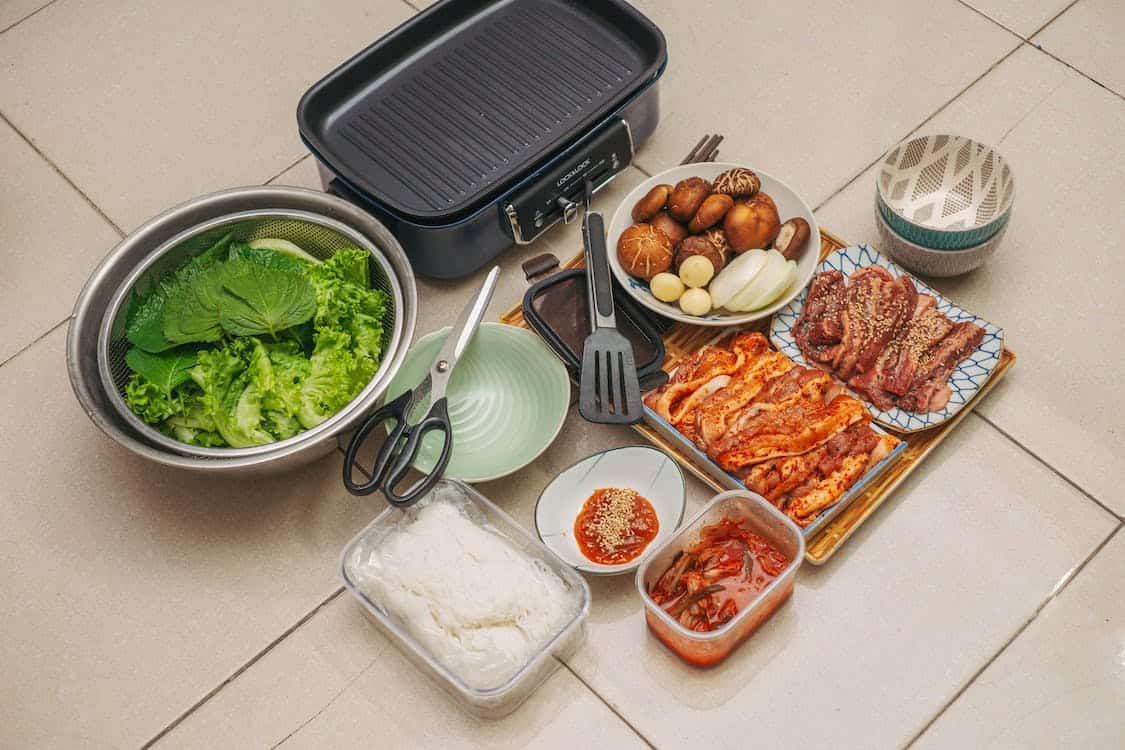 Everyone may start preparing and eating their own cuisine when the waitress provides platters of raw meat and a variety of side dishes. It is a sticky sauce that resembles teriyaki sauce in flavor and texture and is a little bit sweet and spicy. Instead of big steaks or racks of ribs, Korean BBQ uses small pieces of meat. This makes it possible for the meat to cook rapidly and simply at your table. While some Korean restaurants will utilize portable tabletop barbecues for grilling, many feature tables with built-in grills.
SamgyeopMasarap Birthday Promo
Although it is unclear at the moment if this restaurant gives a birthday promotion, these conditions have been stated in the past. The promotion is available to birthday revelers three days before, three days after, or on their actual birthday. Five adults in good standing must accompany each person celebrating a birthday. Both celebrants and guests should select the same unlimited package with upgrades. Celebrants must provide a legitimate government-issued ID, business or school ID with a photo, and their date of birth.
SamgyeopMasarap Menu Delivery
As samgyup becomes more popular here in the Philippines, especially when there is an ease of lockdowns and stores are almost back to normal, it is no surprise that restaurants like SamgyeopMasarap have a lot of customers. If you don't have the time to wait in line for your table, it is best to experience their best sellers in the comfort of your home. You can order via the Foodpanda or GrabFood app as well as leave a message on their Facebook page.
Social Media Pages
If you don't want to miss any posts from the SamgyeopMasarap, then you should start subscribing to their social media accounts. In this way, every time they posted something, you will always get an update from the SamgyeopMasarap team. Refer to the following links below to find their official social media pages:
Facebook: https://www.facebook.com/SamgyeopMasarap-102973091415860/
Instagram: https://www.instagram.com/samgyeopmasarap_greenhills/
Conclusion
The cuisine is just fantastic! Even if the beef and pork aren't particularly good, the side dishes in the wrap definitely up the ante. Since the food is endless and the time is as well, you should try to remain from when they open until when they close if you can. In contrast to other Samgyupsal restaurants, they don't take breaks. The food is also excellent. Fresh lettuce is used. Really, the radish is a favorite. From the first to the third time it is served, the meal is nicely prepared and presented. SamgyeopMasarap menu is a different inexpensive samgyupsal restaurant that is worthwhile visiting. Go to this eatery to sate your samgyup desires.