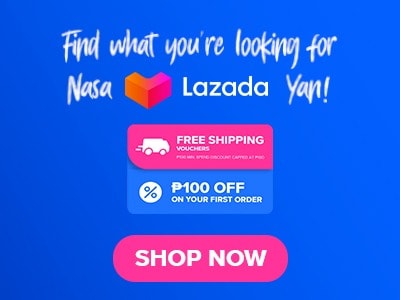 There are a lot of restaurants and cafes that offer good baked goodies, especially cakes but are you wondering where could you get good homemade bread and cakes at a more affordable price? Great news since I found a place for you to try that has a lot and the great news is they offer quality baked goods at affordable prices. I want to introduce you guys to something worth trying, ever heard about Purple Oven? Well, the Purple Oven menu has a lot of delicious cakes and pastries so if you're looking for something new maybe you should give them a try. Here we are going to talk about their food items, something about them, and of course their pricing. So stay with me in this one and let's start!
Menu Items
Price (PHP)

Cakes

Classic sans rival
990
Dark mocha sans rival
1100
White chocolate sans rival
1100
Rustic chocolate torte
1100
Merry cherry torte
1100
Mango walnut torte
1100
Lemon torte
1100
Honeycomb crunch cake
1040
Pistachio stardust
1040
Chocolate honeycomb crunch cake
1040
Strawberry kisses
1100

Chocolate cakes

Classic chocolate cake
820
Grandma's chocolate cake
850
Chocolate dome cake
850
Chocolate campfire
940

Cheesecakes

New York Cheesecake
1250
Blueberry cheesecake
1250
Oreo cheesecake
1250

Tub Desserts

Tiramisu
1470
Strawberries and cream
1470

Pies

Apple crumble pie
950
Banoffee pie
930

Loaves

Banana loaf
410
Carrot walnut loaf
410
Orange almond loaf
440
Pistachio lime loaf
440
Chocolate banana walnut loaf
440

Cookies

Reese's peanut butter chip cookie
75
Double chocolate chip cookie
75
Chocolate macadamia cookie
75
Chocolate dipped cookie
75
Oatmeal raisin cookie
75
Chocolate crinkles
410
White chunk chocolate cookie
450

Bars

Mango bars
410
Lemon bars
410
Double chocolate brownies
410
Fudge brownies
410
Food for the Gods
410
Chocolate rebel bars
410

Sweet breads

Honey glazed donut
45
Chocolate dipped donut
50
Sugar raised donut
45
Ensaymada
85
Cheese roll
70
Soft cinnamon rolls
85

Croissants

Butter croissant
70
Chocolate croissant
80
Ham and cheese croissant
100

Savory buns

Pork asado bun
75
Corned beef bun
75
Floss bun
75
Tuna bun
75
Ham and cheese bun
75
Sausage bun
75
Bacon and egg bun
75

Puff pastries

Spinach danish
90
Chili con carne turnover
90
Salmon and egg turnover
90
Chicken curry turnover
90
Tuna turnover
90
Sausage puff
90
Chorizo roll
95

Quiches

Quiche Lorraine
110
Quiche tinapa
110
Broccoli and cheese quiche
110
Salmon and leek quiche
130

Pretzels

Cinnamon raisin pretzel
90
Parmesan pretzel
90

Little cakes and pies

Little carrot cake
150
Chocolate lava cake
150
Little apple crumb pie
185
Little banoffee pie
150

Artisan bread

Sourdough
195
About Purple Oven
The Purple Oven was Established in the year 1999, this local bakery named Purple Oven offers tasty cakes and pastries served in Starbucks here in our country. However, the information was spread to the customers that they are the supplier of some of the most popular items in the popular cafe so customers soon purchase on Purple Oven itself and get those pastries and cakes directly from the source.
Purple Oven and Starbucks already parted ways eventually then Purple Oven opened some branches to be able to reach customers easily and for everyone to try their delicious pastries and cakes. Mayank Gopaliya is the founder of this awesome shop and as of today they already have 9 branches, though the pandemic happened recently Purple Oven surpassed those obstacles and now remains as strong as ever and continues its job to provide delicious pastries and cakes for its customers. 
Purple Oven Menu Best Seller
Here are some of the purple oven's best-selling food items. These items are a must-try as well.
Classic Sans Rival – Purple Oven's version of Classic Sans Rival has layered cake alternating between meringue, cashew, and buttercream. This cake has cashews and butter flavor and is good. The texture is chewy as well. This one is a good choice, especially for occasions with families. The cake is not too sweet that's why it's chosen by customers who don't like overpowering sweetness on their cake.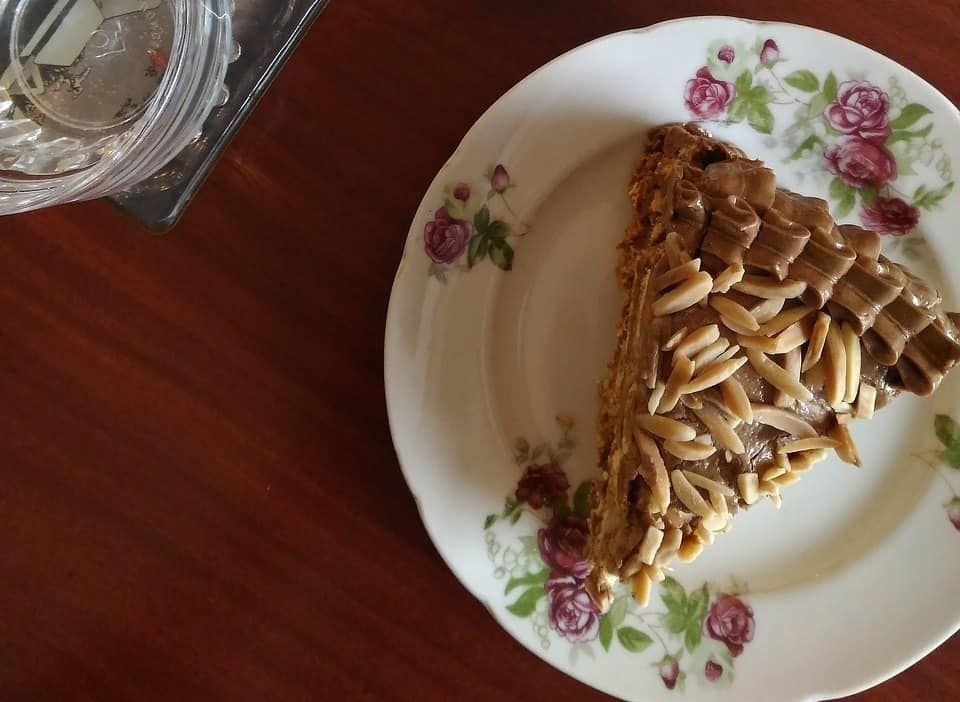 New York Cheesecake – This masterpiece has very simple ingredients but when it comes to the taste this is the bomb. This cheesecake has an awesome texture and flavor. It has a slightly tangy flavor as well maybe because of the cream cheese and the lemon but overall this is so good. The flavor of their version of New York Cheesecake is just right but has everything you need in a cheesecake. Plain in sight but the flavors are bursting. 
Blueberry Cheesecake – This Purple Oven version of a blueberry cheesecake menu has a slightly tangy base that compliments well with the sweet blueberry compote topping. If you don't want the New York Cheesecake and still looking for sweetness then this is the right cake for you. This delicious and simple cake is one of the best choices if you can't decide which one to order. This blueberry cheesecake has the right sweetness as well but not overpowering the taste of its base.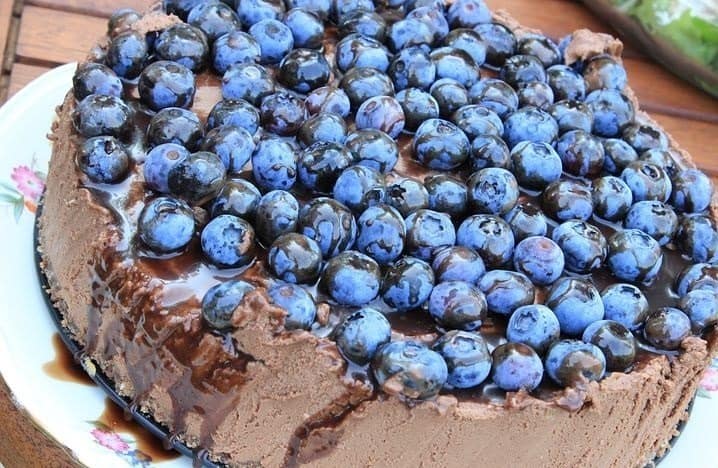 Carrot Walnut Loaf – The Carrot Walnut Load of Purple Oven is very delicious. This awesome load has flavors from cinnamon, brown sugar, nutmeg, ginger, and of course carrots. They put Ginger to add flavor to the cake but at the same time make sure that it isn't overpowering at all. The loaf has this firm texture but is not dry, this is delicious and perfect with tea or brewed coffee.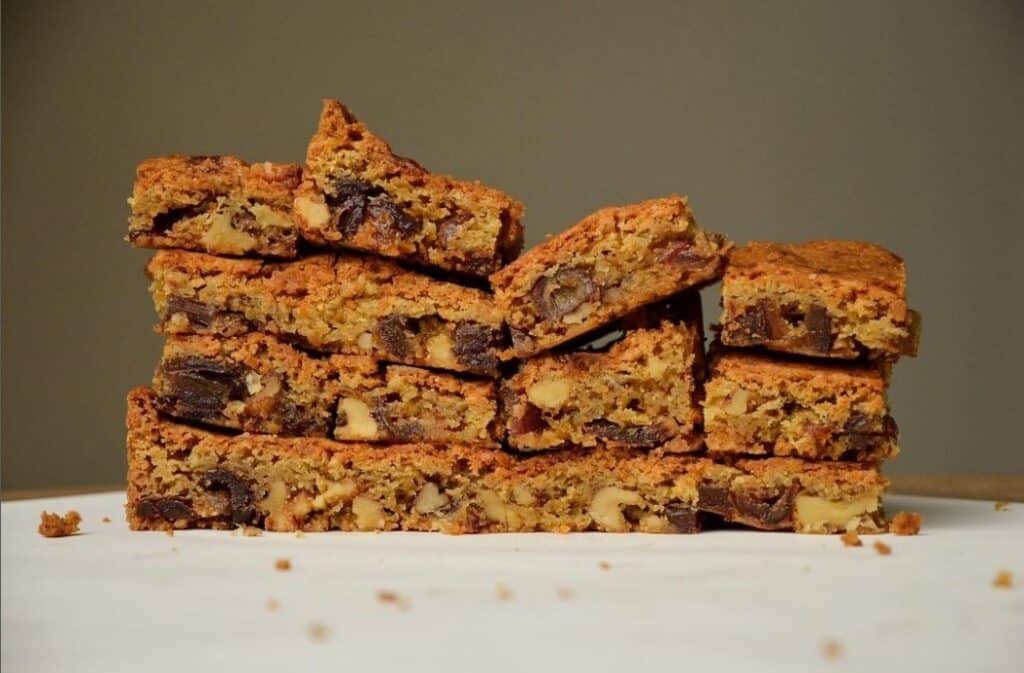 Cheese roll – You know you're getting good quality cheese roll if you order it from Purple Oven, not to be biased or something, and though their cheese roll is a bit more expensive than the leading brands Purple Oven has already proven that they produce no-fail desserts. Their cheese roll has that buttery flavor and very fluffy texture. The cheese inside that they used has good qualities that's why their cheese roll is so good. It also has sugar toppings that add crunch to every bite. 
Cakes Menu
Purple Oven is known for its delicious cakes, they have 11 cake flavors to choose from and everything is delicious. Starting at Classic sans rival which is also included in their best seller. Then dark mocha sans rival if you want another level of a sans rival. They also have white chocolate sans rival if you're not a fan of mocha. They also have 4 kinds of tortes, those are rustic chocolate, merry cherry, mango walnut, and lemon torte. Honeycomb crunch cake and chocolate honeycomb crunch cake are also included in their cake options as well as pistachio starburst and strawberry kisses.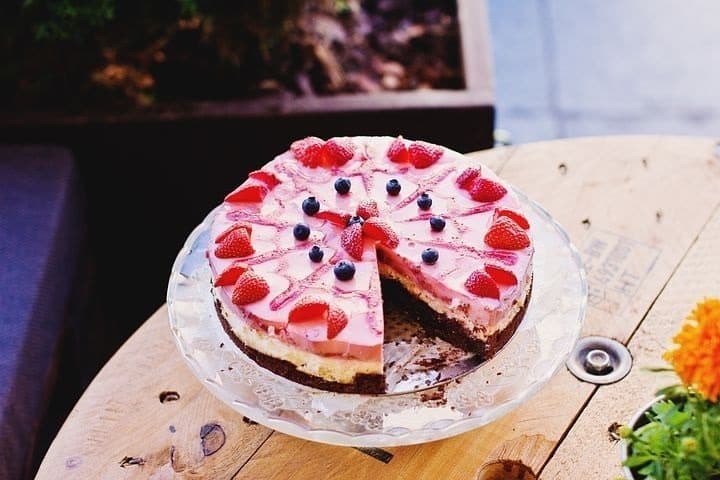 Chocolate Cakes
The Purple Oven has 4 chocolate cake menus to choose from. The first on their chocolate cake list is their own version of classic chocolate cake, which is so good and very chocolatey. Next is their grandma's chocolate cake it'll sure bring back memories because this is also good. Another on their chocolate cake menu is the chocolate dome cake and lastly their version of chocolate campfire cake. Every chocolate cake has its unique flavor but all are very chocolatey and delicious.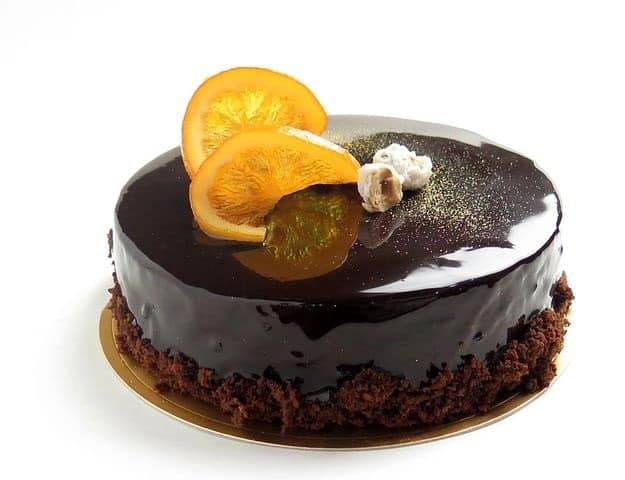 Purple Oven Menu Delivery
If you want to order the purple oven all you have to do is to call the number of the Purple Oven branch near you after that arrange delivery via delivery services like Lalamove, Angkas, or Grab. After Ordering
Payments are made online through bank transfer or GCash. Then after that, all you have to do is wait for your order to arrive!
Here's the phone number of their branches.
Scout Rallos – 09177103227
Alabang – 09198576504
San Antonio – 02-86314221
Legaspi Village – 02-86314221
Sacred Heart – 02-86314221
Santa Rosa – 02-86314221
Portico – 02-84004351
San Juan – 02-86314221
Temple Drive – 02-86314221
Social Media Pages
Stay in the know about Purple Oven's exciting and scrumptious menu updates by keeping up with them on social media. Give their Facebook pages a thumbs up to ensure you don't miss out on any of their mouth-watering deals, limited-time offers, and special events. By following their social media presence, you'll also get a glimpse into their delicious world of baking, and discover new ways to enjoy their delightful creations. Purple Oven is just a click away from keeping you informed and satisfied with their latest culinary adventures!
Facebook: https://facebook.com/profile.php?id=100054553625241
Instagram: https://instagram.com/purpleovenofficial
Conclusion
This shop always serves the best cakes and pastries, their quality is very consistent and always delicious and it's true that when it comes to desserts you can never go wrong with Purple Oven. Every item on the is delicious. You have a lot of choices on the Purple Oven menu to make sure that everything that you need is already on their option. The place is good as well I want to mention the crew on their counter she's nice. I highly recommend you guys try the purple oven, it's worth it.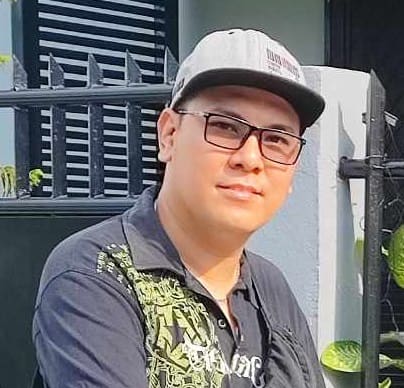 Hi! I'm Nivek Strife, the person who made MenuPH. I'm the one who added most of the popular menus you see on this website, and I really hope you enjoy them! Feel free to check them all out.
Growing up, I was surrounded by lots of tasty foods, like the classic Adobo and the sweet Leche Flan. That love for the many flavors of the Philippines is what got me excited about adding to MenuPH. When I learned how to make websites, I saw the need for a place to show off all the amazing Filipino dishes, and that's how MenuPH started.
MenuPH isn't just a website; it's like a fun journey into food. I've teamed up with famous chefs and found great places all over the Philippines to bring you a bunch of menus that show off the best of Filipino cuisine. Whether you're into the usual dishes or new twists, MenuPH is here to guide you through the rich world of Filipino flavors.
With MenuPH, my aim is to help local businesses, talk about good food choices, and make a group of friends who love food. No matter if you like fancy restaurants or street food, MenuPH has something for you. Come join me on this food adventure as we find great places, taste real flavors, and enjoy the unique food traditions that make the Philippines awesome.