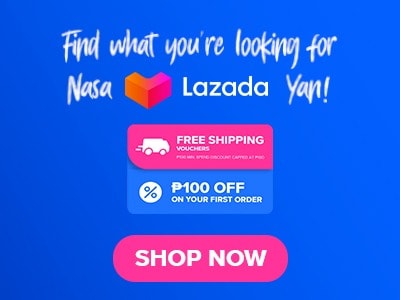 Let's have a quick drink and snack in your local 7-Eleven store! Introducing the 7-Eleven menu is a flawless choice to spend your time while snacking on your favorite adobo siopao, big bite hotdogs, and the popular onigiri with your favorite people. I believe that 7-Eleven is the place for your early-morning run and your late-night cravings. So, snack away and go to your local 7-Eleven store that is open 24/7.
Below, you'll find the updated list of 7-Eleven menu prices.
Menu Items
Price (PHP)

Sides

Mashed Potato
39
Corn adn Carrots
39
Japanese Coleslaw
39

Hotta Rice

Mushroom Pepper Chicken
55
Shark's Fin
55
Beef Caldereta
89
Beef Pares
89

Busog Meal

Cheesey Hotdog Omelette
45
Corned Beef Omelette
45
Chicken and Pork Adobo
45
Spicy Beef Caldereta
45

Korean Meals

Japchae
89
Bibimbap
89
Cheesy Samgyupsal Set
89

Chilled Flavored Taho

Halo-Halo
45
Classic
45

House Favorites

Spaghetti
99
Beef Tapa
99
Best Mini Tacos
99

Fuwa Fuwa

Whole Wheat Bread
40
Soft Fluffy Bread
40
Raisin Bread
40

Crunch Time

Chicken Fillet with Gravy
69
Chicken Fillet Ala Carte
69

Chef's Creations Linamnam

Batchoy
Palabok
Bicol Express
Sinampalukang Manok
About 7-Eleven
7-Eleven is a flawless choice to spend your time with while snacking your favorite savor full busog meal cheesy hotdogs, the heavenly chicken ala king, the mouthwatering collaboration between 7-Eleven and Romantic Baboy rice bowls, and the delectable chilled flavored taho that you don't want to miss. Aside from those 7-Eleven is proud to introduce their big gulps that will surely satisfy your thirst, their super fun and colorful slurpee, and their fresh coffee. Sip away and make your day or late-night tambayan extra fun by going to your local 7-Eleven.
7-Eleven Menu Best Sellers
Here are the best seller items from the 7-11 based on my personal experience:
Hotta Rice Mushroom Pepper Chicken – A delightful menu from 7-Eleven that surely satisfies your hunger. Indulge in a seasoned chicken with tasty mushroom sauce provided with thick and delectable white rice.
Busog Meal Cheesy Hotdog Omelette – A hearty meal that is certainly filling. It is a full-goodness omelet provided with irresistible cheese and perfectly cooked hotdog pieces, a perfect meal to satisfy your morning hunger.
Busog Meal Corned Beef Omelette – This tantalizing bite is without a doubt one of the go-to meals of 7-Eleven. The flavorful corned beef paired with a velvety omelet creates a welcoming and comforting union.
Hotta Rice Beef Caldereta – A savory Filipino dish showcasing its juicy and one-of-a-kind beef cooked with fresh tomato sauce made of tomato giving you the most tantalizing meal together with its satisfying white rice.
Taho Halo-halo with Kaong & Nata -You might be surprised but 7-Eleven also offers taho menu. The classic taho inspired by the iconic dessert of the Philippines halo-halo gives you an irresistible fusion of flavors of sweetened fruits like nata, kaong, and lightly showered with satisfying evaporated milk.
Cheesy Samgyupsal Set– Take a trip to popular Korean cuisine and take a bite of a cheesy Samgyupsal set that will surely fill your tummy. It is a famous dish that Koreans and non-Koreans don't want to miss because of its juicy pork belly together with cheese for a fun and deepened flavor.
House Favorites Spaghetti– A classic Filipino favorite that features sweet, savory, and flavorful meat and hotdogs fused with perfectly cooked pasta. It is a divine Filipino dish that youths and adults never miss, especially on special occasions.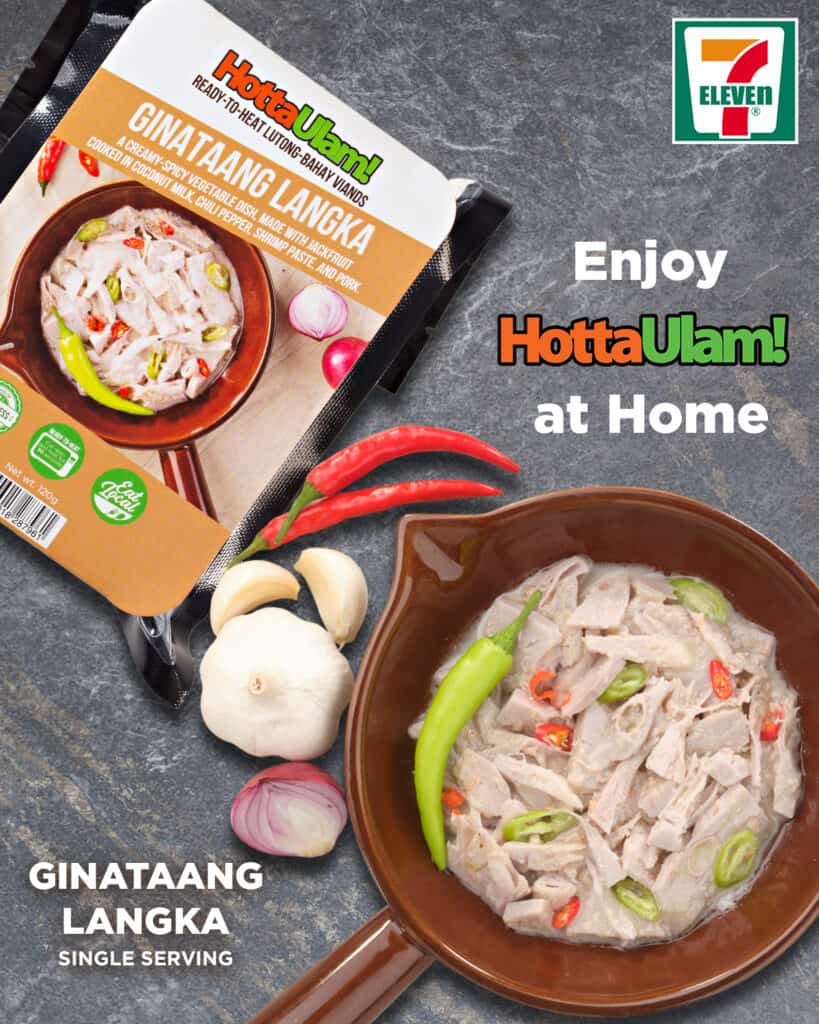 Busog Meal Chicken & Pork Adobo – Missing home? Experience the feel of a home by taking a bite of 7-Eleven's busog meal chicken and pork adobo that will surely satisfy your homesickness. A dish served with two iconic Filipino dishes treating you with pieces of chicken that are cooked tenderly with flavorful adobo sauce and delicious white rice.
Busog Meal Spicy Beef Caldereta- Indulge in your favorite savory food with a hint of spiciness giving you the best filling meal. It is a meal served with white rice, an exquisite caldereta sauce, and chunks of satisfying beef.
Crunch Time Chicken Ala King– A satisfying menu of 7-Eleven highlighting delectable chicken with the creamiest and flavorful ala king sauce, provided with fresh side dishes of your choice.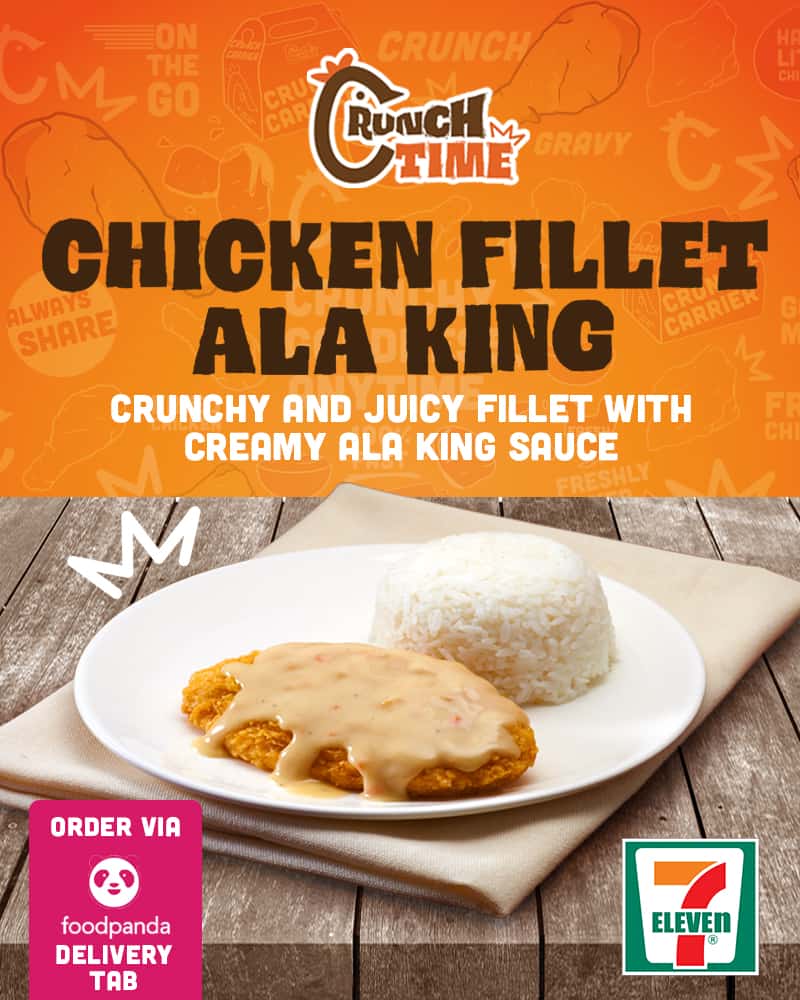 Adobo Siopao – A treat for yourself after a tiring day is a must so get yourself an adobo siopao and snack away your tiredness with fluffy, soft, and addicting adobo flavor in a bun.
Big Bite Bacon and Cheese– A delightful treat that highlights tender sausage fused with satisfying cheese and bacon creating an addicting treat not only for youth but for adults too.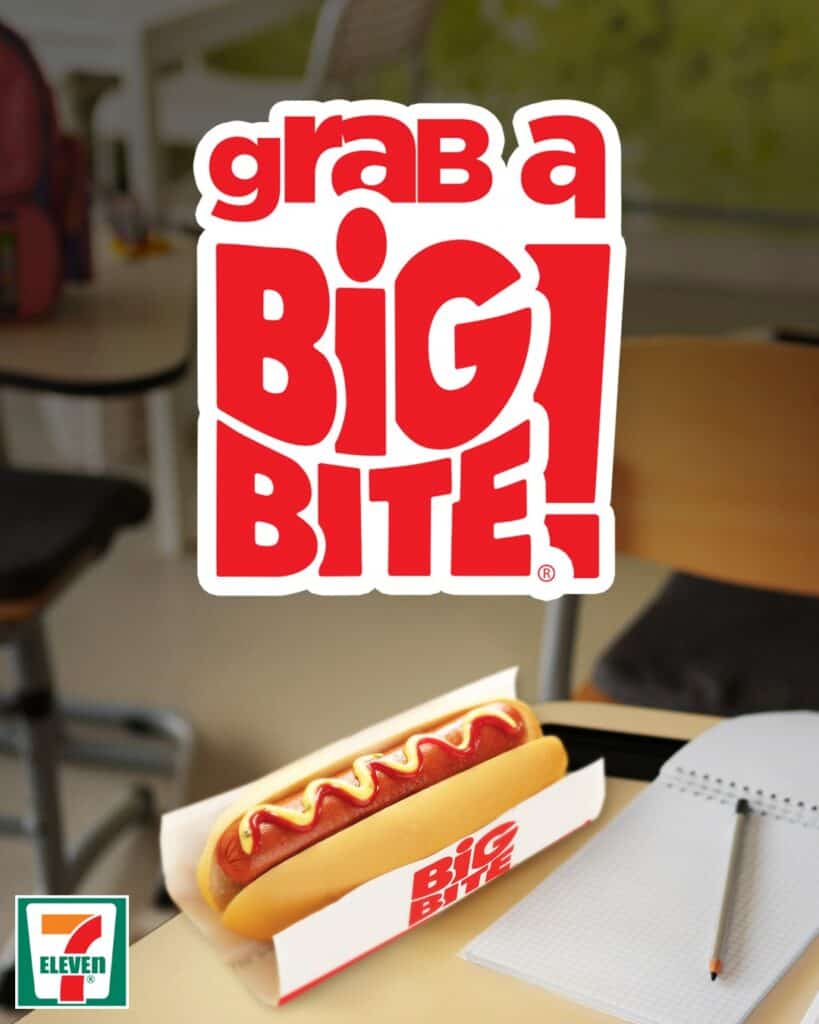 Onigiri Chicken Teriyaki– Have a savor full tour in Japan with this Japanese-inspired treat that is famous for Japanese and non-Japanese because of its irresistible and filling chunks of chicken teriyaki, an unmatched quick snack for everyone.
7-Eleven Menu Delivery
Are you hungry but don't have the luxury to go out to your local 7-Eleven store? Good news! You can now have your favorite 7-Eleven meals and have it delivered to your doorstep. You can use the CLIQQ and Foodpanda apps by downloading them to your phone through the Google Store or Apple Store. Once you've downloaded one of those apps you can now create your account and log in to browse your favorite 7-Eleven meals at your own convenience.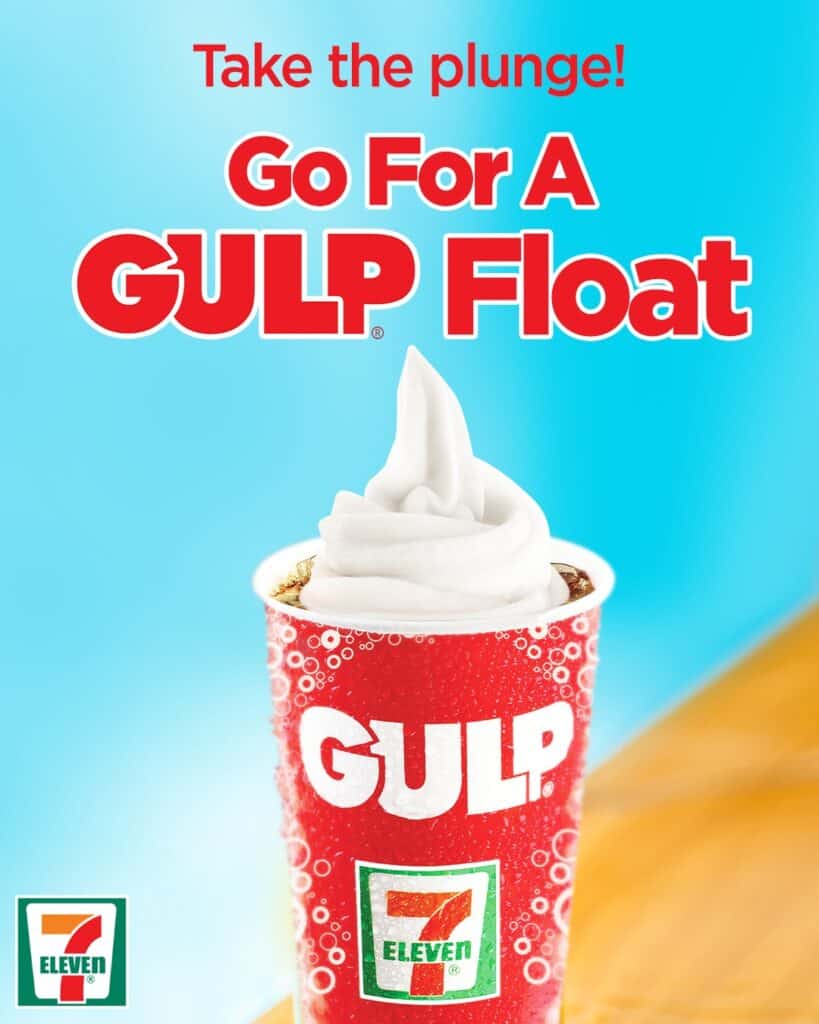 Social Media Pages
Follow 7-Eleven's social media pages for a daily dose of delight! When you join our digital aisle, you'll be the first to know about exclusive offers, mouthwatering snacks, and quirky finds that'll brighten your day.
Facebook: https://www.facebook.com/711philippines
Instagram: https://www.instagram.com/711ph
TikTok: https://www.tiktok.com/@711philippines
Twitter: https://twitter.com/711philippines
Website: https://www.7-eleven.com.ph/contact-us
YouTube: https://www.youtube.com/@711philippines
FAQs
What type of cuisine does 7-Eleven offer?
7-Eleven has savory, ready-to-eat, and microwavable meals that people who are in a hurry would love.
What is 7-Eleven known for?
7-Eleven Is known for its signature products the Slurpee, the Big Gulp, and go-to busog meals like sisig and spicy beef caldereta.
What are the operating hours of 7-Eleven?
7-Eleven is operating for 24 hours. So, you can now satisfy your daytime and late-night snacking.
Where is located in the Philippines?
The Philippines has 3,323 stores in the country currently. They are more likely located at every corner of your hometown. You can refer to this link https://www.7-eleven.com.ph/store-locator/
Conclusion
In conclusion, 7-Eleven is a satisfying store to go to. It is indeed a store where you can find anything all at once. I love how they offer a wide range of fresh meals, drinks, and snacks that can satisfy anyone's taste buds. I also love that there are a variety of beverages, frozen food packs, household necessities, and some adult beverages. Additionally, their payment method is very convenient. I appreciate that they have money transfers and QR codes that I can just scan to pay my bill. Their store and location are also not hard to find using the 7-Eleven store locator I can navigate the nearest 7-Eleven. They also have a useful food panda and CLIQQ app for a hassle-free delivery service. I am certain that this kind of delivery service is a great idea for people who don't have the luxury to go out.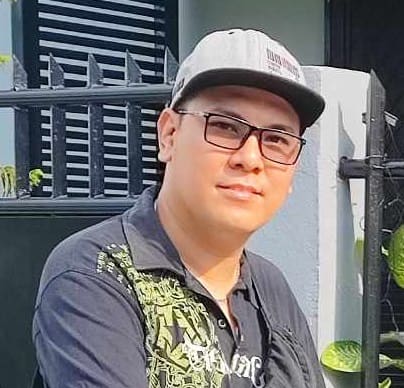 Hi! I'm Nivek Strife, the person who made MenuPH. I'm the one who added most of the popular menus you see on this website, and I really hope you enjoy them! Feel free to check them all out.
Growing up, I was surrounded by lots of tasty foods, like the classic Adobo and the sweet Leche Flan. That love for the many flavors of the Philippines is what got me excited about adding to MenuPH. When I learned how to make websites, I saw the need for a place to show off all the amazing Filipino dishes, and that's how MenuPH started.
MenuPH isn't just a website; it's like a fun journey into food. I've teamed up with famous chefs and found great places all over the Philippines to bring you a bunch of menus that show off the best of Filipino cuisine. Whether you're into the usual dishes or new twists, MenuPH is here to guide you through the rich world of Filipino flavors.
With MenuPH, my aim is to help local businesses, talk about good food choices, and make a group of friends who love food. No matter if you like fancy restaurants or street food, MenuPH has something for you. Come join me on this food adventure as we find great places, taste real flavors, and enjoy the unique food traditions that make the Philippines awesome.