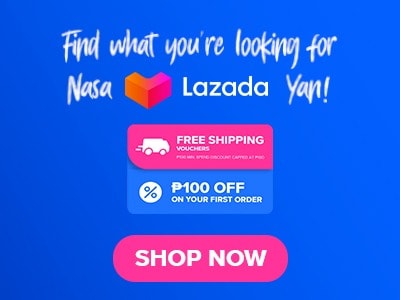 Craving for some Spanish tapas and paella? There are a lot of places that are now offering Spanish tapas and other Spanish dishes however if you're looking for something delicious and authentic I think I know where is the right place. If you're looking for a place just like what I mentioned look no more I have a recommendation. The Tomatito menu offers a wide variety of delicious dishes that for sure you will certainly enjoy. This is not just your ordinary tapas and paella because they made their products as authentic as possible.
In this article, we are going to talk about this specific restaurant. Have you heard about Tomatito? If not and you're interested in our topic then stay with me here and let's get to know them, check their price and everything that can give you an idea about them. Let's start!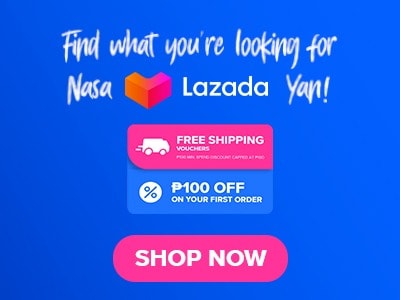 Below, you'll find the updated list of Tomatito menu prices.
Menu Items
Price (PHP)

To Start

Olivas
300
Pan De La Casa
95
Carpaccio De Buey
425
Boquerones
580
Pan De Coca Con Anchoas
325

Soup

Sopa De Calabaza
195
Gazpacho Andaluz
270

Salads And Veggies

Ensalada Verde
360
Ensalada De Espinacas
395
Xato
420
Parrillada De Vegetales
525

Meat Tapas

Solomillitos Al Ajillo
735
Callos A La Andaluza
675
Pincho Moruno
750
Albondigas
355
Filete A La Parrilla
1295
Tomatito Cochi
1750

Butchers Shop

Paletilla De Jamon Iberico
795
Chorizo
595
Jamon, Salchichon, Chorizo Y Fuet
875
Tabla De Quesos
1295
Tabla Mixta De Ibericos
1995
Don't Know What To Choose? Leave It Up To Our Sexy Chef
1200

Deep Fried

Chipirones A La Andaluza
235
Croquetas De Pollo Rustido
260
Croquetas De Chorizo Y Jamon Iberico
255
Patatas Bravas
275
Pescaditos Fritos
450

Fish And Seafoods

Ceviche
390
Gambas Al Ajillo
595
Atun Con Gazpacho Y Olivas
370
Pulpo A La Gallega
620
Pescado De Lonia Con Samfaina
775

Rice

Paella Valenciana
795
Arroz Negro
800
Paella Del Txiringuito
990
Arroz Meloso De Mariscos Al Estilo De Alicante
1095
Paella Vegetariana
750

Sexy Brick Oven

Pollo Asado
1350
Pescado De Lonja
2950
El Cochinillo
4995
Viva Rib Eye
4995

Eggs

Huevos Juanpi
650
Tortilla De Patatas
220
Huevos Latinos
450

Mini Open Sandwiches

Bombas De Jamon
320
Explosion De Foie
995
Mini Hamburguesas
495
Filete Con Airbag
350
Mini Taco De Atun Y Pulpo
455
Explosiones De Atun Y Tomatito
335
Salmon Tnt
595
Torrija De Queso
295
Pulpo A La Tomatito
595
Shrimp Roll
450

Desserts

Tapon De Chocolate
295
Bollycao
230
Flan Exotico
260
La Teta Y La Luna
320
Las Tentaciones Del Chef
695
Homemade Ice Creams And Sorbets
160

Water, Juice And Softdrinks

Cabreiroa (750ml)
245
San Pellegrino (25cl)
125
San Pellegrino (75cl)
250
Fever Tree Tonic Water
185
Schweppes Tonic
100
Pressed Fresh Orange Juice
215
Fresh Calamansi Juice
125
Fresh Apple Juice
125
Lemon Juice
125
Ripe Mango Shake
125
Watermelon Shake
125
Iced Tea
115
Coke
100
Coke Light
100
Coke Zero
100
Royal
100
Sprite
100
Soda Water
100

Coffee And Tea

Espresso
120
Cortado
120
Cafe Con Leche
120
Carajillo
250
Cappuccino
120
Tea
120

While You Are Waiting

Tinto De Verano
140
Vermut
225
Rebujito
220
Fino Tio Pepe
250

Cava And Champagne

Vilarnau Brut Nature
1650
Vilarnau Rosado
1650
Anna De Codorniu
1800
Gramona Imperial
3500
Ayala Brut Majeur
4800
Beronia Gran Reserva (R)
3500
Casa Castillo Valtosca (R)
3500
El Seque (R)
3500
Bodegas La Horra Corimbo (R)
3950
Ferrer Bobet D.O.C (R)
3995

Beer

Clara
220
Cana
220
Cana Double
295

Through The Big Door

Cune Imperial Reserva (R)
4750
Roda | Reserva (R)
5200
Mollydooker Cabernet (R)
5350
Villa De Corullon (R)
5600
Matarromera Reserva (R)
5950
Bodegas La Rioja Alta, Gran Reserva 904 (R)
5950
Malleolus (R)
6450
Bodegas Bilbainas La Vilacalanda Gran Reserva (R)
6695

By The Bottle

Heineken Leger Beer
180
Estrella Galicia
180
Mahou Beer
210
Barcelona Beer
385
Cerdos Voladores
410
La Bella Lola
425
San Miguel Premium
115

1 Liter Pitcher

Red/White Sangria
595
Passion Fruit Sangria
650
Agua De Valencia
595
Rebujito
595
Tinto De Verano
450
Margarita
795

Two Ears

Pazo Senorans (W)
2550
Ventas Las Vacas (R)
2595
Mollydooker Verdelho (W)
2750
Vina Alberdi (R)
2850
Forja Del Salnes Bastion De La Luna (R)
2875
Bodegas La Rioja Alta, Vina Alberdi Reserva (R)
2950
Sexy Beast (R)
2995
Bodegas Roda Sela (R)
2995

The Tail

Teso La Monja Almirez (R)
3050
Terras Gauda O'rosal (W)
3050
El Molar, Jumilla (R)
3375

One Ear

Paco Y Lola (W)
2050
Compania Vinos Tr Lz (R)
2100
El Maquinon (R)
2100
Gramona Gessami (W)
2100
Hacienda Lopez De Haro Reserva (R)
2100
Juan Gil Silver Label (R)
2150
Greywacke (W)
2200
Salntein Malbec Reserva (R)
2295
Casa Castillo Monastrell (R)
2300
Zinio Crianza (R)
2450
Ramsay (R)
2450
Luis Canas (R)
2395
Artadi Tempranillo (R)
2350
Bodegas Alfredo Maestro El Marciano (R)
2375
Correinte (R)
2400
About Tomatito
80's 80s-inspired Spanish paella and tapas are what Tomatito Manila offers. This place is made possible by El Willy Fun F&B Group which is Shanghai-based and by none other than Chef Willy Trullas Moreno who also partnered with other establishments groups like Rambla and La Lola. Their restaurant's name comes from a Spanish guitarist. Tomatito in Spanish means little tomato, they decided to use it as their restaurant's name since it sounds like a fun brand that customers can easily memorize.
The concept of their restaurant is a mix of 80's bar, a red theme, and Spanish well-known culture. It is nearly impossible to miss their place since Tomatito is located on the lower ground of GC Corporate Center near One Serendra and Seda Hotel on the opposite side. As you enter their place you will be greeted by a funky 80's design, their restaurant's sexy red theme, and soothing music. You can actually sit at their bar for a more authentic experience, this place looks amazing and the foods that they serve are really delicious.
Tomatito Menu Best Sellers
Samples of Tomatito's best-selling items are listed below.
Salmon TNT – Explosive just like its name. This is actually a smoked salmon with truffle and honey and it tastes really good. Most people are being hooked by how delicious their salmon TNT is. Others said that this is best eaten in one bite but in my case, I love to really savor it so it took 2 bites for me lol. The thin and crispy pasty partnered with sweetness from honey and truffle is something that you shouldn't miss out on. This is one of their must-try item, really good.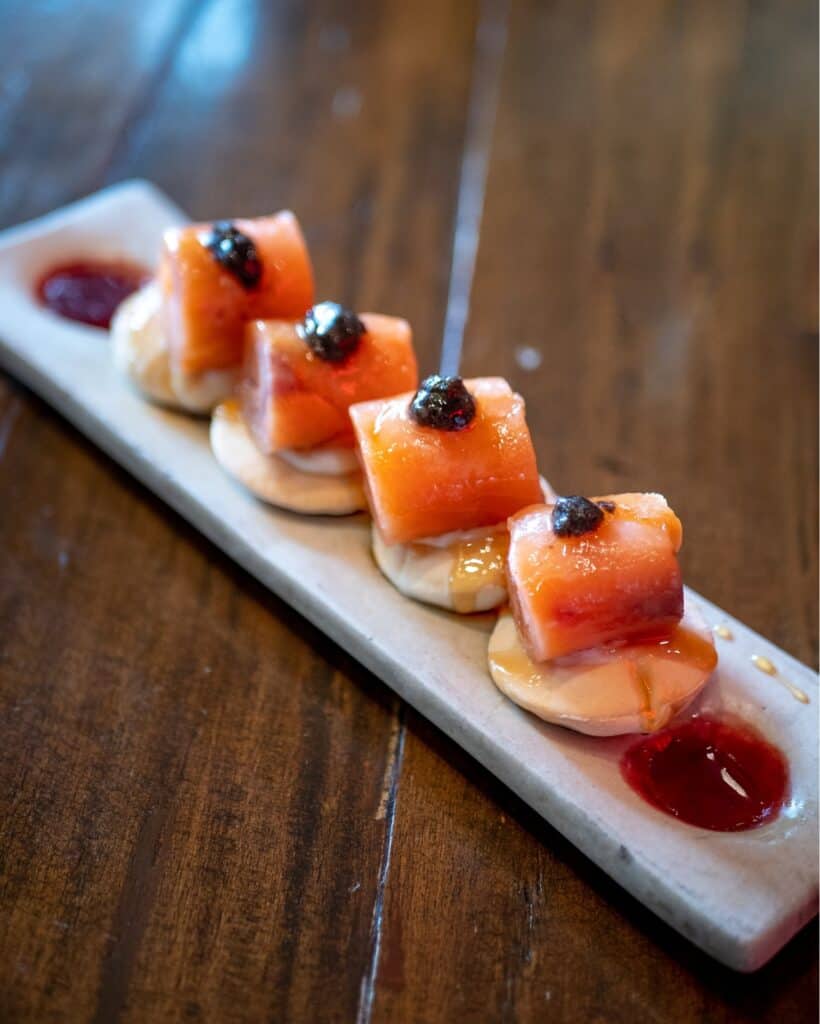 Filete con Airbag – The filete con airbag of Tomatito is made with tenderloin steak and cheese air baguettes. this kayak-shaped goodness is one of the favorites at night. These items are also filled with cheese and then wrapped with tenderloin steak. A delicious treat that you can have every time you visit their restaurant. The tenderloin steak is soft and delicious, it has that melt-in-your-mouth feel plus the added cheese flavor really compliments the taste of the steak.
Chipirones a la Andaluza – The chiporones a la andaluza of Tomatito is basically a fried small or baby squid with aioli and chipotle cream. The classic Andalucia is basically a fried seafood tapas that is made from fried baby squid. This one is really good when dipped in a garlic mayo sauce however this is also a bit oily but tolerable.
This one is a great appetizer partnered with any of the drinks that they are offering or just by itself. Chipirones a la andaluza is really good and has all the right flavors that you might be looking for a delicious treat.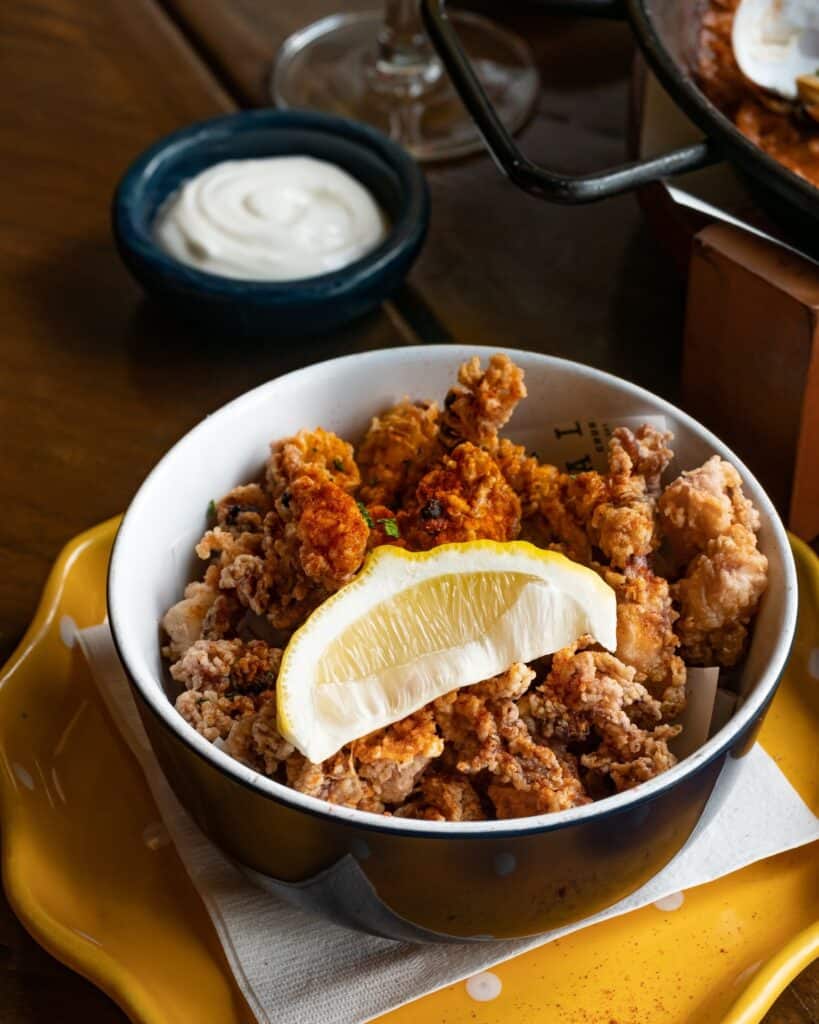 Ceviche de Atun – Ceviche de Atun is a Citrus marinated tuna ceviche, basil and watermelon. This is a raw tuna serving that is healthy with basil and watermelon. This has a flavorful sauce just make sure that you will get all the sauces when you eat the ceviche. This has a fresh flavor coming from the watermelon and basil.
Atun con Gazpacho y Olivas – This one is a tuna loin that is semi-cooked with gazpacho and olives. Kind of something new. It's like cold tomato soup with olives then topped with seared tuna. If you're a fan of gazpacho you will surely love this item. This one is really flavorful, the tuna though not fully cooked is fine and more flavorful since it is fresh.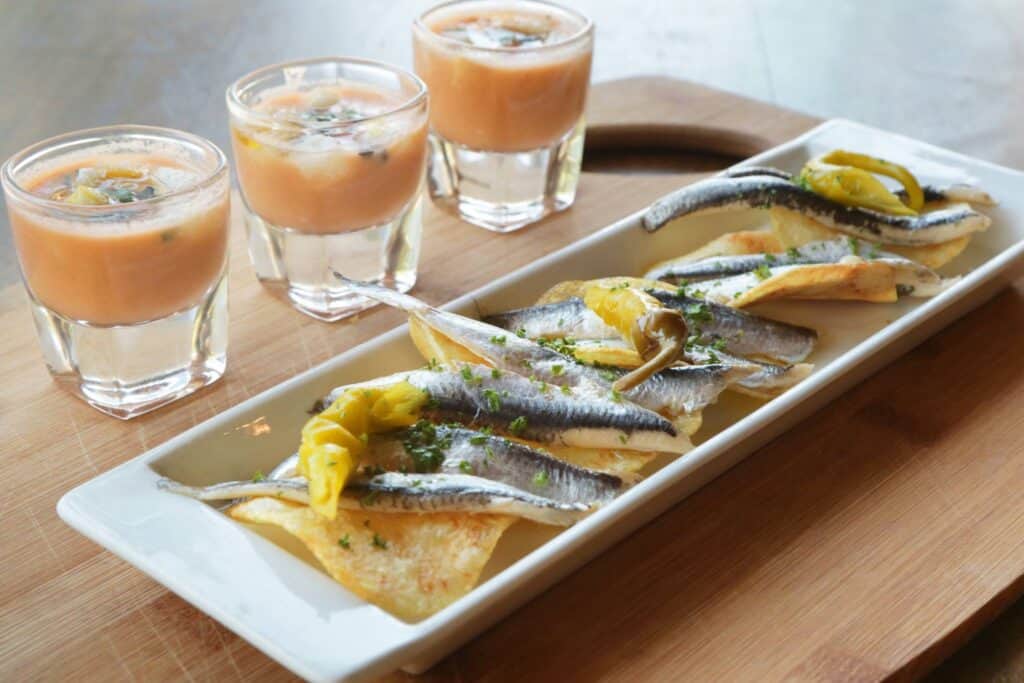 Paella Valenciana – This item is a traditional paella with snow beans, rosemary to taste, and chicken. This paella valenciana is served with a thin layer of rice just like how Valenciana is served with the chicken that is mixed with paella and seafood stock. They always serve this one hot which is great. A lot of flavors are happening in this dish but overall this one really tastes good.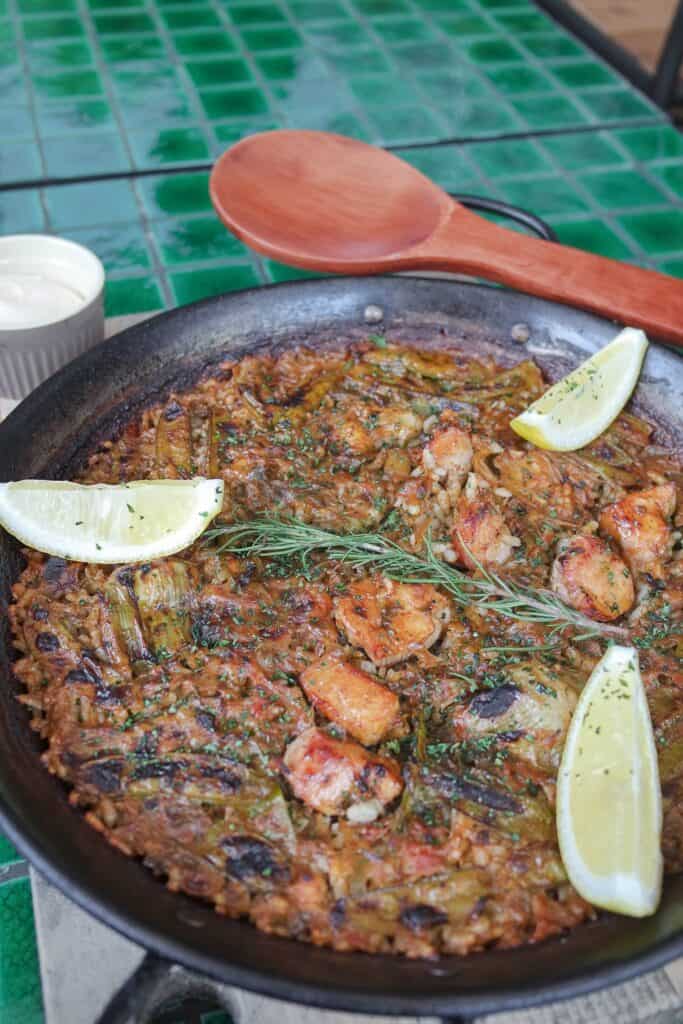 Tomatito Menu Delivery
Tomatito Delivery? No worries since Tomatito is ready to serve at your convenience. Order your favorite Tomatito dishes using Grabfood or Foodpanda. Just download these apps and then search for Tomatito. Take note, the delivery is usually only available if your place is within 10km from their branch.
Tomatito Social Media Pages
Follow and like our social media pages today, and you'll unlock a world of sizzling sensations, bold flavors, and exclusive offers that will spice up your dining experience. By connecting with us, you're not just a follower; you're becoming part of a culinary movement that celebrates passion for food and life.
Facebook: https://www.facebook.com/tomatitomanila
Instagram: https://www.instagram.com/tomatitomanila
Website: https://www.bistronomia.ph/contact
FAQs
Where is Tomatito located?
Tomatito is located at BGC Corporate Center Taguig City.
How to contact Tomatito?
If you want to contact Tomatito you may call them on their Telephone number at +632 805-7840 or Mobile number at +63 915 588-4803
What are the payment methods that are acceptable at Tomatito?
Tomatito is accepting cash for payment or debit and credit cards.
What are the business hours of Tomatito?
They are open from 11:00 in the morning until 11:00 at almost midnight. 
Tomatito. Are they halal-certified?
No. Tomatito is a non-halal-certified establishment because it serves alcoholic beverages. 
Conclusion
Tomatito is truly a nice place that offers great dishes. This place is a go-to place and a must-visit if you're looking for good tapas and paellas. The Tomatito menu has a lot of yummy treats that you should try especially if you're exploring foods and finding the best place that offers great food. Clean and vibrant-looking place, and the inside of the restaurant is very lively. Not that affordable but has a lot of items great for sharing so still affordable. Crews are nice, approachable, fast, polite, and highly recommended.