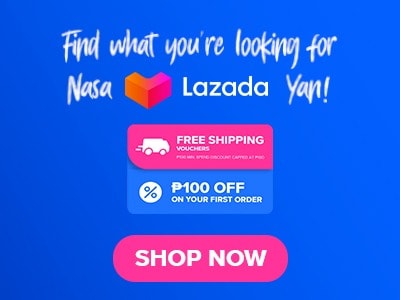 People nowadays are looking for something new and affordable and if you're the type of consumer that loves to explore foods you'll be interested in our next article. Here we are going to get to know about Paotsin, a food kiosk that serves dumplings and other Asian delicacies. Have you heard about them? If not then this will give you all of the ideas about this store, what foods can you get from them, and how tasty the food can be. We can usually see them in the vicinity of most grocery stores at our malls, they have good foods to offer and the price is screaming affordable or "sulit" to some. Interested already? Then let's not delay this and start discussing the Paotsin menu. Let's get started.
Below, you'll find the updated list of Paotsin menu prices.
Menu Items
Price (PHP)

Dumplings

Dumplings solo
47
Dumplings fried
47
Dumplings steamed
47

Dumplings with Rice

Dumplings on hainanese rice
65
Dumplings on lemak rice
65

Asian Chicken with Rice

Asian chicken on hainanese rice
85
Asian chicken on lemak rice
85

Crackling Pork with Rice

Crackling pork on hainanese rice
90
Crackling pork on lemak rice
90

Laksa

Dumplings on laksa
75
Asian chicken on laksa
90
Crackling pork with laksa
100

Extra

Hainanese rice
30
Lemak rice
40
Buko pandan 12oz
27
Buko pandan 16oz
30
Buko pandan 22oz
32
Pandan coolers 12oz
28
Pandan coolers 20oz
30
About Paotsin
Paotsin been able to serve the Filipino people for 25 long years offering a wide variety of dumplings in warm rice in every order at the most available price. For a very affordable price, you can enjoy a variety of choices of their dumplings and other really good-tasting food items with rice, we can usually see their branches at the major malls nationwide and other locations.
As of the moment, the franchise is not an option for this store since they are still developing good food but who knows maybe a year or two. All of their food items are a must-try and people enjoy going to this store because of the quality and the price.
Paotsin Menu Best Seller
Here is the list of Paotsin menu best-seller items that you must try.
Hainanese Rice – Their green Hainanese rice is their most popular Paotsin Menu food item. If it's your first time trying their food the greenish rice will be the first that you will notice. If you are not familiar with this type of rice (actually we are all not since rice here in the Philippines is white usually or brown) this rice was created by immigrants based on wenchang chicken, a Hainanese dish. This Hainanese rice is also part of Singaporean cuisine so it's great to know that we can now have access to this beautiful rice meal and it can be found in paotsin.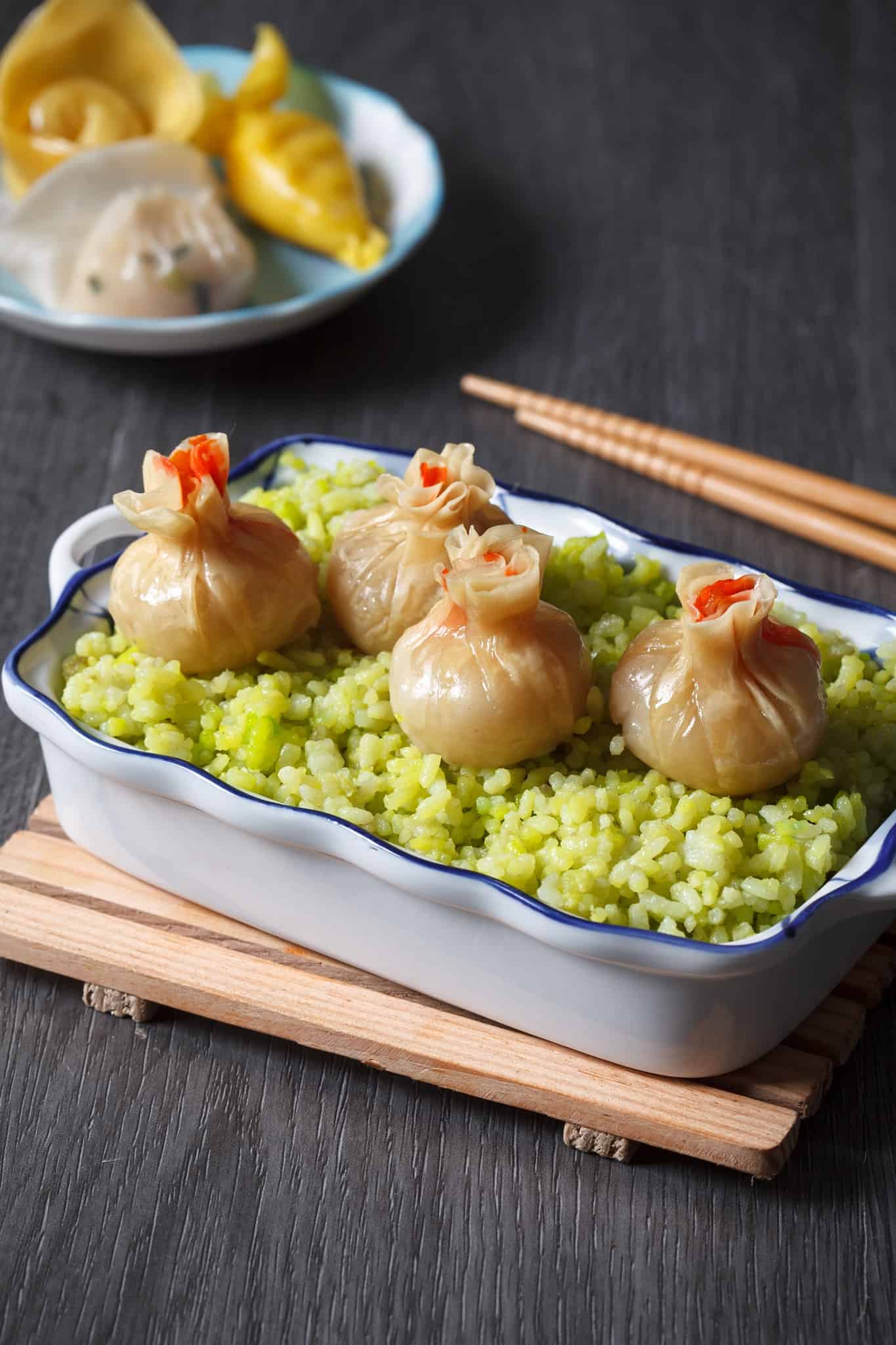 Dumplings – They offer different varieties of dumplings on the Paotsin menu. Some of those are beef wanton, scallops wanton, potstickers, pork dumplings, prawn puff, Beijing chicken, and others but the best seller among all is their shark fin. Actually, everything on their dumpling menu is delicious and something different. The scallops are a must-try as well. They also serve dumplings with rice, something really good about their rice is the taste. It's already seasoned so you can actually enjoy the rice even if you already finished all the dumplings on top of it. The cooked rice color is a little green btw.
Lemak Rice – Lemak rice is delicious, it is inspired by Malaysian nasi lemak which means fatty rice. It is made with coconut milk and Pandan leaves. This rice is really flavorful. Paotsin Lemak rice is rich in taste and garlicky. This is paired well with seafood dumplings, served toasted with crunchy garlic on top.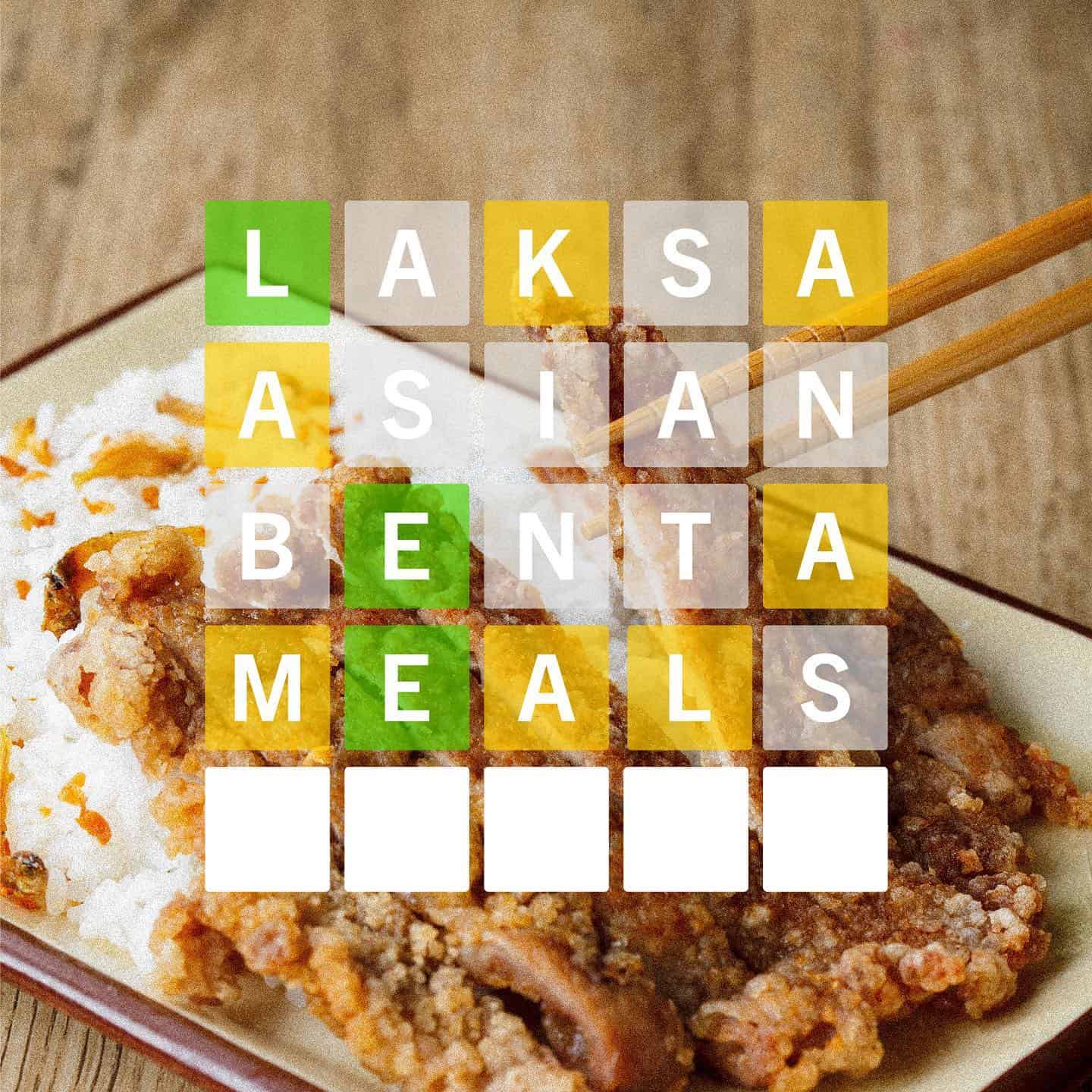 Laksa Soup – Laksa is a spicy and creamy soup that originated in Malaysia but you can also find it in Indonesia and Singapore as well. This soup is made with coconut milk seafood and spices. Slightly creamy and sweet flavor with a kick of some spice. However, there are several varieties of laksa that became more popular than other varieties and that's the stronger curry taste and not cooked in coconut milk. Paotsin's version of the laksa is not like the original laksa that you knew. It tastes more like to meet Filipino tastebuds meaning it could be not that spicy and creamy.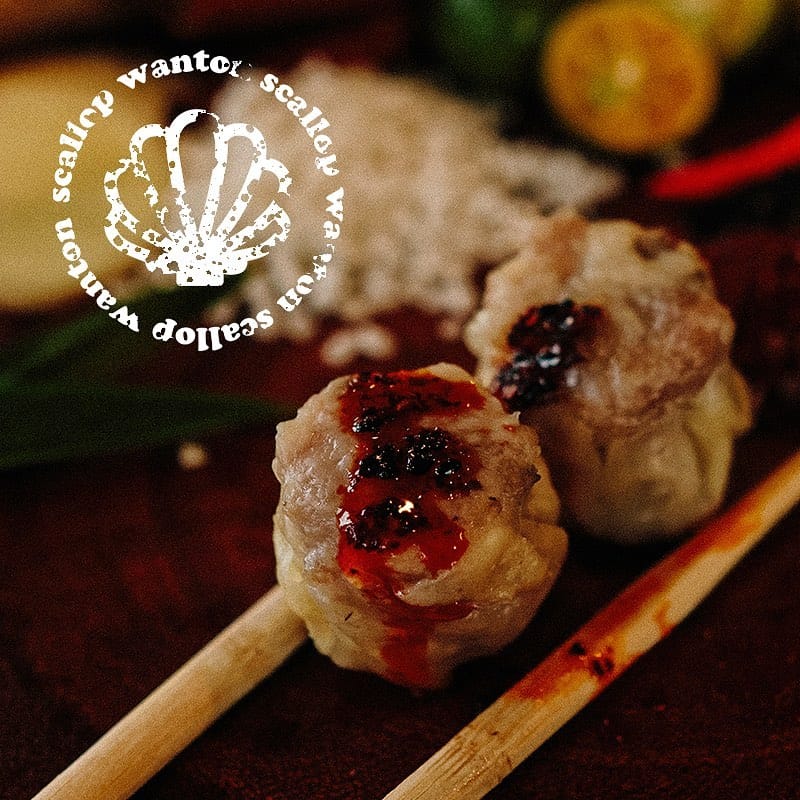 About Paotsin Laksa
Paotsin laksa is not the typical laksa that you can find in other countries like Malaysia or Singapore. The normal laksa is made with seafood coconut milk and some kick of spiciness while with their version they made it more Filipino-like to adapt to the Filipino customers but overall the laksa is great and delicious.
Paotsin Menu Delivery
As of now, they don't have their delivery hotlines but you can order your favorite food items in paotsin simply by using third-party delivery services like Food Panda and Grab Foods. You can also contact the branches near you if they are offered delivery services.
FAQs
What Kind of Food is Paotsin?
Paotsin offers a variety of Asian food specials like dumplings shaomai laksa and Hainanese rice. Their best seller is their shark fin, it became popular many years ago and is still popular nowadays with customers. If you are the type of customer that loves to explore different tastes paotsin is one of the best choices if you're looking for quality and affordability.
How Can I get the Paotsin Franchise in the Philippines?
Unfortunately, the paotsin franchise is not a thing yet. But who knows right? Maybe they are still in the innovation process now. Though this store is a good catch when franchising we can only wait for now.
What is Paotsin Made of?
Paotsin is known for serving delicious dumplings which are fried in the market with their many choices and varieties of Asian specialties. Paotsin also started the trend of serving Hainanese rice and shark fin which are their best sellers. So basically Paotsin is made with different dumplings and other specialties that you can find in Asia.
What are their Social Media Pages?
If you want to subscribe to get their latest update or promos, you can start following their social media pages at the following sites:
Facebook: https://www.facebook.com/paotsinph/
Instagram: https://www.instagram.com/paotsinph/
Conclusion
At first, I must admit that I almost ignore this restaurant way back since I am not a fan of dumplings, to be honest, but the moment that I tried eating at this restaurant (with my aunt many years ago) I learned to love their menu. I don't want to exaggerate but their Hainanese rice and shark fin are my favorite on their Paotsin menu. The serving size is also good since the portions of their food items are really satisfying it will surely make you full. The affordability as well is one of the reasons why they become successful, nowadays people are looking for quality delicious food without breaking the bank and that's one of the good things about them. Overall a great place to eat and to try especially if you love dumplings. Thumbs up.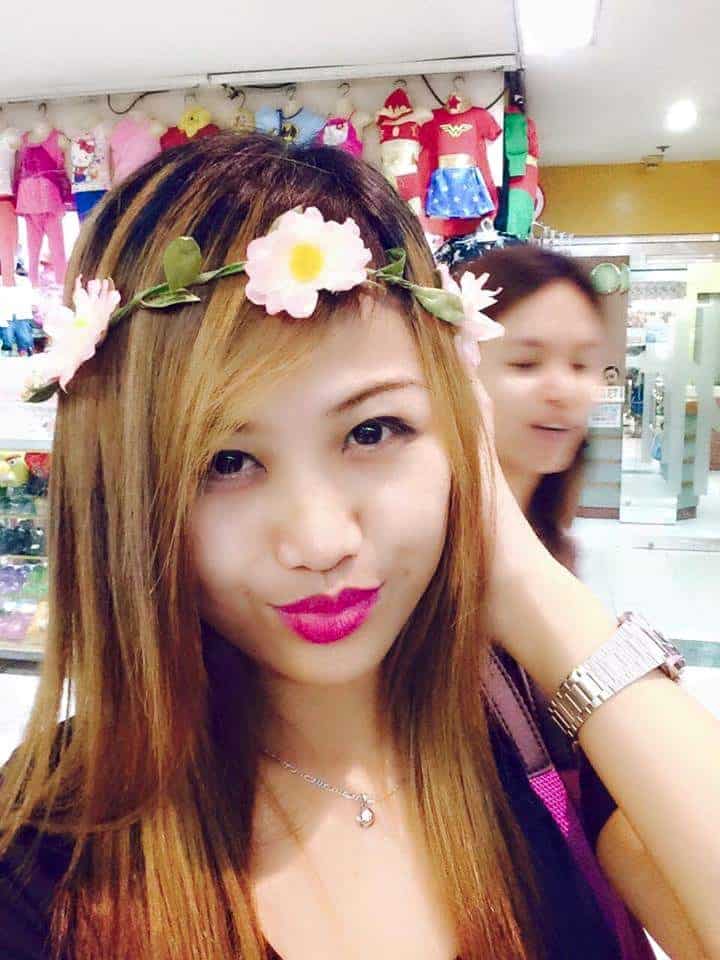 Hello! I'm Shaoyeu Cassandra, a mom who spends most of my time at home, and when I'm not busy, I enjoy writing blogs. I live in Cavite, and I really love talking about the menus of different restaurants.
So, I decided to share my thoughts on the menus of some fast-food places. I'm hoping my take on them can be like a helpful guide for you to decide what tasty treat to go for next. I hope you discover something you really enjoy! Thanks for stopping by!