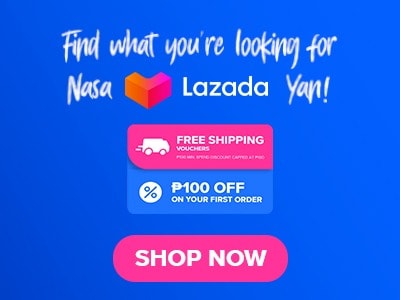 Are you a Spanish cuisine enthusiast and you are looking for a place that serves dishes that you will surely enjoy? Look no more since the Barcino menu has a lot to offer when it comes to Spanish cuisine also they have loads of wines and spirits to choose from for a more enjoyable meal, considering the budget. No worries Barcino is not that expensive, you will get the chance to enjoy their delicious foods and wines depending upon your budget. They have all the best wines from the best-producing regions plus their foods are not just appetizing but delicious. Let's get to know them more, their wines, food items, and everything about them, let's start.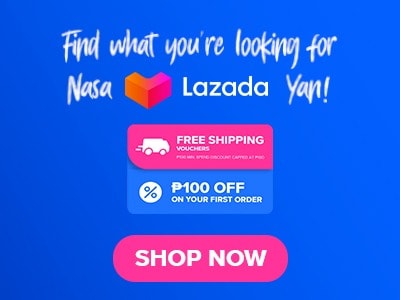 Menu Items
Prices (PHP)

Nuevos platos

Filetes rusos con salsa de setas
550
Empanadilla de setas
300
Paella de pollo y setas
700
Setas rebosadas
350
Paella de chopitos
650

Paella's

Paella negra
650
Paella con almejaz
615
Paella de chorizo y pollo
695
Paella de pollo y almendras
705
Paella a la gallega
820
Paella de rabo de toro
835
Paella mixta
920
Paella del mar
995
Paella bogavante
1750

Tapas

Tortillas de camarones
265
Patatas bravas
300
Mejilones tigres rellenos
315
Sardinas españolas
320
Calamares rebosados
350
Croquetas de espinacas
300
Croquetas de chorizo
340
Croquetas pollo y jamon
340
Croquetas setas
340
Almejas a la bilbaina
345
Tortilla de patatas
360
Chopitos fritos
400
Chorizo picante frito
430
Chistorra
430
Queso manchego
450
Boquerones rellenos de espinacas
475
Torreznos
500
Pulpo a la vinagreta
795
Gambas al ajillo
820
Cheese platter
975
Chorizo and cheese platter
1750

Pastas

Spaguettis ala carbonara
440
Macarrones ala bolognesa
485
Spaguettis con gambas al ajillo
855

Ensalada

Ensalada de quezo de cabra
345

Tradicionales

Pimiento del piquillo rellenos de carne
345
Fabada asturiana
515
Albondigas dela abuela
515
Callos a la madrileña
650
Pulpo braseado con crema de patata
835

Carnes

Pollo al ajillo
410
USA ribeye
1450
Salpicao tenderloin
1550

Postres

Pastelitos de san nicolas
270
Tarta de santiago
230
Churros con chocolate
270
Choco churros
270

Beso de vino

Beso de vino frizzante rose
850
Beso de vino garnacha rose
850
Beso de vino macabeo and chardonay
850
Beso de vino vinas viejas garnacha
850
Beso de vino frizzante white
850

New wines

Fruity wine
1150
Medium red
750

Full body red

Protos roble
1700
Hepster negroamaro
1550
Hacker sangiovese
1750
Trapiche malbec
1150

limited edition

Macan classico - bodegas de benjamin de rothschild & vega sicilia
5500

White wines

La viña blanco
690
Altozano blanco
750
Viñas del vero chardonay
890
Nebla verdejo
930
Merlior verdejo
1070
Masia freye
1240
Beronia rueda verdejo
1250
Godello mara martin
1290
Baron de filar verdejo
3450
Martin codax albariño
2670
Ponte da boga albarino
1675
Ponte da boga godello
1675
Da vero organic white
1050
Three french hens sauvignon
850
Percheron chenn viognier
860
Viña santico sauvignon blanc
790
Terrapura sauvignon blanc
940
Portillo sauvignon blanc
1090
Moko black sauvignon blanc
1440

Sweet

La viña semi sweet
690
Castillo de liria white
725
Altozano blanco semi sweet
750
Fragantia n6 muscat
990
Marieta albarino semi sweet
1180

Dry

Borsao blanco
670
Vinas del vero luces blanco
740
Glarima joven blanco
750
Ramon roquetta blanco
790
Masia la sala blanco
890
El coto blanco
1090
Glarima blanco roble
1150
Vinas del vero gewurtztraminer
1160
Beronia viura
1560
La miranda secastilla
1570
Canepa classico chardonay
700
Terrapura chardonay
950
Veronte chardonay aged
1400
Prime cuts white blend
860
Soldier block chardonay
950
The listening station chardonay
950
The cloud factory sauvignon blanc
1525

Red wines

Borsao tinto joven
670
La viña tinto
700
Castillo de liria red medium sweet
725
Altozano tempranillo semi sweet
750
Val conde crianza dulce
790
La sala tinto
1190
Cuatro pasos
1200
Three french hens merlot mourvedre
850
Château moulin du terrier
990
Moko black pinot noir
1840
The cloud factory pinot noir
1860
Da vero organic red
1050

Dessert wines

Tio pepe dry sherry
1500
Nectar pedro ximenez
1650
Robertson tawny porto
2520
Robertson white porto
2520
Robertson ruby porto
2600

Whiskey

Jack daniels
2975
Johnny walker black
2975
Chivas regal
3295
Nomad
3450
Lepanto
5200

Vodka

Absolute blue
1975
Greygoose vodka
5250

Tequila

Jose cuervo gold
2200
Patron tequila
5950

Gin

Bombay gin
1890
London gin
4750
Hendricks gin
4900

Liqueur

Baileys
2250

Sangria

Barcino sangria tinto
350
Barcino sangria blanco
350
Forest sangria
320
Tropical sangria
320
Paradise sangria
380

Cocktails

Granderita
290
Tinto mojito
290
Belleza gin tonic
350
Rosado gin tonic
350
Verde gin tonic
350
Oro gin tonic
490
About Barcino
RestaurantConcepts Groups inc. is the owner of Barcino restaurant. RestaurantConcepts Groups inc. or RCGI is a subsidiary of FLHC or First Lucky Holdings corp. Martin Lorenzo founded RCGI in 2015. Spanish cuisine is the food that Barcino restaurant served. They only use fine ingredients from Spain to ensure the quality of their food. Spanish chefs with years of experience are the ones who made Barcino food items a masterpiece.
This restaurant is best known for its sangria, paella, and wines. This restaurant became popular among wine lovers and cheese enthusiasts as well since Barcino is also offering cheeses. They are already awarded as best wine list and best restaurant by Philippine Tatler, only the best is what you can order in batching and these restaurant is taking care of the quality is food items from the beginning until today.
Barcino Menu Best Seller
Based upon our research interviews and customer experiences we listed down Barcino's best seller's items that their future customers should try. Also, items on the list are already popular among their patrons.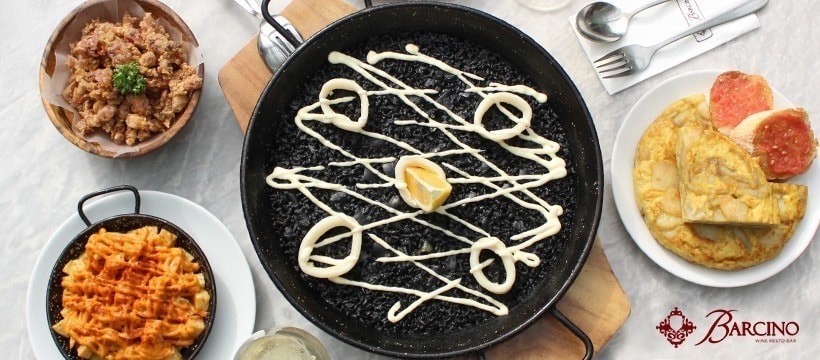 Squid Paella – Paella is actually quite popular in our country for hundreds of years because we are colonized by Spain many years ago so our tastebuds here in our country have some Spanish influence. The Squid paella menu from Barcino is quite good, very tasty, and delicious. The squid is cooked just right, it doesn't have a gummy texture to be fair. If you're a seafood lover try this one it is worth it. 
Gambas al Ajillo – This is our well-known garlic shrimp made the Spanish way. Imagine having a Big juicy and tender shrimp in a buttery and garlicky sauce, that's really good especially if you're a seafood lover who loves shrimp. Gambas al ajillo of Barcino is so good you should try this one too. I like their gambas al ajillo with red wine after or with pasta if I don't like any alcoholic drink for a moment.
Champurrado – A sweet treat that we have all known for several years now has made even better. Their champurrado is made with puffed rice, dulce de leche for creaminess and taste, chocolate porridge, milk, and bacalao flakes for the presentation. Their champurrado is really good with salty food something our grandparents used to do before. I like or partnered with gambas.
Paella de Marisco – This Barcino menu is just like the typical paella that has many spices. Paella de marisco is a plain paella mixed with seasonal seafood most commonly shrimp, squid, clams, or any seafood in season. Paella de marisco is the dream paella of seafood lovers out there. I like it better with some lemons or if we're going to my weird side hot sauce. The presentation of their paella de marisco is instagramable as well. 
Desayuno Pancake – This is a breakfast item that some branches of Barcino are serving. Made with fluffy pancakes with whipped strawberry butter, lemon curd, and maple syrup. The presentation is great the taste is even better. I like how balance the taste of their desayuno pancake. I like it with coffee but if not available fresh fruit juice is fine. 
Barcino Menu Paellas
Barcino offers different variety of paellas, from the most simple to the grandest paella they have, let's start with their cheapest but most delicious paella up to their costliest paella price.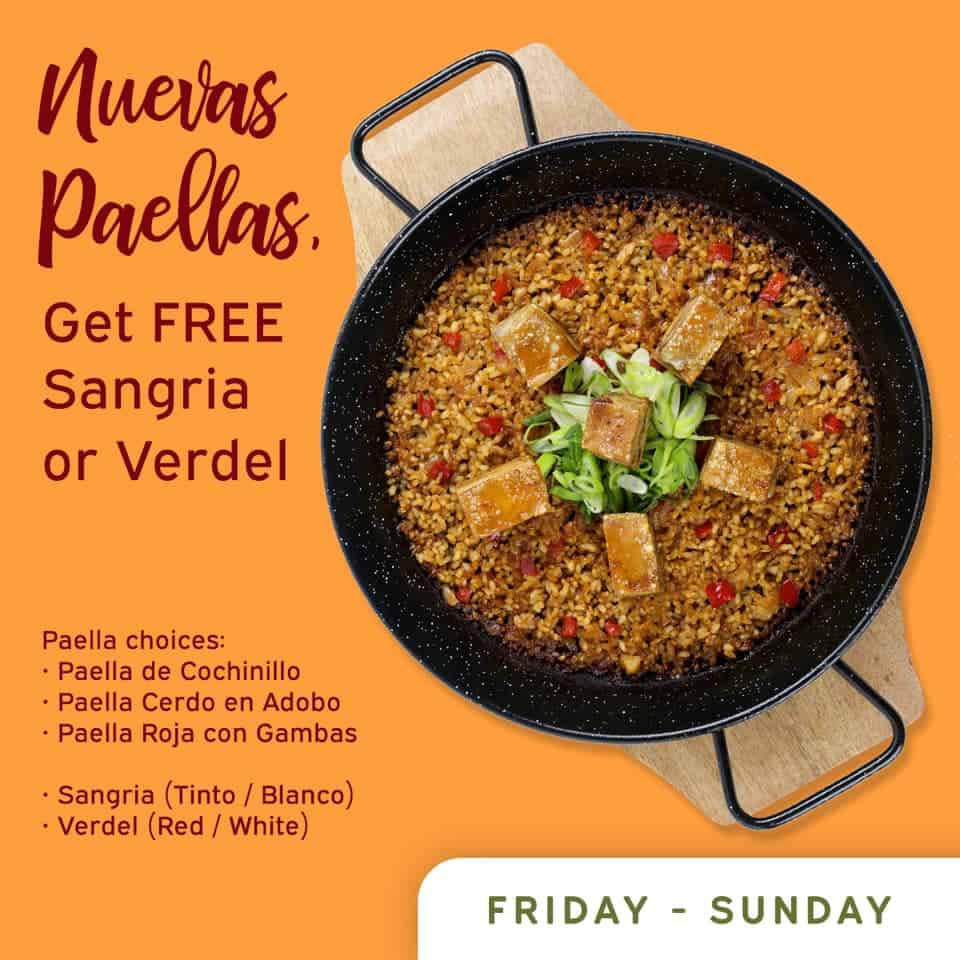 Paella in Barcino includes paella negra, paella con almejas, paella de chorizo y pollo, paella de pollo y almendras, paella a la gallega, paella de rabo de toro which is something interesting because is made with paella rice mixed with ox tail beef stew, paella mixta which is a paella mixed with seafood meat and vegetables so if you're looking for all in paella mixta is the paella for you, paella del mar and lastly and their most costly paella, paella bogavante which is a seafood paella with whole lobster on it. 
Tapas
Barcino tapas are the traditional way of making tapa long time ago. Tapa means drying or curing meat just like jerky of Americans. Barcino offers tapa they have tortillas de caramones, patatas bravas, mejiliones tigres rellienos, sardinas españolas, calamares rebozados, croquetas de espinacas, croquetas de chorizo, croquetas pollo y jamon, croquetas setas, almejas a la bilbaina, tortilla de patatas, chopitos fritos, chorizo picante frito, chistorra, quezo manchego, boquerones rellenos de espinacas, torreznos, pulpo a la vinagreta, gambas al ajillo, cheese platter and lastly their chorizo and cheese platter. 
Tradicionales
Tradicionales is a Barcino menu for traditional Spanish foods, so if you want the authenticity of your Spanish food to the next level then you should choose items on their traditional menu. Traditional menu includes pimiento del piquillo rellieno de carne, fabada asturiana, Albondigas de la abuela, callos a la madrileña and lastly their pulpo braseado con crema de patata.
Barcino Menu Delivery
If you just want a good wine you can go to their website at https://barcino.com.ph/ if you want to order your favorite Barcino food items they have branches that offer delivery. Here is the list of their branches that you can call for your orders. 
Barcino Makati Metro Manila: 02-88469423
Barcino Quezon City Metro Manila: 0926-6410440
Other branches are offering take-outs so if you are not near their branches that are offering delivery you may use your favorite food delivery services.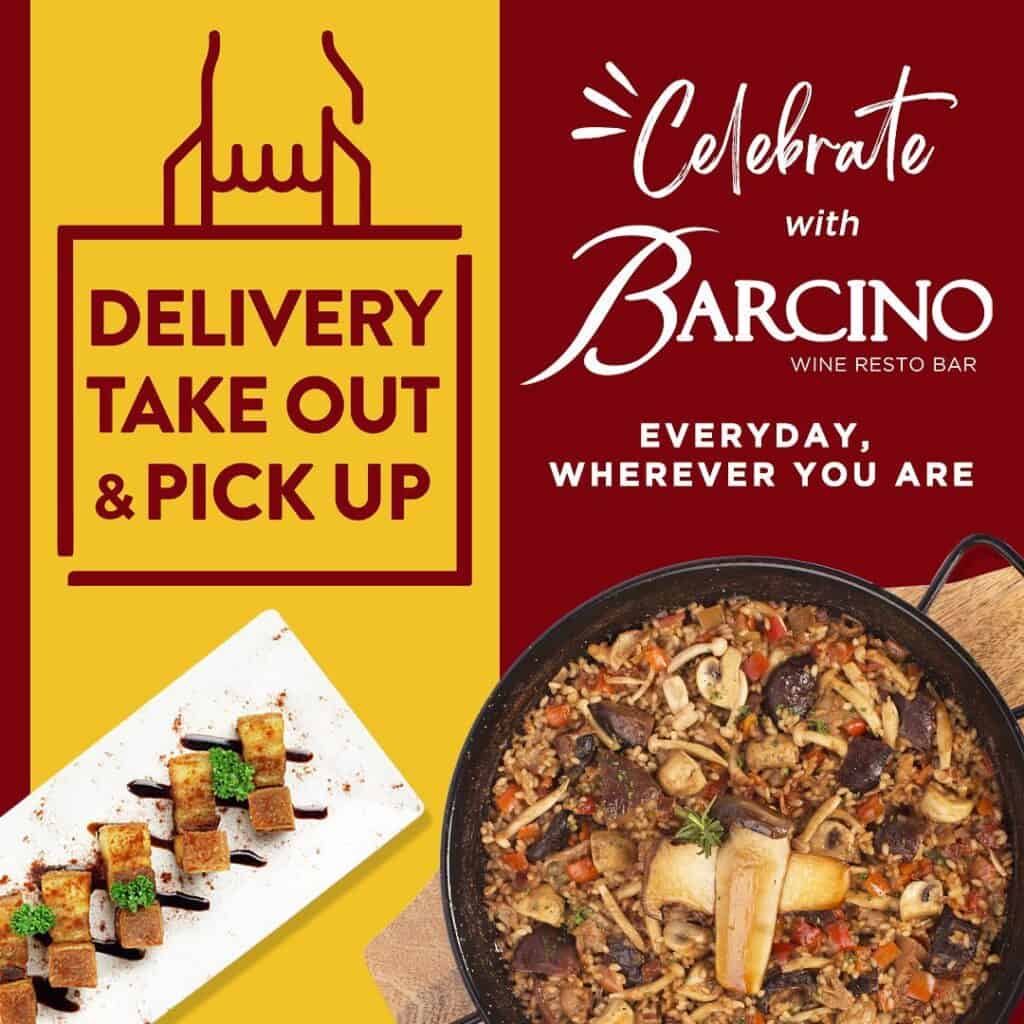 Social Media Pages
Here are the Barcino social media pages that you should follow or like to be updated on their latest menu, promos, and discounts. Their social media pages are updated about the prices of their new products. Be sure to check them out from time to time.
Facebook: https://facebook.com/barcinowine/
Instagram: https://www.instagram.com/barcinowine/
Conclusion
Great place to enjoy your Spanish cuisine cravings, and fine selections of wine and spirits. The Barcino menu offers everything that you will crave when it comes to Spanish dishes whether it's modern or traditional ways of cooking. The place is nice, really nice I enjoyed the rest of our stay at their place, comfortable and cozy just right to relax and enjoy the evening with your loved ones. Clean, and fast service. The crews are okay nice and knowledgeable. I highly recommend this place for those who love Spanish cuisine or for those who want to try it.