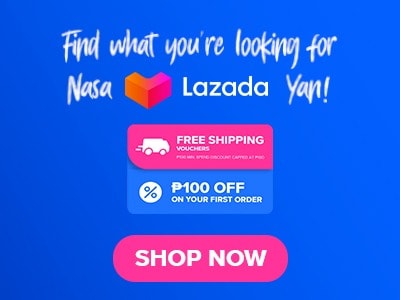 Have you found yourself craving a delicious steak but worrying about the price or are you looking for a restaurant where you can bring your family and friends and enjoy American-style steak? Look no more because I got you with this one. I found a perfect place where you can find delicious and mouth-watering steaks and other dishes perfectly made for you at a more affordable price. Have you heard about Texas Roadhouse? If not then have time to check this article, this will give you some ideas about what kind of meals they offer their prices, and the best Texas Roadhouse menu to order. I personally tried dining in their restaurant and the food is really good. Let us not delay things, people, I'm actually excited about this article so without further ado, let's start.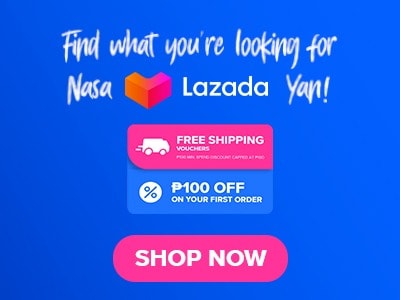 Menu Items
Price (PHP)

Starters

Combo appetizers
945
Texas cheese fries
365
Potato skins
495
Texas cowboy dips
365
Cheesy jalapeño bites
415
Buffalo wings
785
Calamari rings
485

Hand cut steaks

Sirloin 12oz
1650
FT.Worth ribeye 16oz
3250
Bone-in ribeye 22oz
3795
New York strip 12oz
1950

Steak combos with 2 sides

10oz ribeye & st.louise ribs
2495
10oz ribeye & grilled shrimp
2295
8oz New York strip & grilled shrimp
1800
8oz New York strip & st.louise ribs
1950
6oz sirloin & st.louise ribs
1550
6oz sirloin & shrimp
1495

Freshly made salad

Bleu steak salad
795
California chicken salad
795
Grilled chicken Caesar salad
795
Crispy chicken salad
795

Soups

Texas cowboy chili soup
220
Potato soup
195

Burgers and sandwiches

Smokehouse burger
695
Bacon cheeseburger
695
Classic burger
545
Sliders
675
All-American cheeseburger
650
Buffalo chicken sandwich
496

Country dinners

Oven roasted chicken
795
Grilled BBQ chicken
575
Country fried chicken
595
Beef ranchero
795
Grilled bone-in pork chop
895
Country fried steak
895
Crispy chicken strips
540

Dockside favorite

Grilled salmon
895
Texas fried fish
685
Grilled shrimp
795

Texas-style meals

Roadies grilled pork belly
595
Cowboy roast beef
685
Boneless BBQ chicken
595

shareable platters

Chicken, chop, fish
1695
Pork belly, chicken and sausage
1475
Beef, chicken, ribs
2100

Kids ranger meal

Chicken strips basket
340
Mini cheeseburger
375

Desserts

Turtle pie
445
Ice cream duo
245
White chocolate coconut cheesecake
285

Ice-Cold beverages

Dalandan
175
Lemonade
175
Orange
220
Iced tea
110
Wilkins 500ml
95
San benedetto 500ml
225
Coke
125
Coke light
125
Coke zero
125
Sprite
125
Royal
125
Sarsi
125

Wines

Barefoot Cabernet sauvignon
1300
Laughing lizard Cabernet sauvignon
1100
Bread and butter pinot noir
2550
Ca'momi merlot
2695

Domestic beers

San Miguel pale
135
San Miguel light
135
Smb super dry
135
Brew kettle
125
San Miguel premium
165
Bucket of beer light or pilsen
585

Imported beers

Corona
240
Heineken
240
Budweiser
240
About Texas Roadhouse
Texas Roadhouse was founded in 1993 in Clarksville, Indiana inside Green Tree Mall by W.Kent Taylor a Louisville native that works in a nightclub and restaurant in Colorado and then eventually returned to his homeland in Louisville, Kentucky. He also works at KFC as a manager and dreamed to have a Colorado-themed restaurant of his own. John Y. Brown Jr. a former governor of Kentucky helped him reach his dream by backing up $80,000.
Taylor then opened his first restaurant in 1991, Brown invested more money and wanted to open another restaurant in Clarksville however complications in the partnership are the reason why the restaurant closed eventually. Taylor opened another business with the help of Dr.John Rodes a year later in 1993 the first Texas Roadhouse in Clarksville Indiana was born and after that history, they started expanding the business throughout the United States and even entering internationally. As of 2021 they already have 627 locations worldwide and serve countries like the United States, Kuwait, Saudi Arabia, Bahrain, Qatar, United Arab Emirates, Taiwan, China, Mexico, South Korea, and The Philippines.
Texas Roadhouse Menu Best Seller
Here is the list of the best Texas Roadhouse menu items. This can serve as a guide for you if you want to try their restaurant but you have no idea what to order from them.
Cactus Blossom – This is a delicious appetizer made with fried large onion. This appetizer is big enough so it is really great for sharing. Large onion seasoned and then fried until golden to give a more appetizing appearance. Also, serve with a special sauce made perfectly for the fried onion.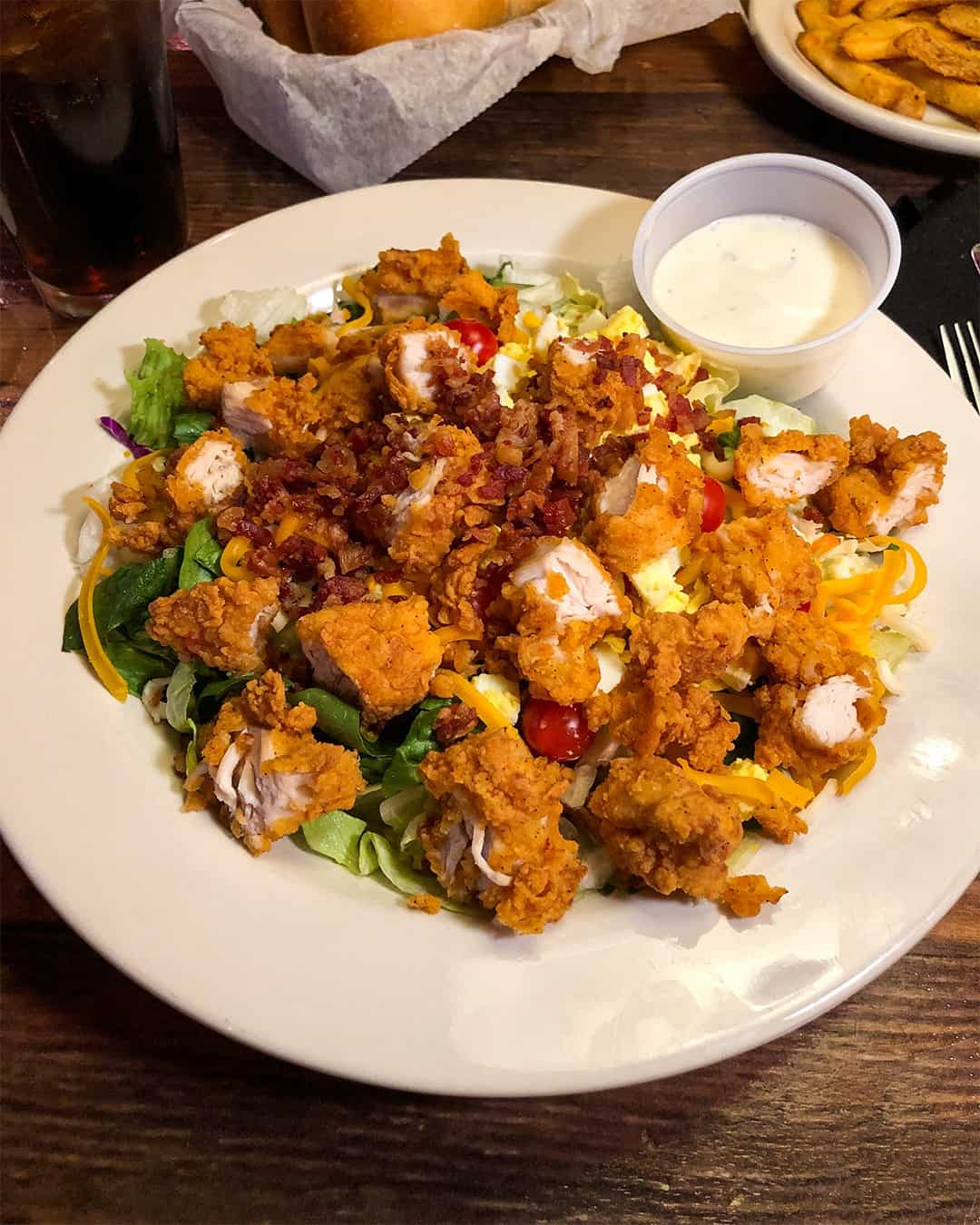 Chicken Critter Salad – If you're looking for a healthier option on the Texas Roadhouse menu, then the chicken critter salad is the best choice for you. Tossed in French honey dressing that is perfect with tomato, bacon, green lettuce, carrot strips, egg, bell pepper, and cheddar cheese. Great if you want something fresh and light at the same time with only 690 calories in total.
Grilled Barbecue Chicken – Their grilled barbecue chicken is also a perfect choice if you're counting calories but wants to still enjoy yummy foods. Made with marinated chicken with sweet barbecue sauce grilled and comes with two sides to add to this meal. Some sides include baked potato, fries, rice, and others. A highly recommended Texas Roadhouse menu.
Grilled Shrimp– It is an excellent choice for those who love seafood. Grilled just right then sprinkled with spices. Served along with garlic bread. their grilled shrimp is one of the crowd's favorites among their appetizers.
Baked Potatoes – A well-seasoned baked potato served with sour cream, cheese, and bits of bacon. Great with any steak or grilled and bbq. One of their delicious sides and my personal favorite. A little salty but okay.
Texas Roadhouse Menu Best Steak
Dallas filet is according to their website the most tender steak that melts in your mouth. This steak is actually the best steak that you can find on their menu and they are not exaggerating since I myself already tried their Dallas fillet. This steak is super tender and really tasty, seasoned really well without compromising the taste of the steak like overpowering the meat taste.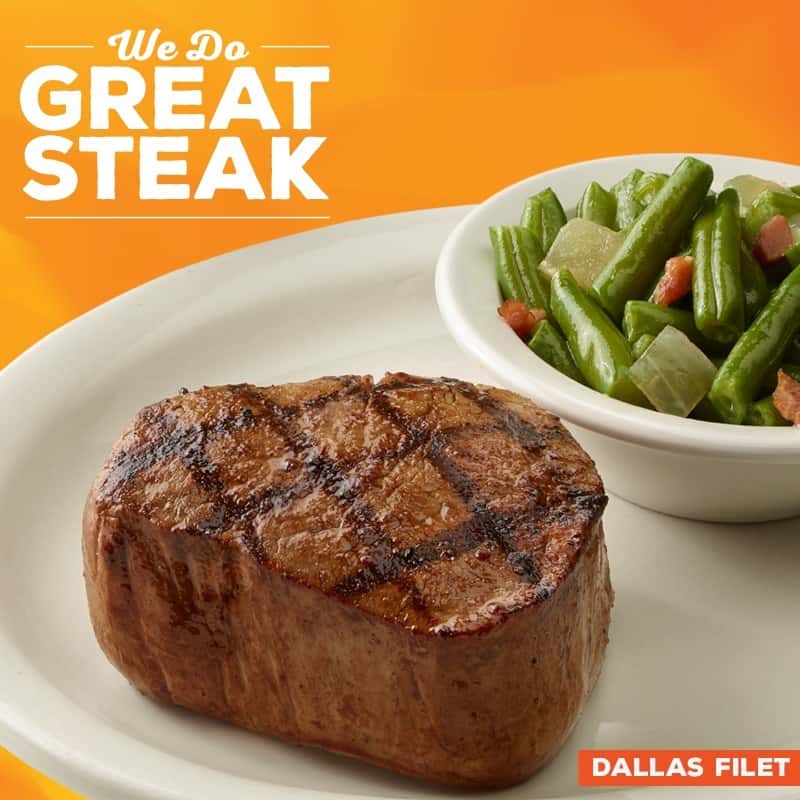 Not too salty just right, a bit expensive to be honest though not as expensive as other steak restaurants but who cares about the price if you can have a very flavorful and tender steak that melts in your mouth right? Also, this dish is paired with two sides. If you're not convinced with their Dallas Fillet you can also try their bone-in ribeye same as the Dallas fillet it is really good.
Texas Roadhouse Signature Dish
Texas Roadhouse is known for its fall-of-the-bone ribs hand-cut steak and freshly baked bread. Surprisingly their free rolls and butter are famous since it's the free rolls and butter that comes to your table while waiting for what you order.
Family Combo Meal
Roadies bundles and combo are exclusive for delivery and available thru grab foods and food panda. You'll get to choose from their signature bundles. They have what they call legendary combo, burger mates, and roadies bundle. Also upon dining, you can also get those legendary combos like 12oz New york sirloin and grilled shrimp that'll cost you 2295php, 10oz ribeyes. Louise ribs that will cost you 2595php, 10oz rib eye and grilled shrimp which is 2395php, 8oz New york strip and grilled shrimp for only 1800php, 8oz New york strip and St. Louise ribs for 1950php, 6oz sirloin and St. Louise ribs for just 1595php and lastly their 6oz sirloin and shrimp that'll cost you 1495php. You can also choose from their regular sides or premium sides.
Texas Roadhouse Menu Delivery
If you're craving your favorite Texas Roadhouse dishes but don't have the time to go outside you can now order online. For delivery you can go to https://texasroadhouse.com.ph/ and book thru the attached third-party delivery services like food panda, grab foods, Pickaroo and bistro delivers.
Social Media Pages
To get the latest updates about the Texas Roadhouse menu, prices, and promo, you must see their social media pages. The Texas Roadhouse Philippines staff updates it from time to time. That's why we highly encourage you, people, that you follow them.
Facebook: https://www.facebook.com/TexasRoadhousePH/
Instagram: https://www.instagram.com/texasroadhouseph/
Conclusion
A great place to go with your family and friends, good food great ambiance comfortable place, and clean and the crews are amazing. What I love about the Texas Roadhouse menu is the tenderness of their steak and their freshly baked bread. A highly recommended place for small family gatherings and barkada night out. An amazing restaurant that gives value for your money.