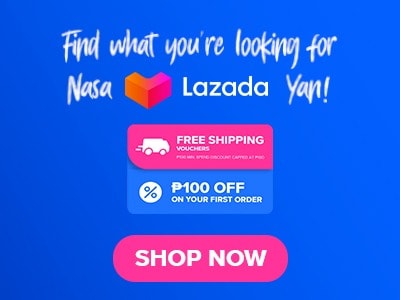 Chinese food is one cuisine that is quite popular anywhere and you'll for sure truly enjoy having it. This cuisine has existed for many years and has been proven and recognized how good their foods are. If you're looking for a great Chinese restaurant I have a recommendation for you. I just recently discovered this place and I want to share you guys my experience. Have you heard about Modern Shanghai? If not this place is a Chinese restaurant. Modern Shanghai menu offers a lot of delicious dishes that are not just generous in servings but also affordable. In this article, we are going to get to know this restaurant more about their whereabouts and we are going to find out what are their best sellers and other important things about them, if you're ready then let's start!
Below, you'll find the updated list of Modern Shanghai menu prices.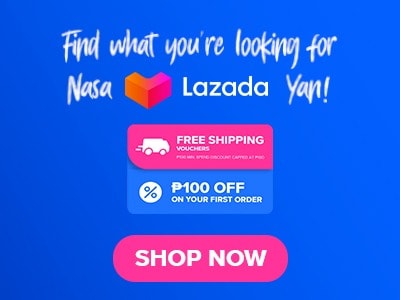 Menu Items
Price (PHP)

Signature Bundles

Signature Bundles 3-4 Persons
1488

6 Course Meal

Emperors Feast 3 Persons
1488

Shanghai Wok Bowls

Shanghai Chicken & Mushroom
328
Sweet & Sour Fish
298
Sauteed Beef Sirloin
428
Kung Pao Chicken
388
Braised Fish In Black Bean Sauce
298
Orange Chicken
398

Hotpot

Beef Hotpot
1118
Seafood Hotpot
1238

Soup (Cup/Bowl)

Modern Shanghai Soup
128/398
Hot & Sour Soup
158/468

Dimsum

Our Signature Xiao Long Bao
198
Pan-Fried Shanghai Pork Buns
178
Deep Fried Spring Rolls
298
Pan-Fried Mantau
148
Vegetable With Mushroom Dumplings
158
Steamed Buns With Preserved Egg Yolk Paste
218
Premium Steamed Shrimp And Pork Siomai
258
Steamed "Hakaw" Shrimp Dumplings
258
Steamed Chicken Feet
258
Crispy Dumpling
278
Chili Wanton
298

Pork & Beef

Porkchop Egg Fried Rice
458/658
Sweet & Sour Pork Ribs
468/858
Deep-Fried Pork Ribs
468/838
Roasted Crispy Pork
528/888
Beijing Style Beef
438/728
Hunan Style Beef
488/788
Wok-Fried Beef With Broccoli
528/948
Sauteed Beef With Scallions
528/948

Chicken & Seafoods

Deep Fried Chicken
728
Orange Chicken
488
Sweet & Sour Chicken
388/598
Deep-Fried Squid With Spicy Salt And Pepper
418/688
Shrimp With Preserved Egg Yolk Paste
528/898
Sweet & Sour Fish Fillet
388/598
Fish Fillet With Black Bean Sauce
418/628

Noodles

Crispy Fried Noodles
288/498
Shanghai Mien
358/588
Birthday Noodles
358/618
Braised Beef Noodle Soup
378/628
Shanghai Vegetable And Pork Wanton Noodles
418

Vegetables

Broccoli With Garlic
328/528
Broccoli And Water Spinach With Garlic
328/498
Sauteed String Beans With Minced Pork
248/438
Braised Tofu With Mushroom & Vegetables
388/648
Steamed Tofu In Shallot Oil
248

Rice (Cup/To Share)

Yang Chow Fried Rice
228/498
Seafood Fried Rice
228/498
Egg Rice
158/288
Steamed Rice
68

Dessert

Fresh Mango Cream With Sago And Pomelo
148
Deep-Fried Glutinous Dumplings
208

Drinks

Soda In Can
95
Wilkins
85
Hot Tea
78

Signature Drinks

Shanghai Lily (Glass/Pitcher)
168/278
Fresh Lemonade
158
Ripe Mango Shake
158
Black Jelly With Tapioca Pearls
168

Refilable Drinks

Iced Tea
148
Lemonade
148
Arnold Palmer
148

Bottled Beers

Smb Light
128
Smb Pale
128
Tsingtao
258

Wines (Glass/Bottles)

Luccarelli Negroamaro
358/1598
Luccarelli Bianco
308/1608

Nespresso

Nespresso
95
About Modern Shanghai
Authentic Chinese cuisine is what Modern Shanghai offers. This casual dining-themed restaurant is a franchise straight from Hongkong and honestly one of the best Chinese restaurants that you can see here in the country. The inside of the restaurant looks great It has that very cozy vibe that will make you want to take a picture inside of their place, their floating lotus lamps are attention-grabbing, to be honest. The entire place is spacious and can accommodate a lot of guests at once.
The entire place is spacious it also has brown hues all around creating a relaxing atmosphere inside of the restaurant. Grand Dine-asty is what Modern Shanghai offers and it was truly a great experience. The dishes that they offer are significantly rooted in different places in China like the provinces of Shangdong and Guangdong they use traditional cooking methods and ingredients to preserve the authentic taste of the dishes that they serve.
Modern Shanghai Menu Best Sellers
Here are samples of Modern Shanghai's best-selling items on their menu.
Clay Pot Tofu
Modern Shanghai's clay pot tofu is Inspired by Southern China's clay pot cooking using the freshest ingredients that they can find. Shrimp, tofu, and bokchoy are all present in this dish. It has a very pleasant balance and incredible taste. The sauce in this dish has also an amazing flavor that will surely give the satisfaction of your tastebuds. This one is included in their top-selling products that are loved by everyone and also a must-try.
Birthday Noodles
Birthday Noodles are a symbol of long life here in our country and we got that belief in China's influence many years ago. Birthday noodles are usually served on birthdays or the new year in China for prosperity. As a huge fan of any noodle dish, the Modern Shanghai birthday noodles menu can pass as a comfort food and actually one of the most delicious items that they serve us during our stay. The noodles are not overcooked while the vegetables are still crunchy but properly cooked, this dish also has a very savory sauce. Definitely delicious in every bite.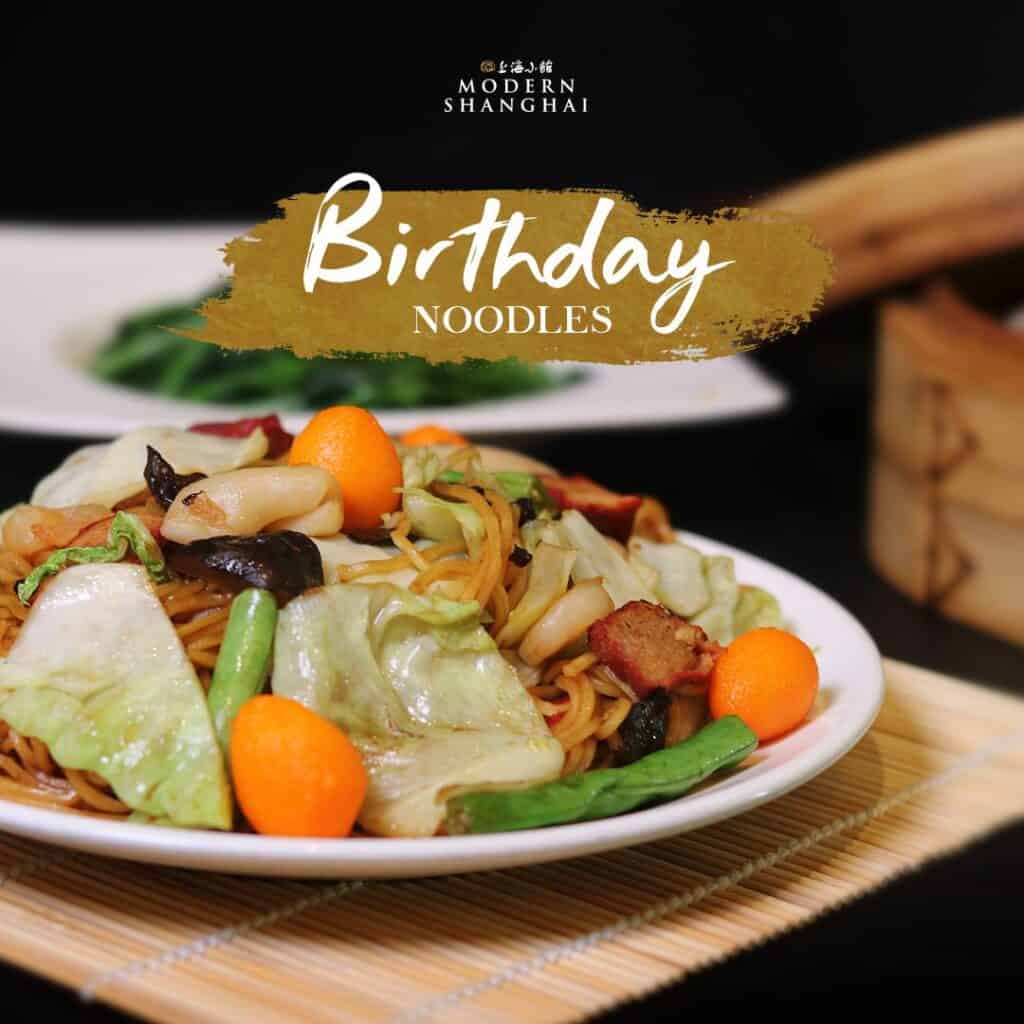 Soup Noodles with Braised Beef in Brown Sauce
Soup noodles with braised beef in brown sauce is a dish that I can personally recommend because this one is delicious! This is simple with amazing flavors and aroma. They use anise in this dish that's why their soup noodles with braised beef in brown sauce are very fragrant. The beef is really tender and flavorful and the noodles are not soggy. This is actually perfect with any weather but most especially when it's raining.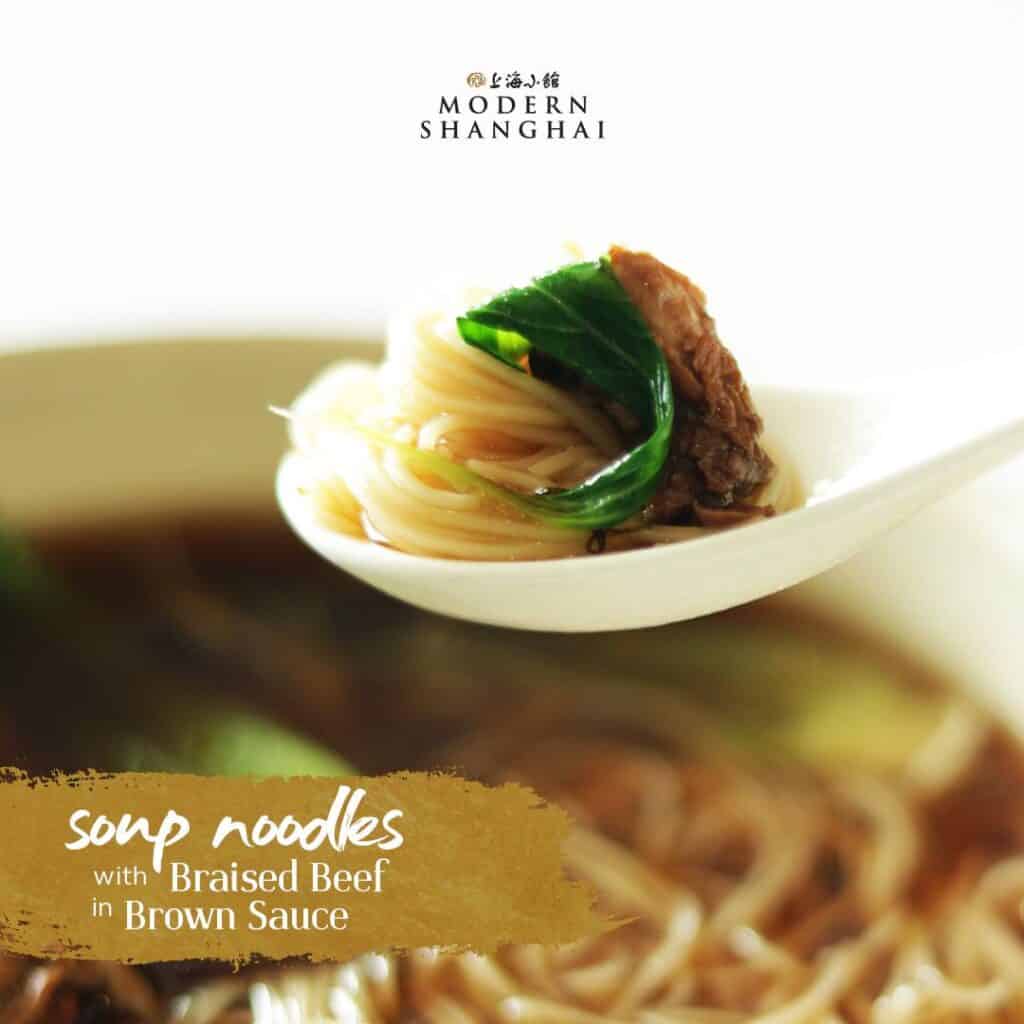 Cantonese Sponge Cake
This Cantonese sponge cake menu of Modern Shanghai reminds me of old-styled cakes that I used to get when I was younger and living in a province. The cake is very light and fluffy the sweetness of this cake is just right. They serve their Cantonese sponge cake as a small bamboo steamer which gives this extra appetizing appearance. This is perfect with any of their noodle dishes by the way. Also, one of their best-selling item and a must-try. 
Old Fashioned Shandong Buns
Old-fashioned shandong buns are the perfect companion with any Modern Shanghai noodles dishes, If you are familiar with Cuapao this one is really similar to that one. The bun is soft and a bit fluffy and has a filling inside which is made with vegetables and minced meat. The buns have a sweet flavor too but not too sweet and are cooked steamed and fried. This one's origin is from Shandong China and definitely good buns.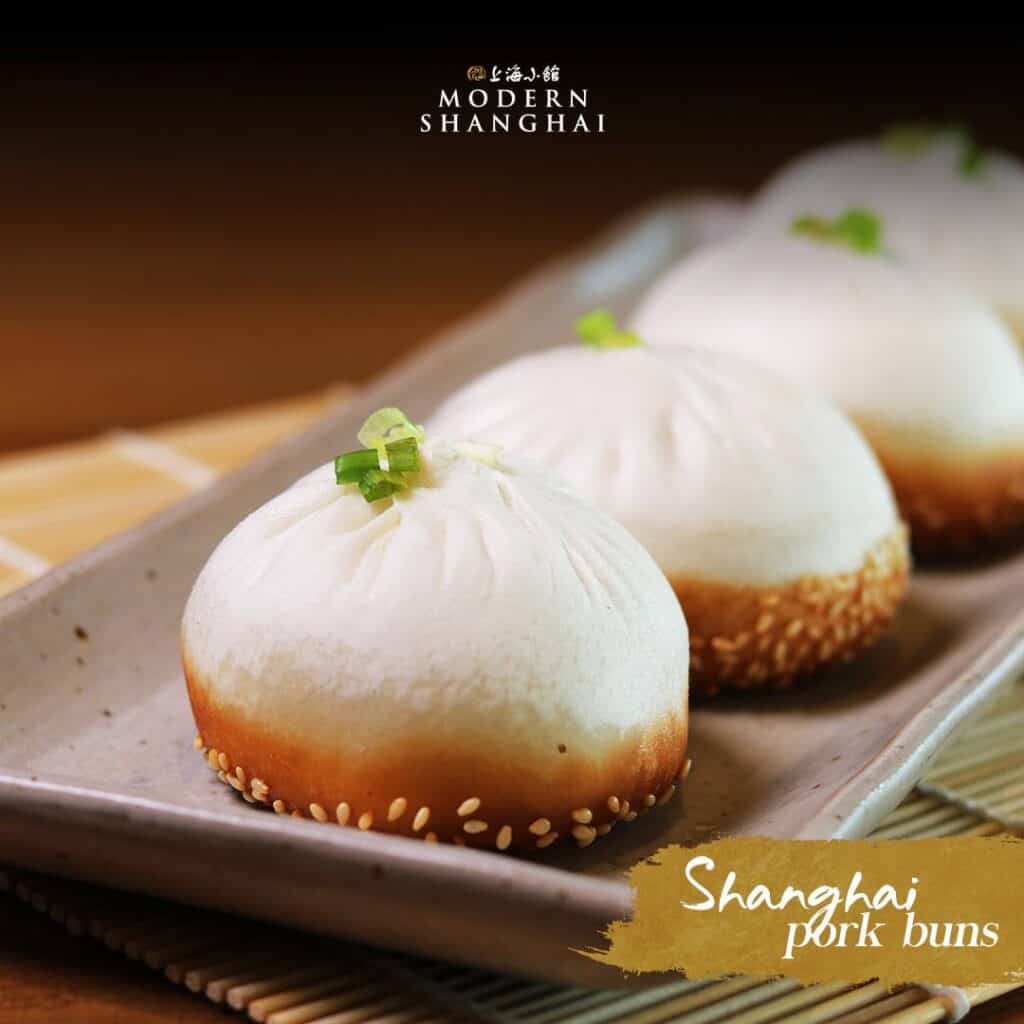 Modern Shanghai Menu Delivery
Ordering your favorite Modern Shanghai item is made easier simply by going to their website at https://modernshanghai.com.ph/ or you can use other platforms such as Grab and Pickaroo.
Social Media Pages
Following them on social media isn't just about staying updated – it's your virtual ticket to explore the vibrant flavors of Shanghai, and join a community that cherishes the art of fine dining.
Facebook: https://www.facebook.com/ModernShanghaiPhilippines
Instagram: https://www.instagram.com/modernshanghai
Twitter/ X: https://twitter.com/ModernShanghai
Frequently Asked Questions
What are the social media accounts of Modern Shanghai?
Modern Shanghai's social media accounts are Twitter, Instagram, and Facebook. Check out the social media pages section of this blog.
How many branches does Modern Shanghai have?
Modern Shanghai has 2 branches one on the 2nd Floor of North Veranda of SM Mall of Asia and another one on the 3rd Floor of Glorietta 2 in Makati City.
Modern Shanghai: Are they halal certified?
When it comes to this concern Modern Shanghai is a nonhalal-certified restaurant serving ingredients that are haram with our Muslim friends.
Does Modern Shanghai accept credit cards?
Yes. Modern Shanghai accepts cash and major credit cards as payment methods.
Conclusion
Modern Shanghai offers delicious dishes at prices that are cheaper than other Chinese restaurants. This place is perfect for those whose considering their budget before every eat-out. Modern Shanghai menu has a lot to offer and aside from their delicious foods they also have very well-presented dishes, great for your Instagram post. The ambiance of the place is beautiful and cozy plus their service personnel are also nice and very accommodating, those people made our stay comfortable and easy. Very Spacious place that can accommodate a lot of people at once great for business meetings or gatherings, clean and comfortable as well. a great restaurant to go especially if you love Chinese dishes or you want to explore Chinese foods. Good experience and highly recommended.