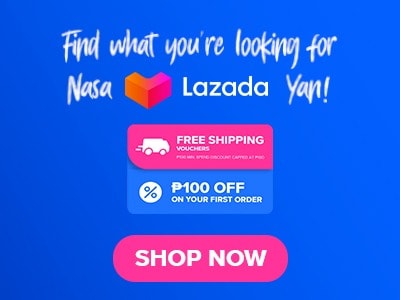 Indulge in the world of sweetness and delightful bites of your favorite pastries here at Ella's Bakeshop. There are so many reasons to choose this recommended bakeshop, especially from their incredible treats that are made with love and passion to baking up their healthy cakes and decadent desserts that are worth global appreciation. I am sure you will also love this bakeshop as you join me in discovering the excellence at the heart of this pastry. So here is their menu and it starts that delightful ride!
Below, you'll find the updated list of Ella's Bakeshop menu prices.
Menu Items
Price (PHP)

Pastries and Breads

Cheese Roll, Regular
26
Cassava Custard Cake
17
Chocolate Crinkles
15
Crunchy Choco Chip Cookies
18
Choco Fudge Roll
25
Choco Mallow Cupcake
20
Cinnamon Roll
20
Cream Cheese Brownies
25
Macapuno Tart
20
Meringue
12
Pineapple Tart
20
Pork Asado Roll, Regular
25
Pork Asado Roll, Mini
16
Pork Adobo Pan de Sal, Mini
16
Cheese Ensaimada, Regular
26
Cheese Ensaimada, Mini
17
Ube Ensaimada, Regular
26
Ube Ensaimada, Mini
17
Baguettes
100
Nori Loaf
150
Spam Egg Salad
50
Cheese Breadsticks
100

Boxes

Chocolate Eclair, 12 Mini
180
Choco Fudge Brownies, 8x8
240
Choco Fudge Brownies, 4x8
130
Choco Revel Bars, 8x8
280
Choco Revel Bars, 4x8
150
Cream Cheese Brownies, 8x8
290
Cream Cheese Brownies, 4x8
160
Food for the Gods, 8x8
260
Food for the Gods, 4x8
140
Cream Puff, 12 Mini
180
Inipit, 16 Mini
140
Cheese Ensaimada, 12 Mini
204
Ube Ensaimada, 12 Mini
204
Mini Chocolate Rolls
250
Mini Cinnamon Rolls
250
Ube Roll
250
Assorted Box of Donuts (6pcs)
350

Cakes

Red Velvet Cake
Blueberry Cheesecake
Ube Macapuno
Decadent Chocolate

Cookies

Matcha Cookies
Cranberry Oatmeal Cookies
Chocolate Chip Cookies
About Ella's Bakeshop
Ella's Bakeshop has been serving the finest collections of baked goodies for over 20 years, that is why there is no doubt that they have truly mastered the craft of making your delicious pastries such as pies, bread and cookies, and signature cakes that have been receiving a great amount of love and admiration up until today. Another thing to love in this restaurant is that they never lose the enthusiasm to innovate while responding to the needs of time making them one of the top choices for any baked goods you need.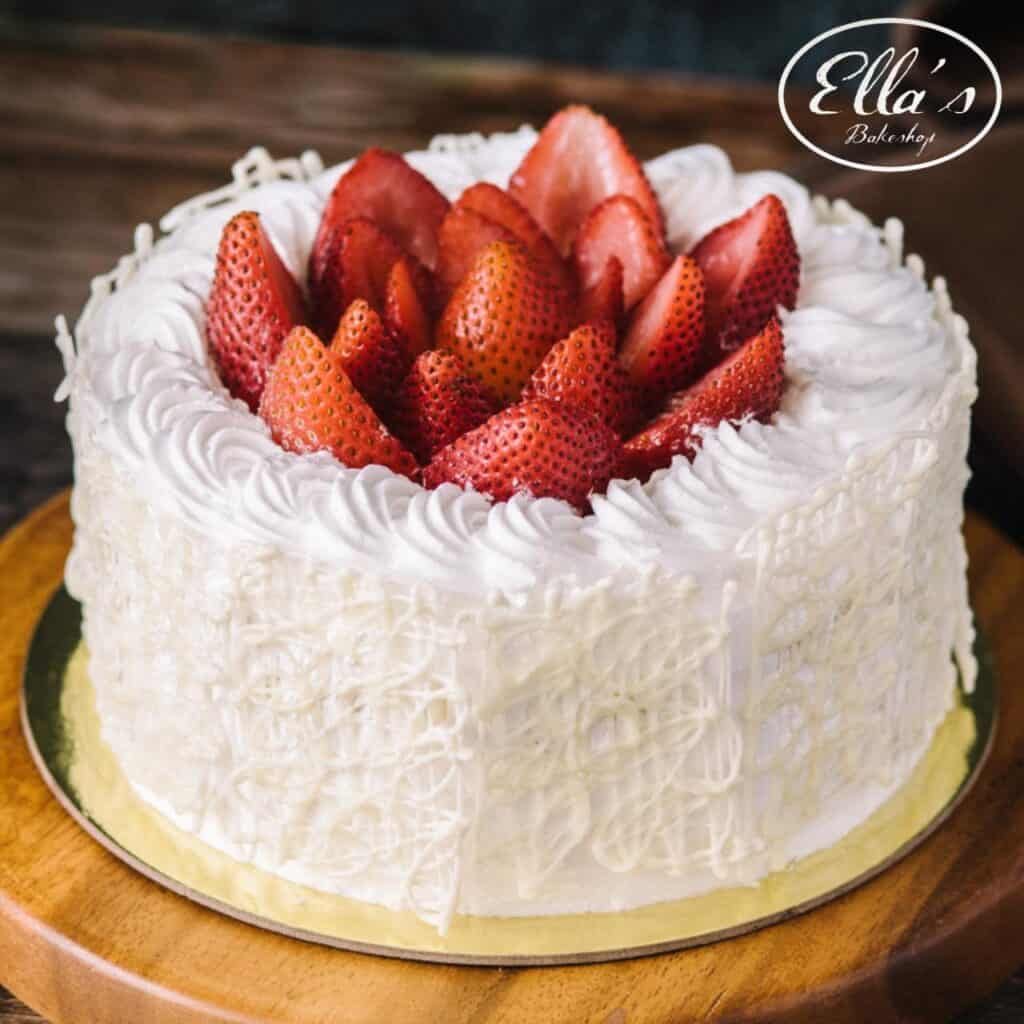 Ella's Bakeshop Menu Best Seller
Buckle your seatbelts because we are taking this ride to another level with the hottest picks and signature heavenly goods they offer.
Cinnamon Roll – This Cinnamon Roll will mesmerize you to a world of amiable, gooey deliciousness. Each mouthful is a beautiful voyage of sweetness, including soft, pillowy dough blended with a fragrant cinnamon-sugar mixture and topped with a decadent cream cheese icing.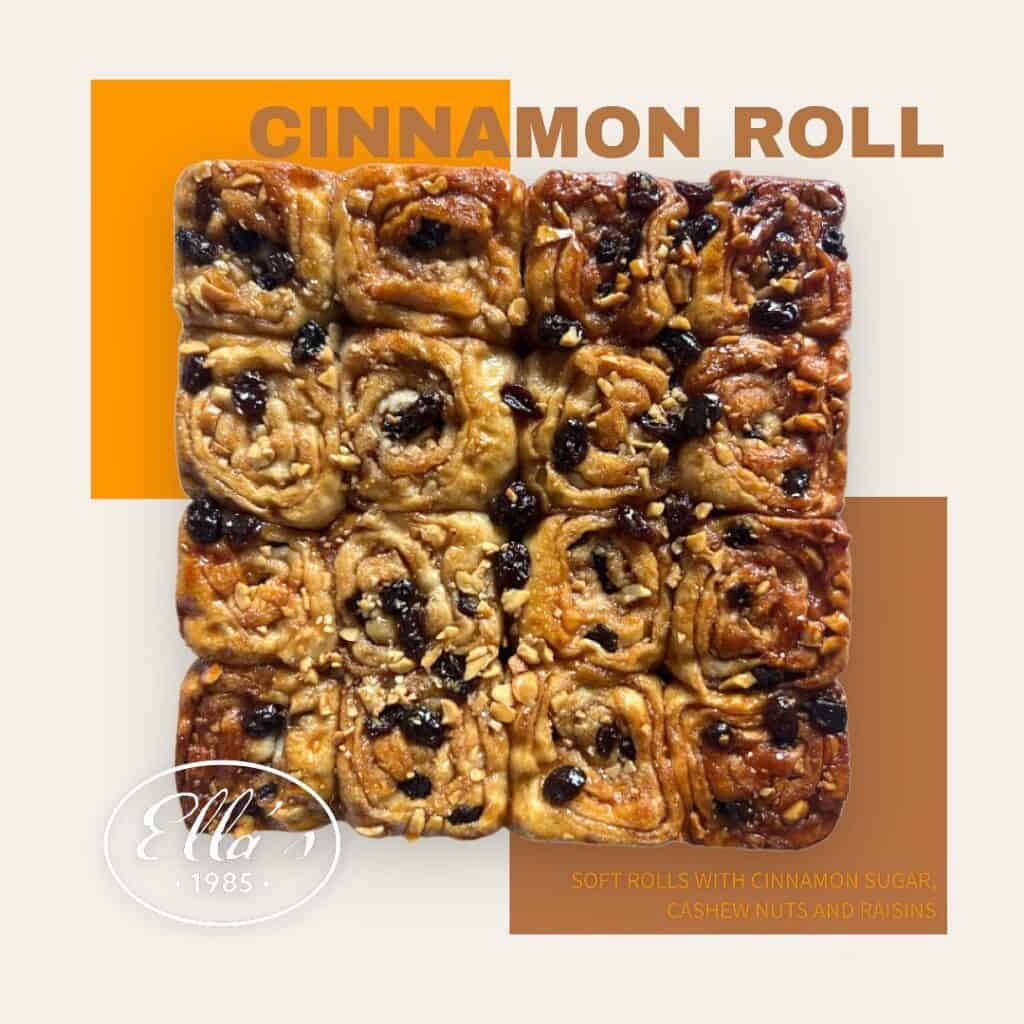 Choco Roll – Now call all chocolate fans because it is your turn! This chocolate roll is a marvel of decadence. It's a chocolate lover's dream come true: moist chocolate cake delightfully rolled in rich chocolate ganache and perfectly dusted with cocoa powder.
Ensaymada – Enjoy the Filipino delicacy of Ensaymada which highlights its magnifying sweet, buttery bread with a dusting of sugar and generously grated cheese on top. If you want to get a taste of classic bread, I highly recommend that you get this bread menu from Ella's Bakeshop.
Hamon Ensaymada – Let us take that Ensaymada experience to the next level with this Hamon Ensaymada. This creative fusion features the buttery rich flavor of ensaymada that is combined with the savory Hamon on top that is packed with juiciness and succulent textures creating an ideal harmony of flavors.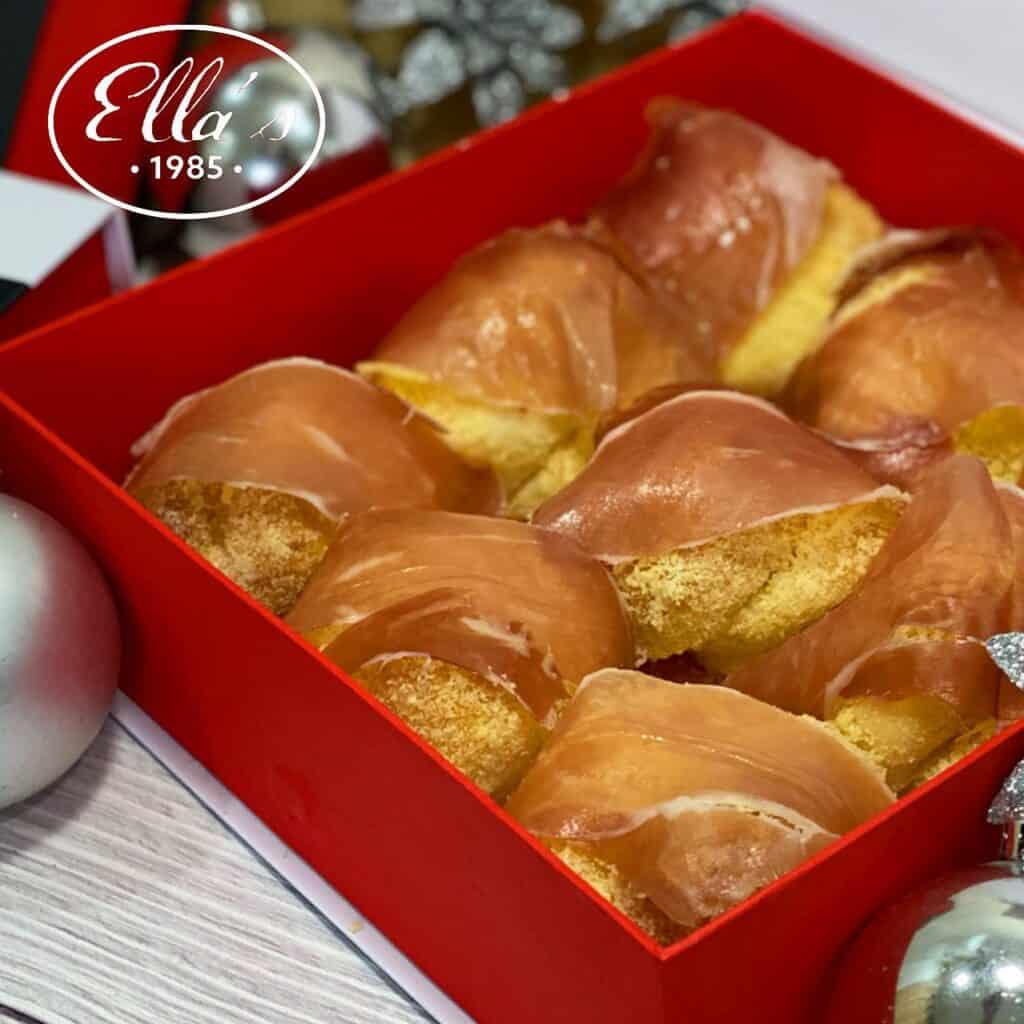 Matcha Cookies – This Matcha Cookies will certainly transport you in every bite to Japan. It is a cookie that features a combination of earthy matcha tea with creamy white chocolate along with crisp walnuts, and a final touch of macadamia nuts.
Ella's Bakeshop Cakes Menu
Have a bite of the finest indulgence with these delectable cakes that are here to give you a moist and velvety texture while savoring the various flavors of their cakes.
Red Velvet Cake – Taste the sophistication of this Red Velvet Cake, where velvety cream cheese icing is layered between layers of delicious, bright red cake. It's an experience rather than merely dessert.
Blueberry Cheesecake – Another win for Blueberry Cheesecake lovers because this cake is a symphony of flavors. It is infused with Graham cracker-crust cheesecake that is absolutely creamy and comforting and is topped with a blast of sweet blueberries that are packed with juiciness.
Ube Macapuno – With this Ube Macapuno Cake, you will certainly take a trip to the world filled with ube delight. It has a distinctively earthy tasty and visually attractive cake made when sweet coconut threads and rich, purple yam combine.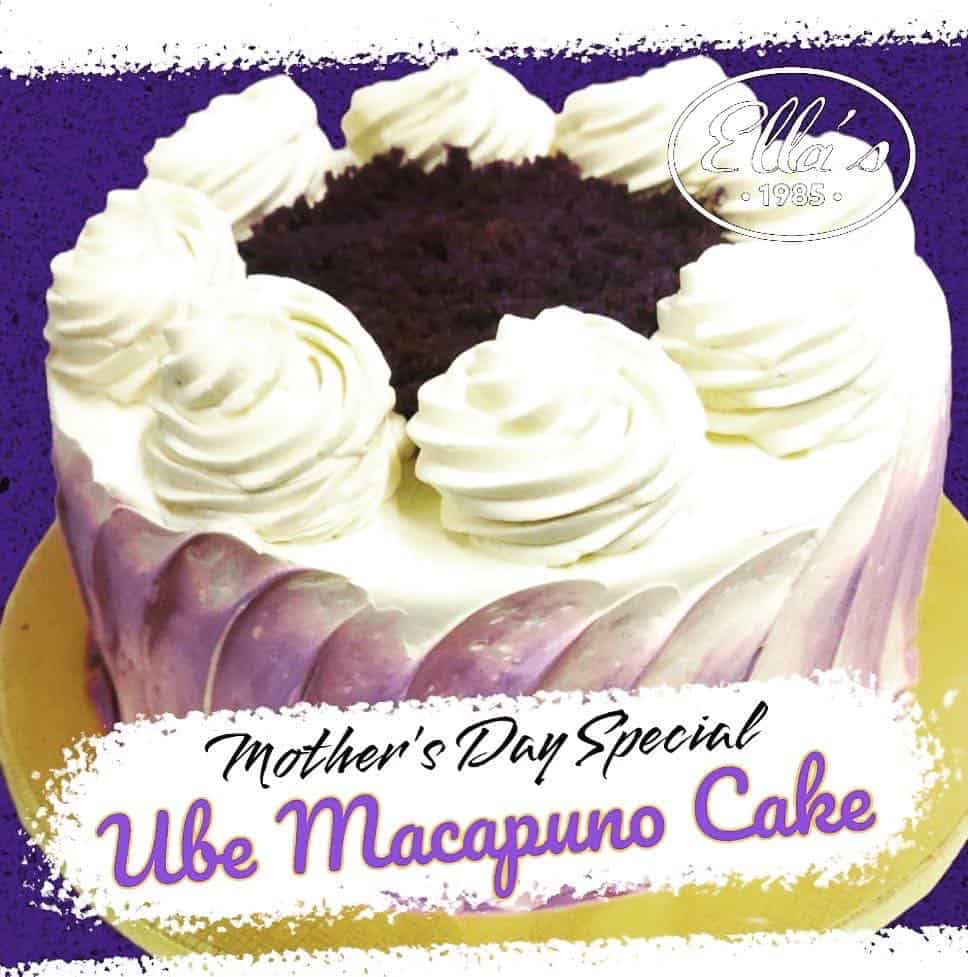 Decadent Chocolate – Enjoy this decadent chocolate Cake because its creamy, velvety deliciousness is definitely to die for. It's a chocolate lover's dream come true that exudes its deep, dark, and seductive atmosphere in every slice of this cake.
Other Recommended Menu
Still haven't made your decision yet? Take a look at this list of Other Recommended menu items that I curated for you. It features a cookies as well as breads and a hearty pastry that you might love
Cranberry Oatmeal Cookies – Cookies produced with cranberries and oats are both dreamy and nutritious. It is a delicious combination of oats, sweet cranberries, creamy white chocolate, and crunchy walnuts.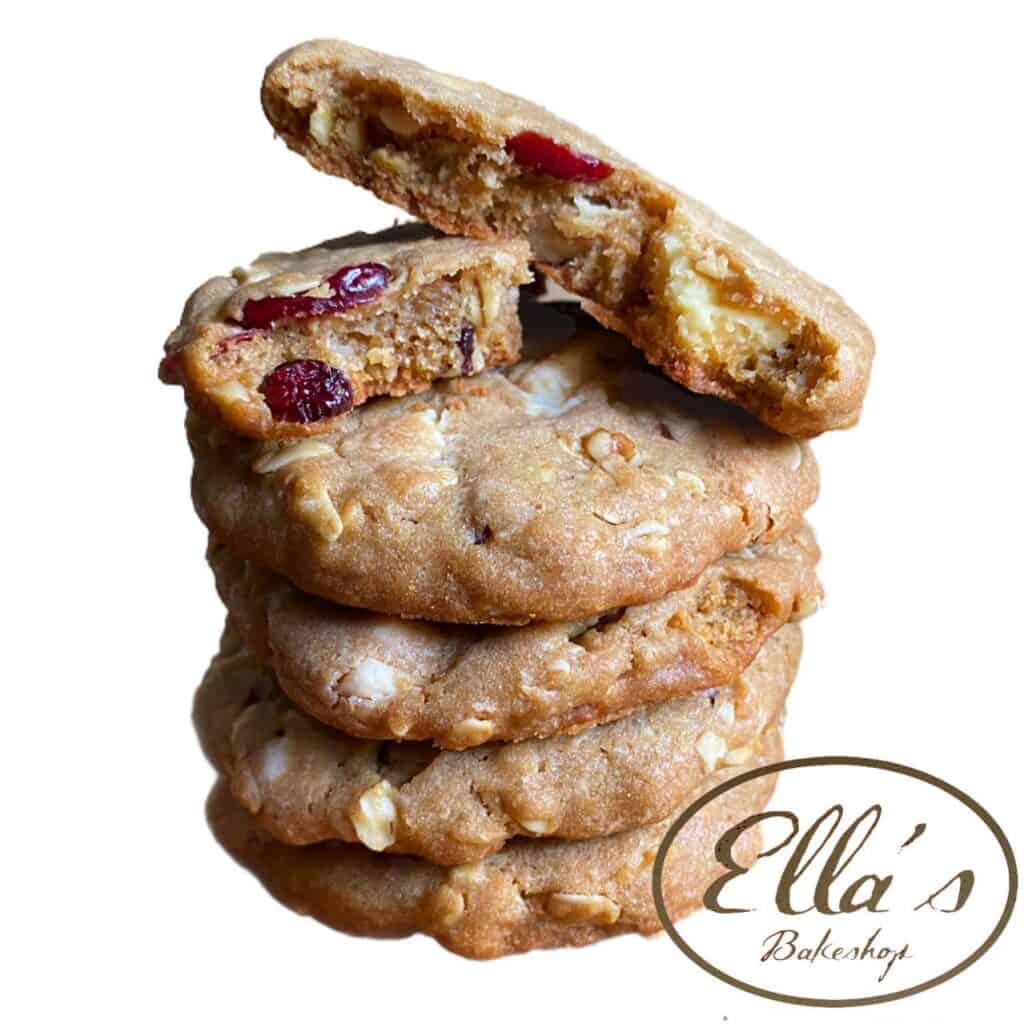 Baguettes – This iconic bread is simple but just as perfect as how perfectly done it was. It features the mastery of making pure bread with no sugar on it. It has a level of chewiness that you will love and crispiness outside that will certainly entice you.
Spam Egg Salad – Have a taste of this creamy egg salad menu of Ella's Bakeshop that features a perfect crip of vegetables and floss on top. It features a rolled bread that is known for its softness and flavorful spam slices.
Cheese Breadsticks – Everyone is in love with this cheese breadstick that highlights an irresistible cheesy treat with soft bread gushing with cheesiness inside.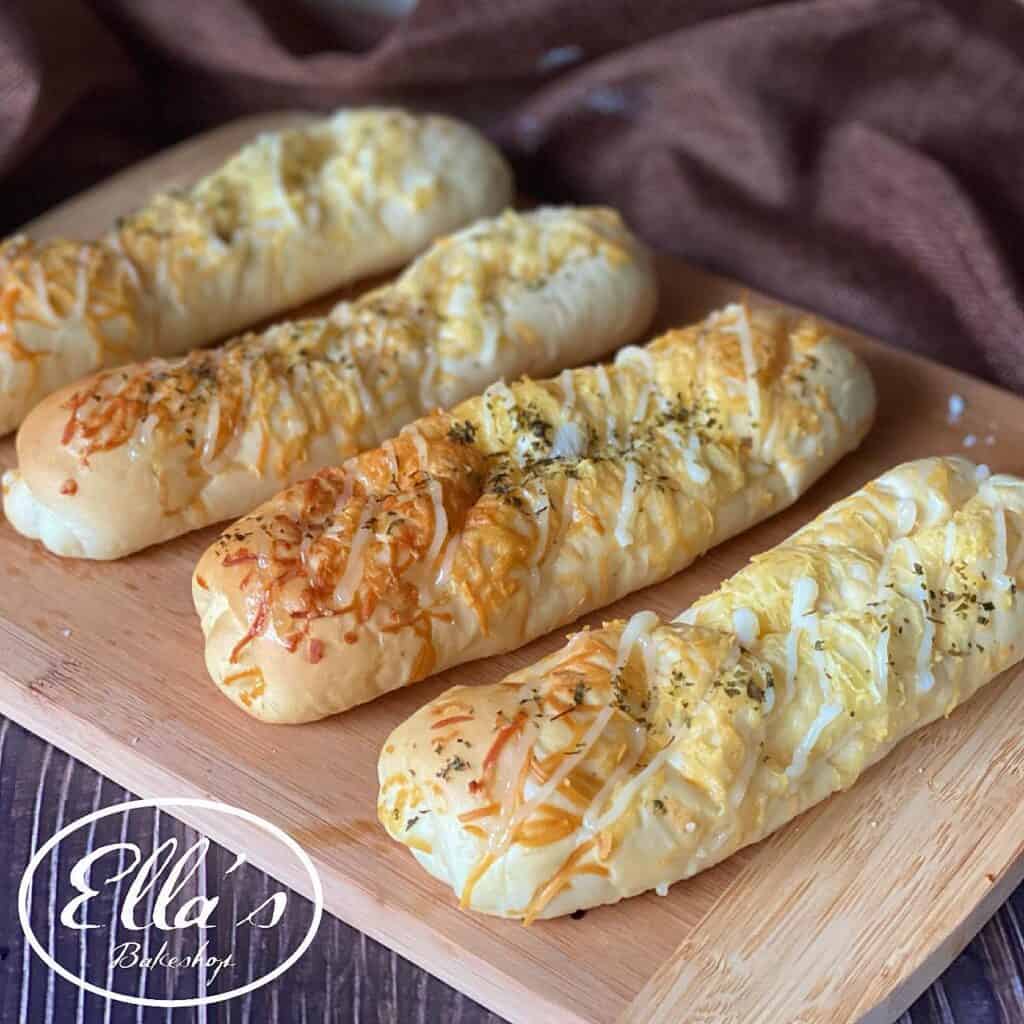 Ella's Bakeshop Menu Delivery
Are you looking for a way to have these delightful desserts delivered right to your doors? Well, I got you covered! You can enjoy a heavenly bite of these desserts in the utmost comfort of your home through Food Delivery services. They are partnered with foodPanda Philippines which is a delivery service that is known to offer a smooth and efficient food delivery service to its customers.
Social Media Pages
Craving sweet moments on your feed? Follow them and join the #EllaSweetTreats challenge! Share a snapshot of your favorite dessert from Ella's Bakeshop, and you could win a personalized dessert platter for your next visit
Facebook: https://www.facebook.com/EllasBakeshopPH
Instagram: https://www.instagram.com/ellasbakeshopph
Frequently Asked Questions
What type of cuisine does Ella's Bakeshop offer?
Ella's Bakeshop offers a delightful collection of pastries, cakes, and decadent desserts that surely bring great comfort to your day.
What is Ella's Bakeshop known for?
Ella's Bakeshop is known for its cakes and pastries, they are also famous for their cinnamon rolls and other loaves.
What are the operating hours of Ella's Bakeshop?
Ella's Bakeshop operates as early as 8 AM until 5 PM every day.
How can I reach out to Ella's Bakeshop?
You can reach them through their official Facebook account at Ella's bakeshop. You can also hop on a call at 288435494.
Conclusion
In conclusion, there is no doubt why Ella's Bakeshop has truly maintained its place as one of the beloved bakeshops among Filipinos. Ella's Bakeshop offers well-crafted baked goods and a well-curated menu collection that highlights various flavors and tastes you will surely enjoy. I also love how they're always active on their social media accounts to bring updates about their new collection and photos of their signature cakes. I think that is a great effort considering that they have no website displayed on the internet. I suggest creating a website for their customers to see their menu interactively and browse them through their phone which is a great marketing tool to utilize. I hope they can expand more branches nationwide because even though it is considered one of the classic bakeshops in the Philippines, a lot of Filipinos are still not aware of this bakeshop and it is surely a miss not trying their collections for once.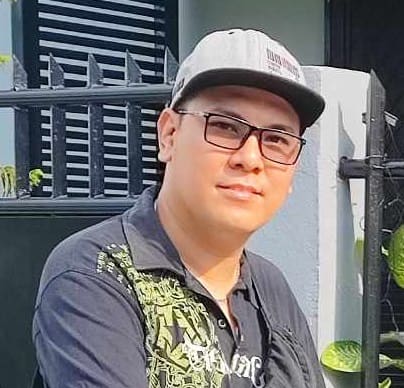 Hi! I'm Nivek Strife, the person who made MenuPH. I'm the one who added most of the popular menus you see on this website, and I really hope you enjoy them! Feel free to check them all out.
Growing up, I was surrounded by lots of tasty foods, like the classic Adobo and the sweet Leche Flan. That love for the many flavors of the Philippines is what got me excited about adding to MenuPH. When I learned how to make websites, I saw the need for a place to show off all the amazing Filipino dishes, and that's how MenuPH started.
MenuPH isn't just a website; it's like a fun journey into food. I've teamed up with famous chefs and found great places all over the Philippines to bring you a bunch of menus that show off the best of Filipino cuisine. Whether you're into the usual dishes or new twists, MenuPH is here to guide you through the rich world of Filipino flavors.
With MenuPH, my aim is to help local businesses, talk about good food choices, and make a group of friends who love food. No matter if you like fancy restaurants or street food, MenuPH has something for you. Come join me on this food adventure as we find great places, taste real flavors, and enjoy the unique food traditions that make the Philippines awesome.