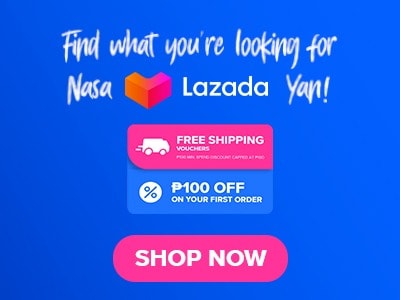 The Butternut Bakery menu offers an extensive selection of baked goods, including bread, pastries, cakes, and more. In addition, they also offer seasonal items and custom products upon request. One of the things that make Butternut Bakery stand out is its commitment to using high-quality and fresh ingredients. They use premium flour, butter, and other ingredients, ensuring that their baked goods are not only delicious but also of high quality. Overall, their menu is diverse, and their food is of high quality and will satisfy any craving.
Menu Items
Price (PHP)

Cakes

Guimaras Mango Creme Cake
2200
White Chocolate Tres Leches
1100
Mocha Chiffon Cake with French Buttercream
1250
Moistest Carrot Cake Ever
1400
Single Origin Chocolate Cake
1450
Red Velvet Cheesecake
1500
Classic Red Velvet Cake
1300
La La Leche Flan Cake
1850
5 Layer OG Brazo De Mercedes
1100
5 Layer Ube Brazo De Mercedes
1250
Ube Chiffon with Ube Halaya Filling
1300
Baked Blueberry Cheesecake
1400
Chocolate Mousse
1450
No Bake Strawberry Cheesecake
1500
Cupid's Strawberry Chantilly
1950

Baby Cakes

Mocha Chiffon Baby Cake with French Buttercream
290
Ube Chiffon with Ube Halaya Filling Baby Cake
290
Moistest Baby Carrot Cake Ever
320
Single Origin Chocolate Baby Cake
290
Red Velvet Baby Cake
320
Cupid's Strawberry Chantilly Baby Cake
390
La La Leche Flan Baby Cake
390

BNUT Bars

Ube Bliss Bars
380
Double Chocolate Brownie
350
Assorted BNUT Bars
450
About Butternut Bakery
Butternut Bakery, located in the Philippines, is a popular bakery that offers a wide range of baked goods, including bread, pastries, cakes, and more. The bakery has started to gain popularity among locals and tourists alike since its opening back in 2016. In addition to its delectable treats, Butternut Bakery is renowned for its cozy and inviting ambiance, where customers can indulge in their treats in a comfortable and relaxing setting. With its modern and minimalist design, the bakery is an ideal spot for socializing with friends or enjoying some personal time.
Butternut Bakery Menu Best Seller
This menu features Butter Bakery's best-selling cakes that are both delectable and affordable, making them the go-to choice for regular customers who frequently visit.
Classic Red Velvet Cake – A classic red velvet cake with a hint of cocoa and a bright red color. The cake itself is moist and tender with a hint of tanginess from the buttermilk. The cake is completed with a rich cream cheese frosting on top making it one of the best-selling cakes at Butternut Bakery.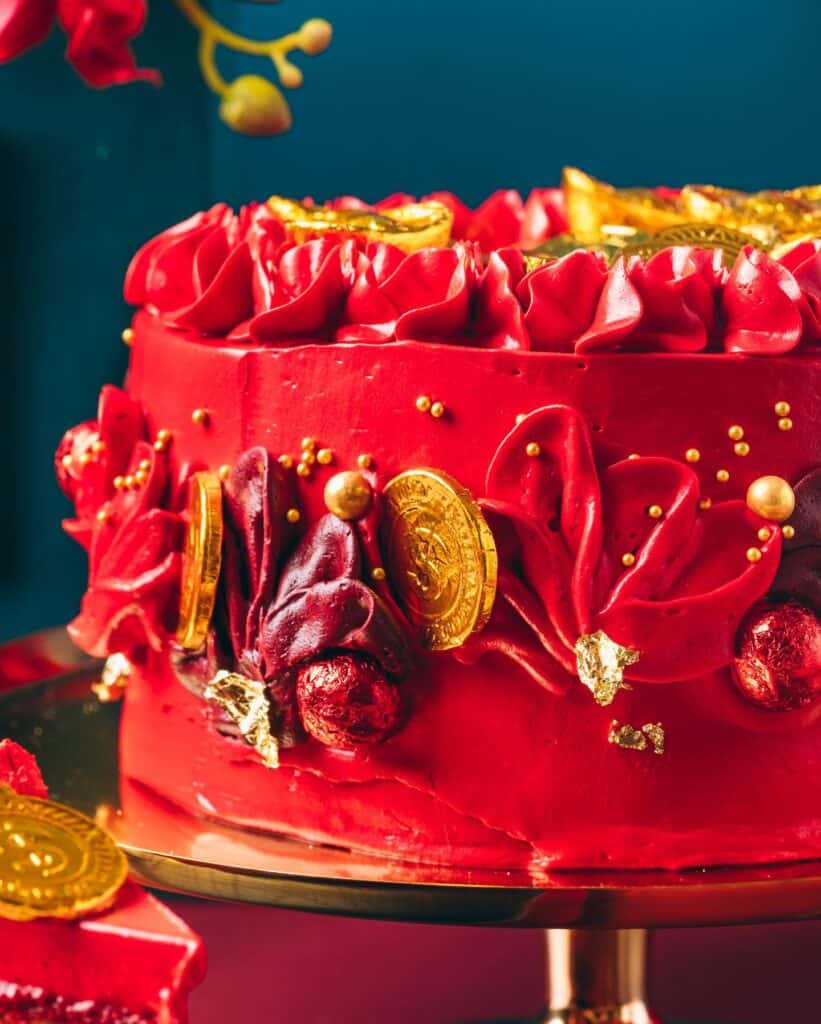 La La Leche Flan Cake – Butternut Bakery added a unique take on this classic Filipino dessert. This cake combines a soft and moist sponge cake with a creamy leche flan layer. Topped with caramel syrup, this cake is a heavenly treat that melts in your mouth.
White Chocolate Tres Leches – This cake from the Butternut Bakery menu has made a twist on the traditional Tres Leches cake. Their version is infused with white chocolate. The cake is moist and delicious, with a sweet milk syrup that perfectly complements its white chocolatey flavor.
Mocha Chiffon Cake with French Buttercream – This is a light and airy mocha-flavored chiffon cake, layered with smooth and creamy French buttercream. The perfect balance of coffee and chocolate makes it a great option for coffee and chocolate lovers alike.
Butternut Bakery Menu Cakes
Butternut Bakery's cake menu has an impressive selection of cakes with different flavors and textures.
Guimaras Mango Creme Cake – The soft and fluffy vanilla sponge cake in this cake is paired with fresh mango compote and a light cream chantilly topping, making it a perfectly refreshing dessert. It is topped with mango slices, edible pearls, and gold foil that were hand-assembled by Butter Bakery's bakery team.
Moistest Carrot Cake Ever – As the name suggests, this carrot cake is incredibly moist and flavorful. Loaded with grated carrots, pecans, and spices, and topped with a cream cheese frosting that makes for the perfect complement to the rich, spiced cake.
Single Origin Chocolate Cake – It is a decadent and rich chocolate cake made with single-origin chocolate. The cake is moist and dense, with a deep chocolate flavor that is sure to satisfy any chocolate lover's craving.
Red Velvet Cheesecake – This cake was made with the combination of two classic desserts, white chocolate cheesecake, and red velvet cheesecake. This cake features layers of moist red velvet cake and a creamy cheesecake filling. Topped with a sweet cream cheese frosting, this cake is perfect for any occasion.
Baby Cakes Menu
These treats are perfect for those who want a taste of the Butternut Baker's cake offerings without committing to a full-sized cake.
Mocha Chiffon Baby Cake with French Buttercream – The light and fluffy mocha chiffon cake that is the base of this cake blends well with the rich and creamy French buttercream, creating a delightful balance of flavors and textures.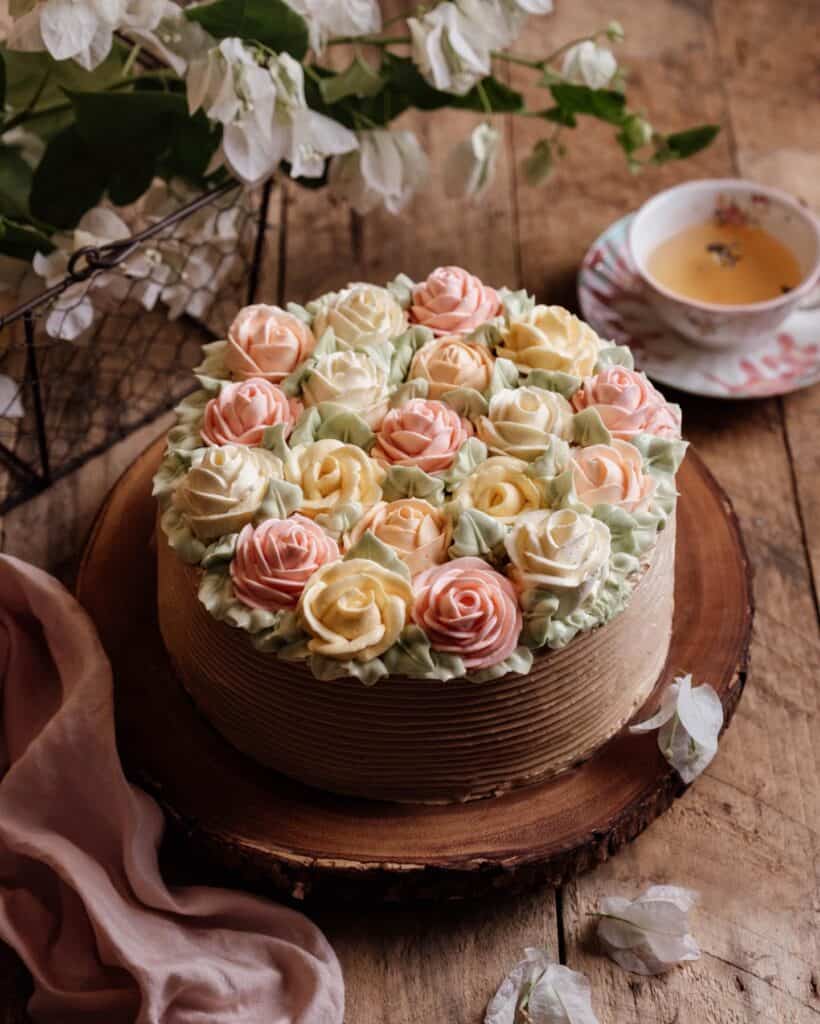 Ube Chiffon with Ube Halaya Filling Baby Cake – The soft and airy ube chiffon cake is filled with sweet and smooth ube halaya, creating a delightful purple-colored treat that's hard to resist. This delicious baby cake is a must-try for guests who love the delicious taste of ube.
Red Velvet Baby Cake – The deep red color of this cake menu from Butternut Bakery makes it eye-catching, while the fluffy texture and rich flavor made this cake a  popular choice for dessert lovers. The cream cheese frosting is the perfect complement to the cake, creating a perfect balance of sweet and tangy flavors.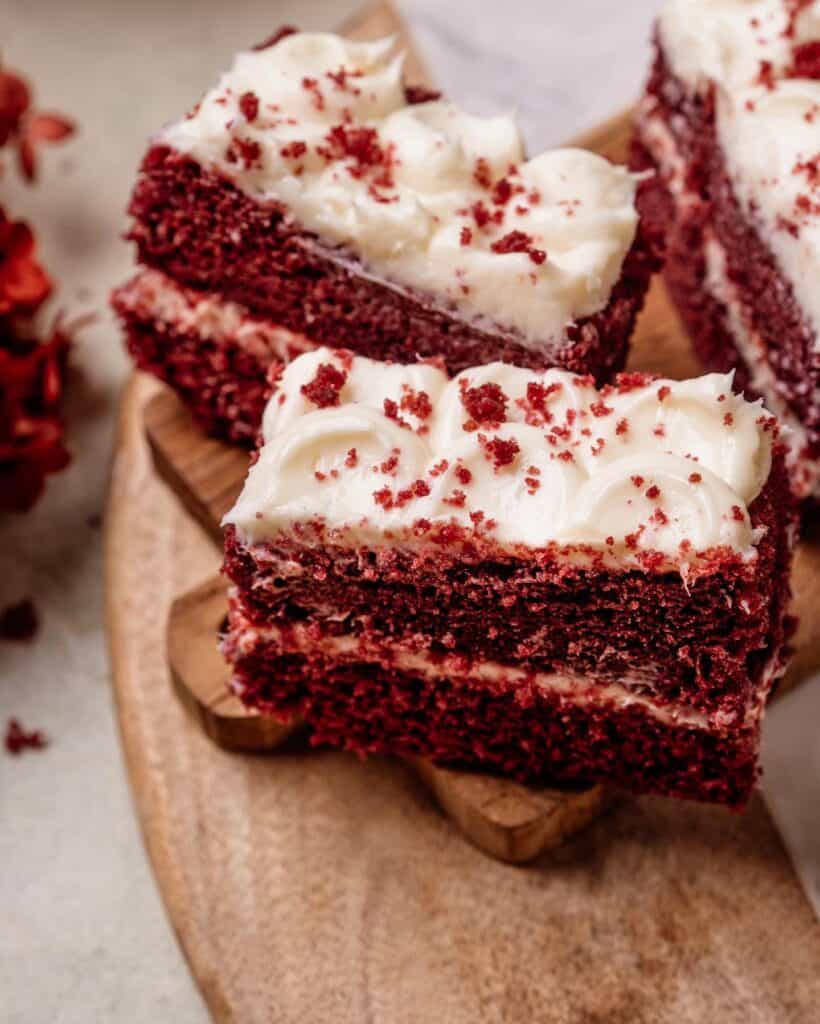 Bnut Bar
This menu is made up of snack bars that have the perfect balance of salty and sweet flavors making them one of the must-try items at Butternut Bakery.
Ube Bliss Bars – Double Chocolate Brownie is a Filipino-inspired dessert that is perfect for those who love ube. The ube flavor is subtle yet distinct, and the texture of the bar is delightfully chewy.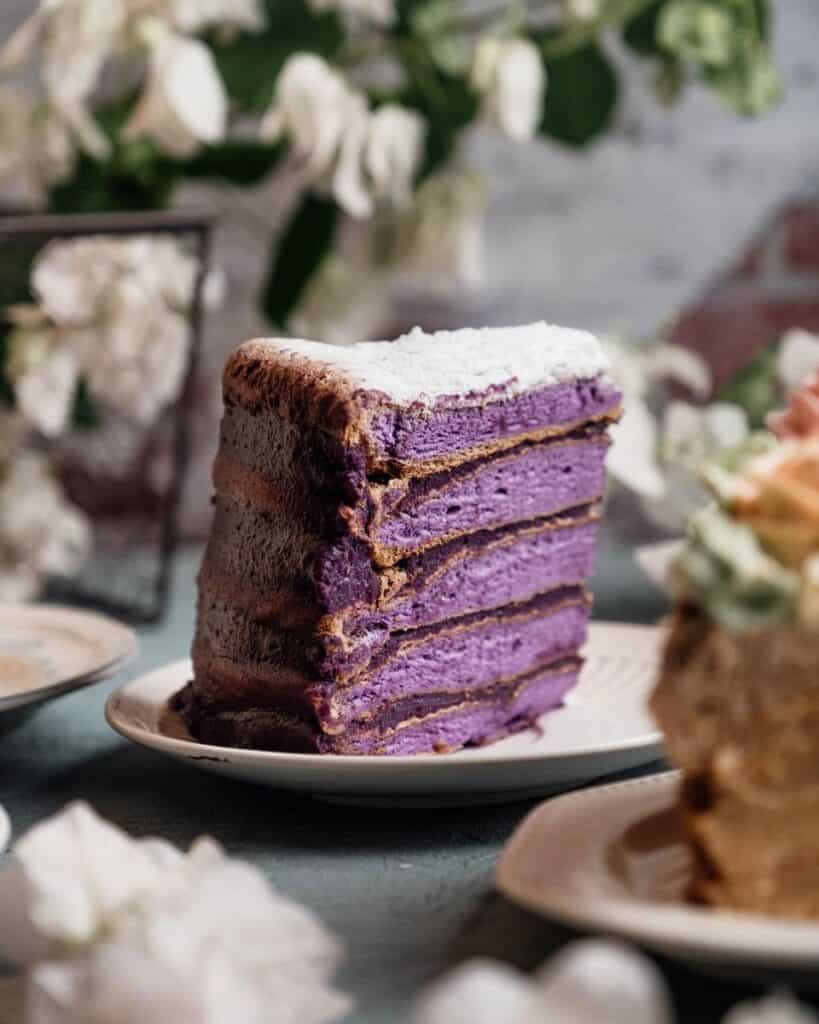 Double Chocolate Brownie – A classic chocolate brownie that's rich, dense, and packed with flavor. The double dose of chocolate in this brownie is a dream come true for those chocolate lovers that visit Butternut Bakery.
Assorted BNUT Bars – It is a variety pack that offers different flavors and textures of BNUT Bars. The different flavors and textures of each bar make this assortment perfect for sharing with friends and family.
Butternut Bakery Menu Delivery
Butternut Bakery knows that convenience is key, which is why they've added delivery options for their customers. Ordering is a breeze, and there are multiple ways to do it. Simply visit their website or social media pages to get the contact information and instructions on how to order. If you prefer to use third-party delivery services, you can download the FoodPanda, GrabFood, or LalaFood applications and search for Butternut Bakery. Browse their menu, add the items you want to your cart, fill in your details for checkout, and voila! Your order will be on its way to you in no time. With a few simple clicks, you can enjoy the scrumptious treats from Butternut Bakery without leaving the comfort of your own home.
Social Media Pages
If you want to stay updated on Butternut Bakery's latest menu item, you can follow or like their social media page. By doing this, you can also show support for your favorite bakery. Following their page will keep you informed of any upcoming promotions and events.
Facebook: https://facebook.com/butternutmnl/
Instagram: https://instagram.com/butternutmnl/
Conclusion
This bakery offers a wide range of baked goods, from cakes and cupcakes to bread, cookies, and pastries that are made fresh daily using high-quality ingredients. Whether you're in the mood for something classic like chocolate cake, a flaky croissant, or a savory empanada, Butternut Bakery has something for everyone. Their restaurant has a warm and welcoming atmosphere, excellent service, and delectable treats, making Butter Bakery a favorite among both locals and tourists.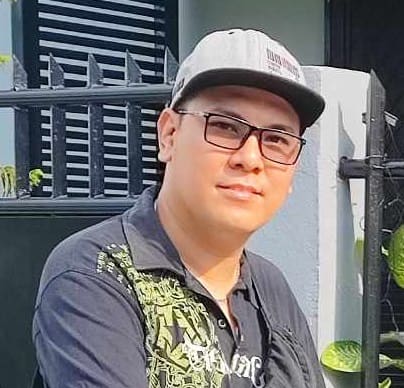 Hi! I'm Nivek Strife, the person who made MenuPH. I'm the one who added most of the popular menus you see on this website, and I really hope you enjoy them! Feel free to check them all out.
Growing up, I was surrounded by lots of tasty foods, like the classic Adobo and the sweet Leche Flan. That love for the many flavors of the Philippines is what got me excited about adding to MenuPH. When I learned how to make websites, I saw the need for a place to show off all the amazing Filipino dishes, and that's how MenuPH started.
MenuPH isn't just a website; it's like a fun journey into food. I've teamed up with famous chefs and found great places all over the Philippines to bring you a bunch of menus that show off the best of Filipino cuisine. Whether you're into the usual dishes or new twists, MenuPH is here to guide you through the rich world of Filipino flavors.
With MenuPH, my aim is to help local businesses, talk about good food choices, and make a group of friends who love food. No matter if you like fancy restaurants or street food, MenuPH has something for you. Come join me on this food adventure as we find great places, taste real flavors, and enjoy the unique food traditions that make the Philippines awesome.