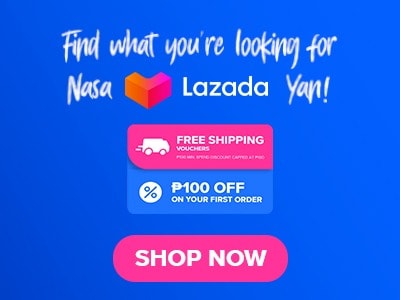 Embrace the aromatic goodness of a flavorful coffee that will give you an extra boost for your day. Hi coffee lovers! Today is meant to warm your heart with the love of coffee. Introducing Palpitate Coffee! A take of an elevated coffee experience that takes you to new heights. Let us take the boost to your day and savor their finest menu collection.
Below, you'll find the updated list of Palpitate Coffee menu prices.
Menu Items
Price (PHP)

Iced Beverages

Iced Americano
140
Iced Black Coffee (Espresso-based)
140
Iced House Blend
150
Iced Cloud Americano
160
Iced Spanish Latte
170
Iced Hazelnut Espresso
170
Iced Belgian Chocolate
170
Iced Mocha
170
Iced Matcha Latte
170
Iced Palpitate Latte
180
Iced Seasalt Latte
180
Iced White Mocha
180
Iced Caramel Macchiato
180

Hot Beverages

Hot Americano
130
Hot House Blended
140
Hot Spanish Latte
160
Hot Hazelnut Espresso
160
Hot Belgian Chocolate
160
Hot Mocha
160
Hot Matcha Latte
160
Hot Raspberry Citrus
160
Hot Bergamot Passion Tea
160
Hot Seasalt Latte
170
Hot Palpitate Latte
170
Hot White Mocha
170
Hot Caramel Macchiato
170

Other Beverages

Strawberry Au Lait
160
Raspberry Citrus Tea
170
Bergamot Passion Tea
170

Coffee in a Bottle

Americano
160
House Blended
170
Cloud Americano
180
Spanish Latte
190
Hazelnut Espresso
190
Belgian Chocolate
190
Mocha
190
Matcha Latte
190
Palpitate Latte
200
Seasalt Latte
200
White Mocha
200
Caramel Macchiato
200

Alternative Milk

Oat Milk
75
About Palpitate Coffee
Palpitate Coffee is a coffee shop that specializes in high-quality coffee with premium quality beans that highlight the bold and aromatic flavors of every brew. Palpitate Coffee is committed to serving you the quality coffee experience with its ethically grown coffee beans that make the best of every cup. From their Artisanal Roasting up to their unique blends, there is so much to love at Palpitate Coffee so continue reading this article for another flavorful and alluring experience.
Palpitate Coffee Menu Best Seller
The best-selling collections of Palpitate Coffee are now here to provide you with a wonderful experience and an aromatic sip of their coffee.
Iced Sea Salt Latte – Take a refreshing sip of this Iced Sea Salt latte that offers an aromatic fusion of creamy latte with a special hint of sea salt. It features a well-blended espresso on milk and a special touch of sea salt giving you an extra refreshing feeling.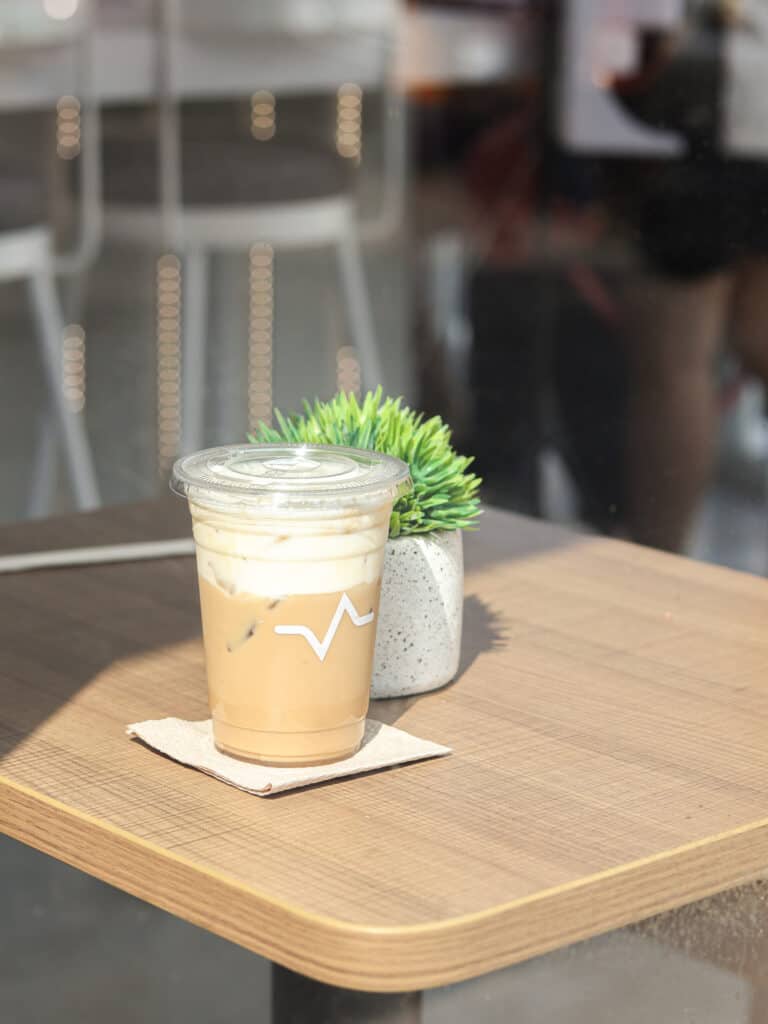 Iced Spanish Latte – Another haven for coffee lovers, This coffee highlights the sweet-to-perfection blend of espresso and condensed milk, and fresh milk in an all-poured iced blend giving you an extra rich and creamy sip of this website-selling Iced Spanish Latte.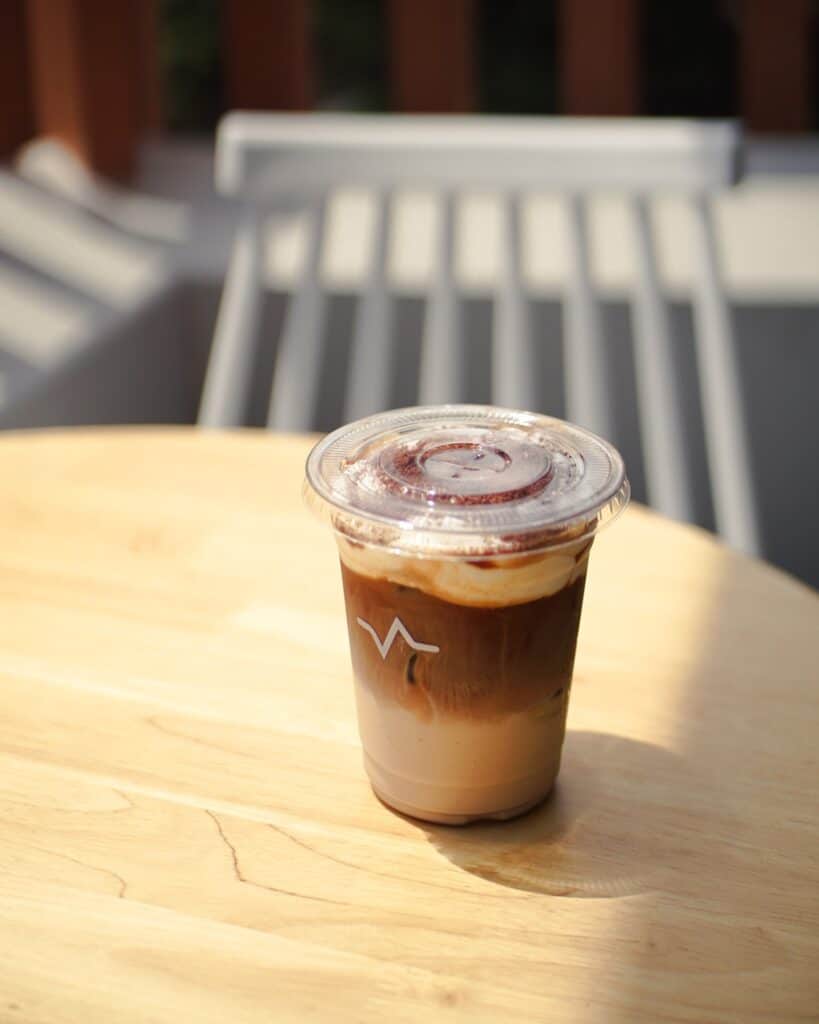 Iced Caramel Macchiato – This famous drink is perfect for your sweet tooth! It provides a harmonious balance of coffee with the espresso that is combined with milk and a perfect drizzle of caramel syrup.
Iced Matcha Latte – If you are looking for the best Matcha drink, well this menu of Palpitate Coffee is for you. If you have been following my articles since then, you might have noticed my love for matcha drinks and this version of matcha latte offers you a quality matcha that blends with milk and ice giving you the earthy flavor you are looking for.
Iced White Mocha – This drink serves you a perfect blend of white chocolate syrup on an aromatic espresso giving you a very luxurious style and flavors in every sip. It has a slight sweetness and a hint of the special creaminess of flavor.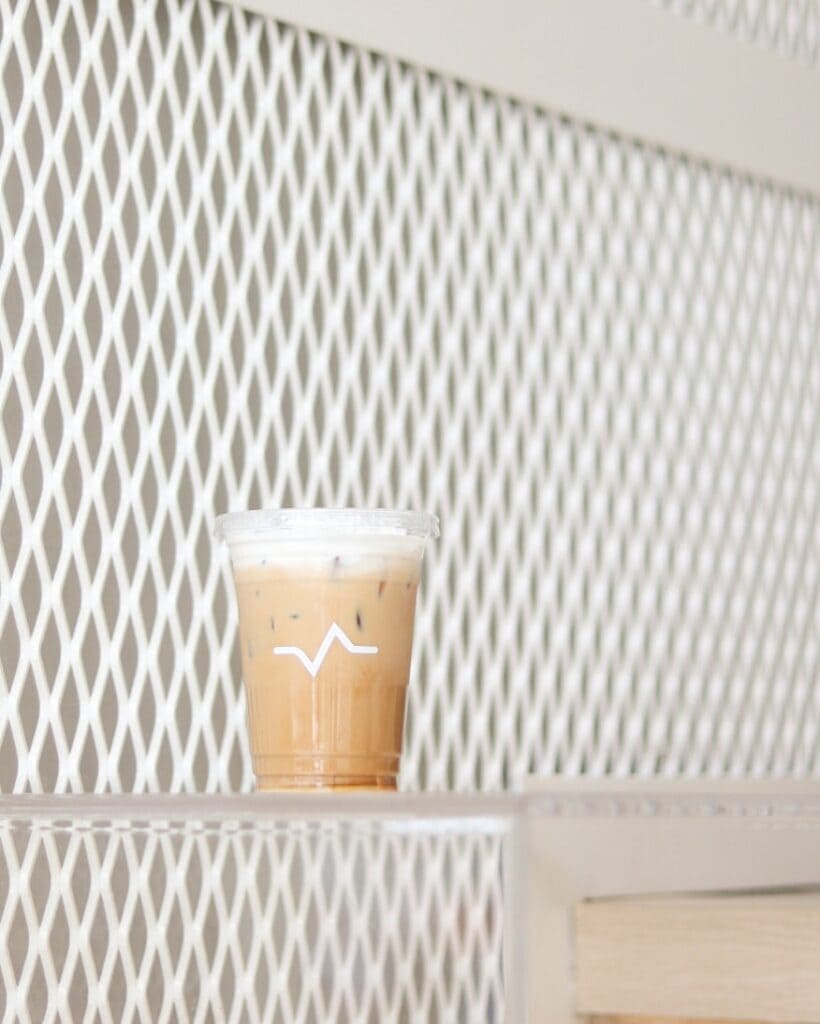 Hot Beverages
Make some way because these collections are coming in heat to bring an extra boost to start your day with a warm and calm head.
Hot Americano – Nothing beats the classic when it comes to this coffee drink menu of Palpitate Coffee! It features your favorite espresso shots in hot water giving straightforward flavors and boldness in every sip.
Hot Hazelnut Espresso – This drink is made with espresso that is infused with the nutty essence of delightful hazelnut. It provides an extra warm mood and a very comforting experience.
Hot Belgian Chocolate – The richness you don't want to miss is here to give you the finest comfort of this Hot Belgian Chocolate that highlights the premium Belgian chocolate that has a velvety and cocoa-rich texture you will surely love.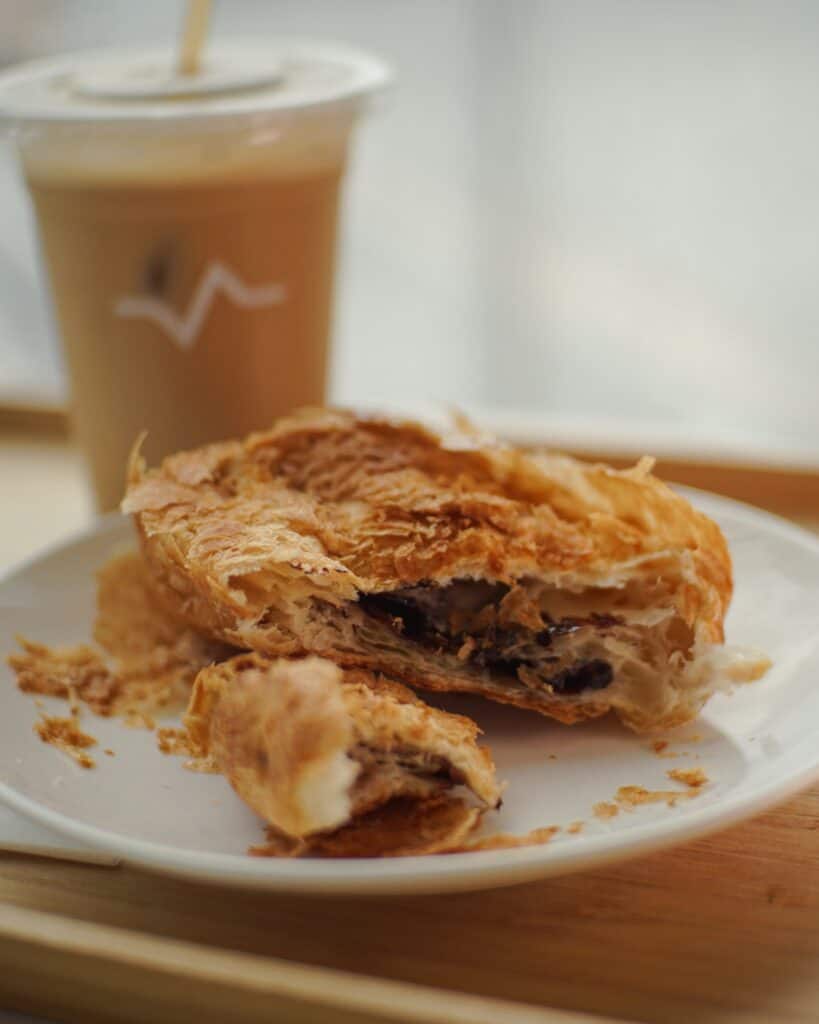 Hot Mocha – This delightful fusion of espresso and steamed milk is made especially with the level of chocolate infused in this drink resulting in a chocolatey experience in hot drinks.
Hot House Blended – This is the signature Palpitate Coffee drink that highlights premium quality beans that provide a well-balanced sip and flavorful coffee experience.
Other Beverages
If you cannot decide what to drink or if you're not in the mood to sip a flavorful and aromatic coffee, these three citrusy drinks are here to give you the aromatic therapy you need to spike up your day.
Strawberry Au Lait – Starting with this creamy and fruity drink that features perfectly blended strawberries on milk that features a delightful and refreshing sip of this Strawberry Au Lait.
Bergamot Passion Tea – The soothing feeling this drink provides is on another level. This Palpitate Coffee menu features an aromatic high-quality essence of Bergamot that highlights a fruity kick on this passion fruit tea.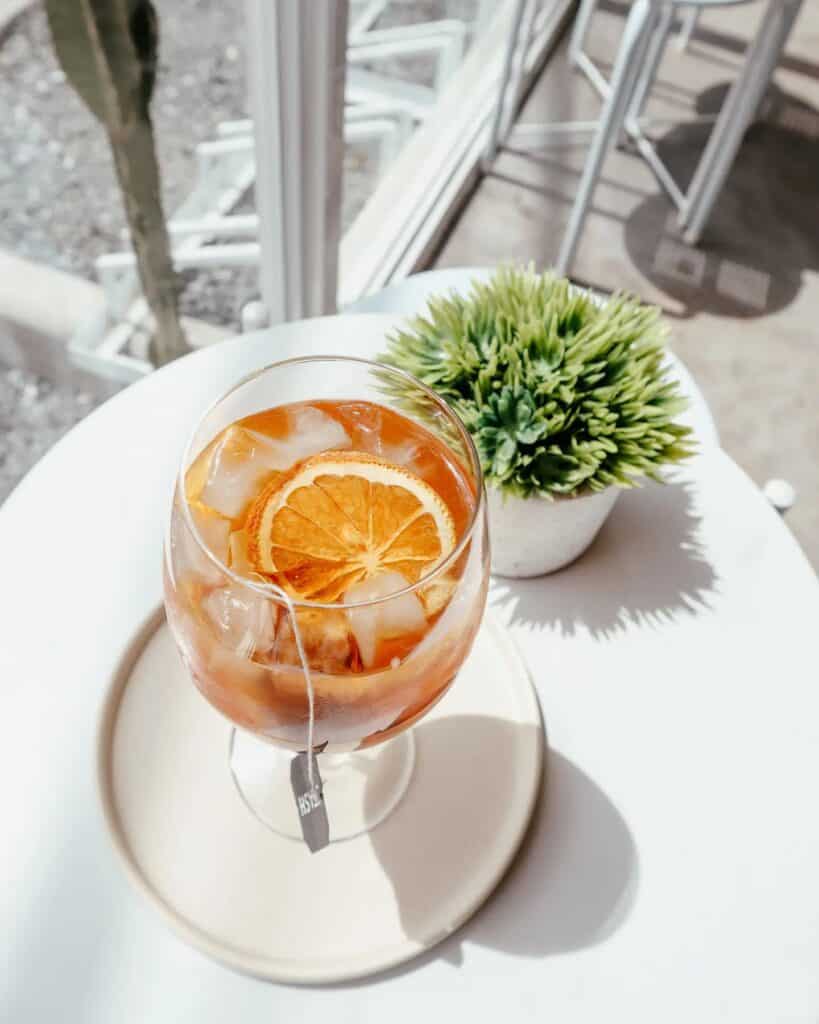 Raspberry Citrus Tea – This zesty tea is here to combine the citrusy and the sweetness of a raspberry tea giving you an extra brightness to your day.
Palpitate Coffee Menu Delivery
Are you craving an iced coffee but you are tired or too worn out to go outside? Well, you can now get your favorite coffee from Palipaiate via food delivery right to your doorstep. You can have your coffee delivered through third-party delivery services such as FoodPanda Philippines which offers a very smooth interface and efficient delivery service and transaction. They also have various vouchers to have a special discount on your order.
Social Media Pages
Dive into the world of Palpitate Coffee and hit that follow button for a one-way ticket to caffeine heaven! As they cherish followers, you'll gain access to their exclusive "Palpitate Perks." Expect surprise giveaways, live brew sessions, and virtual coffee tastings. Plus, your feedback will shape its menu.
Facebook: https://www.facebook.com/palpitate.philippines
Instagram: https://www.instagram.com/palpitateph
Frequently Asked Questions 
What type of cuisine does Palpitate Coffee offer?
Palpitate Coffee offers you a perfect formula of coffee that will bring an absolute boost to your day.
What is Palpitate Coffee known for?
Palpitate Coffee is famous for its Iced Blended drinks such as its Iced Caramel Macchiato, Iced Matcha, and Iced Spanish Latte.
What are the operating hours of Palpitate Coffee?
Palpitate Coffee typically runs its operation from 10 AM to 10 PM.
Where is Palpitate Coffee located in the Philippines?
Palpitate Coffee has now 8 branches available nationwide, these eight branches are located at:
QC (Quezon City)
Taytay
Antipolo
Tanay
San Mateo
Pampanga
Davao
Iloilo
Conclusion
In conclusion, Palpitate Coffee is definitely something that will never disappoint to recommend to your friend. It is a perfect place for coffee hopping activities to spend during your weekends. They indeed offer perfectly brewed coffee and well-blended drinks that highlight various textures and flavors. I also love how wide-ranged and diverse their collection is from their Iced Drinks to their Hot beverages and as well their Other Menu that features tea or no coffee drinks. The place is nice and a perfect way for other aesthetic Instagram shots you post on your feed.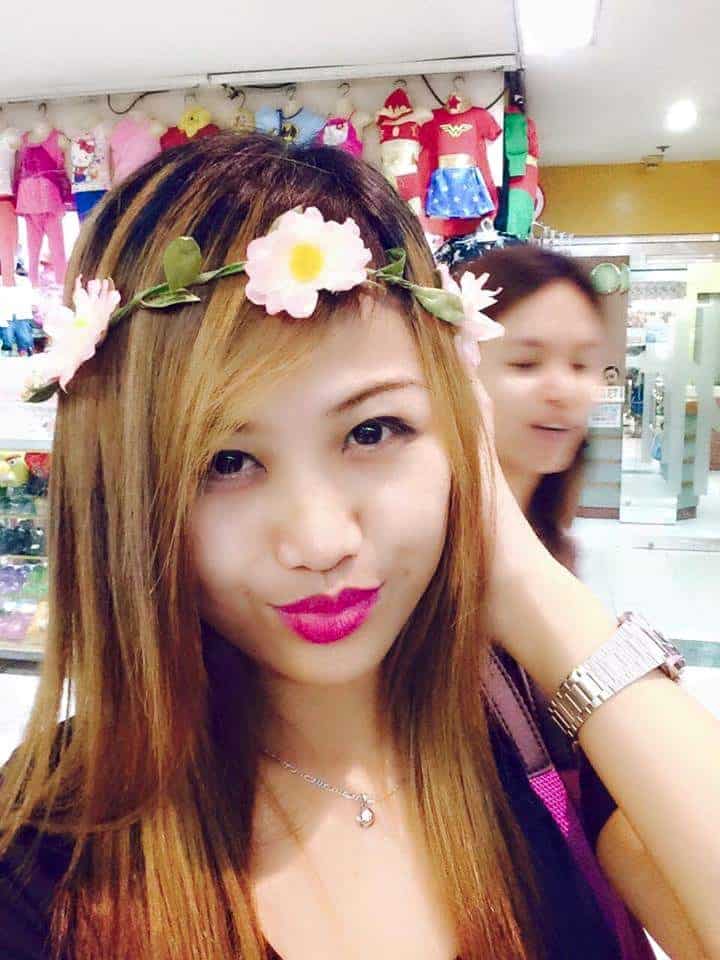 Hello! I'm Shaoyeu Cassandra, a mom who spends most of my time at home, and when I'm not busy, I enjoy writing blogs. I live in Cavite, and I really love talking about the menus of different restaurants.
So, I decided to share my thoughts on the menus of some fast-food places. I'm hoping my take on them can be like a helpful guide for you to decide what tasty treat to go for next. I hope you discover something you really enjoy! Thanks for stopping by!