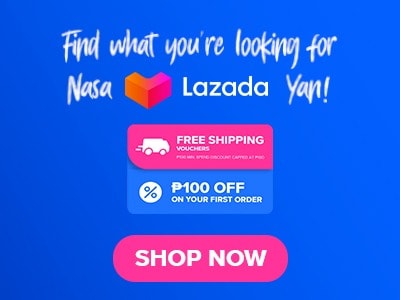 The DADS World Buffet Menu showcases the wonders of the world. With this restaurant, you can get to feast on all corners of the world inside one place, over one deliciously filled table. They offer not only the most excellent, unique, and popular foods from different countries and places around the globe, but also offer promos to cater to different events such as birthdays, graduations, anniversaries, and so, so much more. This World Buffet is not just any buffet, or any place to eat with friends or family, this is an experience, a tour, and a memory to be made.
Below, you'll find the updated list of DADS World Buffet menu prices.
MENU
PRICE (Php)

Starters

Caesar Salad
Chef's Salad
Asian Salad
Macaroni Salad
Waldorf Salad
Kamayan Salad
Potato Salad
Glazed Marbled Potatoes

Meryendads

Nachos
Tacos
Corn Dog
Tokwa't Baboy
Pork Siomai
Asado Siopao
Chicken Fet
Lumpiang Shanghai

Sides

Dads Paella
Dads Lasagna
Linguini Marinara
Spaghetti Bolognese
Egg Drop Soup
Yang Chow Fried Rice
Birthday Noodles

Meryendads

Palabok
Mixed Pancit
Arroz Caldo
Baked Macaroni / Kiddie Spaghetti
Carbonara

Mains

DADS US Roast Beef
Dads Ham
Dads Callos
Sweet & Sour Pork
Chicken Hot Salad
Roast Beef w/ Mushroom Sauce
Salisbury Steak

Meryendads

Mini Burger
Dinuguan
Pork Barbecue

Desserts

Triple Chocolate Mousse Slice
Ube Cake Slice
Blueberry Cheesecake Bar
Dulce de Leche Bar
Red Velvet
Leche Flan
Fruit Salad
Ginataang Halo Halo
Puto Bumbong
Turon

Desserts

Iced Tea
Lemonade
Cucumber Lemonade
Blue Lemonade
Mango Juice
Orange Juice
About DADS World Buffet
DADS World Buffet offers dine-in and delivery services with several addresses including SM Megamall, Metro Manila, Mandaluyong, Ortigas Center, and Epifanio de los Santos Avenue. With hours that open from 11 AM to 3 PM, and 4 PM – 8 PM depending on the day, they shall serve and present culinary heaven that will never seen the light of day, had it been in other restaurants.
DADS World Buffet Main Menu
The main course is the most important and biggest dish in a meal. This is where the entreé is served, and it is the longest, heaviest, and most memorable part of the whole feast, a great meal is usually determined by a great main dish, as it is the only star of the show, and it is important to showcase that by letting it shine, giving it minimal to no defects and problems, and being the best it could be. That is reflected, shown, and honored in the main dish menu of DADS World Buffet.
DADS US Roast Beef – DADS US Roast Beef is known to be a staple – it is one of the most known, delicious types of meat in the US with facts about it like it being rich in protein, beneficial in terms of health, and simply out of the world. It is boneless and always tender when cooked.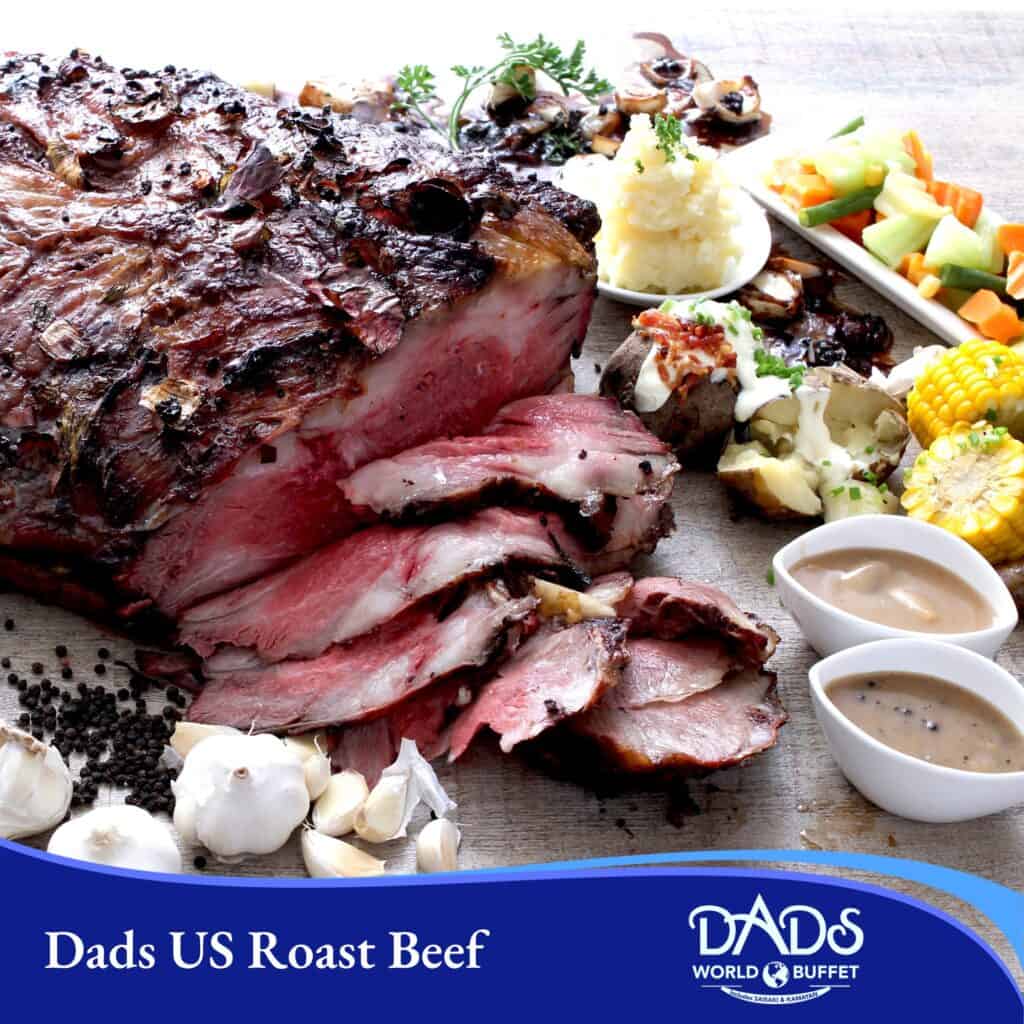 Sweet and Sour Pork – Sweet and sour pork is a Chinese stir-fry with pork tenderloin slices, pineapples, onions, and even peppers. These are one of the most known Chinese dishes which, in their language roughly translates into 'ancient pork'. The process of making these involve frying the pork until it is crunchy, and then mixed with sauces that make it win the name Sweet and Sour. Speaking of the name, it is a perfect blend of the two worlds, not too much of one, and morphs into one of the greatest entreés it could be. Personally, it is my favorite menu from the DADS World Buffet.
Salisbury Steak – Salisbury steak is a mix between hamburgers and meatloaf, made with delicious beef patties prepared with intricate processes and served with gravy that is made with all the same processes. It is served more than a patty than a loaf and tastes excellent.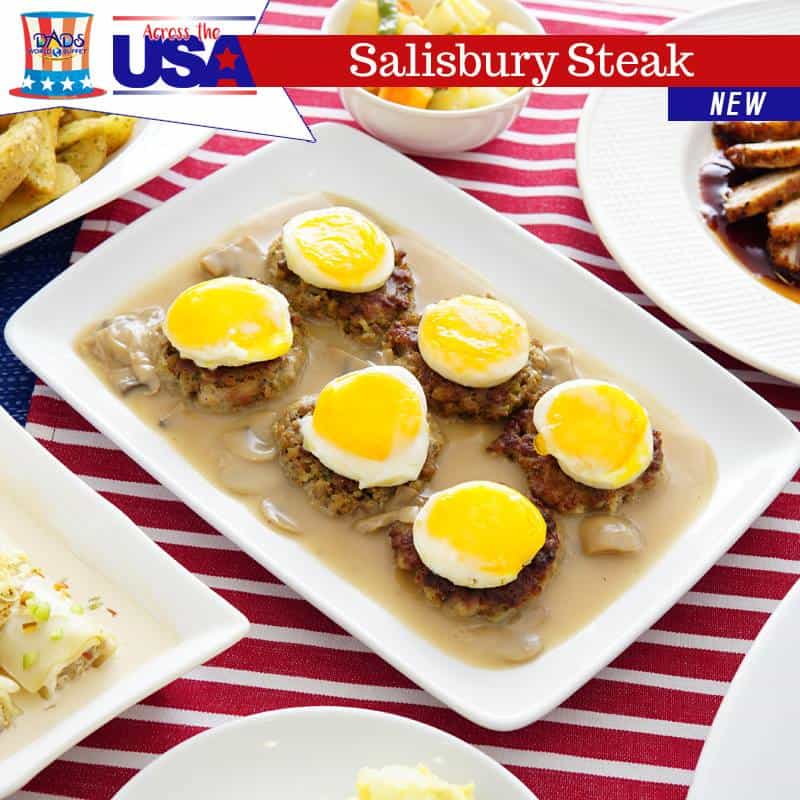 Sides
Side dishes are food served amongst main courses. They accompany them for reasons such as amplifying the taste and flavor profile of the meal. These said 'Side Dishes' could be in the form of soup, vegetables which are steamed, and many many more. They are enjoyed by people of many ages, sizes, and groups, and side dishes have plenty of versions depending on the country from which they are from and the cultures that align with them. With DADS World Buffet, a person shall never have to be curious about what other cuisines have to offer under the category of Side Dishes menu, as they offer a range that could arguably be as much as the globe!
Egg Drop Soup – Egg Drop Soup is a Chinese broth that is soup that is made with chicken broth, green onions, and of course, eggs. It is a meal that is served for children when they have illnesses, and reminds everyone of home, and not just that, but the Chinese culture, and its wonders.
Yang Chow Fried Rice – Yang Chow Fried Rice is another Asian dish that is not an ordinary plate of fried rice, but an exemplary version that includes a variety of proteins rather than focusing on one such as chicken or pork. The origin of the food's name is Yangzhou in China where according to tails, sailors incorporated their leftovers from previous meals such as lunch into fried rice to produce a full dinner!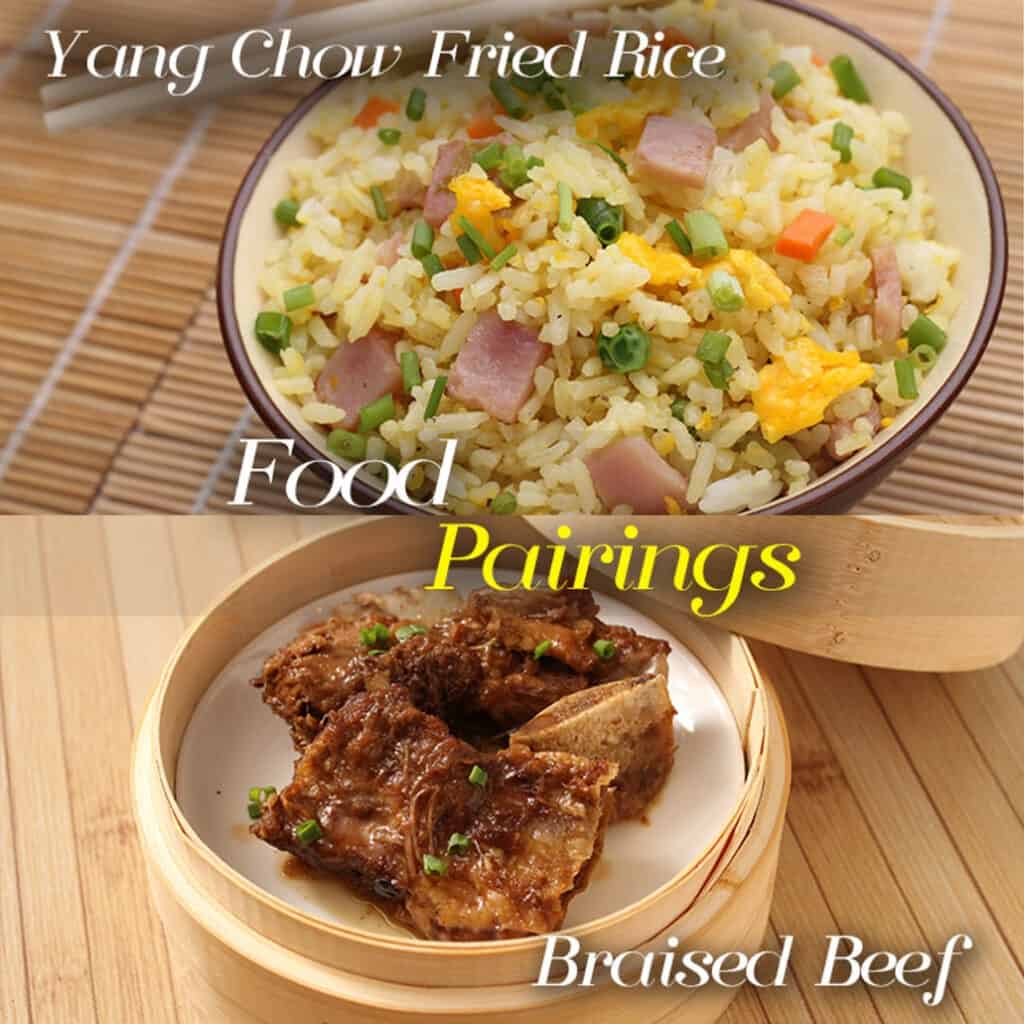 Birthday Noodles – Birthday Noodles are what we put in one very special occasion – yes, birthdays! This is a Chinese meal wherein long noodles are prepared, and this is done in order to wish someone's life further prolonging, and provide the celebrant with hope.
Arroz Caldo – First, up for the side dish under 'Meryendads' is the Filipino-approved Arroz Caldo, or, Aroskaldo. This DADS World Buffet menu has a strongly ginger-flavored chicken and rice with toasted garlic, scallions, and black pepper on top. It is typically served with a hard-boiled egg and either calamansi or fish sauce as a dipping sauce. For a bit of history, these are Filipino words that mean hot rice. With Spanish and Chinese influences is this delicious meal.
Baked Macaroni or Kiddie Spaghetti – The final side dish under 'Meryendads' and side dishes, in general, is the Baked Macaroni or the Kiddie Spaghetti. The latter name is there as Baked Macaroni, or Macaroni and Cheese is a beloved dish for children because of its homely taste, creamy cheese, and nicely cooked pasta. It is popular in the regions of the US, but a lot of cultures from around the world have created their own versions of this meal.
Starters
Starters – also called appetizers, are dishes that are given to customers and visitors once they arrive at the table and begin their feasts, all to get themselves ready for meals. Just like any other part of a hefty feast, starters have different variations and versions depending on all the cultures surrounding them, and that is what Dad's is here for.
Caesar Salad – Caesar Salad is one that is made of croutons, and romaine lettuce, mixed inside a dressing with eggs, lemon, Parmesan Cheese, Worcestershire Sauce, anchovies, and olive oil. For taste, this salad has an incredibly creamy flavor, mixed with the excellent tang hints of savory sauce, and a bit of crunch, thanks to the croutons.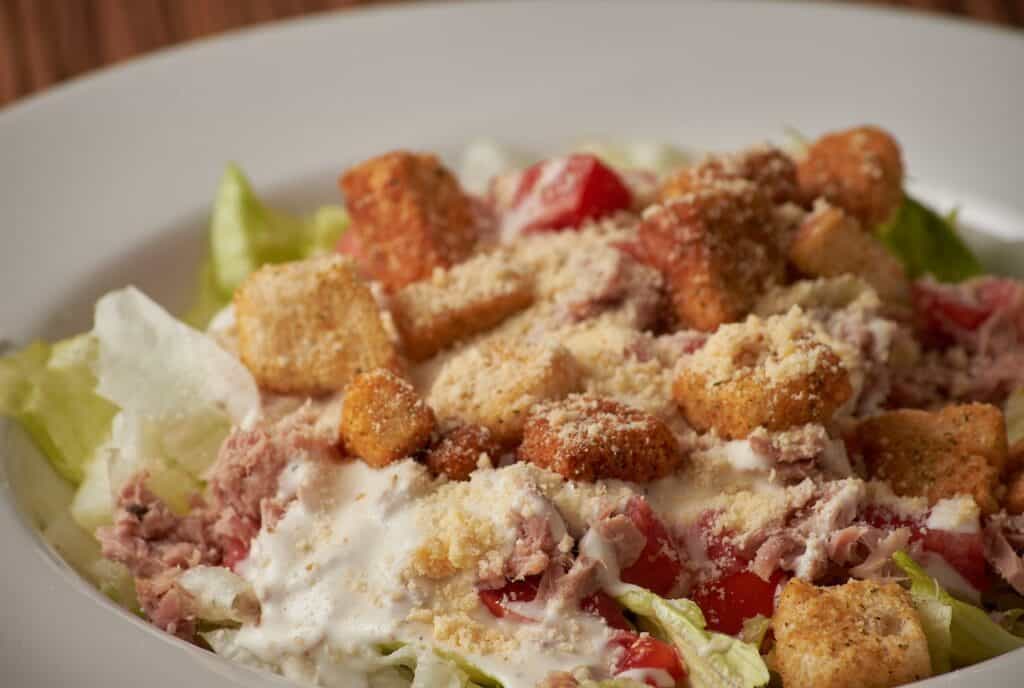 Waldorf Salad – This DADS World Buffet menu originates from the Waldorf Astoria Hotel in the respected 1890s, and who's the original creator of the salad is Oscar Tschirky, is a simple, savory salad made with apples, celery, walnuts, and grapes, all in a creamy mayonnaise dressing that envelopes it perfectly. This is an excellent salad for fruit lovers, and furthermore, it is incredibly light on the stomach – great for starters.
Glazed Marbled Potatoes – Potatoes are a staple in multiple cuisines around the world. They're versatile, delicious, and not to mention incredibly healthy! From mashed to fried, they are a constant on tables and plates, and no meal can be possibly complete without them. Now, Glazed Marbled Potatoes are baby potatoes that are steamed and cooked, seasoned well, and served onto plates with precision and techniques, it is a must try, as it shows what DADS could do with homely ingredients such as potatoes, and in their smallest form.
Lumpiang Shanghai – First up from the 'Meryendads' section is the lovely, well-known, and beloved Lumpiang Shanghai. Coming from the Philippines with the cultural influence of the Chinese, this is an egg roll with ground meat – usually pork, mixed up with vegetables including carrots, onions, and several delicious seasonings. This resembles the Chinese egg rolls in terms of the process by which it is made, taste, and presentation.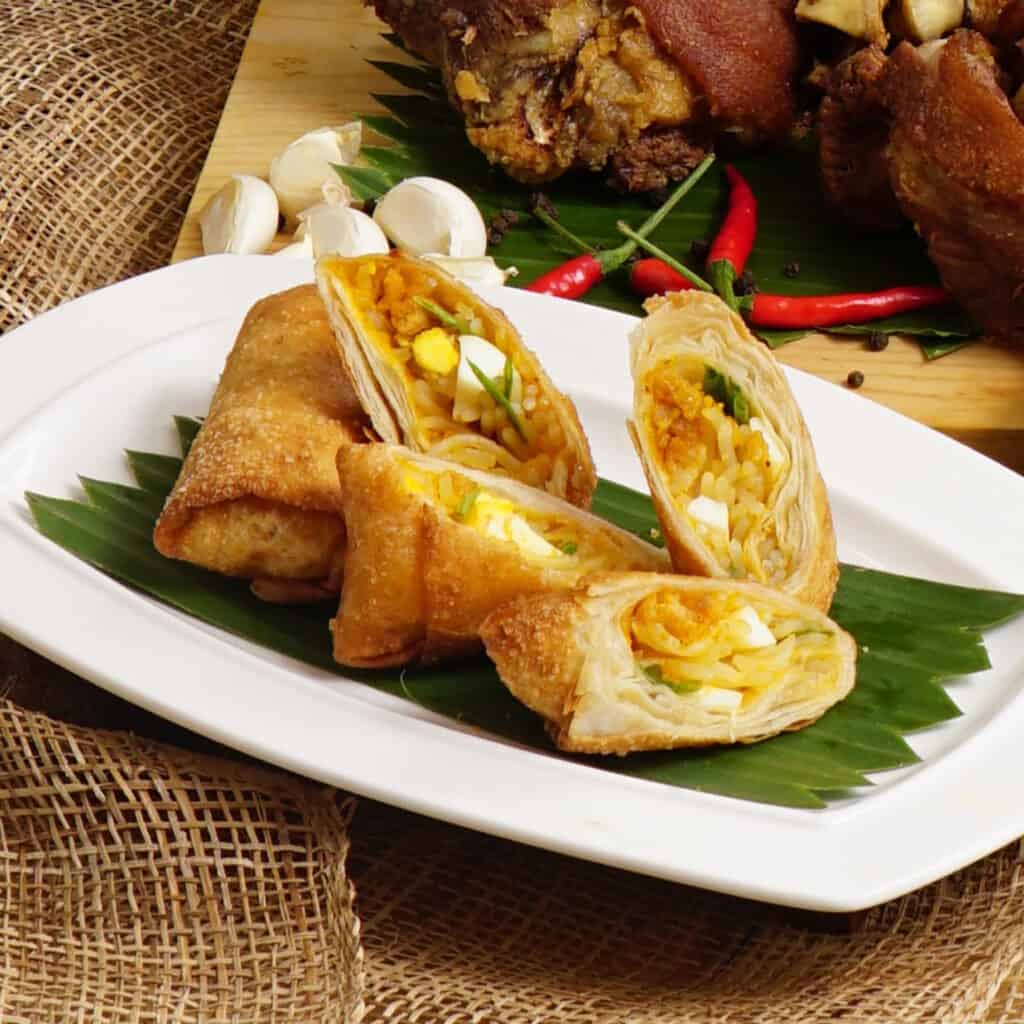 Corn Dog – Corn Dogs are from DADS World Buffet Meryendad's menu. These feature hot dogs inside cornbread batter, prepared, cooked, and plated by the house. They are deep-fried to perfection until the exterior is crispy and the insides come out with juices! There is a Korean take on these corn dogs and they involve mozzarella cheese insides, rice cakes, and even fish cakes! With the taste, the textures, and everything around it, it has become an irresistible meal to buy, especially for Starters.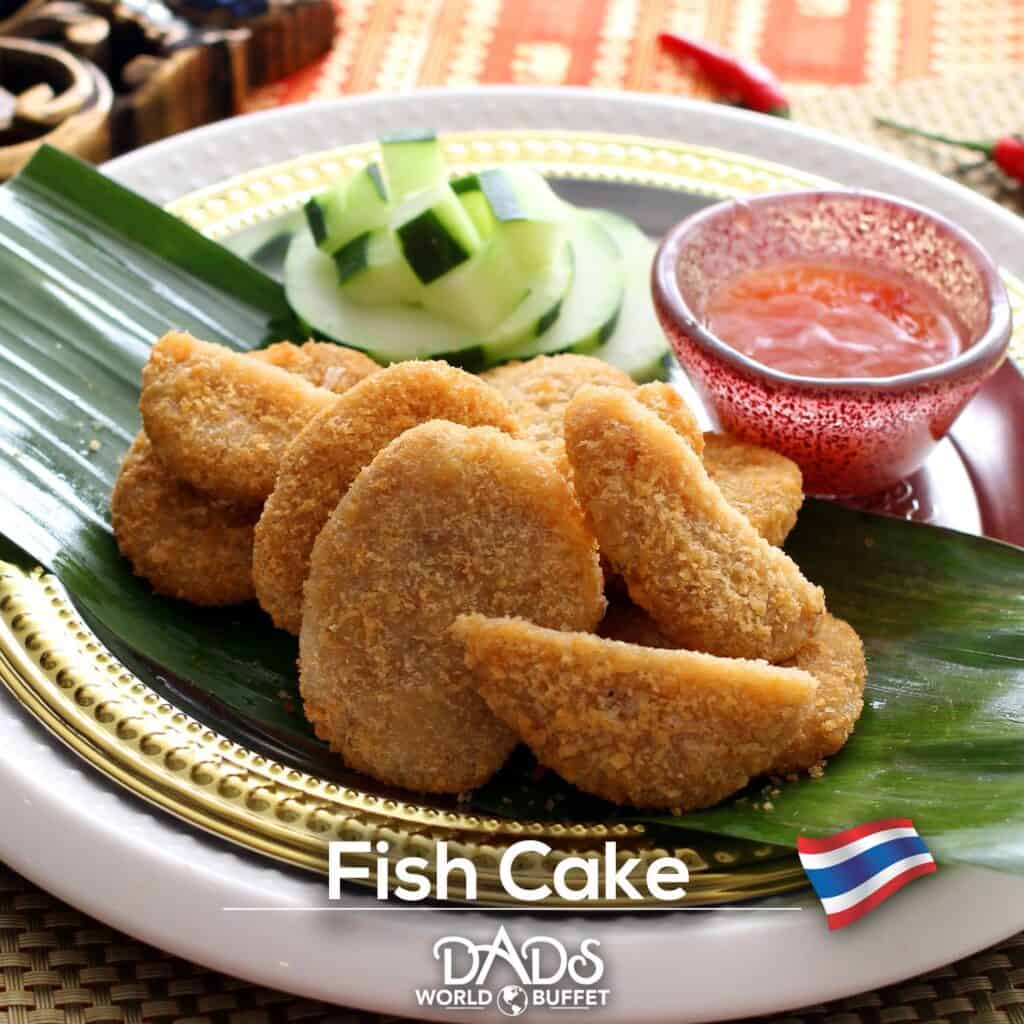 DADS World Buffet Menu Promos
DADS World Buffet, in all its glory, brings home Promo menu suiting birthdays, groups, and several other events, they cater those events in the best way possible and give prices that align exactly and greatly with everything the 'Promo' entails. These are some of the promos available and offered at DADS World Buffet.
Graduation Promo – The Graduation Promo is a promo for all graduates and moving-up students who shall dine on the day of the graduation day, even seven days after in any of the Dad's branches with two full-paying guests who are adults.
Birthday Celebrant Promo – The Birthday Celebrant Promo entails all that needs to be said. It is a Free eat-all-you-can for a Birthday Celebrant who shall eat at the Dads SM Megamall branch, along with the Padre Faura branch within 15 days which include the actual date of birth, seven days after, and before, along with 2 adult companions who shall pay full.
One Free for a Group of 10 – For people who absolutely adore dining in groups, this is the best dining option. For each group of ten dining people, there shall be given one free buffet as the other 9 shall dine. The prices depend on the day and holidays, and the branches involved in the promo are the Padre Faura branch and the SM Megamall branch.
DADS World Buffet Menu Delivery
Even though Dad's world Buffet is usually a dine-in sort of place, they still do offer Delivery services, and this could be in the form of Viber or text, with the numbers; 0917-898-8844 for their West Avenue branch, and 0917-896-1757 for their SM Megamall branch, and even with Food Panda and Grab Food.
Talk to DADS World Buffet PH Staff
If you have concerns about the restaurant, you can send a message to their social media pages and their staff will surely respond back to you. They are active in posting their updates, rest assured your inquiries will be read. Their social media links are provided below and I highly recommend you follow them.
Facebook: https://www.facebook.com/dadsworldbuffet
Instagram: https://www.instagram.com/dadsworldbuffet/
Twitter: https://twitter.com/dadsworldbuffet
Email: [email protected]
FAQs
Who owns Dad's World Buffet?
The owner of Dad's World Buffet and other houses such as Sambo Kojin and more, someone seen as a visionary and imaginative man with the culinary world, is Vicvic Villavincencio who founded this and is the president of the company behind DADS and so many others – First Foods.
How to reserve at Dad's Buffet?
Making reservations are more than beneficial. These result in the customers and visitors ensuring their time at the place or restaurant by having their spots guaranteed. In a place as prestigious as Dad's, it is a must. Now, making reservations, numbers such as +63 2 86363785, +63 2 86331758, or +63 917 8961757 could be contacted and inquired for more clarifications.
What is the best way to enjoy a buffet?
Buffets are exquisite forms of dining where visitors and customers enjoy their meals through self-service, as a cycle. They could go and eat as much as they like, how much they like, inside a time given to their customers. There are many ways to eat and enjoy buffets, and they include; digesting easy-to-eat foods before the buffet itself so they could reserve a room in their stomachs and get the full experience of the buffet, dressing comfortably is also one way to enjoy buffets; you enjoy buffets, you tend to take up space in your clothing, and so, wearing ones that not only fit you but also have space for more is great.
To enjoy buffets, they should also know which food is which, what foods make up the meal, and more. That way, they have a background on the selection and won't eat something they might regret for the time being, and not enjoy fully. Most of all, enjoy and get the experience, and once you're full, don't push it, as to avoid any complications with your stomach and digestion.
Conclusion
DADS World Buffet menu offers an exceptional culinary experience by bringing together the finest cuisines from South America, North America, Europe, and Asia. Their menu not only showcases the exquisite flavors but also tells the unique stories and histories behind each dish, providing a culturally enriching dining experience.
This restaurant is a perfect choice for family gatherings and friend reunions, as it offers a diverse selection of premium quality dishes that cater to different palates. From scrumptious appetizers to mouth-watering main courses and delectable desserts, DADS World Buffet has something for everyone.
But what makes the DADS World Buffet truly remarkable is the memories that it creates. It's a place where people can let go of their worries, smile, and enjoy the delightful food and company of their loved ones. With their tagline, "The cuisines of the world. Premium choices. Premium Goodness. Everyday.", They live up to their reputation of being a go-to destination for foodies and those seeking an unforgettable dining experience.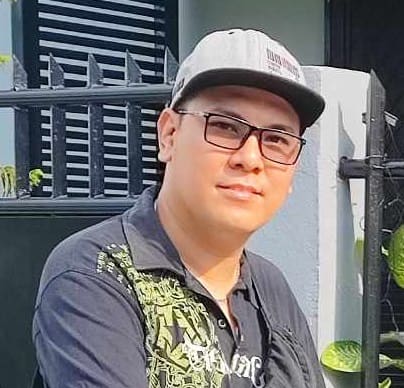 Hi! I'm Nivek Strife, the person who made MenuPH. I'm the one who added most of the popular menus you see on this website, and I really hope you enjoy them! Feel free to check them all out.
Growing up, I was surrounded by lots of tasty foods, like the classic Adobo and the sweet Leche Flan. That love for the many flavors of the Philippines is what got me excited about adding to MenuPH. When I learned how to make websites, I saw the need for a place to show off all the amazing Filipino dishes, and that's how MenuPH started.
MenuPH isn't just a website; it's like a fun journey into food. I've teamed up with famous chefs and found great places all over the Philippines to bring you a bunch of menus that show off the best of Filipino cuisine. Whether you're into the usual dishes or new twists, MenuPH is here to guide you through the rich world of Filipino flavors.
With MenuPH, my aim is to help local businesses, talk about good food choices, and make a group of friends who love food. No matter if you like fancy restaurants or street food, MenuPH has something for you. Come join me on this food adventure as we find great places, taste real flavors, and enjoy the unique food traditions that make the Philippines awesome.