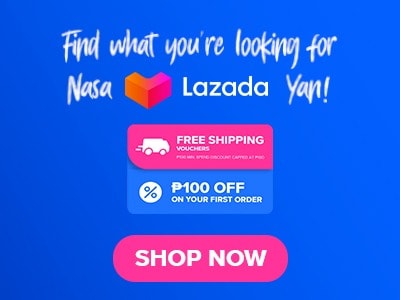 The Cold Layers Cafe menu is dedicated to offering customers the best snow ice desserts in the country. The idea for this cafe was inspired by Taiwan's most luxurious snow ice desserts. They only use the freshest fruits and ingredients to create their famous snow ice desserts, which also helps promote the usage of Filipino products.
Below, you'll find the updated list of Cold Layers Cafe menu prices.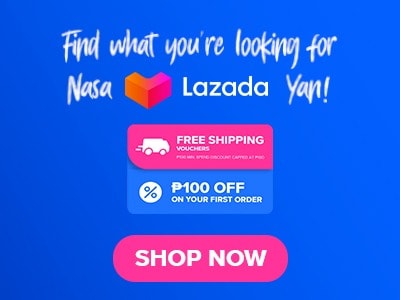 Menu Items
Price (PHP)

Original Serries Snow Ice

Fresh Milk Snow Ice
160
Ripe Straw Berry Snow Ice
480
Dark Chocolate Snow Ice
180
Yummy Ube Snow Ice
190
Sweet Mango Snow Ice
190
Cheezy Cheese Snow Ice
220
Premium Matcha Snow Ice
210
Healthy Soy Snow Ice
220
Milk Tea Snow Ice
180
Yogurt Snow Ice
220
Fresh Avocado Snow Ice
220

Special Series Snow Ice

Let's Split
190
It's Complicated
230
You Got Me
260
Summer Fling
230
Meant To Be
230
First Crush
240
Something Cheezy
240
First Kiss
210
Brown Sugar Milk Tea
220
Mango Float
240
Secret affair
240
Amazing Avocado
260

Starters

Baked Nachos
360
Koori Chicken Chops
180
Fish n Chips
295
Potato Wedges
210

Soup and Salad

Tomato Cream Soup
180
Pumpkin Soup
180
French Onion Soup
200
Koori Chicken Salad
275
Garden Mango Salad
245

Sandwiches

Koori Cheese Burger
360
Grilled Cheese and Tomato Soup
240
Chicken Pesto
285
Tomato Pesto
265
Ham and Mango Panini
265
Philly Beef and Tomato
295
Coldlayers Clubhouse
340

All Day Breakfast

#coslpan#
Glazed Pork tocino
285
Homemade Garlic Beef Tapa
320
Boneless Bangus
310
Bacon and Egg
280
Ham and Egg
265

Pasta

#coslpan#
Coldlayers Pasta
310
Trufle Mushroom
340
Cheezy Meat Lasagna
320

Creamy Chicken Pesto

#coslpan#
Hot Meals
340
Gyudon
320
Shawarma Rice Bowl
320
Burger Steak Bowl
290

Hot Meals

#coslpan#
Boneless Chicken Teriyaki
340
Baked Chicken Casserole
380
Chicken Cordon Bleu
360
Chicken w Fries
340
Tender Pork Chop w Mushroom Gravy
360
Salisbury Steak
320
Baked Pork Chop Casserole
380
Korean Beef Stew
410

Vegetarian Meals

#coslpan#
Meatless Lasagna
320
Unmeat Shawarma Rice Bowl
285
Unmeat Baked Nachos
360
Unmeat Cheese Burger
340
Unmeat Burger Steak
310
Unmeat Sisig
290

Coldlayers Milk Tea

#coslpan#
Coldlayers pearl
120
Wintermelon pearl
130
Chocolate Pearl
130
Pudding
110
Horlicks
140
Ube
140
Ube Latte
140
Grass Jelly Milk Tea
110

Cheese Foam Series

#coslpan#
Classic Milk Tea
120
Blacked Tea
120
Green Tea
110
Wintermelon Milk Tea
130
Chocolate Milk Tea
130
Ube Latter
150
Coldlayers Tea Series
#coslpan#
Assam Black Tea
100
Green Tea
100
Lychee Green Tea
110
Wintermelon Tea
110
Passion Fruit Green Tea
110
Coldlayers Fruit Tea
120

Yakult Tea Series

#coslpan#
Signature Yakult Tea
130
Strawnerru
120
Lychee Green Tea
120
Passion Fruit
120
Green Tea
100

Smoothies and Others

#coslpan#
Mango Aloe
120
Mango Tapioca
120
Mango Graham
150
Strawberry Banana
120
Frozen Chocolate
120
Ube Shake
120
Coffee and Tea
#coslpan#
Americano
100
Caffe Latte
110
Caffe Mocha
120
Capuccino
120
Chocolate
120
Caramel Macchiato
120
Vanilla Latte
120
Vanilla Sweet Cream Coffee
150
Brown Sugar Latte
130
Signature Iced Tea
120
About Cold Layers Cafe
Cold Layers Cafe is located in Quezon City and specializes in drinks, while also providing a few meal dishes on its menu. Their aim is to let their customers enjoy desserts guilt free and just savor their delectable dishes and drinks. They also serve snow ice with toppings of fresh fruits, purees, and other condiments to enhance the flavor of the customer's drinks.
Cold Layers Cafe Menu Best Seller
These drinks are the ones that are commonly ordered by Cold Layers Cafe guests. Their popularity is due to their exquisite taste and reasonable price.
Healthy Soy Snow Ice – One of Cold Layers Cafe's best sellers. It is made from fresh soy milk that is healthy for the customers. This snow ice has a very smooth texture that literally melts in your mouth!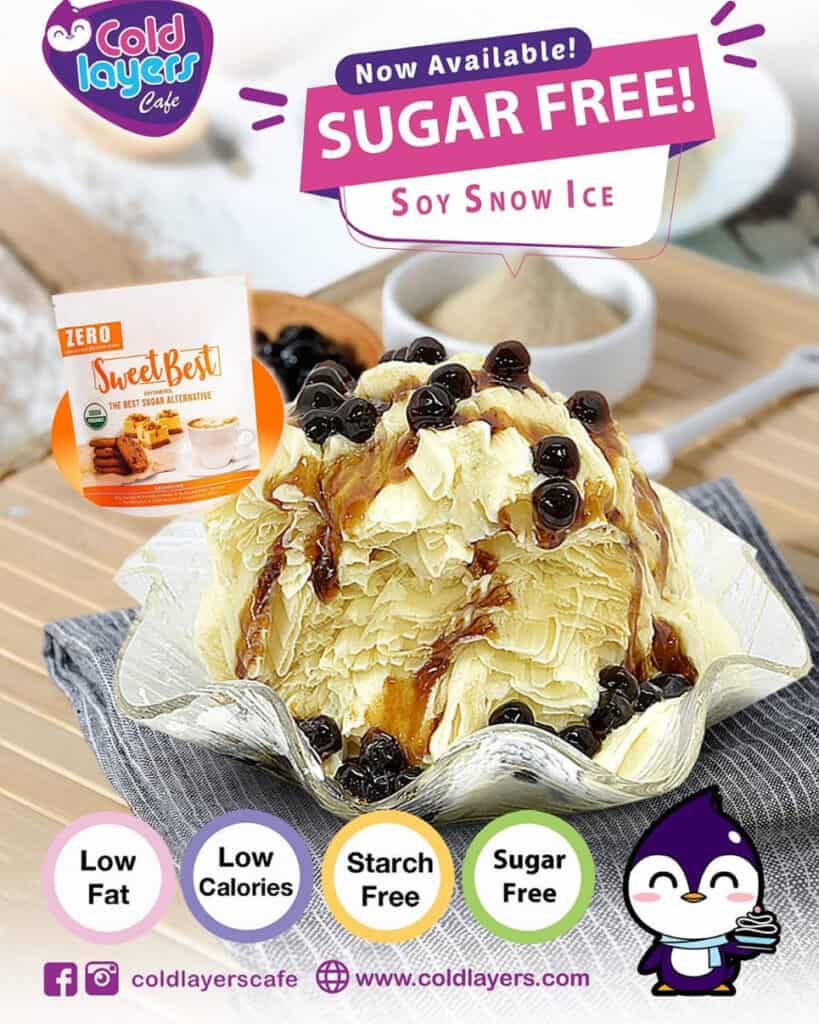 It's Complicated – This special snow ice from the Cold Layers Cafe menu is made with ube, tapioca, and homemade leche flan. At the top is the shredded cheese, which not only makes it look good but also enhances the flavor.
Dark Chocolate Snow Ice – Made from real coca, it has a dark, smooth, and creamy texture. Any chocolate fan won't able to resist its delicious, chocolaty flavor!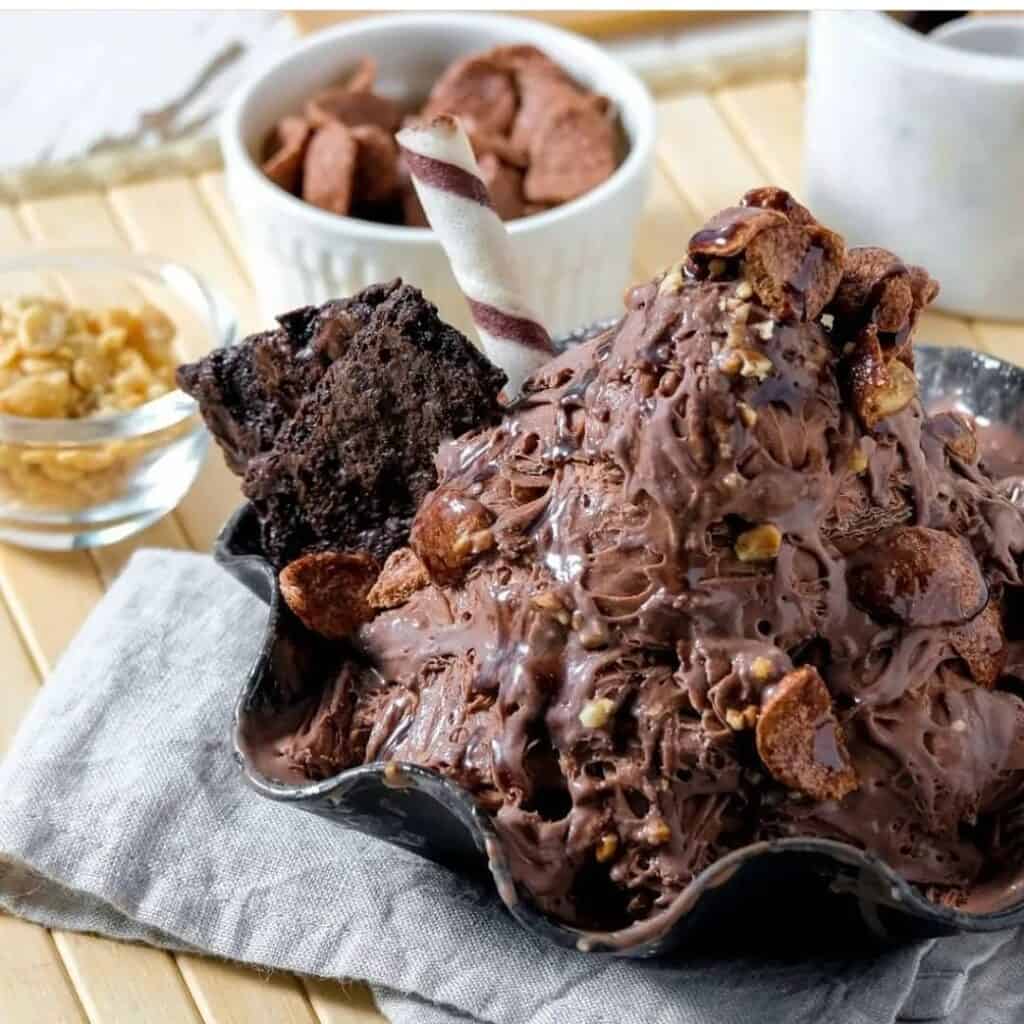 Original Series
This menu is made up of snow ice creams which are made up of ice that is sweetened with a dairy-based liquid to add some flavor.
Fresh Milk Snow Ice – This original snow ice is made up of a light and creamy texture. Fresh milk blends well with the ice creating a sweet flavor that won't get you jaded.
Ripe Strawberry Snow Ice – A refreshing snow ice with strawberry flavor. It is made with a fresh strawberry puree that strawberry lovers would love!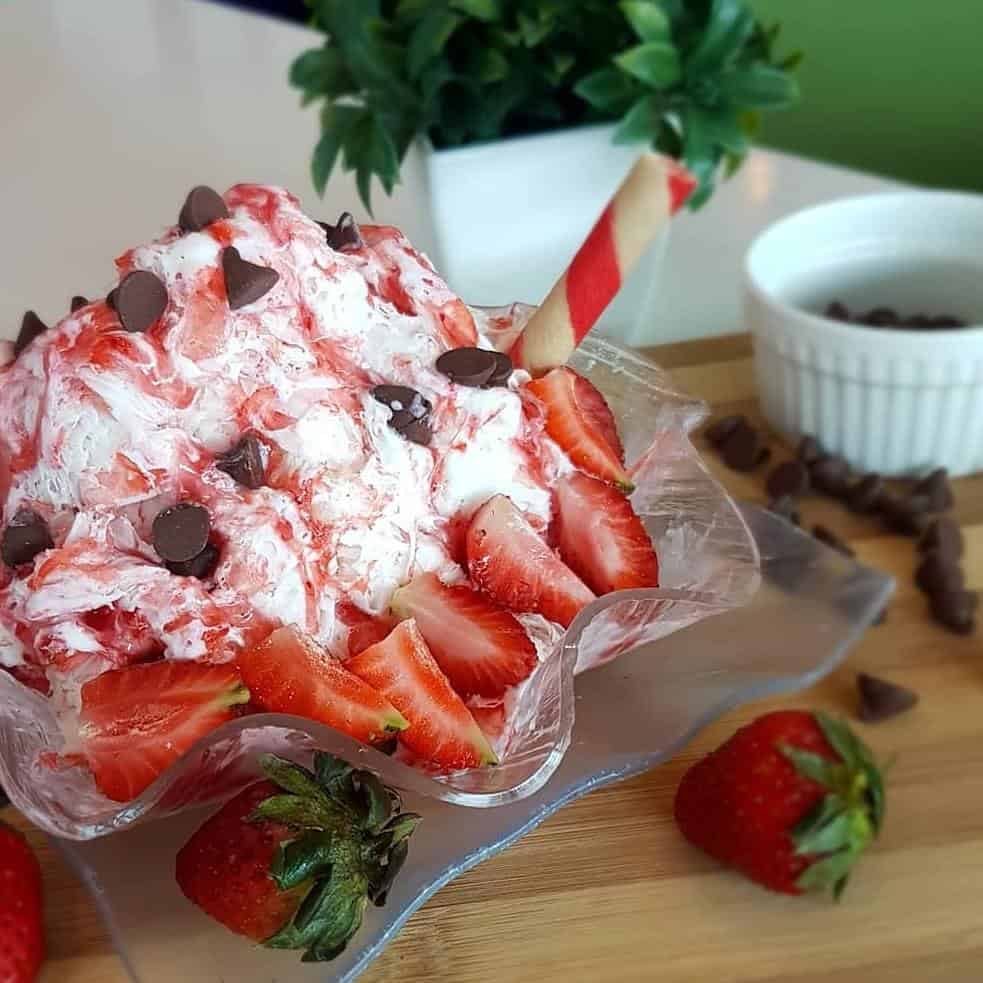 Milk Tea Snow Ice – This original drink from Cold Layers Cafe is made from authentic oolong tea that was brewed for perfection! It is the perfect drink for milk tea lovers.
Cold Layers Cafe Menu Special Series
This menu is also made up of snow ice creams that are made a little bit more special than the original series. It's perfect for customers who love to add a little twist to their drinks.
Let's Split – A snow milk snow ice that is sprinkled with nuts, sliced fresh bananas, and drizzled with chocolate and strawberry syrup to enhance its flavor. Cherry is also placed on top for aesthetic purposes.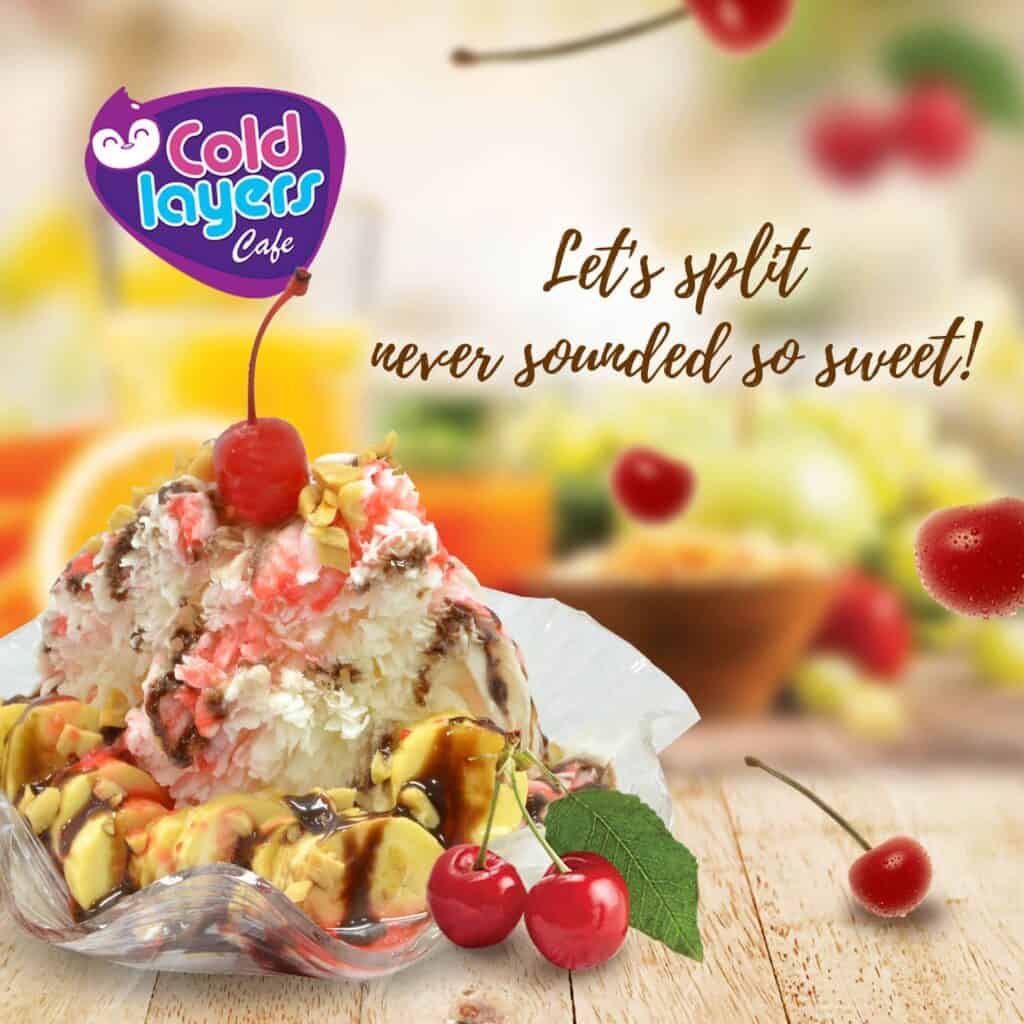 Something Cheezy – A cheesy snow ice cream that was drizzled with chocolate syrup. For a unique taste and appearance, graham powder, and cheese cubes are put on top of this delicious treat!
Summer Fling – This menu from Cold Layers Cafe is made of freshly sliced mangoes, then drizzled with mango puree to enhance the taste of the mango. Additionally, it is topped with nata jelly to add a little bit of chewy texture.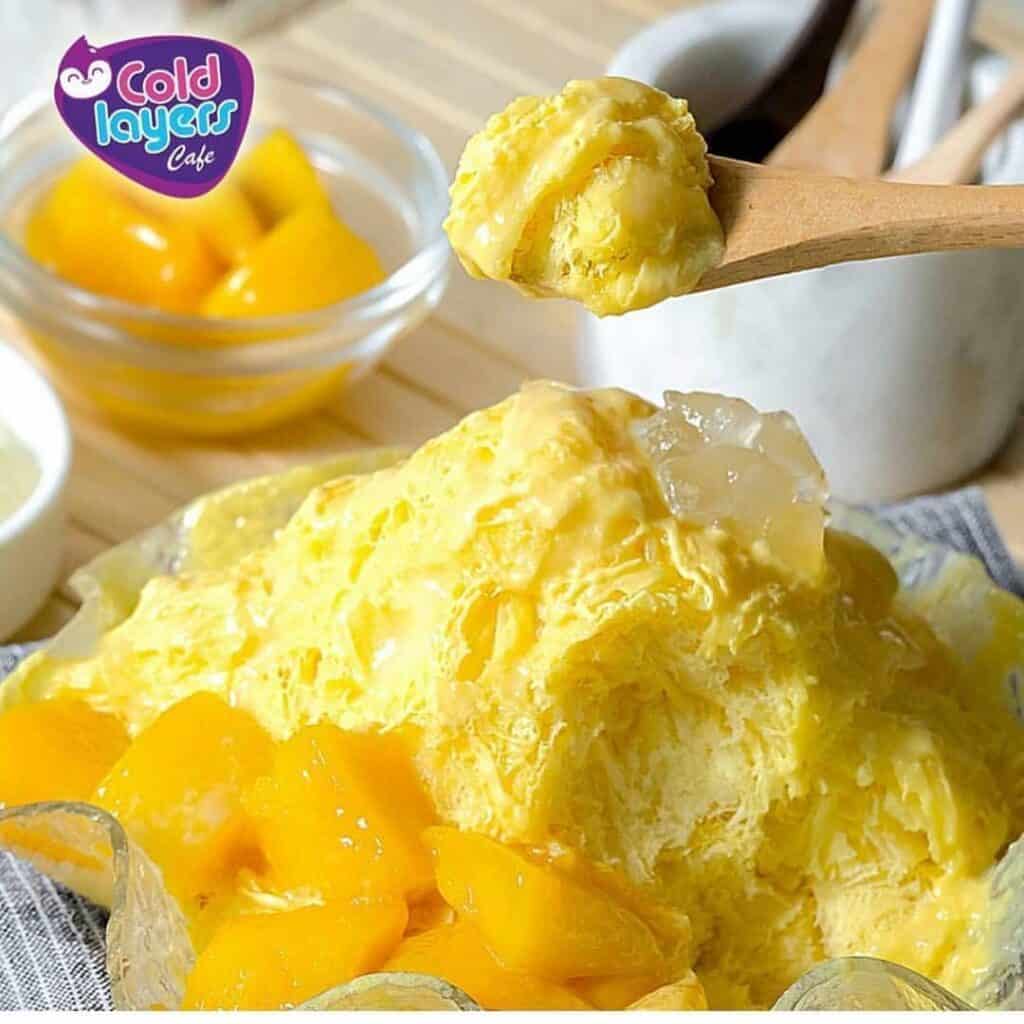 Starters
This menu comes with a wide variety of dishes that are served hot or cold before the main course.
Baked Nachos – Also a best seller at Cold Layers Cafe, their baked nachos are made with a delicious combination of a variety of ingredients like cheese, mayo, sour cream, tomatoes, and other ingredients that were arranged in many layers.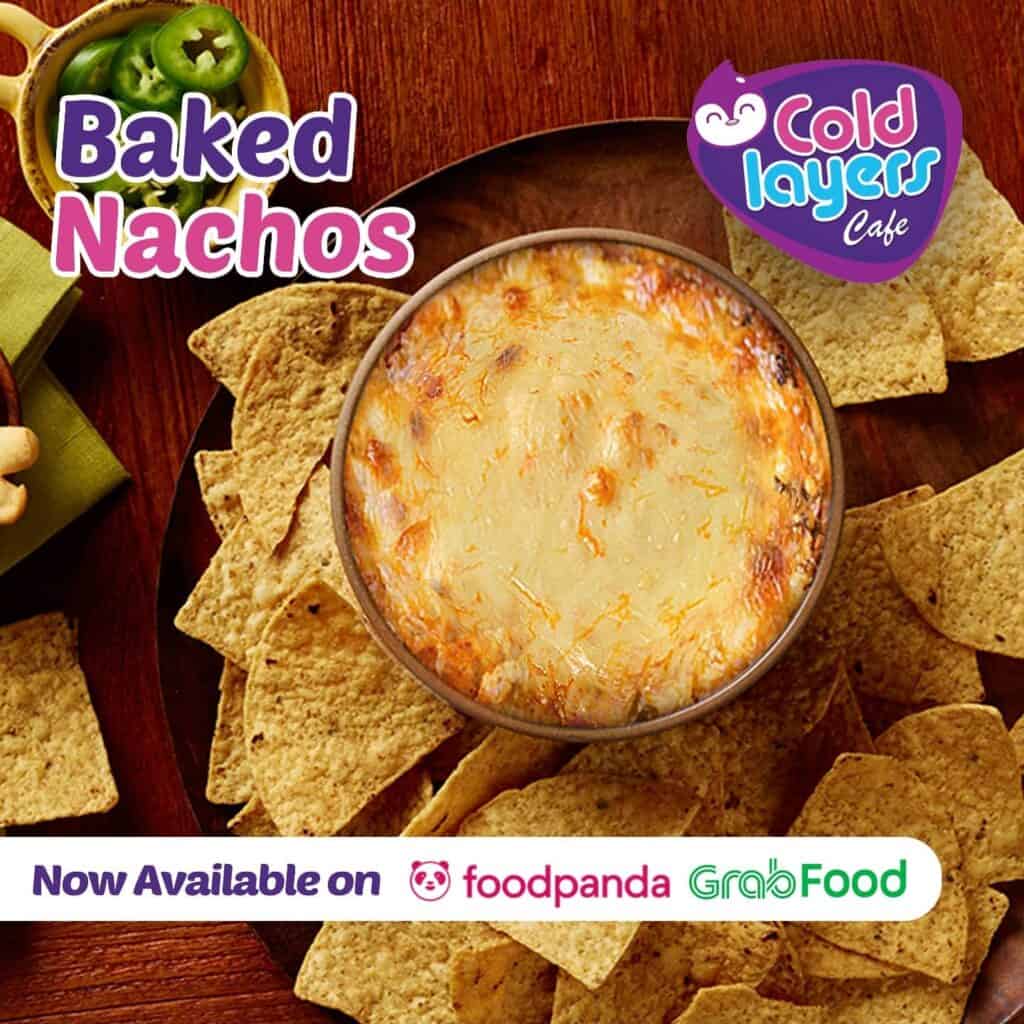 Koori Chicken Chops – This dish is one of the customers' favorite snacks! It is a Taiwanese-style crispy fried chicken chop that is best paired with Cold Layers Cafe's milk tea.
Fish n Chips – It is a crispy fish filet that was fried until it was golden. Cold Layers Cafe's Fish n Dips are served with French fries and their homemade tartar sauce.
Potato Wedges – This is a signature dish of Cold Layers Cafe that is made up of deep-fried potato wedges and served with their homemade cheese dip.
Best Milk Tea and Drinks
This menu is composed of Cold Layers Cafe's best tea and drinks that are very popular with their regular customers.
Classic Milk Tea with Cheese Foam – This is a cold tea with a family milk layer flavored with sweet cream cheese and whipping cream that is sprinkled with sea salt.
Chocolate Milk Tea – Due to the high cocoa content, the texture of this milk tea is incredibly smooth and tastes delicious. It is the ultimate comfort drink that can be served both hot and cold.
Green Tea – This drink is a dietary supplement that helps improve mental alertness and promotes weight loss. Green tea is perfect for those who love tea and just want to keep it healthy.
Soup and Salad
Cold Layers Cafe serves both soup and salad menu as they can be somewhat called "best friends." They can make for one of the best lunch or dinner experiences when they are served simultaneously. And while any salad can be paired with any kind of soup, there are some combinations that really stand out.
Sandwiches
Diners don't need to force themselves into a rice meal if they are watching their diet. Cold Layers Cafe also serves not only meaty sandwiches but also healthier ones that are good for their diets.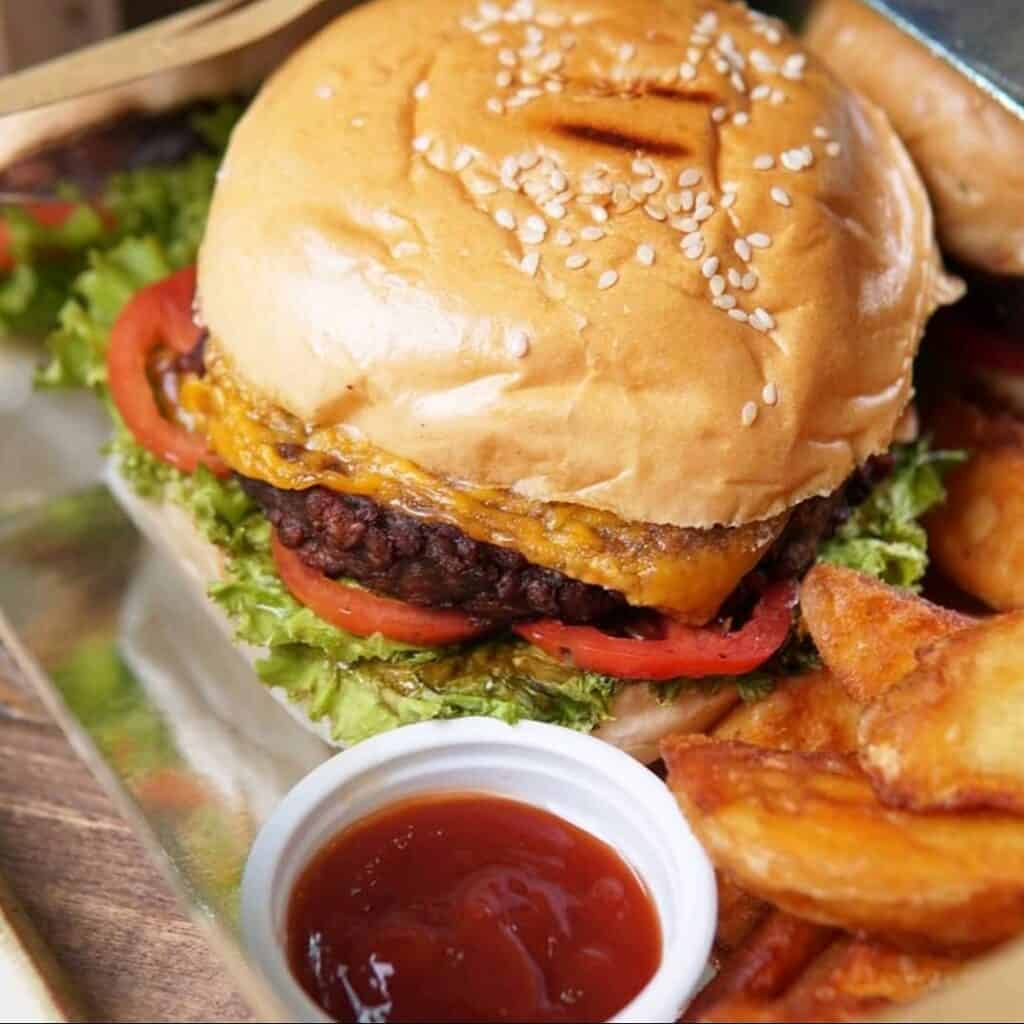 Hot Meals
This menu is composed of foods that are served at a palatable temperature ranging from 110° to 120° F and are consumed by their diners in one sitting.
Party Packages
These dishes are meant for a large group of guests that visits Cold Layers Cafe. It provides them convenience as they won't need to order their foods individually, instead, they can just opt to choose the party packages.
Cold Layers Cafe Menu Delivery
Cold Layers Cafe is delighted to announce that all the dishes on their menu are now available for delivery, providing customers with the utmost convenience and saving them valuable time when they are craving their favorite food and drinks. With the aid of popular food delivery apps such as FoodPanda and GrabFood, ordering from Cold Layers Cafe has never been easier. By simply downloading one of these user-friendly apps on your mobile device, you can easily access Cold Layers Cafe's online store and explore their wide range of delicious offerings. So why wait? Indulge in your cravings today and enjoy the convenience of doorstep delivery from Cold Layers Cafe.
Social Media Pages
Cold Layers Cafe is highly active on their social media pages, consistently updating them with the latest news about their restaurant. By following their accounts, you can stay up to date with all their current promotions and discount codes, which you may have the opportunity to take advantage of when placing an order. Don't miss out on these exclusive offers – make sure to follow Cold Layers Cafe on their social media pages listed below.
Facebook: https://www.facebook.com/coldlayerscafe
Instagram: https://www.instagram.com/coldlayerscafe/
Website: https://www.coldlayers.com/contact-us
Conclusion
Despite the fact that their specialty, milk tea, is what made Cold Layers Cafe famous, they have significantly broadened their menu over time. They currently provide a wide variety of snacks, including rice meals! This cafe is a must-visit if you want to have a taste of their delicious drinks, while also enjoying their delectable dishes.