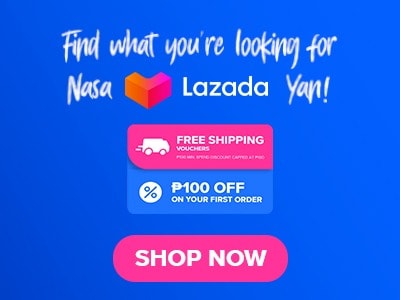 The Commune Cafe menu is known for its flavorful coffee made with local beans. Its coffee consists of espresso-based, hand-poured brewed, and iced coffee. It also provides non-coffee beverages such as milk, chocolate, teas, sodas, water, and beers. This restaurant also offers food items such as crostini, classics, pandesal, panini, pasta, rice bowls, and all-day breakfast meals.
Below, you'll find the updated list of Commune Cafe menu prices.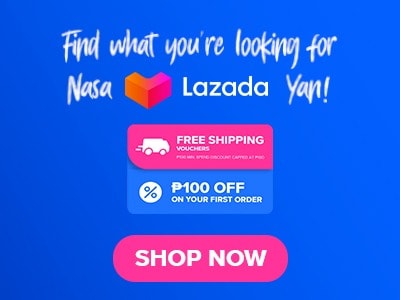 Menu Items
Prices (PHP)

Espresso-Based Coffee

Cortado
140
Doppio
140
Espresso
100
Flat White
140
Piccolo Latte
115
Ristretto
100
Americano
110/145
Café Latte
130/160
Café Mocha
150/170
Cappuccino
130/160
Macchiato
115/145

Hand-Poured Brewed Coffee

Commune Blend
120/150
Peaberry
175/205
Single Origin (100% Arabica)
165/195

Iced

Cold Drip
150
Iced Americano
115/145
Iced Latte
125/165
Iced Mocha
155/175
Iced Toddy (18-Hour Cold Brew)
155/190
Iced Toddy With Milk (18-Hour Cold Brew)
175/190
Affogato
230
*Soy Milk Upgrade
35
*Salmond Milk Upgrade
40

Non-Coffee

Chilled Milk
120/150
Chocolate (Hot)
125/140
Chocolate (Iced)
130/160
Hot Milk
105/135
Iced Tea
115/125
Brewed Tea
125
Fresh Lemonade
195
Fresh Orange
195

Sodas

Coke
75
Coke Zero
75
Royal
75
Sprite
75

Water

Still
65
Sparkling
130

Beer

Cerveza Negra
90
Premium
88
San Miguel (Pale, Light, Apple)
80
Super Dry
88
Craft Beer
Ask The Counter About Current Selection
Wines And Spirits
Ask The Counter About Current Selection

Crostini

Bacon Tomato Mozza
278
Cheese Pimiento
228
Tuna Melt
268

Classics

Croque-Madame
235
Croque-Monsieur
210
Grilled Cheese
295

Pandesals

Pork Adobo, Salted Egg, And Mayonnaise
120
Spam, Egg Salad, And Crudites
155

Panini

Cheese Pimiento Panini
155
Commune Club
395
Grilled Herb Chicken
315

Pasta

Crab Roe Pasta
355
Mushroom Cream
310
Pesto Cream With Grilled Chicken
295

All Day Breakfast

Bangus A La Pobre
295
Beef Tapa
305
Chicken Tocino
240
Dangit
245
Pork Tocino
240

Rice Bowls

Chicken Adobo
260
Chicken And Pork Adobo
275
Kimchi Fried Rice
310
Pork Adobo
260

Rice Options

Adobo Rice
50
Garlic Red
60
Garlic White
30
Steamed Red
50
About Commune Cafe
Commune Cafe is founded by Rosario Juan to bring people together and to provide a venue where people can host different events. Her love and passion for coffee and conversations inspire her to build a cafe. It takes pride in its coffee, featuring local beans directly sourced from farmers in coffee-growing areas in the Philippines.
Commune Cafe Menu Best Seller
Commune Cafe is a well-known place that offers flavorful and creative coffees. These are some of the best sellers of this cafe that are highly commendable and recommended by its customers.
Cappuccino – This is one of the favorite coffees of its patrons as it has a delicious and distinctive taste. Its creative design is the special feature of this coffee that makes it enticing and visually appealing.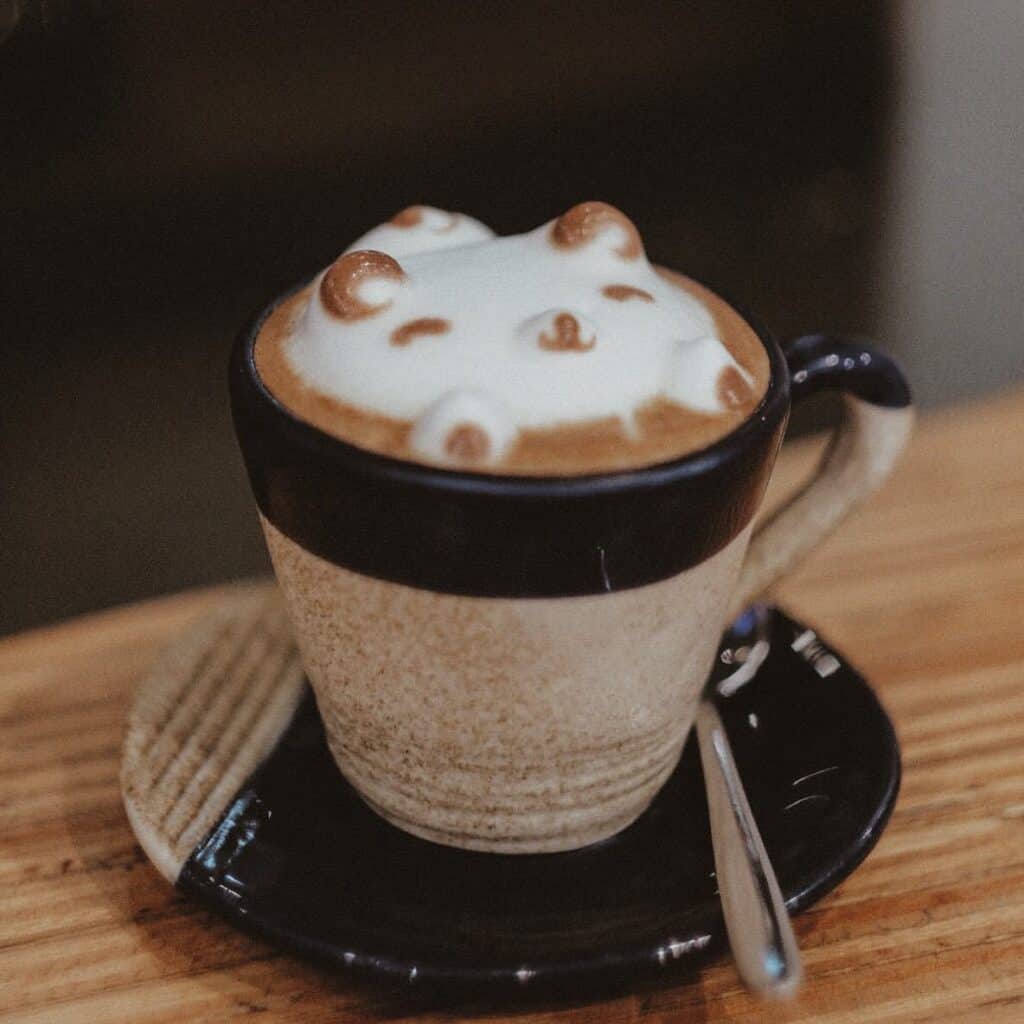 Affogato – A delicious coffee-based dessert where Carmen's Best Madagascar ice cream is poured with a shot of full-flavored espresso. It can be upgraded to soy milk or almond milk for those who want to make it more flavorsome and creamier.
Pesto Cream with Grilled Chicken – This Commune Cafe menu is a mouthwatering cuisine where pasta is cooked in a creamy pesto sauce and other special ingredients. The grilled herb chicken laid on it is also garnished with pesto sauce, making it more satisfying.  
Grilled Cheese – Grilled cheese is one of the classic dishes packed with cheesy goodness. This cuisine is ideal for cheese lovers as the brioche is filled with four different kinds of cheese. The savory flavor and gooeyness of melted cheese complement well with the taste and texture of bread. 
Danggit – Danggit is a popular traditional breakfast viand commonly served in Filipino homes, which is why people are familiar with it. The crowd loves the crunchiness and saltiness of this dish. It is served with garlic rice, sunny-side-up egg, atchara, and tomato salsa, giving diners a satisfying meal.
All Day Breakfast
The All-Day Breakfast of Commune Cafe consists of traditional Filipino viands such as tapa, tocino, daing, and bangus ala pobre. These meals are locally known as "silog meals," as they are paired with garlic rice and egg.
Beef Tapa – It is one of the well-known breakfast dishes loved by people from different walks of life. This cuisine is made with marinated beef with an appetizing aroma, delicious taste, and tender meat.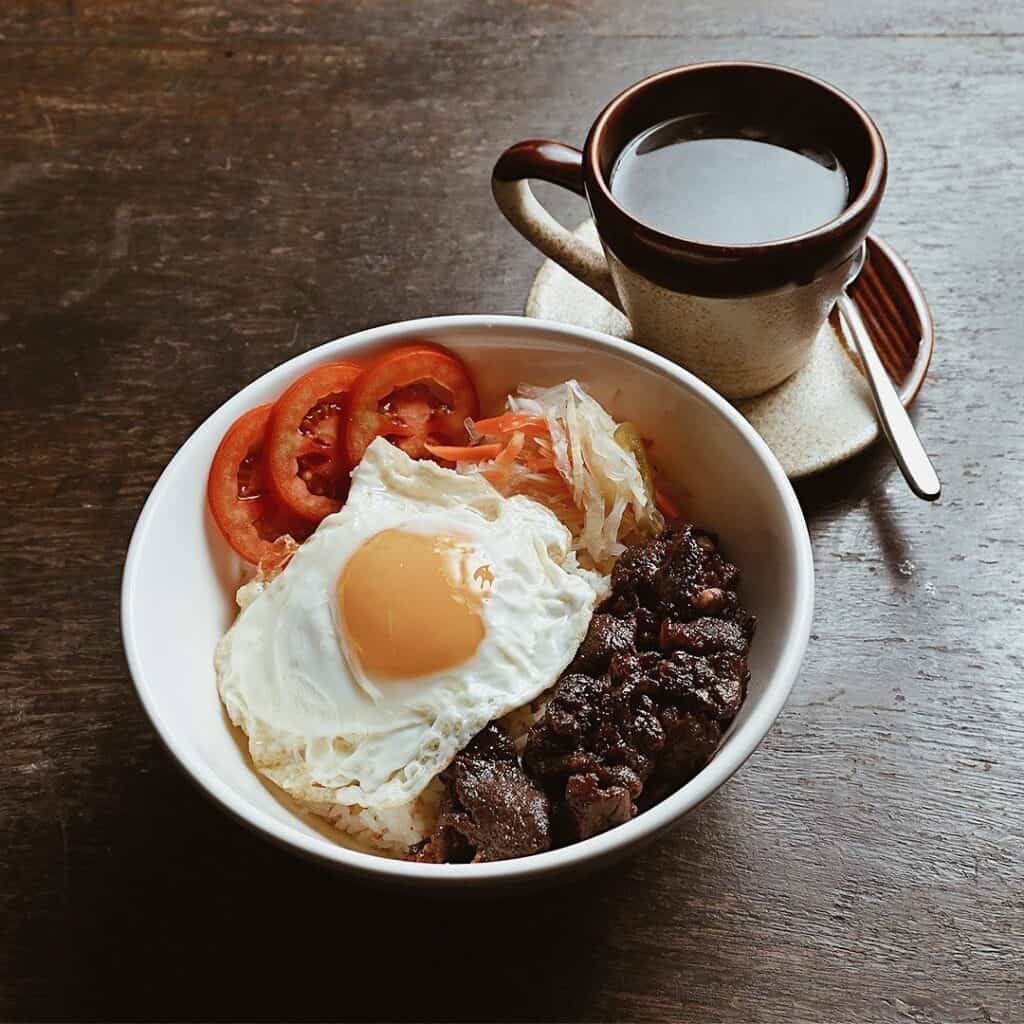 Tocino – Tocino is a savory viand loved by people for its sweetness and tenderness. It is well-marinated to make each bite flavorful and gratifying. The tocino served by this restaurant is available in pork and chicken variations.
Bangus a la Pobre – This is known as an economical cuisine as the ingredients that come in this dish are budget-friendly. It is made by coating the milkfish with flour and frying it. A special sauce and spices such as onions and garlic are garnished on it, making it satisfying.
Crostini
Commune Cafe offers crostini, where slices of toasted and baked baguettes are topped with cheese, tomato, and other items. These crostinis are ideal for those who want a light, convenient, and yummy dish.
Cheese Pimiento – The cheese pimiento crostini of this restaurant is simple as it is prepared using a few ingredients. It may be simple, but it has a delicious taste as the flavors of bell pepper and cheese toppings of this crostini are combined perfectly.
Bacon Tomato Mozza – This crostini is packed with appetizing flavors as it is topped with bacon, tomato, pesto, and mozzarella. The pesto imparts a rich, earthy flavor that goes well with the smoky, salty bacon, milky mozzarella cheese, and sweet tomato.
Tuna Melt – It is a mouthwatering dish made with tuna and tomato. The melted mozzarella and pesto spread on its top gives a savory and umami flavor that satisfies each bite.
Pandesal
Pandesal is a famous Filipino bread commonly served with coffee and enjoyed in the morning. Commune Cafe filled this pandesal with delicious cuisines to make them more filling, delicious, and pleasurable.
Spam, Egg Salad, Crudites – This is a delicious meal where pandesal is filled with spam, egg salad, and crudites. The salty taste of spam, the yummy flavor of egg salad, and the refreshing taste and nutritious goodness of crudites make it one of the dishes the crowd loves.
Pork Adobo, Salted Egg, Mayonnaise – The pork adobo is a famous traditional Filipino dish loved for its salty, sour, and sweet flavors that match excellently. This pandesal is also stuffed with salted egg and mayonnaise, which adds a delicious taste.
Panini
The panini or grilled sandwiches this café serves are well-loved for their delicious taste. It serves commune club, a special sandwich of this cafe which consists of rosemary chicken fillet, crudites, bacon, and egg salad. Its grilled herb chicken is made with crudites, malunggay bread, and pesto. The cheese pimiento is a good choice if you want a cheesy panini.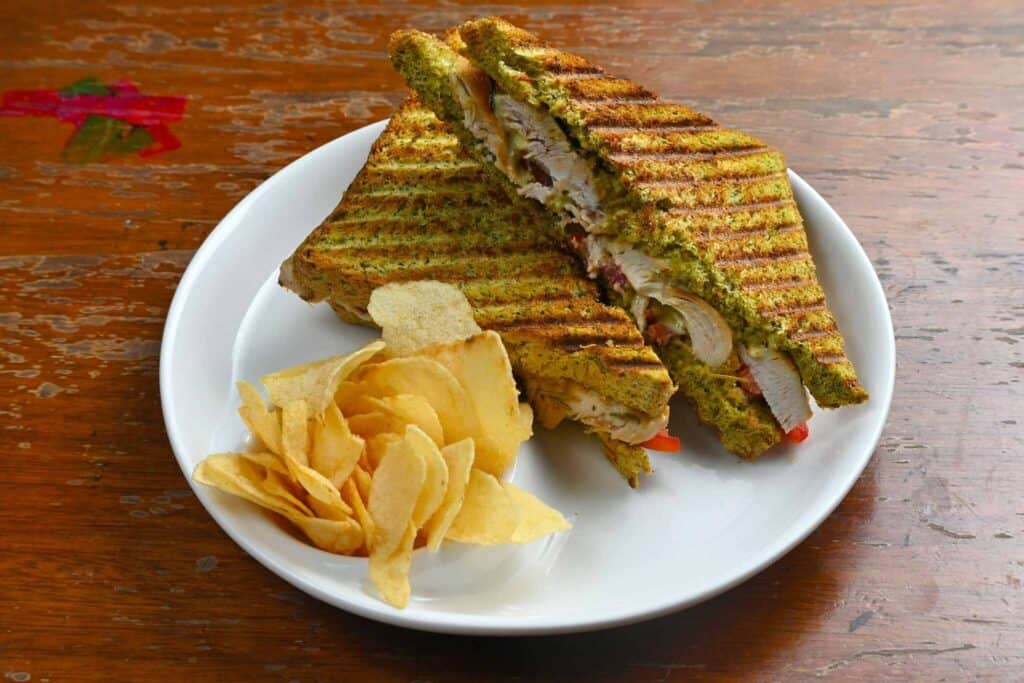 Classics
Commune Cafe serves classic sandwiches that match well with various drinks such as coffee, tea, and lemonade. The grilled cheese it offers is one of the favorites of its diners as it is packed with satisfying goodness. It also provides croque-monsieur, where toast bread is paired with ham, cheese, and bechamel. For those who want a more filling sandwich, it serves croque-madame made with cheese, ham, fried egg, and bechamel sauce.
Commune Cafe Menu Delivery
Commune Cafe offers different delivery options so you can order coffee and food at your convenience. You can order for delivery through the following methods:
1. Via GrabFood – Search the Commune Cafe + Bar – Polari Street on its website or application.
2. Via Viber or Text – Contact them at +63 919 859 5848.
3. Via Facebook Messenger – Message them on their official Facebook Page.
4. Via Website – For coffee beans and other merchandise, visit its official website at https://www.commune.ph/. 
Commune Cafe Social Media Pages
Stay connected with them to get exclusive access to their daily brew specials, seasonal delights, and exciting events. Join the conversation as they explore the art and science of brewing the perfect cup. Their online community is a platform for coffee enthusiasts to exchange tips, stories, and recommendations, creating a vibrant coffee culture.
Facebook: https://www.facebook.com/CommunePH/
Instagram: https://www.instagram.com/communeph
Twitter: https://twitter.com/CommunePH
FAQs
Where is Commune Cafe located in the Philippines?
Commune Cafe is located at 36 Polaris St., Poblacion, Makati, Philippines.
What type of food and beverages does Commune Cafe offer?
The types of food it offers consist of crostini, pandesals, sandwiches, pasta, all-day breakfast, and rice bowls. Regarding beverages, it serves coffee, tea, milk, chocolate, sodas, water, and beer.
Can I make reservations at Commune Cafe?
Yes, you can make a reservation at Commune Café at https://www.commune.ph/contact-us/reservations. 
Does Commune Cafe offer free Wi-Fi for customers?
Yes, Commune Cafe offers free Wi-Fi for customers.
Conclusion
The Commune Cafe menu is known for its coffee made from local beans. This cafe has visually appealing food, beverage, and ambiance, making it Instagrammable. The nice and calm atmosphere makes it a good place to work or study. It is also a great place for cat lovers, as the owners adopted a pair of resident cats.