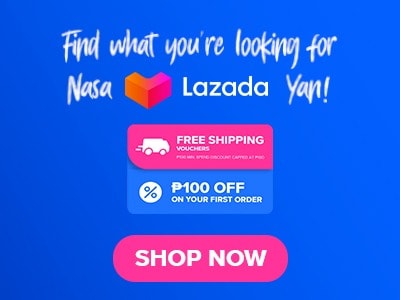 Gringo restaurants offer a diverse and flavorful menu inspired by Mexican-American cuisine. Their menu showcases a range of dishes made with high-quality ingredients and bursting with bold flavors. One of the highlights of Gringo's menu is their flame-grilled chicken that is marinated in a special blend of herbs and spices that results in a tender chicken dish that is full of flavors. In addition to their signature chicken, Gringo offers a variety of Mexican favorites such as tacos, burritos, quesadillas, and enchiladas.
Below, you'll find the updated list of Gringo menu prices.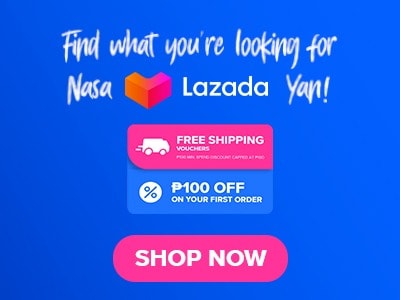 Menu Items
Price (PHP)

Starters-to-eat

Beef Burrito
295
Buffalo Chicken Taquitos
310
Chili Con Carne Tacos (2pcs)
270
Garlic Calamari
310
Grinchos Basket
380
Gringos Nachos - Grande
325
Gringos Nachos - Regular
185
Truffle Queso Quesadilla
185
Spicy Chicken Tacos (2pcs)
275

Amigo- Paborito

1875 Pot Stewed Beef
420
Crispy Catfish
475
Crispy Pork Belly with Mango Salsa
385
Lechon Sisig
360
Onion Glazed Camaron
480
Rancho BBQ Salmon
575
Cuban Beef Lechon
610

Char-Chicken

Half Char-Grilled Southern Blend Chicken
345
Half Char-Grilled Lemon Herb Chicken
345
Quarter Char-Grilled Lemon Herb Chicken
185
Quarter Char-Grilled Southern Blend Chicken
185
Whole Char-Grilled Lemon Herb Chicken
655
Whole Char-Grilled Southern Blend Chicken
655

BBQ-Ribs

Half Smokehouse Back Ribs
745
Quarter Smokehouse Back Ribs
385
Whole Smokehouse Baby Back Ribs
1425

10-10

1875 Pot Stewed Beef
420
Crispy Catfish
475
Crispy Pork Belly with Mango Salsa
385
Lechon Sisig
360
Onion Glazed Camaron
480
Rancho BBQ Salmon
575
Cuban Beef Lechon
610

Pasta

Angus Bolognese Linguine
320
Bacon Cream Fusilli
325
Shrimp Bisque Pasta
410
About Gringo
Gringo is a popular restaurant chain in the Philippines known for its flavorful Mexican-American cuisine paired with a vibrant and casual atmosphere. Gringo's menu features a variety of mouthwatering dishes inspired by Mexican and American flavors. They are known for their specialty which is the famous flame-grilled chicken. Overall, Gringo offers a dining experience that combines delicious food, friendly service, and a festive ambiance.
Gringo Menu Best Seller
This menu is made up of the best-selling dishes in Gringo with a unique Mexican twist that is sure to satisfy.
Crispy Pork Belly with Mango Salsa – It is a standout dish at Gringo with a pork belly that is expertly cooked to achieve a perfect balance of crispy skin and tender meat. The accompanying mango salsa adds a refreshing and tangy twist, complementing the savory flavors of the pork
Lechon Sisig – The tender and juicy lechon used in this dish is finely chopped and stir-fried with aromatic spices, resulting in a dish that is rich in flavor and offers a satisfying crunch. The combination of the lechon's texture and the flavors of the spices creates an excellent dish that can be enjoyed both as a main or as a side.
Cuban Beef Lechon – This is a unique menu of Gringo that showcases their creativity in blending flavors. It features slow-cooked beef prepared in a manner similar to traditional lechon, resulting in tender and juicy meat. The blend of Cuban-inspired spices adds depth and complexity to the dish, providing a delightful twist on the classic lechon experience.
Onion Glazed Camaron – The shrimp in this dish is lightly battered and fried to achieve a crispy exterior while maintaining its juiciness. It's a dish that combines the freshness of seafood with a hint of sweetness, making it a crowd-pleaser.
Beef Burrito – The seasoned and tender beef is combined with a variety of fillings such as rice, beans, cheese, and salsa, all wrapped in a warm tortilla. The combination of savory and zesty flavors in this burrito creates a burst of taste with every bite.
Gringo Menu Starter Treats
This menu is composed of a wide selection of appetizers that are sure to please any guests.
Buffalo Chicken Taquitos – Gringo's Buffalo Chicken Taquitos are a flavor-packed appetizer that combines the classic buffalo chicken taste with the crispy texture of taquitos. It is made with tender chicken marinated in spicy buffalo sauce, rolled in a tortilla, and fried until golden and crunchy.
Chili Con Carne Tacos (2pcs) – The Chili Con Carne Tacos at Gringo are a savory delight that features seasoned ground beef cooked with aromatic spices and simmered in a rich and flavorful chili sauce. The tender beef is then nestled in soft tortillas and topped with fresh garnishes, creating a satisfying and hearty bite.
Spicy Chicken Tacos (2pcs) – This taco is made with grilled chicken marinated in a spicy seasoning blend, grilled to perfection, and then served in soft tortillas. It is completed with a topping of fresh ingredients like lettuce, tomatoes, and cheese, these tacos pack a punch of flavor.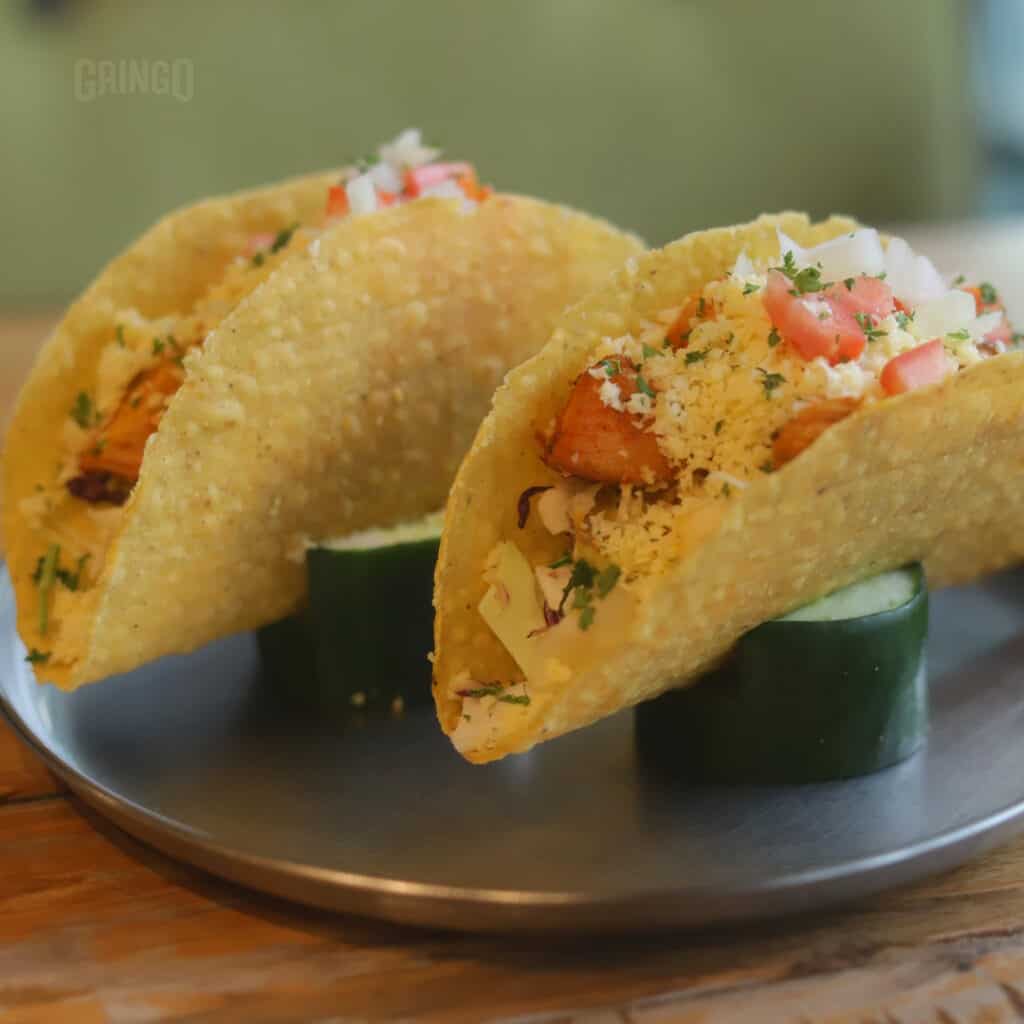 Amigo Paborito
This menu is composed of a wide variety of Mexican-inspired dishes that are sure to satisfy.
1875 Pot Stewed Beef – The 1875 Pot Stewed Beef is a signature menu at Gringo that showcases tender and flavorful beef cooked to perfection. The beef is slow-cooked in a rich and aromatic sauce, allowing the flavors to meld together and create a comforting and hearty dish.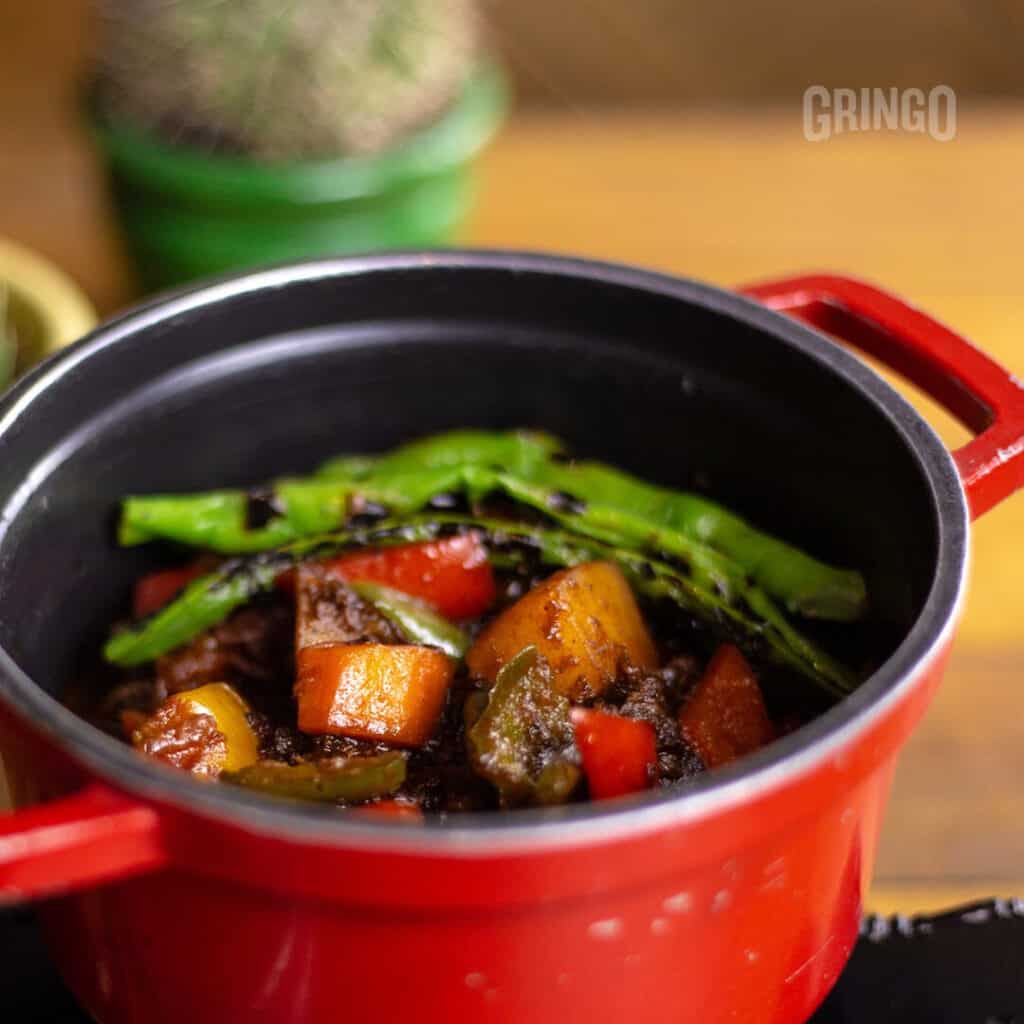 Crispy Catfish – It is a delightful seafood option with a catfish that is expertly fried to achieve a crispy and golden exterior while keeping the fish tender and moist on the inside.
Rancho BBQ Salmon – The salmon in this dish is grilled to perfection, resulting in a moist and flaky texture that melts in your mouth. The barbecue glaze adds a sweet and smoky flavor profile to the dish, making it a crowd-pleaser for salmon lovers.
Gringo Char Chicken Menu
This menu is composed of different varieties of charred-chicken dishes for those who are looking for something unique.
Half Char-Grilled Lemon Herb Chicken – It features a juicy and tender half chicken that is marinated with a flavorful blend of lemon, herbs, and spices. The chicken is then char-grilled to perfection, creating a smoky and slightly charred exterior while maintaining its moist and succulent meat.
Quarter Char-Grilled Southern Blend Chicken – It features a quarter portion of chicken that is seasoned with a special blend of Southern-inspired spices and herbs and then char-grilled, resulting in a juicy and flavorful piece of meat.
Whole Char-Grilled Southern Blend Chicken – This dish is ideal for people in groups as it includes a whole chicken that is marinated with the signature Southern blend of spices and herbs, ensuring a burst of flavor in every bite.
BBQ Ribs
BBQ Ribs takes center stage in this menu, presenting a range of enticing options that exemplify their expertise in crafting succulent and full-flavored ribs, guaranteed to gratify guests with an insatiable hankering for tender and savory ribs. With their mastery in delivering juicy and delectable creations, this menu is poised to satisfy the most discerning palates, providing a memorable dining experience for all those seeking exceptional ribs bursting with flavor.
10-10
This special Gringo menu comprises a curated selection of dishes available exclusively for a limited time, as part of Gringo's enticing promotion. Each dish is thoughtfully crafted to offer customers a pocket-friendly option without compromising on taste and quality, ensuring a delightful dining experience comparable to their regular menu offerings. Indulge in these limited-time delights and relish the affordability without compromising on the delicious flavors and exceptional quality Gringo is renowned for.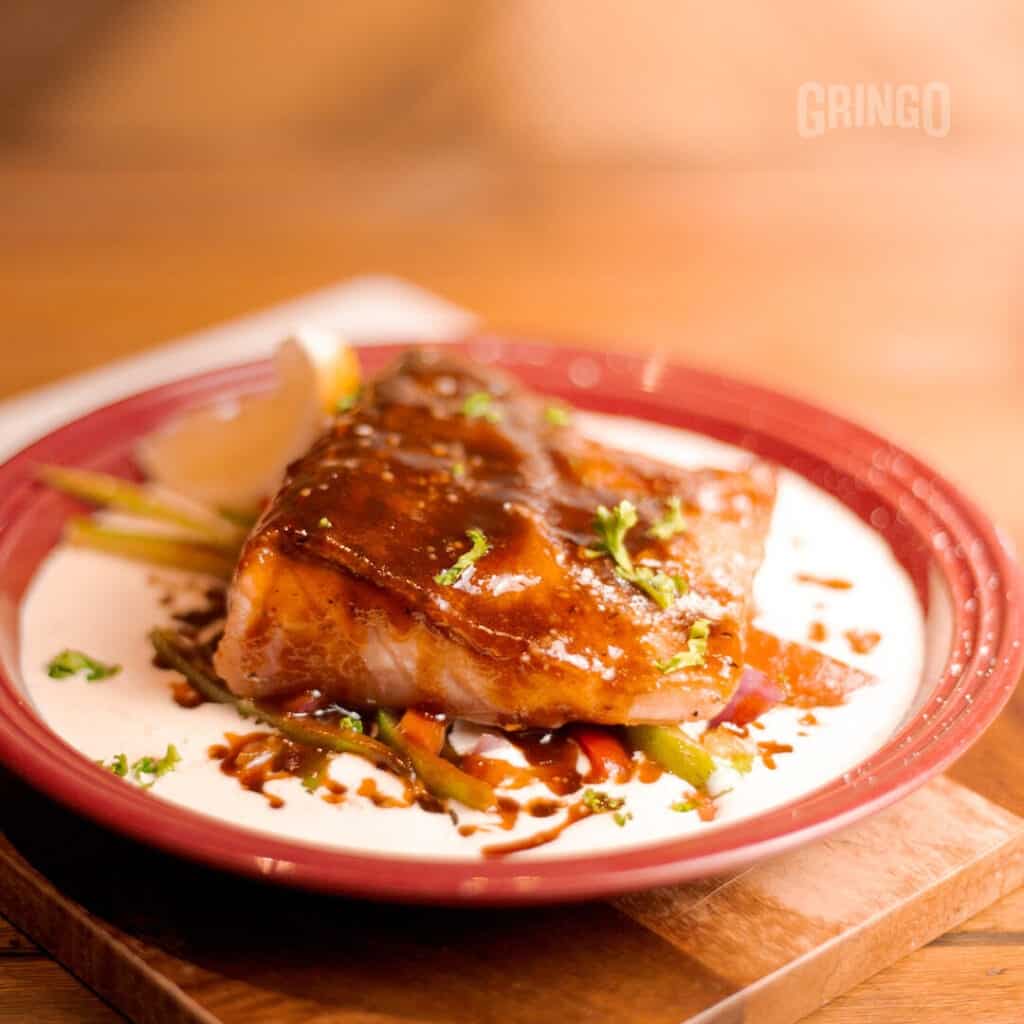 Beef Lechon
Beef Lechon takes inspiration from the renowned lechong baboy, a beloved delicacy in the Philippines. Diverging from tradition, this dish boasts beef as its star ingredient, delivering a delectable and succulent creation that combines a delightful crispiness with a burst of bold flavors. Get ready to experience a truly satisfying dish that brings a unique twist to the table, showcasing the irresistible appeal of beef in all its crispy and juicy glory.
Gringo Menu Delivery
Gringo goes the extra mile by offering a convenient menu delivery service, ensuring that customers can enjoy their favorite food items no matter their location. With strategic partnerships with renowned delivery platforms like FoodPanda and others, Gringo is committed to bringing the flavors you love straight to your doorstep. From the comfort of your home, savor the mouthwatering delights of Gringo's delectable menu selections conveniently delivered right to you.
Gringo Social Media Pages
Looking for a fiesta of flavors? Look no further than Gringo! Stay connected with them on our social media pages to keep up with their latest mouthwatering dishes, exciting promotions, and special events.
Facebook: https://www.facebook.com/gringochickenribs
Instagram: https://www.instagram.com/gringoph/
Website: https://gringo.ph/pages/branches-v2
YouTube: https://www.youtube.com/@gringophilippines
FAQs
What type of cuisine does Gringo offer?
Gringo provides their guest with a variety of dishes inspired by Mexican-American cuisine.
Does Gringo have vegetarian or vegan options?
Yes, Gringo does offer a few vegetarian items for their vegan customers.
What are some popular dishes in Gringo Philippines?
Gringo's popular dishes include Crispy Pork Belly with Mango Salsa, Lechon Sisig, Cuban Beef Lechon, Onion Glazed Camaron, and Beef Burrito.
Is Gringo Philippines Halal?
Gringo Philippines does not have halal certification.
Conclusion
Gringo offers a menu inspired by Mexican-American cuisine that ranges from its mouthwatering flame-grilled chicken to its savory tacos, burritos, and fajitas. Gringo ensures that every guest can find something that they can enjoy through the dishes that are on their menu made from high-quality ingredients, homemade sauces, and a variety of options to cater to different tastes. The casual and inviting atmosphere of the restaurant adds to the overall dining experience, making Gringo a popular choice for those seeking delicious Mexican-American fare.