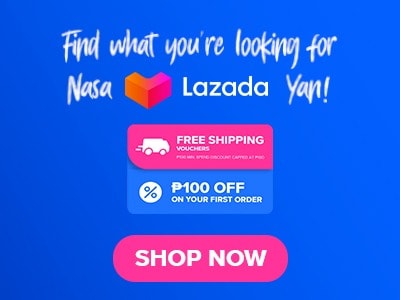 Are you on the hunt for an affordable Japanese restaurant to satisfy your cravings? Worried about the prices? Well, look no further because I've got a recommendation for you. You're bound to be interested in this place – it's one of the best spots for satisfying your Japanese food cravings. The menu at Manmaru features authentic Japanese dishes that you'll surely love.
This restaurant happens to be one of the most budget-friendly Japanese spots in Little Tokyo. In this article, we'll delve into the details of this place, exploring their menu, prices, and everything you need to know about them. So, if you're ready and curious about this restaurant, let's get started!
Menu Items
Price (PHP)

Popular

Gyudon
275
Katsudon
285
Tonkatsu Ramen
310
Spicy Crunch Salmon Roll
275
Ebi Tempura
385
California Roll
250

Sushi Rolls

Spicy Crunch Salmon Roll
275
California Roll
250
Aburi Salmon Roll
275
Unagi Roll
440
Spicy Crunch Tuna Roll
250
Manmaru Roll
470
Ebi Ten Roll
250
Tekka Maki
175
Sake Maki
219
Mentai Salmon Roll
329
Aburi Steak Roll
330
Anuri Hotate Maki
440
Aburi Salmon Tartar Maki
329
Aburi Kimchi Ebi Roll
330
Kani Cranky Roll
220

Beverages

Nama Sake
550
Tiger Crystal Light
79
Jinro Flavored Soju
275
Heineken Beer
95
Asahi Beer
165
Chamisul Fresh
275
Kirin Beer
165
Jinro
665
Chumchurum
275

Sashimi

Salmon Sashimi
440
Spicy Salmon
250
Spicy Tuna
250
Kaisendon
550
Maguro Sashimi
275
Jo Nigiri Sushi
540
Sashimi 5 Tenmori
650
Sashimi 3 Tenmori
485

Appetizers

Kani Mango Salad
275
Kaisou Salad
275
Dashimaki Tamago
220
Natto
80
Caesar Salad
220
Kaisen Salad
295
Potato Salad
109
Tataki Kyuri
99
Kimchi
100
Chasyu To Nitamago
220
Oshinko Moriawase
140
Hiyayako
145
Corn Butter
165

Agemono/Tempura

Ebi Tempura
385
Tori Karaage
220
Tonkatsu
275
Katsuni
330
Tempura Moriawase
275
Agedashi Tofu
140
Chicken Katsu
275
Yasai Tempura
220
Ebi Furai
330
Kaki Furai
440

Bento Box

Sake Bento
470
Gyu Karubi Beef Bento
580
Tori Karaage Bento
350
Chicken Teppanyaki Bento
380
Saba Bento (Grilled Mackerel)
470
Tonkatsu Bento
405
Ebi Tempura 5pcs Bento
520
Chicken Katsu Bento
405
Beef Tepanyaki Bento
470
Tempura Moriawase Bento
405
Pork Tepanyaki Bento
380
Osaka Tonteki Bento
470
Buta Kimchi Bento
350
Kushikatsu 5pcs Bento
405

Noodles/Ramen

Tonkatsu Ramen
310
Shoyu Ramen
310
Miso Ramen
310
Nicu Udon
275
Curry Udon
275
Tempura Udon
330
Tenzaru Udon
330
Tenzaru Soba
330
Tempura Soba
330
Hiyashi Chuka
320
Yosenabe
660
Kimchi Nabe
660
Gyu Sukiyaki
770

Rice Bowl/Soup

Oyakodon
250
Karaagedon
250
Tori Teriyaki Don
285
Tendon
330
Beef Curry
330
Katsu Curry
360
Miso Shiru
65
Asari Miso Shiru
110
Asari Sakamushi
220

Signature Dishes

Kushikatsu 10pcs
440
Okonomiyaki Deluxe
295
Katsudon
285
Gyudon
275
Okonomiyaki Butatama
275
Tonpei Yaki
220
Yakisoba
220
Gyoza
210
Takoyaki Cheesemayo
140
Takoyaki
120

Main Dishes

Gyu Karubi Beef
440
Saba Shiyoyaki
330
Sake Shioyaki
330
Osaka Tonteki
330
Beef Teppanyaki
330
Chicken Teppanyaki
250
Pork Teppanyaki
250
Gyu Enoki Maki
250
Yakiudon
220
Sake Kamayaki
220
Niku Yasai Itame
220
Buta Kimchi
220
Kushinsai Itame
165
Gomoku Chahan
140
Onigiri Ume
110
Onigiri Sake
110
Garlic Rice
110
Gohan
65
About Manmaru
Manmaru is owned by Vanessa Bianca Yambao this place is a casual dining Japanese restaurant located in Makati City. This place offers a wide variety of authentic Japanese dishes at a very affordable price. This place has a very spacious and relaxing ambiance as well. They also have private rooms for your personal gatherings, the interior design of the restaurant has a cool vibe that is perfect for a quick Japanese meal or even a late-night hang out with your friends. Prices at this place are relatively cheaper than their competitors in their location in Little Tokyo. This place is a to-go place for those who are looking for authentic Japanese foods without having to spend too much.
Manmaru Menu Best Sellers
Samples of Manmaru's best sellers are listed below for your reference.
Gyudon Beef Rice Bowl – The Gyudon version of Manmaru is one of the top-selling items on their menu. This one is a gyudon topped in a rice bowl. Gyudon is a donburi dish with beef and lots of onions. This is cooked by mixing the beef and the onion with mirin, sou sauce, sugar, and other ingredients. This has a combination of salty and sweet taste. This is also a must-try item on their menu, delicious and at the same time hearty and savory.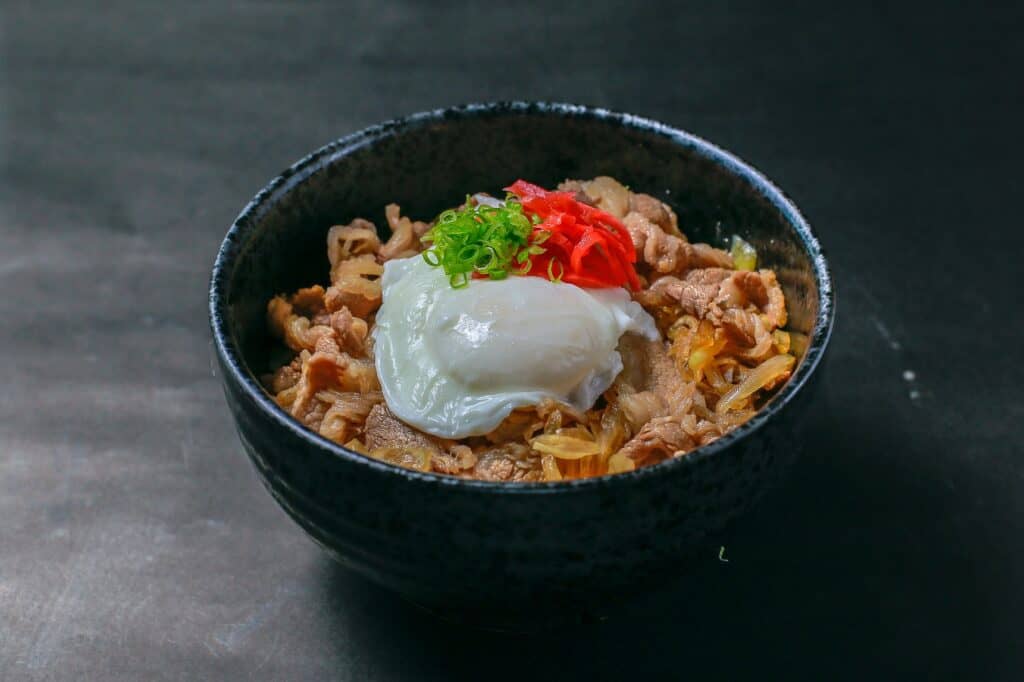 Katsudon Pork Cutlet Rice Bowl – Another delicious item that is quite popular on their menu is their version of Katsudon pork cutlet rice bowl. Serve in a rice bowl and topped with katsudon pork cutlets. This has a juicy and crunchy at the same time texture of fried pork cutlets. It also has a garlicky flavor. Satisfy your tastebuds in every bite of katsudon pork cutlets, perfect with the rice that comes along with it.
Katsu Curry with Pork Cutlet – If you love curry then this is the perfect item for you, this one resembles Indian curry but with a richer and sweeter flavor that comes with other spices like onion and garlic. Mixed with pork cutles and this is amazing, using soy sauce enhances the flavor of this dish. The pork is soft and easy to chew and the curry was really absorbed by the pork. This is actually my personal favorite on their menu and can't lie that this is also one of the best curry dishes that I tried so far.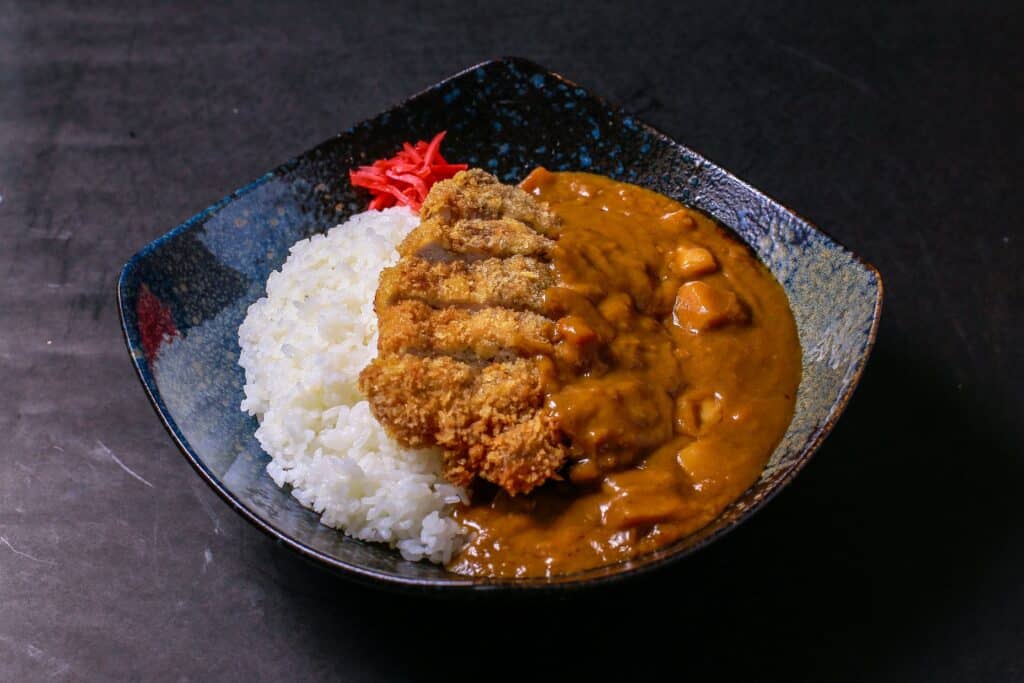 Tonkatsu Ramen – The Tonkatsu ramen version of Manmaru has a creamy broth with an umami flavor. This has al dente noodles with pork belly toppings and soft-boiled egg. It tastes sweet, nutty, and earthy at the same time but for sure the broth is what you will love about this ramen.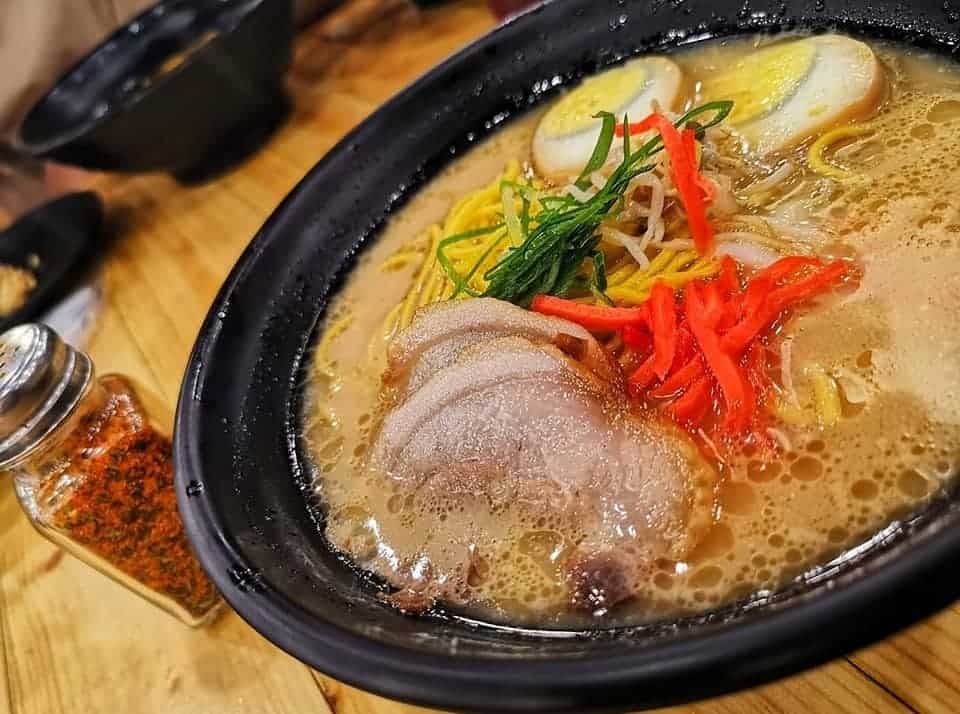 Signature Dishes
Manmaru's signature dishes menu has 10 items to choose from. The first one is their kushikatsu which is deep fried assorted skewers. They also have okonomiyaki deluxe which is a Japanese pancake, they also have katsudon and gyudon on this menu.
Other items like Okonomiyaki Butatama, tonpeiyaki, yakisoba, and gyoza can also be found on this menu. They also have Takoyaki Cheesemayo which is an octopus ball with cheesemayo sauce and classic takoyaki.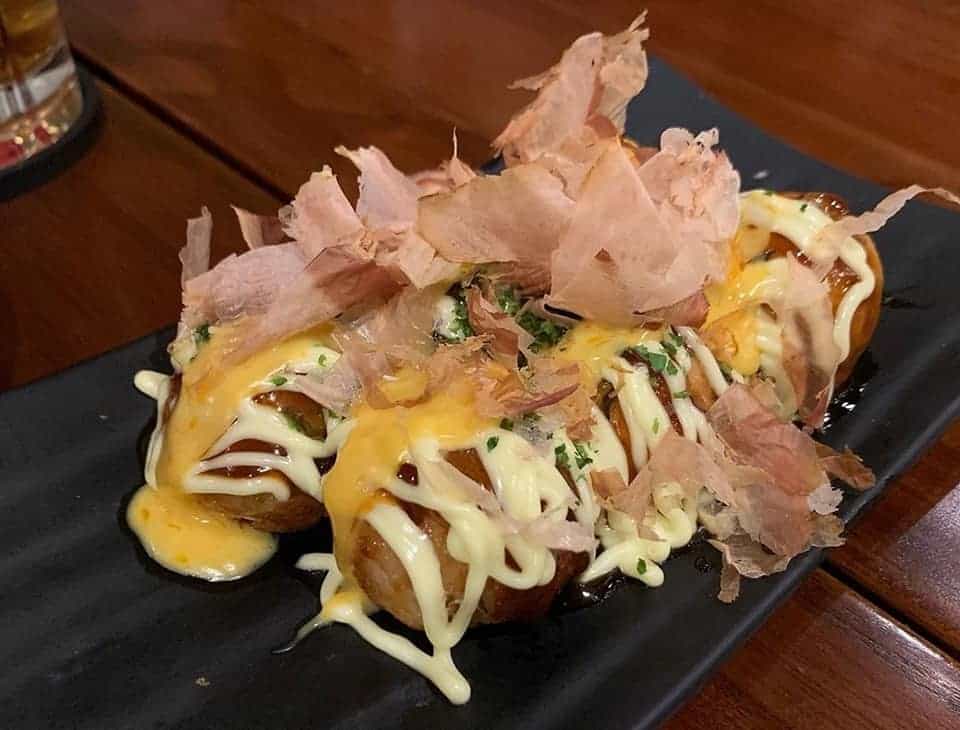 Ricebowl / Soup
Manmaru's soup menu has a total of 9 items overall. They have oyakodon, which is a chicken and egg rice bowl. Karaage don which is a fried chicken rice bowl and tori teriyaki don which is a chicken teriyaki rice bowl. They also have what they call tendon which is a tempura rice bowl, beef curry that they serve with rice, and katsu curry or curry with pork cutlets.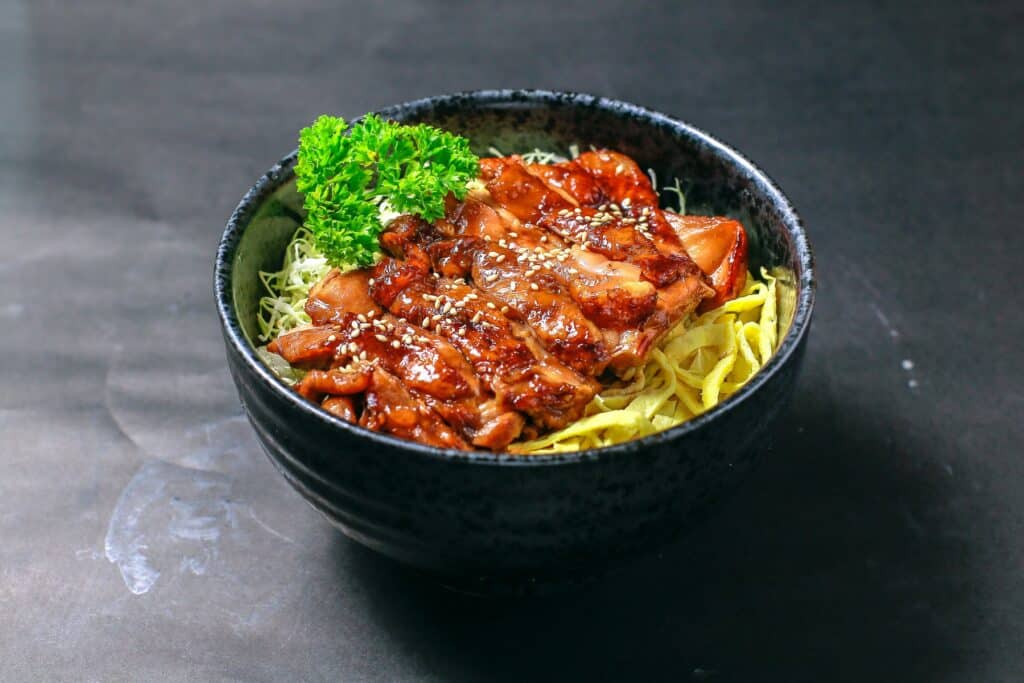 Other items are miso shiru which is miso soup, Asari Miso Shiru which is Miso soup with clams and Asari Sakamushi, this one is basically steamed clams with sake.
Manmaru Menu Delivery 
If you want to order your favorite Manmaru food items all you have to do is to call them directly at (02) 8254 3170 as this place offers delivery or you can also use other platforms such as delivery services that are available in your location such as Foodpanda, Grab Food and many more.
Social Media Pages
What are you waiting for? Follow Manmaru's social media pages today and embark on a gastronomic adventure that will transport you to the heart of Japan!
Facebook: https://www.facebook.com/manmaruphilippines
Instagram: https://www.instagram.com/manmarujapanese
FAQs
What are the payment options accepted at Manmaru?
Manmaru accepts cash payments however they also accept credit cards for cashless transactions.
What are the business hours of Manmaru?
This restaurant starts its operations at 11:00 in the morning until 12:00 midnight only. 
Where is Manmaru located?
Manmaru is located at G-1 Makati Square, Legazpi Village Makati City.
What is Manmaru?
It is a casual dining Japanese restaurant that offers dine-in, take-out, and delivery. 
Manmaru. Is this restaurant halal?
No. Manmaru is a nonhalal-certified restaurant that serves pork items and alcoholic beverages that are haram with our Muslim friends.
Conclusion
Great place to go for all of your Japanese cravings. Their food is fresh, filling, and very authentic. Manmaru menu offers a variety of mouthwatering dishes that will surely satisfy your tastebuds. Their place has that aesthetic feel and relaxing environment. The place is clean as well and the restaurant is properly maintained which is also great. Their staff are nice and very accommodating plus they are fast as well. This place offers an exceptional experience overall. Their cuisine is perfectly prepared with a great presentation and a very reasonable price. Highly recommended especially for those who love Japanese foods.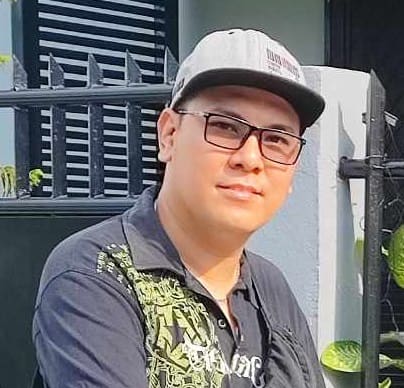 Hi! I'm Nivek Strife, the person who made MenuPH. I'm the one who added most of the popular menus you see on this website, and I really hope you enjoy them! Feel free to check them all out.
Growing up, I was surrounded by lots of tasty foods, like the classic Adobo and the sweet Leche Flan. That love for the many flavors of the Philippines is what got me excited about adding to MenuPH. When I learned how to make websites, I saw the need for a place to show off all the amazing Filipino dishes, and that's how MenuPH started.
MenuPH isn't just a website; it's like a fun journey into food. I've teamed up with famous chefs and found great places all over the Philippines to bring you a bunch of menus that show off the best of Filipino cuisine. Whether you're into the usual dishes or new twists, MenuPH is here to guide you through the rich world of Filipino flavors.
With MenuPH, my aim is to help local businesses, talk about good food choices, and make a group of friends who love food. No matter if you like fancy restaurants or street food, MenuPH has something for you. Come join me on this food adventure as we find great places, taste real flavors, and enjoy the unique food traditions that make the Philippines awesome.