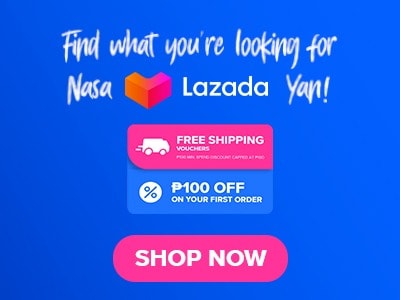 In this day and back in the day's ice cream becomes one of the most popular choices when it comes to desserts. Ice cream becomes popular hundreds of years ago and nowadays manufacturers of this cold dessert created hundreds of different flavors to choose from. The innovation of this cold treat made it more fun and exciting throughout the years. Let's start exploring the DQ Blizzard menu. A popular ice cream brand that can be seen in major malls and other locations worldwide. We are going to know their whereabouts, flavors to offer, and what's with their brand to make their success this big on the market. So, let's start, shall we?
Below, you'll find the updated list of Blizzard menu prices.
Menu items
Price (PHP)

Sundaes

Choco Overload Sundae
69
Choco Strawberry Sundae
69
Choco Mango Sundae
69

Blizzard of the month

Mud pie oreo blizzard
139
Mud pie brownie blizzard
139
Mud pie almond blizzard
139

Parfait

Mud Pie Brownie Parfait
149

Royal Blizzard

Royal Oreo Blizzard Treat
149
Royal new york cheesecake Blizzard Treat
149
Royal Ultimate Choco brownie Blizzard Treat
149

Special Blizzard

Choco Almond Cluster Blizzard
129
Mango Cheesecake
129
Chocolate Kit-kat
129
Double Dutch
129
Brownie Temptation
129
Rocky Road
129
Choco brownie extreme
129

Classic Blizzard

Strawberry
119
Oreo
119
Chocolate Chip
119
Mango
119

Beverages (Frappes & Milkshakes)

Strawberry oreo milkshake
149
Triple chocolate milkshake
149
Double Cocoa Fudge milkshake
149
Chocolate milkshake
149
Mango cheesecake milkshake
149
Double Cocoa fudge frappe
159
Cappuccino frappe
159
Cheesecake frappe
159
Mocha frappe
159
Oreo frappe
159
About Blizzard
DQ Blizzard are providing its consumers with mouthwatering delicious treats to satisfy their cravings since 1940. Their story of success begins with a sale of their unnamed product back in the day. The story starts with a father and son partnership in Illinois that's been experimenting on soft frozen products. They contacted a good friend of theirs who agreed to run an "all you can eat" trial sale in his ice cream shop and within 2 hours they already served more than 1600 of their new products.
When the United States enter the war (WW2) there were only less than ten DQ stores but after the war their success becomes drastic. With only one hundred stores it grew to more than 6000 stores, in the United States alone they already have 4455 stores in 2018. They also have stores outside the United States like Canada, and other southeast Asian countries like Thailand, Cambodia, Vietnam, and the Philippines.
Their headquarter is in Bloomington Minnesota and their largest franchise is located in Saudi Arabia. The key to success for this brand is simple. Satisfied customers lead to a successful restaurant. Each owner of a DQ franchise worldwide is committed to the "so good its riDQulous" slogan.
A popular dairy queen item is Blizzard a soft-served mechanically blended cold treat with mix-in ingredients such as sundae, toppings, pieces of brownies, candy or cookies, and nuts. Now serving in the major malls and locations in the Philippines. The DQ Blizzard is already popular for its delicious ice cream menu.
DQ Blizzard Secret Menu
The DQ blizzard secret menu offers new flavors for Blizzard. But of course, secret menus are always interesting. Check out these items and for sure one will be your favorite.
Banana Split Blizzard – The banana split blizzard combined the deliciously fruity and ice cream combination taste in a cup. You can also add extra bananas and other add-ons. Though the price may vary depending on your local DQ. Just ask for the name and the crew knew already how to do it perfectly for you.
Chocolate Chip Blizzard – This is a smart innovation from your typical vanilla blizzard. It is not just adding chocolate chip on your vanilla ice cream but rather hardened chocolate where they dip their ice cream cones. To get this just order a vanilla blizzard and ask the crew to add hardened chocolate where they dipped their ice cream cones in. Simple and a yum!
Coffee Blizzard – Are you a fan of coffee? If yes then you should consider ordering this one next time that you go to their shop. To order just ask for an oreo or vanilla blizzard then tell them to add coffee syrup. One of my personal favorites!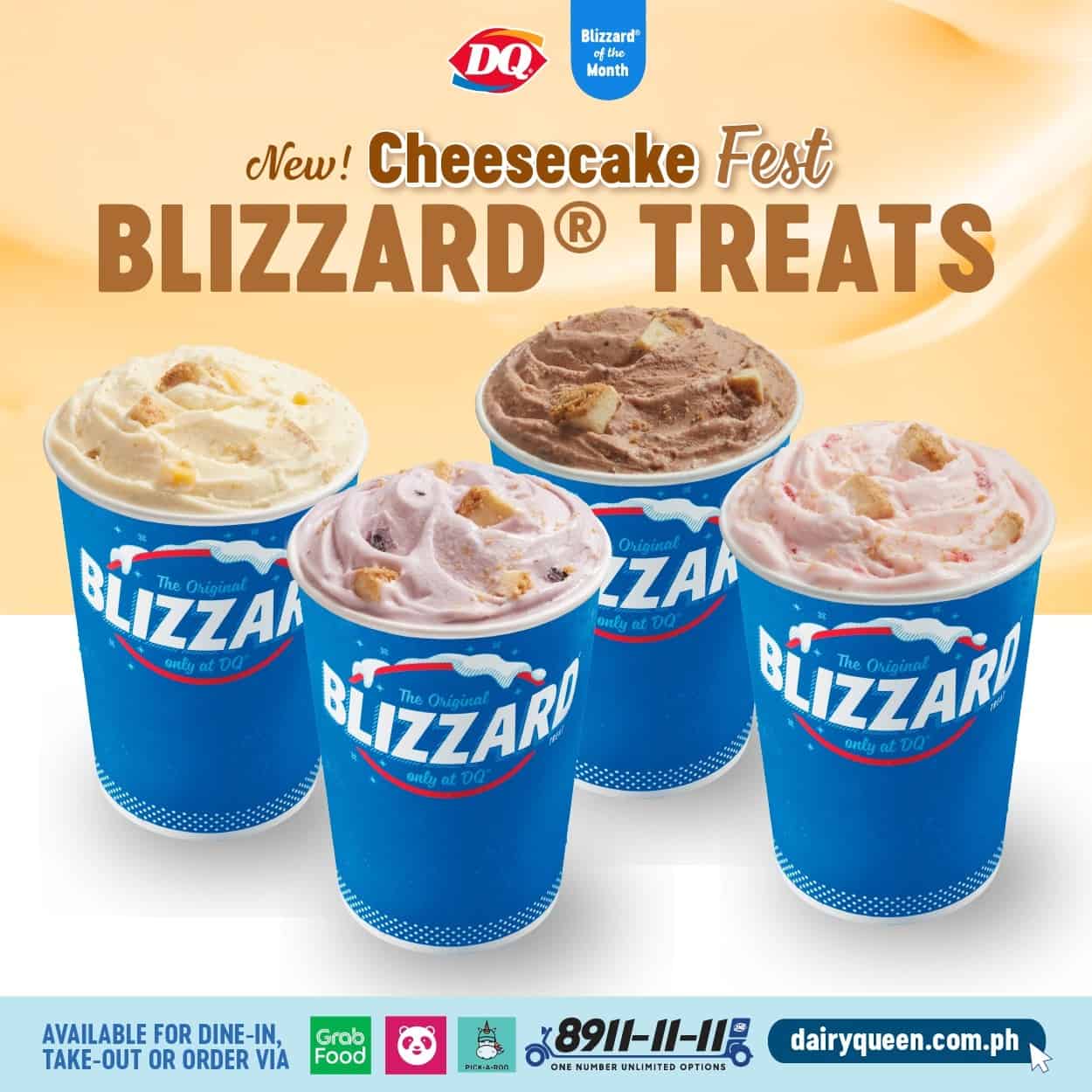 Photo Credit: DQ Blizzard FB Page
Frozen Hot Chocolate – It's just simple chocolate milk with whipped cream and chocolate syrup with chopped ice cubes to keep it cool. Perfect for hot summers to quench your thirst. Just ask for frozen hot chocolate and request chopped ice cubes. Take note that this might not be available all year round but if it is you'll definitely have to try this.
Marshmallow Crème – Are you a fan of marshmallows? Then this one is for you. At any DQ Blizzard store just ask for extra marshmallow crème on any frozen treat that you order. The price may vary but for sure this is absolutely delicious.
Midnight truffle blizzard – This one is popular as it became the blizzard of the month, A sweet vanilla blizzard with fudge and chocolate truffles. Just order a vanilla blizzard and ask them to mix in dark cocoa fudge and truffle bits. One of my personal favorites as well and a must-try.
Peanut butter parfait – This blizzard boasts hot fudge plus crunchy peanuts. This topping can be added to any of your orders. Just ask for hot fudge and peanuts on top of your order and this for sure would be your new favorite. If you're not allergic to peanuts of course.
If you want to try something else such as delicious spaghetti, why not visit the Ambers Menu?
What is the Best Flavor in DQ Blizzard Menu?
There are a lot of good DQ Blizzard menus, but the chocolate chip cookie dough blizzard is the most popular blizzard flavor. This blizzard is heaven in every bite. With a great ratio of ice cream and cookie dough, this is just perfect. What makes this blizzard flavor stand out is the chocolate fudge, adding the chocolate fudge made the ice cream more chocolatey. I'm not surprised that this flavor is the most popular. Try it yourself and you'll get hooked on it.
Get in Touch with DQ Team
If you have comments and suggestions regarding the Blizzard menu or something else, you can contact them thru their website at https://dairyqueen.com.ph/contact-us/. You can also reach them thru their social media accounts.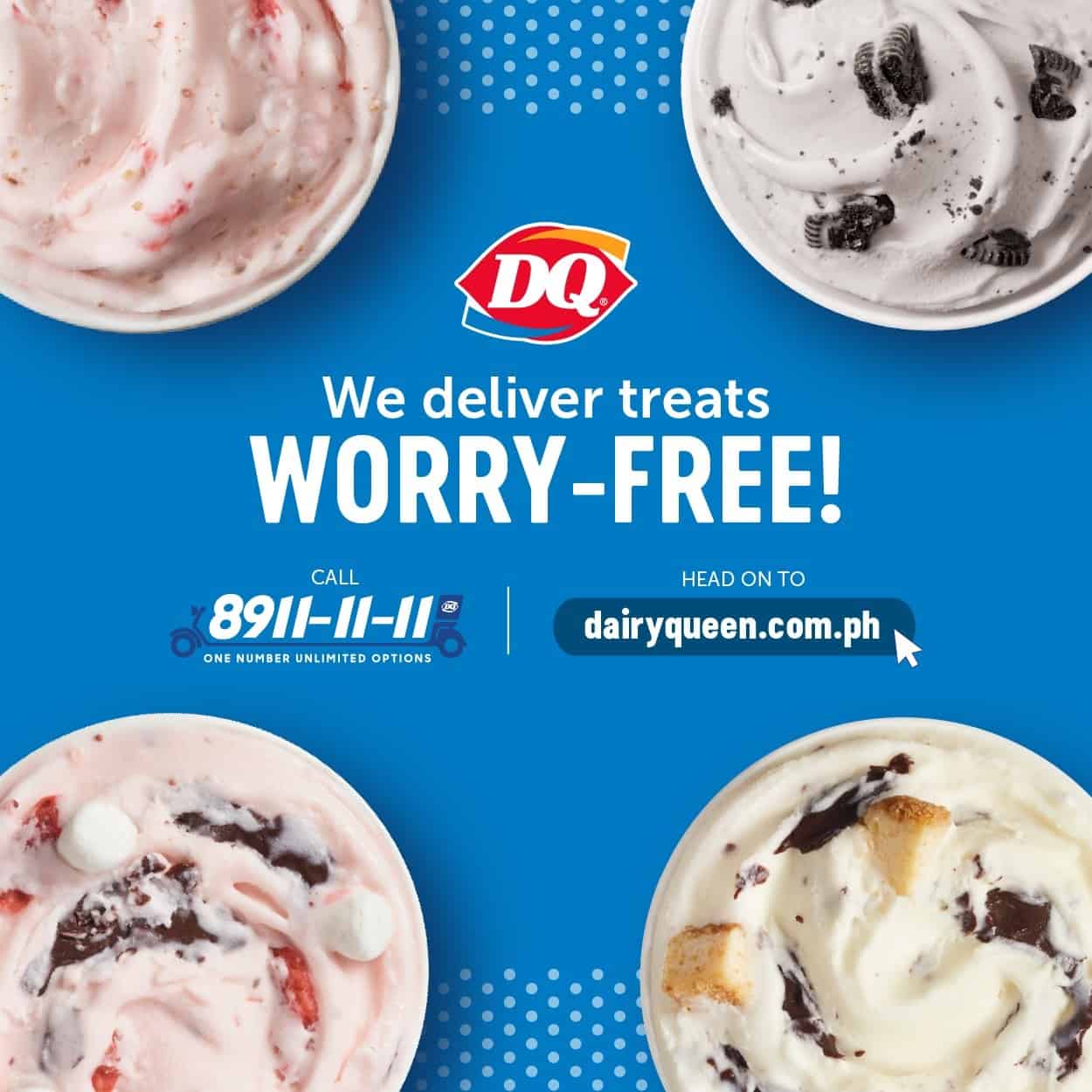 Photo Credit: DQ Blizzard FB Page
Facebook:
https://facebook.com/dairyqueenphilippines/
Instagram:
https://www.instagram.com/dairyqueenphils/
Twitter:
https://twitter.com/dq_philippines/
Conclusion
Now that we have already explored the DQ Blizzard menu and the whereabouts of this product all I can say is that the American brand DQ Blizzard is one of our best options in the market for consumers that are looking for a good-tasting and premium-quality ice cream. All of their products are carefully created to ensure their product quality and good customer experience. Once you tasted their product it will surely keep you coming back for more. We can easily find Blizzard in almost every mall in the country and that is a plus as well. A must-try for any ice cream lovers or people who love cold desserts. A great experience at an affordable price.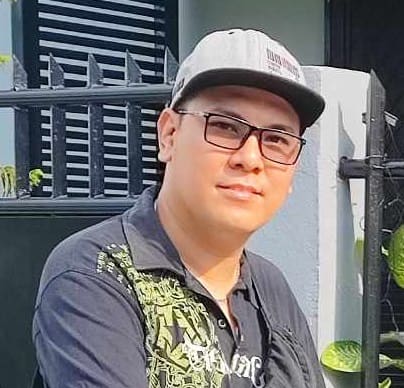 Hi! I'm Nivek Strife, the person who made MenuPH. I'm the one who added most of the popular menus you see on this website, and I really hope you enjoy them! Feel free to check them all out.
Growing up, I was surrounded by lots of tasty foods, like the classic Adobo and the sweet Leche Flan. That love for the many flavors of the Philippines is what got me excited about adding to MenuPH. When I learned how to make websites, I saw the need for a place to show off all the amazing Filipino dishes, and that's how MenuPH started.
MenuPH isn't just a website; it's like a fun journey into food. I've teamed up with famous chefs and found great places all over the Philippines to bring you a bunch of menus that show off the best of Filipino cuisine. Whether you're into the usual dishes or new twists, MenuPH is here to guide you through the rich world of Filipino flavors.
With MenuPH, my aim is to help local businesses, talk about good food choices, and make a group of friends who love food. No matter if you like fancy restaurants or street food, MenuPH has something for you. Come join me on this food adventure as we find great places, taste real flavors, and enjoy the unique food traditions that make the Philippines awesome.