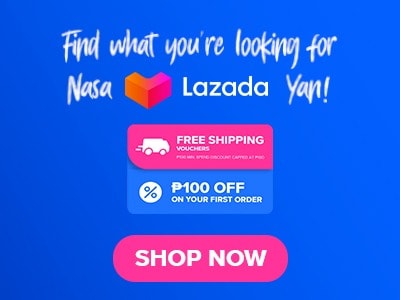 Are you craving something sweet but don't want an overly sugary donut or simply loves to munch donuts paired with coffee or anything drink that you like? Tired of the typical brand and looking for something new and innovative? Let me introduce you to the "J.Co" that will surely wow the donut lover in you. The J.Co menu has a delicious donut and coffee that can be seen in major malls and other locations nationwide.
The best option for you guys out there who loves freshly baked yummy donuts with mouthwatering combinations made with premium-grade toppings that are not too overwhelming and easy to eat. These donuts have a unique taste that will surely tickle the sweet tooth in you. They can be found in different locations nationwide, especially in malls where consumers are everywhere.
Below, you'll find the updated list of J.Co menu prices.
Menu Item
Price (PHP)

JClub (Donut Sandwich)

J.club + coffee of the day
115
J.club + hot/iced americano
115
J.club + hot/iced Jcoccino
140
J.club + hot/iced chocolate
145

Happiness in a Bottle (475ml)

Iced Americano
150
Iced Latte
180
Iced Chocolate
180
Iced Jcoccino
180
Iced Mocha
180
Iced Thai Tea
180
Iced Brown Sugar Latte
180
Iced Lemon Tea
150

Espresso and Coffee (Hot & Cold)

Jcoccino (uno)
120
Jcoccino (Due)
135
Jcoccino (Tre)
150
Caramel Jcoccino (Uno)
125
Caramel Jcoccino (Due)
140
Caramel Jcoccino (Tre)
150
Americano (Uno)
90
Americano (Due)
105
Americano (Tre)
120
Coffee of the day (uno)
90
Coffee of the day (Due)
105
Coffee of the day (Tre)
120
Café Latte (Uno)
105
Café Latte (Due)
120
Café Latte (Tre)
135
Hazelnut Latte (Uno)
125
Hazelnut latter (Due)
140
Hazelnut Latte (Tre)
155
Mocha Espresso (Uno)
120
Mocha Espresso (Due)
135
Mocha Espresso (Tre)
150
Brown Sugar Latte (Uno)
120
Brown Sugar Latte (Due)
135
Brown Sugar Latte (Tre)
150

(Hot)

Espresso (Single)
90
Espresso (Double)
105
Machiato (Single)
90
Machiato (Double)
105

Affogato (Iced)

Jcoccino (uno)
160
Jcoccino (Due)
175
Jcoccino (Tre)
190
Café Avocado (Uno)
160
Café Avocado (Due)
175
Café Avocado (Tre)
190
Chocolate (Uno)
160
Chocolate (Due)
175
Chocolate (Tre)
190

Chocolate and Tea (Hot)

Chocolate (Uno)
120
Chocolate (Due)
135
Chocolate (Tre)
150
Green Tea Latte (Uno)
135
Green Tea Latte (Due)
140
Green Tea Latte (Tre)
155
Earl Grey Tea (Uno)
90
English breakfast Tea (Uno)
90
Chamomile Tea (Uno)
90
Green Tea (Uno)
90

Iced

Chocolate (Uno)
120
Chocolate (Due)
135
Chocolate (Tre)
150
Hazelnut Chocolate (Uno)
125
Hazelnut Chocolate (Due)
140
Hazelnut Chocolate (Tre)
155
Thai Tea (Uno)
105
Thai Tea (Due)
120
That Tea (Tre)
135
Lemon Tea (Uno)
95
Lemon Tea (Due)
110
Lemon Tea (Tre)
125
Green Tea Latte (Uno)
125
Green Tea Latte (Due)
140
Green Tea Latte (Tre)
155
Green Tea Lemonade (Uno)
110
Green Tea Lemonade (Due)
125
Green Tea Lemonade (Tre)
140

Coffee Jelly Series

Iced Yinyang with Coffee Jelly (Uno)
125
Iced yinyang with coffee Jelly (Tre)
140
Iced yinyang with coffee Jelly (Tre)
155
Iced Caramel Jcoccino (Uno)
135
Iced Caramel Jcoccino (Due)
150
Iced Caramel Jcoccino (Tre)
165
Iced Jcoccino (Uno)
130
Iced Jcoccino (Due)
145
Iced Jcoccino (Tre)
160
Iced Mocha Espresso (Uno)
130
Iced Mocha Espresso (Due)
145
Iced Mocha Espresso (Tre)
160
Avocado Frappe (Uno)
135
Avocado Frappe (Due)
150
Avocado Frappe (Tre)
165
Jcoccino Frappe (Uno)
150
Jcoccino Frappe (Due)
165
Jcoccino Frappe (Tre)
180

Frappe

Jcoccino (uno)
140
Jcoccino (Due)
155
Jcoccino (Tre)
170
White Choco Espresso (Uno)
160
White Choco Espresso (Due)
175
White Choco Espresso (Tre)
190
Caramel (Uno)
135
Caramel (Due)
150
Caramel (Tre)
165
Mocha Espresso (Uno)
135
Mocha Espresso (Due)
150
Mocha Espresso (Tre)
165
Cappuccino Chip (Uno)
135
Cappuccino Chip (Due)
150
Cappuccino Chip (Tre)
165
Avocado (Uno)
125
Avocado (Due)
140
Avocado (Tre)
165

Delight

White Choco (Uno)
140
White Choco (Due)
165
White Choco (Tre)
170
Chocolate (Uno)
135
Chocolate (Due)
150
Chocolate (Tre)
165
Oreo (Uno)
145
Oreo (Due)
160
Oreo (Tre)
175
Oreo Cheesecake (Uno)
150
Oreo Cheesecake (Due)
165
Oreo Cheesecake (Tre)
180
Green Tea (Uno)
135
Green Tea (Due)
150
Green Tea (Tre)
165
Strawberry Yogurt (Uno)
140
Strawberry Yogurt (Due)
155
Strawberry Yogurt (Tre)
170
Blueberry Yogurt (Uno)
140
Blueberry Yogurt (Due)
155
Blueberry Yogurt (Tre)
170

J.Co Donut Prices

J.co Donut (Piece)
45
J.Co Donut Half Dozen
255
J.Co Donut 1 Dozen
405
J.Co Donut 2 Dozen
660
Jpops Baby Donuts (24 Pcs)
265
Family Treats (1 Dozen + Jpops)
605
About J.Co
J.Co donuts and coffee is an Indonesian brand cafe that specializes in donuts coffee and frozen yogurts. It was founded in Lippo Karawaci, Tangerang Indonesia on June 26 2005 by Johnny Andrean. He is a successful entrepreneur born in Singkawang West Kalimantan.
The company is owned and managed by the Johnny Andrean group. In just four months the café made money and continue to grow. The main store can be located in Jakarta Indonesia and serves thru various countries like The Philippines, Indonesia, Malaysia, Singapore, Saudi Arabia, and Hongkong.
In J.Co's eight-year they accomplished to have 120 outlets in Indonesia alone. 12 in the Philippines and Malaysia, 2 in China, and 4 in Singapore. J.Co is the fastest-growing Donut and Coffee store in Indonesia.
They successfully enter the local market competing against Krispy Kreme and Dunkin Donuts. In just a short time they became a crowd favorite. In terms of international growth the company, they are rapidly expanding its stores throughout South East Asian Countries. Nowadays they already have over 300 branches of stores already and counting.
J.Co Menu Best Seller Donuts
Here are some of the best-selling J.Co menu donuts that you must try and will surely love.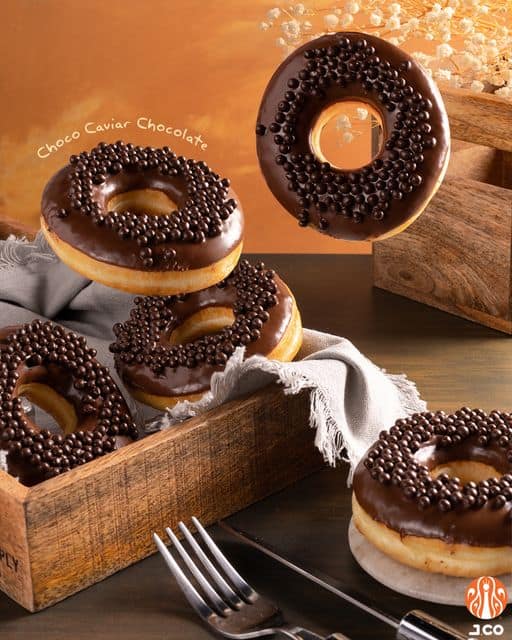 Alcapone – This donut is made of white chocolate and crunchy almonds. With a soft light dough top with creamy white chocolate and almond slivers, this donut is surely a treat in every bite.
Coco Loco – Soft dough topped with creamy and delightful chocolate syrup? Why not! Everybody loves Chocolate, right?
Choco Caviar Chocolate – Overloaded with chocolate. This is a must-try for chocolate lovers out there and here comes the twist. This wafer-like munch-on adds crispiness to every bite of this hazelnut-flavored donut. Yum! This is one of my favorites.
Oreology – The name speaks for itself! This is the perfect donut for Oreo lovers out there. Covered with bits of Oreo crumbs and white chocolate toppings, this could be Oreo lover's new favorite. Yum!
Avocado Dicarpio – If you love Avocado you'll surely love this one. Avocado cream filling that's dipped in chocolate flakes. Need to say more?
Berry Spears – One of my personal favorites! This Donut is filled with whipped cream and topped with strawberry jam and white chocolate flakes. This donut is definitely rice and yummy in every bite.
Black Jack – If you want a donut that is fully encased in dark chocolate, this one is for you.
Blue Berrymore – This is just like Berry Spears the only difference is the Blueberry jam sauce.
Candy Cane – My first time trying this donut I remember Christmas! This donut is dipped in white chocolate and sprinkled with crushed toasted almonds and strawberry jam sauce. A delightful treat for everyone!
Cheese Cakelicious – Imagine cookies and cream cheesecake dipped in white chocolate and filled with whipped cream cheese, topped with cookie crumbs all in a donut? Spectacular!
Glazzy – This one is their classic donut. A honey-glazed soft donut that melts in your mouth. Yum!
J.Co Menu Best Seller Drinks
Quench your thirst with J.Co beverages to love.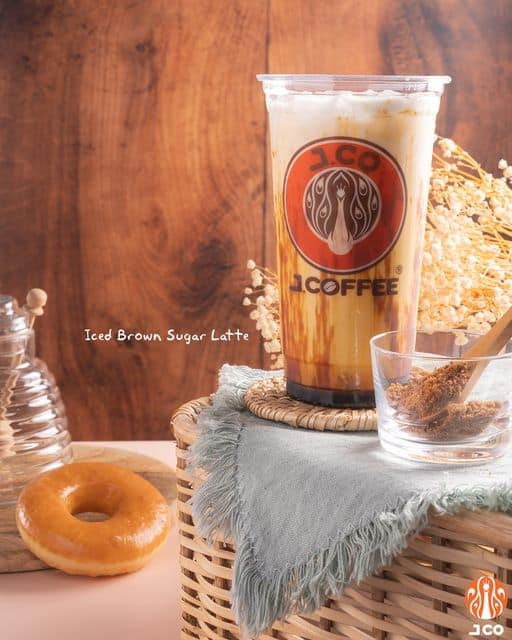 Americano
Avocado Frappe
Blueberry Yogurt
Caramel Frappe
Choco Forest Frappe
Which Has a Cheaper Menu: J.Co or Krispy Kreme?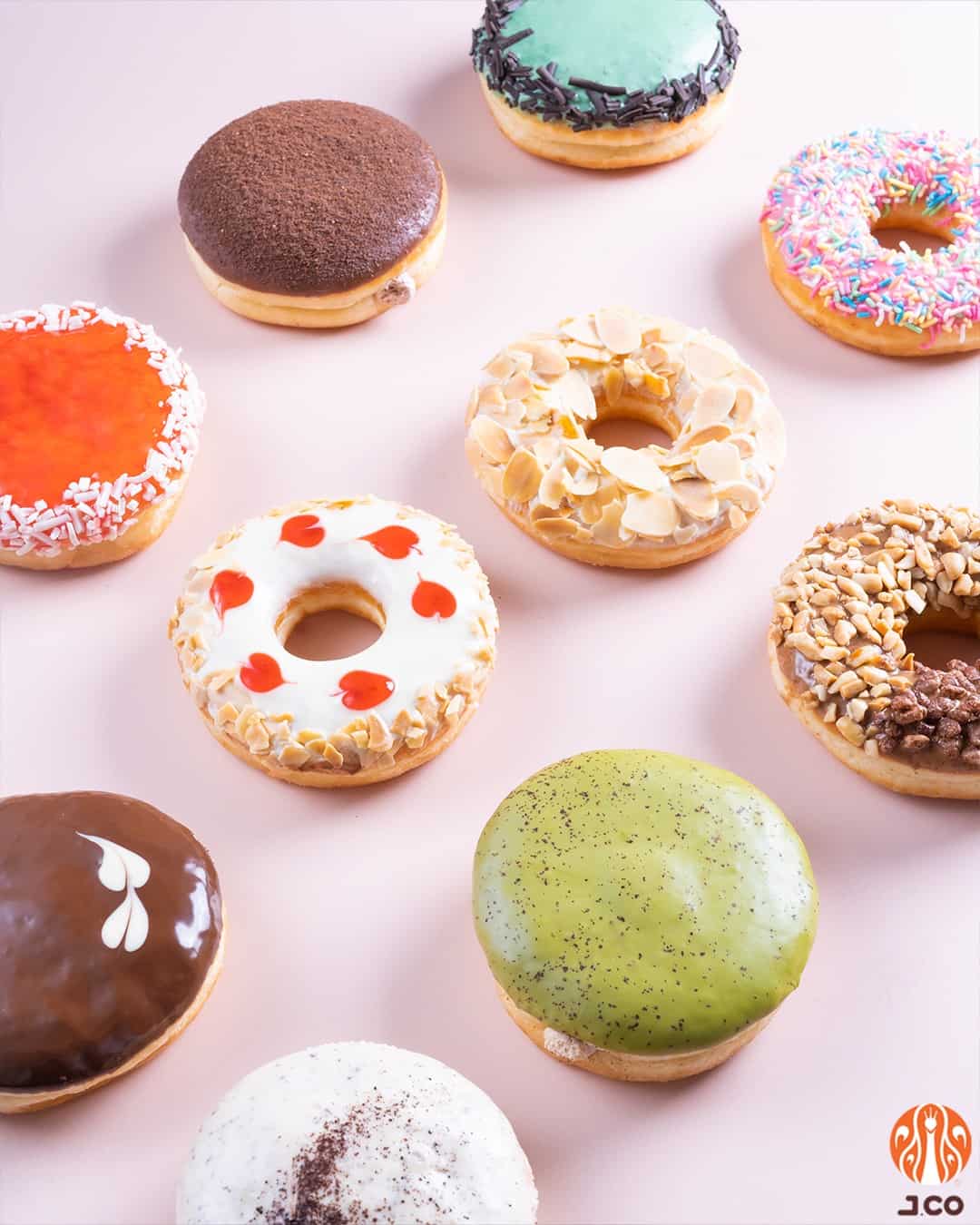 Both J.Co and Krispy Kreme cost around Forty pesos per piece however a dozen Krispy Kreme cost a little higher than of J.Co therefore J.Co is cheaper than Krispy Kreme.
J.Co Promotion
J.Co Donuts gives promotions to its customers. They have this motto Less is More because the more donuts you will buy the less the price which is good for groups of customers like families and barkadas. If ever you wanted to buy in their store I suggest that it is better to buy in bulk than per piece so you can save much more. They also give free Glazed donuts for every beverage that you bought. That's so generous of them and it's totally awesome.
Social Media Accounts
If you want to get in touch with them or you have questions, you can easily reach out to the J.Co social media accounts:
Facebook: https://facebook.com/J.COPhils
Twitter: https://twitter.com/jcophtweets
Instagram: https://www.instagram.com/jcophilippines
Conclusion
Donuts nowadays are being creative and innovative and J.Co donuts will surely give you satisfaction in every bite. Easy to eat, with amazing flavors, and very unique, recommended for people with a busy lifestyle and always on the go. The high-quality ingredients offer a memorable experience plus their stores are easily located since they are everywhere around the metro.
Are you the type that can't stand overly sweet donuts? If you are looking for quality and unique-tasting donuts with variety to choose from and if you want the sweetness not to overpower the flavor J.Co is the best option for you. This Asian Donut is a treat in every bite. It's not about how yummy their donuts are but it's more about their creativity in creating their masterpiece in each donut that they serve. The J.Co Menu donuts are not too sweet but definitely delicious. The toppings are heavenly good and unique, not your average type of donut for sure. This donut can easily be brought since they have a lot of store locations nationwide. 
Their drinks are a must-try too! From their variety of choices, you will perhaps find your favorite as soon as you lay your eyes on their menu. Perfectly paired with J.Co donuts and will surely never disappoint anyone's craving. Overall a great experience in every bite.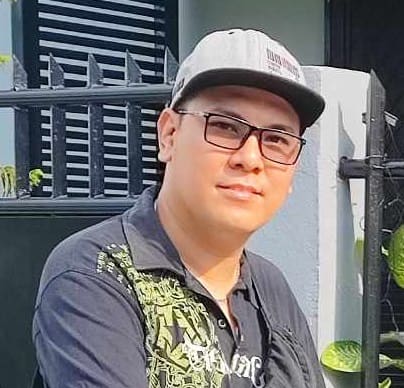 Hi! I'm Nivek Strife, the person who made MenuPH. I'm the one who added most of the popular menus you see on this website, and I really hope you enjoy them! Feel free to check them all out.
Growing up, I was surrounded by lots of tasty foods, like the classic Adobo and the sweet Leche Flan. That love for the many flavors of the Philippines is what got me excited about adding to MenuPH. When I learned how to make websites, I saw the need for a place to show off all the amazing Filipino dishes, and that's how MenuPH started.
MenuPH isn't just a website; it's like a fun journey into food. I've teamed up with famous chefs and found great places all over the Philippines to bring you a bunch of menus that show off the best of Filipino cuisine. Whether you're into the usual dishes or new twists, MenuPH is here to guide you through the rich world of Filipino flavors.
With MenuPH, my aim is to help local businesses, talk about good food choices, and make a group of friends who love food. No matter if you like fancy restaurants or street food, MenuPH has something for you. Come join me on this food adventure as we find great places, taste real flavors, and enjoy the unique food traditions that make the Philippines awesome.