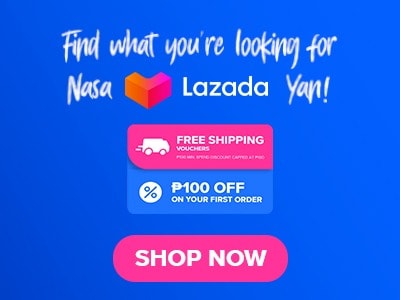 The Bunny Burger Outback Bar & Grill menu consists of traditional Filipino, Asian, American, British, and Italian-inspired cuisines. It serves breakfast meals, beef, burgers, chicken, salad, pork, pasta, seafood, stews, noodles, curry, sandwiches, wraps, pies, soup & bread, snacks, and desserts. This restaurant partners with local farmers, sourcing fresh ingredients and only getting imported items from recognized suppliers and brands.
Below, you'll find the updated list of Bunny Burger Outback Bar & Grill menu prices.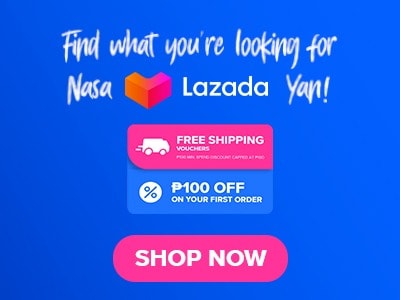 Menu Items
Price (PHP)

Extra

Plain Rice
50

Daily Special

2 Hoisin Glazed Pork chops and 2 Sides
495

Breakfast

2 Eggs on Toast
180
American Breakfast
490
Aussie Breakfast
510
Bacon & Egg Sandwich
330
Baked Beans on Toast
275
Bread
75
Canadian Bacon
125
Crumpets (1 pc)
95
Crumpets (2 pcs)
175
Daingsilog
340
Egg
60
Embusilog
340
English Muffin
95
French Croissant
125
French Toast Solo
155
Garlic Fried Rice
70
Grilled Button Mushrooms
85
Grilled Tomato
85
Ham & Cheese Croissant
295
Homefries
145
Homemade Hash Browns
115
Large Garlic Bread (5 pcs)
240
Longsilog
340
Omelette
225
Pancakes
2230
Quality Baked Beans
140
Sausage Sandwich
315
Smoked Ham and Cheese Omelette
330
Spanish Omelette
395
Streaky Bacon
140
Tapsilog
340
Tocilog
340

Beef

Beef & Broccoli
455
Beef Osso Buco
545
Beef Stroganoff
470
Cottahe Pie Meal
450
Country Fried Steak
475
Homemade Beef Stew
540
Mongolian Beef
470

Burgers

Aussie Burger
355
Aussie Steak Sandwich
370
Aussie Works Burger
475
Beef Pizza Burger
410
Cheese Burger
355
Chicken Schnitzel Burger
365
Fish Burger - Dorado
410
Fish Burger - Dory Fillet
340
Lamb Burger
410
Plain amburger
315
Uncle Sam Burger
355

Chicken

Chicken & Brocolli
420
Chicken Ala King
510
Chicken Parmigiana Meal
570
Chicken Schnitzel Meal
515
Crispy Fried Chicken Leg Quarter (2 pcs)
540
Roasted Chicken Dinner (Half)
595

Salad

Baguio Salad Plate
460
Chef Salad Plate
580
Warm Chicken Salad
460

Pork

BBQ Babyback Ribs - Full Pack
725
BBQ Pork Chops
595
Crumbed Pork Chops
595
Curried Pork Sausages
545
Hearty Pork Sew
545
Pork Bangers
585
Pork Medallions
595
Pork Schnitzel
595

Pasta

Beef Stroganoff w/ Pasta
465
Chicken Fettuccini Alfredo
465
Creamy Chicken Bacon Pesto
465
Creamy Garlic Chicken & Mushroom
465
Fettuccini Carbonara
465
Large Garlic Bread with Cheese
225
Lasagna
570
Macaroni Cheese
465
Shrimp Fettuccini Alfredo Shrimp
525
Spaghetti & Metballs
465
Spaghetti Bolognaise
465
Spaghetti Seafood Marinara
525
Tuna Marinara
465

Seafood

Calamari & Chips
420
Fish & Chips - Dorado
575
Fish & chips - Dory
500
Garlic Prawns
410
King Prawn Thermidor
540
Prawn Cocktail
430
Prawn Cutlets
540
Seafood Basket
595

Local & Asian

Adobo
465
Beef Steak Tagalog
385
Chicken Sinigang
425
Chicken Tinola
410
Chop Suey
410
Chop Suey (Shrimp)
465
Mixed Seafood Salpicao
59
Nilagang Baka
525
Pad Thai
395
Pancit Bihon Noodles
395
Pancit Canton Noodles
395
Pork Sinigang
425
Shrimp Gambas
535
Shrimp Sinigang
495
Sizzling Sisig
380
Special Fried Rice
370
Sweet and Sour
395
Thai Chicken Cashew
410
Thai Chicken Fried Rice
370
Chicken Curry
465
Pork Curry
465
Fish Curry
465
Shrimp Curry
525

Sandwiches & Wraps

Aussie Steak Sandwich
355
BLT - Bacon, Lettice, & Tomato Sandwich
295
Build Your Own Hoagie Sub
195
Clubhouse Sandwich & Chips
455
Grilled Chicken Wrap
395
Grilled Lamb Wrap
395
Meatball Sub
425
Roast Chicken & Gravy Roll
295
Roast Lamb & Mint Gravy Roll
395
Tacos
325

Pie Shop

Beef & Bacon Pie
185
Beef & Mushroom Pie
165
Beef & Onion Pie
175
Beef & Pea Pie
165
Beef Stew Pie
175
Chicken Ala King Pie
185
Chicken Curry Pie
185
Chili Cheese Pie
185
Cottage Pie
185
Plain Beef Pie
165
Spicy Beef Pie
185
Cornish Pastie
185
Sausage Roll
115
Mushy Peas
70
Mashed Potato
140
Chips
140
Baked Beans (side order)
120
Gravy
50

Soup & Bread

Cream of Mushroom
345
Cream of Sweetcorn
375
Home Made Tomato Soup
345
Oriental Won Ton Soup
385
Pumpkin
345
Seafood Chowder
420
Sopas
345
Split Pea & Ham
395

Snacks

Angus Beef Hotdog - Plain
175
Beer Battered Wanton (8 pcs)
170
Bruschetta
320
Buffalo Chicken Wings
410
Bunny Special Hotdog
235
Chicken Fingers & Chips
365
Chicken Quesadilla
395
Chili Cheese Dog
310
Chili Con Carne
320
Chips Large
230
Chips Side Order
145
Fish Fingers (Cream Dory) & Chips
355
Fish Fingers (Dorado) & Chips
395
Garlic Bread
185
Hotdog Balls
160
Lumpia Shanghai
320
Mexicali Fries
330
Mexicalli Scallops
360
Nacho Dericko
585
Nacho Supremo
470
Onion Rings
295
Philly Cheese Steak
340
Potato Scallops
210
Potato Wedges
210
Prawn Crackers
140
Shoestring Fried Side Order
145
Shoestring Fries Large
230
Wonton (pork) (8 pcs)
150

Desserts

Apple Pie with Custard
300
Apple Pie with Ice Cream
300
Apple Pie with Ice Cream & Custard
365
Baked Cheesecake
190
Banana Split
320
Crepes w/ fruit & Ice Cream
325
Vanilla Ice Cream
165

Drinks

Brewed Coffee
100
Cafe Latte
100
Café Mocha
115
Cappuccino
105
Coke (320ml)
80
Espresso
75
Flavoured Milk Shakes
180
Fresh Fruit Shakes
215
Iced Coffee
100
Iced Tea / C2 - 500 ml
80
Instant Coffee (Nescafe 3 in 1)
65
Instant Coffee (Nescafe Gold)
80
Juices
85
Tea (Lipton, English Breakfast, Earl Grey)
80
About Bunny Burger Outback Bar & Grill
Bunny Burger Outback Bar & Grill specializes in authentic and traditional cuisines that showcase the vibrant culture of countries worldwide. The chef and staff of this restaurant are well-trained and committed to providing guests with a memorable dining experience. It also offers catering services for special events such as business lunches, wedding receptions, and group dinners.
Bunny Burger Outback Bar & Grill Menu Best Seller
Bunny Burger Outback Bar & Grill offers various delicious cuisines inspired by different cultures. These are some of the best sellers of this restaurant that are well-loved by its patrons for their surprising and satisfying goodness.
Lumpia Shanghai – An irresistible snack that is always a hit as it is one of the favorite cuisines of Filipinos. It comprises ground pork, minced onions, carrots, and seasoning mixed perfectly, wrapped in a lumpia wrapper, and deep-fried until it achieves the perfect crunchiness.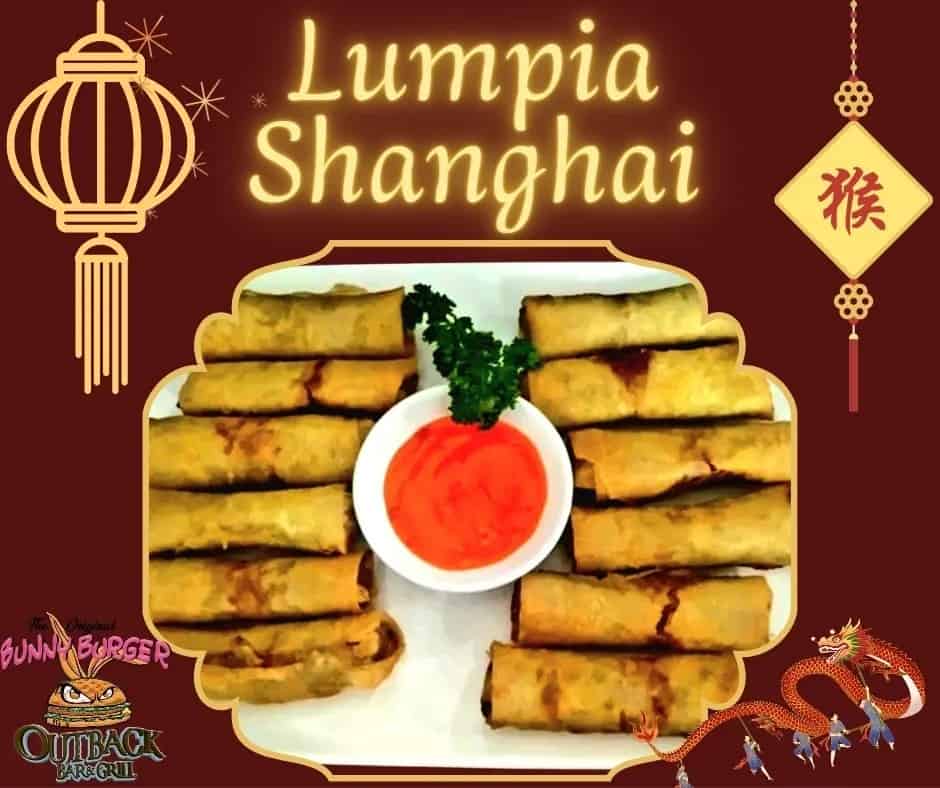 Fish & Chips – It is a popular British dish where flavorful fish and chips are combined. Cream dory and dorado are the two types of options for fish offered by this restaurant. The fish preparation options consist of beer battered, crumbled, and grilled. It comes with your preferred two side dishes and seafood sauce.
Aussie Breakfast – Start your day with this delicious breakfast meal that consists of two eggs of your choice, 100 gm bacon, baked beans, pork or beef sausage, and grilled tomato. It is also served with toast, butter, jam, and tea or coffee. The types of bacon customers can choose from are soft streaky bacon, crispy streaky bacon, and Canadian bacon.
Sopas – This is a Filipino-style cream soup with macaroni, chicken, and vegetables cooked in a creamy soup. To make it more enticing and delicious, this menu of Bunny Burger Outback Bar & Grill is served in a bread bowl, especially created by their bakery. It is a comforting and one of the well-loved meals of its patrons. 
Aussie Works Burger – This satisfying burger can be enjoyed as a full meal as it is large and packed with delicious fillings. The delicious burger buns are stuffed with egg, bacon, cheese, pineapple, and your choice of gravy, such as plain, onion, mushroom, pepper, or garlic.
Bunny Burger Outback Bar & Grill Breakfast Menu
This restaurant offers Filipino Breakfasts such as silog meals, Big Breakfasts like Aussie and American, English Muffins or Crumpets, Omelette, Bread, and Toast. These breakfast meals are available all day, so customers can enjoy them anytime.
Tapsilog – It is a traditional and most popular breakfast meal combination commonly served in Filipino homes, which is why customers are familiar with it. This meal includes grilled marinated beef strips, two eggs of your choice, plain or garlic rice, and tea or coffee.
Ham & Cheese Croissant – Enjoy this delicious croissant with smoked ham, tomato, and grilled cheese. The fillings of this croissant match perfectly, making each bite satisfying. This is a simple yet flavorsome breakfast meal that you will surely enjoy.
Bacon & Egg Sandwich – This sandwich has bacon and two extra large eggs stuffed in your preferred bread. The fresh slice of tomato, cucumber, and greens enhances its plating presentation, making it look more appealing.
Burgers
Bunny Burger Outback and Grill offer various burger menus such as beef pizza, plain, Aussie, uncle sam, cheese, chicken schnitzel, lamb, and fish. These burgers come with a homemade sauce that enhances their taste. 
Beef Pizza Burger – It is a unique burger as its fillings consist of ingredients commonly used in pizza toppings. The burger bun created by its bakery is stuffed with basil herb tomato sauce, extra thick seasoned all-beef Italian patty, and melted mozzarella cheese.
Cheese Burger – A classic and well-known type of burger where the fresh bunny bakery buns are filled with 155gm of beef patty, grilled onion, cheese, and dill pickle. Customers can choose their preferred sauce to satisfy their cravings and enjoy their meals.
Chicken Schnitzel Burger – This chicken schnitzel burger consists of breaded chicken breast that is juicy, tender, flavorful, and crispy on the outside. The other items in this gratifying burger are fresh tomato, lettuce, onion, and your choice of sauce.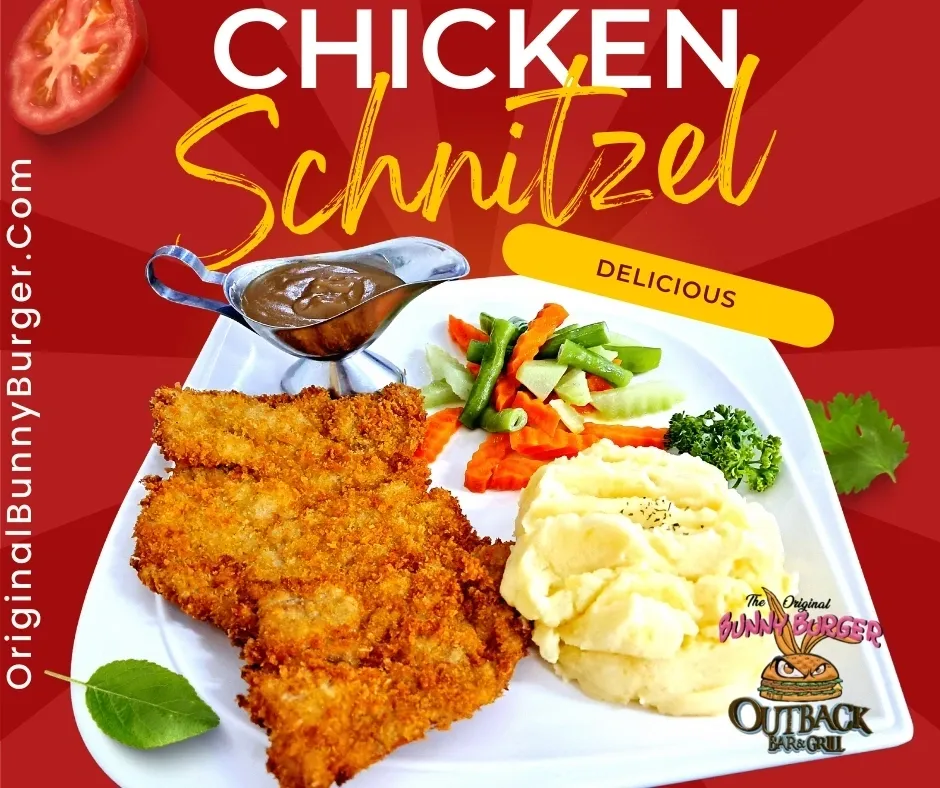 Local & Asian
The Local & Asian cuisines that this restaurant serves consist of fried rice, vegetable dishes, traditional Filipino foods, seafood, beef, pork, chicken, stews, noodles, and curry. These authentic dishes showcase the culinary arts of the Philippines and other Asian countries.
Adobo – Adobo is a famous chicken stew in the Philippines with a well-balanced of savory and salty flavors. The adobo served by this restaurant is available in pork and chicken variation. It is made of meat marinated and braised in a delicious mixture of vinegar, soy gravy sauce, peppercorn, and garlic and paired with white steamed rice.
Chop Suey – It is a traditional Filipino-Chinese cuisine that consists of various vegetables and your choice of meat, such as pork, chicken, beef, or fish stir-fried in an oyster sauce. This restaurant also offers a chop suey with shrimp variation, perfect for those who love seafood.
Pad Thai – This Bunny Burger Outback Bar & Grill menu is a popular cuisine from Thailand, where thick rice noodles are stir-fried with chicken, spring onion, bean sprouts, chopped peanuts, and eggs. It is a comforting dish with an authentic and distinctive taste, as its ingredients are mixed expertly. 
Pasta 
Bunny Burger Outback Bar & Grill has a delicious pasta menu that will make everyone happy. No matter who you are, you'll find something you like! They offer different kinds of pasta like penne, elbow macaroni, fettuccine, spiral, and spaghetti.
Now, let me tell you about some of their tasty pasta dishes. They have Spaghetti Bolognaise, Fettuccini Carbonara, Macaroni Cheese, Chicken Fettuccini Alfredo, Spaghetti Seafood Marinara, Spaghetti & Meatballs, Shrimp Fettuccini Alfredo, Beef Stroganoff w/ Pasta, Creamy Garlic Chicken & Mushroom, Tuna Marinara, and Creamy Chicken Bacon Pesto.
And the best part is that all these pasta dishes come with two pieces of garlic bread. So, you'll get to enjoy a delicious and complete meal at Bunny Burger Outback Bar & Grill! Don't miss out on these mouthwatering pasta options.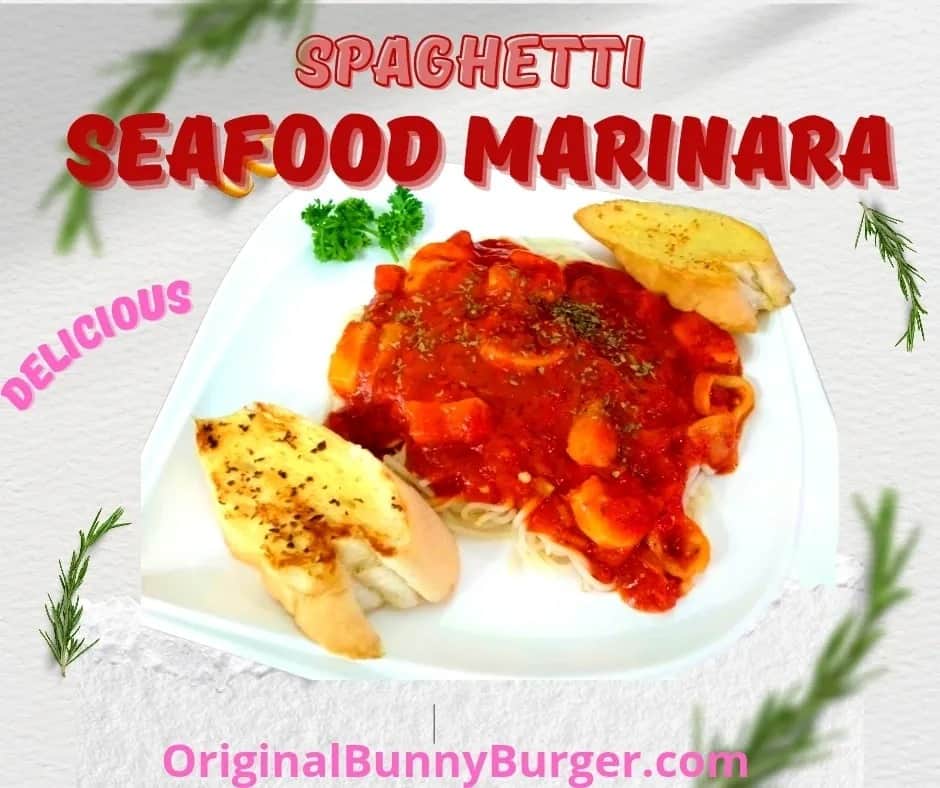 This restaurant also provides Lasagna layered with creamy Parmesan white sauce, mozzarella cheese, and savory meat sauce and served with garlic bread and one side dish. The Large Garlic Bread with Cheese is also offered, and it perfectly pairs with the pasta cuisines it offers.
Sandwiches & Wraps
Sandwiches and Wraps are one of the crowd's go-to food as these foods are comforting, filling, delicious, and convenient. This restaurant's sandwiches include Aussie Steak, BLT, and Clubhouse Sandwich & Chips. It also provides wraps such as Grilled Chicken and Grilled Lamb.
Bunny Burger Outback Bar & Grill also serves Roast Lamb & Mint Gravy Rolls, Roast Chicken & Gravy Rolls, Meatball Subs, and Tacos. It also has a "Build Your Own Hoagie Sub" where customers can remove some items in the sandwich, choice their favorite sandwich sauce, and choose their preferred type of Hoagie roll.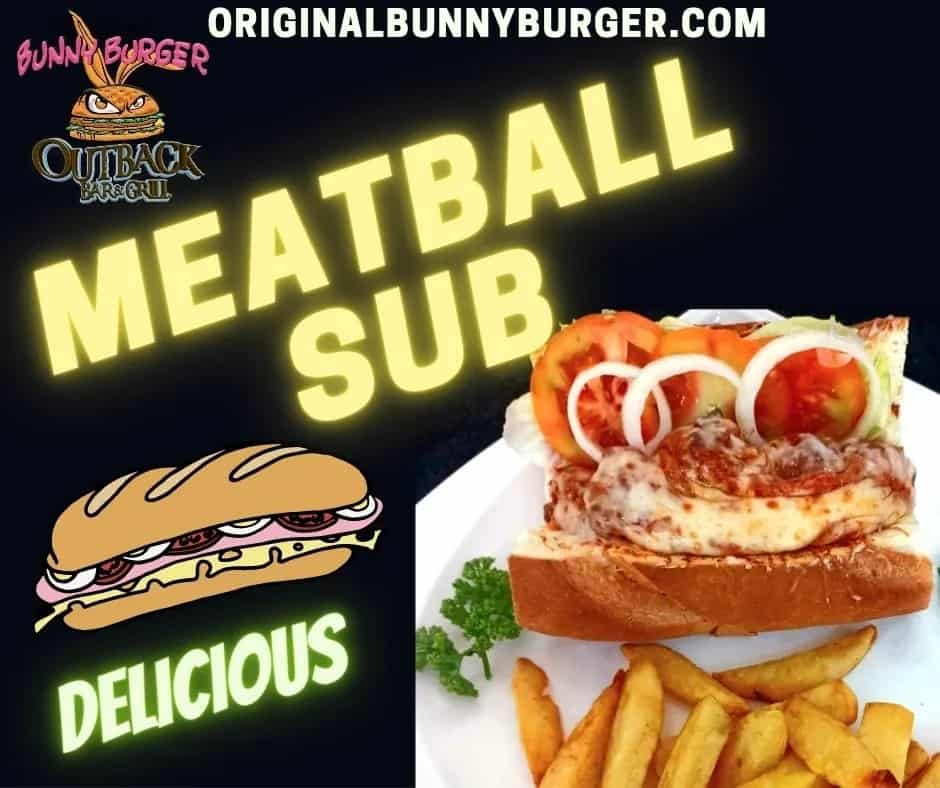 Bunny Burger Outback Bar & Grill Menu Delivery
You can now have the yummy food from Bunny Burger Outback Bar & Grill delivered to your home! To order, you have a few options: you can use the GrabFood website or app, or you can directly contact them through Viber, phone call, or message at 0907-097-6888.
This way, you can order your favorite dishes from the restaurant and enjoy them together with your family. It's a convenient and easy way to have a delicious meal without leaving your home.
Social Media Pages
Discover their wide range of burger creations, from classic favorites to unique and innovative combinations that will excite your taste buds. Share your love for burgers, tag them in your photos, and let them know your favorite Bunny Burger creations. Follow them on social media to be the first to know about the limited-time offerings, seasonal specials, and exciting events.
Facebook: https://www.facebook.com/Originalbunnyburger/
Website: https://originalbunnyburger.com/contact-us
FAQs
What is the specialty of Bunny Burger Outback Bar and Grill?
Burgers, grilled dishes, and other comfort foods are the specialties of Bunny Burger Outback Bar and Grill.
Where is Bunny Burger Outback Bar and Grill located?
Bunny Burger Outback Bar and Grill is located at 375 Santol St., Angeles City, Pampanga.
Does Bunny Burger Outback Bar and Grill have vegan options?
Yes, they also offer vegan options, perfect for vegetable lovers. 
Does Bunny Burger Outback and Grill offer delivery services?
Yes, Bunny Burger Outback and Grill offers delivery service through GrabFood and in-house delivery. 
Conclusion
The Bunny Burger Outback Bar & Grill menu consists of traditional and popular cuisines from different parts of the world. You will surely find something you love or something that will satisfy your cravings, as it offers many options. This is a great place to bond with your loved ones, as this restaurant is dedicated to serving customers with top-notch products and services.