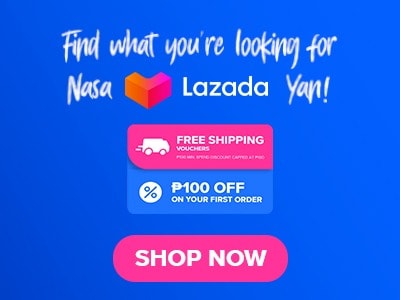 Craving for something to eat but actually doesn't have any idea what to eat? That happens all the time but since I can relate to your frustrations about where to go I have a great recommendation for you. Scout's Honor is my go-to food when I can't think of anything to eat, it's like my salvation all the time so I want you guys to have an idea about them so next time maybe you'll consider trying their food. Scout's Honor menu has a lot of delicious food items to offer and to be quite fair everything is so good, wanna know more? Then let's start and get to know this place more! Dont want to delay much as I am really excited about this, let's go!
Below, you'll find the updated list of Scout's Honor menu prices.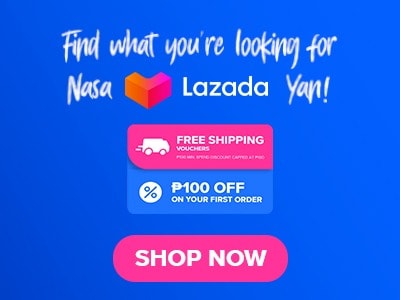 Menu Items
Price (PHP)

Popular

Milk Chocolate Chip Troop Bucket
365
Scout's Buttermilk Fried Chicken Rice plate
295
Dark Chocolate Chip Troop Bucket
365
Spinach Cheese Pockets
325
Creamy Pesto
295
Cream Cheese Bacon Carbonara
295

Scout huddle meals

Beef Tapa & Bacon Tocino Breakfast combo
295
Baked Parmesan Chicken & Tocino breakfast combo
295
Roast Beef & Buttermilk Chicken Meal combo
395
Salisbury Steak & Garlic Shrimps Meal combo
395

Starters

Corn Soup
225
Caesar Salad
265
Asian Salad
345
Mushroom Soup
175

Small plates

Calamari & Chips
325
Spinach Cheese Pockets
325
Mini Corn Dogs
275
Fully Loaded Camp Fries
325
House fries
195

Rice plates

Scout's Buttermilk Fried Chicken Rice plate
295
Baked Parmesan Chicken Rice Plate
435
Tapsilog Rice Plate
385
Bacon Tocilog Rice Plate
315
Salisbury Steak Rice Plate
495
Garlic Shrimps Rice Plate
495
Roast Beef Rice Plate
495
Thick Cut Bacon Rice Plate
425
Chicken and Waffle
335
USDA Beef Adobo
475
Fish and Chips
395

Mains

Roast Beef And Truffle Mashed Potato
545

Pastas

Craft Your Own Mac & Cheese
325
Creamy pesto
295
Cream Cheese Bacon Carbonara
295
Chili Garlic Seafood Linguine
495
4 Cheese Ravioli
395
Grilled Chicken And Truffle Cream
425
Pasta Bolognese
345
Truffle Cream Pasta
325
Cannelloni Bolognese
475

Sandwiches

Scout's Burger
335
Crispy Chicken Sandwich
285
Spicy Chicken Sandwich
325

Sides

Bacon
45
Mushroom
45
American cheese
30
Fried egg
35
Plain rice
40
Garlic rice
35

1 Bite 2 Bite Cookies

Dark Chocolate Chip Troop Bucket
365
Milk Chocolate Chip Troop Bucket
365
Peanut Butter Fledge Troop Bucket
380
Double Chocolate Cookie Troop Bucket
380

Cakes

Ube chiffon (slice)
230
Mocha Praline Cake (Slice)
255
Original Basque Cheesecake (Slice)
305
Original Basque Cheesecake (Whole)
1450
Strawberry Shortcake (Slice)
205
Chocolate Mallow Cake (Slice)
170
Mango Shortcake (Slice)
210
Classic Chocolate Cake (Slice)
190
Classic Chocolate Cake (Whole)
1000
Classic Chocolate Mini Roll
200
Dulce De Leche Mini Roll
250
Cafe Latte Mini Roll
255
Pandan kaya mini roll
320
Ube White Chocolate Mini Roll
275

Scout's pantry

Dark Chocolate S'mores Bark Troop bucket
435
White Chocolate S'mores Bark Troop bucket
435
Matcha S'mores Bark Troop Bucket
520
Original Chips Troop Bucket
165
Teriyaki Chips Troop Bucket
165

Dog Cookies

Dog cookies
150

Craft milk

Ovaltine
175
Oreo
175
Horlicks
175
Strawberry
175

Beverages

Espresso
140
Americano
150
Cafe latte
180
Cappuccino
180
Brewed coffee
130
Milo dinosaur
190
Chocolate milkshake
185
Cookies & Cream Milkshake
185
Strawberry milkshake
185
Vanilla milkshake
185
Lemonade
135
Iced tea
95
Bottled water
50
Coke
90
Coke Zero
90
Royal
90
Sprite
90
Earl grey tea
120
Ceylon black tea
120

Troop Trays

Buttermilk Fried Chicken Troop Tray
1300
Baked Parmesan Chicken Troop Tray
1300
Breaded Pork Belly Troop Tray
1600
Roast Beef Troop Tray
1600
Salisbury Steak Troop Tray
1200
Creamy Cheese Carbonara Troop Tray
980
Creamy Pesto with Grilled Chicken Troop Tray
1260
Chili Garlic Seafood Linguine Troop Tray
1550
About Scout's Honor
Scout's Honor opened their doors to customers back in 2014. Chef Miko Aspiras is the person behind this place, they are offering different kinds of delicious treats that are hard to ignore especially their cookies with different varieties of flavors. The interior of their place is quite good though the place has a limited capacity, despite that their place is a bit small than usual the ambiance inside of their restaurant is adorable and you will feel comfortable with a homey atmosphere. When it comes to the dishes that they serve Scout's Honor has a lot to offer through their menu however most items that they focused on are breakfast items, pastas, sandwiches, and their deliciously made cookies.
Scout's Honor Menu Best Seller
Here are samples of the best-selling items on their menu.
The Buttermilk Chicken – This one is really delicious and for sure if you're a fried chicken person you'll approve this one. The chicken is tender and really juicy inside, it is cooked perfectly and doesn't have any trace of uncooked parts, the outside is crunchy but not hard just right, and not greasy. And when it comes to the taste this one is skin deep which really surprised me as I am not expecting this to be that tasty. The marinade or the batter made this chicken so good so a piece is surely not enough, this one is a must-try.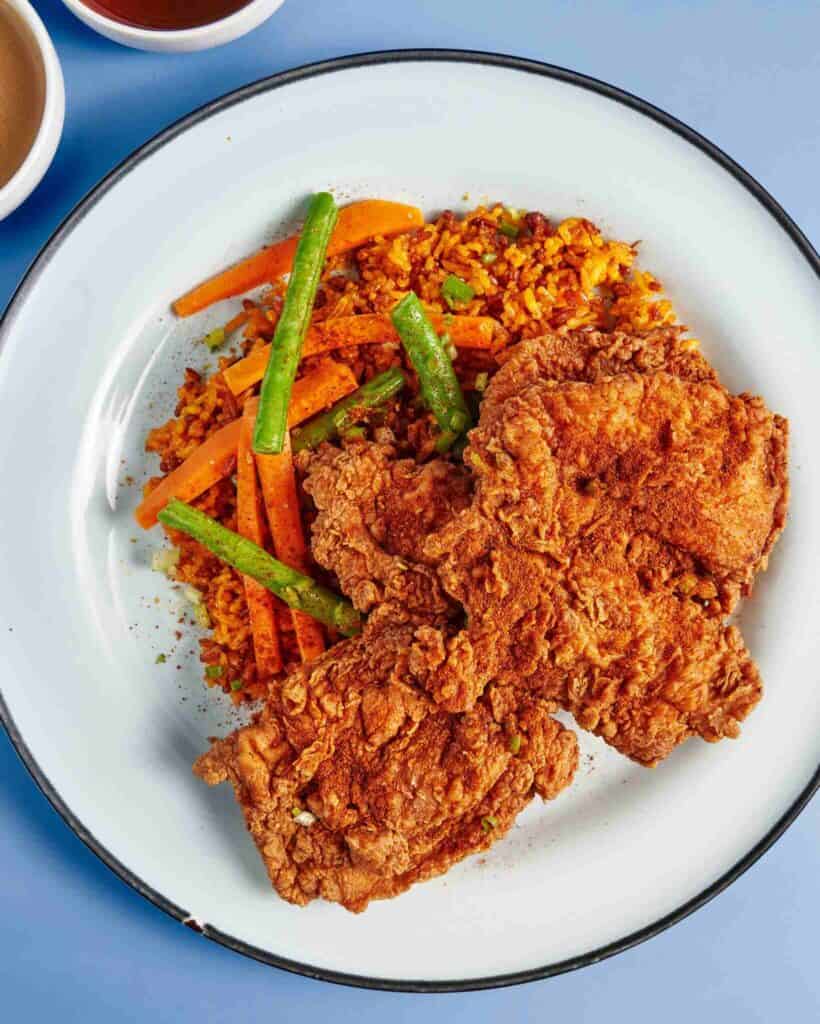 Cream Cheese Bacon Carbonara – This one got my attention after realizing the words cream cheese. And as a cheese lover, I got excited to try their cream cheese bacon carbonara. It has a milky taste and creamy texture which I found delicious, im not into carbonara since I want my pasta with red sauce but this one got me. Im not sure if you guys will like this version of Carbonara but for us that already tried it, it's a big yes for us. Bacon is pretty obvious sauce is tasty and the pasta is al dente.
Creamy Pesto with Grilled Chicken – To be honest, this is my order when I can't think of anything to order. Seriously, for me, this menu of Scout's Honor was a lifesaver and every time the experience is satisfying. I highly recommend their creamy pesto with grilled chicken if you have no idea what to order and I swear that you can never go wrong with this one not unless you hate basil. Their creamy pesto with grilled chicken is a complete meal that is satisfying plus the taste is amazing. 
Roasted Garlic and Mushroom Fusilli – I have to warn you that this one is a bit salty but if you love salty food then go for it. The taste is very simple however we love this one. The flavors of garlic and mushrooms combined are perfect for those who love strong flavors. This one is also something that will remind you about Scout's Honor.
S'mores Tag Along – This one has a lovely meringue on top that is a bit burned on a buttery shortbread. The meringue on top is what made their s'mores tag alone stand out. It has a beautiful texture with a lovely caramel flavor on it and it's absolutely gorgeous, I highly suggest you guys try this one and also the gooey ube.
Scout's Honor Menu Scout Huddle Meals
Scout huddle meals mean convenient meals that are already packed and ready to eat. This includes side dishes and mains. on this menu is they have Beef Tapa & Bacon Tocino Breakfast combo, this one has pork bacon tocino, Beef tapa, egg, garlic rice, Caesar salad, and atchara to balance the taste. They also have a Baked Parmesan Chicken & Tocino Breakfast combo which is made with Baked Parmesan chicken, bacon tocino, egg, rice, Caesar salad, and atchara. Other options are Roast Beef & Buttermilk Chicken Meal and Salisbury Steak & Garlic Shrimps Meal.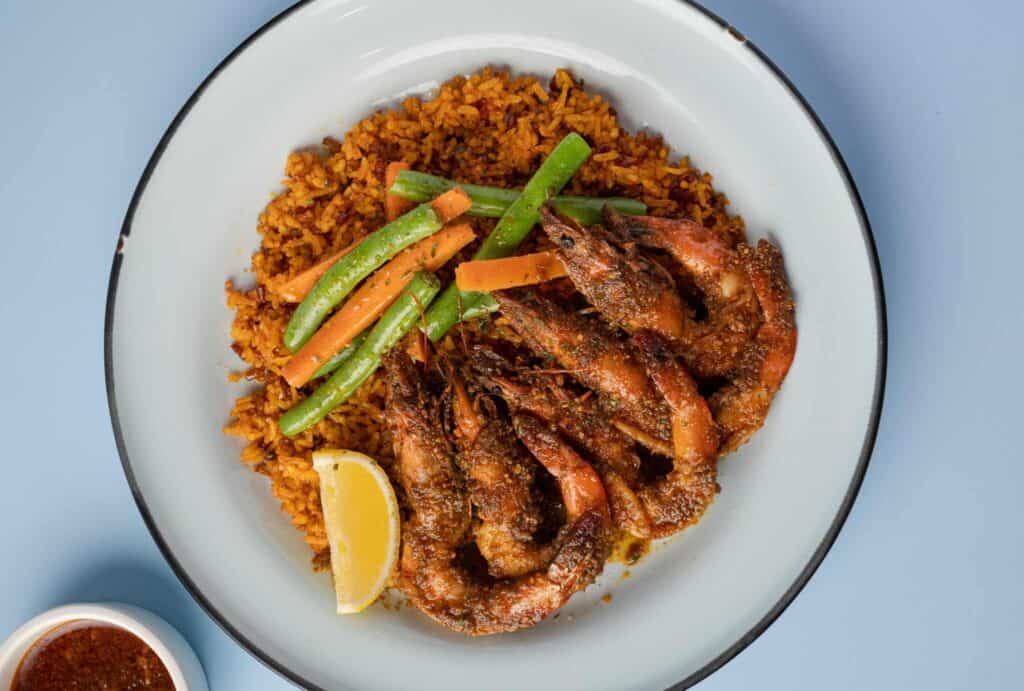 Scout's Honor Starters Menu
On their starters menu they have 4 items to offer. The first one is their Corn Soup which is Creamy corn soup with kernels & croutons, this one is my favorite. Next is their Caesar Salad which is made with Romaine lettuce, bacon, croutons, parmesan, & caesar dressing. They also have Asian salad and mushroom soup.
Small Plates
Small plates are like appetizers but actually not. On this menu, they have 5 delicious items to try. The first one is their Calamari & Chips which is Crispy calamari tossed in barbecue spice and potato chips. Spinach Cheese Pockets are also included on this menu. Mini Corn Dogs is also present on this menu and this one is made with Cocktail hotdogs coated with cornmeal batter. Other items are Fully Loaded Camp Fries and house fries.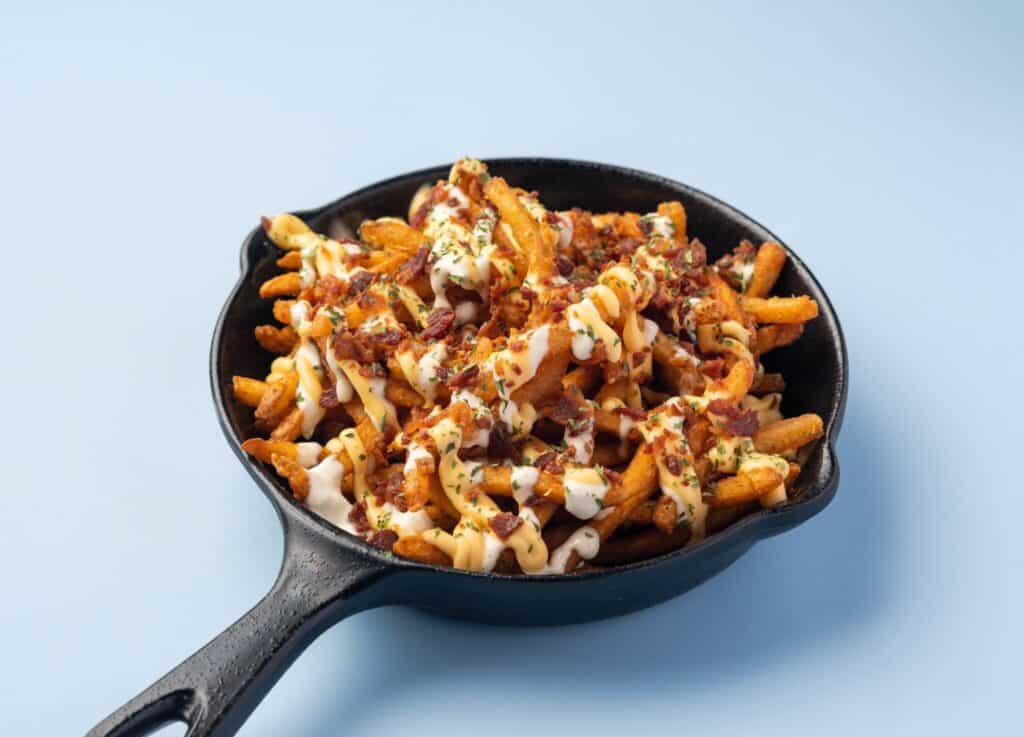 Rice Plates
If you're looking for a heavier meal then Scout's Honor rice plates menu is the perfect menu for you. On this menu they have Scout's Buttermilk Fried Chicken from Rice Plate and Baked Parmesan Chicken Rice Plate if you're looking for chicken dishes and Roast Beef Belly Rice Plate Pares and Roast Beef Rice Plate if you're in the mood for beef. They also have Filipino silogs on their rice plates menu like Tapsilog Rice Plate and Bacon Tocilog Rice Plate. And if you're looking for a truly Filipino dish you can try their USDA Beef Adobo. Other options are Salisbury Steak Rice Plate, Grilled Pork Chops Rice Plate, Thick Cut Bacon Rice Plate, chicken and waffles, and meatballs.
Pancakes & Waffles
Scout's pancakes and waffles menu consists of different pancakes that are definitely a treat. The first item on this list is their classic pancakes this one is for those who like it plain with only pancake flavor to enjoy. They also have a banana pancake and chocnut pancakes if you want to enjoy a mildly sweet treat. Ube pancake is a great option as well. They also have chocolate chip pancakes and creme brulee pancakes for sweet tooths out there who love their pancakes extra sweet.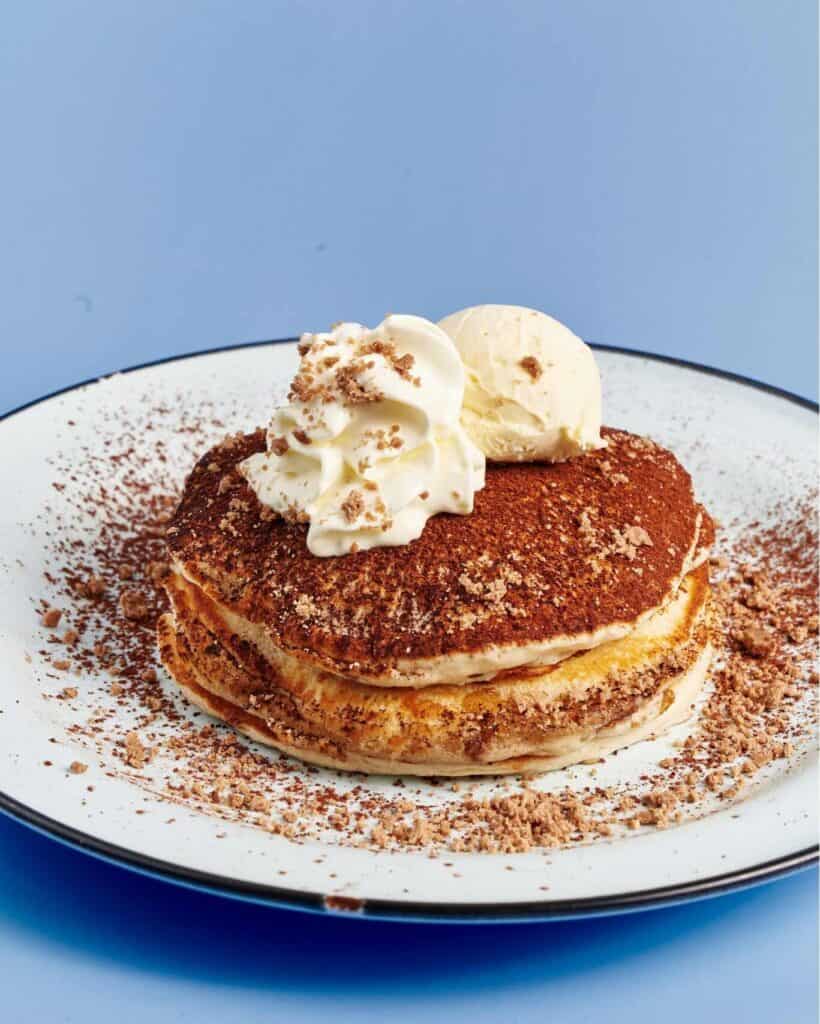 Scout's Honor Menu Delivery
Upon carefully checking, it appears that Scout's Honor is yet to launch its dedicated delivery website, but fear not, as you can easily gratify your taste buds by placing an order for their delectable array of food items through the user-friendly platforms of Grab Food and FoodPanda.
Social Media Pages
With Scout's Honor, every visit is a delightful treat for the senses. So, come on over, follow them online, and let the cookie cravings begin! Join the online community of cookie enthusiasts, share your love for Scout's Honor, and indulge in the sweet moments of life.
Facebook: https://www.facebook.com/ScoutsHonorPH/
Instagram: https://www.instagram.com/scoutshonorph
Website: https://www.tasteless.ph/collections/scouts-honor
FAQs
What is Scout's Honor known for?
Scout's Honor is popular for their delicious cookies and baked item treats and also for their delicious sandwiches, pasta, and breakfast items.
Where are the Scout's Honor stores located?
Scout's Honor is located in National Capital Region. You can find them in Makati, Taguig, San Juan and Quezon City.
What types of cookies does Scout's Honor offer?
Scout's Honor offers different kinds of delicious cookies. Sample flavors are cashew macadamia and dark chocolate, matcha white chocolate, gooey ube, and rocky road.
Does Scout's Honor offer customization options for cookies?
Yes, they actually offer to make your own cookie for you to customize your own cookies.
Conclusion
This is a perfect go-to place if you're craving something sweet like cookies and something to eat when there's nothing on your mind. They actually have it all when it comes to light meals and even breakfast items so this place is truly an amazing and cool place. Scout's Honor menu is a friendly menu where you can just pick whatever while not worrying about how it will taste because everything is so good. The place is nice and comfortable as well and their service personnel are polite, have great customer service experience, good food, affordable meals.