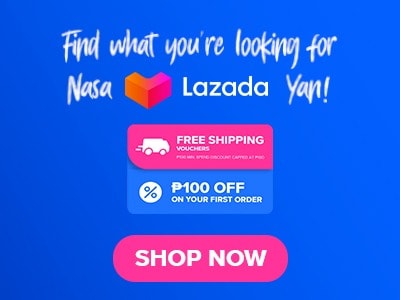 There are a lot of Japanese restaurants that are mushrooming all over our country, especially in the Metro but have you tried Kazunori Japanese Restaurant? If not this is the perfect time for you to get to know them as we are going to talk about this establishment. Kazunori Japanese Restaurant menu offers a lot of delicious dishes that are authentically Japanese, these dishes are delicious and very comforting as well.
If you're looking for a nice place look no more Kazunori Japanese Restaurant is just the right place for you. In this article, we are going to get to know Kazunori Japanese Restaurant, their whereabouts, the prices of their food items, and everything that you need to know about them, so if you're interested let's start!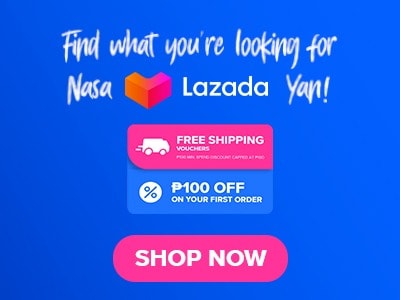 Below, you'll find the updated list of Kazunori Japanese Restaurant menu prices.
Menu Items
Price (PHP)

Curry Rice

Pork Curry
420
Beef Curry
480
Katsu Curry
550

Sushi Donburi

Bara Chirashi
1350
Qmakase Kaisen
2200
Negitoro Don
1250
Ikura Don
1400
Salmon Ikura Don
1600
Toro Tekka Don
4000

Sashimi

Ika
480
Ikura
1100
Salmon
800
Otoro
2900
Uni (Local)
MP
Uni (Imported)
MP

Nigiri

Ika
200
Salmon
230
Ikura
350
Ebi
320
Otoro
650
Uni (Local)
MP
Uni (Imported)
MP
Salmon Ikura
320
Unagi
400
Anago
400
Aburi Otoro
850
Aburi Salmon
240
Nigiri Yamato (6 Pcs)
2200
Nigri Fuji (8 Pcs)
3000
Nigiri Kazunori (12 Pcs)
6000

Sushi Roll

Inari (6 Pcs)
380
Ebi Tempura (8 Pcs)
550
Salmon (8 Pcs)
680
Otoro (2 Pcs)
1100

Temaki

Kappa
200
Oshinko
200
Torotaku
350
Neaitoro
350
Unagi Kyuri
400
Kura
450
Toroteka
1500
Uni Local
MP
Uni (Imported)
MP

Hosomaki

Kappa
200
Oshinko
200
Negitoro
450
Torotaku
500
Toroteka
1700

Kushiyaki

Buta Kushi Miso
220
Ebi Butter Shio Yaki
520
Tori Mune (Tare | Shio)
180
Tori Momo (Tare | Shio)
180
Gyutan
450

Zensai

Tori Mune Salad
380

Agemono

Tonkatsu
390
Tori Karaage (5 Pcs)
420
Ebi Fry (3 Pcs)
550
Ebi Tempura (5 Pcs)
780

Menrui

Zaru Soba
320
Arai Soba
460
Wagyu Truffle Soba
650

Donburi Rice

Salmon Chahan
400
Beef Chahan
520
Omurice
420
Salmon Tamago Don
450
Oyakodon
480
Chicken Teriyaki Don
550
Katsudon
550
Tendon
780
Gyudon
1000
Unatamadon
1200
Beer Truttle Don
1300
Gindara Shio Yaki
1320
Gindara Saikyo Miso
1320

Japanese Sando

Tamago Sando
350
Crispy Chicken Sando
380
Katsu Sando
430
Ebi Sando
550
Menchi Katsu
550
Salmon Belly Sando
750
A4 Wagyu Sando
2500

Bento Box

Tori Karaage
390
Tonkatsu
520
Ebi Fry
850
Butakushiage
420

Chirashi Bento

Salmon Harasu Yaki
1500
Unagi
2000
Makunouchi
2500

Onigiri

Tori Soboro / Sautéed Ground Chicken
180
Konbu / Seasoned Kelp
180
Shake / Salmon
180
Nori/ Seaweed
180
Shiso Noka / Oba Leaf
180
Mentaiko / Cod Roe
250
Salmon Ikura / Salmon Slices And Roe
250

Kazunori Cafe

Chashu Chahan / Pork Belly Fried Rice
250
Omurice / Rice Egg Omelette With Chicken
250
Yakiniku / Grilled Beef Striploin
180
Ebi Mayo / Shrimp Mayonnaise
180
Chashu Mayo Kimuchi / Pork Belly With Kimchi
250
Salmon Chahan / Salmon Fried Rice
250
About Kazunori Japanese Restaurant
Kazunori Japanese Restaurant opened its doors to the public in the year 2017. This place got its name from its master chef Kazunori Kuramochi; this restaurant combines 3 concepts of dining, a Japanese dining area, a sushi bar, and a Japanese cafe. What's interesting about this restaurant is that you can find them inside a car dealership which is very unusual so if ever you visit them and decide to just buy a car you can do it right away. A triple treat when it comes to Japanese restaurants in the country!
Kazunori is famous for its multiple courses of sushi omakase but is excellent as well with a kaiseki set of menus and a la carte menu by Saito Takeru their resident chef. The restaurant is great for lunch or a date night with your special someone. This place specializes in sashimi and seafood sushi. There are a lot of dishes to enjoy in this place gaining them popularity with their customers over the years.
Kazunori Japanese Restaurant Menu Best Sellers
Based on research here's Kazunori Japanese Restaurant best selling food items that are also a must-try.
Katsudon
This one is basically pork cutlets. Katsudon's version of Kazunori Japanese Restaurant is fatty and thick. This one is prepared by deep frying the breaded pork, it is also drenched in the sweet sauce and then arranged on top of steamy rice. If you love pork then you will surely love this dish.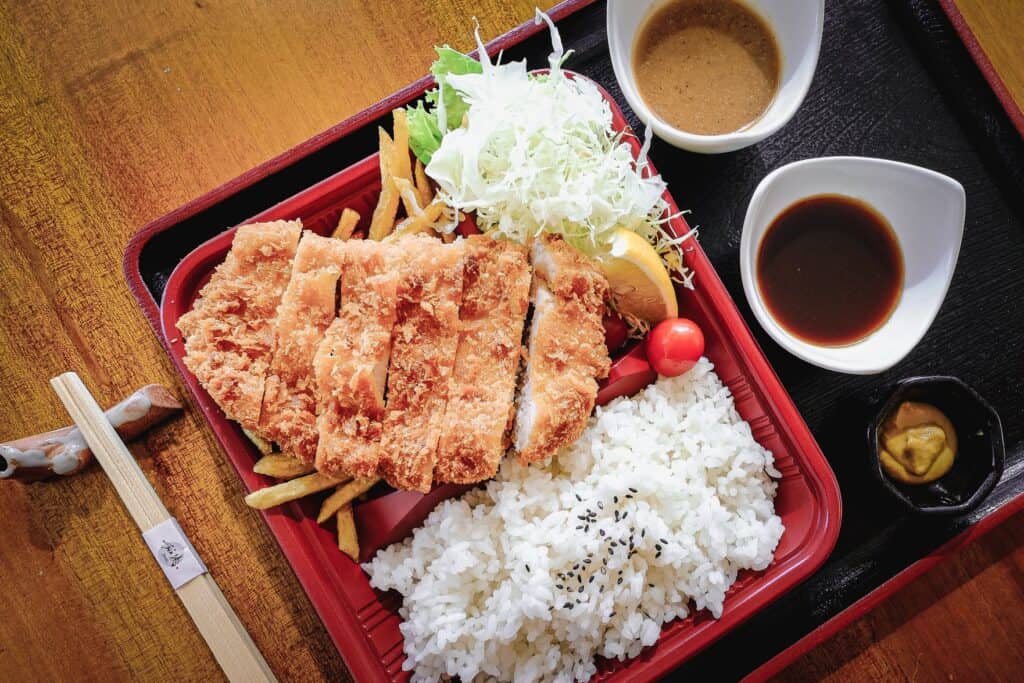 Gyoza
The Gyoza version of Kazunori Japanese Restaurant menu is a great appetizer this one is very juicy unlike other gyoza's that other places offer. This is really juicy and reminds me of its cousin Xiao Long Bao. One of the best gyoza that I tried over the years and actually beat those that I usually got in Taiwan when I was still living there.
Meaty and delicious stuffings inside, it is already tasty with or without the dipping sauce but it's more delicious with it as it enhances the flavors. This is a must-try item on their menu and I don't want you to miss out.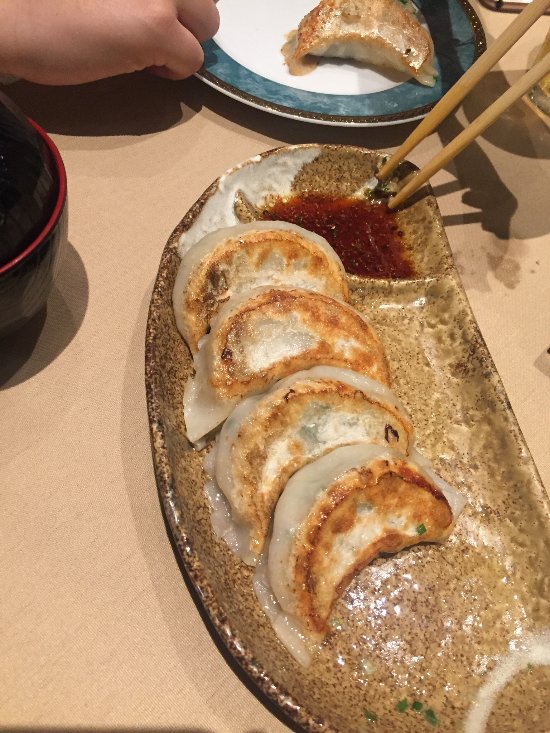 Beef Truffle Don
The beef truffle don version of Kazunori Japanese Restaurant is served in a rice bowl. This has four cuts of meats, when it comes to the taste this is sweet and saucy at the same time. The beef strips on their beef truffle don are delicious and surprisingly tender it is also fatty which enhances the flavor of this dish. Another ingredient that made this menu really good is the mushroom, it gives extra texture. One thing that I also noticed about this one is it has a very mild truffle taste but that's fine, still delish.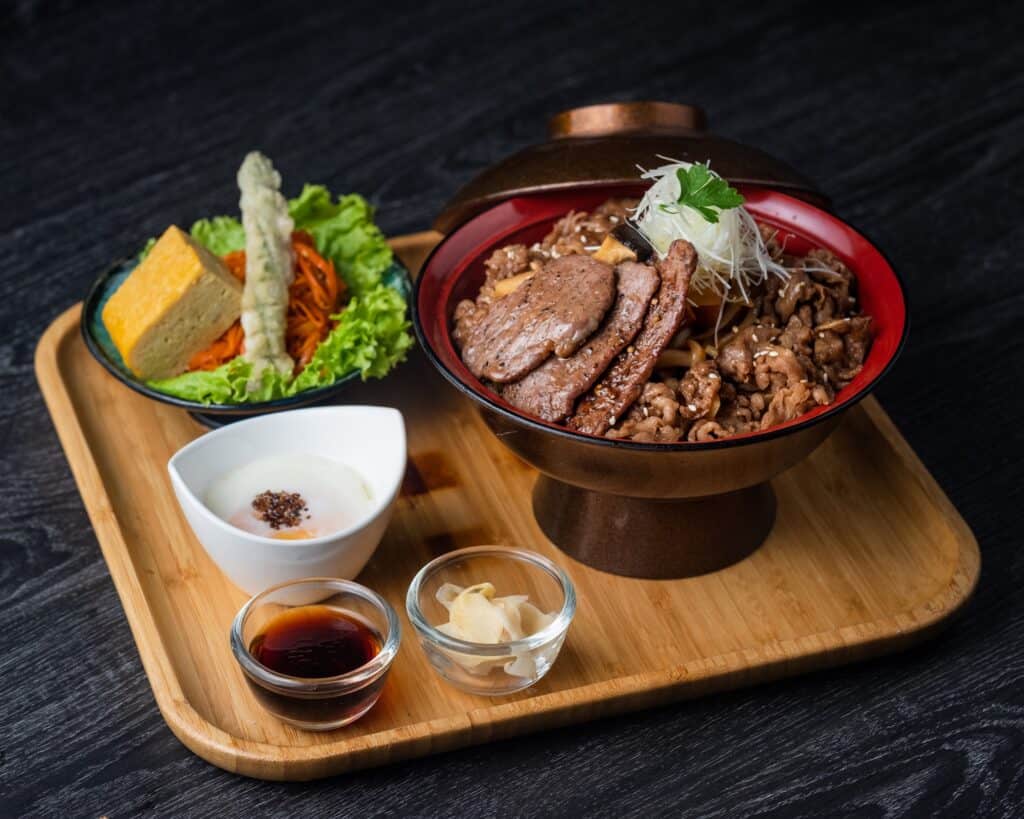 Spicy Salmon Roll
If you love spicy foods then you'll definitely love the spicy salmon roll menu of Kazunori Japanese Restaurant. This one is a type of maki that is made with raw salmon and spicy sauce (spicy sauce is made with chili sauce mixed with Japanese mayo) and sushi rice that is wrapped in seaweed or nori. The wrapping method could be inside out as well. A fresh and light item with a kick of spicyness in every bite. This one also has cucumber that regulates the flavors of their spicy salmon roll. 
Oyakodon
Oyakodon is a comfort food in Japan, this classic goodness is made from chicken cutlets that are tender, some eggs, and onions that they simmered in a dashi base sauce. They also poured it over steamy white rice, very simple yet really delicious. They also serve their oyakodon with chawanmushi, miso soup, and tsukemono. Highly recommended for those who want to share something great and comforting with family or friends.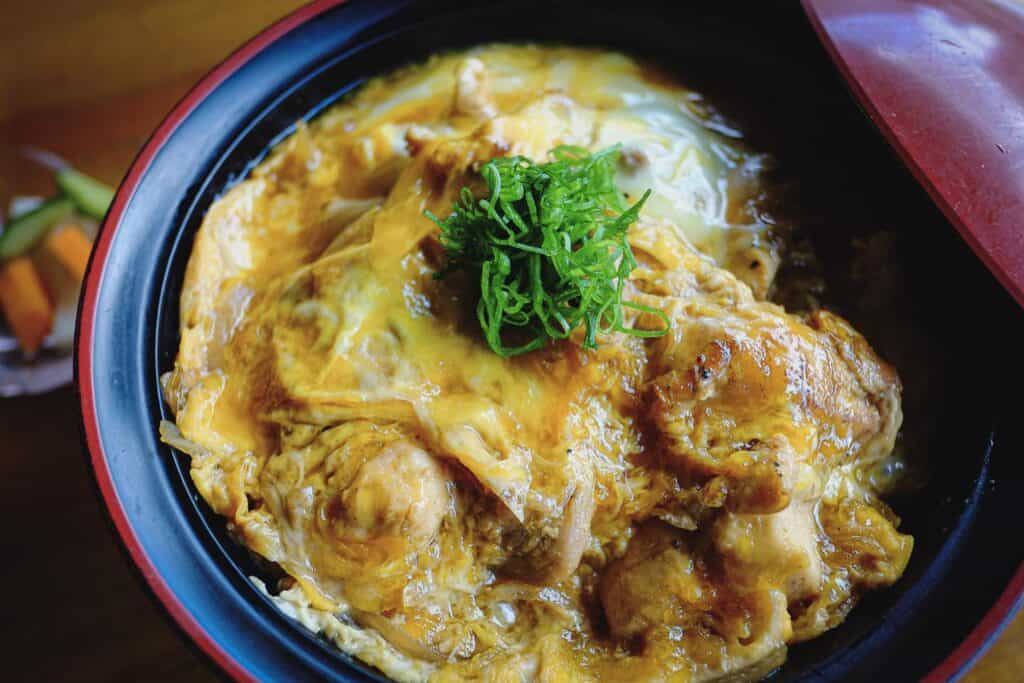 Uni Cream Spaghettini
Uni cream spaghettini menu of Kazunori Japanese Restaurant is really creamy with a slight sweetness and a rich flavor of uni (sea urchin). The pasta in this dish is al dente and not overcooked or soggy. I like the flavor combinations that I found in their uni cream spaghettini, highly recommended for pasta lovers out there who are looking for good pasta. 
Karai Niku Soba
This is actually my favorite among every item on their menu. The name of the dish translates to spicy beef buckwheat noodles. This is a dipping-style noodle dish in which you dip the soba into a beef sauce before eating. This is also served with dashi stock that you can pour into your noodles as well to enjoy it another way, soup! This also has some wasabi and chili if you want extra spiciness on your soba.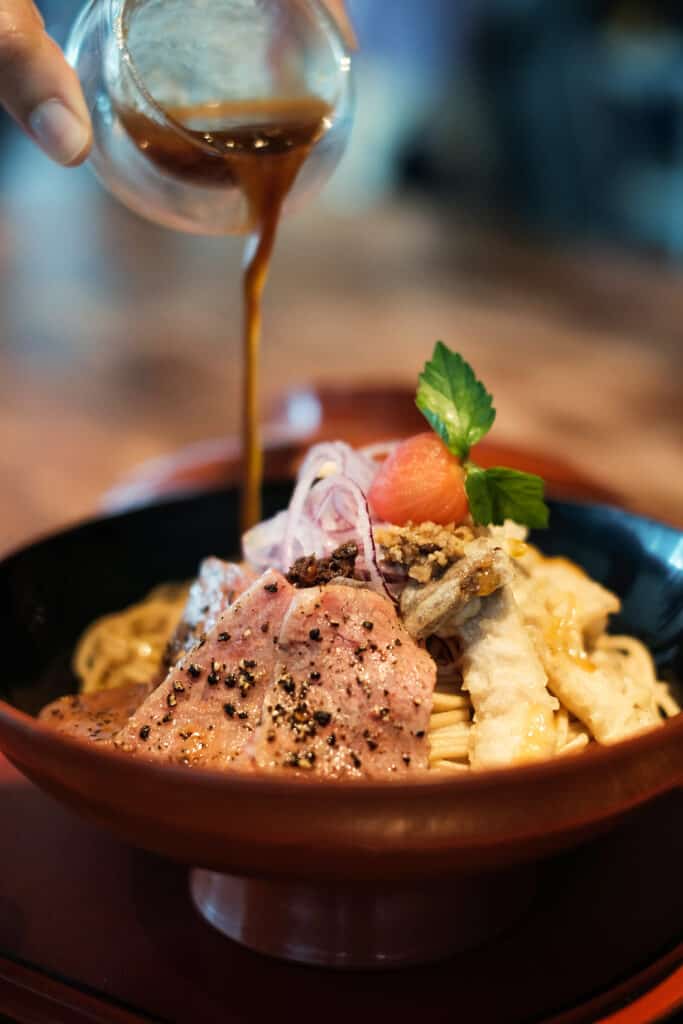 Kazunori Japanese Restaurant Menu Delivery
If you want to order your favorite Kazunori Japanese Restaurant food items great news since they are now offering delivery services, all you have to do is to call their mobile number at +63 917836 2695 or their landline at (02)7746-1780. They are accepting delivery orders until 5:30 p.m.
Social Media Pages
Get ready to embark on a delectable journey at Kazunori Japanese Restaurant, where every dish is a work of art in the world of Japanese cuisine. While you explore their menu's authentic flavors and exquisite creations, here's a secret ingredient for an enhanced dining experience: connect with them on the social media listed below!
Facebook: https://www.facebook.com/kazunorijapaneserestaurant
Instagram: https://www.instagram.com/kazunorijapaneserestaurant
FAQs
Where is Kazunori Japanese Restaurant located?
Kazunori Japanese Restaurant is located at Chino Roces Ave. Makati.
When are the operating hours of Kazunori Japanese Restaurant?
This Japanese restaurant is open from 11:00 in the morning until 2:30 p.m. and reopens from 6:30 p.m. until 11:00 p.m. from Mondays through Sundays. 
What are the Social media accounts of Kazunori Japanese Restaurant?
The Kazunori Japanese Restaurant's official Facebook page can be seen in the social media pages of this article.
Are they halal-certified?
No. this restaurant is a non-halal-certified Japanese restaurant that serves liquors. 
Conclusion
This Restaurant is a great place to go if you are craving authentic Japanese food. Kazunori Japanese Restaurant's menu has a lot of delicious items to choose from. What I like the most about this place is that you can actually watch how your food is being prepared. The place looks great too, it is clean and comfortable. Their staff is fast as well and nice that's one of the reasons aside from food why we keep on going back to this place. Highly recommended for everyone who loves to try great food with family and friends.