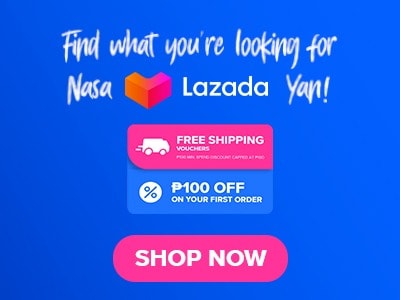 At Circa 1900, you'll find a unique menu that combines Filipino and international flavors using fresh, locally sourced ingredients. The menu is divided into different sections, including appetizers, salads, pasta, sandwiches, mains, and desserts, each featuring a diverse range of dishes. The menu highlights an array of meat and seafood options, as well as classic Filipino dishes that are given a modern twist.
In addition to the mouth-watering dishes, Circa 1900 also boasts a selection of refreshing drinks, including cocktails, wines, and beers, to pair with your meal. Whether you're in the mood for a light salad, a hearty pasta dish, or a classic Filipino meal with a contemporary spin, Circa 1900's menu has something for everyone. Come and savor the unique blend of Filipino and international cuisine at Circa 1900!
Below, you'll find the updated list of Circa 1900 menu prices.
Menu Items
Price (PHP)

Soup

Asian-Style Chicken Dumpling Soup
45
Roast Tomato Soup
245

Salad

Grilled Chicken and Caesar Salad
295
Pear Salad with Walnuts, Lemon and Cranberry
295
Green Goddess
295

Starters

Callos and Lengua Madrid Style with Charred Focaccia Bread
340
Gambas and Calamari Ajillo
340
Gochujang Chicken with Coleslaw
340
Calamaers Fritos with Garlic Citrus Aioli
340
Pork and Shrimp Spring Roll with Mango Sweet Chili
340
Trio Bruschetta
340

Mains

Crispy Pork Tadyang
425
Chicken Schnitzel and Demi Glaze
445
Pork Tenderloin and Marble
495
Vegetable Fajita
425
Jerk Chicken with Garlic Sour Cream
515
Seafood and Truffle Risotto
625
BBQ Ribs in Tangy Barbecue Sauce
695
Grille Spanish Mackerel with Potato WEdge
695
Pan-seared Salmon with Aglio Olio
795
Ostrich, Corn Grits
795
US Beef Rib Eye with Red Wine Sauce
1995

Sides

Steamed Rice Solo
35
Steamed Rice Platter
180
Charred Focaccia Bread with Malnuggay PEsto
85
Garlic Rice Solo
55
Garlic Rice Platter
225
Potato Wedge
95
Classic Colesaw
95

Best Shared

Fat Bastard
325
Grilled Chicken and Chorizo Pizza
425
Ham and Egg Pizza
425
Pork Tadyang Platter
895
Paella Mixta
995
Whole Jerk Chicken and Garlic Sour Cream
1095
Sgubo Platter
2295
BBQ Whole Ribs in Tangy BBQ Sauce
1385

Pasta

Pasta Negra Aglio Olio
439
New Zealand Beef Stroganoff Pasta
439
Pasta PEscatore
439

Wines

Codurnio Classico
2250
Nous Amours
1295
La Chase
1200
Morande Reserva
1700
Rive Droite
1700
Cuvee Gyotaku Umami
2850
Fat Bastard
1500
La Chasee
1200
Rin Con Del Sol
1200
About Circa 1900
Circa 1900 is a well-known restaurant located in Cebu City, Philippines. The restaurant itself has a beautiful old building that dates back to the early 1900s, which adds to its charm. They also have a beautiful garden area where customers can enjoy their meals while being surrounded by plants and breathing fresh air. The unique but relaxing atmosphere, paired with their top-notch cuisine, makes this restaurant a great place for those looking for a wonderful dining experience in a beautiful and historical setting.
Circa 1900 Menu Best Seller
This menu is made up of the most famous dishes from Circa 1900 that are mostly ordered by visiting customers or through their delivery service.
Chicken Schnitzel and Demi Glaze – This dish is made up of breaded chicken cutlets that are fried until they are crisp and golden brown. The chicken is served with a rich sauce that adds more complexity to the dish. It is served with mashed potatoes and vegetables that balance out the richness of the chicken and its sauce.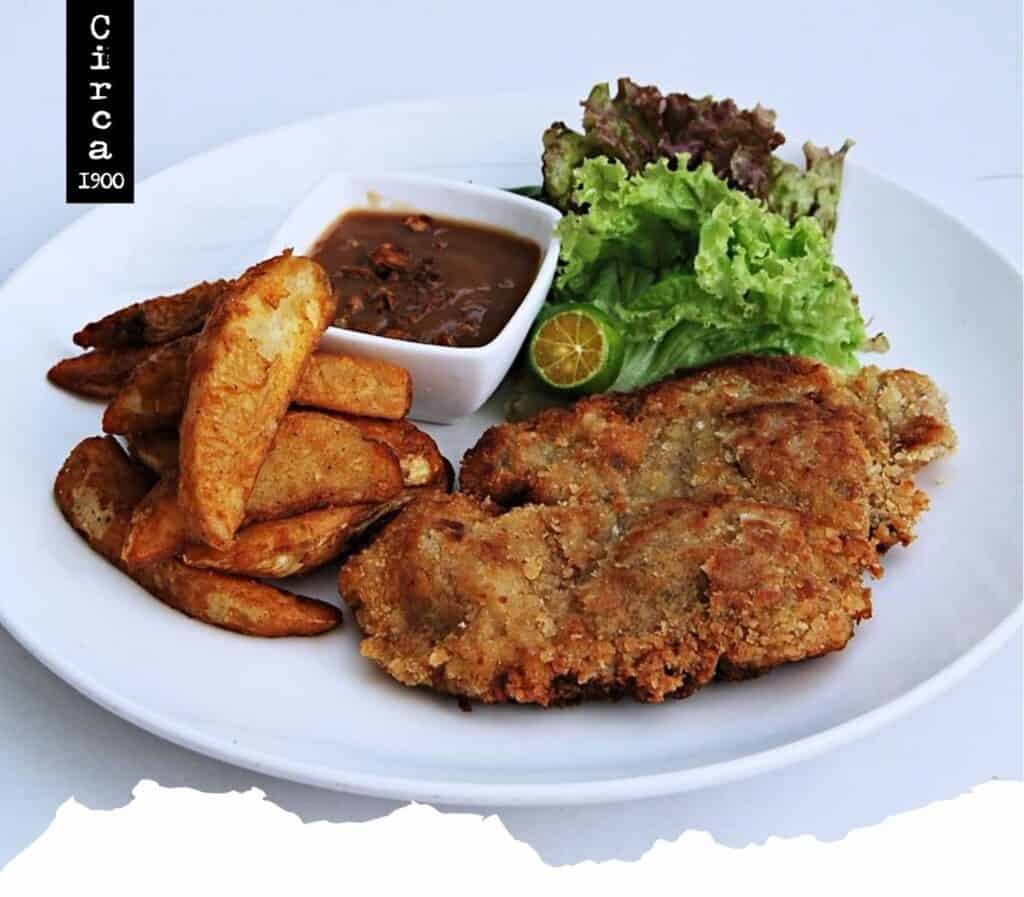 Grilled Chicken and Caesar Salad – This is a classic Caesar salad with perfectly grilled chicken added to it. The chicken gives this dish a slightly charred flavor, and the vegetables, like the lettuce, add a crisp texture and freshness to it.
Pork and Shrimp Spring Roll with Mango Sweet Chili – This is a pork and shrimp spring roll that is served with a mango sweet chili sauce that adds sweet and spicy flavors to the dish. The spring rolls themselves have a crispy shell, and inside is a flavorful filling of pork and shrimp.
Salad and Soup
This menu is made up of different salad and soup dishes that are both healthy and satisfying.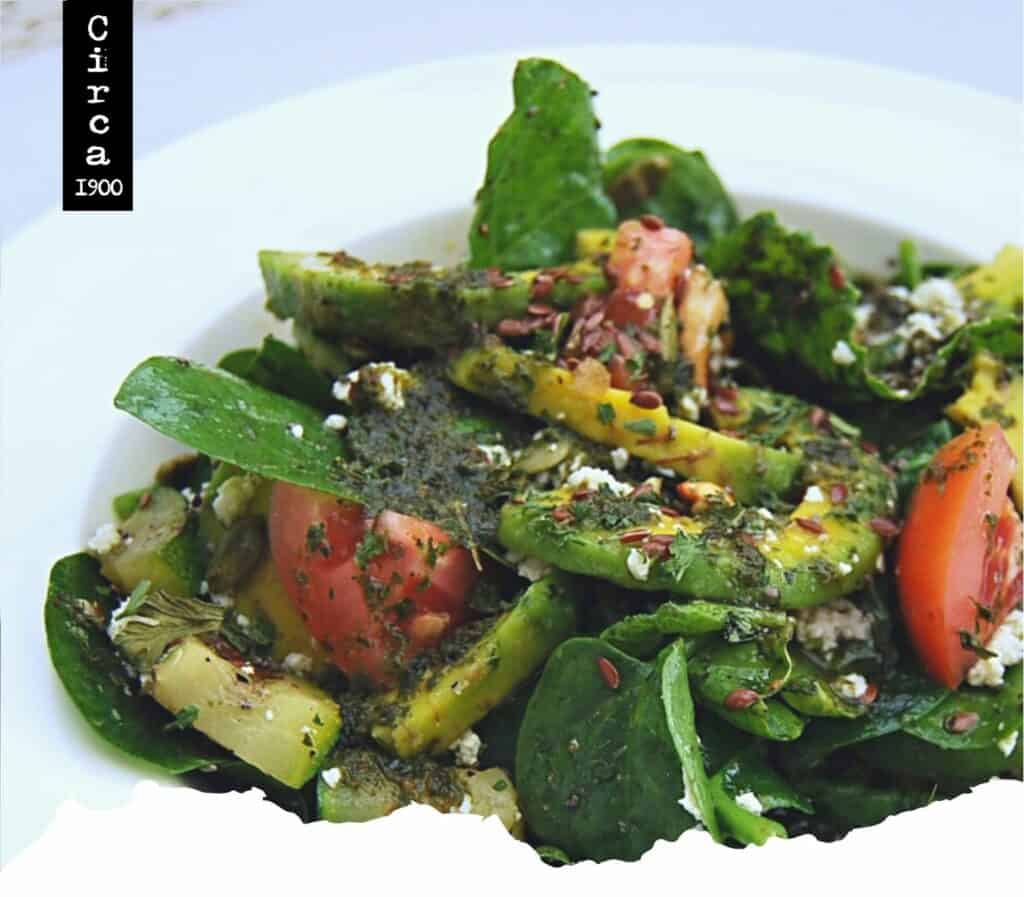 Asian-Style Chicken Dumpling Soup – This soup dish is a tasty and hearty option due to the dumplings that are added to it. The dumplings are well seasoned and cooked perfectly, while the broth is flavorful and aromatic due to the blends of herbs and spices.
Roast Tomato Soup – A soup dish menu from Circa 1900 that is rich and creamy with a deep, smokey flavor due to the roasted tomatoes. The soup is well-seasoned and has a nice texture because of the chunks of tomato that are added to it. Served with a slice of bread, this soup dish is a great choice for anyone who is looking for a warm and comforting meal.
Green Goddess – One of the many refreshing and healthy options at Circa 1900, this salad is made with a mix of greens, vegetables, and a tangy green goddess dressing. The avocado added to it gives it a nice creaminess, while the other vegetables add a nice crunch to the dish.
Starters
This menu is made up of a variety of starters that will surely keep the customers' appetites up for when their main dishes are served.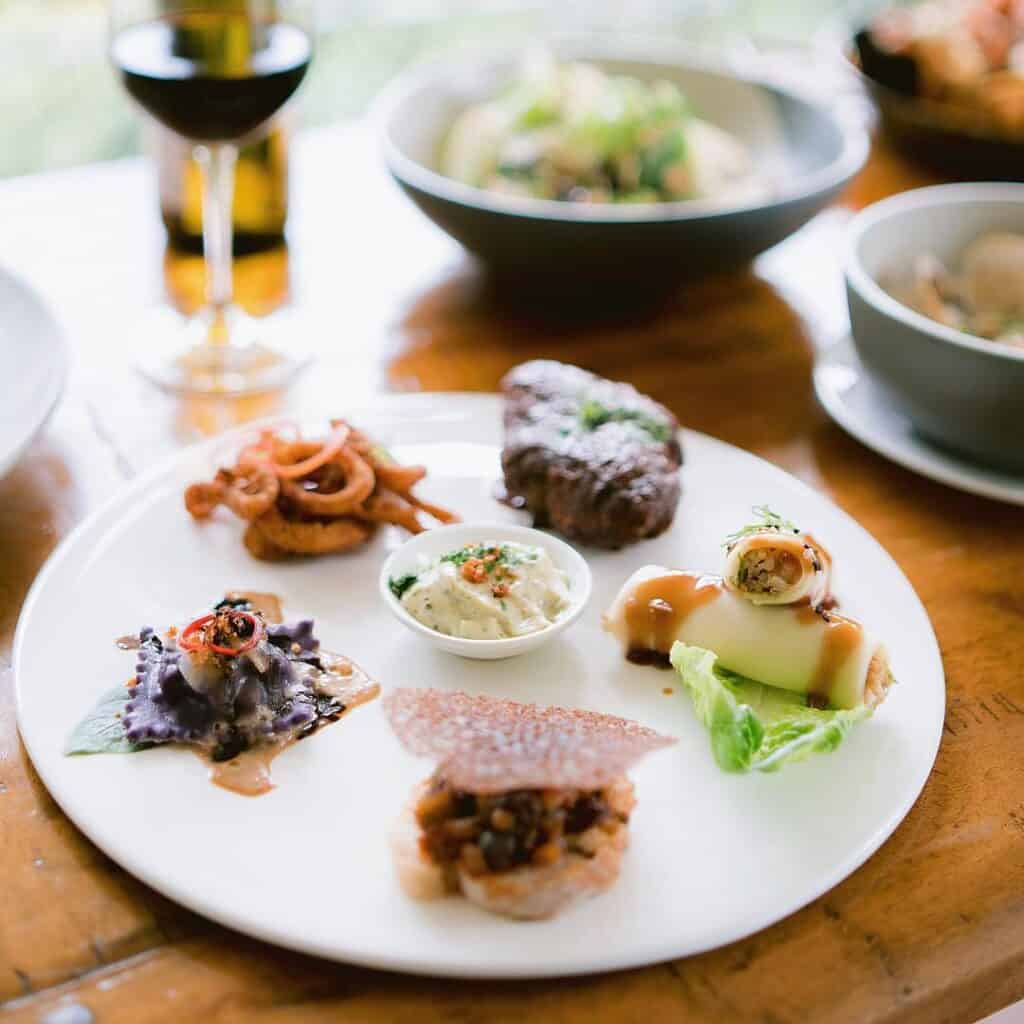 Gochujang Chicken with Coleslaw – This is a chicken dish that uses cool and creamy coleslaw to balance out the well-seasoned and slightly spicy chicken in it. This is a great dish for those who like their starters to have a little bit of heat.
Calamares Fritos with Garlic Citrus Aioli – This dish uses squid as its main ingredient. The squids are battered and deep-fried until it becomes golden in color resulting in a crispy texture on the outside but chewy and tender on the inside. The added garlic citrus aioli perfectly complemented this dish and added a nice tangy flavor to it.
Trio Bruschetta – This dish has a variety of toppings, including tomato and basil, mushrooms and truffle oil, and caramelized onions and goat cheese. All three are delicious and well-balanced, making them a great choice for those who want to share this dish with friends or family.
Mains
This menu of Circa 1900 is made up of main dishes that are not only delicious and flavorful, but are also affordable and generously served.
Crispy Pork Tadyang – This is a deep-fried dish that features crispy pork ribs that are pretty much well-seasoned and are cooked to perfection resulting in tender and juicy insides of the meat, while its skin is crispy and flavorful.
Pork Tenderloin and Marble – This dish features tender pork tenderloin that is cooked perfectly, making it both juicy and flavorful. It is then served with a marble potato gratin and sauteed mushrooms.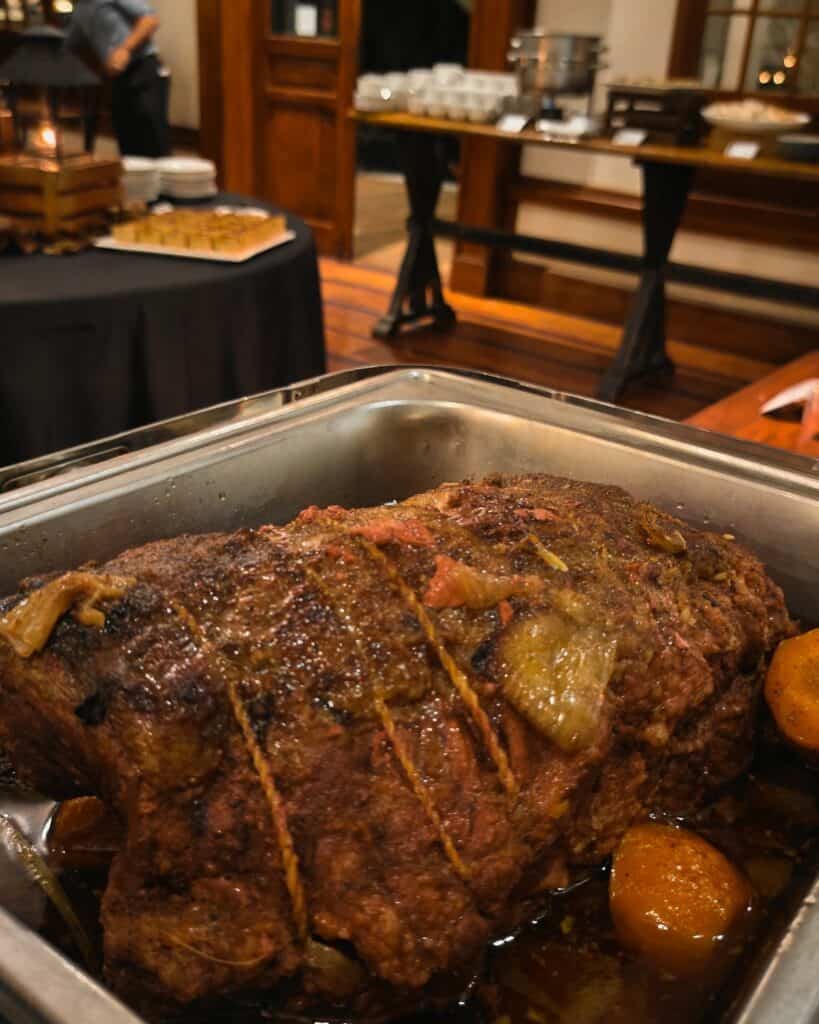 Vegetable Fajita – This dish is one of the vegetarian options on Circa 1900's main menu. It features a colorful assortment of sauteed vegetables that are seasoned with fajita spices and are served with warm tortillas, salsa, and guacamole.
Circa 1900 Menu Best Shared
This menu is made up of mostly pizza and other platter dishes that are good to share with friends and family.
Parmesan Pepper Shoestring Fries with Cicada Signature Sauce – These fries are deliciously crispy and seasoned perfectly with parmesan cheese and black pepper. The Cicada signature that is served with it complements the fries really well, upping the flavors to a whole new level.
Grilled Chicken and Chorizo Pizza – This pizza has a great combination of flavors. The smokiness from the chorizo perfectly complements the tenderness of the grilled chicken dish.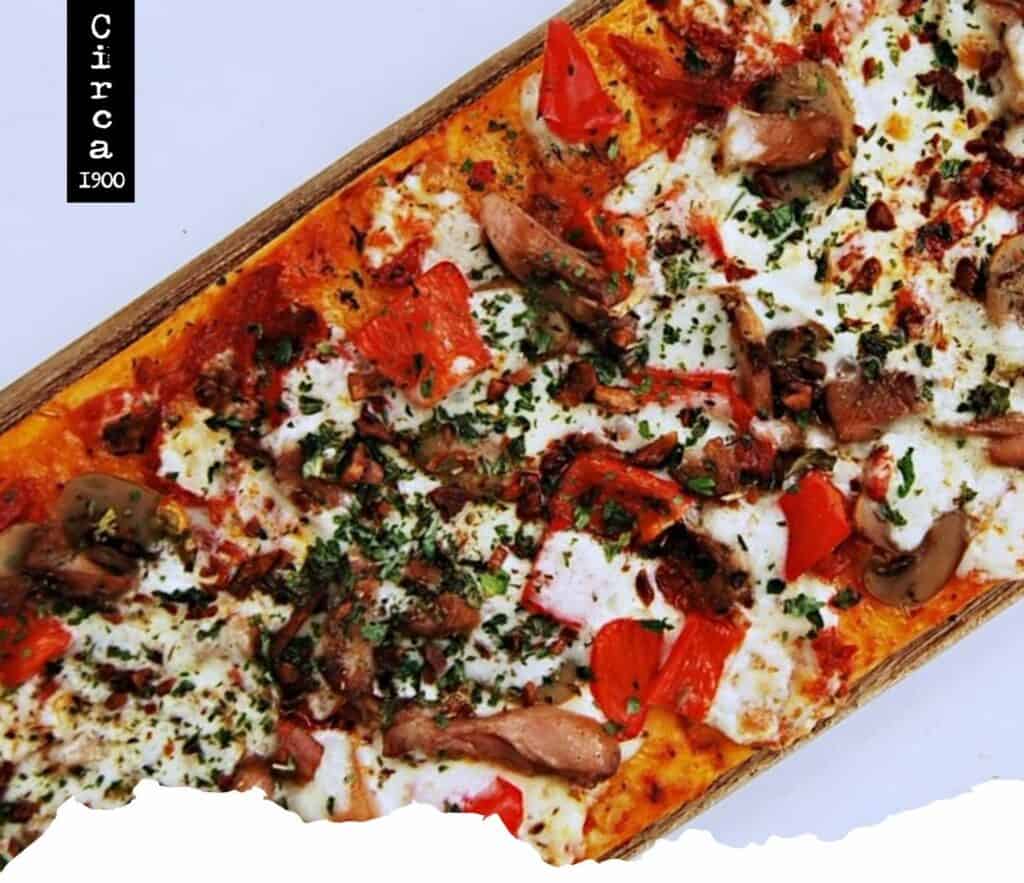 Ham and Egg Pizza – A classic combination of a breakfast dish is implemented on the pizza, which works surprisingly well. The egg yolk provides a creamy texture to this pizza and the ham adds a slight chewiness and savory flavor.
Circa 1900 Menu Delivery
Circa 1900 now offers delivery services for the convenience of its customers, regular and new. Ordering Circa 1900's delectable dishes can be done from the comfort of their customers' homes through their hotlines or via third-party delivery services such as FoodPanda and GrabFood applications.
Social Media Pages
By following their social media pages, you'll stay up-to-date on their latest offerings, promotions, and events. Whether you're looking for a romantic dinner for two or a lively night out with friends, Circa 1900 is sure to satisfy you. Don't miss out on this culinary gem in Cebu, and follow their social media pages!
Facebook: https://facebook.com/CircaCebu/
Instagram: https://instagram.com/circa1900/
Conclusion
Circa 1900 offers a unique and diverse menu with a mix of Filipino and Western cuisine. The restaurant itself has a vintage ambiance that will surely enhance the experience that the customers will have. From their soups and salads to their main courses and desserts, each dish is carefully prepared to cater to a variety of tastes and preferences.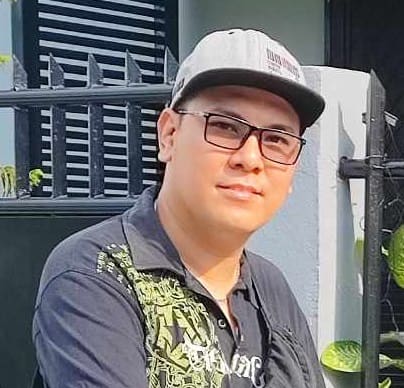 Hi! I'm Nivek Strife, the person who made MenuPH. I'm the one who added most of the popular menus you see on this website, and I really hope you enjoy them! Feel free to check them all out.
Growing up, I was surrounded by lots of tasty foods, like the classic Adobo and the sweet Leche Flan. That love for the many flavors of the Philippines is what got me excited about adding to MenuPH. When I learned how to make websites, I saw the need for a place to show off all the amazing Filipino dishes, and that's how MenuPH started.
MenuPH isn't just a website; it's like a fun journey into food. I've teamed up with famous chefs and found great places all over the Philippines to bring you a bunch of menus that show off the best of Filipino cuisine. Whether you're into the usual dishes or new twists, MenuPH is here to guide you through the rich world of Filipino flavors.
With MenuPH, my aim is to help local businesses, talk about good food choices, and make a group of friends who love food. No matter if you like fancy restaurants or street food, MenuPH has something for you. Come join me on this food adventure as we find great places, taste real flavors, and enjoy the unique food traditions that make the Philippines awesome.