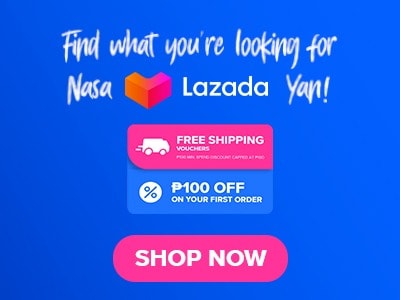 Good day, my fellow citizen of the Republic of the Philippines! I would like to introduce to you this hidden buffet restaurant that can give you the satisfaction that you long yearn for. Brace yourself as we welcome Buffet 101 with its definitive menu, which can definitely feed almost half of the Philippines' population. This restaurant has various promos which can surely cut your cost! So what are you waiting for? Reserve your seat today and be merry with the dishes that they can offer! See you folk!
Below, you'll find the updated list of Buffet 101 menu prices.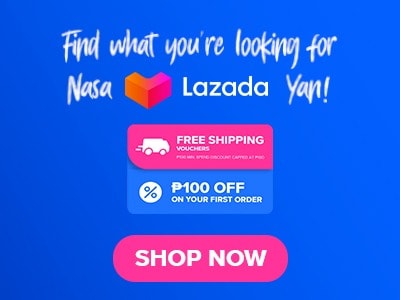 Menu items
Price (PHP)

Everything on Menu

Bihon Guisado
1750
Chami
1750
Children Below 4.5ft
499
Chinese Broccoli with Crispy Pork
2600
Chop Suey
1550
Coral Beef (Beef Brococoli Mushroom)
2850
Coral Chicken
2400
Coral Fried rice
1200
Crispy Chicken
1950
Left Over Price
1350
Lomi
1250
Mon-Fri (Dinner)
599
Mon-Fri (Lunch)
699
Pancit canton
1850
Pata Tim (good for 4-6)
685
Pork Spring Roll
1500
Salt and Pepper Spareribs
2475
Saturday (Dinner)
999
Saturday (Lunch)
899
Seafood otpot
1900
Sizzling Spareribs
2850
Sotanghon Guisado
1850
Special Cha Miswa
1900
Sunday & Holiday (Dinner)
999
Sunday & Holiday (Lunch)
999
Sweet and Sour Pork
2150
About Buffet 101
Buffet 101 claims that they are the largest buffet table found in the Philippines. I cannot disagree because there are literally numerous food stations where you can find different dishes which originated from different countries. This includes: Chinese Viands, a Japanese section that consists of sushi and the like, and they also serve Spanish meals – an example of this is their main dish paella.
Buffet 101 Main Menu
At Buffet 101, there are various main dishes that you can choose from. It varies from seafood to different pork and beef dishes. Due to their flexibility in the kitchen, Buffet 101 offered us different main dishes which originated from a different cuisine, so here are some main dishes that you can try at Buffet 101.
Paella – Spanish cuisine's national dish, paella, has its roots in the Valencia region. Rice, saffron, and a variety of foods, including chicken, seafood, and vegetables, are often included in this one-pan dish.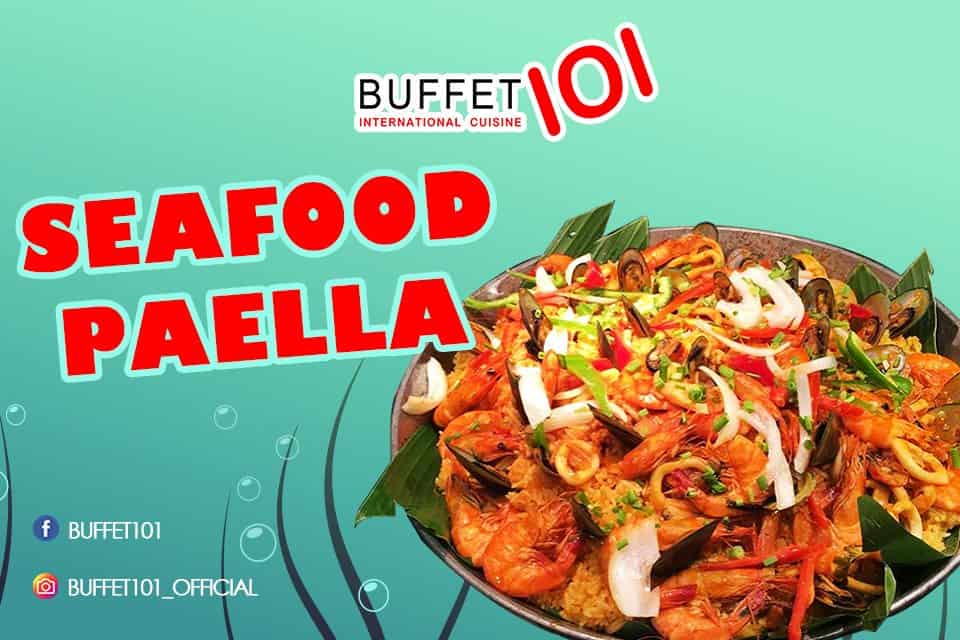 Pork Hamonado – A traditional Filipino meal called pork hamonado is made using slow-cooked pork that has been marinated in a sweet and sour sauce. Ingredients like pineapple juice, brown sugar, soy sauce, bay leaves, and whole peppercorns are frequently used in marinades. After that, the pork is grilled or roasted until it is juicy and sweet.
Schezuan Chicken – A well-known Chinese dish called Szechuan chicken originated in the Sichuan province of China. This Buffet 101 menu is a fiery stir-fry made with chicken, vegetables, and a savory sauce that often contains ingredients like Sichuan peppercorns, garlic, ginger, chili peppers, and soy sauce.
Tempura – A common Japanese dish known as tempura is consisting of seafood and vegetables that have been battered and deep-fried until they are crispy and crunchy. When fried, the batter, which is a combination of flour, egg, and ice water, produces a light and crispy coating.
Salt-and-Pepper Squid – Salt-and-pepper squid is a common Asian dish that is prepared by seasoning the soft and crispy squid with a mixture of salt, pepper, and other spices. If you want a simple seafood dish, I can definitely recommend this Buffet 101 menu.
Buffet 101 Salads
Many people choose a vegetarian diet for ethical, environmental, health, or spiritual reasons. If you are a vegetarian and still wanted to enjoy your day together with your family and friends here, then you can still jump on the Salad section as they can give you the godly experience of crunchy and nutritious veggies. The salad section is synonymous with other restaurants; it consists of typical lettuce, potatoes, mixed veggies, and fruits with different dressings to choose from.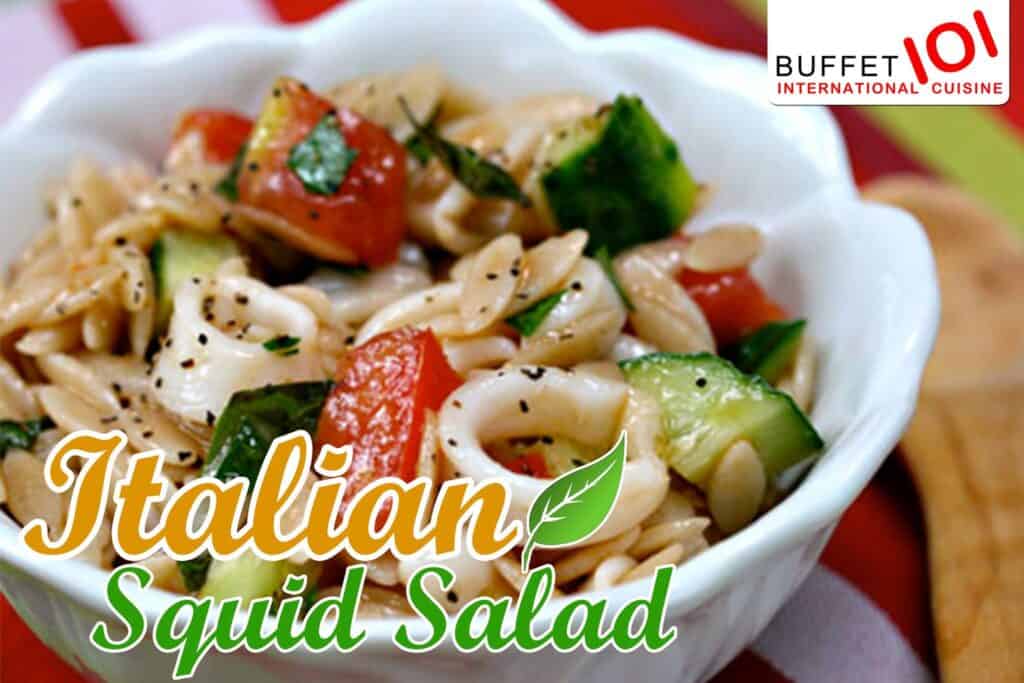 Dessert
The Dessert station can give you a painful tooth the next day but it can ultimately soothe your sweet tooth. If you have a companion who is young at heart and maybe a toddler, then this section is best for them. If you were asking, what desserts you can try here, then you can choose from Halo-halo with Frozen Yogurt, they also have a variety of Candies, Cookies and lastly, they have this bowl of fresh fruits that you can truly enjoy.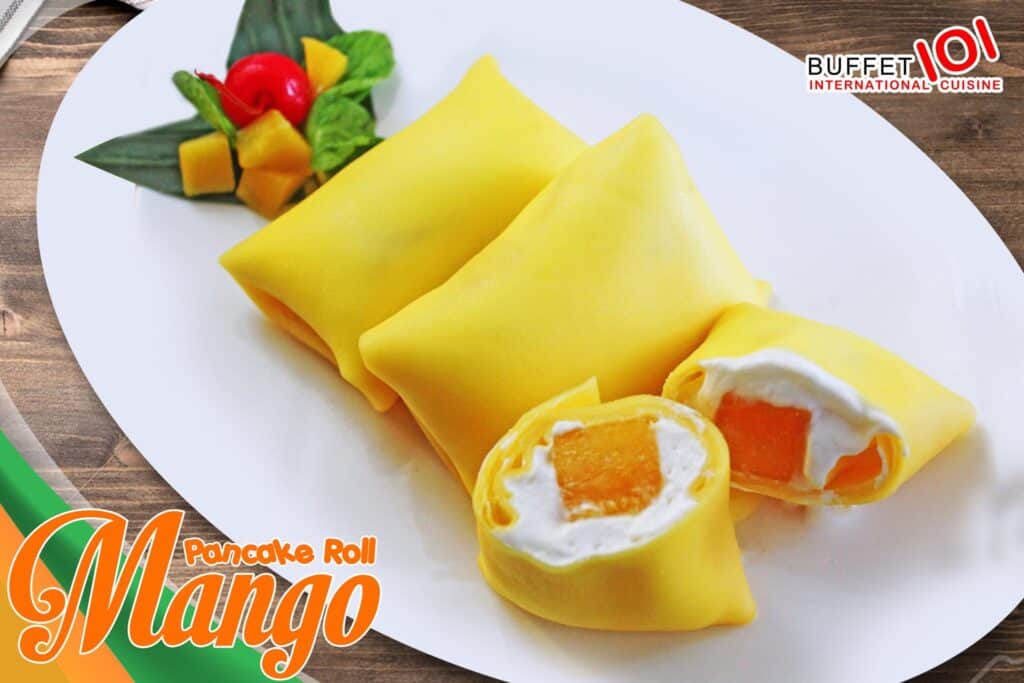 Seafood
Seafood is a widely used element in a variety of cuisines all over the world, and it is frequently complimented for its distinct flavor and health advantages. It is renowned for its flavor as well as its high protein content and low saturated fat content. This makes it a well-liked option for people who are trying to keep a healthy diet. Buffet 101 also serve different types of seafood menu that you can taste, here are some dishes that can be found in their restaurant:
Garlic Buttered Shrimp – Large, succulent shrimp are sautéed in a mixture of butter and garlic to create the well-known and delectable seafood dish known as "garlic buttered shrimp."
Salt-and-pepper Squid – This Buffet 101 menu is using a combination of salt, pepper, and other spices to season the soft and crispy squid, salt-and-pepper squid is a traditional Asian meal.
Mussels on ice – Freshly cooked mussels are served in this meal, together with lemon wedges, a delicious sauce, and an ice bed.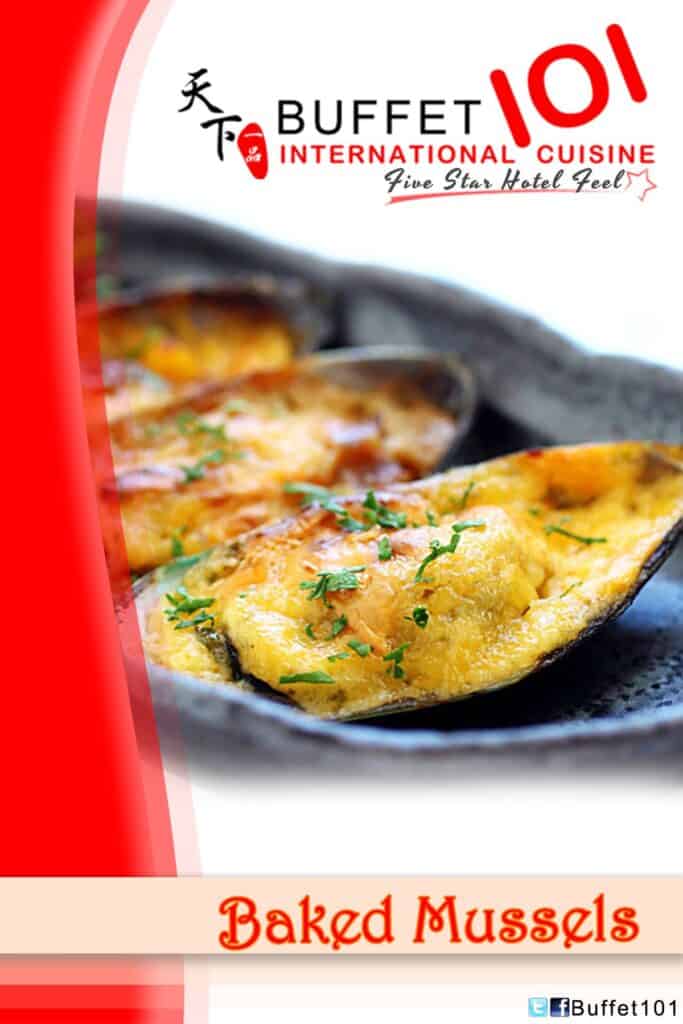 Buffet 101 Chinese Viands
Under the section of Chinese Viands, you can find three main dishes that can gratify your cravings. These include Dim Sum, Soya Chicken, and Chinese Pork Asado.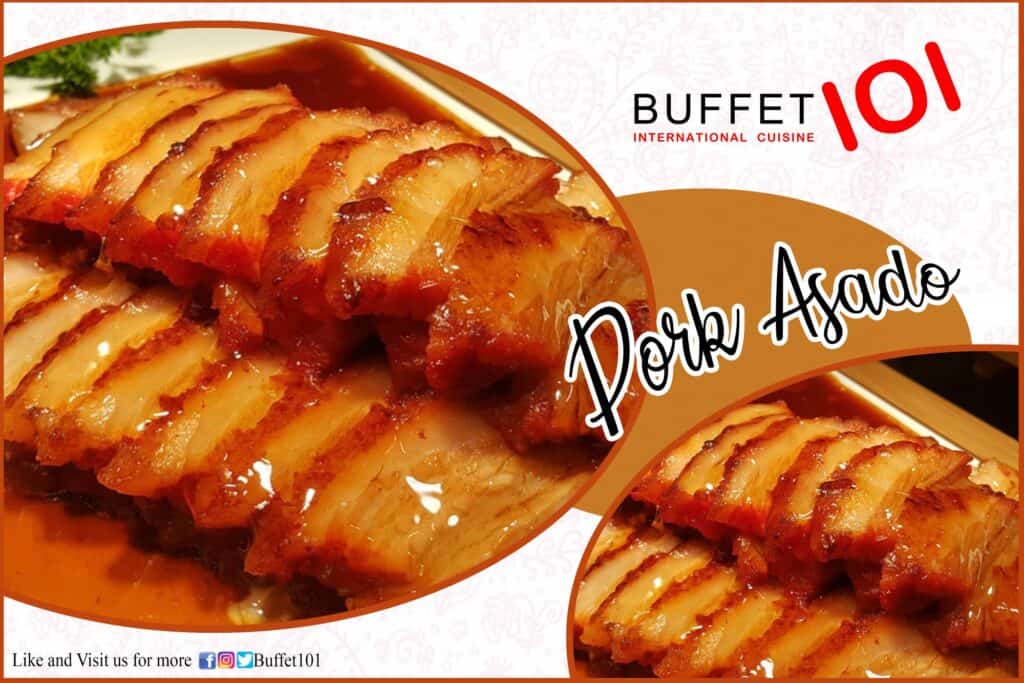 Buffet 101 Promos
As of today, Buffet 101 has two active promos. They have the Senior Citizen Promo (70 yrs. old and above) which allows a 50% off to those senior citizens aged 70 and above; Birthday Promo will let you dine in for free as long as you bring three paying adults.
Buffet 101 Menu Delivery
In their food displays, Buffet 101 – a casual buffet restaurant – features a wide variety of Asian and European cuisine. This restaurant is not only open for our Families and Friends; it is also the best place to have a business meeting together with your co-members. If you want to know where to locate Buffet 101, then the succeeding statement will help you.
Eastwood Branch
| | |
| --- | --- |
| Address | G/F 10 Orchard Rd., Olympic Heights Condominium, Libis, Quezon City, Metro Manila |
| Operating Hours | M-Su: 11 AM – 2 PM, 5:30 PM -10 PM |
| Contact Information | (02)-234-5555, 656-9999 |
Mall of Asia Branch
| | |
| --- | --- |
| Address | BLDG K Unit 1-16 Seaside Blvd, SM Mall of Asia Complex Central Business Park 1-A Brgy 76 Zone 10 Pasay City 1300 |
| Operating Hours | M-Su: 11 AM – 2 PM, 5:30 PM – 10 PM |
| Contact Information | (02)-556-2888, 556-3888, 556-9888 |
Robinson Magnolia Branch
| | |
| --- | --- |
| Address | Level 2 Space 02279 Robinson Magnolia, Aurora Blvrd. cor Dona Hemady & N Domingo St. Kaunlaran Cubao Quezon City |
| Operating Hours | M-Su: 11 AM – 2 PM, 5:30 PM -10 PM |
| Contact Information | (02)-961-2291, 961-2926, 961-3025 |
Glorietta Branch
| | |
| --- | --- |
| Address | 3rd Floor Glorietta 2, Ayala Center, San Lorenzo, Makati City |
| Operating Hours | M-Su: 11 AM – 2 PM, 5:30 PM – 10 PM |
| Contact Information | (02)-828-1333, 828-1222, 828-1999 |
Cebu Branch
| | |
| --- | --- |
| Address | City Time Square, Barangay Tipolo, Mandaue City |
| Operating Hours | M-Su: 11 AM – 2 PM, 5:30 PM – 10 PM |
| Contact Information | (032) 517 2222, (032) 517-9999 |
Social Media Pages
If you want to learn more about their restaurant, check out their social media accounts and contact information below. You might get a discount code or promos just by scrolling through their pages.
Facebook: https://www.facebook.com/buffet101
Instagram: https://www.instagram.com/buffet101_official/
Twitter: https://twitter.com/BUFFET101
FAQs
What are the foods on Buffet 101 menu?
There are actually plethoras of food choices, there are different sections that you can visit. They have a Japanese Section (Sushi, Sashimi, and Maki Rolls), Chinese Viands, Carving Station (Beef & Pork), Tempura Station, Seafood Area, and lastly, Dessert Station.
Is walk-in allowed in Buffet 101?
Even though some Filipino passerby wants to experience dining here, they are not permitted to enter the premises because They don't accept walk-in customers. So, if you want to reserve your seat, you can dial this number: (02) 556 2888/ 0917 589 2866, and make your reservation today!
Is Buffet 101 free for your birthday?
Truly Buffet 101 is indeed amazing, why? Simply because they can literally give you a free dining experience when you visit Buffet 101 on your birthday! Just remember that you need to bring 3 paying adults to avail of the promo.
Is beer included in buffet 101?
Not only the dishes are unlimited, but their beers too! Have a happy weekend getaway and spend your luxurious time at Buffet 101.
Conclusion
I can't deny the fact that Filipinos really love to eat in unlimited restaurants. Buffet 101 together with its buffet Menu provide us Filipino with unlimited meal and appetizers that we can munch on over a period of time. I know for a fact that Filipino will truly enjoy their time while eating at this fine dining buffet restaurant. To my fellow Filipino citizen, I invite you to have a reservation at Buffet 101 as they can literally satisfy your famine!